Down a dead end road in the New Territories area of Kong Nga Po, a stone's throw from pig pens, fish ponds and an organic farm, a pile of still-smoking ash spills from a Maersk container.
A worker operating a crane is ripping open bags of cooled ash. Some ash falls into the bed of a truck, the rest into the vegetation along the road. The smell of burnt plastic is overpowering. Asked what has been burned, the worker responds: "It is from those things over there." He points to blocks of baled plastic from old televisions, printers, computers and other electronic waste.
Most of that waste has ended up in Hong Kong from abroad. The site is one of hundreds across the New Territories where waste is processed, mostly on land zoned for agriculture. The workshops dismantle, separate and sort metals and plastics which are sold to traders who ship them elsewhere for further processing.
Sites that burn e-waste are an anomaly in Hong Kong, though a concerning one that – according to those who monitor the global trade in scrap electronics – demonstrates the need to implement controls on a sector that has until now been largely unregulated.
Shown photos of the site, Jim Puckett, Executive Director of Basel Action Network (BAN), which put the trackers in the e-waste from the United States that led investigators to the location, said he had "never seen anything like it" in Hong Kong.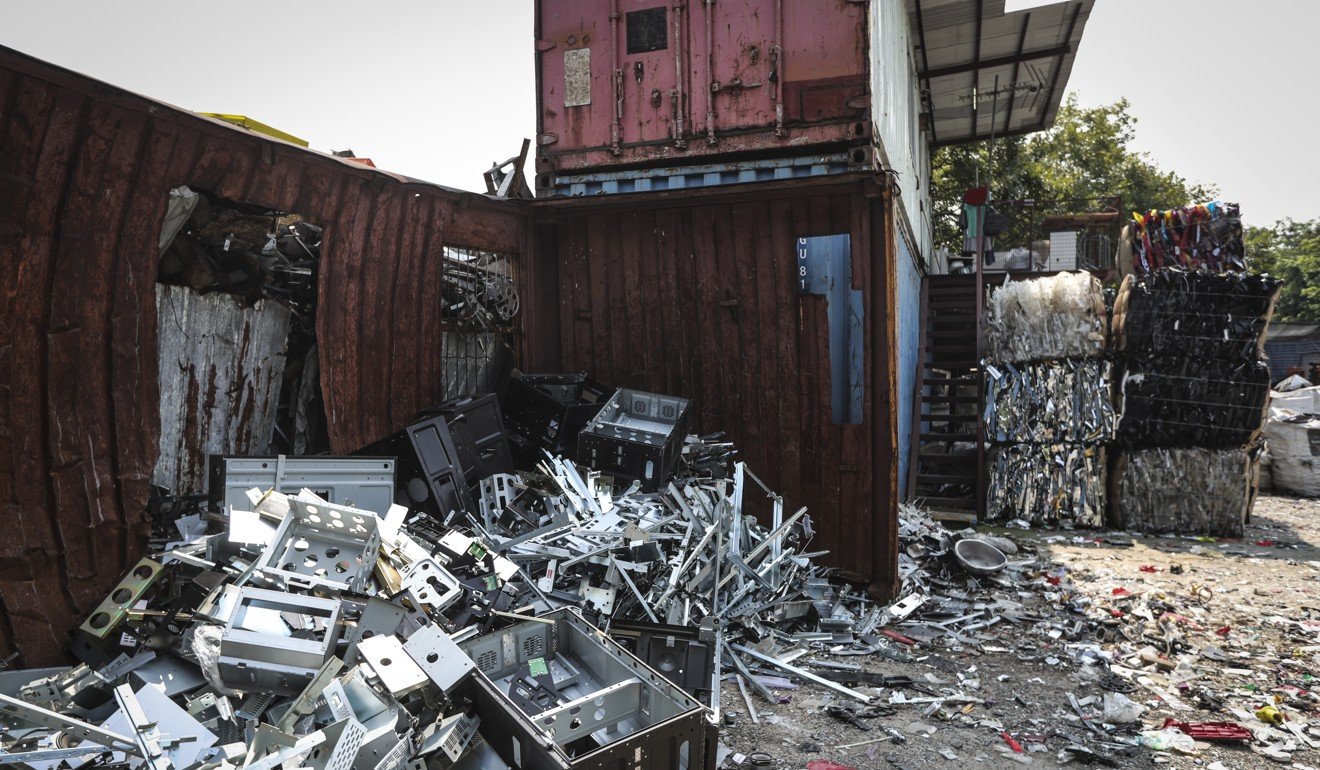 In recent years, after mainland China shut its borders to most imported e-waste and closed most informal processing operations in Guangdong, many of those trackers have ended up in Hong Kong. Of the first 65 that left the US, 37 made it here; since September, 10 more have arrived. Notified about the discovery of what appeared to be remnants of highly toxic printed circuit boards incinerated to extract valuable metals, Hong Kong's Environmental Protection Department [EPD] conducted inspections on August 15 and is now testing the ash to determine its origin.
Much of the e-waste being recycled in Hong Kong comes from abroad, and while the exact figure is not known, Shirley Kwok, managing director of Wing Fat Recycling Metals and an adviser for the Hong Kong Recycling Chamber of Commerce, estimates upwards of 40 per cent of all containers coming into the city carry scrap of some kind, though not all of it e-waste.
In addition to the imported e-waste, the city produces upwards of 70,000 tons of its own. And around 80 per cent of that ends up being exported elsewhere, some of it destined for places like Africa and Southeast Asia where it is often broken down by unregulated, informal recyclers.
In a matter of weeks, Hong Kong's Waste Electrical and Electronic Equipment Treatment and Recycling Facility, located at EcoPark in Tuen Mun, is expected to start the process to end those exports.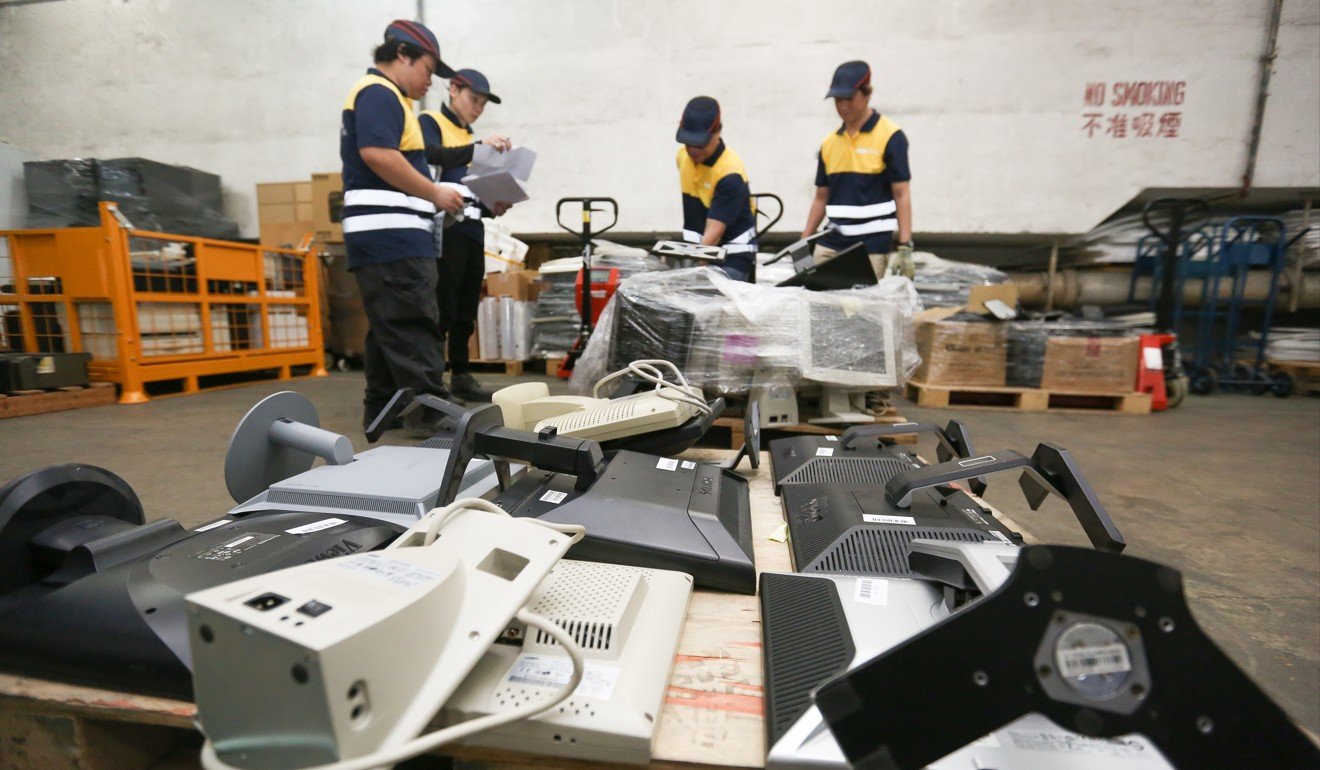 Tasked with treating around 30,000 tons of domestic e-waste a year, the facility could eventually process nearly double that figure, according to Nigel Mattravers, Director & General Manager of ALBA Integrated Waste Solutions (Hong Kong), the company contracted to build and operate the facility.
This is part of the implementation of Hong Kong's Producer Responsibility Scheme, under which electronics retailers are required to establish removal service plans, allowing consumers to return old electronic items to licensed recyclers.
A system for tracking the air conditioners, refrigerators, washing machines, televisions, computers, printers, scanners and monitors will allow the operator to follow the items through the system from the time a retailer requests a pick up to the time it is processed at the recycling facility.
"I think Hong Kong is doing a good job in taking this forward," Mattravers said of the efforts to process most domestically generated e-waste within Hong Kong. "Possibly better than what you find in Europe and certainly better than what you find in the US. Hong Kong is ahead of other places in the region, particularly Southeast Asia."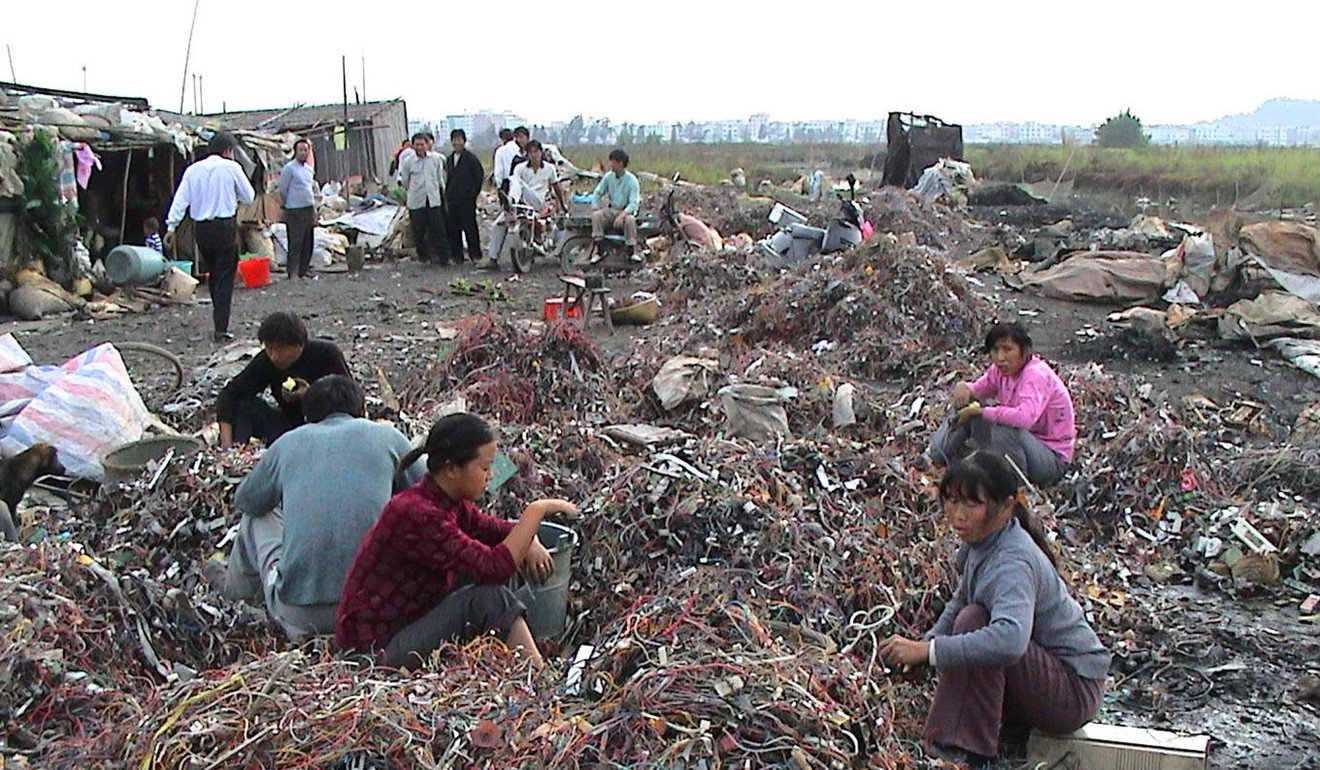 John Shegerian, Executive Chairman of ERI (Electronic Recyclers International) based in Fresno, California, sees the moves as a positive for the region.
"The more outlets that close their doors to the wrongful sending of electronic waste off the shores of any country, is another great step in the right direction," Shegerian said. "You can't export your problems."
Caught in the middle of these regulatory moves are the hundreds of recycling facilities that have sprung up in the New Territories.
In late June, members of the recyclers chamber protested against plans to introduce disposal licences at the end of the year. One requirement of the licences will be that recyclers must be located on land zoned for industrial use.
The EPD says the government is "examining whether to defer the commencement date in order to provide sufficient time for the trade to comply with the licence application requirements" and has made no final decision. Industry insiders believe the requirements will be put off until the end of 2018.
"We have about 500 companies [among our members] and around 90 per cent will have to close," Kwok said, because they cannot meet the zoning requirements. "Some of us have switched to some other kinds of recycling or are leaving the industry."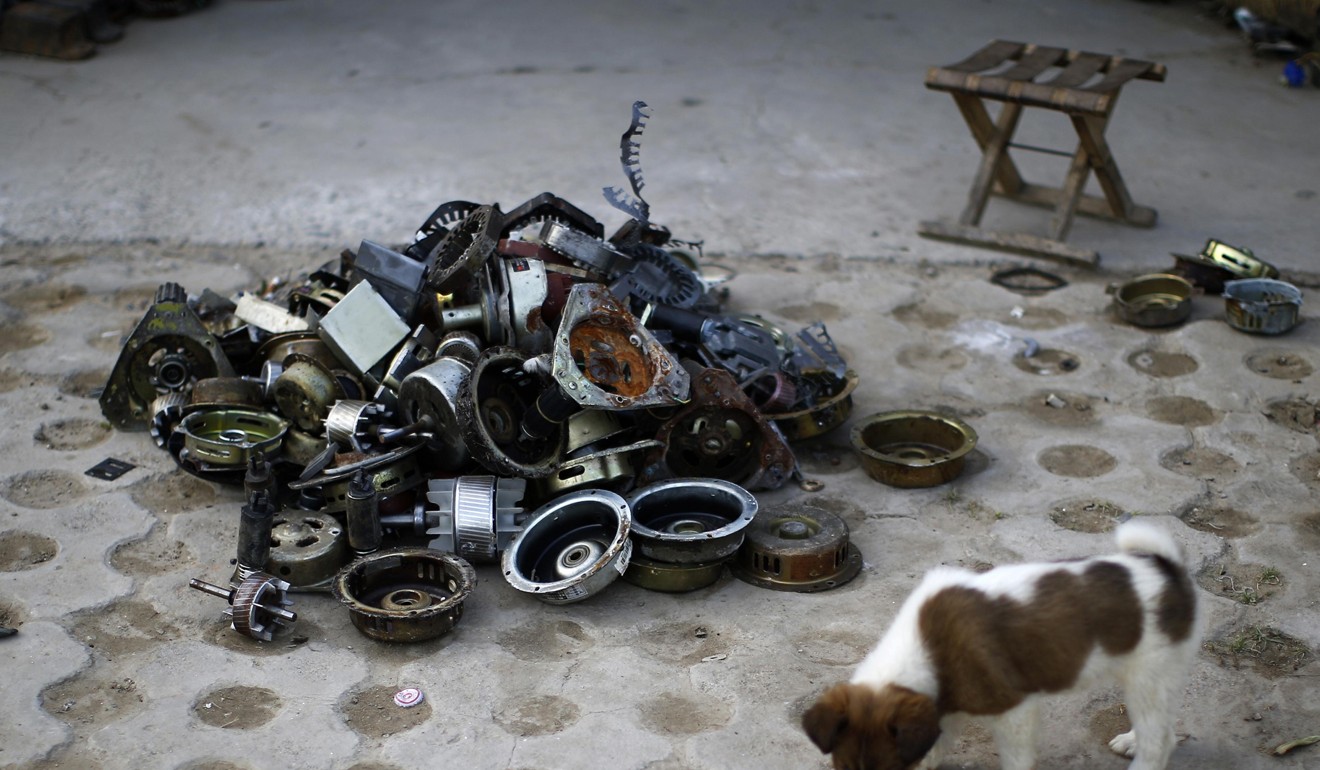 Since many of the facilities have never been regulated in the past, what happens behind the high corrugated steel fences has been out of sight and out of mind for authorities.
This has led to improper storage of all kinds of waste, often left out in the elements where it can ignite and lead to fires. Several such fires occur each year. One in March 2016 blackened the sky in nearby Shenzhen.
In its most recent action against illegal importers and improper recycling, on August 22, the EPD fined three importers and two recyclers a total of HK$107,000 for importing or handling hazardous e-waste.
"You now have a solution for domestic waste, there's no reason to import waste," Puckett said. "These guys are not proper recyclers, they don't deserve the name."
Scrap is big business for these recyclers, though, and they feel someone needs to do it. They also feel they get more out of the waste than most others, down to the last screw. By comparison, the treatment facility at EcoPark will recycle 85 per cent of the material, repair and offer some items for reuse, capture and destroy toxic gases, and send a small amount of material to landfill.
"I think the main issue is most of us never needed a licence before," Kwok of Wing Fat Recycling said. "We think [being regulated] is the trend and it is good, but you need to give the industry enough time to change." ■