The cha chaan teng (tea cafes) started by Michael Lee in 1999 could be carbon copies of those that punctuate street corners in North Point and Mong Kok. Staple foods like century egg and pork congee, pan-fried radish cakes and French toast with thick slabs of butter are dished out around the clock to customers in Art Deco seating areas adorned with posters dripping with nostalgia for Hong Kong, the city after which the chain is named. But one thing is out of place: the cafes are 800km away, in Taipei.
Lee, who is from Hong Kong, attributes the chain's staying power to its authentic Cantonese style. Refusing to cut corners, he even carried fresh yellow lemons back from Hong Kong after opening his first cafe, rather than use the green ones native to Taiwan. Lee now has three cafes, serving a combined 1,500 customers per day.
Once a year, he returns to Hong Kong to visit family and keep up with the latest trends in Cantonese cooking. After first arriving in Taiwan in 1983, however, he now considers the island his home.
"The first few years I really missed Hong Kong, the food, my friends, everything," Lee said. "But it's been long enough now that my heart stays in Taiwan."
Moves like Lee's are becoming increasingly popular. In the 10 years up to the end of 2016, Taiwan granted permanent residency to 6,652 people from Hong Kong and Macau. One in three of those residencies were granted in the final two years of that period. Visitors from the two Special Administrative Regions have also surged, increasing nearly fourfold from 2006 to more than 1,350,000 in 2015.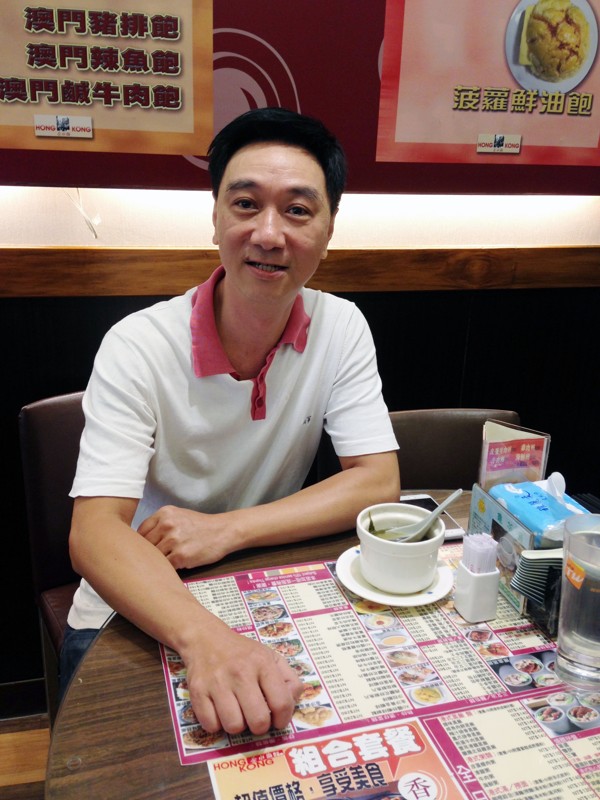 For all its economic dynamism, Hong Kong has become burdened by rising living costs, increasing influence from the mainland and deteriorating environmental conditions. The Umbrella Movement protests of 2014 highlighted residents' concerns and some are now ready to leave altogether. A Chinese University of Hong Kong survey in September 2016 found nearly two in five Hongkongers would leave the city if given the chance. The most desired destination was Taiwan, followed by Australia and Canada.
Taiwan offers a level of familiarity to many of those seeking greener pastures. Like Hong Kong, it is steeped in Confucian culture, offers a robust culinary scene and uses traditional Chinese characters, although most people speak standard Mandarin and Taiwanese Hokkien rather than Cantonese.
It also offers quality of life. The World Happiness Report 2017 ranked Taiwan 33rd globally and third in East Asia, taking into account such factors as economic growth, social support and personal freedom. Hong Kong came 71st out of 155. And then there's cost of living.
Hong Kong is the world's second-most expensive city; Taipei is 55th, according to an Economist Intelligence Report released in March 2017. That's not to say it's all plain sailing.
"So many Hong Kong people want to come to Taiwan now," Lee said. "How to come here is a very easy problem to solve, but the question is: can you stay in Taiwan and build your life?"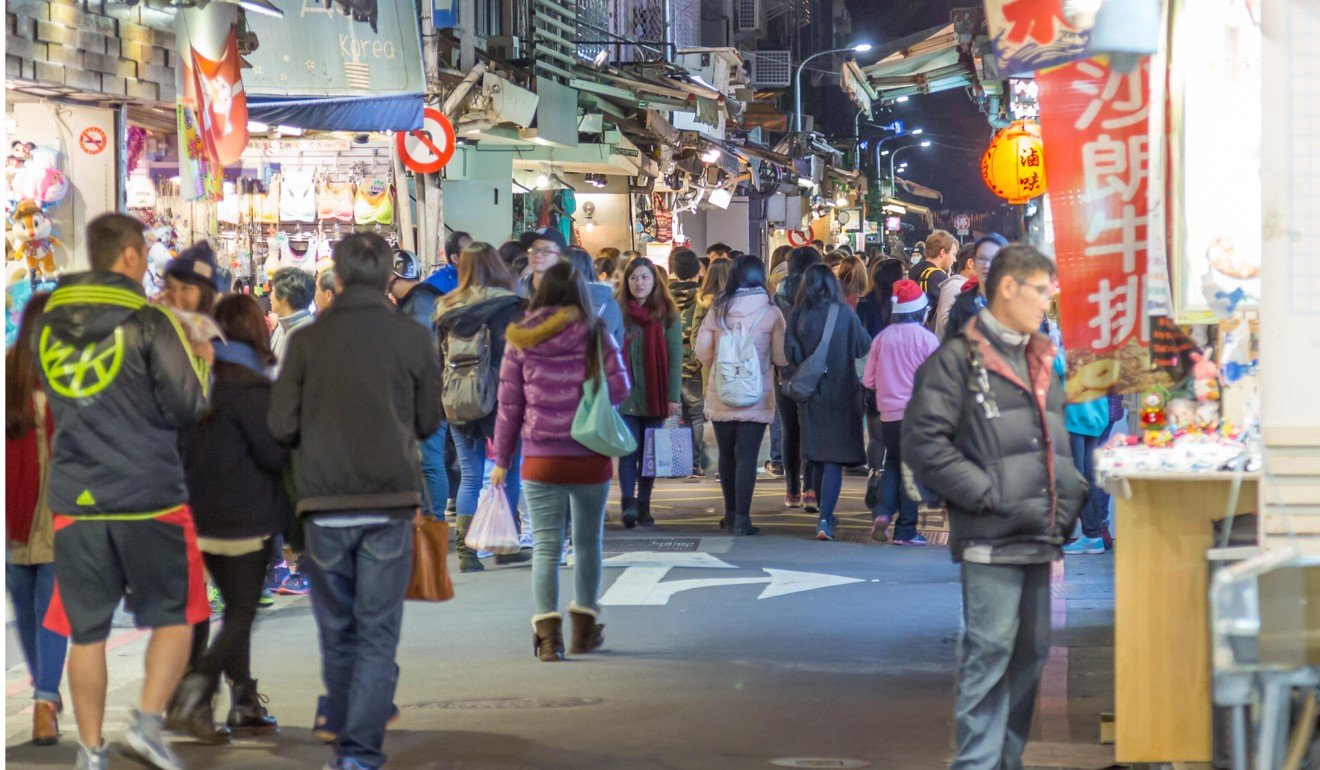 One challenge is finding a job as different skills are in demand. Hong Kong is a services-based economy: in 2015, construction or manufacturing accounted for just over 10 per cent of its labour force, compared to 35 per cent in Taiwan.
Salaries are also an issue. In 2015, average monthly earnings in Taiwan were NT$48,490 – or HK$12,544 – compared to HK$15,500 for Hong Kong in 2016.
Starting a business is no easy feat either. Ken Kan runs a language school and a chain of restaurants in Taipei after arriving in 2011 following a 10-year stint working as a tutor in Hong Kong. He moved because it was cheaper to start a business in Taiwan but has since found costs like insurance and taxes can be challenging.
"The positive thing is people are more laid back and the most important thing is if you make the same money as before in Hong Kong, you can be much better off," he said. "But the main problem is that it is very, very hard to make the same amount of money."
Kan said Taiwanese were less willing to spend on non-essential items. He estimated his transaction levels would be five times higher in Hong Kong. The Taiwanese government wants to boost private consumption but excess savings still amounted to 12.3 per cent of the island's gross domestic product in 2014 versus 2.2 per cent in Hong Kong, according to the World Bank.
And competition is fierce. The number of business enterprises in Taipei increased 9.9 per cent to 244,063 in 2016 from five years previous but average operating income slumped 9.4 per cent to NT$54.8 million.
Food and drink businesses face competition from Taiwan's night markets where snacks are cheap and plentiful. One in 50 Taiwan residents was engaged in a street vending stall in 2013. Even so, for some, the economic constraints are an acceptable trade off.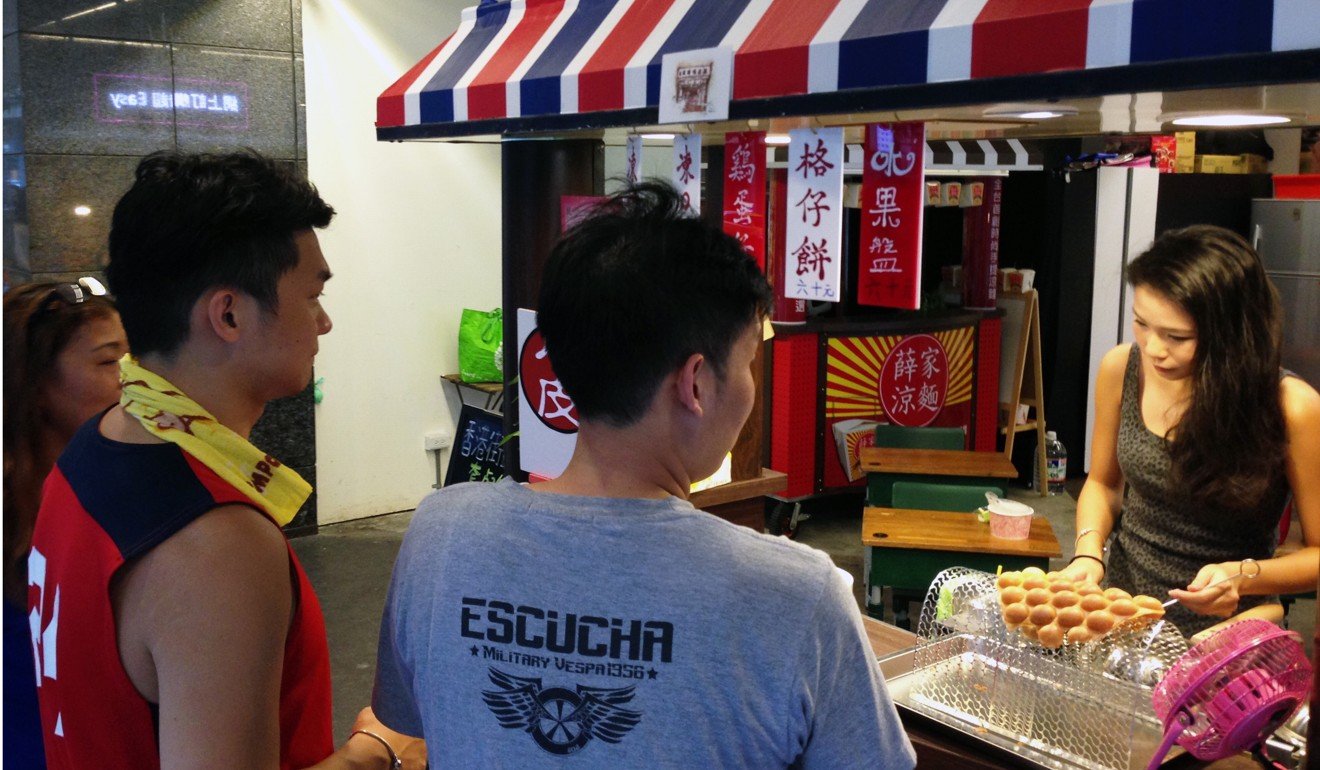 Gary Lai started a personal tour consultancy in Taiwan after working as an executive at a European carmaker in Hong Kong. The more peaceful lifestyle suits him.
"I told myself I can't buy nice watches or take holidays in Europe so frequently any more," he said. "But for me it's fine because I have more freedom in my life now as well as a very good countryside to explore."
Sheshirley Kai also likes the change of pace. She was a model in Hong Kong before moving to Taipei to start an egg puff business. "I don't need to be rich," she said. "I just want to do something I like and share Hong Kong's style with everyone."
Accepting Taiwan's differences and finding common ground with the locals is paramount to building a business. Restaurateur Lee said this did not come easily at first but developed as he interacted with customers and staff.
"If Hong Kong people cannot accept a change here in Taiwan, their life will be very difficult," Lee explained. "This is not Hong Kong, this is Taiwan, so we need to work together and talk together." ■