CREEPING ISLAMISATION IN Southeast Asia's Muslim-majority countries is threatening to undo recent progress in gender equality, say women's rights advocates who are stepping up campaigns for greater legal protections. They say recent controversies, including the launch of a mobile dating app for polygamists in Indonesia, have highlighted how cultural and religious views are increasingly impeding efforts towards gender equality in the world's most populous Muslim-majority nation.
The app, called AyoPoligami, lets men and women scroll through users' profiles, much like the popular dating app Tinder – in which members swipe right to indicate a romantic interest, left to reject. The maker of AyoPoligami claims to have registered 10,000 users since it launched in April, mostly men looking to engage in polygamous marriages.
Polygamy is legal in Indonesia; men are allowed to marry up to four women at once. The practice was once frowned upon, but now seems to be on the rise as religious leaders openly parade their wives in public and endorse the practice to followers, activists say.
A society that allows polygamy "is male-centred and insensitive towards women," says Yuniyanti Chuzaifah, deputy chairwoman at state agency National Commission on Violence Against Women. "In reality, many women who are involved in polygamy reported to us that they were being treated unfairly. It is clear that polygamy is a type of violence against women that's rendered possible by culture and religion."
Polygamy is just one of many manifestations of gender inequality in the region. In Malaysia, civil and sharia law at times conflict, especially in family law. Brunei will soon fully implement sharia law, leaving women's rights up in the air – interpretation of religious doctrines is usually from a male perspective, activists say.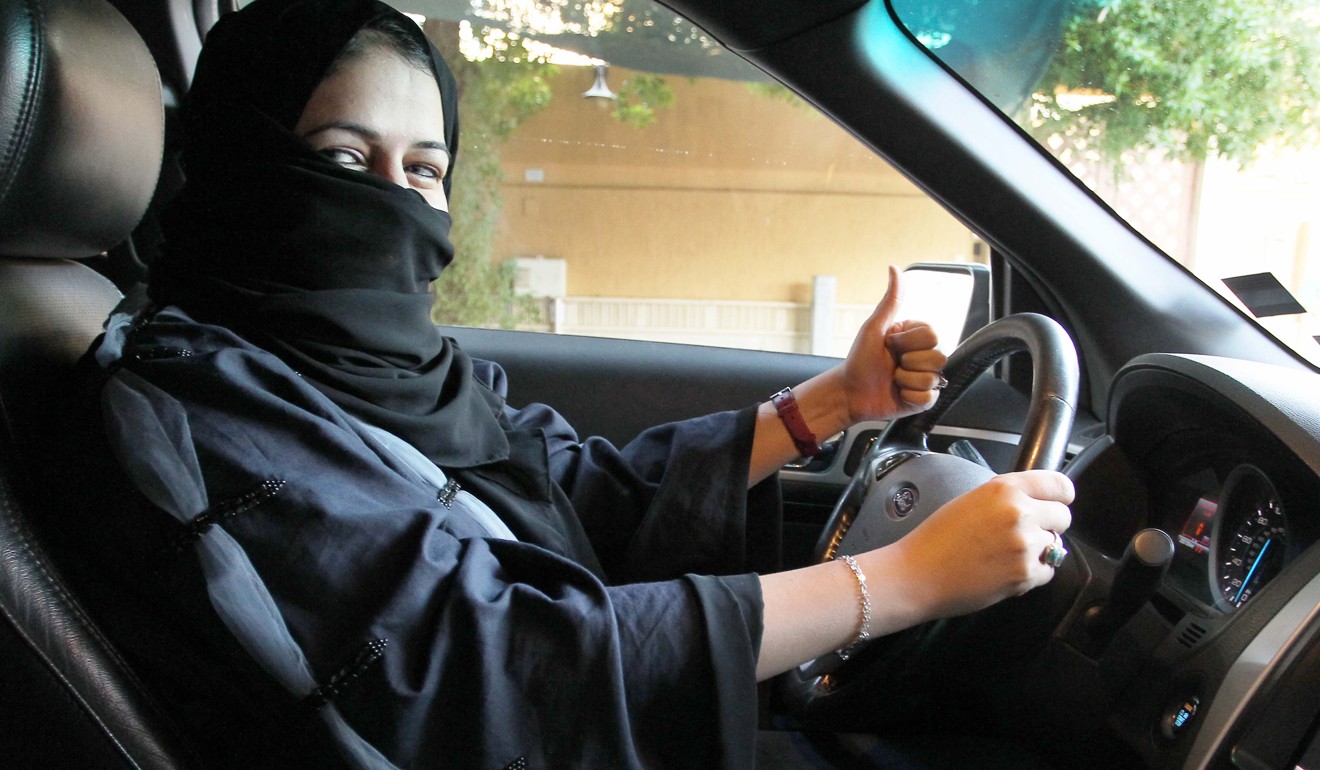 Women in Southeast Asia fare better than counterparts in the Middle East and South Asia when it comes to human development. Saudi Arabia only recently decided to lift its ban on women driving, which will take effect in June 2018.
Women in Muslim-majority nations in Southeast Asia have long enjoyed more freedom of mobility than their counterparts in the Gulf and other Muslim countries. Brunei and Malaysia churn out more female graduates than males, while the rate is almost equal in Indonesia.
Gender-based violence, discrimination and low female political participation, however, remain prevalent. Nearly 260,000 cases of violence against women were reported to Indonesia's state agency in 2016, mostly incidents of domestic abuse. Activists say the true number could be higher, since many victims – particularly those in remote areas – hesitate or face difficulties in reporting such crimes.
In Malaysia, the number of reported domestic violence cases jumped from 3,173 in 2010 to 5,796 in 2016, according to Selangor-based Women's Aid Organisation (WAO).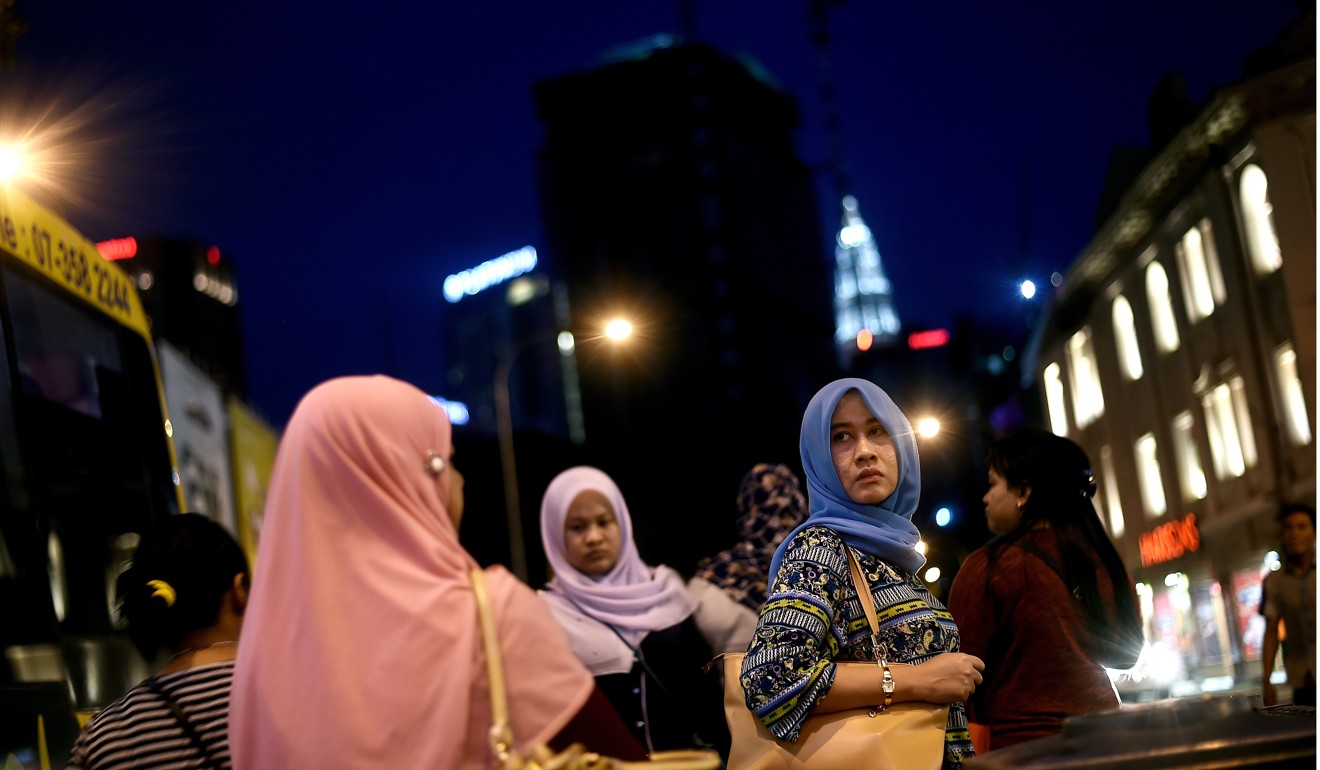 In Brunei, domestic abuse is a taboo issue, as women and children often withdraw reports against their abusers due to fear, activists say.
In Indonesia, there are 421 gender-based discriminative policies implemented by local officials, all derived from religious and cultural biases, according to the women's commission.
These include requiring women to undergo virginity tests before joining the armed forces and enforcing night curfews for women in Aceh, the only province in Indonesia that has adopted sharia law.
"Indonesia has made headway in attaining gender equality. Women here have freedom of mobility, freedom of expression and we also have many female Muslim scholars," Chuzaifah says. "Radical conservative groups disrupt all that."
In Malaysia, "about 40 per cent of pregnant women were discriminated against by employers; this includes making their positions redundant, denying them promotions, placing them on prolonged probation, demoting them and terminating their jobs," says Tan Heang-Lee, WAO's communications officer. "Malaysia also lacks legal protections against gender discrimination, especially in the private sector."
In Brunei, women are not allowed to participate in sports such as football, among other prohibitions.
"Why can't we play football? Because our body parts moving is considered promiscuous. Why can't women take up leadership roles? Because we won't be able to take care of our children at home. Why can't we be opinionated and independent? Because we won't get a husband," says Nur, a local activist.
Women are rarely leaders in Malaysia and Brunei, and thus have little say over laws and policies that affect their lives. In Malaysia, women account for only 10 per cent of parliamentarians and 9 per cent of cabinet ministers, while in Brunei women cannot hold ministerial positions, though debates about allowing them to do so crop up occasionally. This is in stark contrast to the Philippines, a Catholic-majority nation, where last year nearly 30 per cent of the seats in the country's Lower House were occupied by women and more than 40 per cent of civil servants are female.
Gender disparity is also noticeable at the corporate level; the gender wage gap ranges from 30 per cent to 40 per cent in favour of men. Of 144 countries, Indonesia, Brunei, and Malaysia were ranked 88th, 103rd, and 106th in last year's World Economic Forum's Global Gender Gap report. This is no doubt costly for their economies; the Asian Development Bank estimated income per capita in Asia could grow 30 per cent if female participation in the workforce jumped from its current 57.7 per cent to 66.2 per cent.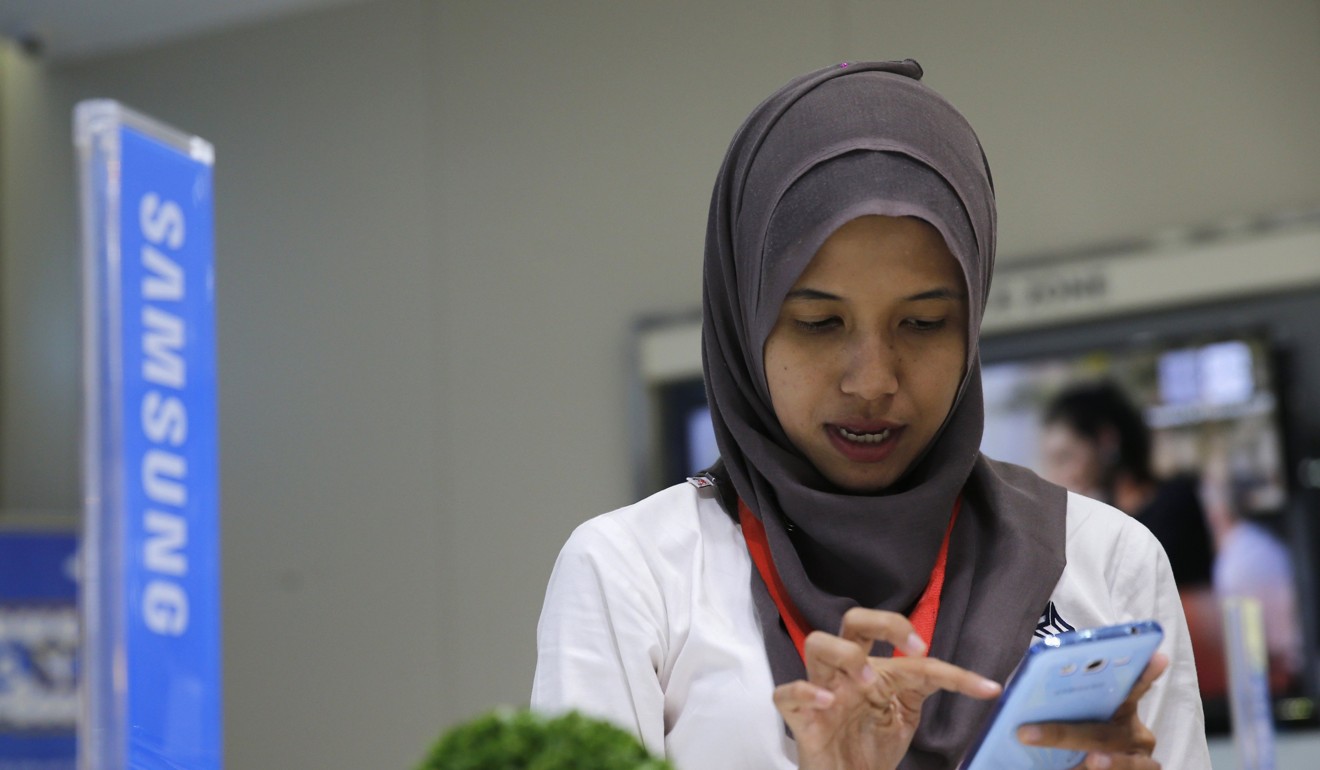 Although all members of the Association of Southeast Asian Nations have ratified or acceded the United Nations Convention on the Elimination of all forms of Discrimination Against Women, a treaty on women's rights, they have yet to incorporate it into domestic laws, depriving women of legal protections in discrimination and sexual harassment cases.
Despite these challenges, women's rights groups are committed to continuing the fight. Indonesia's women's commission is campaigning for better legal protections for, among others, domestic workers and victims of sexual harassment. It also wants to have the practice of female genital mutilation criminalised. In Malaysia, WAO and other women's groups are seeking a Gender Equality Act to protect women from discrimination.
In the meantime, these campaigns would be more effective if male policymakers addressed the cultural and religious biases that are deeply rooted within the systems, the biggest stumbling block for gender equity, rights activists say. "The rate women are breaking barriers in Brunei is not in line with how fast we can shift cultural expectations," Nur in Brunei says. "I think we've gender mainstreamed our policies quite well in some relevant areas such as education, workplace, and health, but since Brunei is such a small country that functions so much like a community, our culture dictates our actions more than the law." ■