He was an entrepreneur who worked in high-paid programming roles for Chinese tech firms before starting his own. She was a young, smart and beautiful graduate of a top Chinese university, described by classmates as a "dream girlfriend". Su Xiangmao and Zhai Xinxin met on a dating website and tied the knot after a whirlwind romance. Tragically, their ever-so-modern love story ended almost as abruptly as it had began. Just one month after they married, she asked for a divorce and he jumped from his Beijing flat to his death.
In a suicide note, which he posted online last month, Su accused his ex-wife of driving him to despair. The 37-year-old founder of China's Skype-like WePhone app said he had killed himself because Zhai demanded US$1.5 million and a flat as a "break-up fee", saying she had threatened to report him to police for tax evasion if he did not pay up.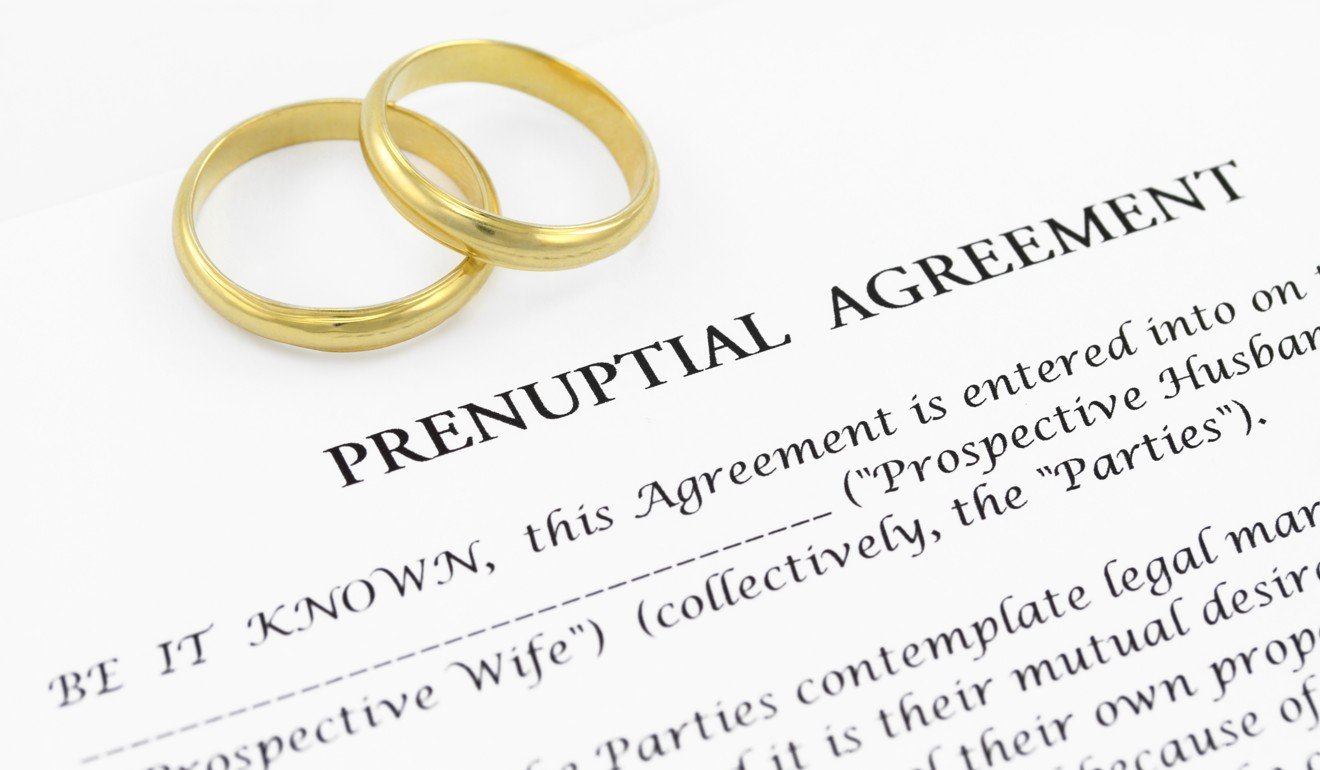 The investigation into Su's death is ongoing and the full details of the reason behind their split may never be known, but that hasn't stopped many social commentators from jumping on the case, saying it illustrates an all-too-common malady in modern-day China: marriages conceived on the value of each partner's assets, rather than their love for each other.
On any given day in 2016, more than 11,000 Chinese couples ended their marriage, according to China's Ministry of Civil Affairs. This trend is expected to continue, with 1.9 million couples getting divorced in the first half of this year alone – a rise of 10.3 per cent from the same period a year earlier.
Despite the rising odds of marriage failure, few Chinese couples are willing to embrace the idea of signing prenuptial agreements, or prenups.
These agreements are relatively common in the West, where they are used not only to avoid bitter feuds in the case of divorce, but also for lovers to safeguard their individual assets and shelter each other from debt.
I wouldn't sign a prenup myself … After all, marriage is about love, not money.
"Very few couples in China want a prenup," said Yang Shuai, a matrimonial lawyer at the Beijing Jiali Law Firm, who estimates 80 to 90 per cent of her clients fight over money when they split.
She said that, despite property disputes becoming increasingly common, just five per cent of her clients had signed a prenup.
"I kind of feel that they would rather go through the trouble of a lawsuit than asking their partner to sign a prenup," she said. That was because asking for a prenup was seen as an indication of distrust, Yang said. "Some also fear talking about divorce could bring bad luck."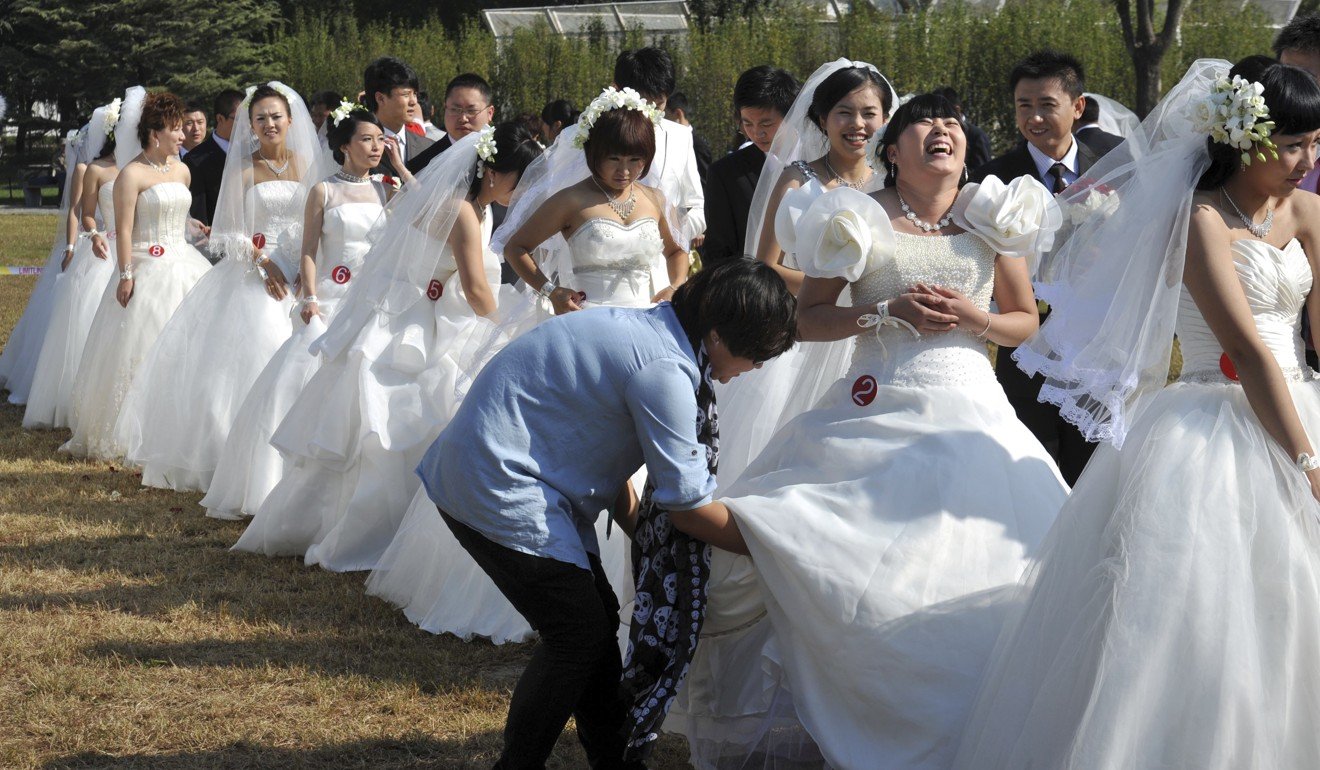 The taboo surrounding the prenup in China is so strong even some lawyers would not agree to one.
"I wouldn't sign a prenup myself," said Li Ping, a partner at the Beijing Yijia Law Firm. "After all, marriage is about love, not money."
Li said that, during her nearly 10-year career as a matrimonial lawyer, she had not been involved in a single prenup signing.
Pu Yuanliang, a lawyer at Beijing Shangheng Law Firm's Chengdu office, said most of his clients shied away from the agreements because they were uncomfortable talking to loved ones about money.
But economics is also a factor. Although China's middle class has been among the fastest growing in the world – swelling from 29 million in 1999 to about 421 million in 2013 – 75 per cent of these people are in the lower-middle income band, meaning a family makes a maximum US$40 per day, according to Washington-based think tank the Centre for Strategic and International Studies.
As a result, many couples think they are not affluent enough to worry about property allocation, Pu said.
But Yang said even these earners should consider signing prenups. "Among all the divorce cases my law firm has handled, 70 per cent of them are actually from China's middle class," she said.
In theory, property accumulated after the marriage by either spouse is considered common property in China and therefore should be split evenly, while property held by either party before the marriage is treated separately.
But in reality, the line between common property and individual assets is often blurred, especially as many couples rely on financial help from one side's parents to buy a home.
"Chinese marriage law could provide a general guideline for property allocation, but it can't cover all the aspects," Yang said. "In that case, having a prenup could be really helpful."
Perhaps that is why, slowly but surely, attitudes towards prenups appear to be changing. While just five per cent of Yang's clients currently opt for prenups, that is markedly more than in 2012. Yang believes an increase in wealth and a growing awareness of legal rights are behind the increase.
Nationwide data regarding prenups is hard to come by, however, a small reader survey conducted this year by Chinese news website HSW.com suggests the issue may not be as controversial as it once was.
Forty per cent of respondents said they would actively seek a prenup and 72 per cent said they would "be OK" with their partner requesting one.
Zhou Yingqi, co-founder of an online service firm in Shenzhen, is one such case. Zhou, 25, who prides herself on being independent and having "no need to rely on a man", said if she were to get married she would probably work out some kind of legal agreement with her partner before tying the knot.
"I want to protect my assets," Zhou said.
"I believe many Chinese entrepreneurs will do the same. We are on full alert after the death of Su." ■