On his way to catch a film on a recent Saturday afternoon, Tommy Prabowo pulls into a parking space at one of the grander malls in downtown Jakarta. Inside the black Honda compact parked beside him is a distraught white Maltese terrier, named Valent, making plain to anyone within earshot that he doesn't want to be alone.
When Prabowo returns six hours later Valent – short for Valentine – is still there and is no less annoyed. Prabowo settles in for a long, dark and sweaty wait in the stuffy parking garage until the owner eventually emerges from the mall at about 1.30am.
During his wait, garage staff refuse to help him get into the car or summon the owner.
Prabowo, a one-time radio announcer who now makes a living hosting promotional events, decides to turn to his 9,000 or so Twitter followers to broadcast Valent's ordeal. Within hours photos and video of the perturbed pup are shared more than 10,000 times on Twitter and are splashed on domestic news websites later in the day.
"I've never had a response like that," Prabowo says. "I'm overwhelmed."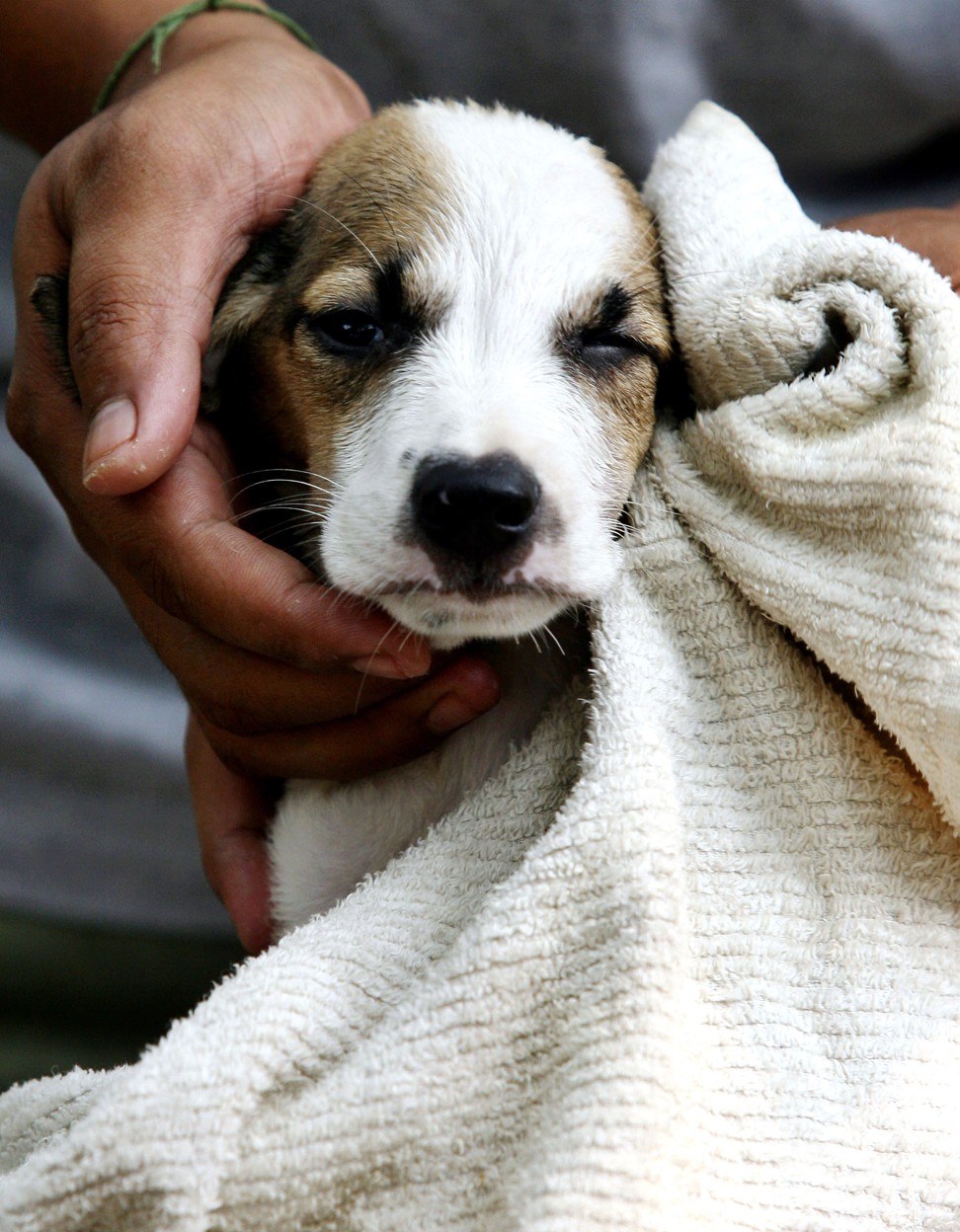 As incomes rise and pet ownership becomes more common, Indonesians, especially those in its rapidly growing cities, are re-evaluating their relationship with animals.
The notion that pets need more than a minimum of care has been slow to catch on, perhaps because until recently the only animals that came into close contact with humans were those on farms.
Only a handful of the 58 registered zoos are thought to be fit for animals, the environment ministry says.
Even in Bali, where the Hindu majority are more comfortable with canines, an estimated 70,000 dogs are slaughtered for food each year, according to the Bali Animal Welfare Association.
"Indonesians mostly have a pet because it's a trend. You will see people adopt a Husky and then abandon it after five months because they get bored," Irma Dana Dana, an activist with the Indonesia Green Club, says. "Pets need lots of love and commitment."
Animals get little of either at the Pramuna bird market in East Java, where last year Indonesian President Joko Widodo bought and released 190 birds in a bid to raise awareness about protecting wildlife.
The market is in a series of stuffy warehouses spread across three blocks across, where birds are crammed into cages side by side down aisles and into cubicles. The cages and their chirping inmates are so densely packed they form caverns through which a passing visitor must dodge droppings from above.
While some of the birds, such as the imposing turkeys and the bluish-black Guineafowl, are clearly bred in captivity, others, especially the songbirds, are caught in the wild.
On a recent day in the market's courtyard, two shopkeepers extend a collapsible harpoon into a tree to skewer the wings of a silvery white bird some six metres above. The man then gingerly lowers the wriggling prey it into the shopkeepers hands.
"As long as the birds aren't protected it is OK," says Islahuddin, 18, from Central Java, who uses only one name.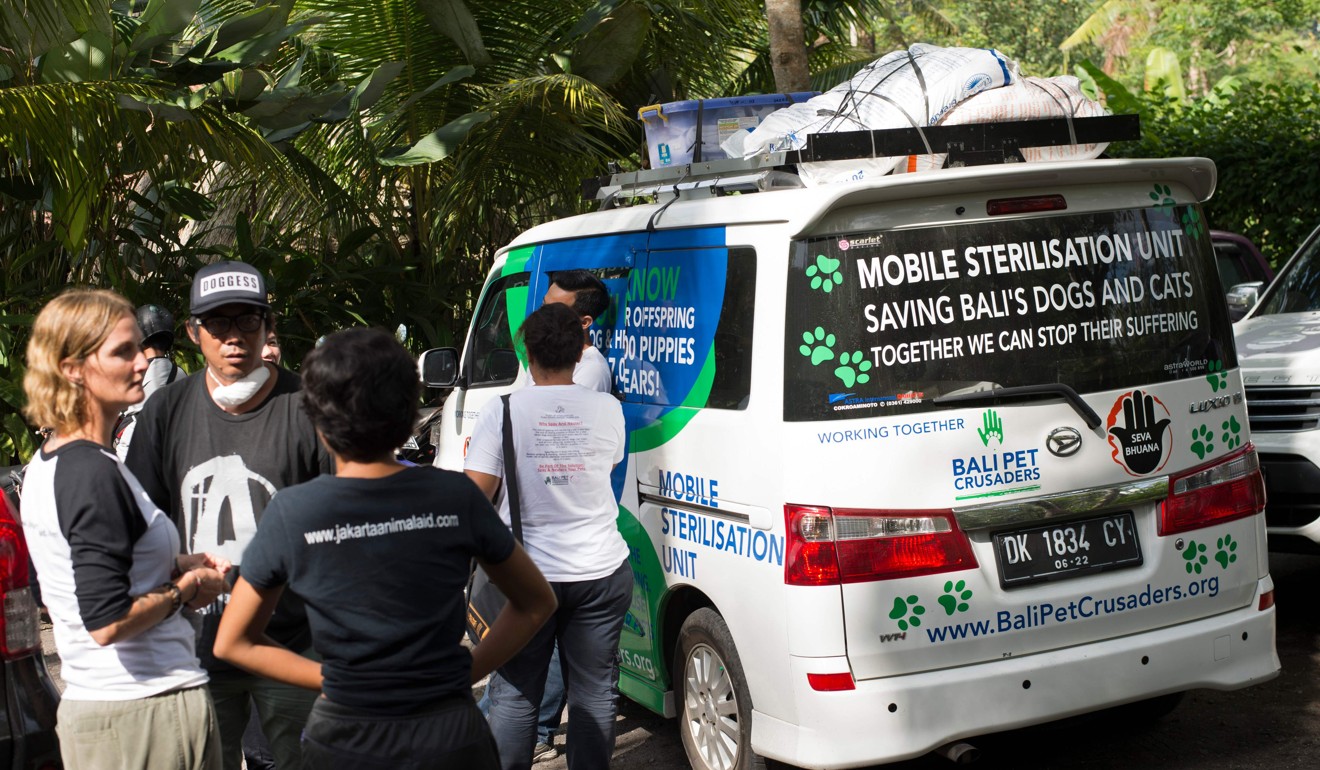 Islahuddin, along with three others, minds a six-by-six metre stall crammed with about 500 birds. The young men do a roaring trade. Most clients want wild-caught birds for their song and colour.
On this day the foursome sell 10 birds and split the 1 million rupiah (HK$580) in proceeds. Just last week, Islahuddin received a shipment of birds caught in the forests of Jambi to the south of Sumatra. The shipment included a few of his favourite: the emerald green fire-tufted barbet, so named for the orange tuft sprouting front its beak. It's Islahuddin's favourite but it doesn't sell as well as a lovebird. A barbet sells for 150,000 rupiah while a lovebird, prized for its variety of songs, will sell for 200,000 rupiah.
"The barbet is good looking but it's voice is bad," he says. "It only has one song."
No one here admits to selling protected birds and, with so much traffic through the market, it would be madness to invite scrutiny. But illegal trafficking abounds for domestic and foreign clients.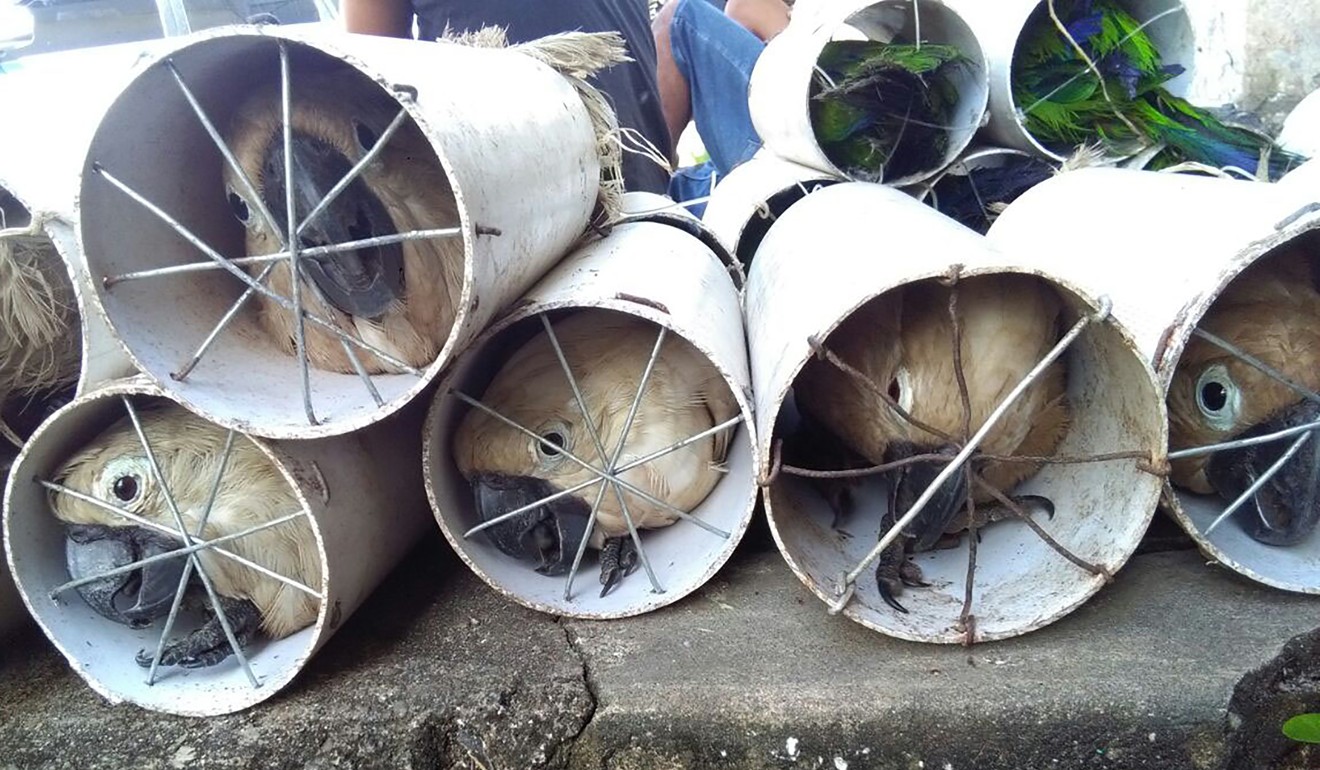 Giyanto, an activist with the Wildlife Crime Unit, an NGO, says he recently helped uncover a smuggling ring ferrying cockatoos out of North Maluku province by stuffing them into PVC pipes.
Police are stepping up enforcement and generally, when it comes to stopping the trafficking of protected species, at least, awareness is improving, says Giyanto.
"District police worked together on that case and that was good," he says. "But when it comes to animal welfare and protection the general public only really know about orangutans and elephants."
So that means Giyanto, Prabowo and others like them have their work cut out.
Part of the Indonesia's arms-length relationship with animals is religious as the country's Muslim majority view dogs as unclean.
Another reason is that keeping a pet is impractical in a city where even younger middle class office workers live in hostels with shared bathrooms and kitchens, and where less than 10 per cent of the city has been set aside for park space.
Garda Satwa Indonesia, a Jakarta NGO that rescues and finds homes for animals, has been able to place fewer than 180 animals over the past three years in a city with a population of 10 million.
So, dog owners like Valent's are rare. Attempts by This Week in Asia to reach Valent's owner for comment were unsuccessful.
Prabowo says he met Valent's owner twice in mediations officiated by police as she threatened to sue him for plastering her licence plate all over social media.
Even so, Prabowo refuses to take down the posts.
"Some people say I'm over reacting. They say it's just one dog. But this is not just about Valent. This is about raising awareness." ■
With reporting by Imam Shofwan