In a city where apartments not much bigger than a car parking space sell for more than US$350,000, one hour of parking on the street sells for just over 99 US cents per hour.
Interspaced between Hong Kong's towering apartment blocks and office buildings, where more than half of the city's 7 million residents live, on-street parking meters have languished, their hourly rates unchanged for 23 years.
For a city where real estate prices have soared like Bitcoin, surging to become the world's least affordable and defying successive government measures designed to cool the market, these metered parking rates have been marching to their own drummer.
Demand is not a problem, as the 550,000 licensed private vehicles easily exceed the number of on-street car parks available.
According to activist investor David Webb, Hong Kong has become a parking meter oddity more by indifference than design. The city's local parliament, or Legco, is the only body with the statutory power to raise the metered parking rates – and for more than two decades it has shied away from being more proactive on issues ranging from parking rates to illegal parking as well as the fines to punish those who break the rules, he says.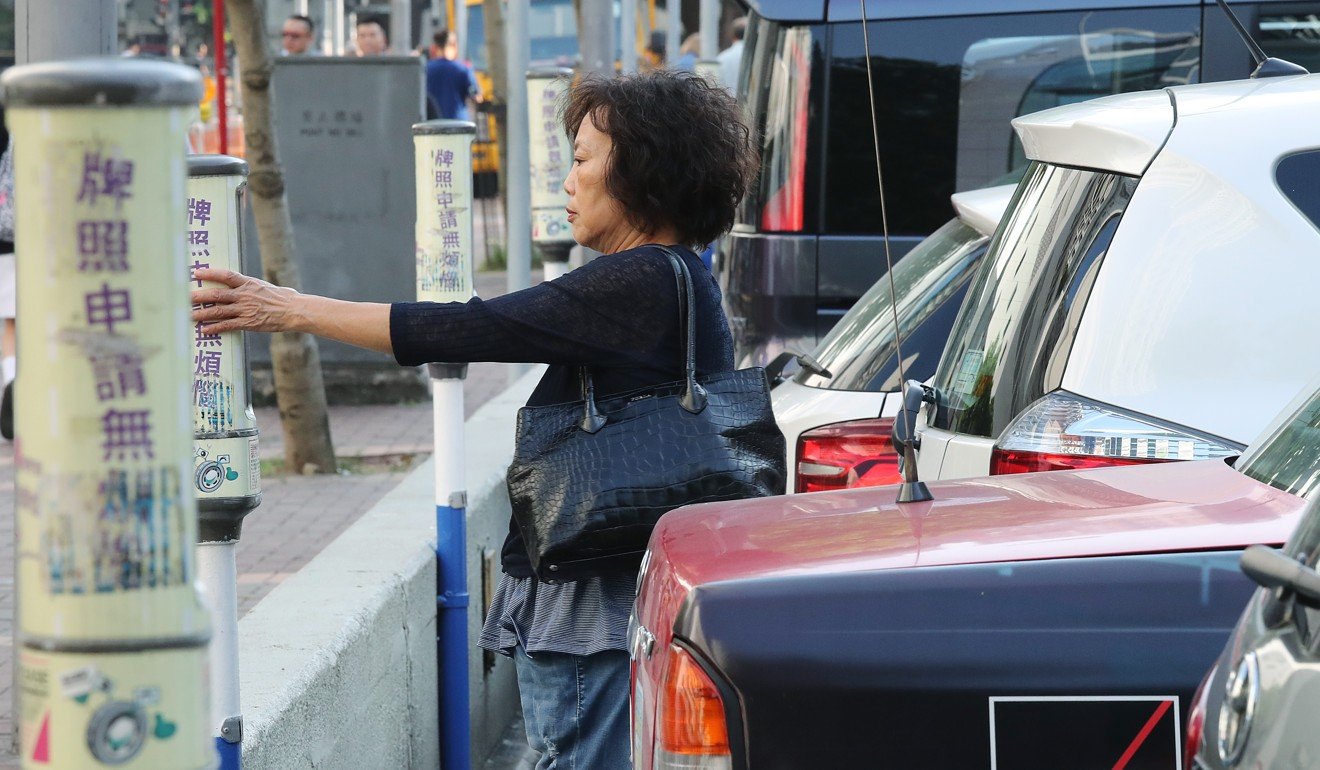 "It is ridiculously underpriced relative to the alternatives," said Webb, who questioned why the government is content to offer below-market parking rates to drivers.
"Why should we subsidise motorists and unfairly compete with private-sector parking?
"This also matters because this revenue belongs to all of us via the government. More revenue from parking means more scope for tax cuts or expenditure elsewhere."
The government's indifference comes at a time of increasing sensitivity in the city towards the issue of housing affordability.
In Hong Kong flats no bigger than car parks – or nano flats – have become emblematic of the city's housing crisis. In an effort to make homeownership accessible for young buyers, property developers have opted to build smaller units. One recent project in Yuen Long, a new town far from the centre of the city, features units of up to 310 square feet at prices starting at HK$2.99 million (US$383,000).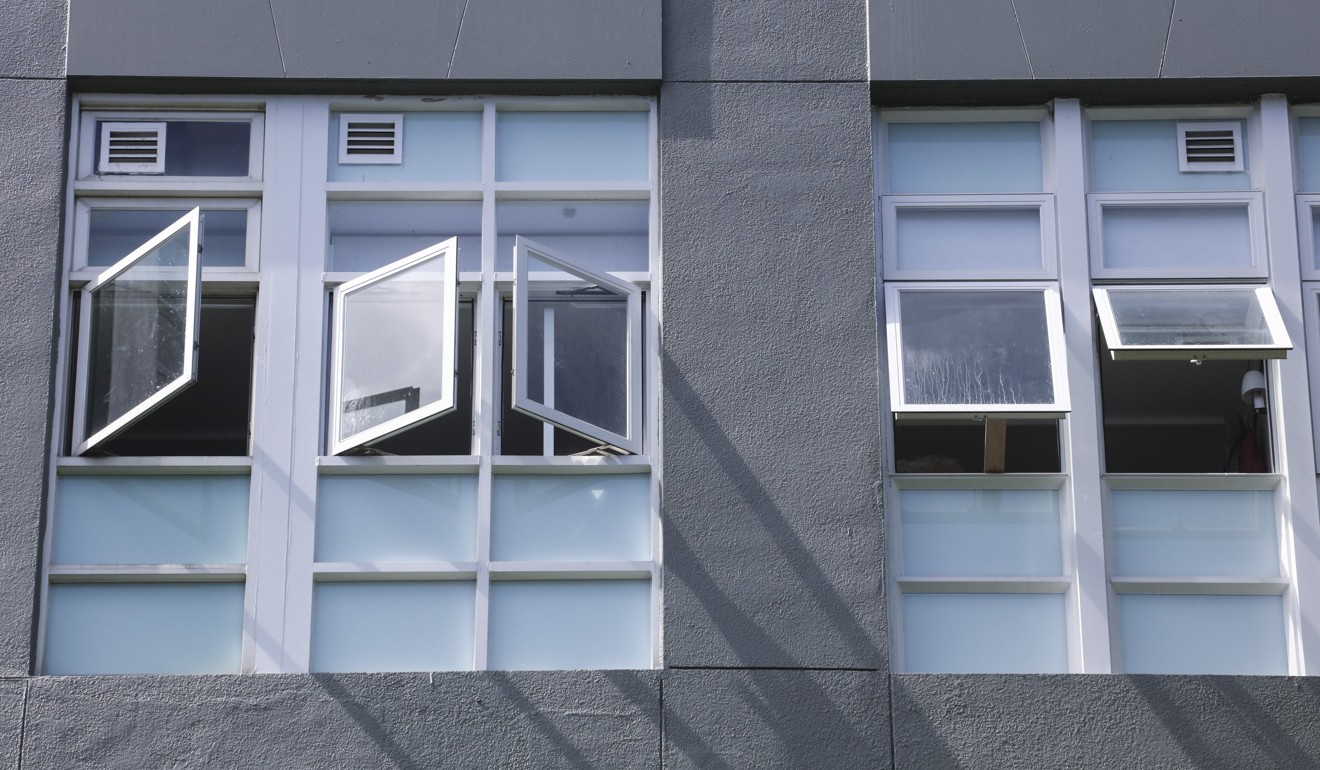 About 2,100 nano flats, some as small as 200 sq ft, are expected to be completed between now and 2020.
But why is it in a city where prices for physical space has reached such a premium, should on-street parking rates be so out of sync?
Since the rates were last raised in 1994, to their current level of HK$8 per hour (US$1.02), they've fallen about 33 per cent in inflation-adjusted terms. The metered rate applies from 8.00am to 12.30am, except statutory holidays, across the city,
When the rates were last adjusted, the city that had 1.31 million fewer residents, although finding parking even then wasn't easy.
On-street metered parking in London or Sydney costs five or six times as much as Hong Kong, depending on location and the time of day.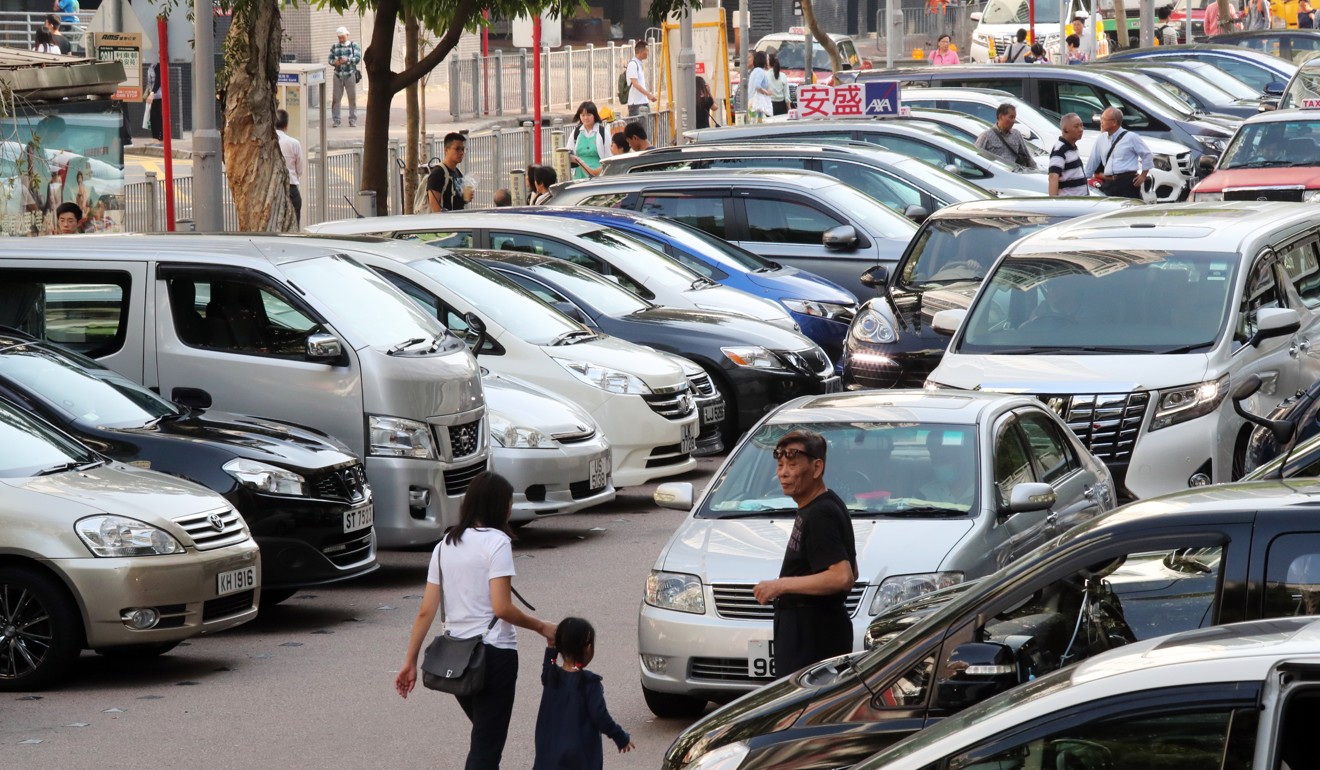 Several Hong Kong drivers interviewed by This Week in Asia said they didn't mind paying more for parking, even up to several times the current rate. Instead, they say their biggest concern is a shortage of parking in the major shopping and business districts, or along rail transit points.
Still, some of the price gap could be narrowed under a proposal put forward by the Transport Department to raise the hourly rate to as much as HK$20 per hour.
Under the documents submitted to legislators last week, discussion to raise the quarterly hour rate (parking is sold in brackets of 15 minutes) by HK$4 to HK$5 will be held on January 19. The rate adjustment is part of a wider plan to upgrade the city's entire stock of 9,800 parking meters, representing 16,000 car parking spots, to a "smart" system that will enable online payment options. Other benefits of the networked parking meters include the ability for drivers to check for vacant parking spots on their smartphones.
But the price adjustment proposal doesn't go nearly far enough to bring Hong Kong rates in line with the rates charged at private car parks, or to global norms, according to Webb.
He described the proposed rate increases as "timid", saying the wording suggests the Transport Department is seeking to raise the quarterly-hour rate to a maximum of HK$4, which would effectively double the hourly rate to HK$16, but leave it well shy of commercial car parks in Causeway Bay, for example, which charge around HK$30 to HK$35 per hour.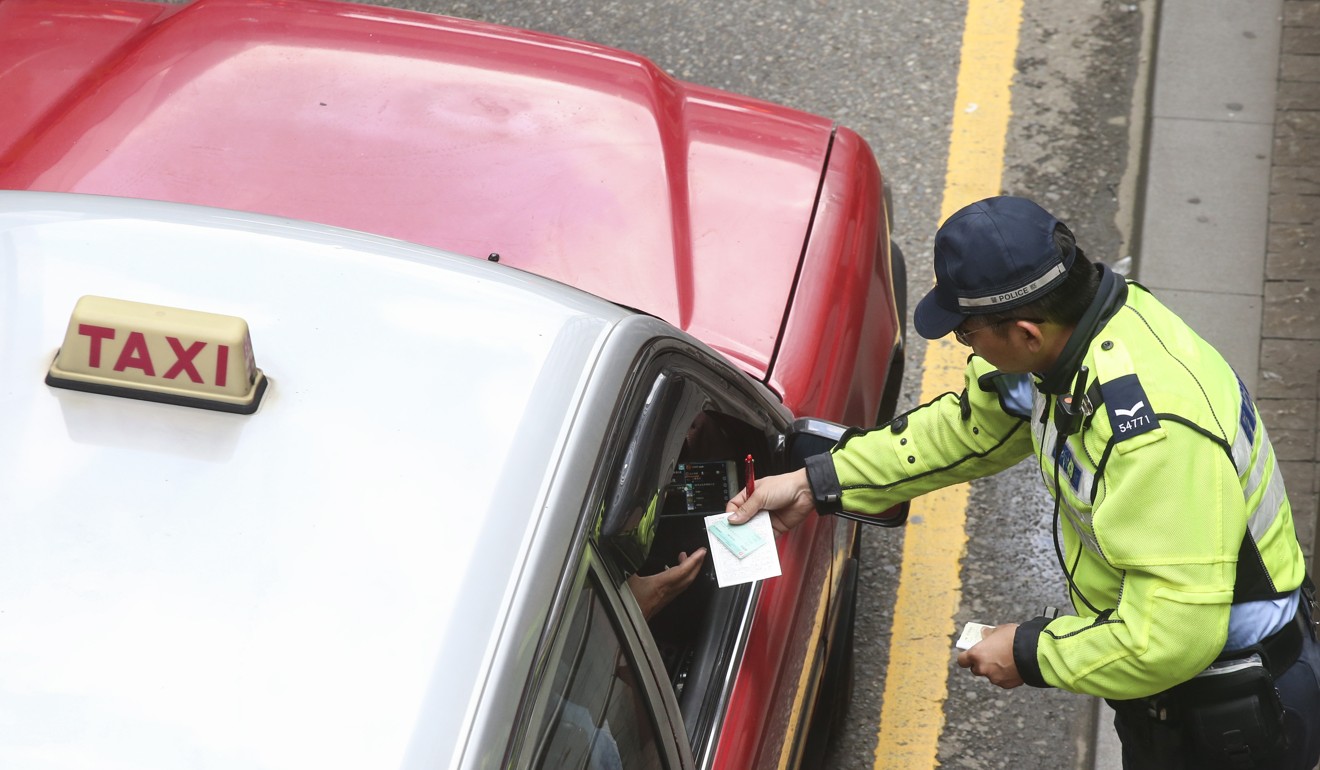 "This still underprices the meters and leaves scope for triads and others to skim off the difference with meter gangs operating 'valet parking' services," Webb said.
By another measure, the proposed rate hike seems out of touch with the Transport Department's own efforts to nudge rates higher in the past. In 1999, only five years after the previous increase, the department pushed for the government to double the hourly metered parking rate to HK$16, and raise the fine for expired parking by 26.5 per cent. Both motions failed to win approval from Legco.
"Changes to the maximum fee for the use of metered parking space require legislative amendment," the department's information and public relations unit said in an email.
Still, the Transport Department didn't offer an explanation for why it has waited 18 years to address the issue again. If rates had been raised, government could have enjoyed a potential windfall. Annual revenue from metered parking has remained unchanged at roughly HK$270 million since 1998.
Webb said that the underpricing has helped to foster a grey market where triad gangs "step in and collect the difference by 'controlling' the meters and renting them out".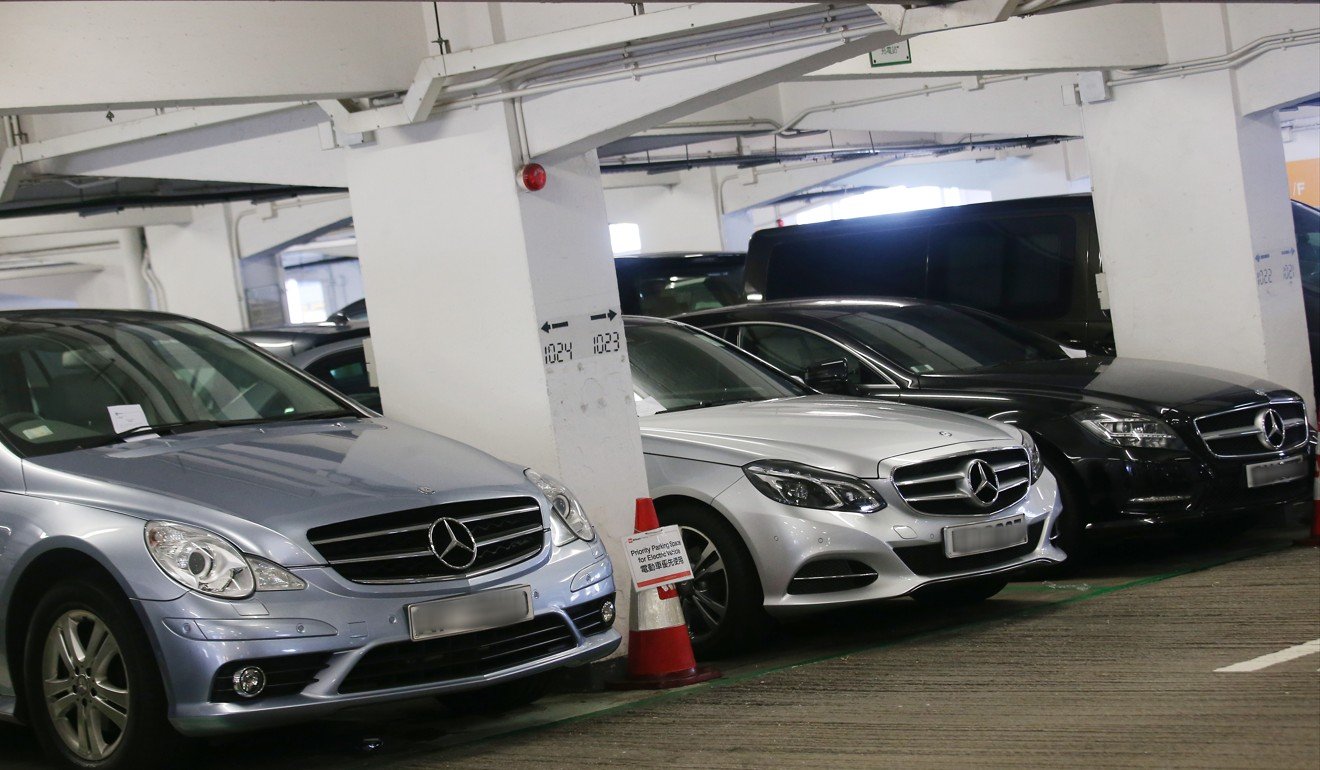 In areas of Causeway Bay, it is easy to find examples where on-street parking has been cordoned off as "valet parking" for exclusive use by patrons of restaurants and nightclubs.
"When the government is involved in any aspect of business, then it should do so efficiently and without distorting the market," Webb said.
In its submission, the Transport Department said that "metered parking has not been adjusted for many years", suggesting that a rate hike is long overdue. It added that one of the main reasons for the increase is to discourage drivers from circling the block or double parking while waiting for a metered space to come available.
However, the department didn't say how they came up with their proposed new pricing framework, or whether it would help bring Hong Kong in line with global averages, even though their research involved visits to other cities.
Hong Kong will likely lag behind parking tariffs in other cities, even if proposed the new rates are adopted.
Near London's financial centre, on-street metered parking on Monument Street averages 4.80 pounds per hour (HK$50.45) during peak periods.
Meanwhile, drivers in New York's Greenwich Village must pay US$5 per hour (HK$39) between 6pm to 10pm, and in Sydney drivers parking in the inner "yellow" zone are charged A$7 per hour (HK$42.92) at peak periods, easing to A$5.70 per hour during off peak periods.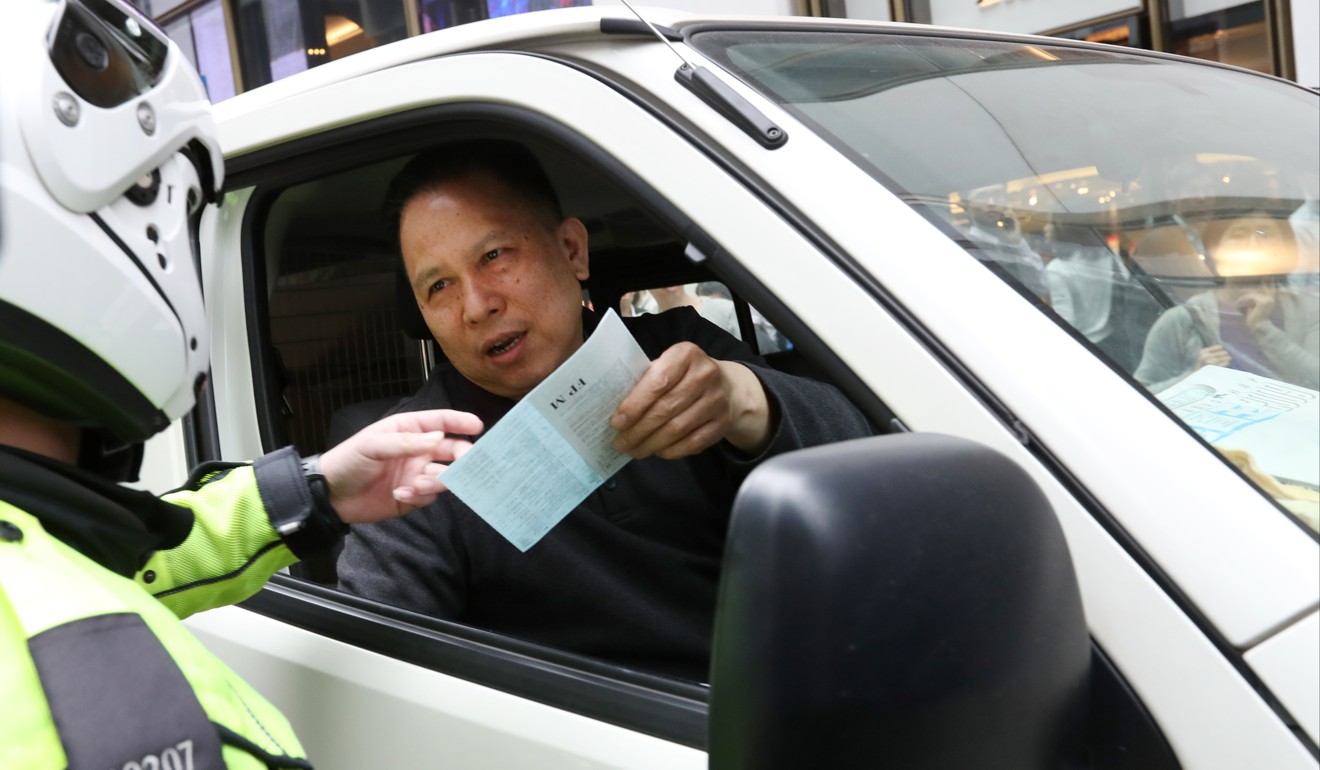 Off-street parking facilities operated by the Hong Kong government also lag well behind global peers. The covered facility at 9 Edinburg Place, Central – known as Star Ferry - charges HK$42 for two hours of daytime parking, according to the Transport Department's website.
Meanwhile, two hours of covered parking in New York cost an average of US$32.95 (HK$257.39), while two hours in Sydney costs US$28.45, the two most expensive cities in the world, according to figures from global data tracker Parkopedia.
The current political climate may explain why the Transport Department seems to have low-balled the pricing. Efforts to raise the fine for illegal parking from its current level of HK$320 was rejected by lawmakers in both the pro-democracy and pro-establishment camps during sub-committee hearings on the Fixed Penalty Ordinance in October. The government had initially proposed raising the parking fine to HK$480, but scaled it back to HK$400 amid growing opposition.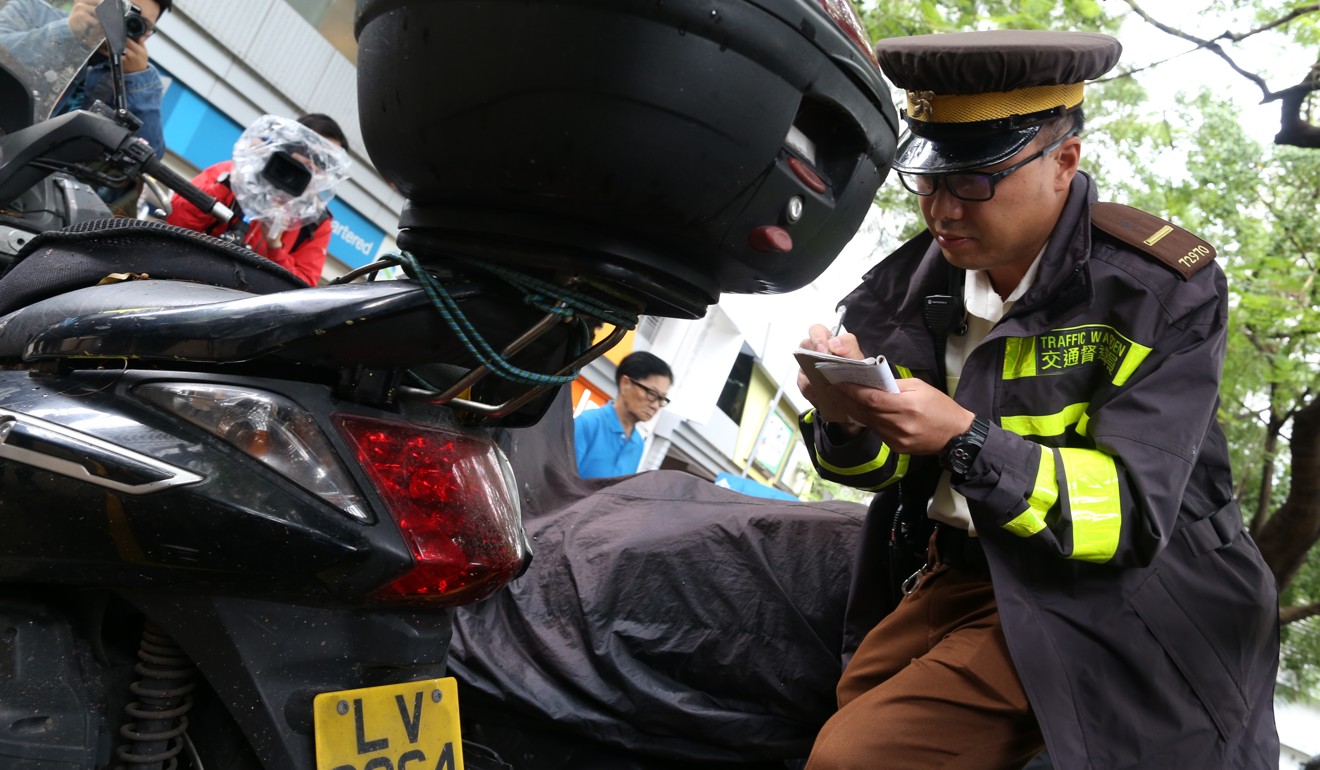 In voting down the motion, legislators said it was wrong to increase the fines until the shortage of parking spaces is eased, according to RTHK.
Still, Webb says he is optimistic that more market-driven pricing could be in the works. The Transport Department's plan to link up parking meters in a wired network should open the door for better monitoring and even flexible pricing, instead of single flat rate that applies across the city.
"There is a glimpse of free markets when they say that 'in the next stage' they will use the data on occupancy rates to adjust the level of parking fees," Webb said, referring to a government document titled "New Generation of Parking Meter System".
"So we may get there eventually. For example, if occupancy regularly exceeds 90 per cent then fees would be raised at those times and locations.
"Unfortunately there is no proposal in this paper to give the commissioner authority to do that. Fees are currently capped by statute."
That means any future increases to the street-level parking rates will need to go back to lawmakers for approval.
Given the government's track record so far, Hong Kong's private car owners don't need to worry about metered parking keeping pace with inflation any time soon.