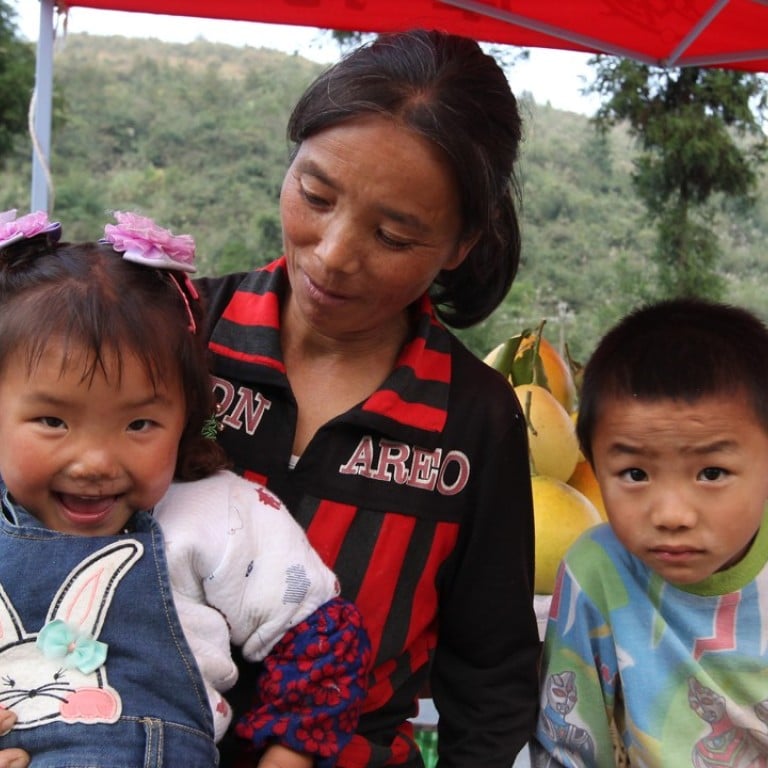 One of 60 million: life as a 'left-behind' child in China
China has a lost generation of 'left-behind' children, mostly the offspring of migrant workers forced to leave villages for cities in search of jobs. Huang Yuzhong was just 8 years old when his parents went. This is his story
The day that changed Huang Yuzhong's life forever started normally enough. It was in the middle of March 2005 when he was a few months shy of his eighth birthday.
On that spring morning, the boy awoke in his upstairs bedroom to a cold grey day, usual weather for that time of year. But his parents were nowhere to be seen in their house, a rather tall building constructed in traditional Miao style, perched along the mountain slope, further up in the village.
Over the breakfast table, he asked his hunched-backed grandma about his parents.
"Went out to the city," his grandma replied, blinking. "They went out to make money to buy you sweets," she added with a smile, her eyes red with tears.
He burst into tears, drumming his fists on the table in anger. "Don't cry! Eat, eat," said his grandma. She placed a bowl of sticky rice and two tea eggs in front of him.
Seeing the goodies through his blurred vision, Yuzhong stopped crying. His usual morning fare consisted of left-over rice with hot water. The boy started to eat greedily.
"Where did they go?" Yuzhong asked again, after a few bites.
"A place called Guangdong, I think," she said, hesitantly. His illiterate grandma had little idea about the world beyond their village.
Yuzhong had heard about Guangdong province since some of his friends' parents had migrated to the place. He knew vaguely it was somewhere as far as the edge of the sky, and a prosperous place, unlike his home village.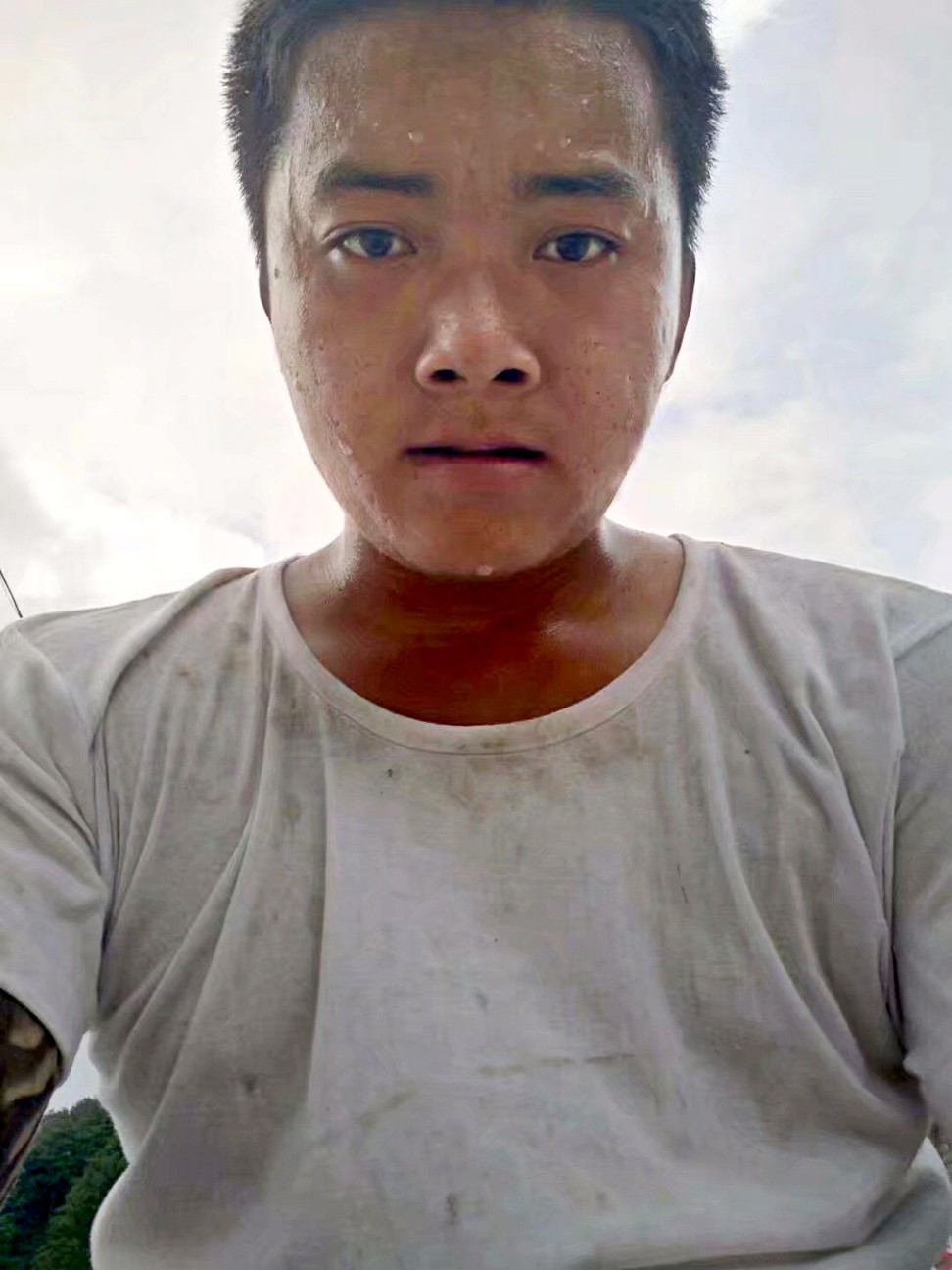 Until that point, the boy had been enjoying his life in Jidao, a village in southeast Guizhou, one of the poorer provinces in China. He would spend a few hours in the morning at the preschool by the stone bridge that connects the mountain village with the outside world. In the afternoon, he would roam his domain with his fearless little friends, climbing trees to steal birds' eggs or dipping in the crystal clear Bala River. Yuzhong would return when his tummy started to rumble.
Despite their limited resources, his mother often cooked up delicious meals, such as sour soup, pickled vegetables and chicken porridge. The boy particularly loved dinner time when his whole family – his parents, grandparents and brother – all sat down to eat around the foldable table and chatted about their day, in the gentle glow from a naked bulb hanging from the ceiling.
Now what? Tonight, they wouldn't be sitting around the table. Fresh tears came to his eyes.
Yuzhong is part of China's lost generation known as the left-behind children.
Last year, according to government statistics, there were 9.02 million minors who matched the profile of Yuzhong: rural children both of whose parents were working away from home or where one parent was working and the other did not have guardianship of them. A much wider definition, which counts all children with at least one parent as working away from home, would put the figure at 61 million.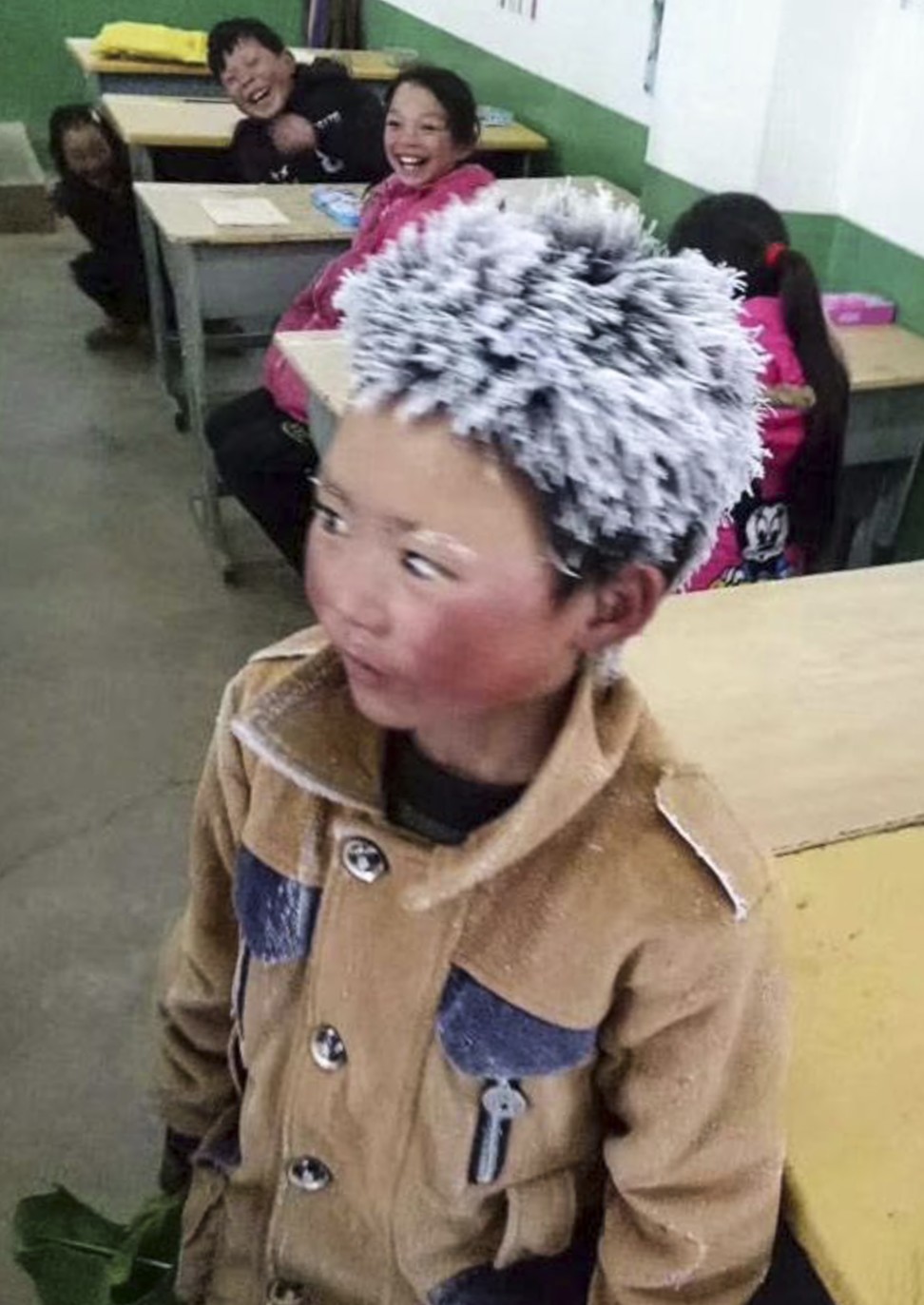 Their plight was once again thrust into the national spotlight last week when a photo of Wang Fuman, 8, with frost covering his hair and eyebrows, went viral. Fuman had walked 4.5km (2.8 miles) in freezing temperatures – minus nine degrees Celsius (15 degrees Fahrenheit) – to school, and his story raised more than US$300,000 for the poor in China.
But more often, stories about the left-behind children, who number close to Britain's total population, don't have such a happy ending. They have become a massive social problem that has produced a raft of tragedies that have shocked the entire nation.
In June last year, four left-behind children from the same family, ranging from ages five to 13, committed suicide together by swallowing pesticide in Bijie, in impoverished Guizhou province.
In November 2012, five boys died from carbon monoxide poisoning after starting a charcoal fire trying to stay warm inside a dumpster.
The problem of left-behind children is most severe in Anhui, Henan and Sichuan provinces, the key sources of migrant workers, where 44 per cent of rural children live without their mother or father. This is far higher than the national average of 35.6 per cent, the survey found.
The loss of solid family structure at a young age can lead to severe mental health issues, according to a report by the civil society group Shang Xue Lu Shang and Beijing Normal University.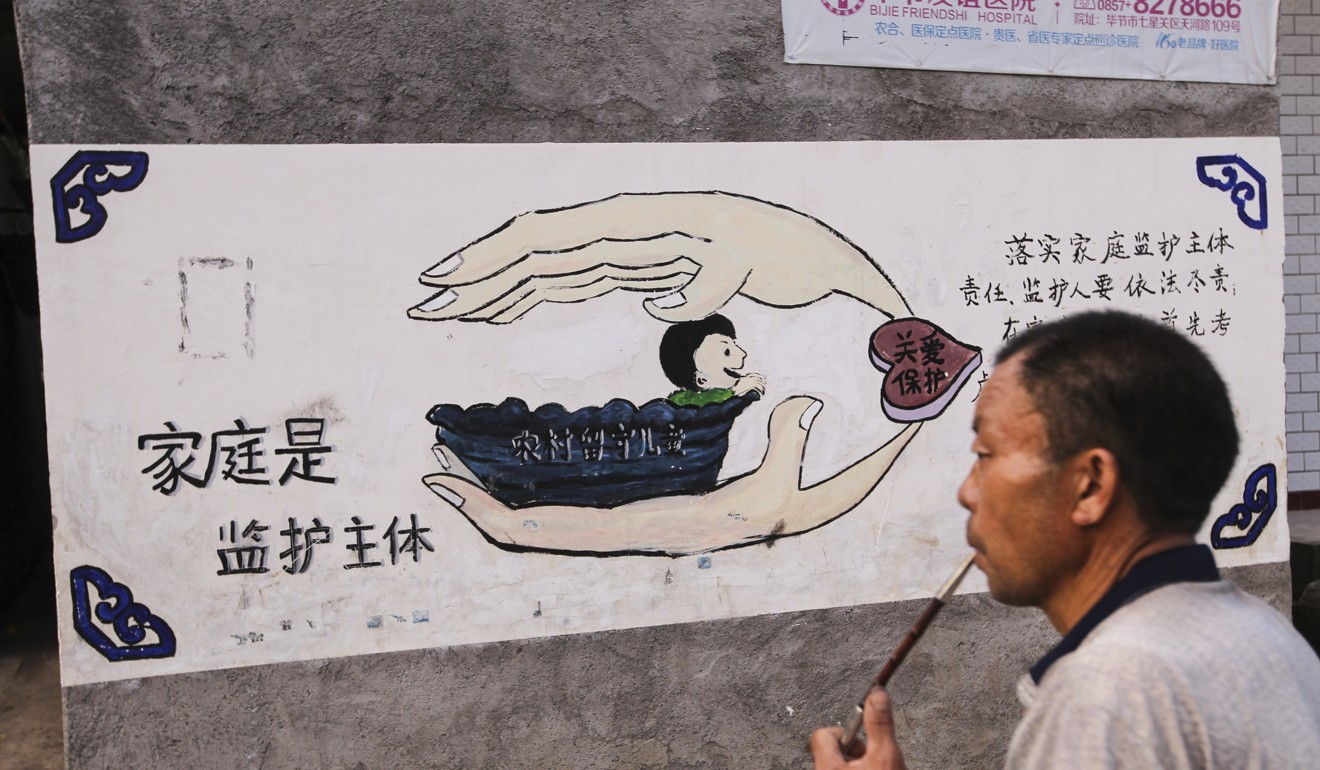 "Companionship is an important element that contributes to a healthy psychological condition in a child, to which a family's income or social class is not necessarily relevant," the report said.
For Yuzhong, the departure of his parents marked the end of his carefree childhood. From that point on, he was required to do work around the house. After school, he had to feed the pigs, the water buffalo, the hens, and collect fire wood. From time to time, he even cooked the few dishes his mother had taught him. He didn't really mind doing these chores, but the house felt so empty without his parents. He became sad when he saw other kids going to the market with their parents, and when he lost a fight with his friends, he had no mother to comfort him.
THE FIRST REUNION
One night, some eight months after they first left home, and two days before the Miao New Year, the most important festival for the Miao people, Yuzhong's parents returned home unannounced, holding large bags and sacks. They looked tired and dusty from the long trip, their faces, even darker than before, and wearing unfamiliar city clothes, but they were in good spirits. The boy threw himself into his tearful mother's arms, and then hugged his father. After that, he hurriedly went through their bags. The luggage contained mostly their bedding and other daily necessities, but there were also gifts, hard candies with exotic flavours such as coconut, durian, and thin, sweet smelling Guangdong sausages. The brothers each received a denim jacket. Few boys from the village owned such a fashionable item. Yuzhong put it on straight away and refused to take it off even when it was time for bed.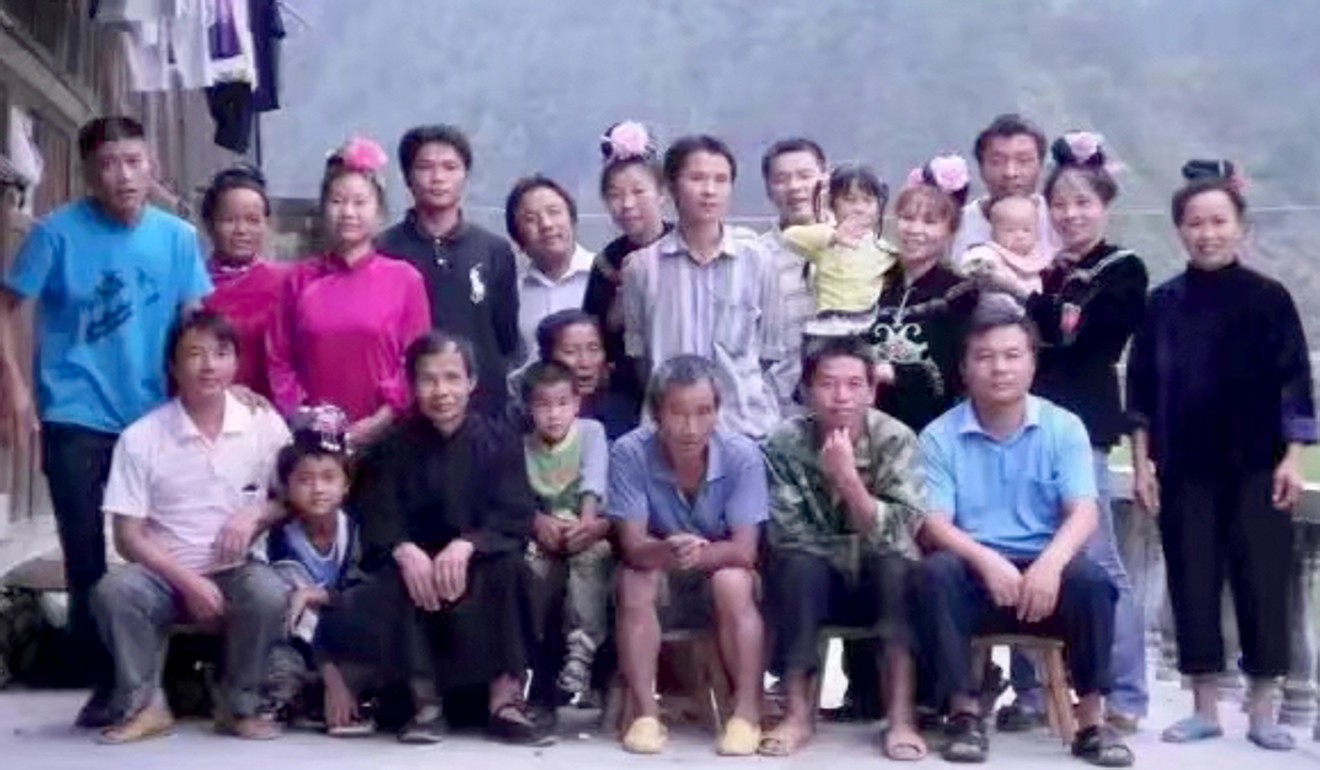 As a child, Yuzhong had always looked forward to the New Year because it was one of the few occasions when he could eat meat and other good dishes to his heart's content. And the Miao New Year in 2005 was the best ever. With more cash in hand than they had ever had, the family enjoyed a fat festival.
On the first morning of the New Year, the sound of firecrackers, mixed with children's cheerful cries and the screaming of pigs, broke the tranquillity of the village.
His parents made sticky rice flour in the living room, using a wooden device to crush the grain into powder. Yuzhong helped to scoop out the flour from the indentation in the wood and fill it with new batch of rice. While working away, his parents talked briefly about their lives in the city. They had been doing primarily construction work, one of the most common jobs for unskilled and uneducated migrant workers. As for lodging, they generally slept on the floor in communal makeshift housing at the construction sites.
They asked about his school. That autumn, Yuzhong had started to attend a primary school in another village, a 25-minute walk away. They were pleased to learn that their son did well in Chinese language class, even though he didn't do so well in mathematics. His mother urged him to study hard so that he could get a decent education, and therefore much better job prospects than they could ever have hoped for, and indeed, a life fitting to his name Yuzhong, meaning prosperous and loyal.
One afternoon during the festival, while Yuzhong's mother went to visit her friends and catch up on gossip, his father took the sons to watch a traditional bull fight in Langde, a much larger village a good half hour's walk further up the Bala River.
By the time the trio arrived, a large crowd had gathered along the gentle slopes surrounding the field. The air was charged with excitement. When two water buffalo were led to the field from opposite directions, cries erupted among the spectators. With a loud whistle, the buffaloes were smacked on the backside with sticks and then pushed towards each other. In no time, the beasts were engaged in combat. Yuzhong, like all the boys in the village, never tired of the spectacle.
Standing by his father's side, he followed every move of the fight as the buffaloes retreated, chased each other and locked horns again. At one point, Yuzhong also wanted to chase after the buffaloes with other young men but his father pulled him back, saying it was dangerous, and he wrapped an arm protectively around the boy's shoulder, an affection the son had rarely experienced. He leant closer against his father, realising that for the past few days he had been especially clinging to his parents.
TROUBLE BEGINS
During the first couple of years, Yuzhong tried to behave himself, remembering his parents' exhortation. After dutifully feeding the animals, Yuzhong would go out to play with his friends and return home late. Instead of doing his homework in the evening, he would often sneak out to watch television at the house of a neighbour who had recently bought a television set. There was no internet yet, and the rare television provided just about the only source of entertainment.
To encourage him to stay at home, his parents bought him a 14-inch television set, almost as big the neighbours'. But it failed to make him behave. The set no longer held the magic appeal for him it once did. Several times, he tried to invite his friends over to watch, but his grandma would have none of it since his grandpa was getting sicker and needed to rest in the evening.
The boy spent more and more time outside with his small gang of friends from the village, all similar in age, and all left-behind children. Each gathering would turn into a party, where they chatted, joked, drank a little and smoked copious cigarettes.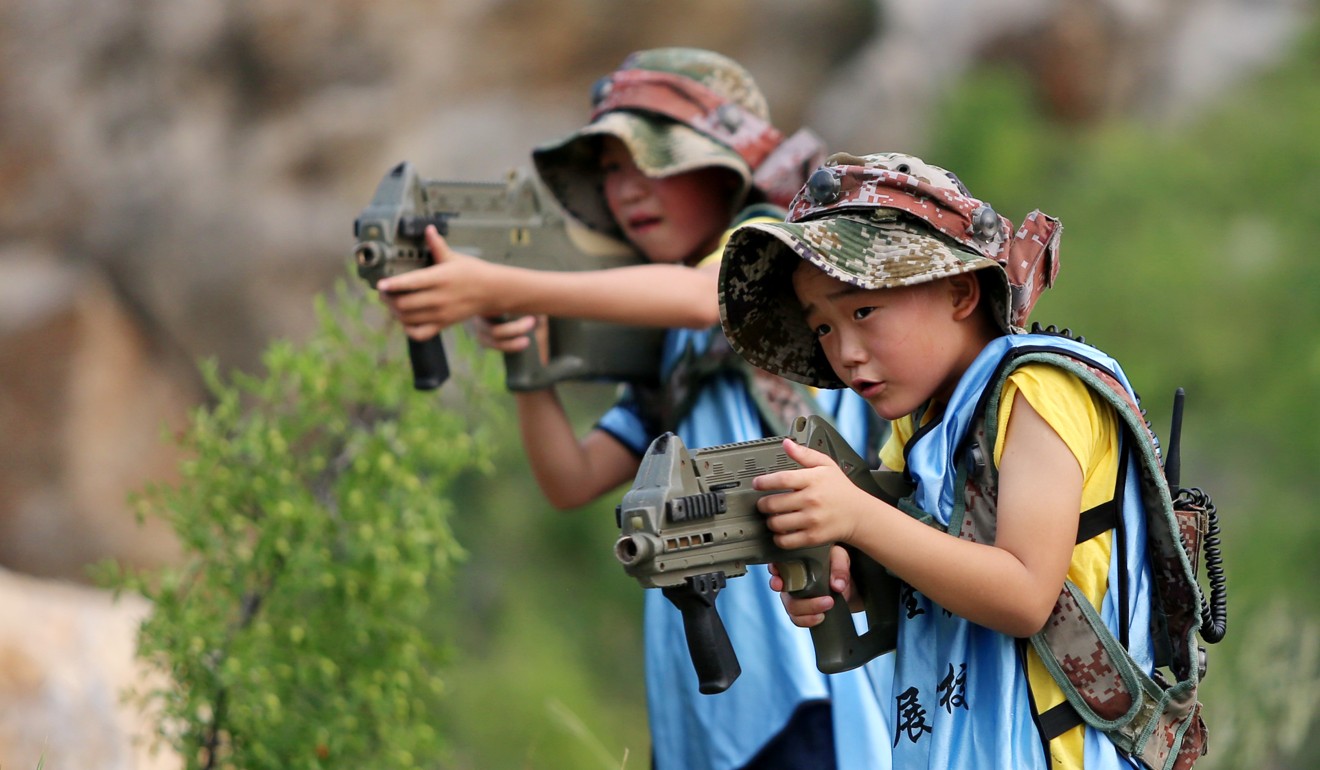 As he grew older, Yuzhong became more confident in venturing further afield. Langde seemed a long way away when he was a child; now it had become one of the regular spots to hang out. The village's Communist Party secretary had decided to vigorously develop it as a tourist destination by exploiting the "exotic" appeal of the local Miao minority. Village performances by the Miao in their fabulous costumes were a regular feature there. One year in August, to celebrate the festival of "Chixin" (Eating the New Rice Festival), the second most important festival after the Miao New Year – a large-scale performance was scheduled. Having heard the news, Yuzhong and his friends headed there after school.
The singing and dancing show took place on the cobblestoned main square. At 8pm, the show kicked off, featuring three dozen performers, primarily women, on the stage. The men, almost all in their 60s and 70s, wore blue home-made cotton gowns. Their sober outfits contrasted with the women's festival costumes: blue embroidered silk tops and long skirts consisting of strips of rich embroidery, furnished with elaborate silver necklaces and dramatic headwear.
The show finished, the villagers returned to their homes and tourists headed to their coaches or guest houses in the village. Yuzhong knew that he ought to go home as he had school the next day, but he was still euphoric from all the excitement. A boy nicknamed "Wooden Head", who acted as the leader of the gang, complained that he was starving. Yuzhong suddenly got an idea. "Come on boys," he shouted, with a wave of a hand. "I'll treat you guys to dinner tonight."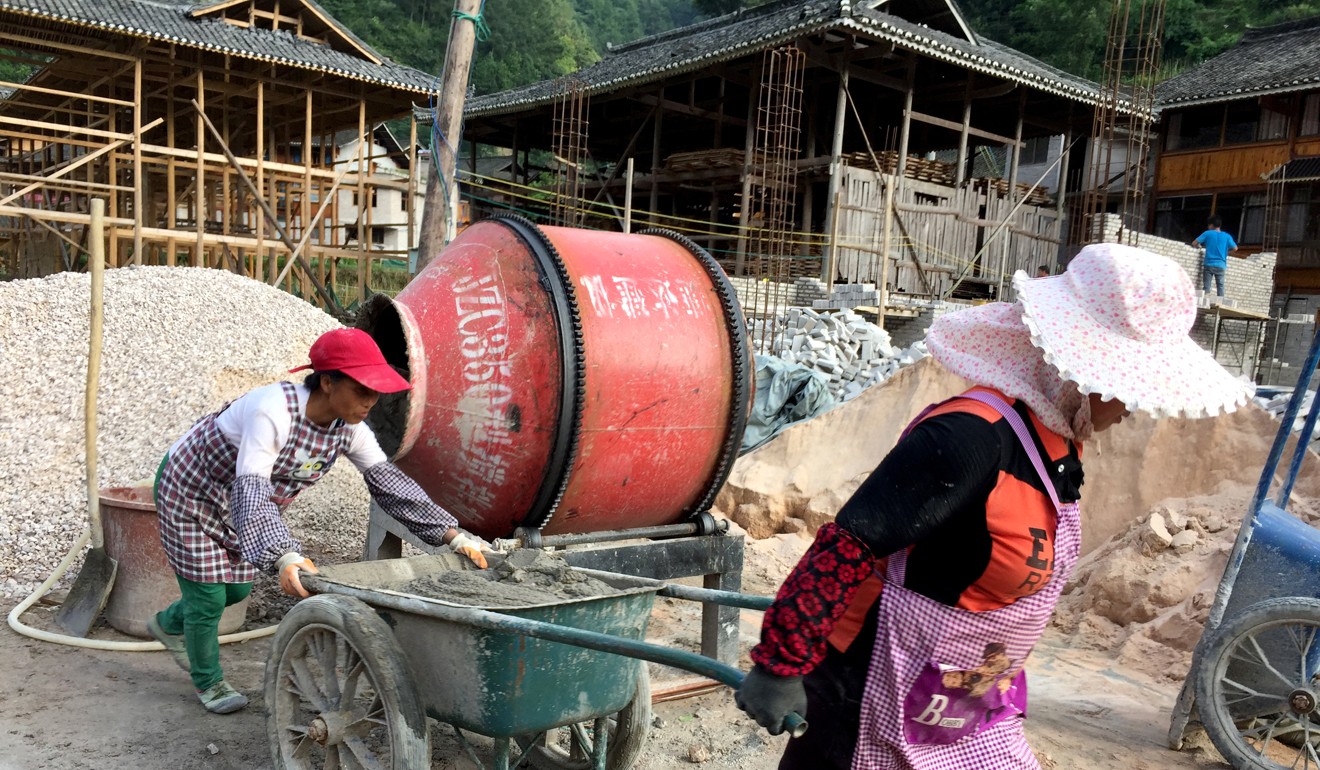 He led them to a pond and started to beat the water with a sharp stick and was able to skewer quite a few fish. On a clearing by the hillside, they roasted the fish and a few potatoes over a small fire and began to eat. Wooden Head accused Yuzhong of hogging too much of the food, and the boy replied by hurling insults. When he was with the gang, Yuzhong's bellicose side would take over. The argument soon escalated into an outright brawl. At the end of the fight, Yuzhong emerged as the undisputed winner. In the kingdom of Jidao, his gang ruled and from that day onwards, Yuzhong ruled his gang.
AN EMPTY HOUSE
When he was 13, Yuzhong's grandma passed away, a mere three months after the death of his grandpa.
After the funeral, Yuzhong's mourning parents, once again, had to tear themselves away from home, amid floods of tears, and head back to Guangdong. So did his brother, who had been working at a construction site in Ningxia, in northern China. He had made a point not to go down south. Sadly, he had ended up picking up the same job as his parents.
After bidding his parents farewell, he returned to the empty house. Roaming from one room to another, he felt abandoned by the world.
Without his grandma dragging him out of bed in the morning, Yuzhong often went to school late, and he started to skip school, usually twice a month, not frequently enough to make the school kick him out. His studies deteriorated steadily. He fared poorly in all subjects, apart from Chinese and physical education.
Yuzhong's uncle reported his unruly behaviour truthfully to his parents, which troubled them. After much soul searching, the couple reached the conclusion that it was time for them to go home. In the late summer of 2010 when he had turned 13, his parents returned, just in time for Chixin festival.
Almost overnight, their son changed from a naughty boy to a mummy's boy. After school, he helped to feed the animals just like the old days. In the evenings, under his parents' watchful eyes, he did his homework. He no longer had the burning desire to go out. He walked around in the village with an extra spring in his step.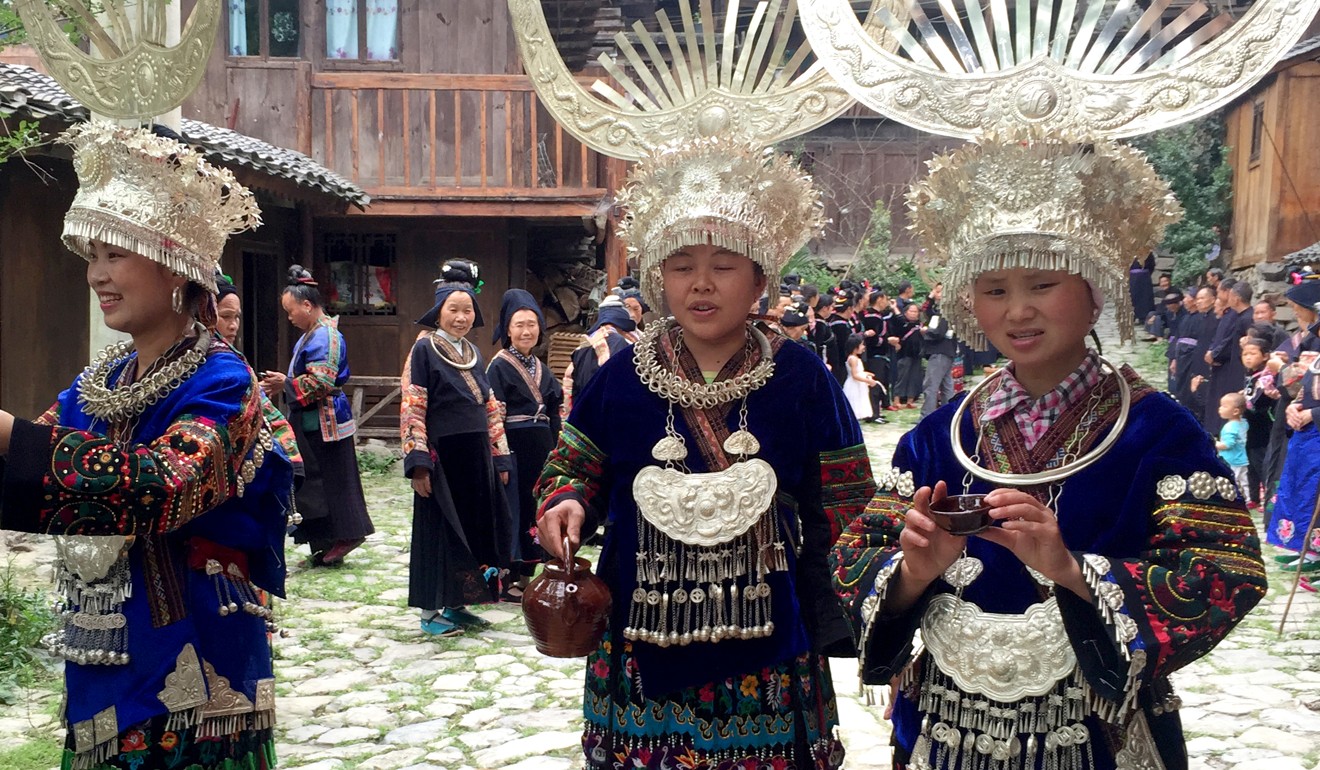 As soon as they settled back, Yuzhong's hardworking parents started to cultivate the land that had been deserted after grandma had been too old to carry on in the final years of her life and they bought two pigs to raise. And most importantly, they began to build a new house in a plot of land in the far end of the village. A house is a farmer's security, his roots as well as the announcement of his achievements.
After the completion of the house, Yuzhong's parents found work at a construction site at the newly developed Kaili Industrial Park on the outskirts of the city. The pay wasn't quite as good as their last job in Guangdong but they had the bonus of going home when it rained. And it rained a lot in the winter in Guizhou.
GOOD TIMES TO HARD TIMES
"A storm may rise from a clear sky." Just as things were going well for Yuzhong, tragedy struck. His father died from a heart attack just before dawn on the Dragon Boat festival in June 2011 when he was 14. The teenager couldn't accept it – his father had just come back into his life after such a long absence.
The family fell on hard times. One year later, he caught his mother rummaging through a rubbish bin to collect empty water bottles and cans. He was stunned. His mother, a respectable woman obsessed with cleanliness, had reduced herself to a rubbish collector.
Yuzhong, 15 then, made up his mind to go out to work and support his family like a man. It just happened that during the Miao New Year, his eldest uncle returned home from Shenzhen. A labour contractor, he had recently contracted a packaging production line there and he needed workers. After the festival, the boy packed up and left the village with his uncle.
He set off with excitement. But labouring as a migrant worker in the city was anything but exciting. Located at an industrial estate in Longgang district, in the eastern part of Shenzhen, the packaging factory was quite far from the city centre's neon lights and soaring buildings coated in mirrors, which he had glimpsed on television. His job was to press together paper boxes made from cardboard. It was November. The outside temperature was pleasantly warm. But the workshop, on the top floor of the building, felt like a giant steamer; and the machines like burning ovens.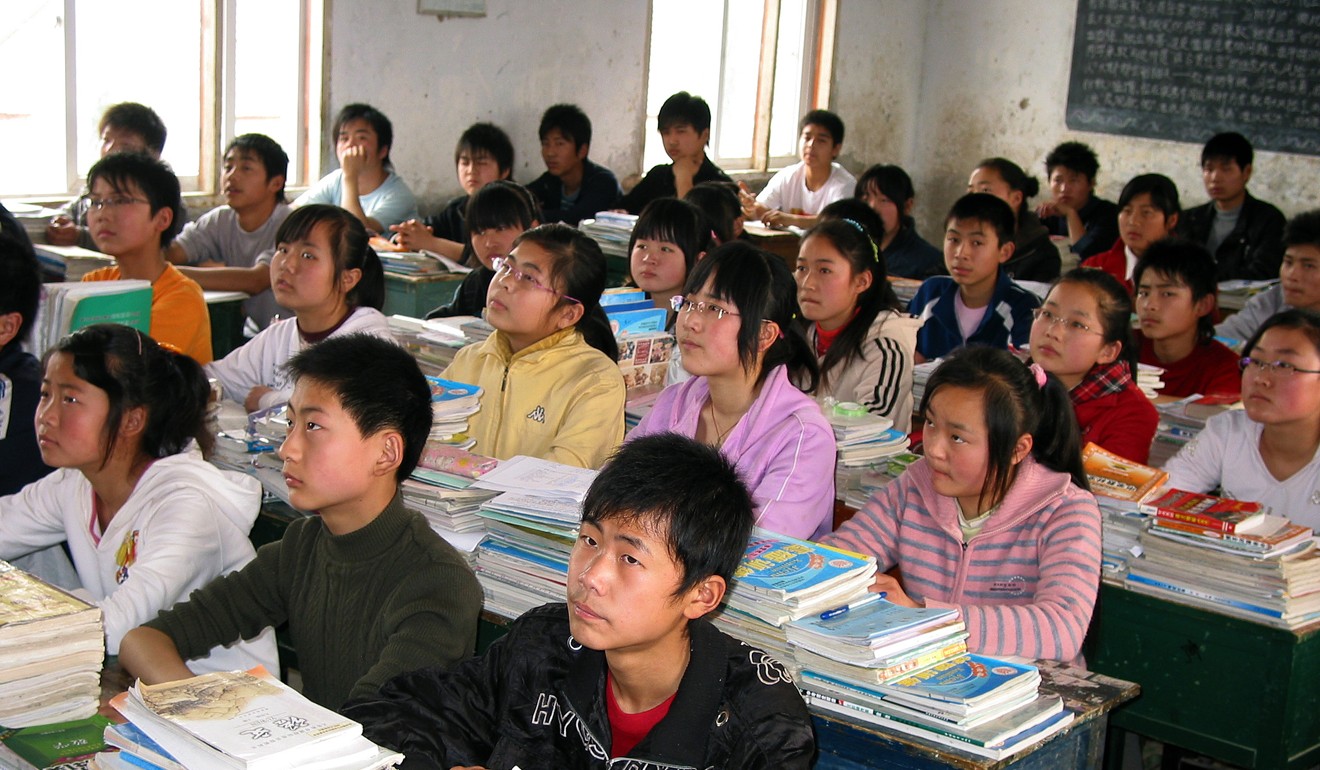 By the end of the first day, Yuzhong's hands, shoulders and back ached and he felt like dying. In the first week, the idea of quitting assaulted him as powerfully as the heat. Then in his mind's eye, he would see the image of his mother picking plastic bottles from the rubbish bin. So he held fast.
Only then did he appreciate the hardship of being a migrant worker. If he ever held any resentment towards his parents for going out, it was now replaced with understanding and admiration for them: they had never ever complained about how hard their life was.
HOMECOMING
In the late spring of 2016, Yuzhong's brother returned home. With his modest savings, Ning set up an express delivery business in Sankeshu, the nearest town to Jidao. As the internet economy kicked off, such delivery services had mushroomed all over China, mostly staffed by cheap migrant labourers. Ning had decided to cash in on the new trend. He asked his brother to join him.
Yuzhong accepted the invitation. By then, the initial thrill of living in the city had long faded. He headed home and moved into the new house, together with his brother. In his home village, he felt like a fish in water. The air was never so fresh and the food never so good.
Ning had rented a tiny space and hired a few workers. Yuzhong did some administration work and designated tasks to his staff, which somehow reminded him of the days when he had bossed around his gang of friends. Mostly he served as a delivery man. Not a grand job but it certainly promised a lot more fun than being glued to a hot machine all day long. He also appreciated the opportunity of getting to know his brother.
Unfortunately the business went bust within one year. In a small town such as Sankeshu, e-commerce was not quite as developed as in major cities. While his brother followed his new wife to her hometown in the north of Guizhou, Yuzhong returned to the village, drifting and thinking about what to do next. Clad only in a T-shirt, he no longer bothered with grooming. It's not too hard to pass the time in Jidao. There were quite a few other lads, mostly former left-behind children and high school dropouts, all in similar predicaments. Some of his friends hadn't bothered to work; others had taken temporary jobs in nearby towns. They all got up late; and in the afternoon, they'd go swimming in Bala River, catch fish and then cook their catches, drinking and occasionally talking about their future.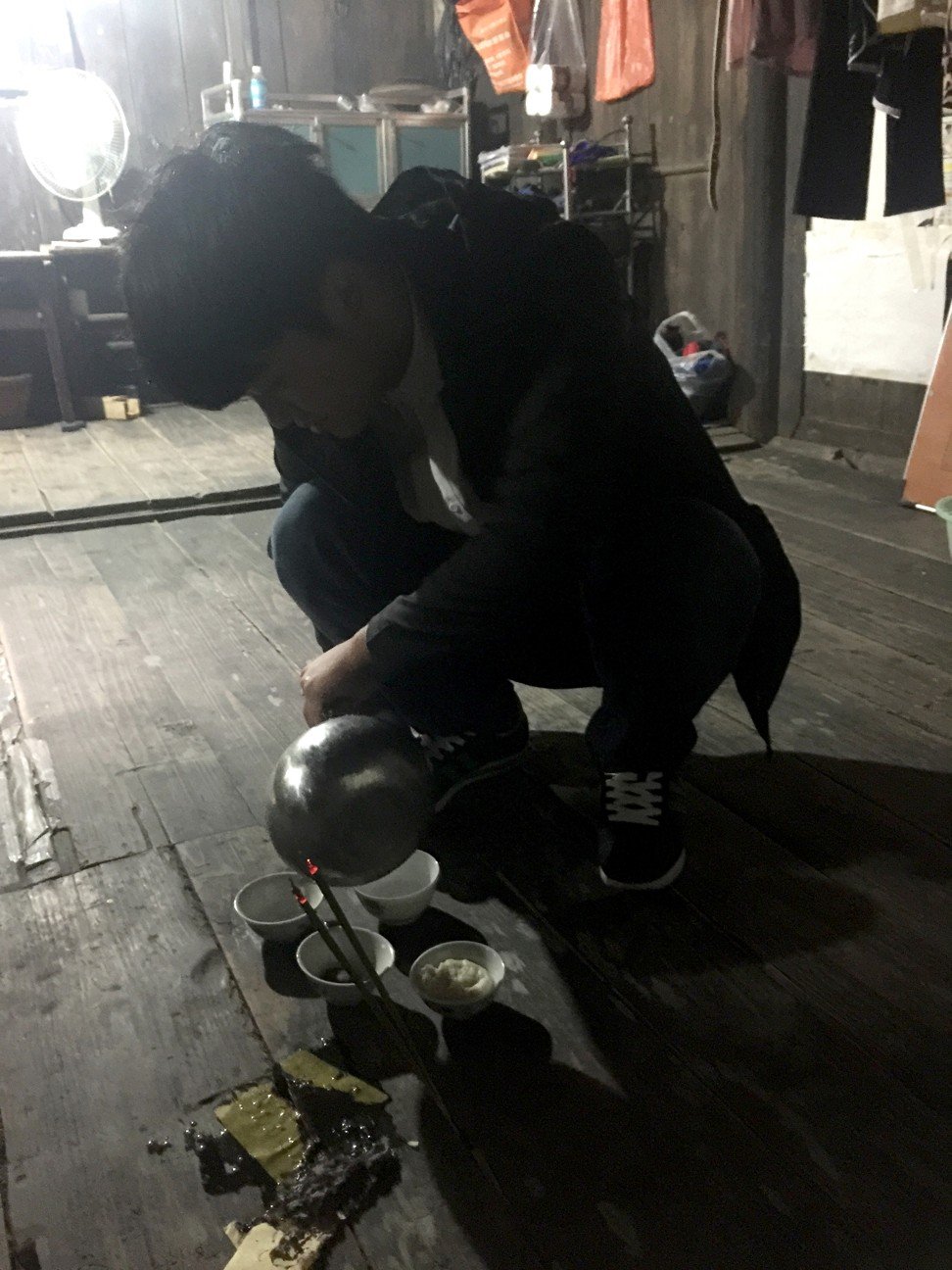 Unlike their parents, the young people are not so willing to put up with hardship and are picky, desiring less taxing and better paid jobs, despite their limited education and qualifications. Compared to his friends, Yuzhong felt like "the general among the dwarves" – at least he had gone out and eaten bitterness and made some money.
When he stayed at home on his own, Yuzhong liked to sit on the wooden balcony, overlooking the Bala River. His gaze would often rest on the single-plank bridge, from where his parents had first ventured out. What would have happened if they had never left, he often pondered. If they hadn't, he would have probably finished high school and gone to a trade school or even college, and his horizons would have been broader.
In front of him, the Bala River, as always, rushed by eastward, hurriedly and purposefully. ■