Logan Paul has been extremely quiet since being the target of a tumult of criticism for posting a video clip of a man who killed himself in Japan's "suicide forest" on December 31.
The hugely popular American video blogger apologised for posting the image of a body hanging from a tree on YouTube, and joking about his discovery. The picture was quickly removed, but not before millions of people had seen it.
When that initial Twitter apology was not sufficient to stem the criticism – "disrespectful" and "disgusting" were among the milder complaints – Paul issued a second apology, via video, saying "I'm ashamed of myself. I'm disappointed in myself."
Fallout from the incident will cost Paul millions of dollars, primarily in the form of lost advertising revenue after YouTube dropped his channels from its Preferred programme and put future projects on hold. The assumption is, however, that he will be back sooner rather than later.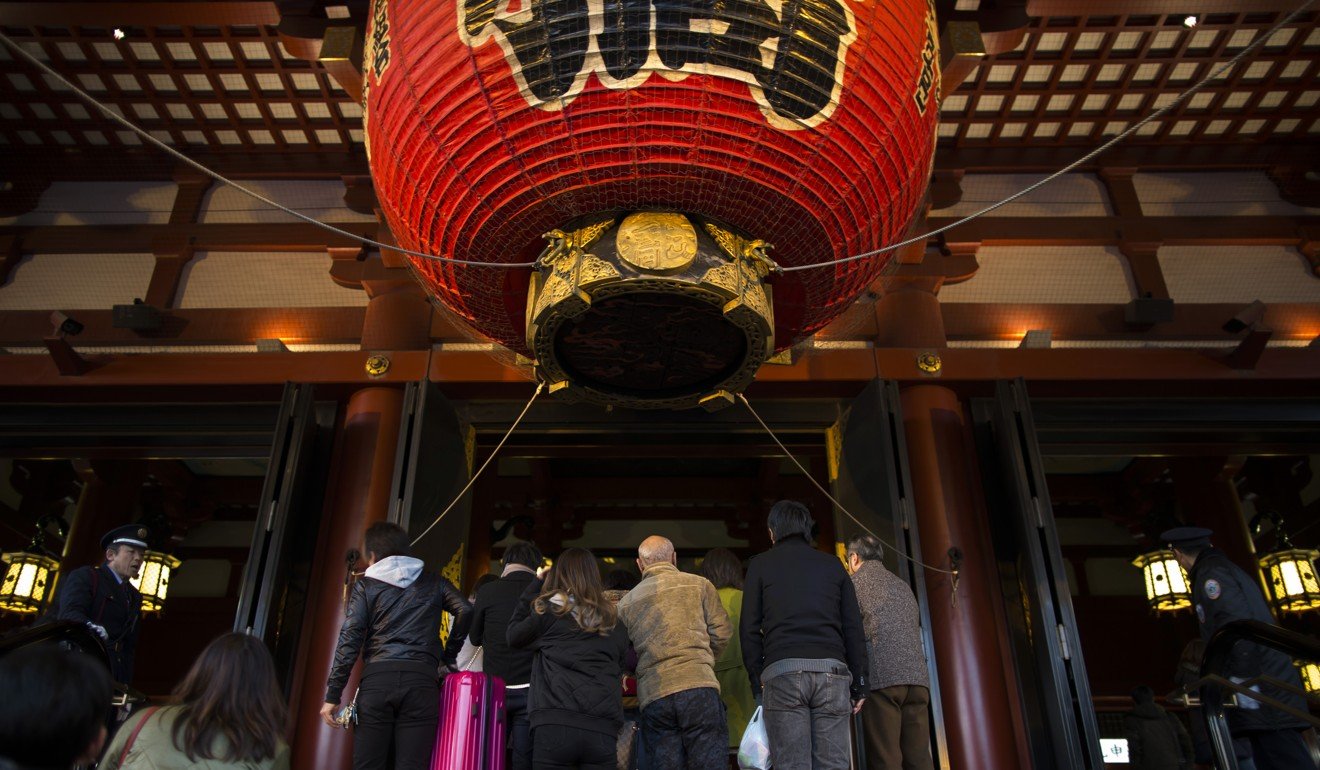 But Paul should be aware that the Japanese have a long memory and that his shenanigans in Aokigahara, the place where so many desperate people go to end their lives, are remembered.
And it has not helped his case that a casual search of the internet has revealed more clips from his visit to this country in which he behaves in a manner that to the vast majority of Japanese is deeply disrespectful. In one clip, he is asked by a security guard to leave Sensoji Temple, in Tokyo's Asakusa district, for mocking people as they toss coins into the shrine's offerings box and pray.
The look on his translator's face is a combination of horror at his charge's behaviour and the oh-so-Japanese stoical acceptance that he has to do his job to the very best of his ability.
In other online video clips, Paul is seen running around the city with dead fish in his hands, thrusting them into the faces of passers-by and rubbing them on car windows.
He also buys a game console from a street market, throws it on the floor and demands a refund on the grounds that it is "much-o broken-o". He subsequently dressed up as Pikachu and threw a ball at pedestrians; when police intervened, he threw the ball at them.
But it was the video of the suicide victim that has caused the most outrage.
"When this story first broke, it really was not such a big thing in Japan," said Makoto Watanabe, an associate professor of communications and media at Hokkaido Bunkyo University. "We tend to turn away from things that we don't want to confront, to see or to think about," he said. "So we don't want to be confronted by dead bodies and talking about what Logan Paul did would make us do exactly that."
Within days, however, the snowballing outrage over Paul's performance had surpassed a lingering refusal to acknowledge what goes on in Aokigahara.
"It's a social issue," Watanabe said. "Saying or showing something directly is unthinkable to us.
"Look at the debate that took place in March 2011 when the media disagreed on whether to show images of the people killed in the earthquake and tsunami," he added. "Some said it was their duty to show the dull scale and horror of the disaster, but others insisted it was 'not the Japanese way'."
Ultimately, little was shown on television or in the newspapers that depicted the human cost of the worst natural disaster to strike Japan in living memory.
Suicide is another issue that is taboo in Japanese society, even though it claims around 25,000 lives a year.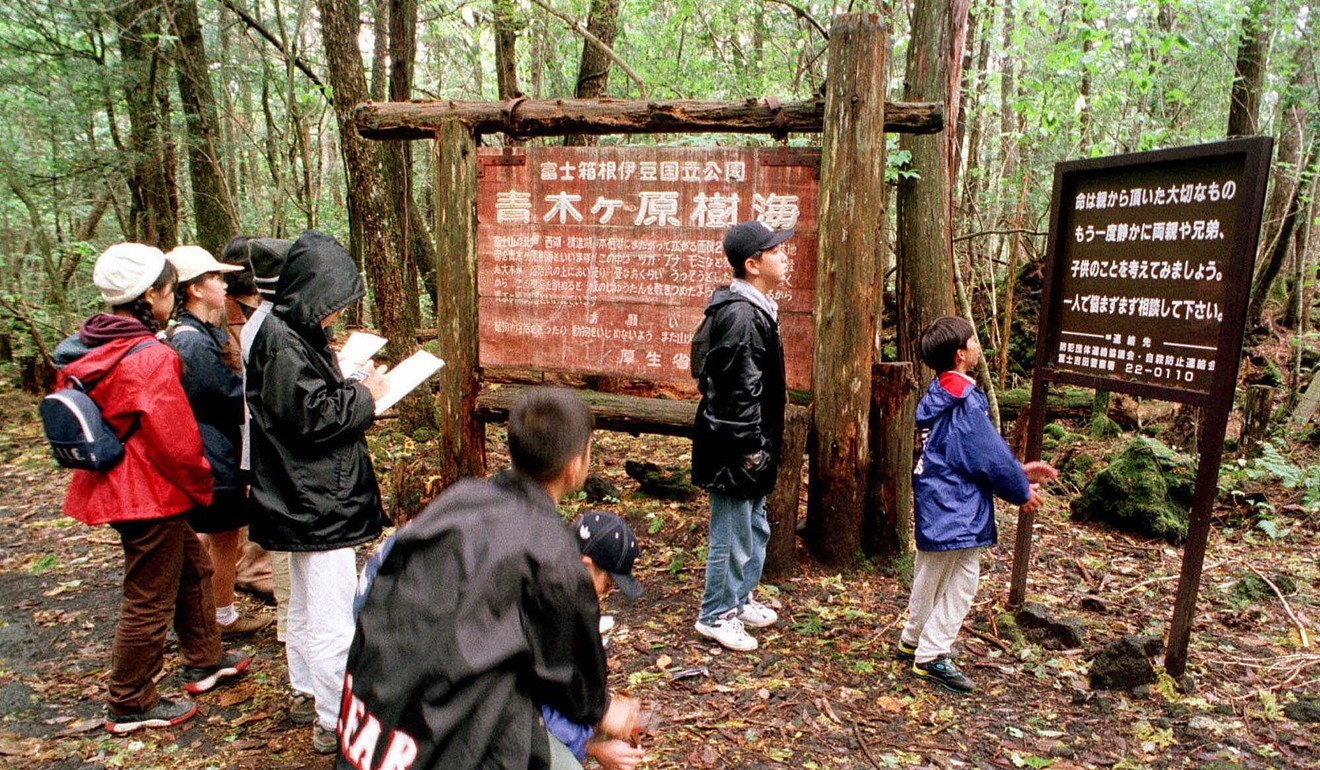 Walking through Aokigahara, it is clear that Paul got one thing right. This forest, covering 14 square miles on the flanks of Mount Fuji, is a deeply unsettling and eerie place.
The first recorded suicide in the forest was in the 1920s, when the parents of a university professor objected to his plans to marry a bar waitress.
The couple killed themselves in the forest in a suicide pact that attracted the attention of media and other star-crossed lovers.
In the 1990s, police and the local fire brigade started conducting sweeps of the forest each spring and autumn and were bringing out around 80 bodies each year. With Japan's economy continuing to struggle, that figure rose above 100 in 2003 and there were a reported 247 attempted suicides in the forest in 2010.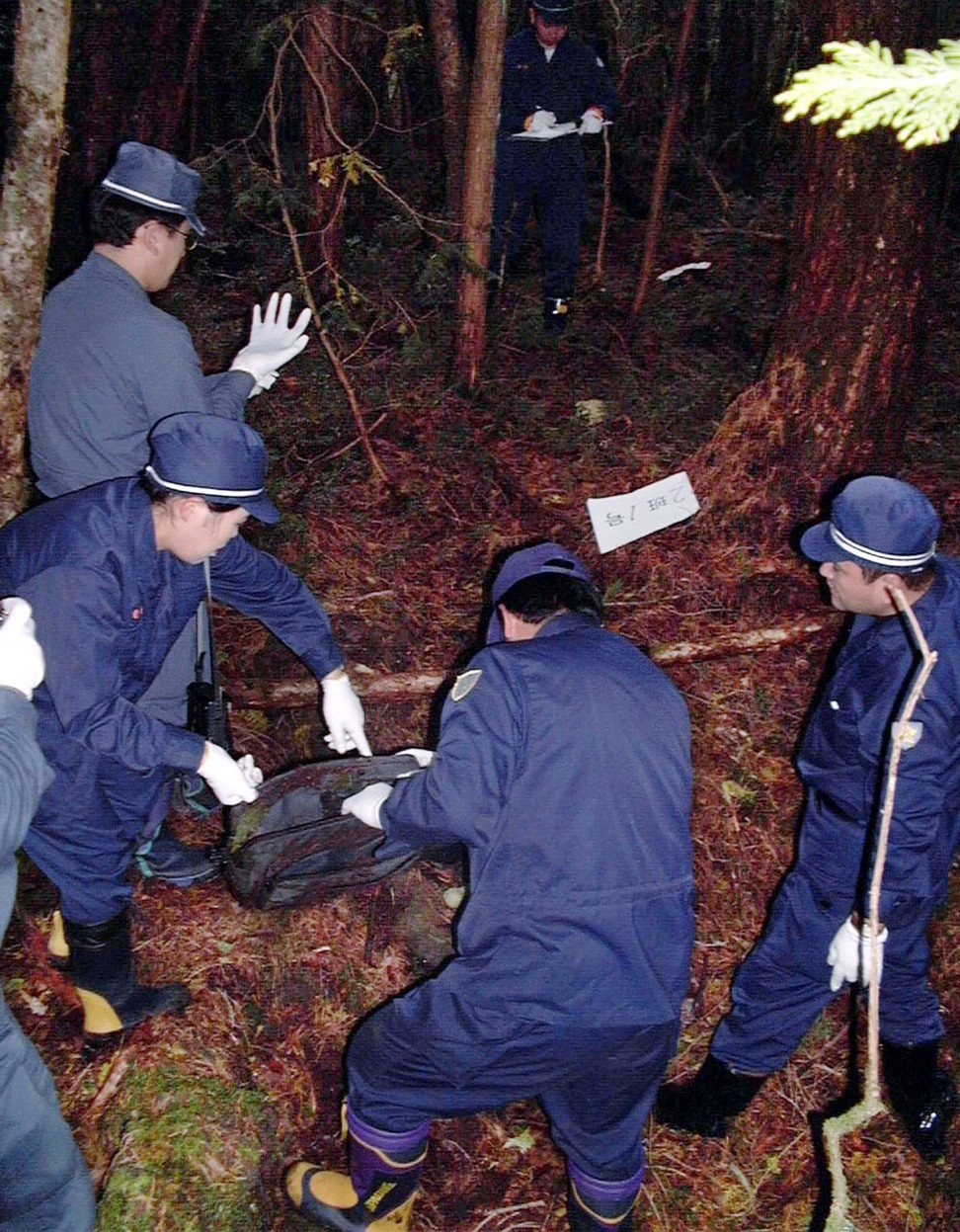 Today, no one knows how many people end their lives here, largely because local hoteliers and other tourist businesses feared the reputation of the forest would ruin them. They stopped talking about the problem, the police clammed up and the domestic media soon forgot about Aokigahara and moved onto the next story.
But nobody believes there are no skeletons in the sea of trees.
"We just don't talk about it any more," said Watanabe. "As a nation, we do not want to think about it and we can't bring ourselves to face facts."
The concern now is that Paul's video clips might once again shine a spotlight on the forest and the dark secret it keeps.
"For Western media, I can see that Aokigahara would be a very interesting story to cover," said Watanabe. "It's unique, it is mysterious and I don't think that other countries have a forest that is effectively a magnet for people who are suicidal."
In a few months, the snows that presently blanket Aokigahara will begin to thaw. The local police will almost certainly – and very discreetly – send teams into the forest to recover any human remains that are revealed. It is very possible that the media will return. If they do, then the number of people wandering off amid the trees carrying packets of pills, bottles of cheap alcohol and a coiled noose could also rise. ■