Myanmar
Get more with myNEWS
A personalised news feed of stories that matter to you
Learn more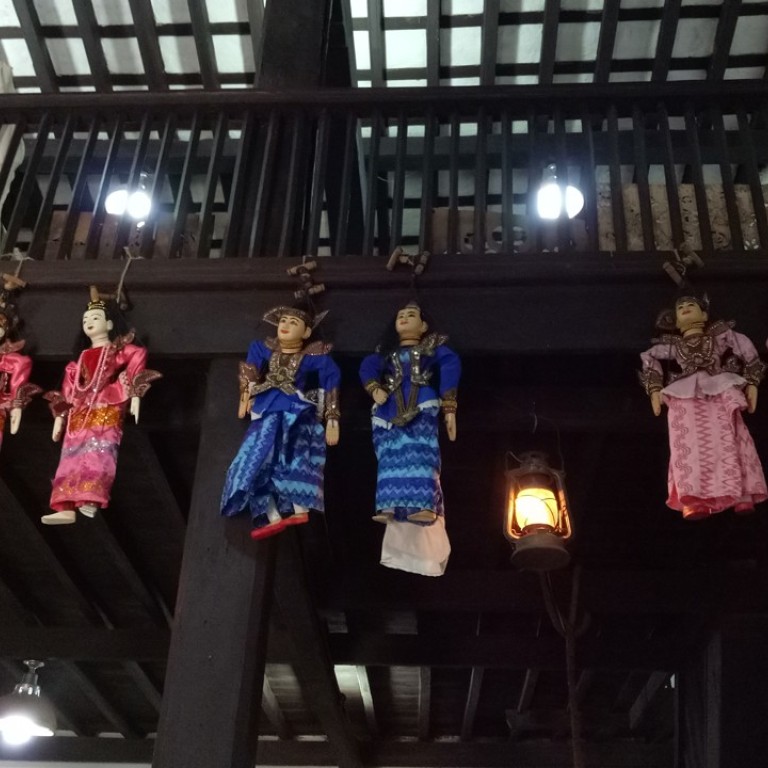 Back to Burma: How a couple is restoring Myanmar's colonial past, brick by brick
Decades of neglect left a historic building in Myanmar at the mercy of Mother Nature, but broken gutters and a dilapidated roof were no match for Win Thida Khine and her husband, who have returned it to its former glory
When Win Thida Khine and her husband first saw Salay House, it was in a similar state of disrepair to the other colonial-era buildings that rather forlornly dot this riverside town of the same name. The paint was either peeling back to the brickwork or stained black where decades of rain had leaked through broken guttering. The windows were tightly shuttered, the roof had holes in it and the garden that ran down to the Irrawaddy had been reclaimed by jungle.
It was exactly what she and her husband, Tun Aung Hlaing, had been looking for. They knew it had immense potential. "I worked as a guide, primarily for German-speaking groups, throughout Myanmar for 19 years and I often came to Salay," Khine told This Week in Asia. "And every time, we would walk around the temples and then the old colonial buildings close to the river.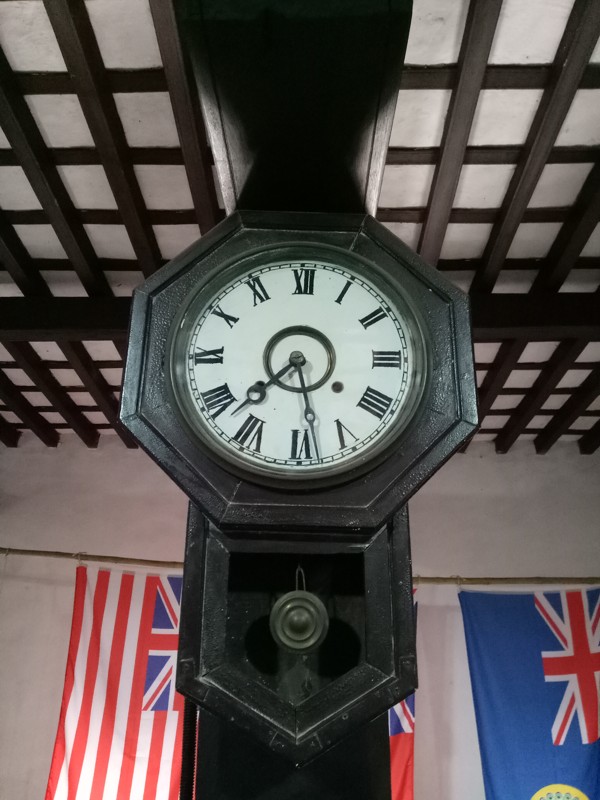 "I have always loved these old buildings and it made me so sad to see them gradually falling into disrepair due simply to neglect," said Khine
"Nobody was caring for them and they were slowly being abandoned," she said. "To buy one and to repair it was my dream, and we finally managed to do that."
In 2015, Khine bought Salay House, which was built in 1906 and served as a warehouse and offices for the British-owned Irrawaddy Royal Trading Company, and set about restoring it to its former glory.
The initial work took six months to complete and involved the ground floor being transformed into a shop selling locally made clothes and handicrafts, works of art in metal, stone and wood, artisanal jewellery, pictures and traditional puppets.
Upstairs has been turned into a museum that takes visitors back to the colonial Burma of 1906. The walls are decorated with historic prints from British newspapers reporting on events in the region, including a depiction from the Illustrated London News of February 1886 of a "Flotilla with Troops Onboard" and another from the same publication the following month titled, "Burman Expedition: Elephant in Action".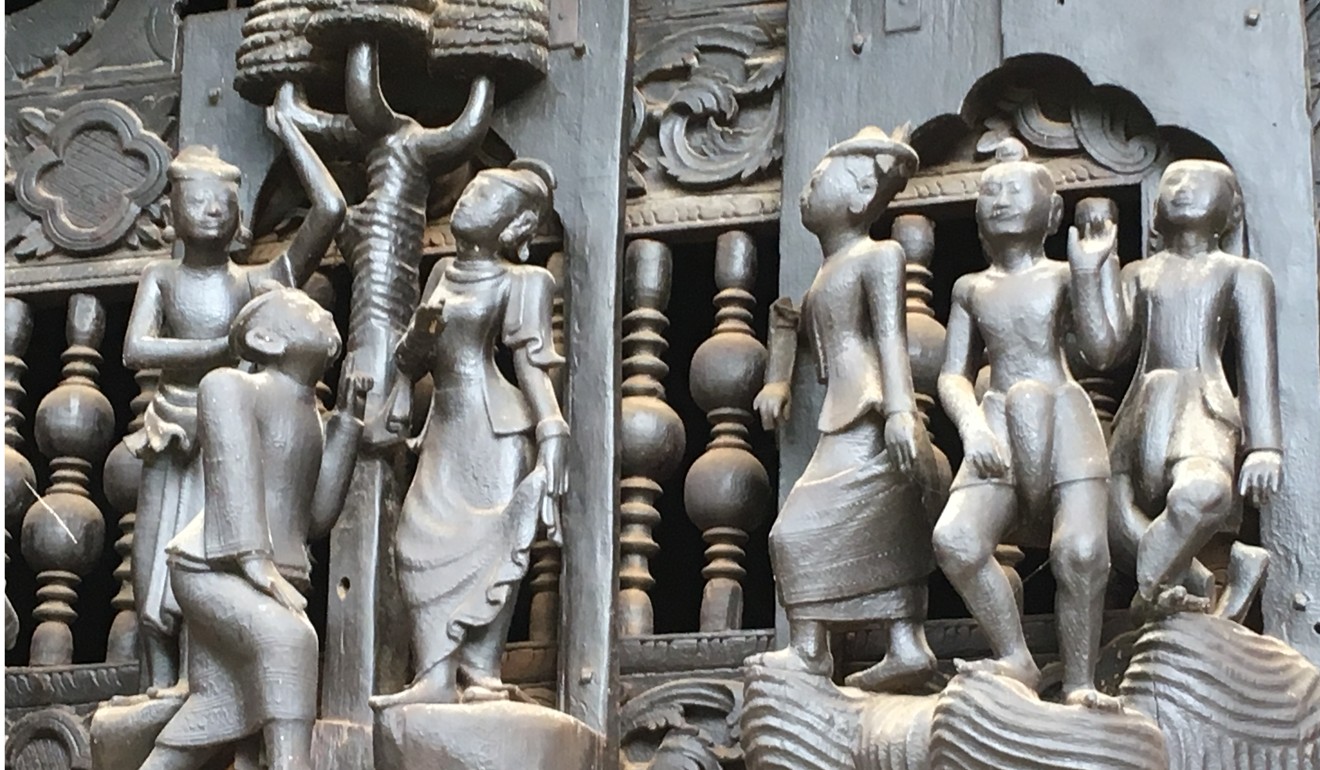 The displays include bank notes and coins from the British occupation, a marine telescope made in London by W. Ottway and Company, silver-plated cutlery bearing hallmarks from Sheffield and Birmingham and a slightly weathered biscuit tin from Peek, Frean and Company in Bermondsey, South London.
To the rear of the building, a terrace has been laid out in natural shade and a new restaurant serves an impressive selection of snacks and meals, including local dishes such as hot-and-sour chicken, fish cooked in ginger, Myanmese-style fried pork and Burmese banana cake.
Unsurprisingly, English-style fish and chips also makes it onto the menu.
The latest addition to the project was completed only in mid-November and saw the opening of a hotel in a new neighbouring building.
"Salay is a bit off the beaten track, even though we are only one hour by road from Bagan Airport and three hours by boat from Bagan city," Khine said.
"But this is a beautiful town and a peaceful area where visitors can see the lives of local people as they have been for generations," she said.
Khine is originally from Shan State in eastern Myanmar while her husband, Tun Aung Hliang, served for many years as a doctor in different parts of the country. He hung up his stethoscope when they took on the Salay House project, although both freely admit to being complete novices at restoration projects.
There is growing concern within Myanmar over the loss of the nation's architectural history and culture, with the Yangon Heritage Trust proposing in 2016 a strategy to protect and preserve the former capital's most important buildings. The organisation warned that old buildings that should be protected are instead being razed to broaden roads and throw up modern structures, while developers are also scenting opportunities but have little concern for the designs of yesteryear.
In its report, the trust said Yangon – and, by extension, the other cities of Myanmar – is at a "tipping point" and that "without action, Yangon may become another of the region's urban disaster zones".
Salay itself emerged as a community in the 12th century as an outpost of Bagan, with pagodas old and new dotted throughout the town. Some are in a sad state of disrepair, their bricks showing through the plasterwork.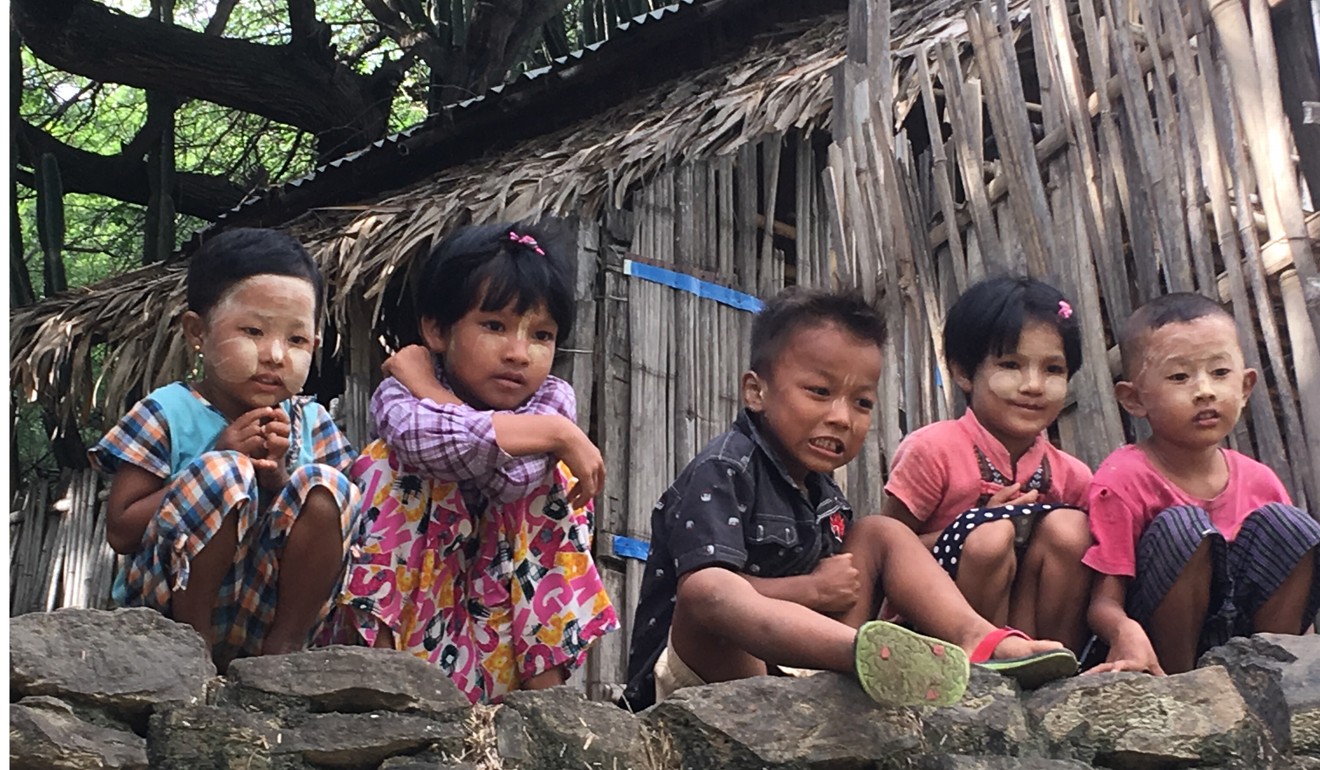 The Yoke Sone Kyaung wooden monastery, however, is in remarkable condition considering work on the structure started in 1882 and it housed monks for a century. Wooden reliefs are still in pristine shape and depict princes and dancers, monks and servants, bullocks and birds, all taken from Buddhist folklore. The monastery is built atop 150 teak pillars and was turned into a museum in 1996. It contains a massive wooden throne as well as statues, pottery and carvings that date back up to 800 years.
Khine hopes that the combination of the town's ancient history and the more modern legacy of British rule might one day make this a thriving riverside town once again.
"If you walk through the old town, there are 55 buildings dating from between 1850 and 1948, and you can see the history in them," she said, pointing to reliefs above doorways and a crown statue flanked by a lion and a tiger atop another government building.
"Very few of these old buildings have been renovated, but I believe that others are turned into hotels or shops or restaurants, then more people will want to come to Salay," she said. ■