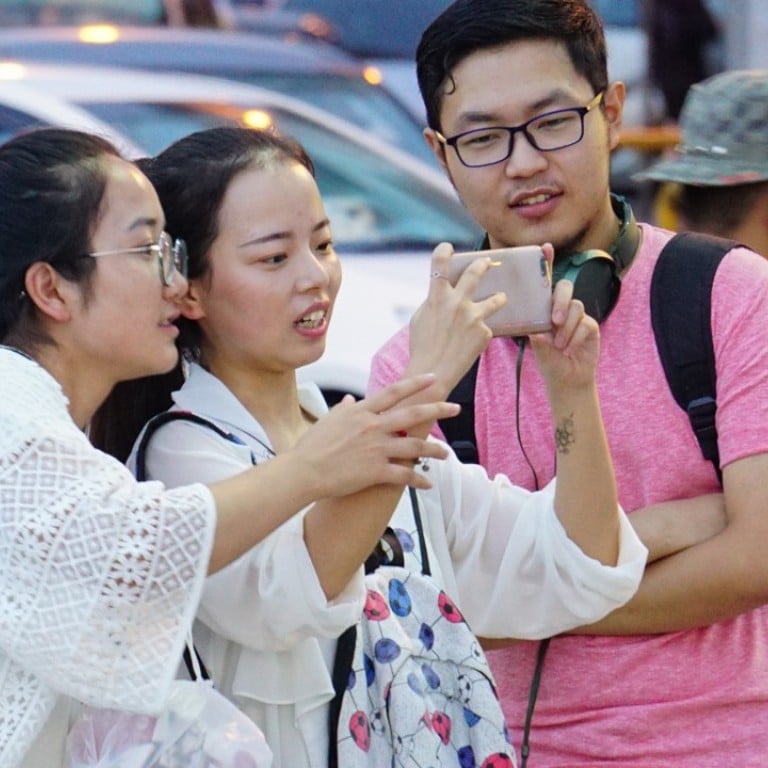 Malaysia lures Chinese tourists to Sabah state with sun, sand and selfies
Once overlooked as a destination for travellers, Sabah now ranks as a top 10 destination for the more than 6 million people who went abroad this festive season
It's just after dinner on February 9, exactly a week before Lunar New Year. Lu Xie, a native of Ningbo, China, is nowhere near preparing for Chunyun, the annual Spring Festival travel rush. 
Instead, she is holidaying 2,700km away from her hometown, off the coast of North Borneo in the east Malaysian port city of Kota Kinabalu.
In the midst of snapping dozens of sunset selfies at Jesselton ferry terminal to send home via WeChat, 26-year-old Lu tells This Week in Asia she wanted to "try something new" by travelling with her two friends instead of heading home ahead of the festive season. 
The trio say they flew in from Shanghai – where they work – and were travelling independently, without the help of tour groups. 
Sabah, the state where Kota Kinabalu is located, was an easy pick, Liu and her friends say, because it was just a five-hour flight away. 
The three friends – dressed to the nines in long floral dresses – decline to have their photograph taken, but hearing of their anecdote alone puts a big grin on the face of Sabah tourism minister Masidi Manjun. 
The east Malaysian state this month was named by the Chinese travel booking site Ctrip as one of the top 10 destinations for the estimated 6.5 million Chinese travellers who ventured abroad this festive season. 
Once a sleepy town, Kota Kinabalu is now the epicentre of Sabah's relentless tide of Chinese tourists – some 431,000 Chinese nationals visited the state last year, making up 35 per cent of all tourists. That figure was 75 per cent higher compared to 2015. 
"We are getting a lot more of the cosmopolitan types like [Liu]," Masidi tells This Week in Asia. "They speak some basic English, they are younger, and they know exactly what they want from the holiday so they just travel on their own without tour groups."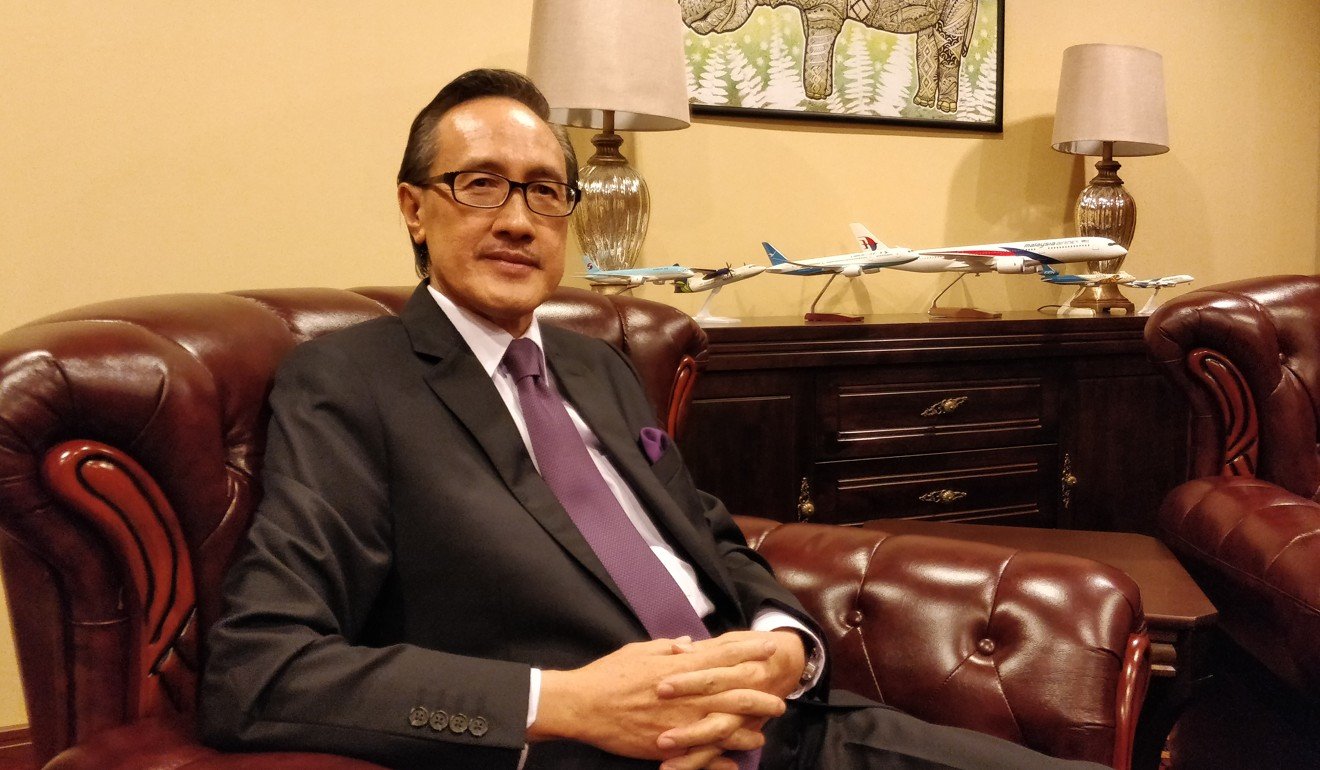 While closer bilateral ties between Prime Minister Najib Razak's administration and Beijing in recent years have boosted tourist arrivals to the entire country – the government says 327,000 visas were issued to mainland Chinese for the 15-day Spring Festival alone – Masidi, who belongs to Najib's ruling coalition, says Sabah was likely to benefit more than other states. 
The local ethnic Chinese community in the state of 3.6 million people is larger than most other places in the country, and many of its tribal majority groups speak some Mandarin. 
Political observers say Sabah, one of two Malaysian states in Borneo, is largely insulated from the rising support for hardline Islam in the rest of the country. 
"I like to say we are unique because we are 'the best Malaysians'. We don't have any problem with racial harmony, and a lot of the non-Chinese here speak Chinese," Masidi says. 
"This gives a lot of confidence to the Chinese tourists because they feel they are at home … we speak the language but we don't have the crowds or traffic jams and we have the cleanest air in Malaysia. 
"Our beautiful scenery and islands make it perfect for their favourite activity: taking selfies." 
Gary Bowerman, a tourism consultant and author of a book on Chinese tourists, says Sabah did not "suddenly arrive on the Chinese radar".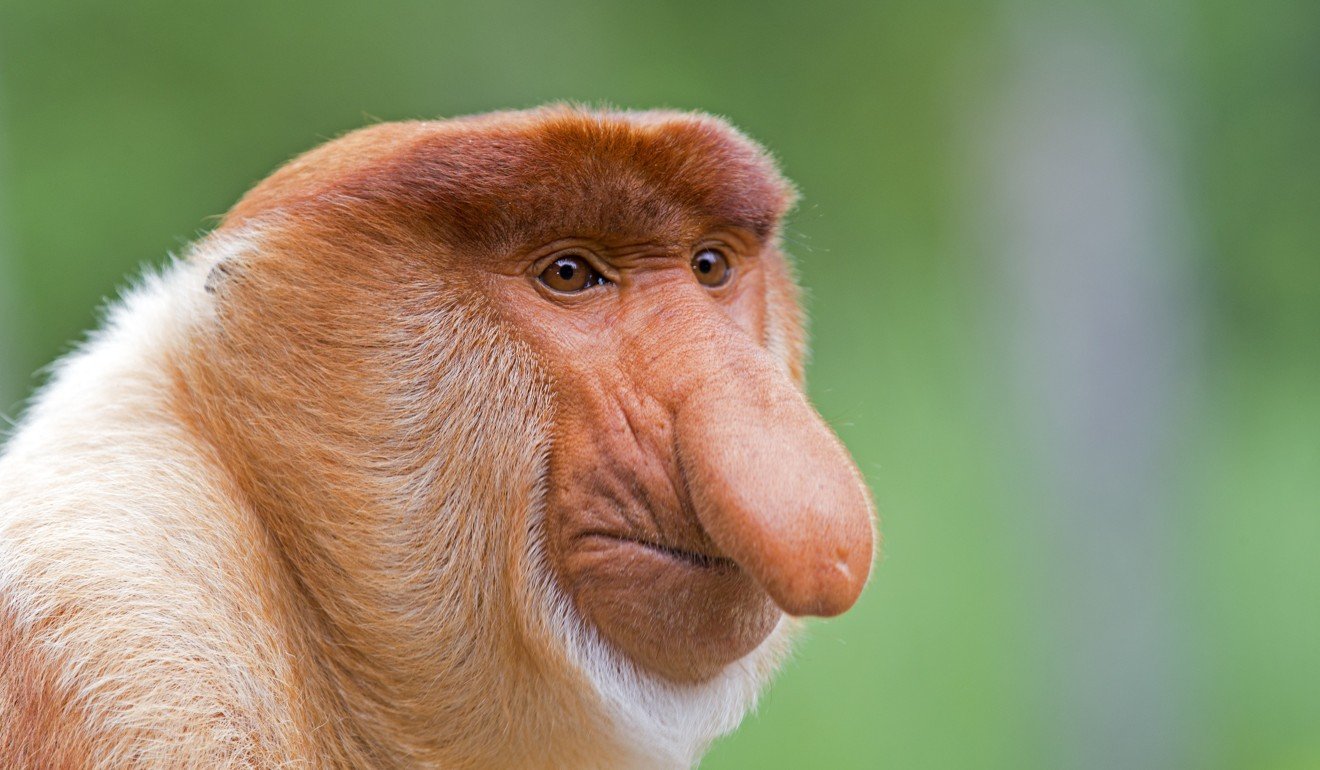 Arrivals to the state has been steadily growing, the Kuala Lumpur-based expert says, citing charter flights by Spring Airlines as far back as 2013. 
Such flights are no longer a rarity – Masidi says thousands of Chinese tourists land in Sabah on flights fully chartered by tour groups during the Spring Festival as well as during the Golden Week holiday in October. 
Bowerman says "the critical factor" driving growth in Chinese tourist arrivals to Sabah was air connectivity. Out of 186 international flights into Sabah each week, 86 are from China. 
"Greater choice and frequency of flights is encouraging different type of travellers to visit – from package tourists to young adventurers, groups of friends to extended families and luxury travellers to business visitors adding leisure time to their trips," Bowerman says. 
Few Chinese tourists however go diving – the number one reason Western travellers visit Sabah. The Tunku Abdul Rahman Marine Park just off Kota Kinabalu, Sipadan Island to Sabah's north as well as Layang-Layang to its west are home to some of the world's top-ranked dive sites. 
Several Chinese tourists who spoke to This Week in Asia at the Jesselton ferry terminal say they were going to the islands off Kota Kinabalu to relax on the beach, and had no plans to snorkel or dive. 
Female Chinese tourists "are selfie queens," boatman Ahmad Jais says in Malay and English. "They will go into the water just a little a bit to get a nice shot but they are wearing a full-length dress." 
Sabah's tourism board, citing surveys, says "viewing natural scenery", "relaxing by the beach" and "shopping" were the top three activities of Chinese tourists last year. Wildlife viewing in the lush Bornean rainforests – another favourite of non-Chinese travellers – was 11th on the list.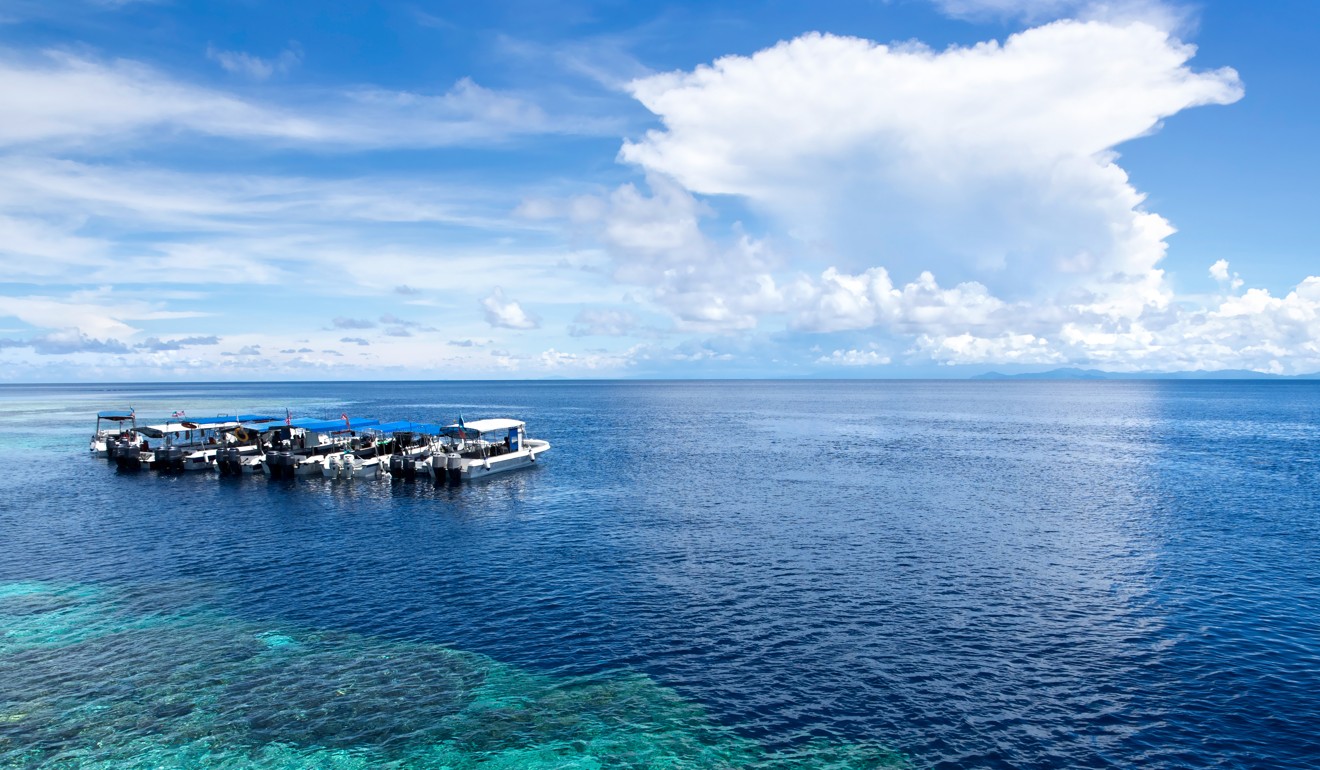 Masidi says Kota Kinabalu's sleepy retail sector had found new wings thanks to the Chinese tourists. 
The city's main drag, Gaya Street and Pantai Street, are littered with tiny stalls peddling souvenirs as well as durian-flavoured sweets, biscuits and cakes. 
Chinese tourists "are durian crazy … if they see signs about durian they will definitely at least enter the shop," one shopkeeper says. 
Boom time aside, is Sabah insulated from the occasional antics of Chinese tourists? Not quite, says Thomas More Willie, the chairman of the Sabah chapter of the Malaysia Association of Hotels. 
"Of course like in other places in the world, we have some Chinese tourists misbehaving … but they are learning, and so are we in how best to accommodate their different culture," says Willie, who is also the general manager of Kota Kinabalu's Klagan Hotel. 
The Chinese government in 2015 set up a "tourism blacklist" as part of efforts to name and shame misbehaving travellers. 
That move came after a series of highly publicised episodes that included Chinese tourists carving inscriptions on an ancient Egyptian monument and hoarding prawns at a buffet in Thailand. 
The odd misbehaving Chinese tourist is the least of concerns for Masidi.  Instead his focus is to convince private investors – and Najib's federal government – to pump more money into the state to capitalise on the Chinese tourism boom.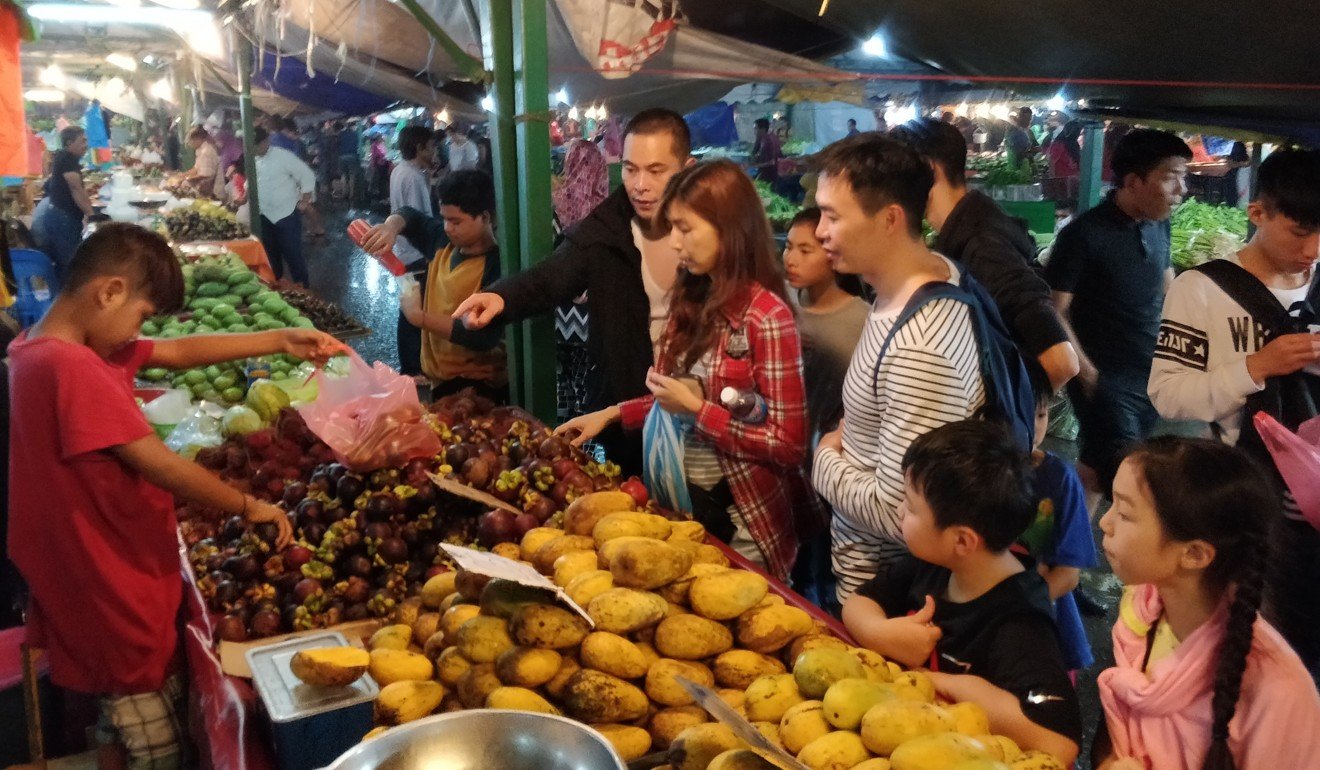 One of his main priorities is airport capacity. 
The current single-terminal facility handled some 7.9 million passengers last year, just 1.1 million short of its capacity. "This is something that we must tackle urgently or we will miss out on opportunities to build on our current success with the Chinese," Masidi says. 
Bowerman, the tourism industry expert, warns there could be downsides to relying too much on Chinese outbound demand, citing the "hugely damaging economic effect" on South Korea's tourism industry after mainland tourists stayed away following a political spat between Seoul and Beijing in 2016. 
"The overlap of politics, economics and tourism must be considered by all destinations because China has integrated outbound tourism into its foreign policymaking and trade negotiations." 
For now however, Sabah, once the runt of Malaysia's tourism sector, will busk in its new-found glory as a top selfie paradise for Chinese tourists.  ■