The recent involvement of a former high-profile Japanese official in a fatal roadway accident has underscored the increasing need to screen elderly drivers who no longer have the cognitive functions to be responsible behind the wheel.
The former head of Tokyo's elite special investigative team, 78-year-old Tatsuhiro Ishikawa, was questioned on Sunday morning after the car he had been driving went through a roadside barrier and hit a pedestrian before finally coming to a halt inside a shop. The pedestrian, Takayuki Horiuchi, 37, later died of his injuries.
The accident made headlines in Japan not just because of the driver's high-profile career – Ishikawa oversaw corruption and bribery investigations for the Tokyo District Public Prosecutors Office for two years from 1989 – but also because it has demonstrated that even people with the sharpest minds are susceptible to catastrophic errors of judgment as they get older.
Japan's road authorities have long recognised that the nation's ticking demographic time bomb will inevitably have an impact on the transport sector, and the government has introduced revisions to the Road Traffic Law, which went into effect in March last year. Under the new requirements, anyone 75 or older must obtain a certificate of competence to drive when they renew their driving licence every three years.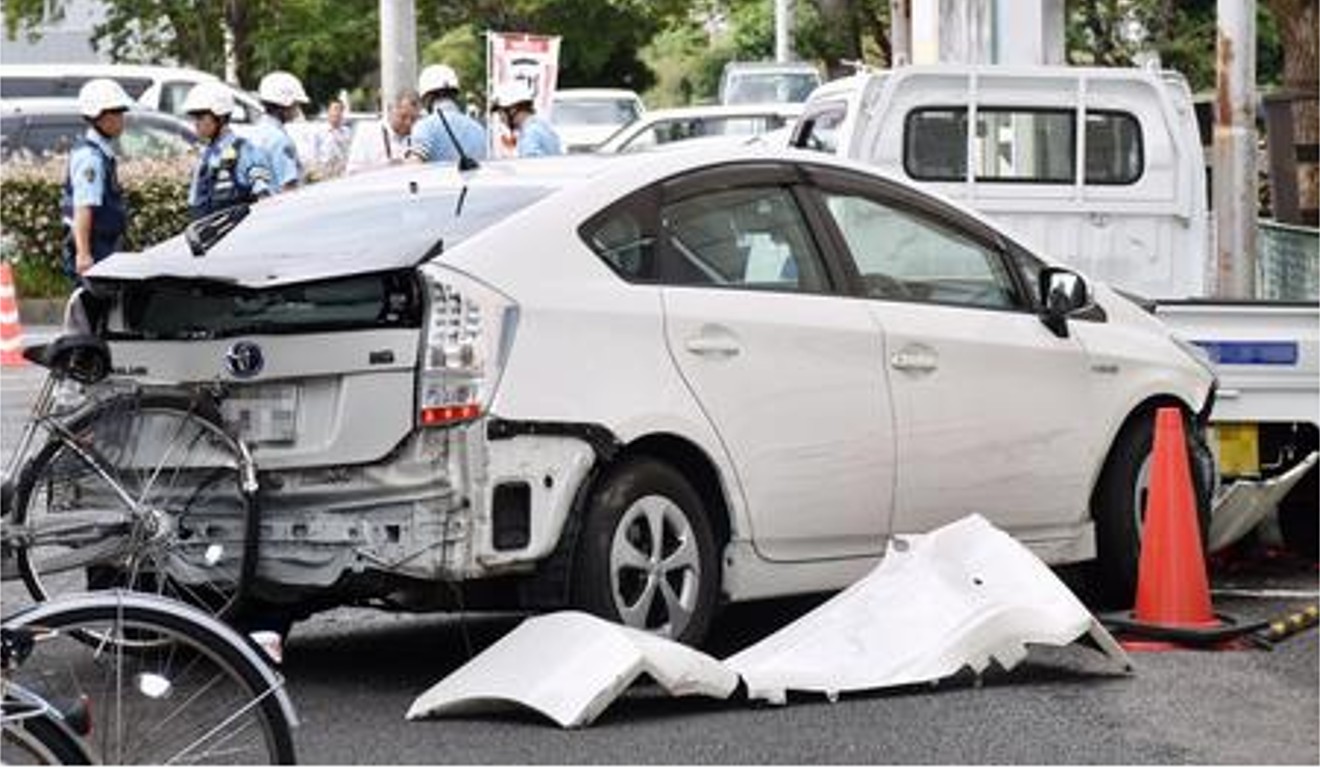 Ishikawa's accident came just three days after the National Police Agency released a report on vehicle accidents during 2017 that showed older drivers are far more likely to be involved in a fatality on the nation's roads than younger drivers.
There were 418 road fatalities involving at least one driver over the age of 75 last year – 7.7 road deaths per 100,000 drivers – more than double the number of road deaths caused by drivers below the age of 75.
Drivers 75 or older accounted for nearly 13 per cent of all road accidents during the year; 168 of the 418 fatal accidents, or 40.1 per cent, were single-vehicle incidents, such as a car being driven into a utility pole. In contrast, only 22.9 per cent of roadway accidents among all other age groups were single-vehicle incidents.
Accident investigators have reported that slightly more than 31 per cent of accidents caused by elderly drivers were caused by steering errors, while 6.2 per cent were the result of the driver mistaking the accelerator pedal for the brake. Among younger drivers, the figure was a mere 0.8 per cent, they said.
"I would suggest that there has always been a problem with older drivers in Japan – there is almost certainly the same problem among older people in other countries around the world – but we are only now really seeing it because Japan has such a rapidly ageing population. People are living longer and many of them still have their driving licences," said Jun Okumura, a political analyst at the Meiji Institute for Global Affairs.
The biggest problem, Okumura said, is older drivers' refusal to accept that their reflexes are not as sharp as they used to be coupled with the "sense of freedom" that comes with a driving licence.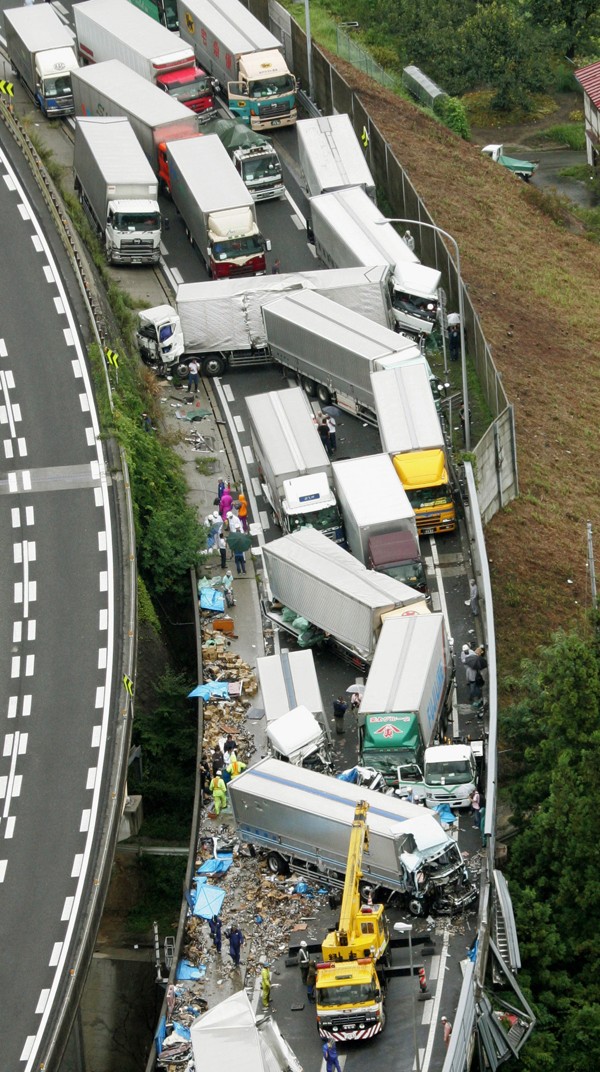 "People in their 80s now were among the first generation of Japanese people with easy access to cars, but clearly they are growing older, their response times are slower and they may well have problems with their vision or mental sharpness.
"But it is very difficult to take a driving licence away from someone who has been driving for 40 years or more," he told This Week In Asia.
That difficulty is even more pronounced in the countryside, he added, where public transport is limited and people rely more on their own cars to get around.
"The cities and suburban areas are usually well connected by bus or train and a lot of older people get either free or nearly free transport, but it is very different in the countryside, which has already been suffering from a loss of younger people for decades and now the elderly make up most communities," Okumura said.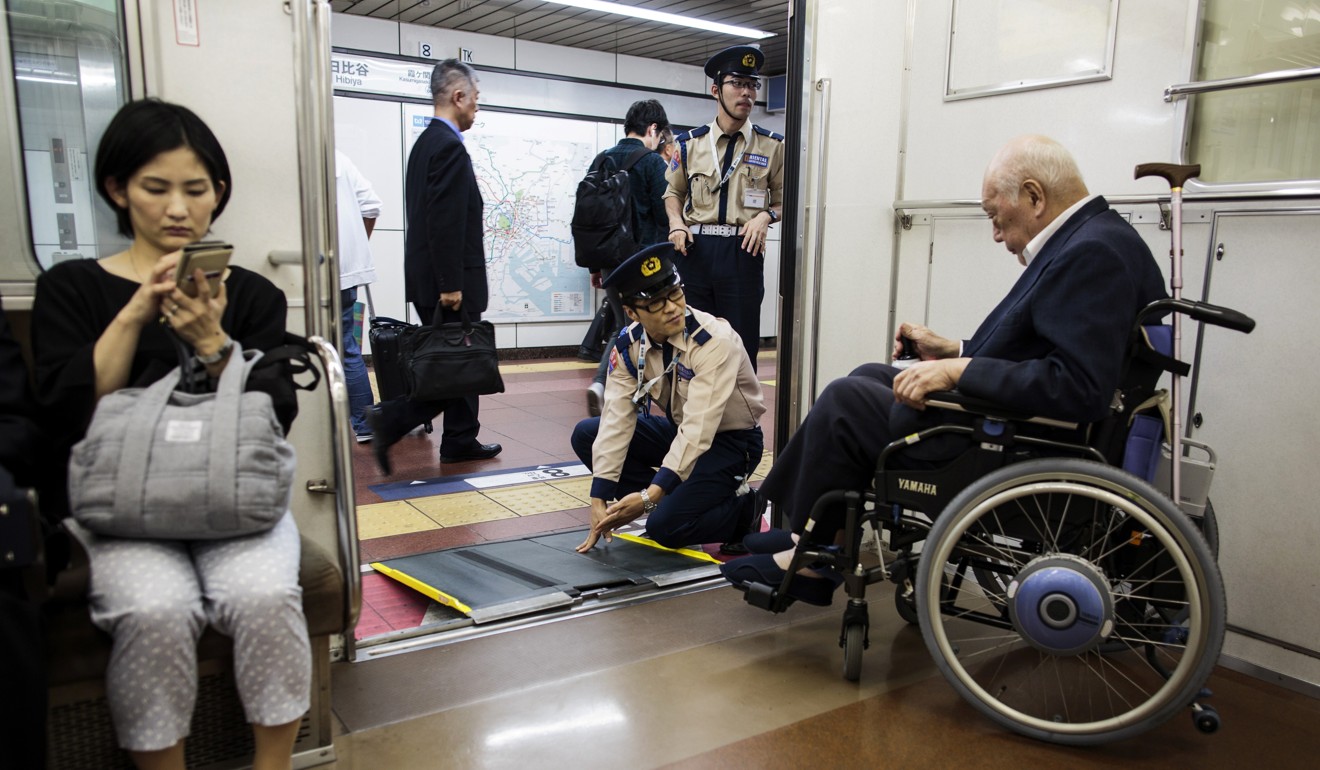 The tests are designed to identify drivers whose memory or judgment are impaired. Any older driver involved in an accident is also required to take the test. Anyone who fails has their licence immediately revoked.
The need for more stringent application of the rules is increasingly clear, many Japanese believe. In late January, a 9-year-old girl was killed and four of her classmates were seriously injured when a 70-year-old woman caused a multi-vehicle accident in Okayama Prefecture, southern Japan. Police say Tomoko Shigemori collided with an oncoming car before hitting a small truck that overturned on the pavement, hitting the children.
The National Police Agency has determined that in the nine months since the new rules were introduced, nearly half of the drivers involved in fatal traffic accidents were "possibly suffering from dementia" or were experiencing reduced cognitive functions.
There are an estimated 17 million Japanese aged 65 or older with a driver's licence, and the new laws have been accompanied by a police campaign aimed at elderly drivers and their families urging them to voluntarily give up their licence if they do not feel sufficiently confident behind the wheel. ■