Art
Get more with myNEWS
A personalised news feed of stories that matter to you
Learn more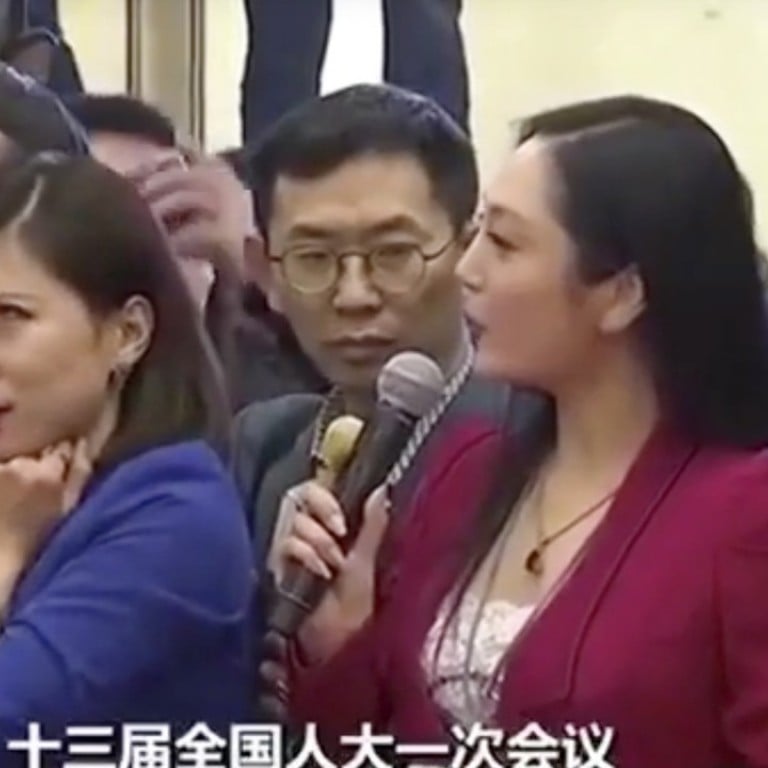 The real reason a journalist's eye-roll captivated China
She might not have known it, but the Chinese news reporter who became the toast of the internet by rolling her eyes at a rival was channelling hundreds, if not thousands, of years of drama and performance
The ever-reliable eye-roll: a go-to sign for moments of exasperation, sarcasm or general "fed-upness". And while millions of them are rolled out every day, a deeper understanding of the facial expression's colourful lineage across Asia is far from commonplace. The eye-roll, along with its slightly more uninhibited cousin, the eye-pop, makes headlines regularly. Indeed, "eyes rolled" or "eye-popping" are clichés in the realm of political journalism. But in the physical world, a well-rehearsed eye-roll is a sight to behold.
Just last week, for example, a
Chinese news reporter unleashed an epic eye-roll on another journalist
during a staged interview at Beijing's Great Hall of the People. China Business News journalist Liang Xiangyi's dramatic, sweeping expression of exasperation at a tedious, toadying question to a government minister was replayed endlessly on social media as it went viral across the world. Beijing itself was moved to action, swiftly revoking the rogue eye-roller's accreditation.
WATCH: Chinese reporter's epic eye-roll
So why all the hubbub over a moving eyeball?
To some extent, we are natural born eye-rollers – the action is a simple way of looking at things we are interested in, or looking away when we are not. But there are deeper meanings to the physical action that are taught, learned and perfected later in life.
Eye-rolls have had these deeper meanings since at least the 16th century, though in those days they meant something quite different. William Shakespeare used the expression in his 1594 poem The Rape of Lucrece to create a moment of heady passion and lust. Much later in Maurice Sendak's 1963 Where the Wild Things Are, the relishing beasts "roll their terrible eyes" at the prospect of devouring young Max.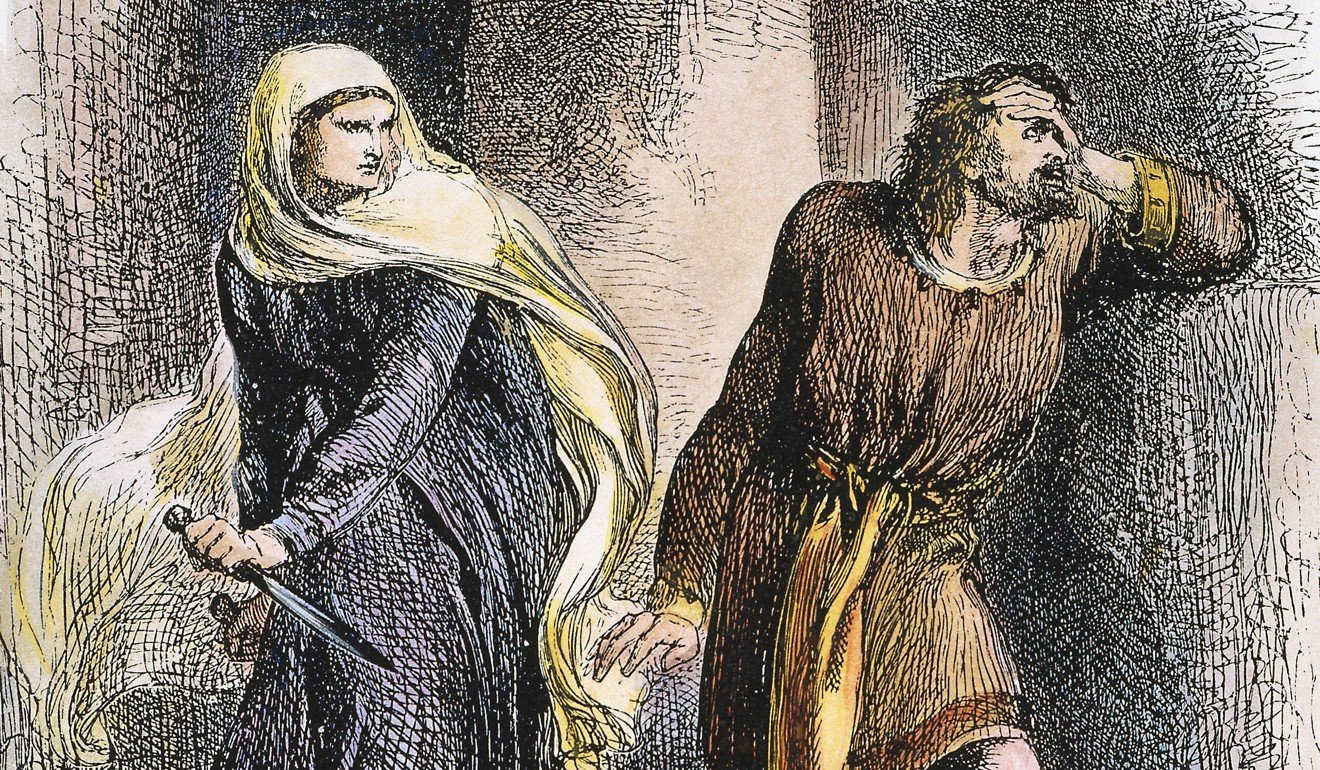 The eye-roll's meaning has changed over time, but what has stayed much the same is its dramatic impact. And when it comes to perfecting the art of eye movement to convey drama, few compare to Asia's oldest societies. "The eyes are seen to have a powerful ability to express emotion. In many forms such as Chinese opera, Balinese dance, and various forms of Indian dance, eye movements are important component parts of the overall movements, and should be seen in an overall understanding of the forms," says Rachel Cooper, director of global performing arts at the Asia Society in New York.
Dating well beyond the years of Sendak's children's book or Shakespeare's poem is the intricate world of Indian classical arts. According to Jukka O. Miettinen, from the Theatre Academy of the University of the Arts Helsinki, the ancient Hindu Sanskrit text Natya Shastra, on performance art, dictates 108 karanas or basic dance units, four ways of standing, 32 movements of the feet and hips, nine neck movements, seven eyebrow wiggles, 36 gazes, and dozens of symbolic hand gestures.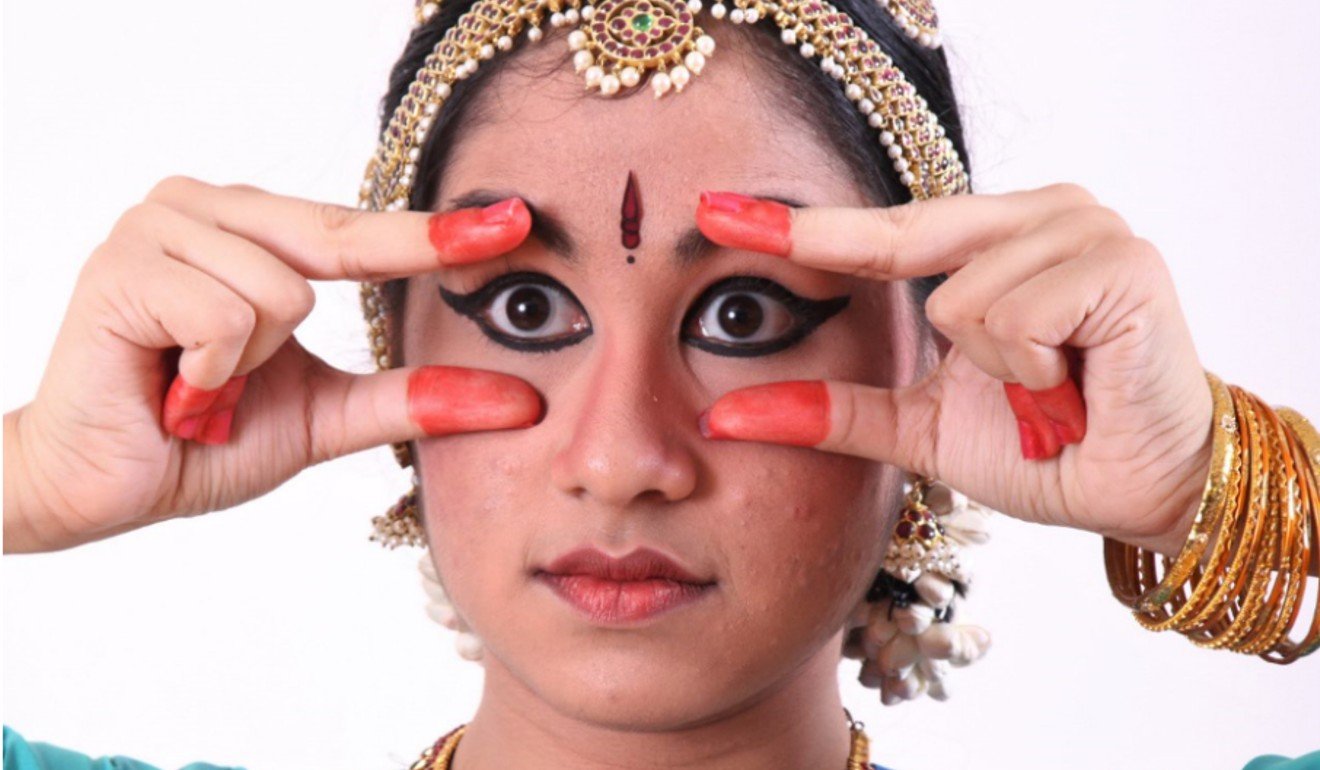 "The dancer-actor's whole body, from the soles of his or her feet to the eyelids and fingertips, are trained to be a versatile means of expression through years of work to be able to express the
rasa
[mood]," Miettinen wrote in
Asian Traditional Theatre and Dance
. "It can even be developed to the level where the actor can express joy with one half of his face and sorrow with the other."
Performers would train daily in eye movements such as the Alokita, in which performers roll their eyeballs in a circular pattern, or the Saachi, in which they force their irises to opposite corners.
Similar moves in Sri Lanka, influenced by South Indian dances, take things a little further. In the island nation's Kandyan dances, performers would roll their eyes so far back only the whites could be seen. According to Miettinen, this gave an impression of ecstasy or of being in a trance.
These Hindu dances largely told the dramatic stories of myth and legend and as the culture spread from the Indian subcontinent across Asia, so too did many of the same movements.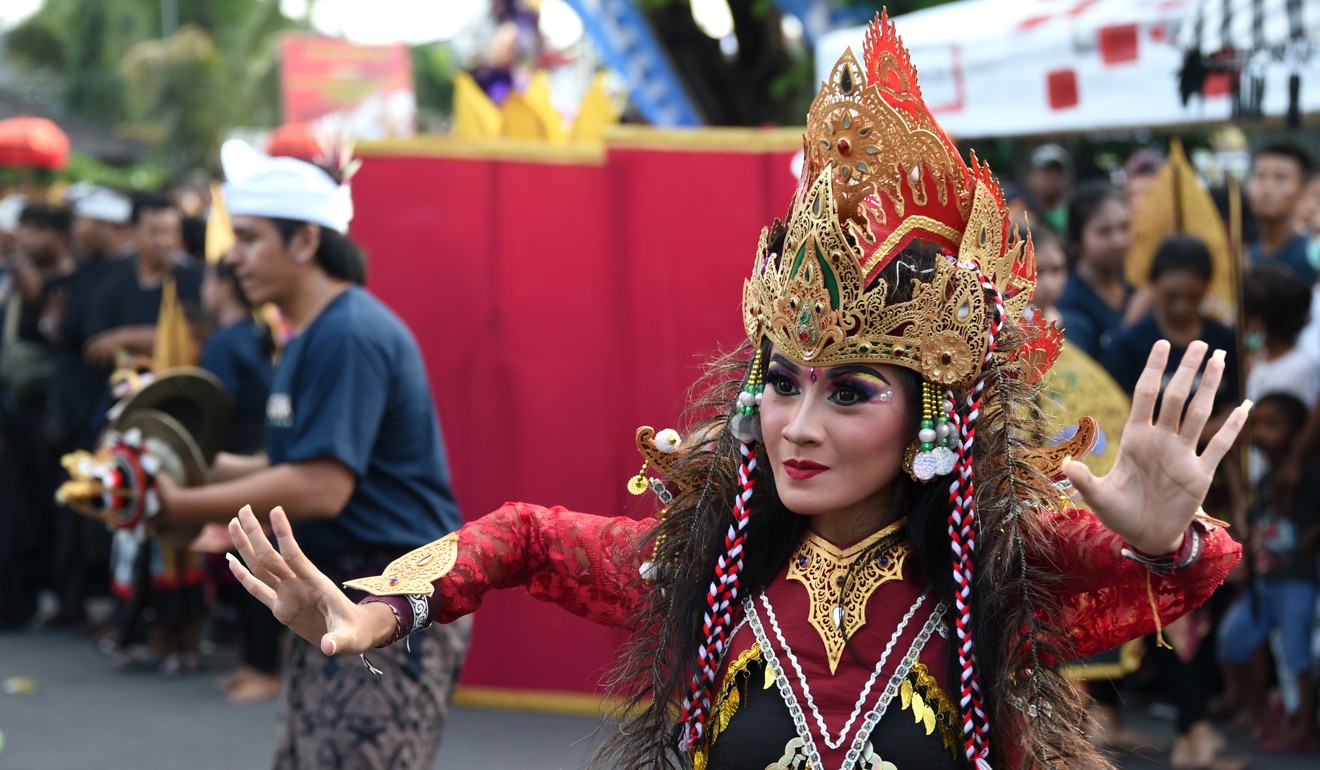 Bali, Indonesia, is home not only to the largest concentration of Hindus outside India, but to one of the most recognisable eye-rolling and eye-popping cultures in the world.
The Kebyar dance, one of the most embellished and spectacular in the culture's repertoire, is a dizzying display of eye rolls, jolts, pops and pauses. Meanwhile, the baris gede, or warrior dance, is a fearsome performance that conveys the fighters' moods in battle, from courage to fear and from doubt to determination.
But it was not only across South and Southeast Asia that the eye roll was perfected. China has some moves of its own.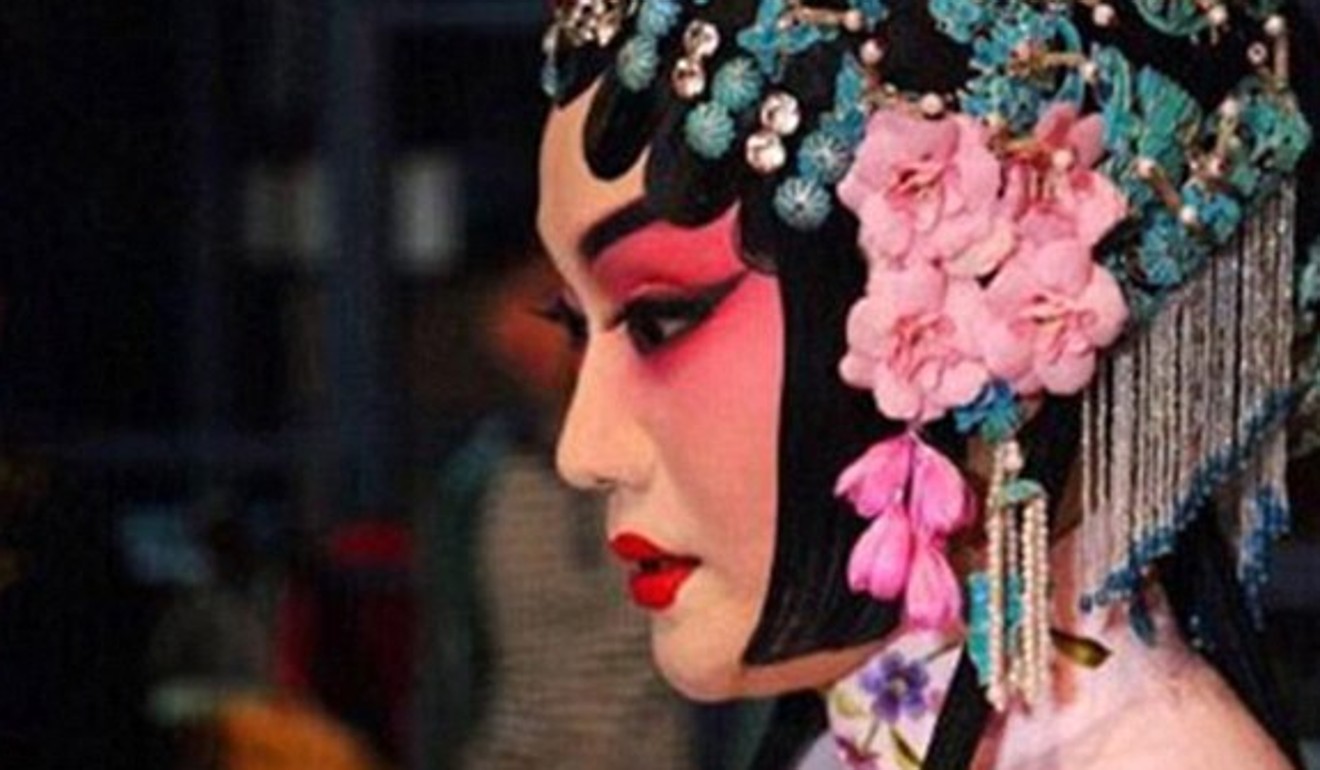 Eye movement is a basic skill for any budding Chinese opera performer and a critical element in character identification on stage, says Shengyu Fan, senior lecturer at the ANU College of Asia and the Pacific's school of culture, history and language.
"All the Peking Opera singers need to receive training in hand, eye, body movement, and steps [how to walk on stage]," he says.
"Normally they need years of training before they can perform in public.
"One typical example is that Mei Lanfang [one of the most famous Peking opera artists] trained his eye-rolling by raising a group of doves and following their movement in the sky to be agile and vivid in depicting the roles.
"I don't think anyone can perform without proper training in eye movement, so I'm sure even today they still need to go through the process – maybe not by watching doves, of course," he says.
Learning, understanding and using the aesthetic power of the eyes as a potent expressive form is a fulfilling element of Asian dance and culture, Cooper says. And contemporary choreographers in the region are still turning to these classical methods to get the mood across to audiences.
So while the journalist at last week's press briefing may have thought her eye-roll was little more than a momentary flutter, she was in fact channelling hundreds, if not thousands, of years of drama and performance in Asia.
It seems we, the audience, are still captivated. ■