If there is one lesson we have all learned this week, it is not to mess with Southeast Asia's authentic cuisine, especially if you are a celebrity MasterChef judge thousands of miles away in Britain.
The reality cooking show sparked a social media storm when Malaysian-born contestant Zaleha Kadir Olpin served spicy chicken rendang alongside her nasi lemak, a traditional dish from her home country, in the quarter-final.
"The skin isn't crispy. It can't be eaten but all the sauce is on the skin I can't eat," MasterChef UK judge Gregg Wallace complained during the recent episode, as both he and fellow judge John Torode turned down the chicken accompaniment.
Olpin was later eliminated from the competition because of the offending non-crispy chicken.
Stewing over the comments, foodies, prime ministers and everyday Malaysians, Singaporeans, Indonesians and Bruneians vented their fury on social media. Because, let's face it, "crispy" is not often associated with a rendang – a rich dry curry that requires meat (poultry or beef) to be slow-cooked in Asian spices and coconut milk.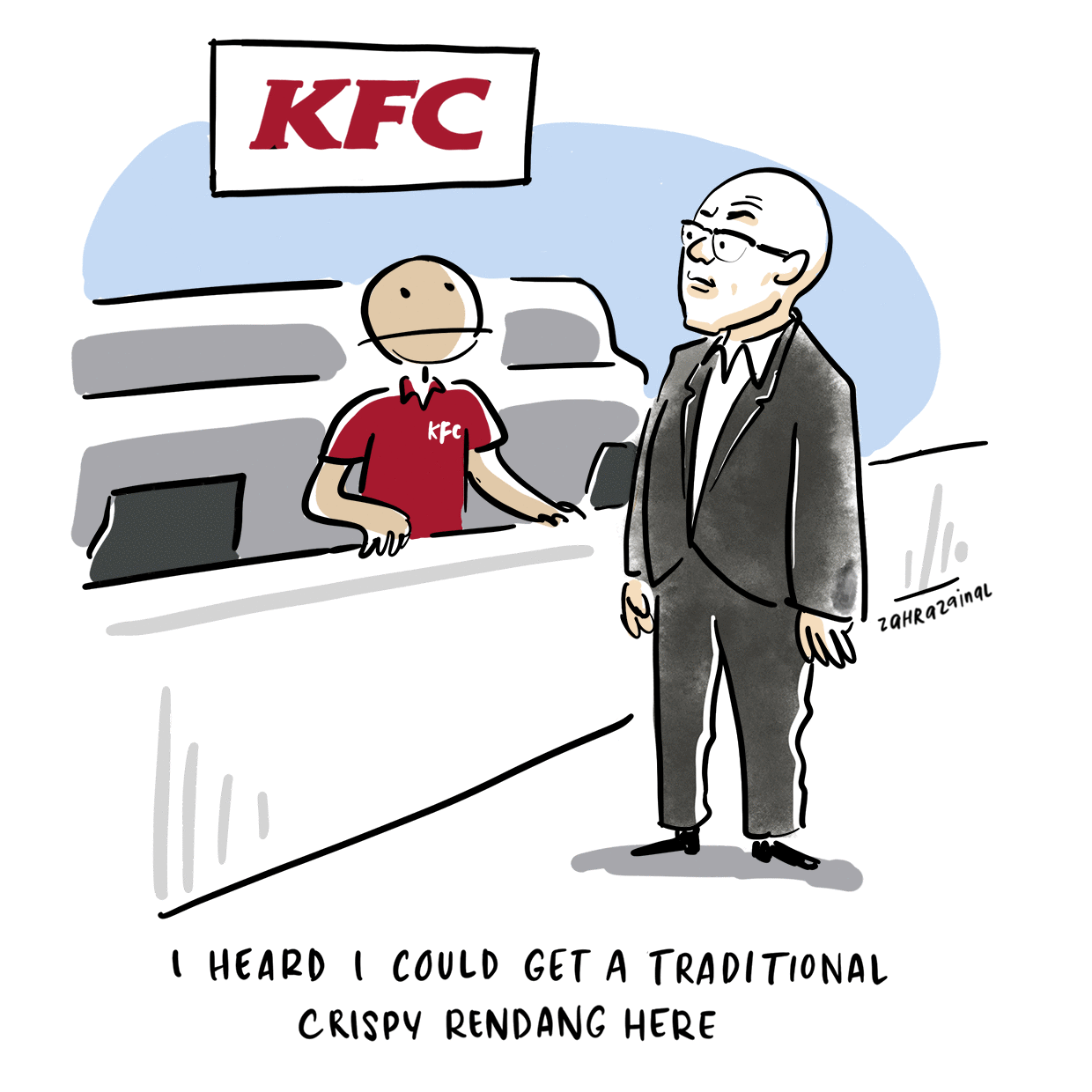 "Does anyone eat chicken rendang 'crispy'?" said Malaysian leader Najib Razak on Twitter. "Maybe you are confusing rendang chicken with KFC," said his political rival Mahathir Mohamad, adding a contemplative emoji to his tweet.
KF Seetoh, Asian food expert and founder of website Makansutra, said, "Saying chicken rendang should be crispy is like saying that hamburgers should be boiled".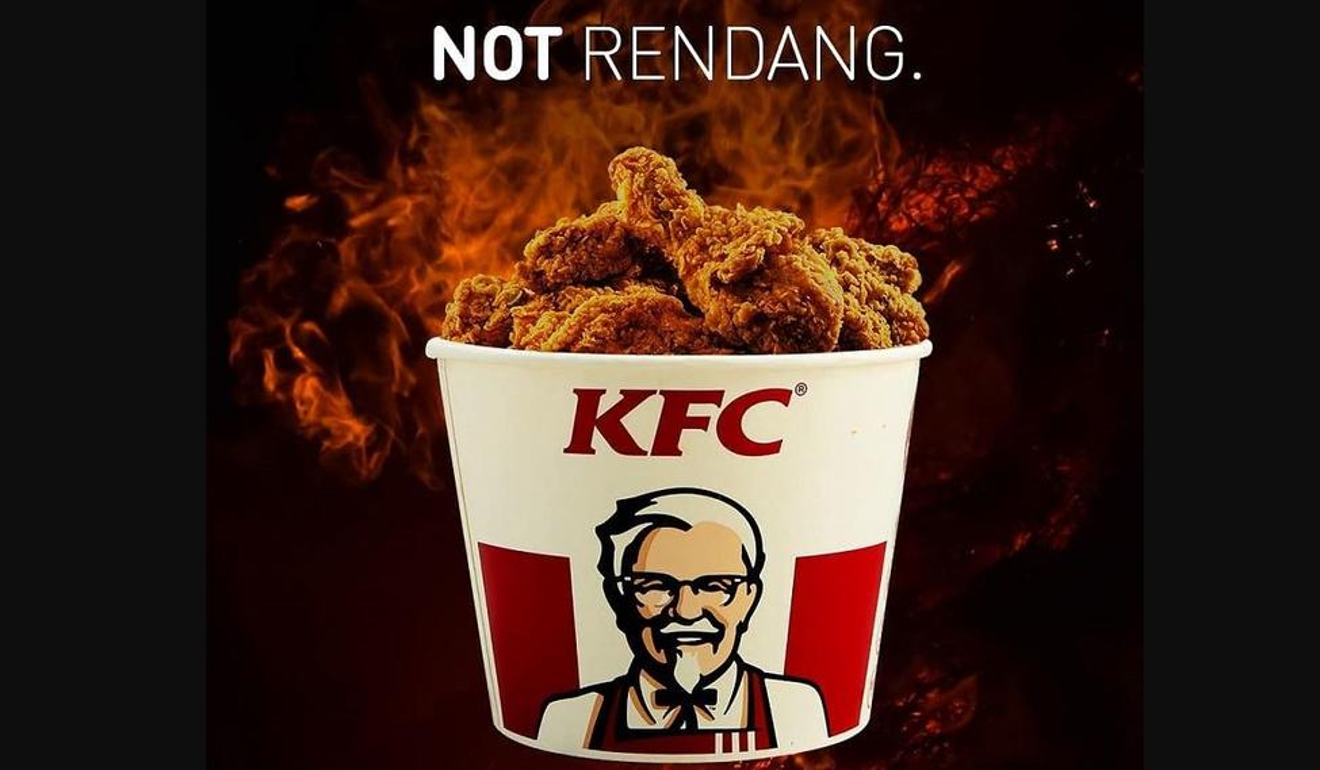 And a few well-known brands couldn't help but jump on the bandwagon for a sales pitch.
"The only thing that should be crispy is our fried chicken," fast-food chain KFC Malaysia posted on Instagram.
"If the crispy conversations have got you craving for some nasi lemak, served with REAL chicken rendang, sambal, boiled egg, ikan bilis and peanuts, just come on board. Guaranteed NON-CRISPY," Malaysia Airlines wrote on Facebook. But one of the more hyped up criticisms came from Malaysia's foreign minister, who said the judge's comments smacked of neo-colonial attitudes. "It's amusing when foreigners try to teach Malaysians on their own traditional dish. It prompts us to ask whether this is a form of 'whitesplaining' on social media," Anifah Aman said on Facebook.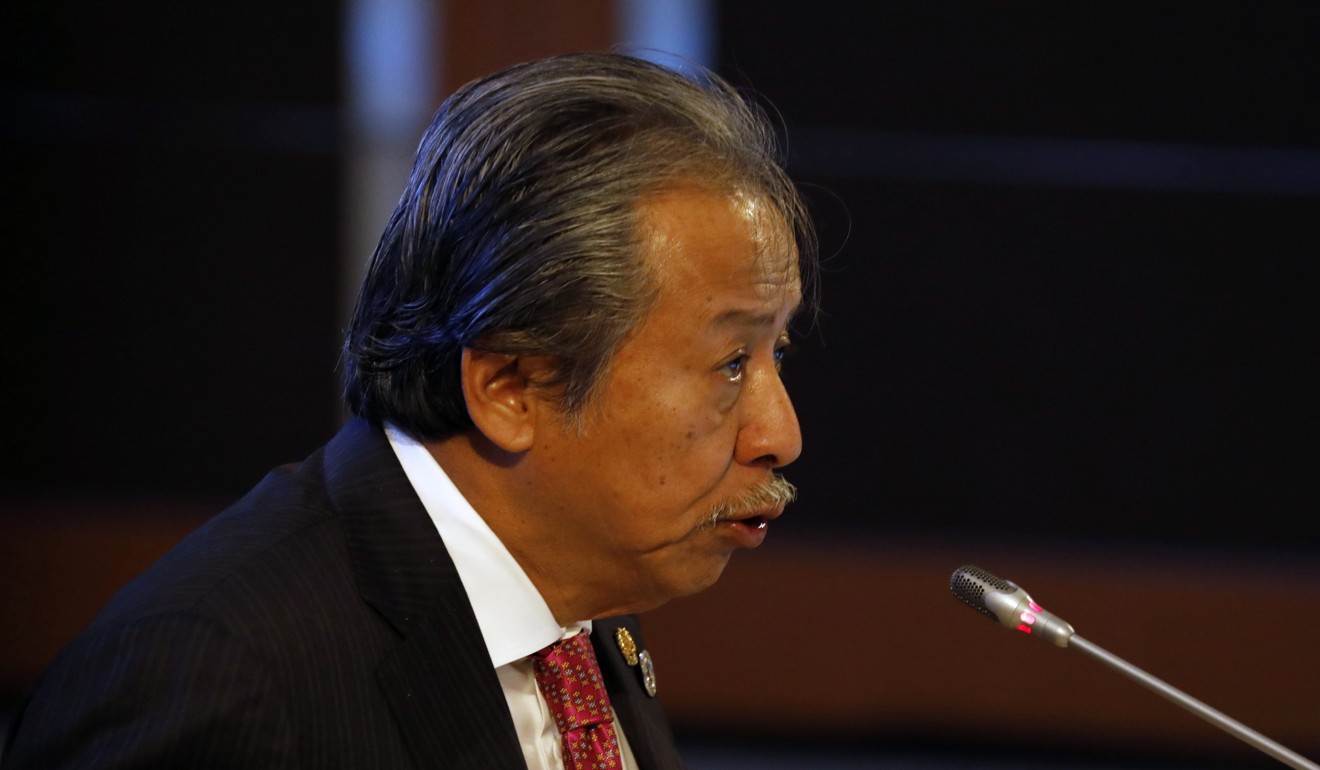 The outrage spread quickly and soon #rendanggate and #crispyrendang were trending as Torode and Wallace tried to couch their comments as accidental.
"What I meant was it wasn't cooked. It simply wasn't cooked. It was white and flabby," Wallace told Good Morning Britain.
But Torode again stoked the coals of the social media hotplate, suggesting on Twitter that chicken rendang was exclusively Indonesian. He later deleted the tweet, which ended with the Indian greeting "namaste".
Indonesians and Malaysians both lay their own historical claim to the rendang. But according to an article in the Journal for Ethnic Foods titled "Rendang: The treasure of Minangkabau", the dish originated from West Sumatra and by association, India.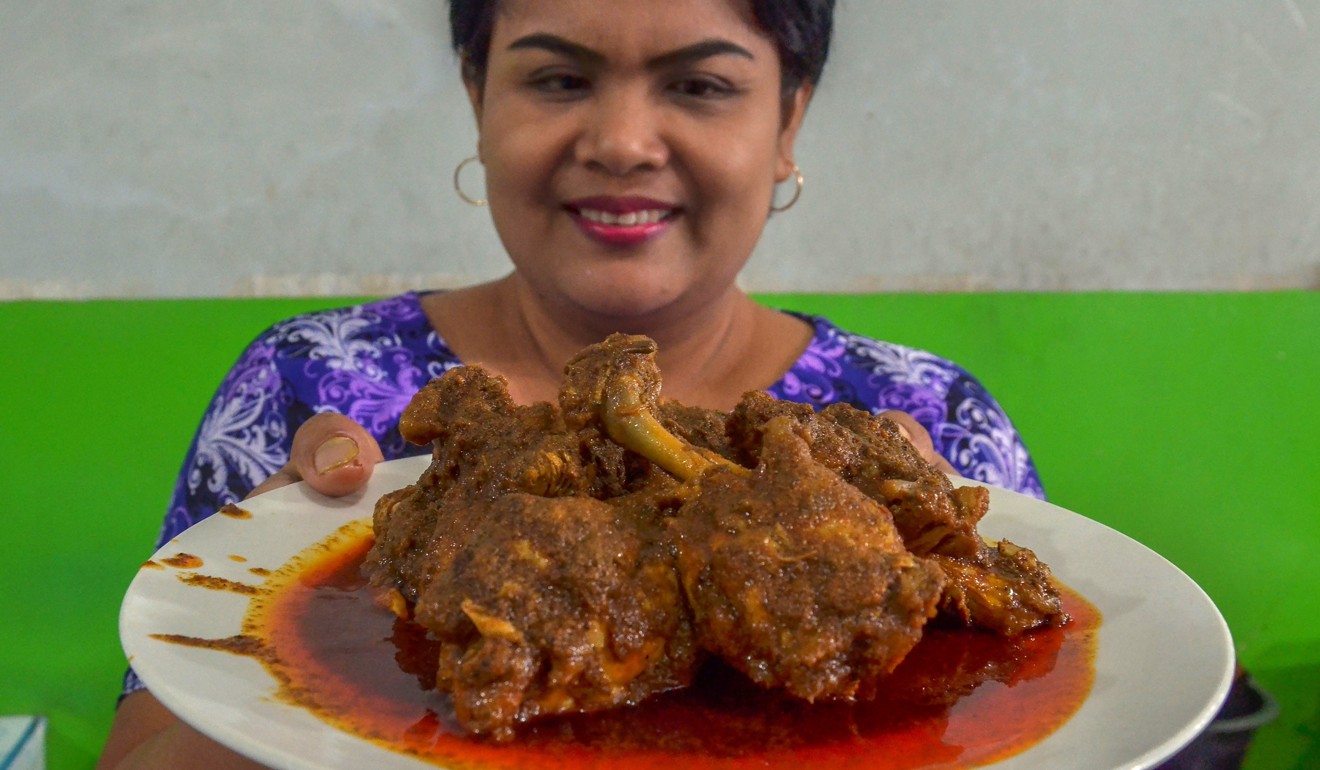 It says from the second millennium, contact and trade between India and West Sumatra gradually saw the fusing of the Minangkabaus' dried meat cooking technique, which has a longer shelf life, with curries from the subcontinent.
As well as chicken and beef, rendang was made with seashell, eel, duck, scallops, egg and black glutinous rice. And as the Minangkabau travelled to Malaysian regions, so too did their long-lasting dish.
So with multiple versions already in the rendang's repertoire and a lineage stemming from the Indian curry – a clear example of food appropriation during British imperialism – one should not be too quick to dismiss exceptions to tradition, especially on a programme that can see cooks use Thai flavours as inspiration for a French dessert.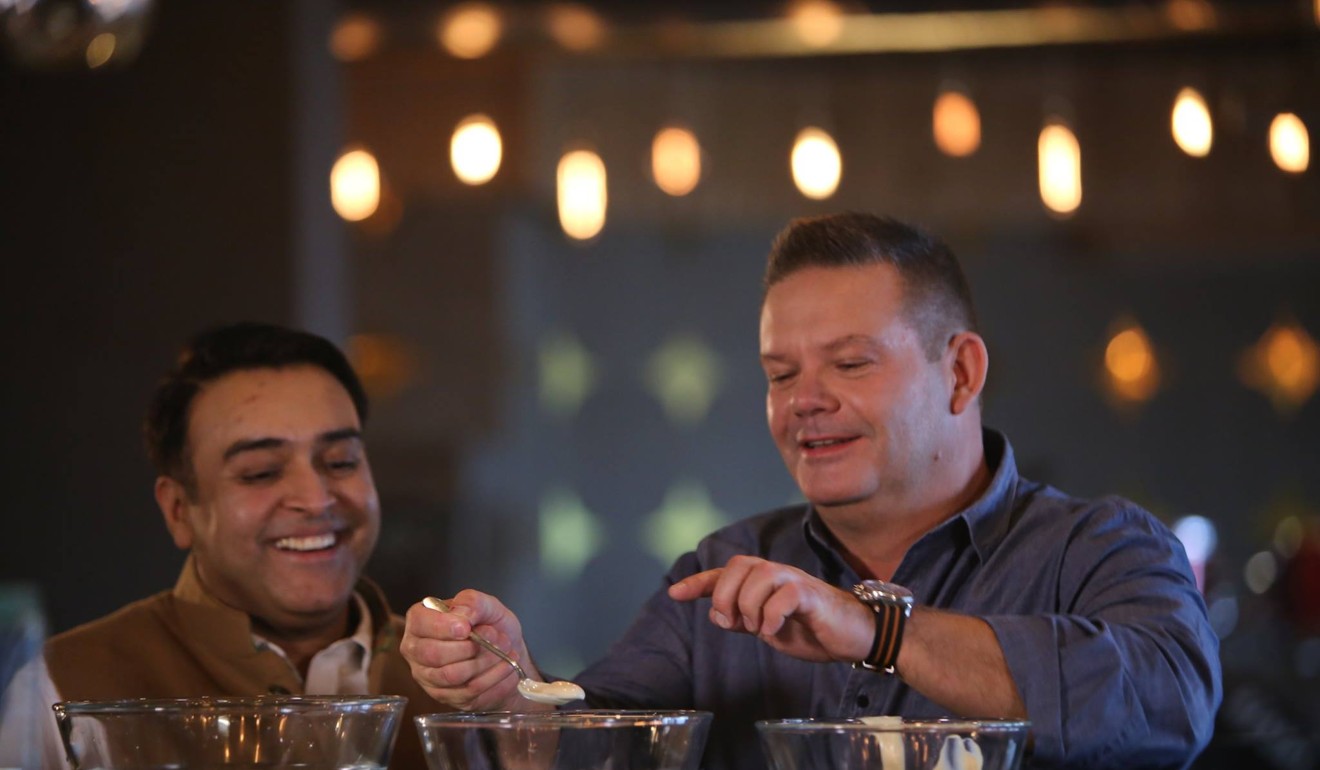 "The world of food is a complex and fascinating thing. There is certainly not a chef alive that would profess to know it all," said Gary Mehigan, host and judge of Australian MasterChef, the most successful of the global franchise.
"Of course we [judges] get it wrong sometimes, however there is nothing worse than speaking with convincing authority and getting it wrong. Just when you think you've learned the ins and outs of a dish someone throws you curve ball, maybe another family recipe that's different but equally wonderful."
After all of this wrangling over the "correct" way to knock up a rendang, maybe we should ask ourselves whether MasterChef is the right place to be looking for authenticity? Or if crispy chicken is just another stop on the rendang's travels?
"Food unites not divides and should always bring a smile to our faces … crispy skin or otherwise!" Mehigan said. ■