Hanoi is not renowned for its nightlife. On most evenings, police patrol the Old Quarter just before midnight, enforcing an official curfew and sending drinkers home or to lock-ins. Compared to Saigon, where revellers party until dawn, the capital is staid and conservative.
Or at least it used to be. Earlier this year, the city took a small step towards jazzing up its reputation by embracing Vietnamese drag. What began as a weekly viewing party for RuPaul's Drag Race has grown organically into an expressive, norm-challenging night of performances. Now 10 shows deep into 2018, the event feels like a mainstay, drawing increasingly large crowds each week.
As the queens prepare for their latest show, their host Tamah Lake, is in a buoyant mood.
"The people who started coming to watch it were queens or people I didn't know were queens," she says. "And it evolved into something else purely from people coming to speak to me. It's just a whole other animal."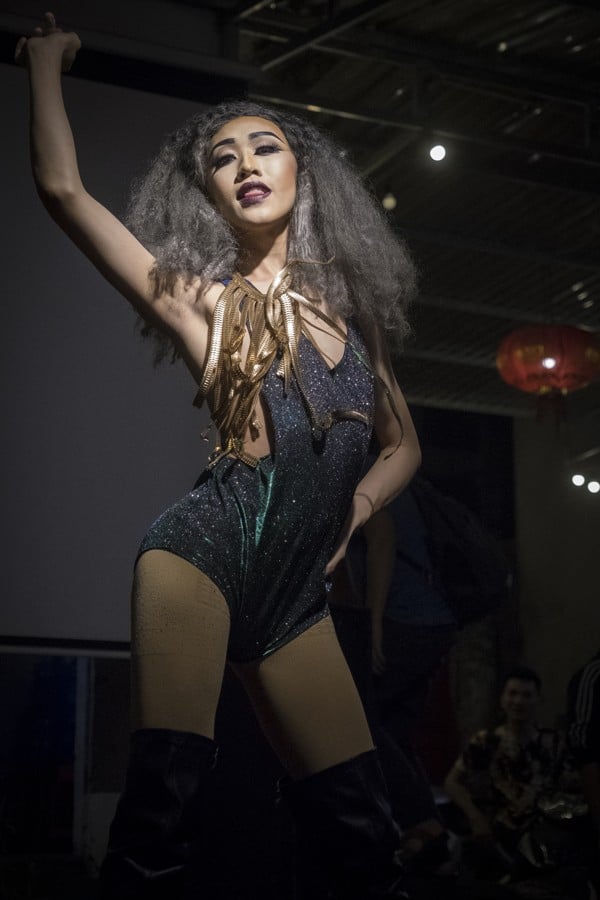 Lake works as an English teacher during the week, but dedicates the rest of her time to the show. "The reaction has been extremely positive," she adds. "The audience adore the queens and get very involved in the performances. We have lip sync competitions where the audience sings against another person and we decide a winner so it's very interactive."
For anyone who has followed Vietnam's progress on LGBT (Lesbian, Gay, Bisexual and Transgender) issues, the new drag show's popularity makes sense. In 2015, the government repealed its heteronormative definition of same-sex marriage. Last year, transgender people were allowed to officially register their new gender and the country began drafting a new law to protect transgender rights.
What's more, VietPride has been running successfully since 2012, and the nation was recently declared second only to Taiwan in terms of its progressive attitude towards sexual minorities' rights in Asia. Sounds positive so far, right? Not so fast.
Lake recalls some troubles they faced at last week's show with horror: "We had been watching the actual episode of RuPaul for about 30 minutes. All of a sudden we were just attacked … with wine bottles and pieces of brick and pieces of cement. And those bottles were filled with fish guts and feathers and engine oil. There were between seven and nine bottles thrown over a space of about two minutes. And it was extremely terrifying."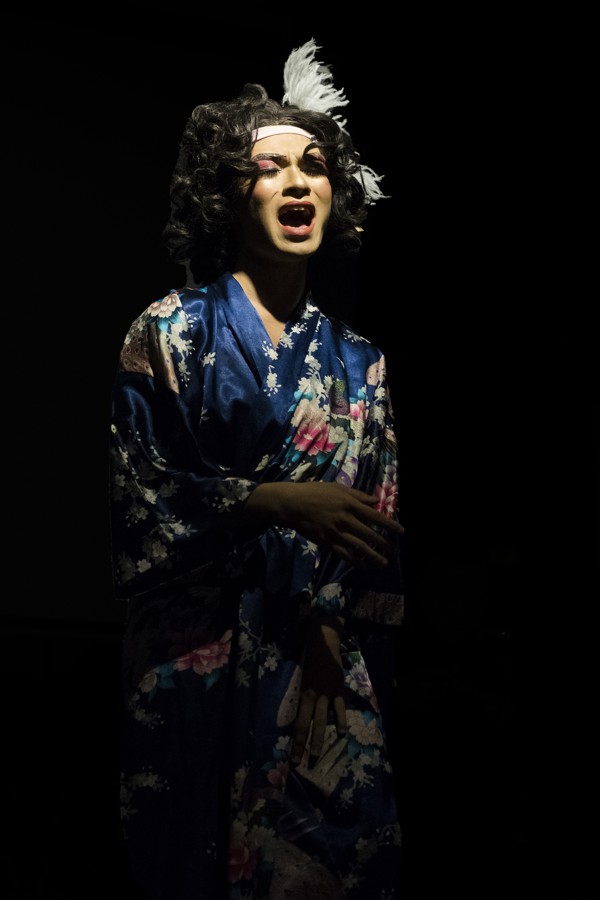 She made contact with neighbours surrounding the venue, but none came forward and actually said why the attack happened. Increased publicity about the shows may have alerted local people to what was going on, though, and according to Lake, the incident was down to "a combination of noise and people finding out what was actually happening at the bar".
Whatever the reasons for it, the attack is an obvious cause for concern and a reminder that it takes time for attitudes to shift. After Vietnam was heralded as one of the most progressive nations in Southeast Asia by regional press, activists refuted the claim. Some of the most shocking evidence they used to support their resistance came from research by Vietnam's Institute for Studies of Society, Economy and Environment (iSEE). After surveying 3,000 gay, lesbian and transgender people in Vietnam, iSEE found that 20 per cent of respondents had been beaten by family members after coming out.
"I feel a certain responsibility now," Lake admits. "For the queens and the LGBT community because this really provides a place of free expression. Where people of any sexual orientation or gender can come and express themselves in any way that they see fit. We welcome everybody and it's not exclusive in any way."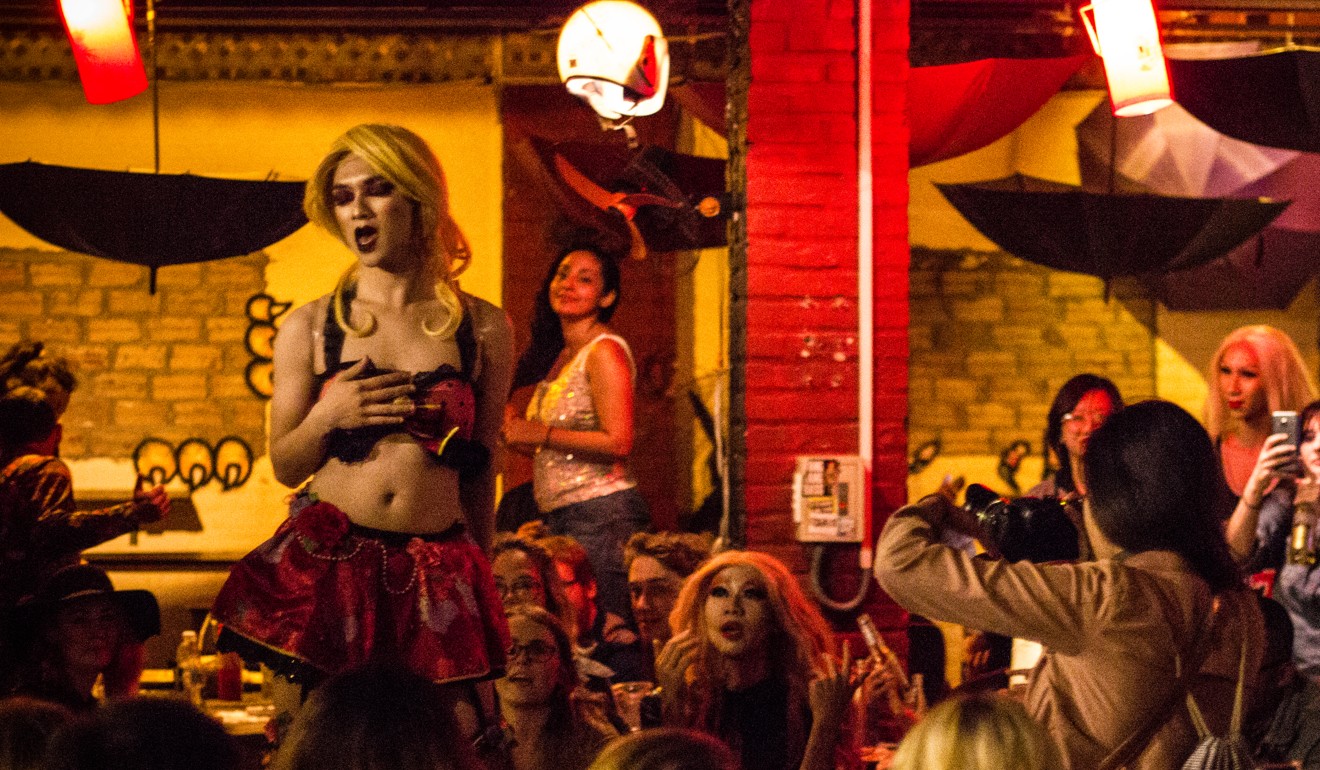 One of the queens performing tonight, 25 year-old Zazazellia, has only performed a couple of times at these events. She is also the only performer from Hanoi; the other queens hail from Haiphong, a city 120km to the east. "I never thought I'd be a drag queen" she says. "I just showed up at one of the events in make-up … and then everyone was encouraging me. The events have already changed my life."
There's been such a deficit of opportunities to perform in the capital, it's only now performers are starting to reveal their passion. Support from the audience, friends and – for some – family has been enough to embolden queens to get on stage. And it's pleasing to see that, despite the difficulties of the week before, there is no obvious trepidation about tonight's performance.
Having said that, no doubt the usual rush of blood to the head occurs as each queen's cue music plays. First up is Betty, 22, one of the Haiphong queens who is a little more experienced, and she gets right into it with a death drop, falling down onto her back on the platform.
The audience is going wild, screaming and cheering everyone on, dancing to S Club 7s Reach for the Stars like the world's going to end tomorrow. If drag shows are fatal to anything, it is people's inhibitions.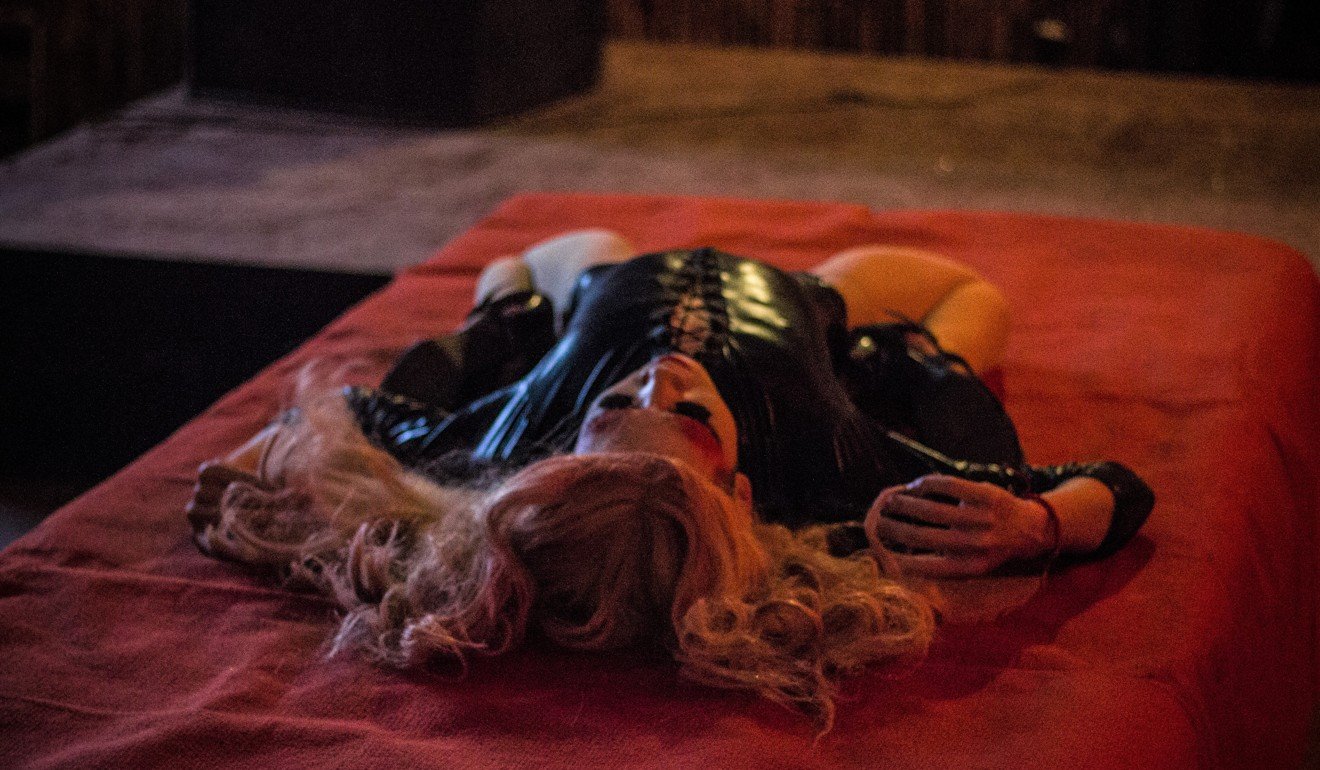 Zazazellia's up next, wearing only a bright pink skirt and bra, with Cinderella curls framing her expressions. Vanessa, also from Haiphong, follows, dressed in a black leotard with dark make-up exaggerating her facial features. She lip syncs operatic vocals and, with black drapes flowing from her arms, bears all the hallmarks of a classic cabaret performer.
There's a break in proceedings to watch RuPaul's Drag Race – still a central part of the shows – but afterwards audience involvement is strongly encouraged. People who probably thought they would never have the courage to do such a thing are suddenly throwing themselves all over the place on stage, the crowd cheering them on as always.
Arguably the most striking performance of the evening, though, comes from Emma, dressed in a Gothic black dress. After telling everyone she'd be singing Pocket Full of Sunshine, she instead screams along to Bodies, a track by American metal band Drowning Pool. It's a remarkable performance, and ends with Emma ripping off her dress and wig and hurling it into the audience to rapturous applause.
Her performance style isn't the only unique aspect of her set. Emma is also the only straight, foreign male on the line-up. "I don't think I'm unique", she says, "but it's been hard to find other people. I've gone on the internet and I've tried to find other straight guys who do it. I've heard testimonies from people that say they've met straight men.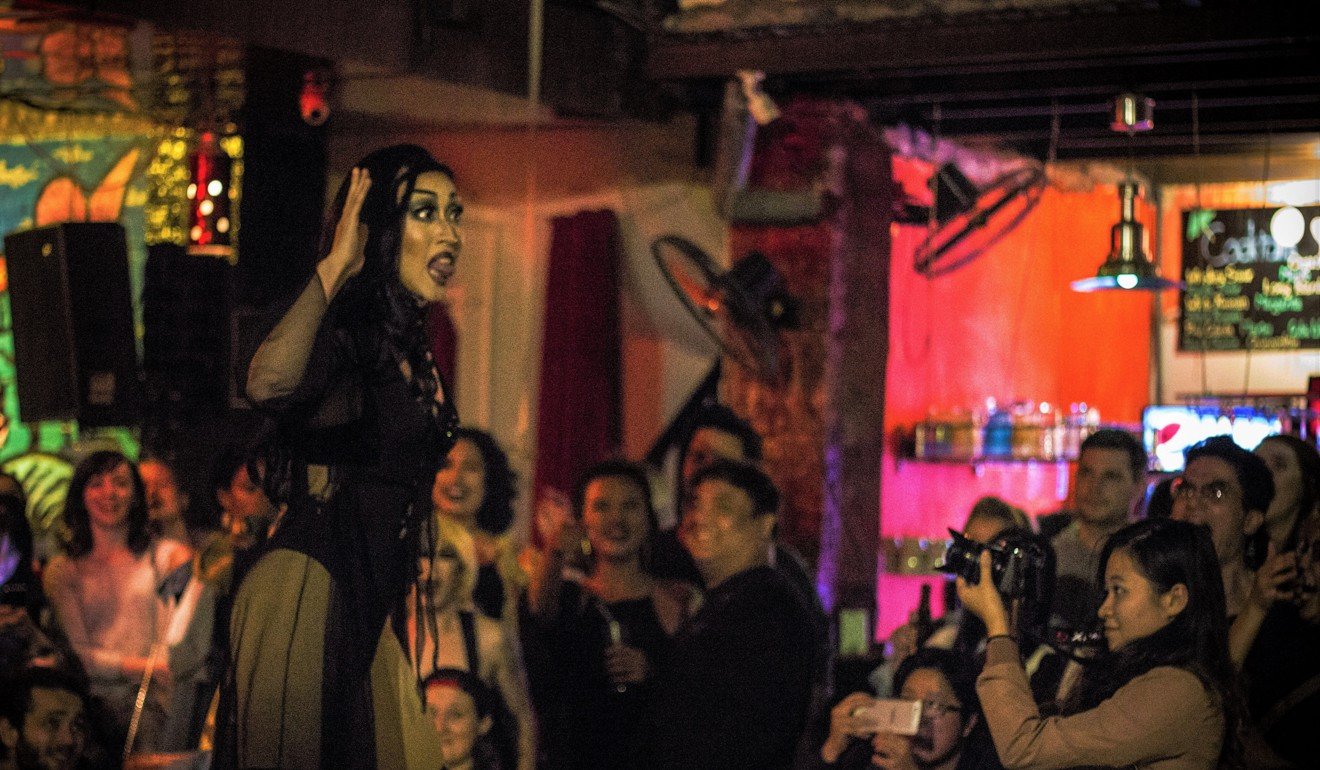 "But mostly what I've run into," she continues, "are people in the LGBT community who have reservations about straight men kind of coming in, and feeling like straight men are potentially invading an LGBT type of space. That is something that I want to be really conscious of going forward. Because obviously I don't want to step on any toes. But I also really like doing this and I don't feel any reason to stop."
Emma, who asked not to have any photos or videos taken due to her conservative family back home in America, is optimistic about the impact these events will have on attitudes in the capital. "I'm not 100 per cent on exactly where Vietnamese values fall on this, but I know that it is obviously not mainstream. I really, really hope that it does cause greater understanding of gender and sexuality issues."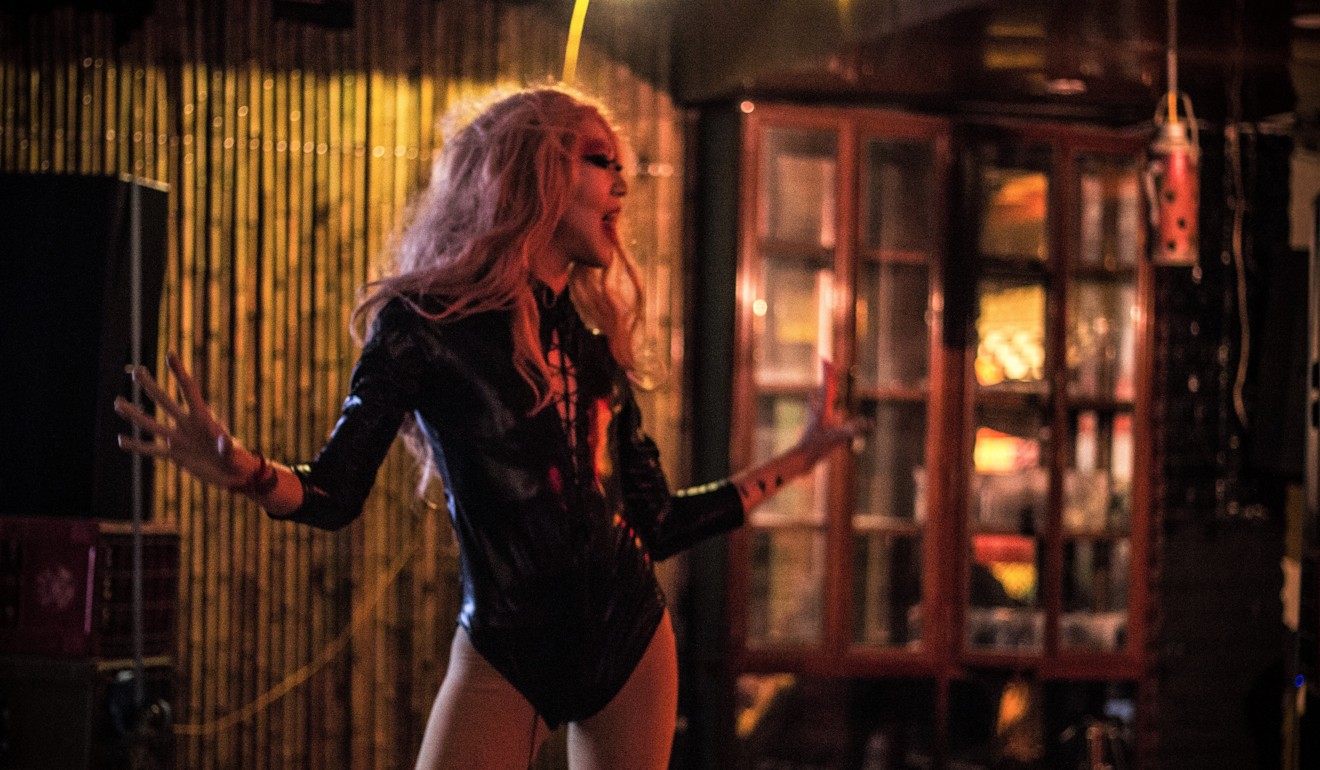 Even if they don't change attitudes, the events are already a deeply meaningful experience for those involved. Betty, who created Victeam (short for victory) in Haiphong, says her group has allowed members to "share our troubles and face discrimination together." Her team has performed as part of Vietpride parades, too. Vanessa says she needs only "to be on stage to be happy and it's actually the only moment I feel happiness in my whole life".
The performances finish around 11pm, but the night still feels young. Before long, most of the audience are dancing on stage, evidently feeling liberated. Seeing such scenes, it's hard to imagine resistance to the cause. And really, any resentment claiming the event runs against Vietnamese tradition is ironic, considering that cross dressing shows have occurred in Vietnam for more than 500 years, in the form of traditional "hau dong" dances.
Whatever happens, Hanoi has a new platform for LGBT expression, and it's proving more popular than most people would have imagined. So much so that Lake and a partner have set up an events company called Flaming Peach with a view to producing commercial drag events, holding out the promise of professional careers for the most ambitious of queens among tonight's performers.
Until then, the queens seem happy performing for little more than US$10 a night, so it's fair to assume they aren't in it for the money. They are doing it for the cause, the thrill – and for the love of drag. ■