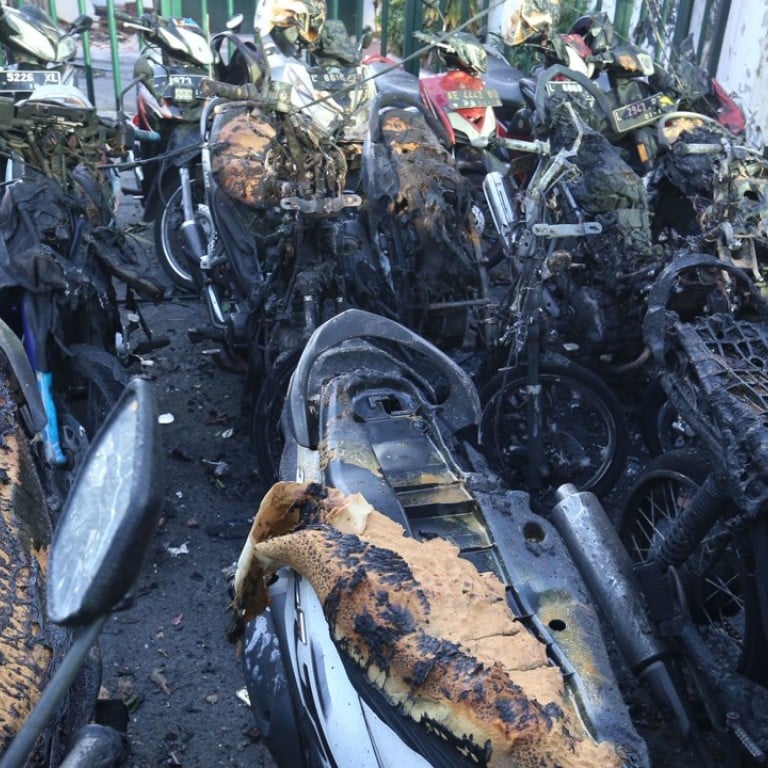 Do Surabaya attacks signal a 'barbaric' turn, using families as suicide bombers?
Experts say having entire families explode themselves to kill others is a new tactic that the Islamic State seems to have initiated in Indonesia, which is no stranger to horrendous acts of terror
When police arrived on the doorstep of Taufik Gani, 55, in his middle class neighbourhood in Surabaya, he could scarcely believe their news. The officers brandished the number plate from one of two motorcycles that had been turned into a bomb that day to
snuff out 13 lives and wound dozens
.
"Oh God it's our neighbour!" said Gani, who lived not 40 metres away from Dita Oepriarto, who, along with his wife and four children police believed carried out suicide bomb attacks on three churches in Indonesia's second city of Surabaya.
Gani's shock would soon pale in the sickening realisation that Oepriarto, a cooking-oil merchant who had worked out of his house since he bought it in 2012, was not alone.
The 48- year-old had employed his four young children aged between nine and 18 and his wife to also become suicide bombers.
"I would never, never thought that was possible," said Gani, speaking on the doorstep of his single story home.
"We had no reason to be suspicious."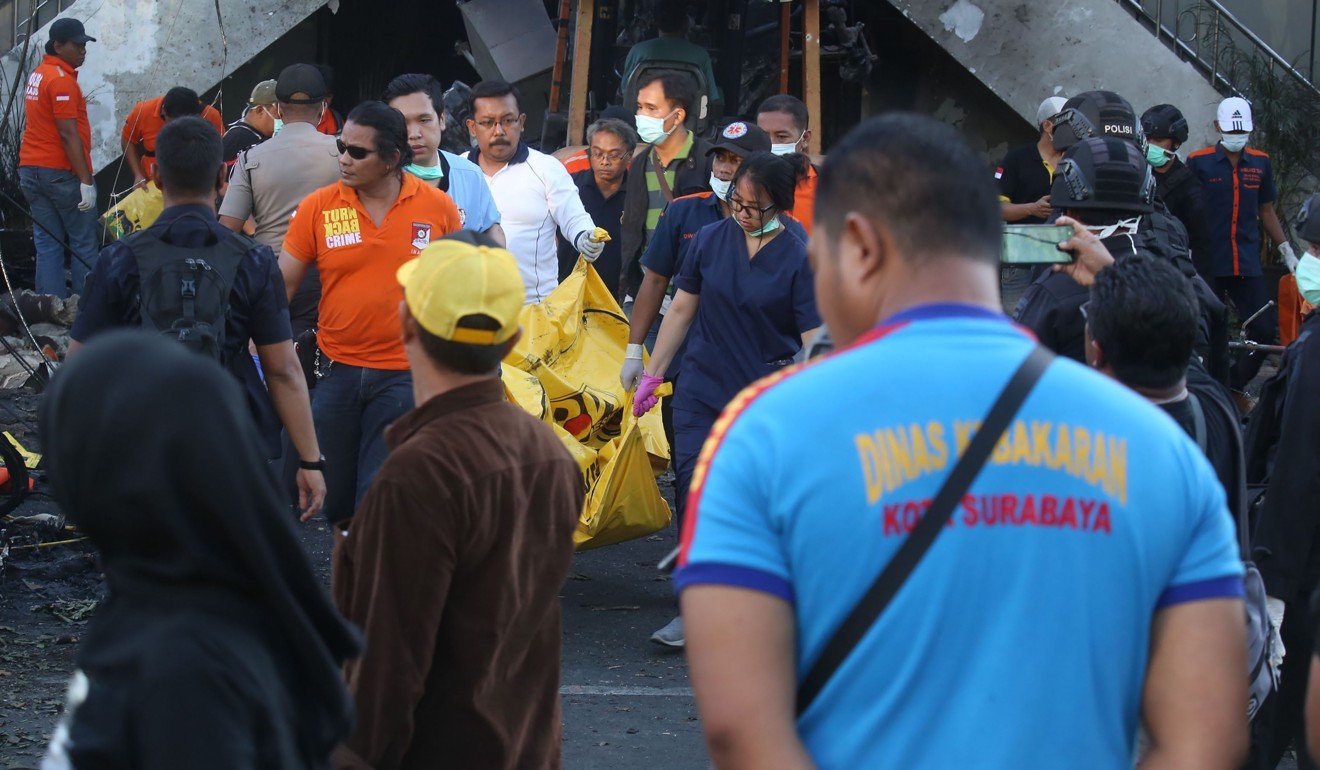 Indonesia's fight against Islamic extremism has taken a sickening turn, where children as young as eight are pressed into taking part in suicide bombings by their parents.
Following hot on the heels of the mass murder carried out by Oepriarto's family was a similar attack on Monday by a family of five on a police station in Surabaya. The family, split between two motorcycles, detonated bombs, wounding 10 people. Of the attackers, only one, an 8-year-old girl, survived.
"Indonesia may have set a truly horrible precedent," says Sidney Jones, director at the Institute for Policy Analysis of Conflict.
"It's a very significant development. It hasn't happened before in Indonesia or elsewhere that I know of where whole families were involved as suicide bombers."
Police say Oepriarto was a local captain for the Jamaah Ansharut Daulah (JAD), which has sworn allegiance to Islamic State. The organisation has been linked to a series of deadly incidents in recent weeks.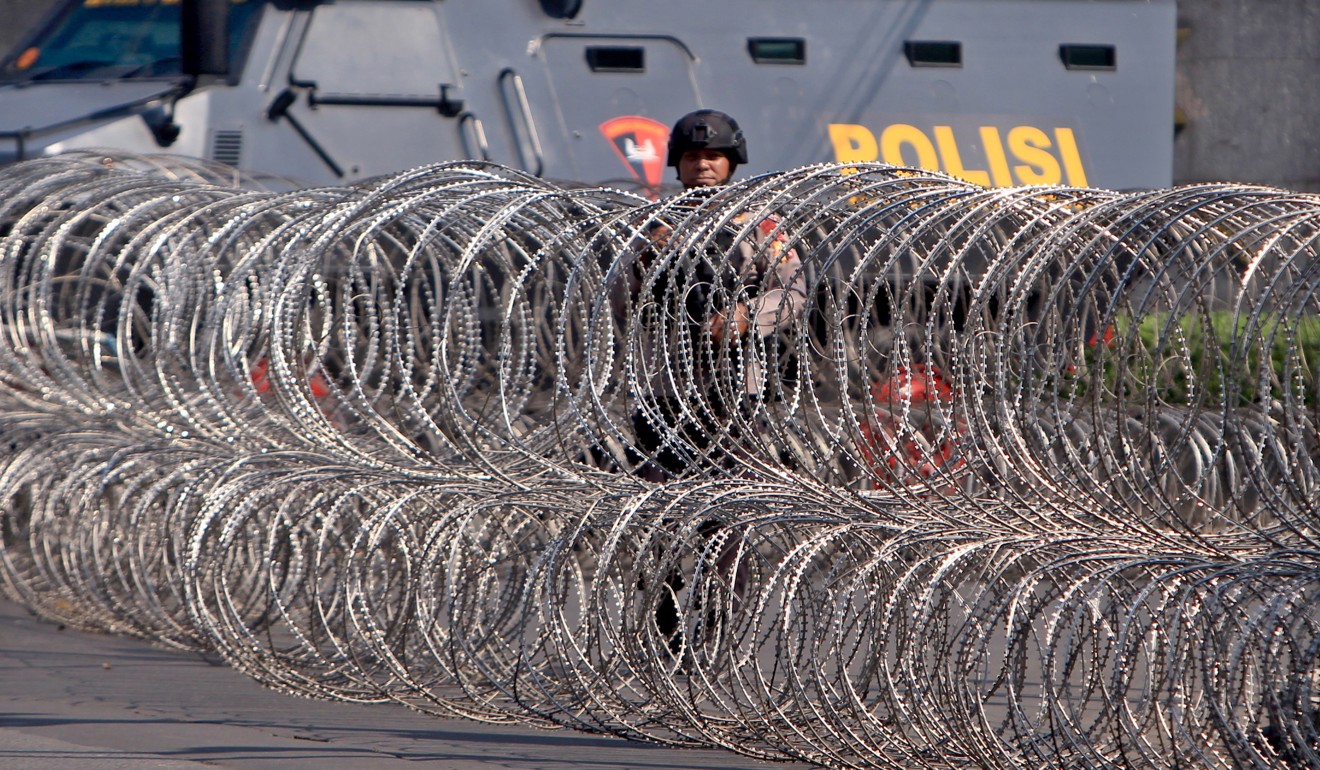 This month JAD members rioted at a police detention centre in Depok outside Jakarta, killing five guards and one prisoner. Photos of the riot including murdered guards and the black Islamic State (IS) flag were distributed on the IS-linked AMAQ website.
Late last week, a 22-year-old thought to be a member of the organisation stabbed and killed a police officer not far from the prison that was the site of the riot. Days later two women were arrested as they attempted a similar attack.
In a third incident on Monday, a suspected Islamic militant detonated a bomb killing himself, his wife and one of his four children as police stormed the residence on suspicion they aided the attacks.
The police raid brings to 13 the number of suspected militants belonging to three families who carried out five separate attacks.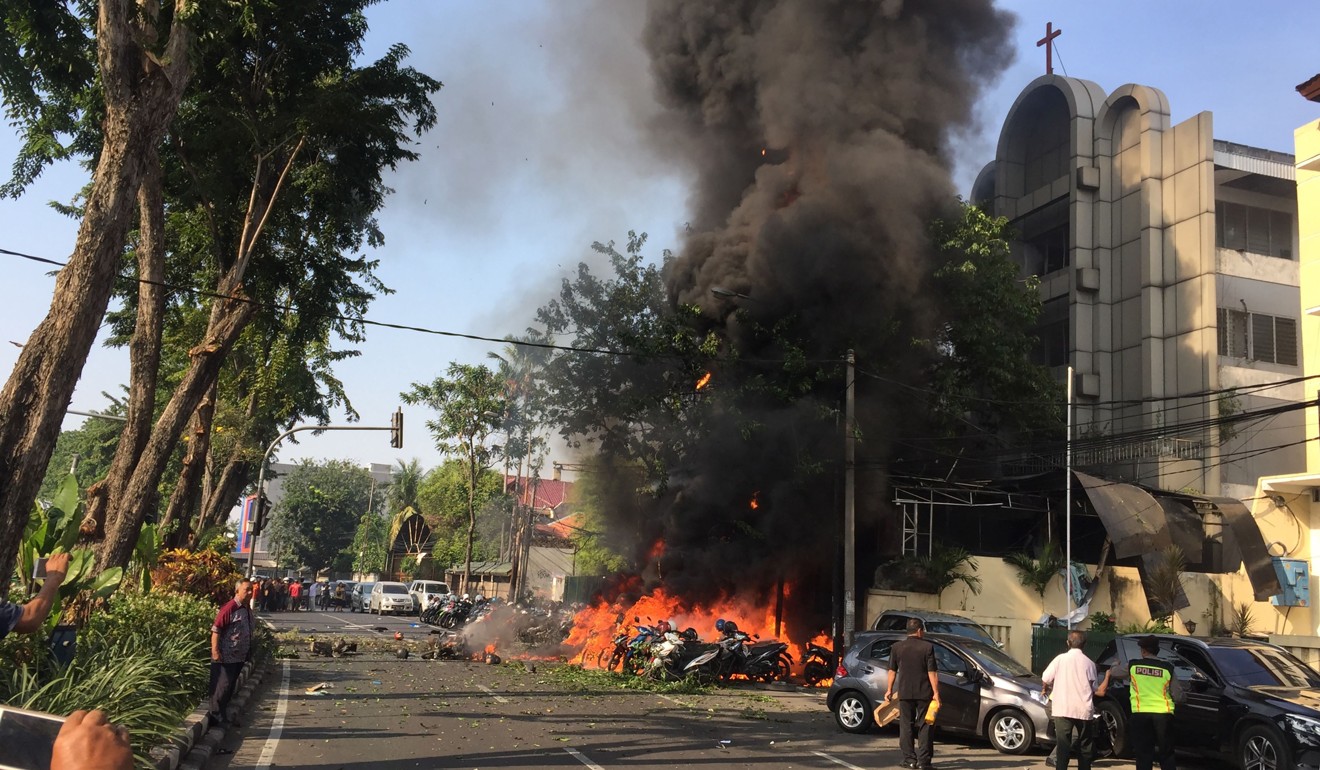 "It's barbaric," said Zachary Abuza, professor at National War College in Washington said of the family involvement in terror.
"One hopes that this was simply the indoctrination of these JAD cells out in Surabaya."
Details remain sketchy. Police say that Oepriarto and his wife Puji Kuswati took their family to Syria for training by IS, returning in 2017. Gani, who is the local neighbourhood chief, has no recollection that the couple were away.
"No, they've been here since 2012," he said.
Police say that as many as 1,000 militants have returned to Indonesia. But experts such as Abuza believe the number of returnees in Malaysia and Indonesia is no more than 300. Even so, their expertise can be deadly, he says.
"They might have certain skills, bomb making or fighting experiences," Abuza said. "It's more important because many people see that they win and that gives them a certain degree of leadership."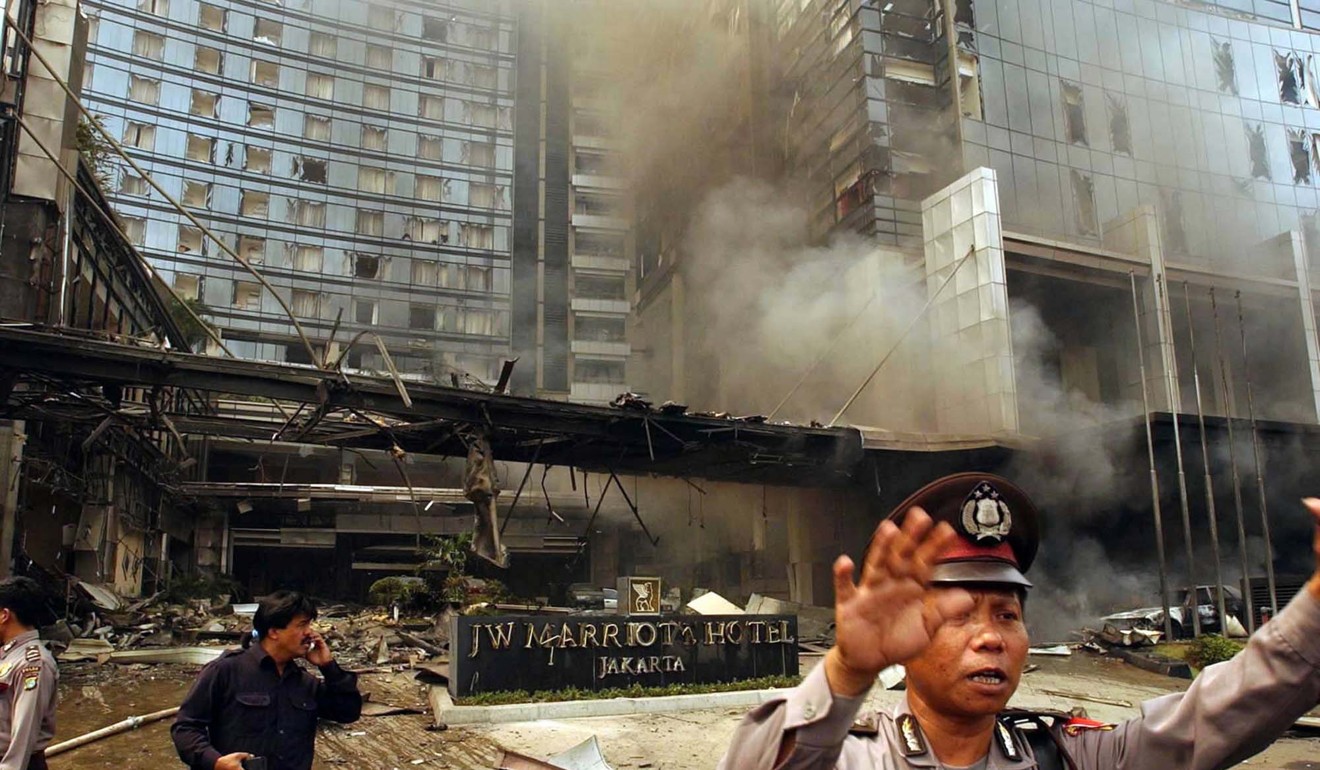 Indonesia is no stranger to terror attacks, including bombings on Bali in 2002 and 2003 as well as on international hotels in Jakarta in 2003 and 2009. In January 2016, five suicide bombers claimed seven lives in Jakarta in addition to their own.
Like some Indonesian families, Oepriarto's did not have a surname. His wife Kuswati would have turned 43 next month. They raised their kids in a new housing estate in the eastern part of Surabaya about a half-hour's drive from the airport.
Google Maps shows their street, Wonorejo Asri, paved with interlocking bricks and young saplings. Police, who later found four bombs in their home, say they are examining the CCTV footage of the street for clues.
What they may find is a family that, on the outside at least, was thoroughly middle class.
Oepriarto and Kuswati's daughters, 12-year-old Fadhila Sari and nine-year-old Famela, often rode their bicycles on the street in front of their house. Oepriarto's sons, 18-year-old Yusuf and 16-year-old Firman, would at times accompany him to prayers, Gani said.
On Sunday morning, just hours before he would detonate the bombs in his Toyota outside the Pentecostal Church on Arjuno Street, Oepriarto dropped off Kuswati and his two girls outside GKI Diponegoro. The boys rode a motorcycle that had a number plate linked to the family's attack on Santa Maria Catholic Church.
"They lived like other people," Gani said. "They were quite open."
With reporting by Imam Shofwan
This article appeared in the South China Morning Post print edition as: 'horrible precedent' of surabaya suicide bombs