When psychology student Sharifah Mazlina was seeking recognition for a formula she had created for tackling life's challenges, her academic supervisor told her she would need to prove her theory in practice.
Never one to do things by halves, Sharifah duly set off in 2004 on a solo journey to the South Pole that would not only prove the mettle of her formula, but make her the first Asian woman ever to have achieved the feat.
"They used to call me the ice queen because I love snow," says Sharifah. "One of my best friends said, 'hey, you are the ice queen, why don't you go to the South Pole?' It was a joke but I started to do some research."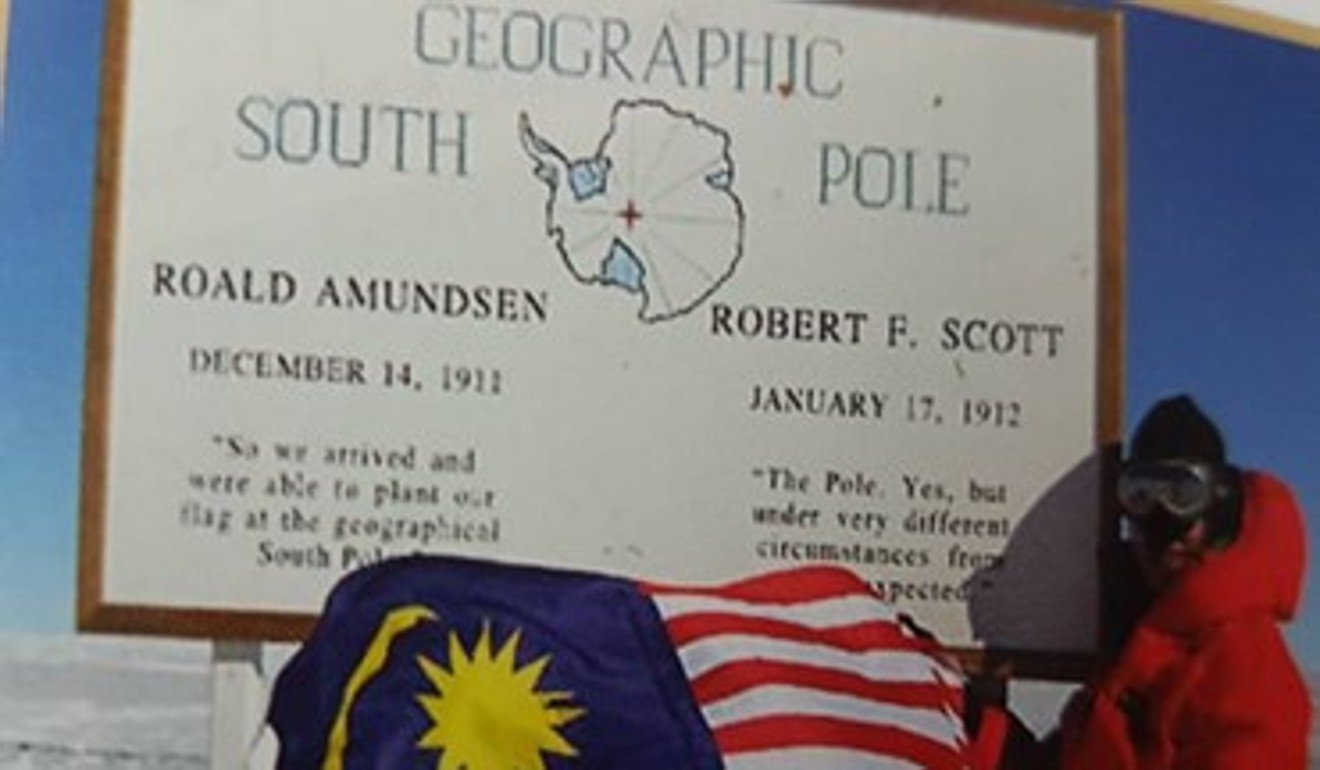 Sharifah discovered that since Norwegian Roald Amundsen first reached the pole in 1911 there had, until 2013, been only 115 who had emulated the feat.
"I would be the 15th woman and the first Muslim. I thought 'that is what I want to do'," recalled Sharifah, who is from Malaysia.
Apparently, reaching the Earth's poles is addictive. In 2007, Sharifah made it to the North Pole on foot, again the first Asian woman to do so, and in December she plans to lead the first All-Woman Team to Antarctica.
This latest expedition will involve leading five women on a 550km-plus journey to locate the time capsule she left during her expedition 14 years ago and replace it with another to be retrieved in 2050.
Her first challenge is to whittle down the candidates from the thousands of applications she has received.
Given the rigours of polar exploration, all candidates have been put through exacting physical tests that have weeded out all but the very strongest.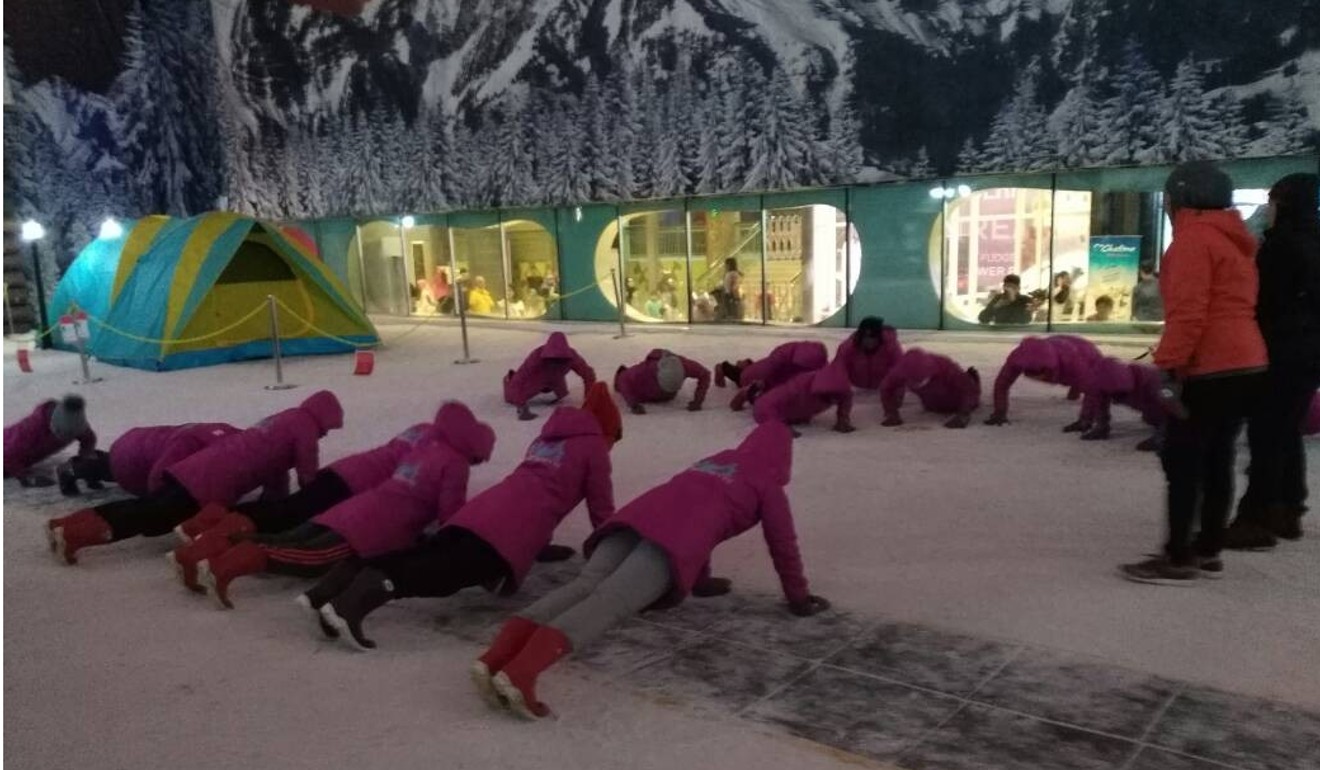 The first round involved standard exercises such as "sit-ups, push-ups, blip test for cardio, quadrant jumps and lunges". This whittled the numbers down from about 2,000 to 100. A second round comprised endurance tests such as seeing how long a candidate could keep their hand inside a bucket of ice (the record was 25 minutes).
Now, just 17 candidates remain and they will take part in a television reality show that will choose the final five plus two reserves.
Those who make the grade would do well to keep in mind that psychological formula that led Sharifah to her first polar odyssey. While studying for her Masters at McGill University in Canada, Sharifah proposed breaking down challenges into four steps: Mental, Emotional, Physical, Social. She refers to this as her MEPS formula, even though she has since added Spiritual into the mix.
Sharifah has used this as a guide to selecting candidates. She says that on a mental level, candidates must "have a very good mindset, good IQ and good educational background. Because I want them to become speakers so that they can speak with substance. Youngsters will better appreciate and will be more inspired by people talking from their own experiences."
WATCH: Sharifah's 2004 expedition
On an emotional level, "We want them to be able to compose themselves in various situations because they will be going in a group. You cannot have team building if you are going to kill each other."
Physically, candidates must be "very fit. They are runners, climbers and hikers. Now we want them to build up their muscles, especially upper body strength because they need to deal with a lot of snow."
Socially, candidates have been tasked with making themselves popular on social media. "Over two weeks, we wanted to see Facebook likes, shares and positive comments. One of them had 40,000 likes and 2,500 shares," says Sharifah, who is known in Malaysia as a sports commentator.
Finally, there is spirituality. "During the ice bucket tests, some of them were saying prayers. As Muslims, spirituality is important. When I was in the South Pole during difficult times, it really helped me."
It was qualities like these that took Sharifah on that historic first trip to Antarctica. Long before she laid a foot on snow she had been training daily in Malaysia, from 9am to 11am running around her flat carrying a backpack full of stones. And training was not merely physical. Just as her new apprentices will have to find ways of funding their efforts, Sharifah once had to spend her days finding sponsors. Her breakthrough came when employees of Syed Mokhtar Albukhary, a Malaysian tycoon who had taken an interest in her story, asked to meet her.
"I had to go to this small coffee house in Sentul (north of Kuala Lumpur) by the roadside. They told me to stay in this room and they served me some tea with good milk. Apparently, it was his favourite drink and that is why he would go there.
WATCH: Sharifah's South Pole route
"They said, 'you just stay here'. I didn't get to see him but later they said he saw my proposal and he approved the funding. He gave me 200,000 ringgit [HK$400,000]."
Those joining Sharifah on her latest expedition must also learn how to deal with seemingly endless setbacks without becoming demoralised.
In 2003, when Sharifah was trying to prove to the Chile-based company that had organised her trip that she could survive the minus-36 degrees Celsius Antarctica temperatures, she had been required to go on a training camp. She ordered equipment from Norway and booked a return ticket to Punta Arenas in Chile. But when her (already long-delayed) equipment arrived on the morning of the flight, seven of the 11 items were missing.
"The most important things I had to wear were all gone. The company in Chile said we would make do. They would lend me clothes," she recalled. "[The boots] were so big, I got blisters. But logistics said they were satisfied I could cope and I had nine months to prepare."
Sharifah was dropped into Antarctica in late 2004 and faced a solo journey of 1,127km to the Patriot Hills Base Camp.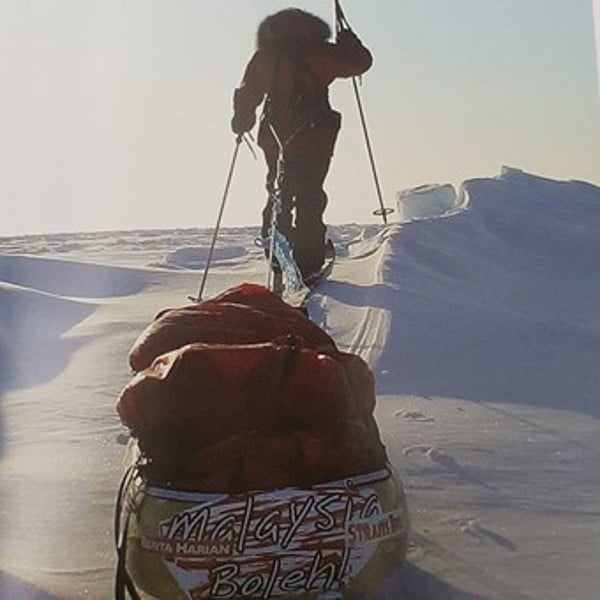 She needed to cover 50km a day by ski-sail, which pulled her and her 125kg sleigh filled with food, tents, first aid kit and other survival items across the hard snow.
"I'd wake up at 6am and start skiing at 8am [Malaysia time]. By 8pm, I would set up camp again. It took two hours to set up the tent. It would take another two hours to defrost everything.
"I had to call logistics at base camp every day. They would listen out for what words I used. If I had kept using the same word, they might have thought, you know, that I was already cuckoo. So I had to communicate properly."
Sharifah had seven different sails. The biggest was 27 metres, the smallest 3 metres and she would make up to 10 changes a day depending on wind strength.
Halfway into her journey, the wind changed abruptly on the biggest sail and she was lifted into the air with only the sleigh preventing her from being blown away.
"I pulled on an emergency line and fell. The snow was like solid rock, I smashed my face and bit my own lips and tongue. I was in real pain but it didn't stop there.
"The sail was still flapping about and was dragging me. My foot was entangled in the lines and suddenly my kneecap snapped."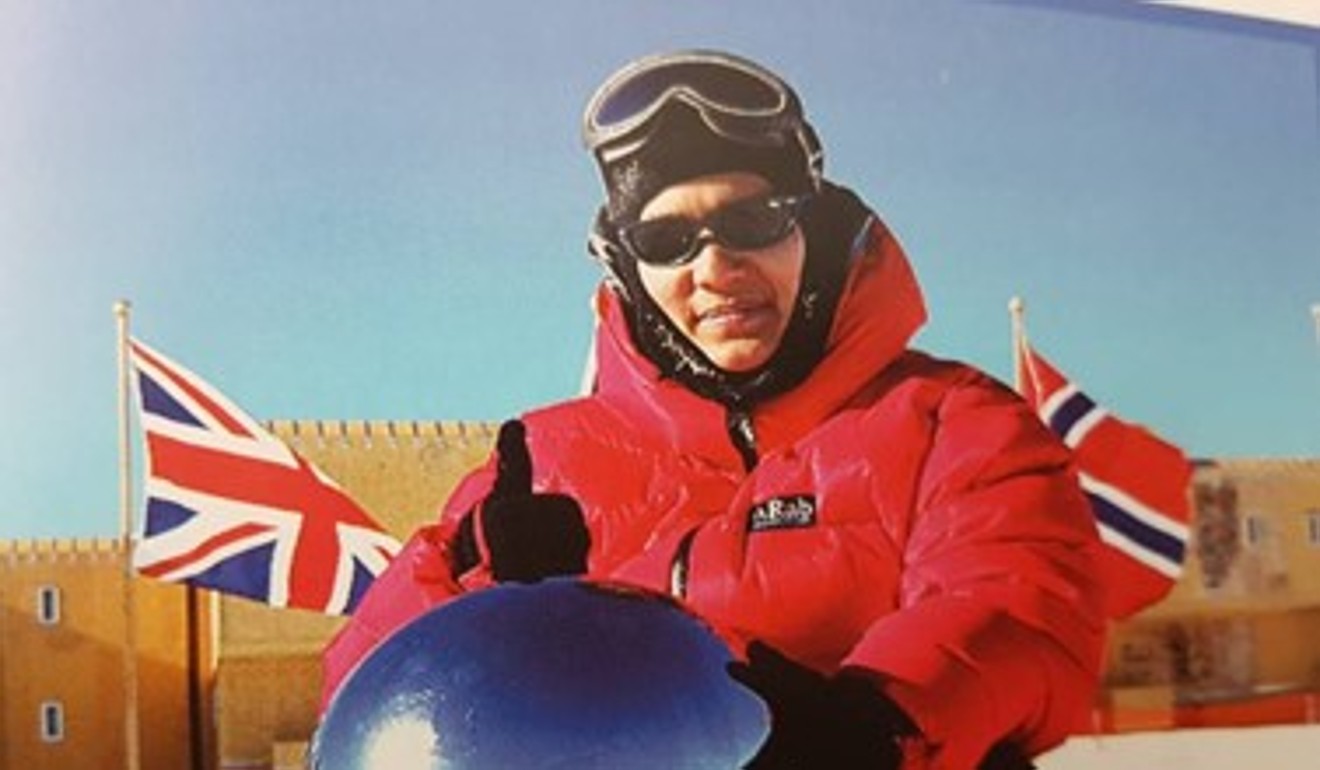 A medical team at Pantai Hospital in Malaysia was on standby and, via satellite phone, they guided her on using the pain killer injections in her first aid kit.
"It was my first tears in Antarctica. It was not so much the pain. I could bear the pain. I didn't want that to be the end of it all. I made remembered God during that time."
Sharifah resumed her trek after two days. Logistics had given her 30 days for the journey. She did it in a record 22.
It was an achievement that made Sharifah a role model for women across the region, and in her home country in particular. And it was an achievement that can also be seen against a wider background of female empowerment in Malaysia. A recent survey found women accounted for 75 per cent of university students in Malaysia and that 54 per cent of women were in employment (compared to 47 per cent five years ago). In May, Wan Azizah Wan Ismail became the country's first female deputy prime minister. Sharifah hopes her latest trip can build on these successes.
"Women in Malaysia are in the process of waking up," Sharifah says. "Before, we didn't really have the opportunity to maximise our potential. We are now in a new era and women are given more opportunity and that is really all we need.
"In Malaysia, 2018 is Women Empowerment Year and it will be great to find the time capsule in this year. Hopefully, we will build some sort of legacy. I want to groom people who can take over from me, to travel the world and see God's creation. We have gained so much knowledge by travelling around the world. We want to share that knowledge." ■