As the Korean Air scandal burns through almost every member of the company's controlling family, the prospect of reforming South Korea's chaebol – large, family-owned business conglomerates – looks less promising than ever, particularly after the summit between US President Donald Trump and North Korea's Kim Jong-un in Singapore.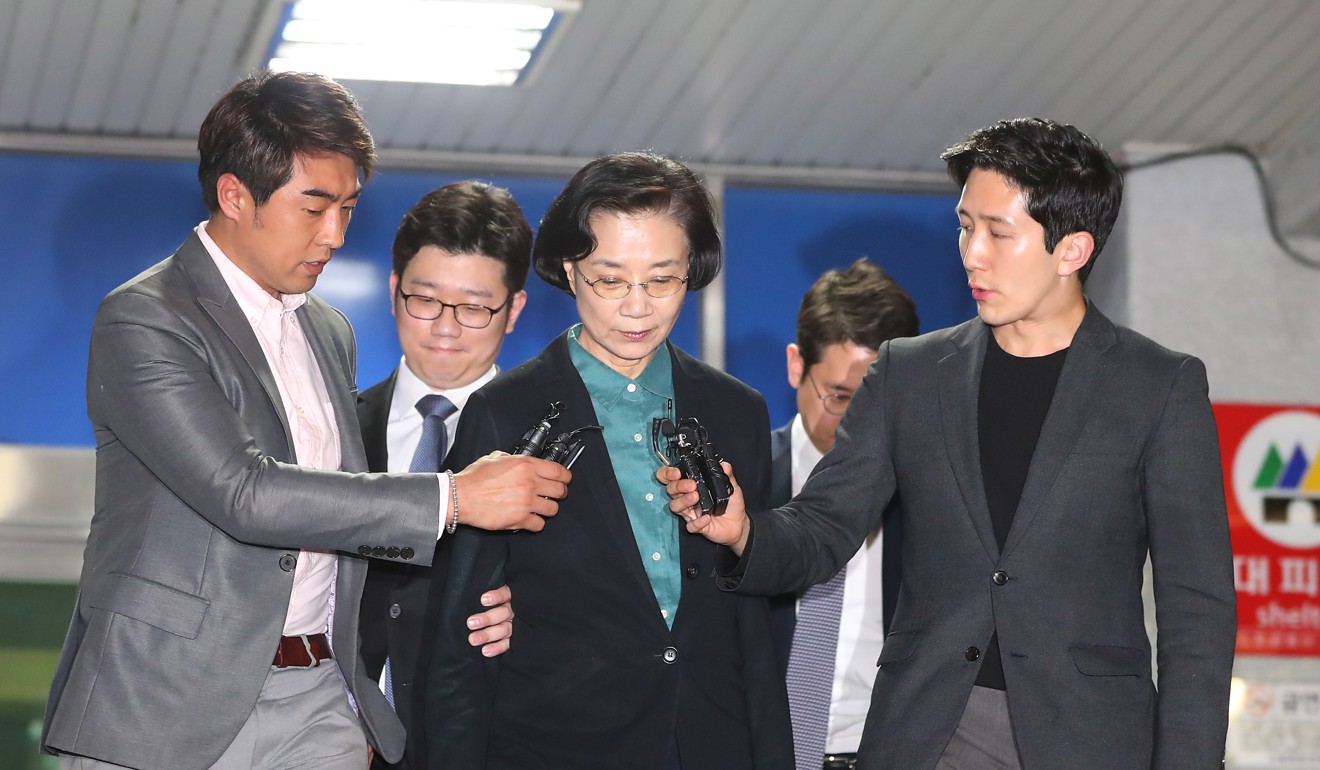 The Korea Immigration Service this week subjected Lee Myung-hee, the wife of Korean Air Chairman Cho Yang-ho, to 13 hours of questioning over allegations she illegally hired Filipino housekeepers. Investigators are also looking into whether her son, Cho Won-tae, was unfairly admitted to Inha University 20 years ago. The family sisters, Emily and Heather Cho, are accused of having items such as chocolates and other snacks shipped to them without paying customs duties.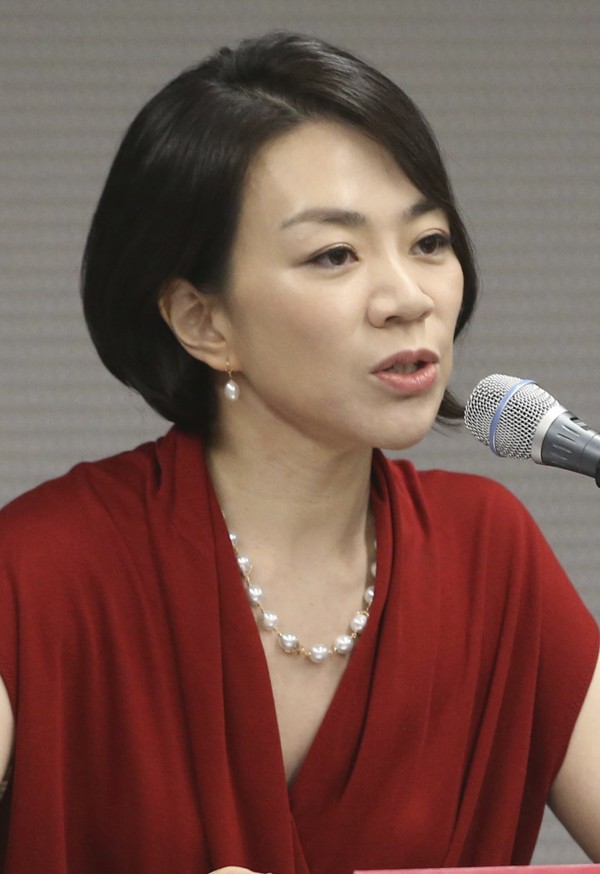 The family first drew public outrage with the "nut rage" incident in December 2014, when Heather Cho forced an employee to grovel at her feet for serving her macadamia nuts in a bag instead of on a plate. The family again made headlines when Emily Cho was accused of throwing a drink at an advertising official's face during a meeting last March.
In May, company employees held a candlelight vigil at Gwanghwamun Square, where millions of Koreans did the same in late 2016 to demand the removal of former President Park Geun-hye for abuse of power. The employees, who wore black clothing and Guy Fawkes masks, cited the Cho family's abuses of power and called for Cho Yang-ho's removal. But for now, the family's greatest offence seems to have been offending sensibility.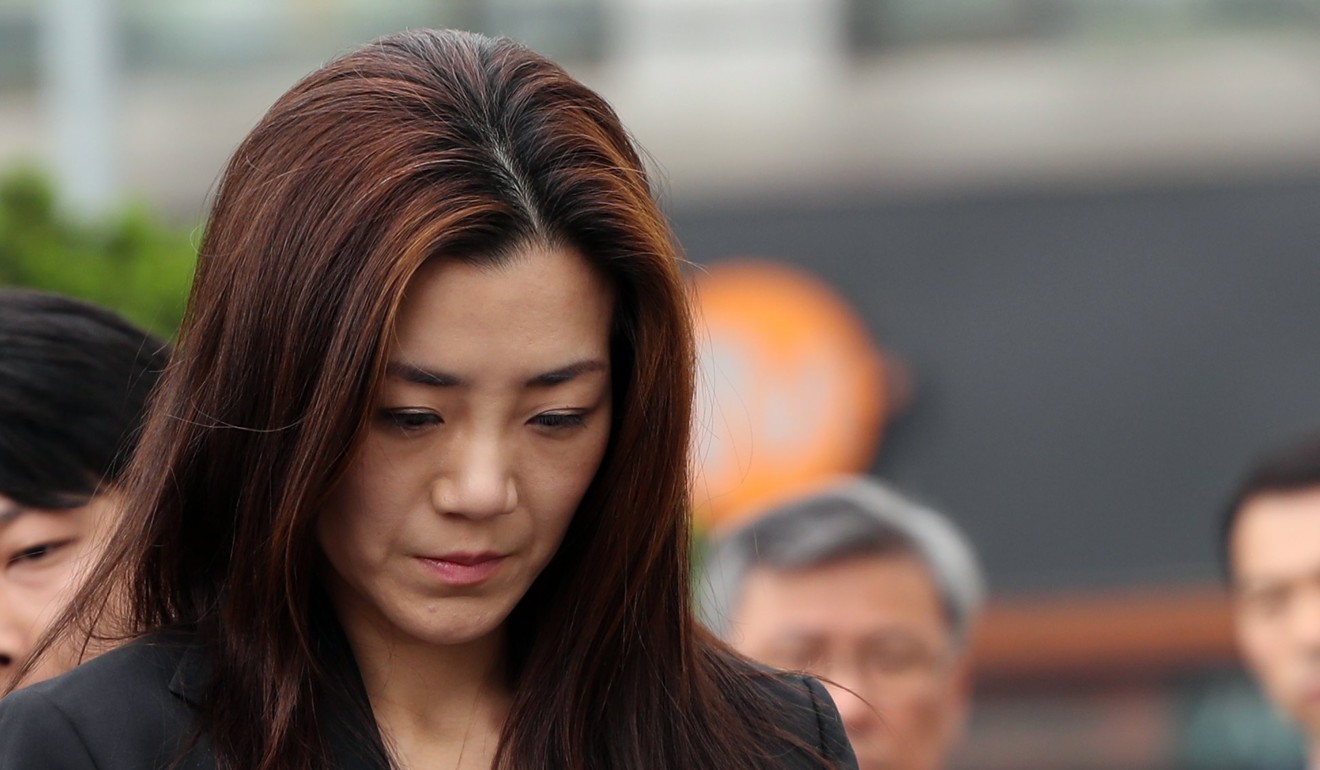 "The charges are not that huge," said Kim Hwa-jin, a professor of law and business at Seoul National University who specialises in corporate governance. "What they've done is ugly, but it's not a felony. However, the entire nation has been offended by these people, so there's huge pressure on law enforcement."
Kim added, "Public opinion shouldn't affect any courtroom outcome, and I hope judges will not be influenced, but at the level of prosecution, it may play a huge role. It's important for companies to mind social responsibility."
Chaebol, literally "wealth clans", are conglomerates run by families that often wield illegal degrees of power and pass that power on within the family. Based on the Japanese zaibatsu, which is written using the same Chinese characters, the nation's largest chaebol are the Samsung family group, the Hyundai group and the LG group. Their power can hardly be overstated, with Samsung's 2017 revenue totalling roughly 240 trillion won (HK$1.7 trillion), or about 15 per cent of the country's entire gross domestic product.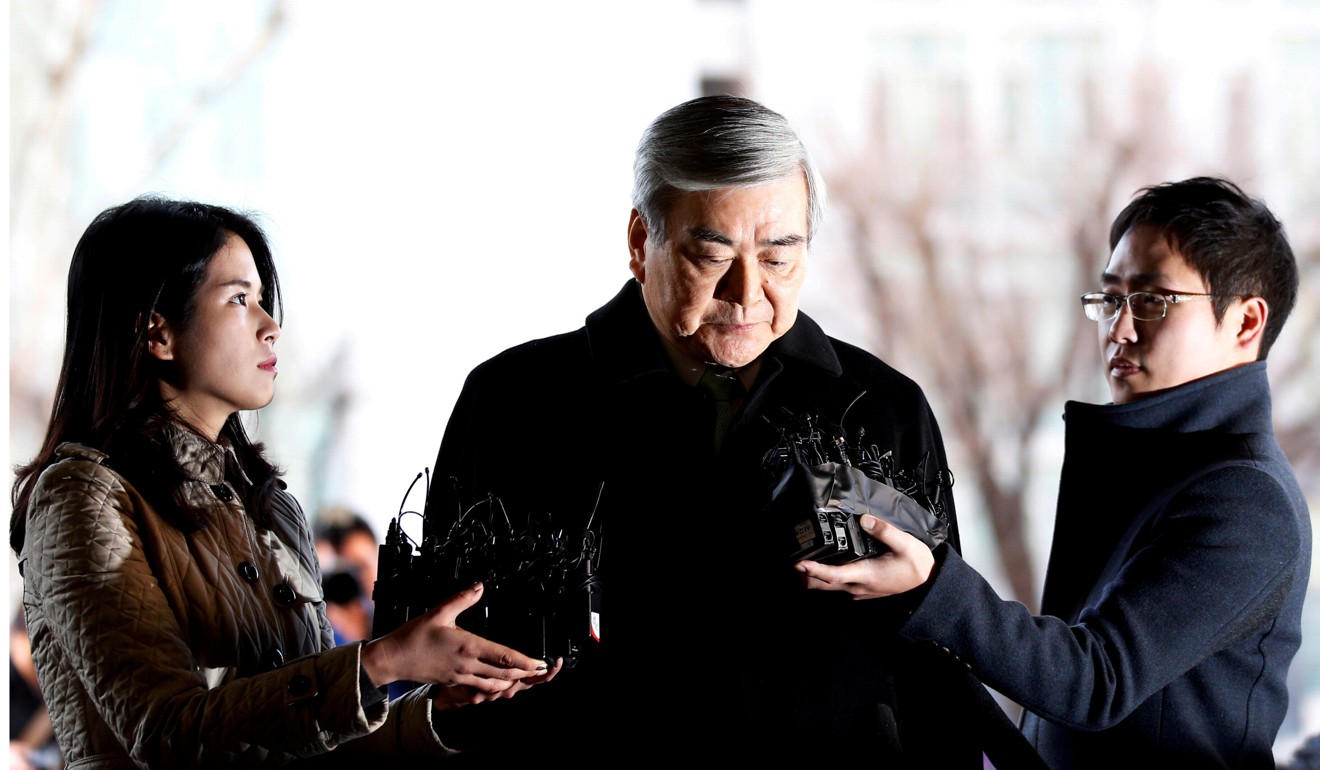 Such power has made chaebol heads all but immune to the law. After police raided the home of Samsung chairman Lee Kun-hee in 2008 for allegedly bribing prosecutors and judges, he was found guilty and sentenced to seven years, then pardoned by former president Lee Myung-bak.
Asked whether President Moon Jae-in's administration had made any improvements concerning corporate governance, Kim said: "It's supposed to be the same, but corporate governance is, at the end of the day, a political process. And the political environment has a large effect on corporate governance. But at the judicial level, it shouldn't be different. The laws are the same." However, he added, under the new administration, "there's going to be changes, but it's going to take some time. We have good laws. It's the practices that are weak."
This lack of practice, or enforcement of existing laws, is especially stark when one looks at major chaebol such as Samsung or Hyundai, and this is where the Trump-Kim summit casts a shadow over chaebol reform. There is already talk of reopening the inter-Korean Kaesong Industrial Complex, two years after it was shut down over Pyongyang's continued nuclear missile testing, and a project that has in the past been tainted by chaebol misdeeds.
Last week, a South Korean delegation led by Vice-Minister for Unification Chun Hae-sung visited Kaesong and discussed establishing an office there.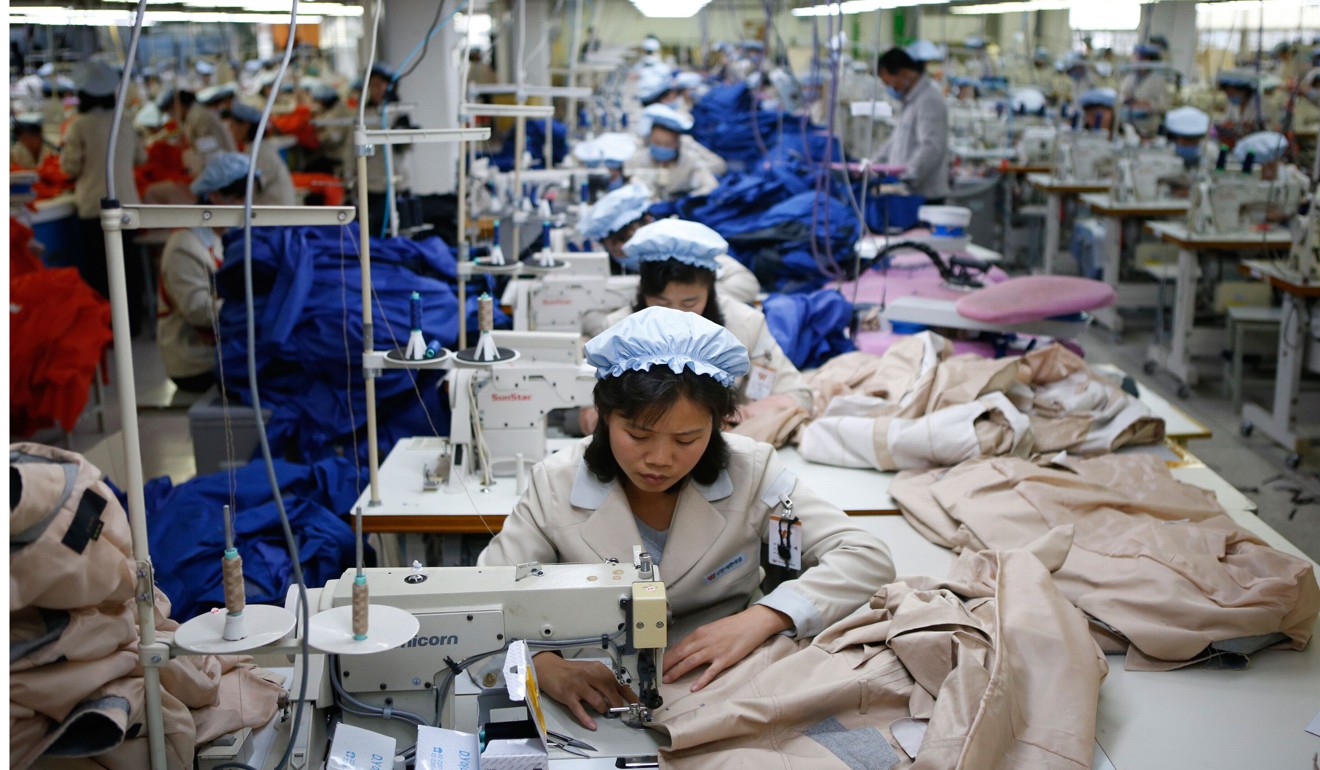 "Economic cooperation between North and South Korea should be the first order of business," Shin Han-yong, chairman of the Corporate Association of the Kaesong Industrial Complex, said. He said that given how quickly the recent summits with North Korea had come and gone, "hopefully economic cooperation will also come just as fast".
In a report released on Wednesday, Hyundai Research Institute suggested North Korea should focus on developing Kaesong. Samsung Securities, which recently launched a research team to look at investment strategies in North Korea, also released a report on Wednesday that said the regime had entered a new era. Both seem convinced that North Korea will be a new source of significant growth, probably affording them far greater power in a country where the poorly enforced laws of South Korea matter less than knowing which party officials to bribe.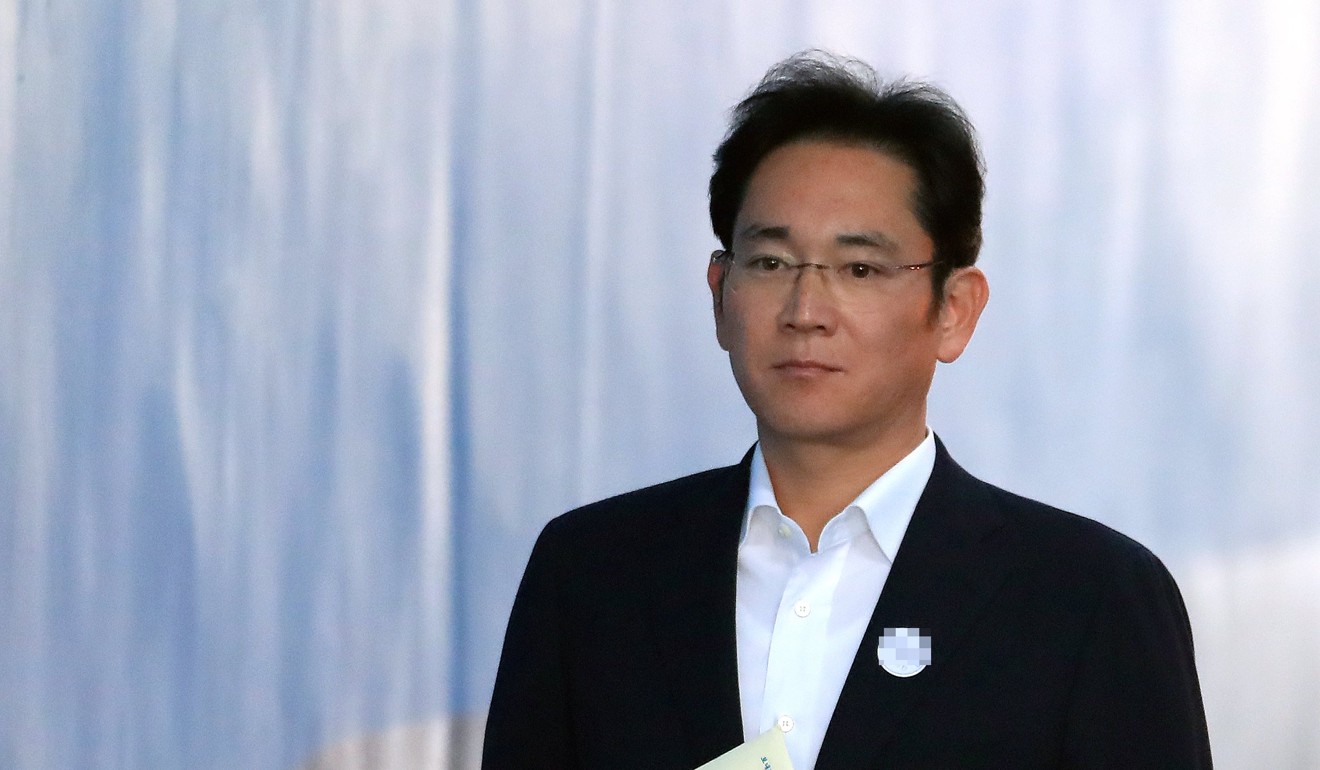 This harks back to the inter-Korean summit of 2000, when Hyundai gave Pyongyang US$500 million in secret payments to entice the regime to attend the summit in exchange for securing land-use rights in North Korea, particularly in the Mount Kumgang tourism area, a project that was initiated by Hyundai, as well as the Kaesong Industrial Complex. The late Hyundai Asan chairman Chung Mong-hun met former North Korean leader Kim Jong-il at the time and announced that the company would have development rights at Kaesong for the next 50 years. Chung later committed suicide when it was revealed he had cooked the books to conceal the cash transfers by the Kim Dae-jung administration.
But Moon, who vowed to reopen Kaesong during his presidential campaign, has already laid out plans for an economic partnership with North Korea, paving the way for ambitious chaebol while hopefully alleviating domestic concerns such as the dire impact his increased minimum wage is having on employment. This opens the same Pandora's box as before.
Meanwhile critics say Moon has yet to take any meaningful steps toward curbing chaebol power, despite having made big promises and appointing Kim Sang-jo, known as the "chaebol sniper", to head South Korea's Fair Trade Commission.
"When it comes to chaebol reform," said Geoffrey Cain, a business consultant who specialises in chaebol, "the Moon government has been all show and little else".
Cain said Moon was going after easy targets like Korean Air, which has already suffered from bad press and low public opinion, while doing nothing about the likes of Lee Jae-yong, who has been convicted of bribery and yet continues to run Samsung.
The problem is the corporate culture itself – chaebol are intensely militaristic. Cain has argued they employ well-organised units led by thuggish dictator types who, as with the Cho sisters, often violently attack their subordinates. In 2007, Hanwha chairman Kim Seung-youn was convicted of hiring gangsters to kidnap eight individuals whom he believed had been in a fight with his son. The gangsters drove the victims to a construction site where Kim and his son beat them with steel pipes. Kim was later pardoned and returned to the helm of the company.
It's perhaps unsurprising then that these conglomerates are eager to do business up north, where the government speaks a language they can understand. According to Cain: "The rot goes far deeper than is being reported. South Korean chaebol groups are financially viable North Koreas." ■