Umbu Mbora's house in Lewa village in East Sumba, a regency in Indonesia's Sumba Island, looks like a typical local house – hay-roofed, wooden-walled and largely unfurnished. What may shock foreign eyes, however, is that it hosts two of Mbora's unburied, dead relatives.
The remains belong to Mbora's cousin and stepsister, who died in 2010 and 2008. The first coffin is kept inside a small, dark room just next to the kitchen, the second is in the living room.
Both coffins look clean enough; they are well-covered with ornate Sumbanese fabric. While outsiders might be spooked by the presence of dead bodies inside the house, Mbora and his family are quite composed about it, shaking off any concerns about having lived with decomposing remains the past decade or so. "There's nothing unusual about having them in my house. I was close to them when they were still alive," says Rambu Herlina, Mbora's wife. "I see them as just sleeping in the room. Whenever I clean the rooms during New Year or Christmas, I lay out bethel for her or cigarettes for him. I also ask permission every time I enter … telling them that I am coming in to sweep the room."
They do not smell bad, either, for corpses. The key is to put layers of quality fabrics, tobacco leaves and calcium underneath the bodies. With these layers, the remains could be "good" for years, Mbora says.
This rite, while similar to customs in Toraja in Sulawesi island, is quite unlike rituals in the rest of Indonesia, the world's most populous Muslim-majority country. In Islam, a person must be buried as soon as possible after death. On Sumba Island, just an hour's flight from the resort island of Bali, it is common to keep the remains of dead relatives inside the house for years and even decades in some cases, until the family can afford an appropriate send-off to the afterlife.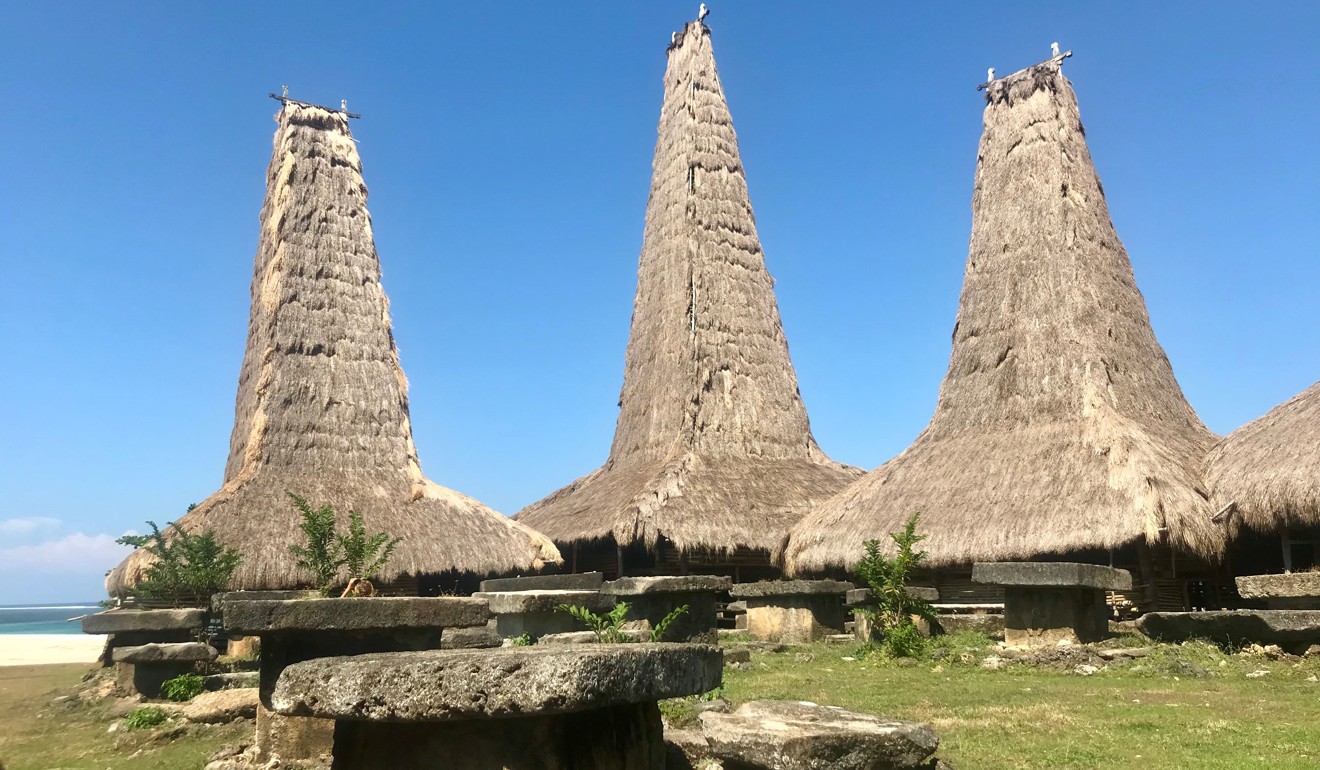 In East Sumba, more than 18,000 people still adhere to an ancestral belief called Marapu, worshipping an unnamed, all-knowing deity who possesses a large pair of eyes and ears. The Sumbanese believe the deity can hear and see everything. Dead ancestors are the intermediary between Sumbanese and this deity.
The belief requires an elaborate, costly funeral rite, especially for royal families such as Mbora's. His ancestor was "king" in the Lewa Kambera kingdom – Lewa and Prailiu, both in East Sumba. For centuries, Sumba's decentralised kings owned acres of land and livestock. These kings typically had several slaves and wives, sometimes blood relations to the kings. Cross-cousin marriages, such as Mbora and Herlina's, are common in Sumba to this day. "Back then if the king couldn't have children with his wife, he could marry other women, as many as he pleased. It was allowed because the kings were powerful," Mbora says.
When the kings died, they were buried with their gold jewellery, and in some cases living slaves, so the latter could continue to serve them in the afterlife. Such funerals could take months. The family would need houses to accommodate thousands of guests. Each entourage was fed at least a couple of fat pigs, requiring families to provide hundreds of the animals.
Today, while slaves are no longer buried with their masters, the rituals live on. Daughters are required to bring buffaloes, horses or cows to sacrifice at the funerals of their fathers – animals that cost up to 30 million rupiah (US$2,200) each. Meanwhile, each fat pig to feed the guests costs a further 3.5 million rupiah. Then there is the cost of housing them.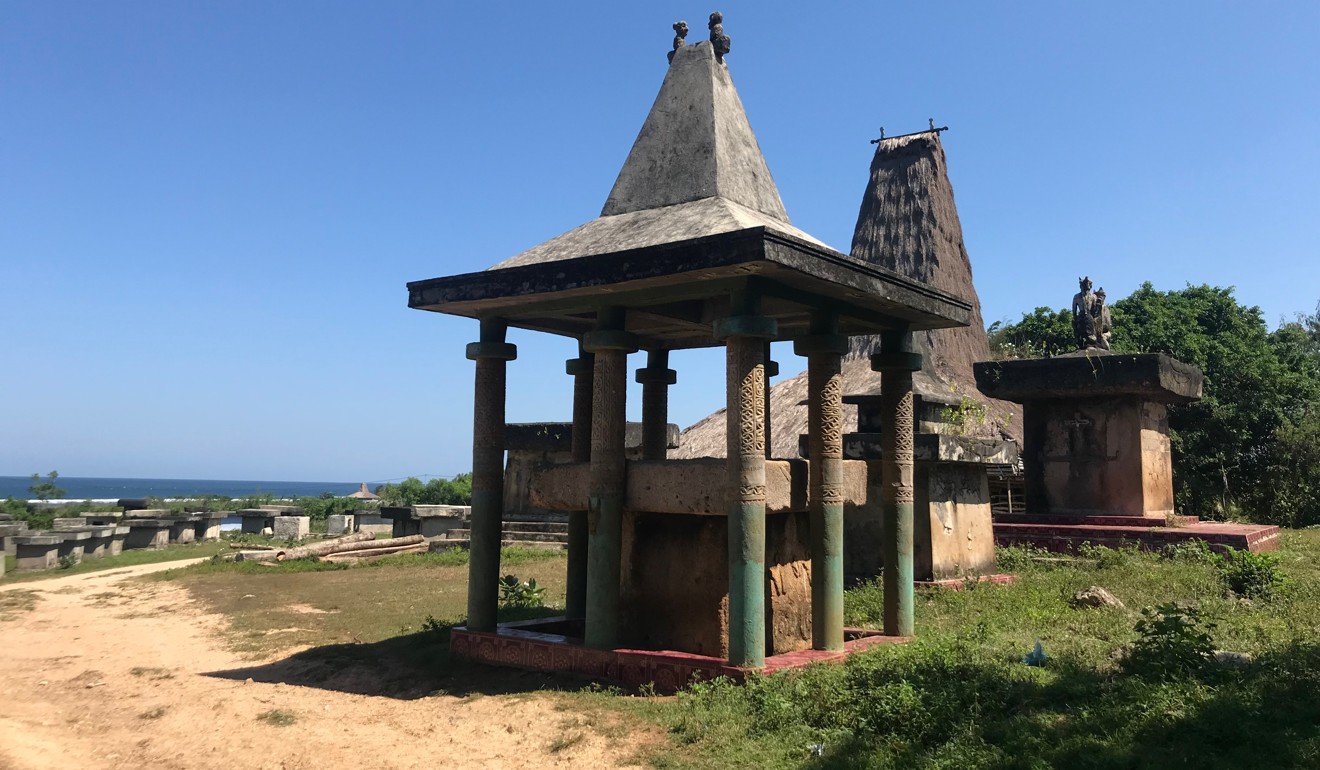 "We still lack the money to build a house to host our family and relatives during the funeral," Mbora says. "If we invite 50 guests, one guest could bring at least 50 people in their entourage, so we would need hundreds of pigs and buffaloes."
Another time-consuming task is the construction of Sumba's iconic monolithic tombs. Marapu dictates tombstones be made of one heavy, square stone, which functions as the tomb cover, and four smaller stones as pillars, sourced from the same quarry. Sizes vary, but bigger is better for noble families such as Mbora's. To drag the stones from the quarries takes hundreds of men, fed by the deceased's family members, and at least four rituals to summon the magical, ancestral power to help the men with the task.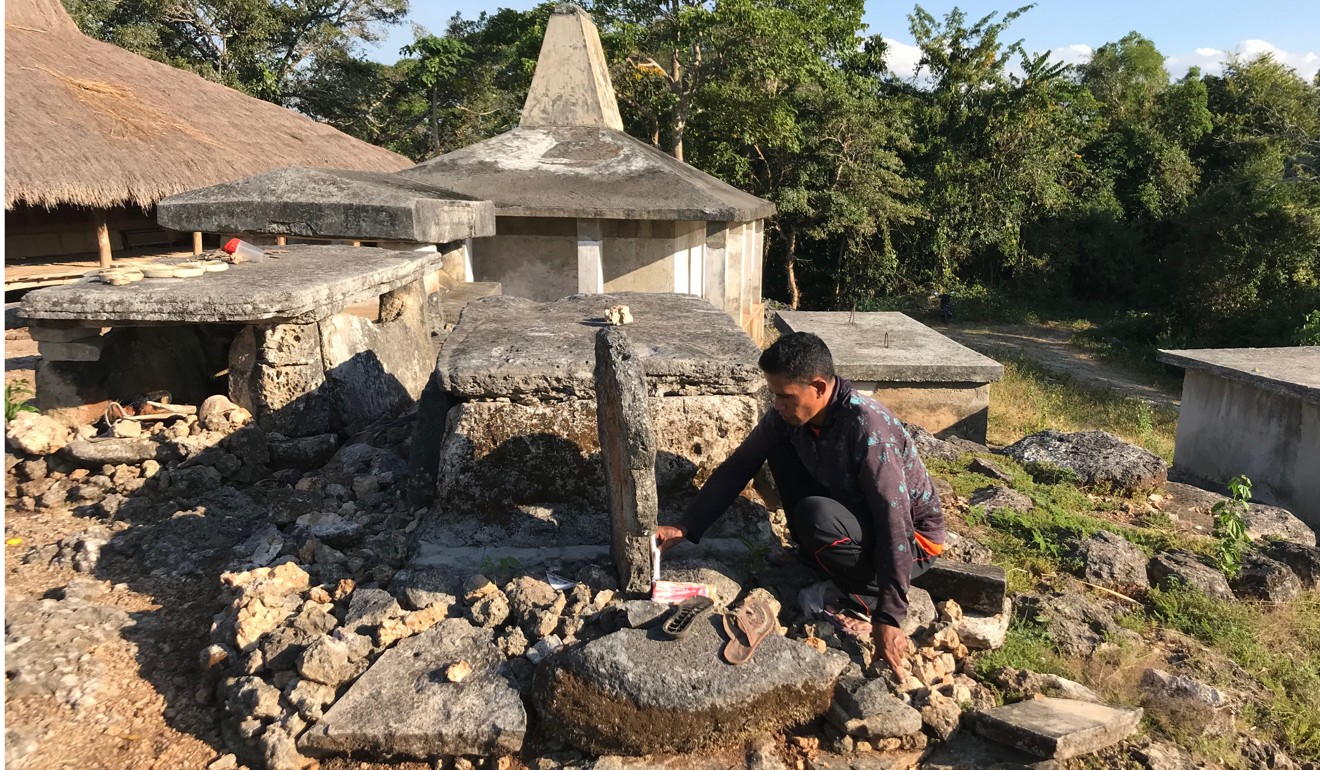 Nowadays Sumbanese can choose traditionally designed tombs made from cement and tiles, adorned with crosses or images of Jesus or the Virgin Mary, for those converted to Christianity, the island's main faith. These tombs, placed in front of houses and periodically cleaned, typically have doors to allow newly dead family members to be buried with their loved ones.
The high cost of such rituals is why Marapu is dubbed the world's most expensive religion.
"To drag the stone we would need at least 100 million rupiah and 300 men … you can imagine the cost of feeding them," Mbora says.
Such customs also explain why Sumba is among the poorest regions in Indonesia. Many on the island sacrifice livestock not only for funerals and burials but also for weddings, and the practice is widespread even among poor families who otherwise consume only corn rice and vegetables.
"I am flabbergasted every time I see Sumbanese who cannot even send their children to school bring horses, buffaloes or pigs to a funeral," says Reverend Debora Wuri Wuryaningrum, who moved to Sumba in 2004 from East Java. "If I calculate the cost, one day of a funeral is equivalent to the price of a motorcycle; for royal families … maybe a truck or a brand-new car."
Critics say that many aspects of the tradition are excessive, but well-meaning efforts to reduce expenses for funerals and other occasions are meaningless unless the government restricts sacrifices to a few animals.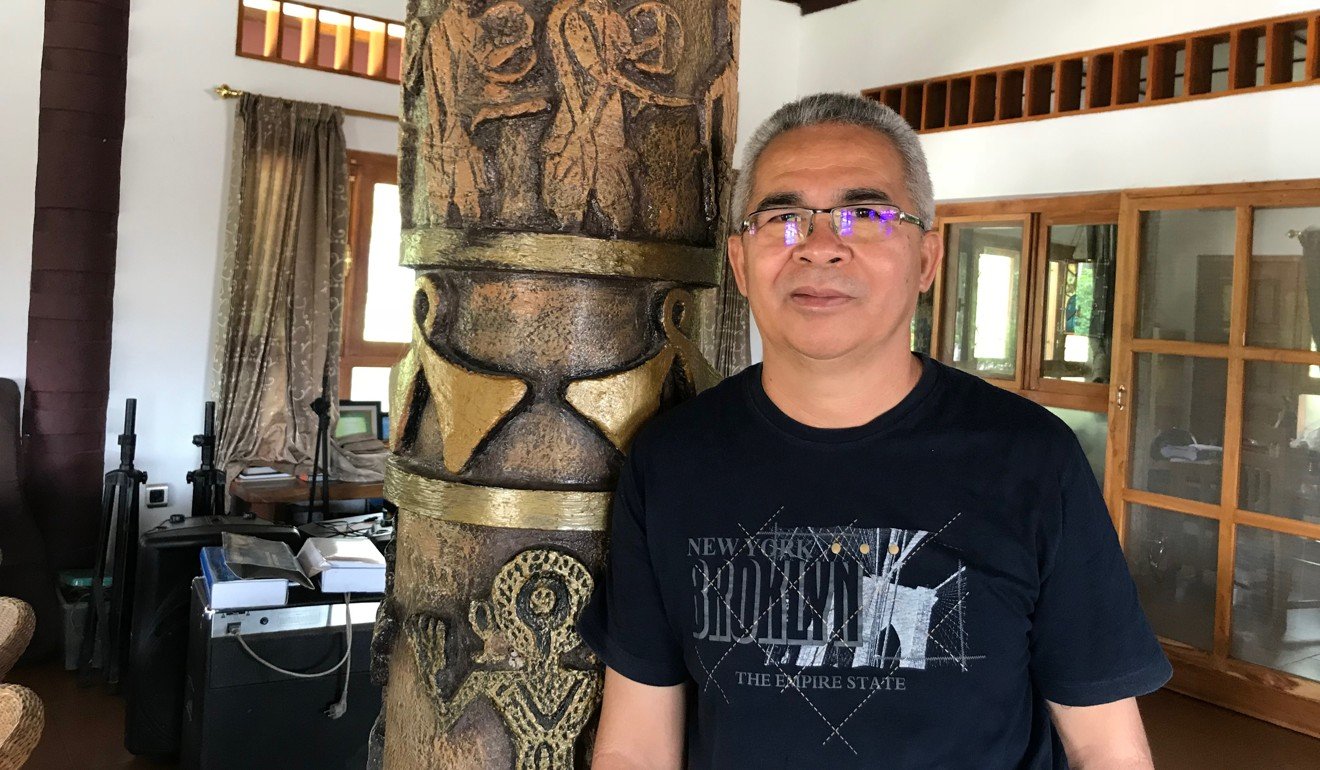 "Death is a social event that involves many people and a large amount of money, and in Sumba that requires the sacrifice of animals. It's a tradition. It would bring shame if family members did not sacrifice buffaloes," says Father Robert Ramone, founder of Sumba Cultural Research and Conservation Institute. "On the other hand, it also lowers the wealth of poor Sumbanese. We have been trying to reduce this, but we need the government to issue a regulation to help us because our effort alone is not enough."
It might be a challenge to change centuries-old traditions and beliefs, especially in Sumba where deep-rooted Marapu is woven into other dominant faiths such as Christianity and Islam. In Mbora's Christian household, for example, the two in-house dead relatives are still treated as living family members.
"Although they can't answer us, we are still communicating with them, just to show our respect for them," Mbora says. "We will join them again in the afterlife. The Bible says that what is united can't be separated, so we will still be one family, whether in the tomb or the house." ■