Khushi, an Indian transgender woman, never thought that when she challenged a policeman who had grabbed her breast it would set off a series of events that would leave her seeking justice more than four years later.
During a pilgrimage to a Muslim shrine in Rajasthan state, she was arrested and brought to a police station where she was beaten and raped. Adding insult to her injuries, she had to beg authorities to register a complaint.
India has long struggled with rape. The country has recently been ranked the world's most dangerous place for women, in part because of the high risk of sexual violence, according to a poll of international experts. While violence against women in India has gained national attention – millions protested against sexual assault after a student was gang raped in Delhi in 2012 – many in the country's transgender community say they feel like crimes against them stay largely hidden in the shadows.
"India sees a furore every time there's a rape case, but not for me – I wasn't born a woman," says Khushi, 30, who now lives in Mumbra, a city on the outskirts of Mumbai.
"When a transgender woman gets raped in this country, cops first mock her, saying she doesn't have the organs to be sexually assaulted; and what follows is a barrage of injustices – perhaps greater than the first one."
FOUR RAPES EVERY HOUR
According to the latest government figures, 170,000 women were raped between 2012 and 2016. That means an average of four women were sexually assaulted every hour over that span.
Deadly demographics: women face grim odds in male-heavy societies
The government has strengthened anti-rape laws, and also enacted new ones over the past six years. These followed the public uproar over a gang rape in Delhi in 2012, when a 23-year-old woman was raped by six men and thrown off the moving bus on which she was assaulted. She died two weeks after the attack.
In April, the central government passed an ordinance authorising the death penalty for those convicted of raping girls younger than 12.
Despite this, sexual abuse against transgender men and women remains largely ignored. The Transgender Persons [Protection of Rights] Bill, 2016, for example, treats sexual violence as a petty offence – maximum punishment being two years.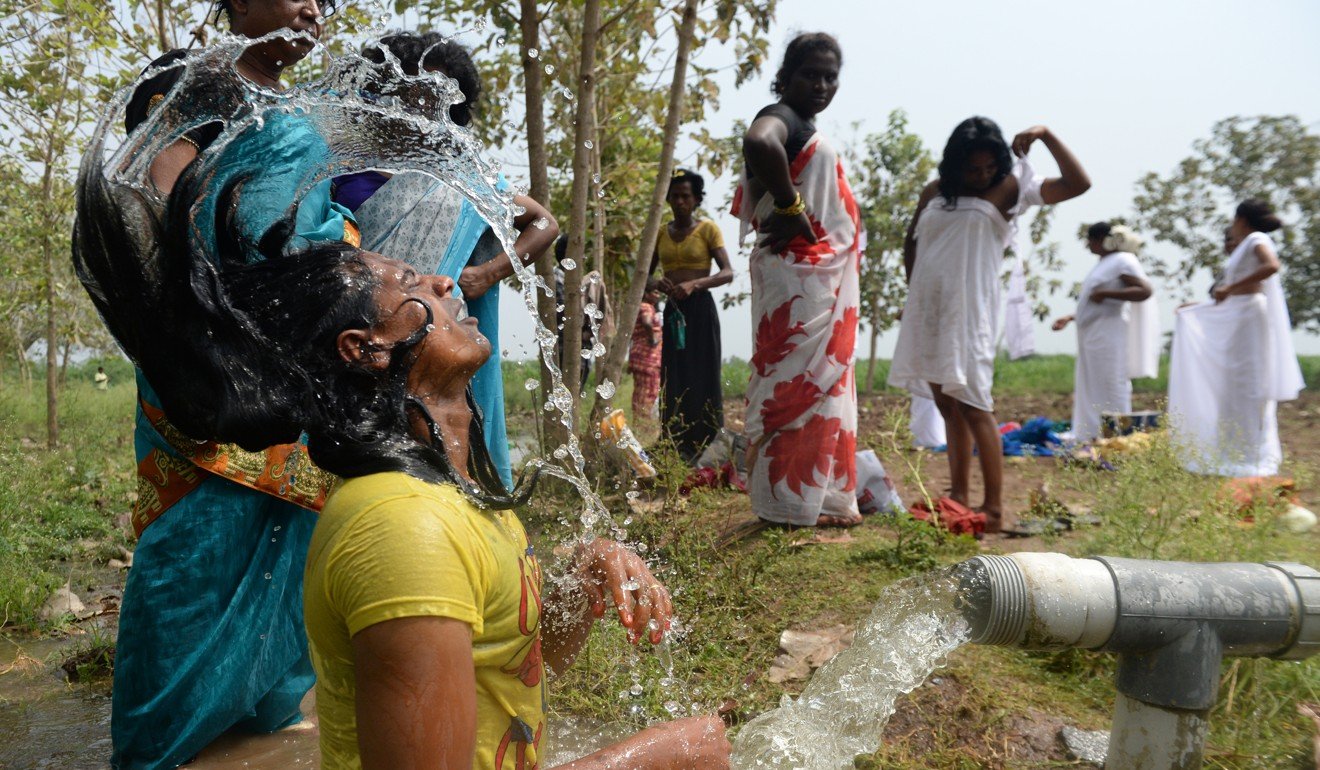 "If you look at the 2016 bill, the government has not even defined rape as an offence," says Santa Khurai, an indigenous transgender woman and secretary of All Manipur Nupi Mannbi Association, a LGBT non-profit organisation in Manipur state.
"All they've mentioned is 'physical abuse' and 'sexual abuse', punishments for which range from six months to two years. In Indian legislation, the question of sexual violence is hardly addressed for the transgender community, leaving no hope for answers."
Unlike crimes against men, women and children, the Indian government does not publish annual statistics about crimes against transgender people. Data is usually gathered by NGOs, and a survey last year revealed that 40 per cent of transgender people faced some sort of sexual abuse in India before turning 18. The survey, conducted by Swasti Health Resource Centre – a Bangalore-based non-profit group, interviewed 2,169 transgender people in three states: Maharashtra, Tamil Nadu and Karnataka. It concluded that sexual abuse begins as early as age five, and continues beyond childhood.
LACK OF LEGISLATION
India has gender-specific rape laws – men, as defined by law, cannot be raped. There have been petitions for gender-neutral provisions, but they have yet to see the light of the day. And hence, although cases of sexual violence against transgender women can seemingly be covered under the penal code, transgender men have no legal respite.
"Even when it comes to transgender women, law hardly comes to the rescue. What use are books of statutes when they are not implemented?" says Salma Khan, 40, a transgender woman and president of Mumbai-based NGO, Kinnar Maa Trust, which supports 5,000 people from the community.
"The Indian constitution does not discriminate, but its keepers certainly do. Of the transgender people registered with us, at least one in four has been a victim of rape, gang-rape or serious sexual violence. And of these, only 10 per cent were successful in getting official complaints registered with the police. Most of them were deterred with the same question: you're neither male nor female; how can you be raped?" Khan says.
Khushi was asked the same question when she tried to register an offence after she was raped by three policemen. Authorities at first refused to believe her gruesome tale of custodial torture, she says.
Her complaint was lodged six days after she was assaulted – and only after her cause was taken up by influential LGBT activists and medical reports confirmed she was raped.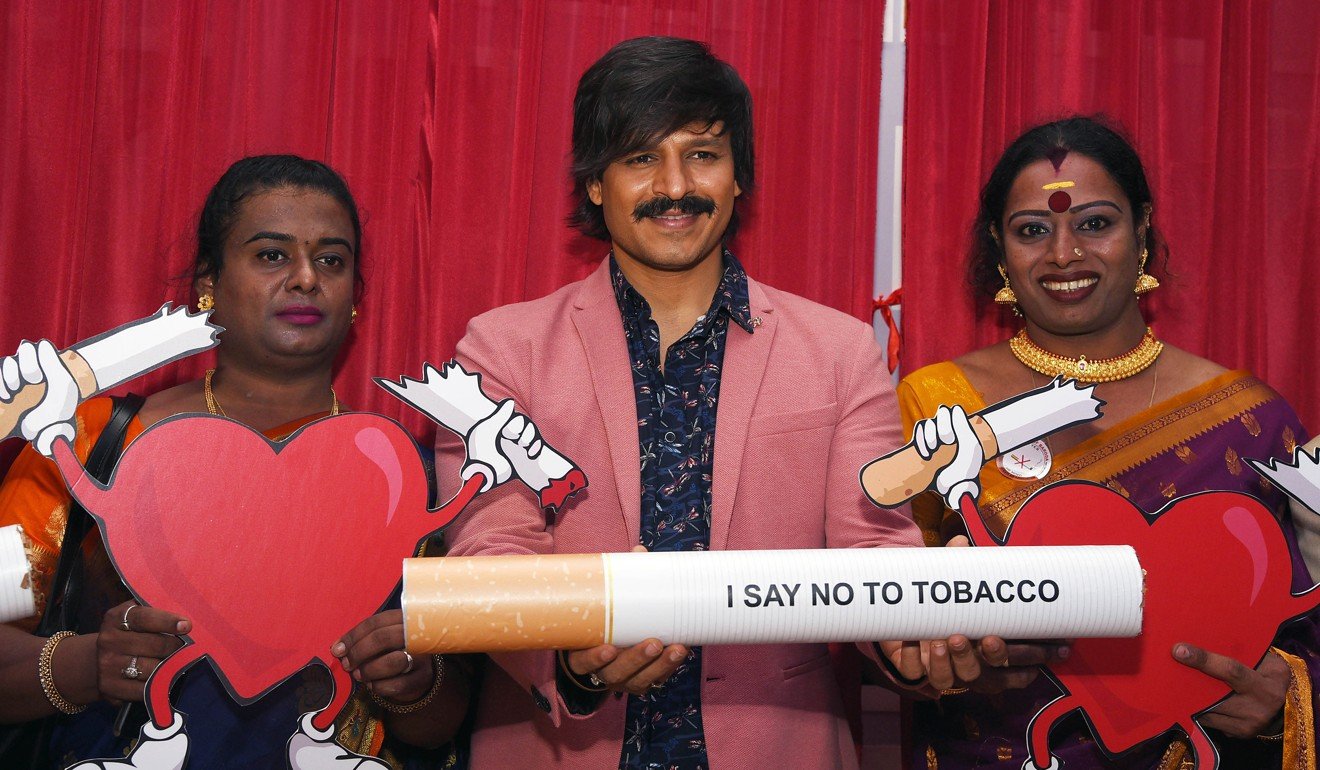 It was June 2014. Khushi, along with seven other transgender women, was on her way to the shrine when a policeman stopped their vehicle. Khushi says the officer, Bhawani Singh, asked for a bribe to let the vehicle pass, and when she refused, he grabbed her breast.
"Are those real or fake?" he demanded.
A physical altercation ensued between the women and police.
Soon after, Khushi, who underwent gender reassignment surgery in 2010, and her friends were arrested and detained at the Dargah police station in Ajmer. Khushi says that while at the station, many of the women were molested, assaulted with belts, and asked to "walk the ramp and show".
"Around 3am the following morning, Singh woke me up, and dragged me by the arm into another room, where three policemen stood waiting. He said that since I hadn't answered his question, I would now have to show him if my breasts were real.
"Even as I begged them to let me go, they stripped me of my clothes, and three of them – Singh and two other policemen – took turns raping me. The fourth cop, meanwhile, filmed the gang rape on his phone. The assault stopped only when a policewoman heard my cries for help, and asked the room to be opened."
Khushi was detained for four days after the alleged assault, she says, and was denied medical assistance.
Although an offence was registered, investigations in the case have seen little progress in the past four years.
"One of the cops was suspended, while three others were transferred. But there has been no legal action against them," she says.
Malini Agarwal, inspector general of Ajmer police, did not to respond to requests for comment.
Khushi's case is alarming, however, it is certainly not a one-off, says Vyjayanti Vasanta Mogli, a transgender woman and founding member of the Hyderabad-based collective Telangana Hijra Intersex Transgender Samiti.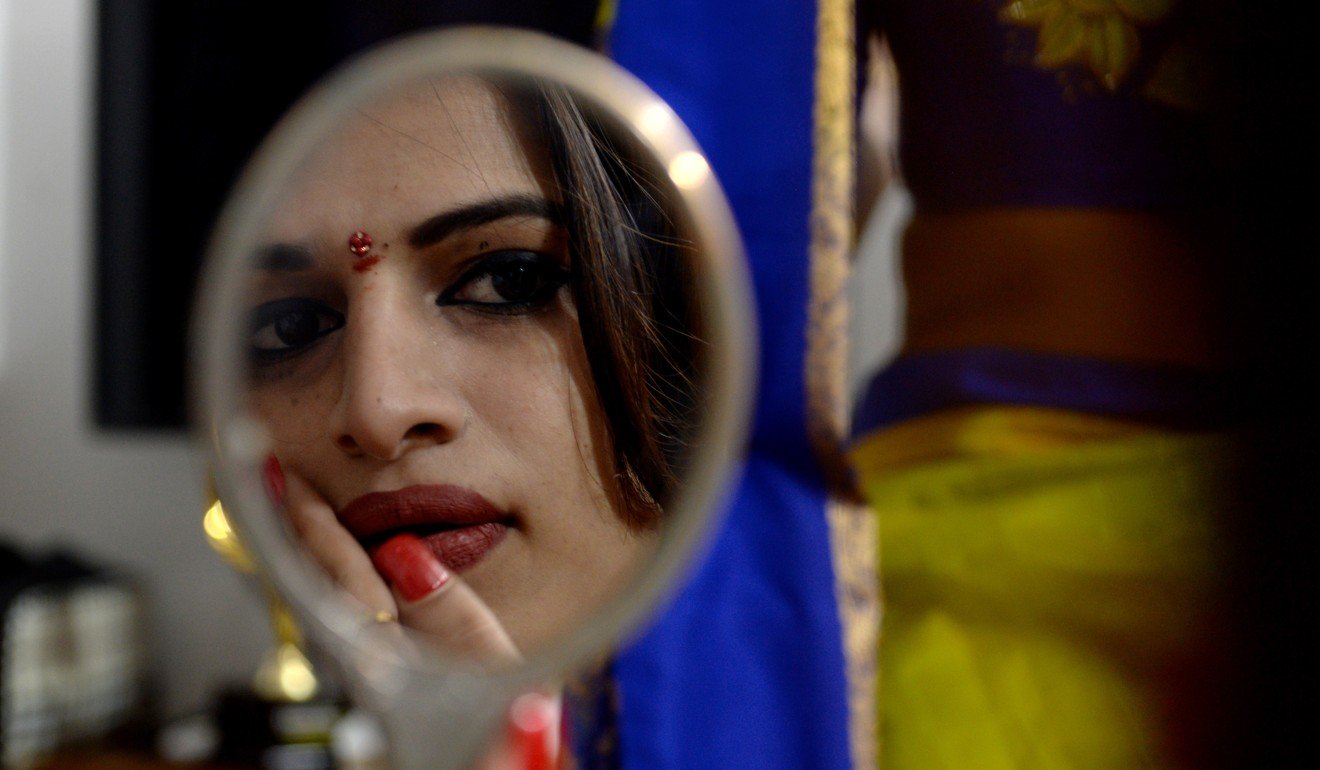 "Sexual violence at the hands of state agencies is rampant against the transgender community all over India," Mogli says. "A few years ago, I encountered a case where a soldier raped a transgender woman, and tried to throw her off a moving vehicle. When she started shouting for help, the officer stopped the car, broke a branch off a tree, and hit her on the face with it."
Mogli adds that the refusal by officials to register sexual assault complaints often forces transgender victims to suffer in silence.
"I've helped a transgender woman, who was not only raped, but also had acid poured on her face. When she approached the police, the cops registered a complaint against the victim instead – for indulging in anal sex, which is a crime in India. It took months of relentless campaigning to get her complaint registered."
Neha Munde, 28, a transgender woman living in Mumbai, also witnessed similar apathy from the police. Munde, who holds a master's degree in commerce, says she was on her way to visit a friend in 2013 when a group of men abducted her. They took her to a flat, where she was kept captive for two years.
"There wasn't one day when I was not violated. My abductors would gang rape me at times, and at others, they would invite their friends to do so. It was only after two years that I managed to flee from that hell."
She says that since transgender people are largely treated as a burden, her family did not look for her when she went missing in 2013. When she returned two years later – frail, bruised, and ailing, they took her in. Munde joined Kinnar Maa Trust after the ordeal, and has been working with them since.
Afraid of further violence from her abductors, she did not approach the police – a fact which, according to Khan, is true for 90 per cent of the victims she has encountered.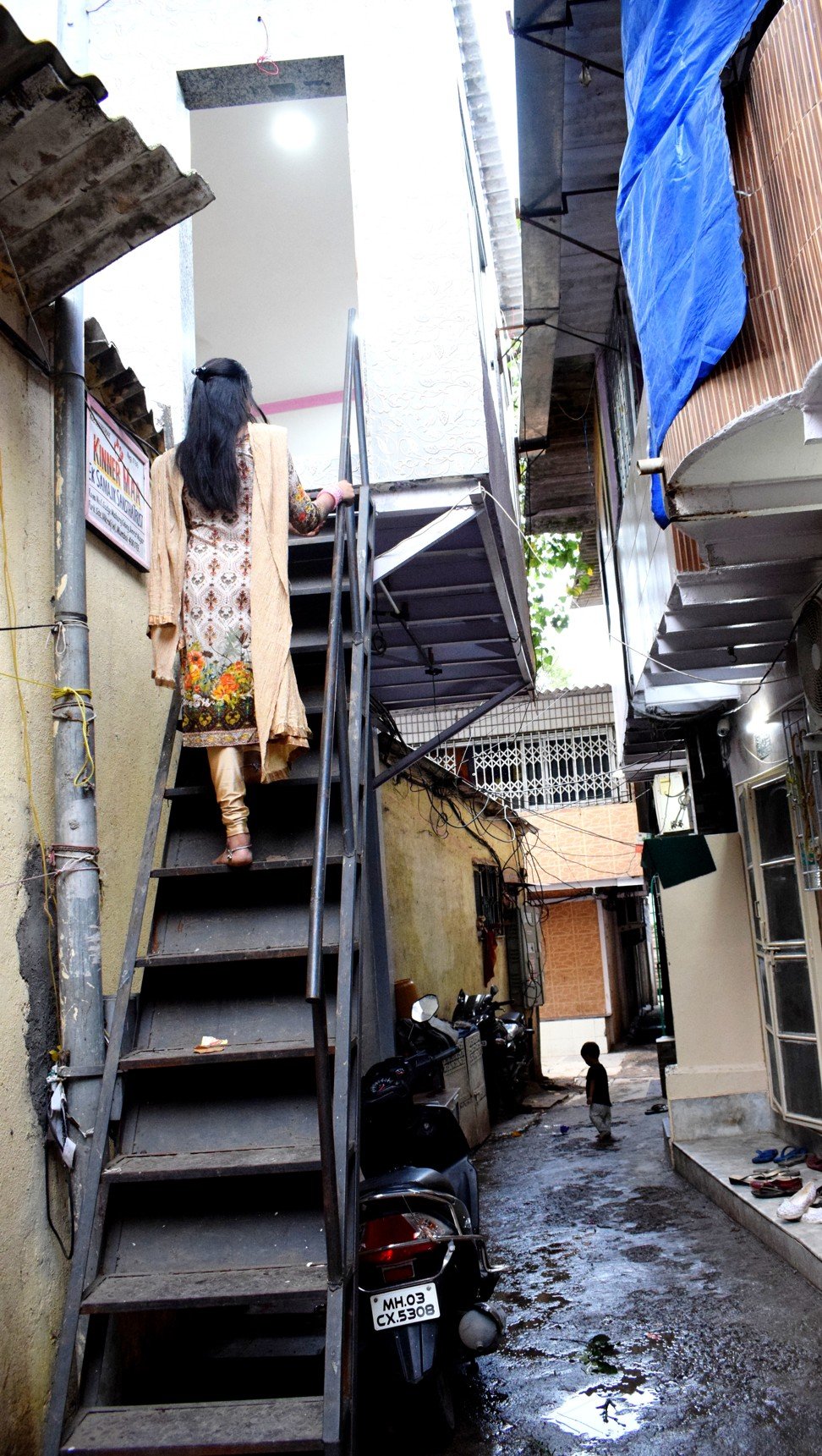 However, in 2016, Munde was raped again by the same men and considered taking her own life, she says.
"It looked inescapable, that circle of brutality. But my peers at the NGO extended their support, and convinced me to raise my voice.
"I approached the police, and innumerable other state entities thereafter, but my prayers for justice always fell on deaf ears. Eventually, I approached the National Human Rights Commission of India, and with their help, an official complaint was lodged earlier this year – two years after the crime."
'WE ARE NOT PARIAHS'
Khan says that transgender people in India are often mocked and bullied in schools and colleges, and the discrimination extends to their professional lives, where they are largely deprived of employment opportunities. The rampant sexual violence and relaxed legislation further their tragedies.
"I do believe there is a need to strengthen the laws to protect our community. But more importantly, I believe Indian society needs to be sensitised so they stop looking at us as pariahs," Khan says.
She recalls an incident when a transgender person was thrown under a running train because he asked a group of men for money to buy food.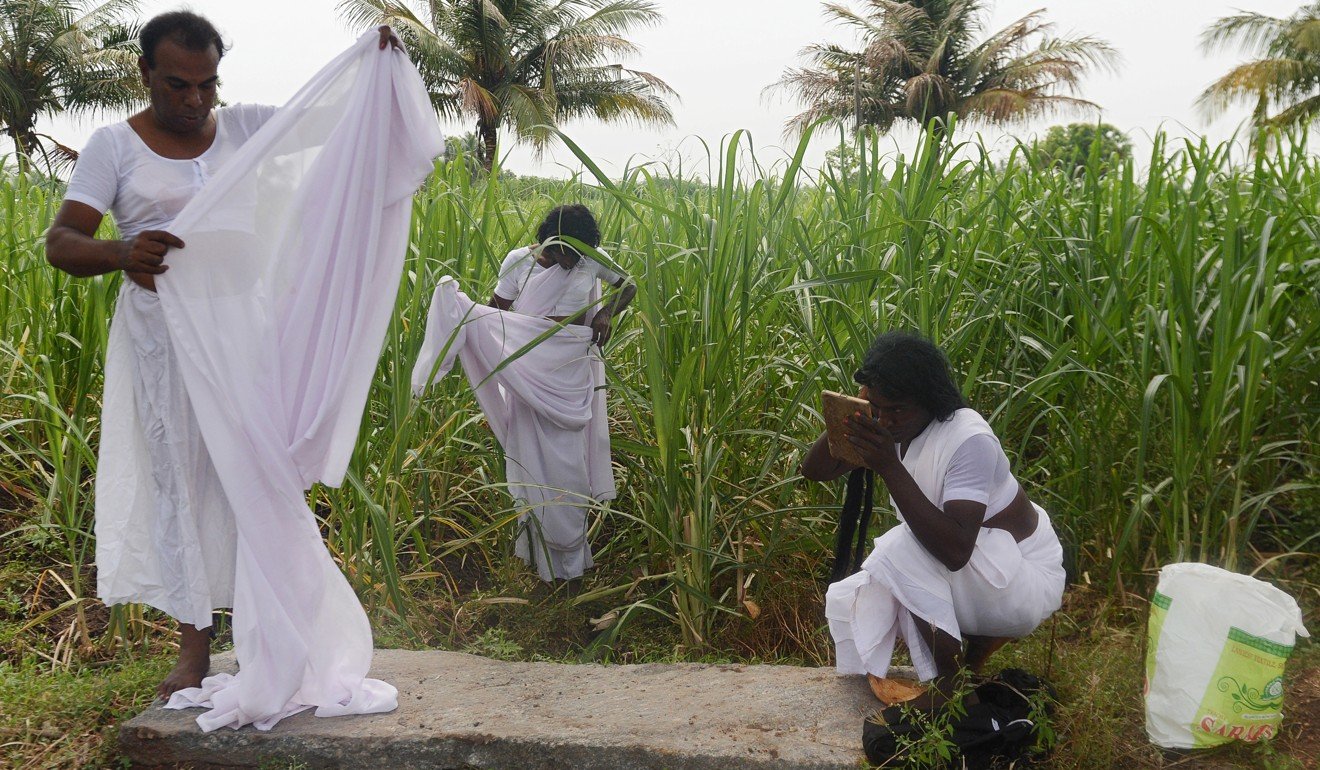 "In another case this month, a transgender activist attempted suicide in Mumbai after she was assaulted by three political party workers, who assumed her to be a sex worker since she was distributing condoms. All these beatings, murders and sexual assaults are because transgender people are looked at as the disease of the Indian society. If this perception persists, no legal dogmas – strong or weak – can protect the community."
But no matter how difficult the struggle, Khushi seems determined to bring her perpetrators to justice. She says that even four years later, images of the night still plague her every few minutes.
"Everyone asks me to quit this fight, but when I'm alone, my resolve to get justice becomes stronger. I want them to feel the pain I felt in those 40 minutes."
WORLD'S MOST DANGEROUS COUNTRIES FOR WOMEN
1 INDIA - Tops the list, with levels of violence against women still running high, more than five years after the rape and murder of a student on a bus in Delhi sparked national outrage and government pledges to tackle the issue. India was the most dangerous on three issues – the risks women face from sexual violence and harassment, from cultural and traditional practices, and from human trafficking.
2 AFGHANISTAN - Women still face dire problems nearly 17 years after the overthrow of the Taliban. Most dangerous country for women in three areas – non-sexual violence, access to healthcare, and access to economic resources.
3 SYRIA - Third after seven years of civil war. Second most dangerous country for women in terms of access to healthcare and non-sexual violence, which includes conflict-related violence as well as domestic abuse. Joint third with the United States on the risks of sexual abuse.
4SOMALIA - Fourth after being mired in conflict since 1991. Third most dangerous for access to healthcare and for putting them at risk of harmful cultural and traditional practices.
5 SAUDI ARABIA - Overall fifth, but the conservative kingdom is second most dangerous country for women in terms of economic access and discrimination, including in the workplace and in terms of property rights.
6 PAKISTAN - Sixth most dangerous and fourth worst in terms of economic resources and discrimination as well as the risks women face from cultural, religious and traditional practices, including so-called honour killings.
7 DEMOCRATIC REPUBLIC OF CONGO - The United Nations warns millions of people face "hellish living conditions" after years of factional bloodshed and lawlessness.
8 YEMEN - Ranked poorly on healthcare, economic resources, risk from cultural and traditional practices, and non-sexual violence.
9 NIGERIA - Human rights groups accuse the country's military of torture, rape and killing civilians during a nine-year fight against Boko Haram.
10 UNITED STATES - The only Western nation in the top 10 and joint third with Syria for the risks women face in terms of sexual violence, including rape, sexual harassment, coercion into sex and a lack of access to justice in rape cases.
*Thomson Reuters Foundation