Kamila Andini never imagined she would become a filmmaker. "Never," she emphasises.
"Even though I was born in a filmmaker's house and, seeing who my father is [Garin Nugroho, one of the nation's most well-respected filmmakers], there was always poetry, storytelling, nature, art and culture in the atmosphere of our house – but when I was a kid, I never thought about it."
Now in Bali running workshops and conducting research, Andini says she found it was her calling and has now released her second feature film Sekala Niskala (The Seen and Unseen). Yet after making her first film, The Mirror Never Lies, she considered giving it all up to take care of her family, a typical path for Indonesian women who are often deeply scrutinised for how they navigate their work-life balance.
She says after the birth of her first daughter, she felt so attached to her that she considered ending her career. "I thought, maybe this is all I will do now," Andini says. "I always wanted to be a mother. But after eight months, I missed being in the director's chair."
Born in Jakarta in 1986, Andini grew up in an especially creative household. She had many creative hobbies as a child – dancing, painting, music and photography – and became interested in film only when her friends assumed she could help them make one.
Andini says her parents' parenting style was organic, supporting the children's creative interests while not pushing them away from technology that might have hampered them. "Worrying about [the effects of] technology happens in every decade," she says. "Not just now. In my time, people worried so much about children and television, and now it is the same for children and tablets and phones." It does not worry her, because "it will always be like that. Time will create new technology and parents will be very worried about this new thing that we didn't grow up with."
"As a filmmaker in the digital era," Andini says, "this is my field. The places where I put my seeds, where my husband and I are able to put food on the table for our kids." So like her own parents, they won't be making them avoid technology. "When I was a kid, my dad made great television shows for children. His films were on TV, too, so it wasn't something we avoided. We lived from it."
After high school, Andini moved to Melbourne, Australia, to study sociology and media arts. Her interest in culture, identity and women blossomed there.
"My short films focus on grown-up women," she explains. "I like to tell stories about women in general." Her shorts, Following Diana and MEMORIA, both explore contemporary women's lives, the first set in urban Jakarta and the second in East Timor.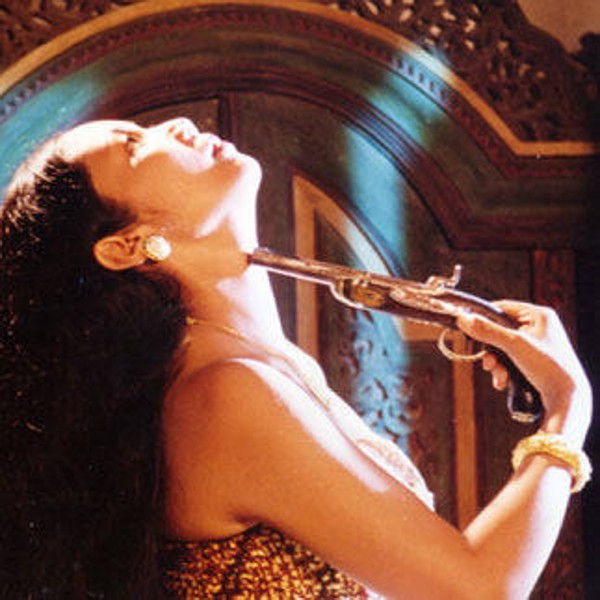 Andini's latest feature film, The Seen and Unseen, was released domestically in March and is receiving rave reviews on the international film festival circuit, despite its grim theme of how children handle illness and death. The film has won Best Film at Tokyo FILMeX and the Generation KPlus International Jury's Grand Prix at the Berlin International Film Festival.
The Seen and Unseen tells the story of a pair of Balinese twins – a boy, Tantra, and a girl, Tantri – who are utterly inseparable until Tantra falls into a coma, suffering from a large brain tumour. "People say, a boy twin and a girl twin is a symbol of balance," Tantri is told during the film. "You're lucky to have him, and he is lucky to have you, too. You two complete each other."
Tantri begins meeting her brother's spirit during nighttime visions to say farewell: they dance together and act out scenes in dramatic handmade costumes. These are some of the film's most visually impressive moments, such as when Tantri dances under a full moon wearing a crown made of flowers, or when she meanders along an overgrown path between rice fields, wearing a bird outfit made of intricately folded yellow grass. First-time actress Ni Kadek Thaly Titi Kasih is truly a wondrous discovery as Tantri; her ability to portray both mystical elements and real emotions is superb, taking us from rage and sorrow to acceptance and happiness over the course of just 86 minutes.
Both of Andini's feature films so far have had children at their centre. Her first film, 2012's T he Mirror Never Lies, followed the lives of a Bajoe "sea gypsy" community in Southeast Sulawesi's Wakatobi National Park. Andini says she feels an affinity with the curiosity of children, and enjoys using their point of view to look at and question the world.
"Childhood is a time to ask anything without worrying if you've got the right answer or not," Andini says. "I love working with child actors, whether professional or unprofessional. They have a certain energy and character that I can relate to and work with when I am developing scenes and stories. I also like to tell stories from their point of view. I imagine back to when I was a kid, I had lots of questions, a big curiosity about the world, and [I was] very imaginative in a personal way."
The Seen and Unseen is unique for Indonesian cinema; not many locally made films are shot in Bali, despite its international recognition as the quintessential Indonesian island, and few films use the Balinese language. "Sekala niskala itself is a Balinese philosophy – it's how the Balinese live," Andini explains when I ask if the film would have worked if shot elsewhere. She says she knew she "wanted to talk about life and death, and when I heard about sekala niskala in Bali, [that became] the foundation of my story, and the place where it lived."
Andini deliberately chose to explore illness, death and grief through the eyes of a child because the difficult nature of the topic "is why a child's perspective is so important". It helps make the issue more digestible, simplifying and solving it through one's imagination.
"Yes, death is sad, but you can always see things from another perspective if you can see things and feel things closer to you.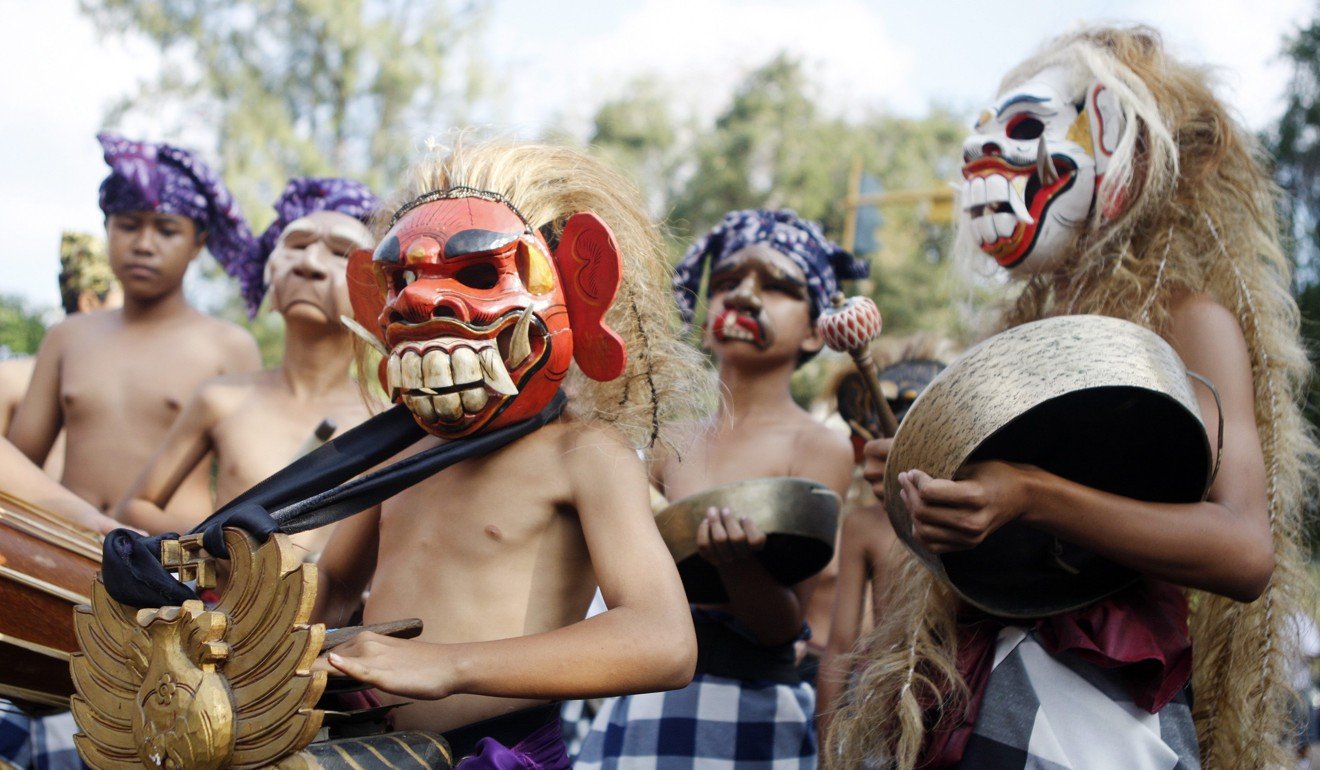 Every culture sees death differently. In Bali, for example, death is a part of life. Life is a circle, and dying means we are entering another world." This, she explains, is what "the seen and the unseen" of the film's title refers to.
Andini was already fundraising to shoot The Seen and Unseen but was invited by friends to film a couple of shorts in the meantime. This process was what made her realise that she still wanted to make films. "My partner also felt happier seeing me do the things I love, and just being myself. [We realised] that this thing about kids – we could work it out."
The subtle irony of being a woman with children making films about women and children is not lost on Andini. She emphasises that men in the film industry do not have the same struggles, and Indonesia remains a conservative country with regards to its vision for the ideal woman. "Once we become mothers, we have to face choices and make decisions. We live with the stereotype of how a woman should be: a household is a woman's responsibility, we should take care of our husbands, prepare their meals and clothes, we should be the perfect mother for our kids," she says.
"The perfect woman [in Indonesia] is a woman who can do everything in the household by herself," Andini comments wryly. "But we are never perfect, and we cannot easily change society. I know a lot of women who used to be in the film industry but aren't any more. Some of them are talented, but they feel it is too much [to work and be a mother]," so they focus on their children.
Andini says she can understand why some female filmmakers make this choice – becoming a mother has made the filming process much more difficult, especially as the Indonesian industry remains almost entirely male-dominated. No female-directed film has made it into the annual top five highest-grossing domestic films since 2011, when Chiska Doppert released her romcom Poconggg Juga Pocong about a shroud-wrapped ghost too shy to scare people made it into the list.
WATCH: Chiska Doppert's Poconggg Juga Pocong (trailer)
"Having these two roles [as mother and director] is not suitable for the film industry, which needs a faster rhythm," Andini explains. "That is why it is important for me to be independent – I work with my own production company, and I created my own working ecosystem. The people I work with need to know who I am and that I am a mother too, that I might bring the kids to work [sometimes]." She says she is fortunate to have a partner who understands – her husband, Ifa Isfansyah, is also a successful filmmaker, whose 2011 film The Dancer won four Indonesian Film Festival awards.
While the #metoo movement has led to major changes, it has so far failed to touch Indonesia. "I am sure there is a similar problem," Andini muses. "But the movement hasn't been taken up in Indonesia … Indonesian people are not very confrontational people."
Indonesia remains stuck debating issues such as whether polygamy should be permitted, Andini explains. So, dealing with something more nuanced such as sexism? "It is tough for us to get there," she concludes.
Kamila Andini will be appearing at the 2018 Ubud Writers and Readers Festival in Bali, 24-28 October. www.ubudwritersfestival.com/