After four months in Phnom Penh, Sothy Kum still has more bad days than good. Nights, he says, are especially hard – when the tears come and he feels every bit of the 14,000km (8,700 miles) separating him from his family and the small Wisconsin town he calls home.
In Wisconsin, Sothy Kum, 43, has a wife, Lisa, whom he met in 2009. He has a business he shares with her, which was their livelihood, and a house in a cul-de-sac, which is nothing like the one-bedroom flat he sleeps in now in a neighbourhood he can't name, in a city he has never known.
"Nearby the temple" is what he tells people when they ask where he lives.
In 2014, Sothy Kum was convicted in the United States of a marijuana-related offence. He served a one-year prison sentence and returned to his life. In late 2016, Lisa gave birth to the couple's daughter, Emma.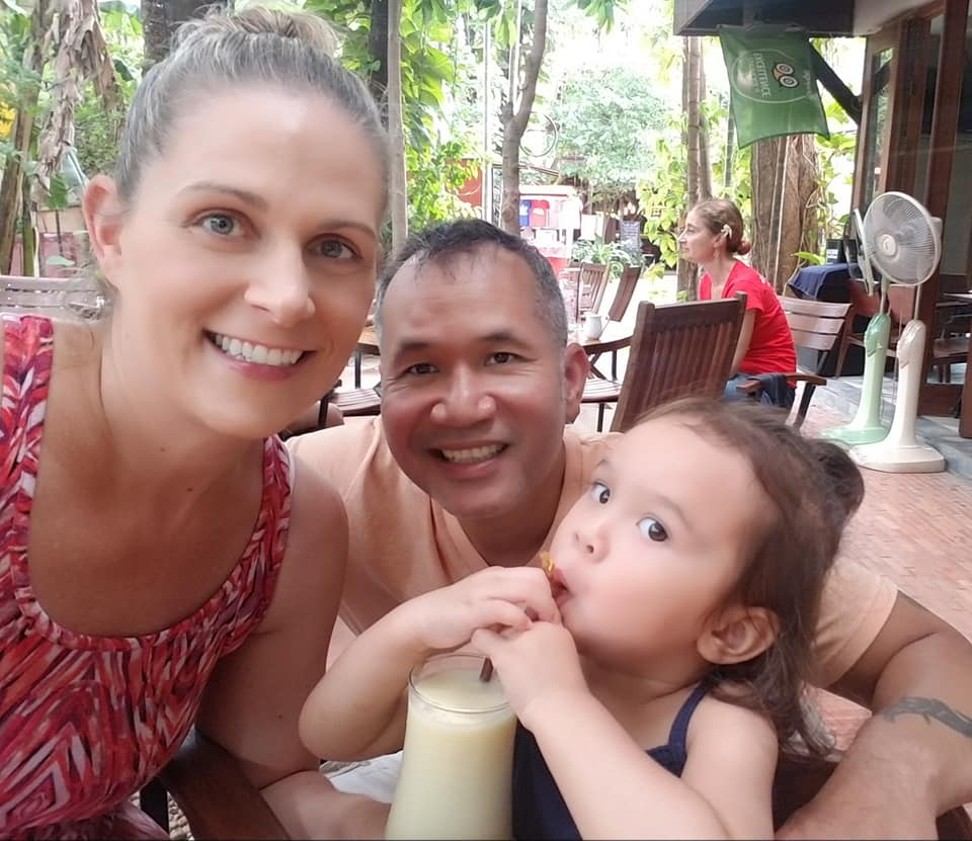 Then, early one morning last October, US Immigrations and Customs Enforcement came to Sothy Kum's door to take him away. He was detained for six months, though he was not charged with any crime.
In April, he and 42 others were shackled and loaded onto a plane bound for Cambodia – the largest single group of deportees in the history of US-Cambodia relations.
For 37 years, Sothy Kum had never left the United States – not since his family arrived in 1981, after the refugee camps in Thailand and the Philippines, after fleeing the murderous Khmer Rouge on foot when he was just two.
Sothy Kum lived in the US on a green card bearing the words "PERMANENT RESIDENT," but he never applied for formal citizenship. Like many on the plane with him, he never knew there was a need.
The law is clear, however, and legal immigrants in the US with felony convictions are eligible for deportation.
Historically, Cambodia only accepted deportees from the US in limited number, in part because many left the country when they were very young and lack evidence to show they were born there. But under new pressure from the administration of US President Donald Trump, deportations are on the rise.
For most of the men and women on Sothy Kum's flight, Cambodia had never been home. Now, four months after their arrival, many still face challenges in finding work, housing and means to cope with the lives they left behind.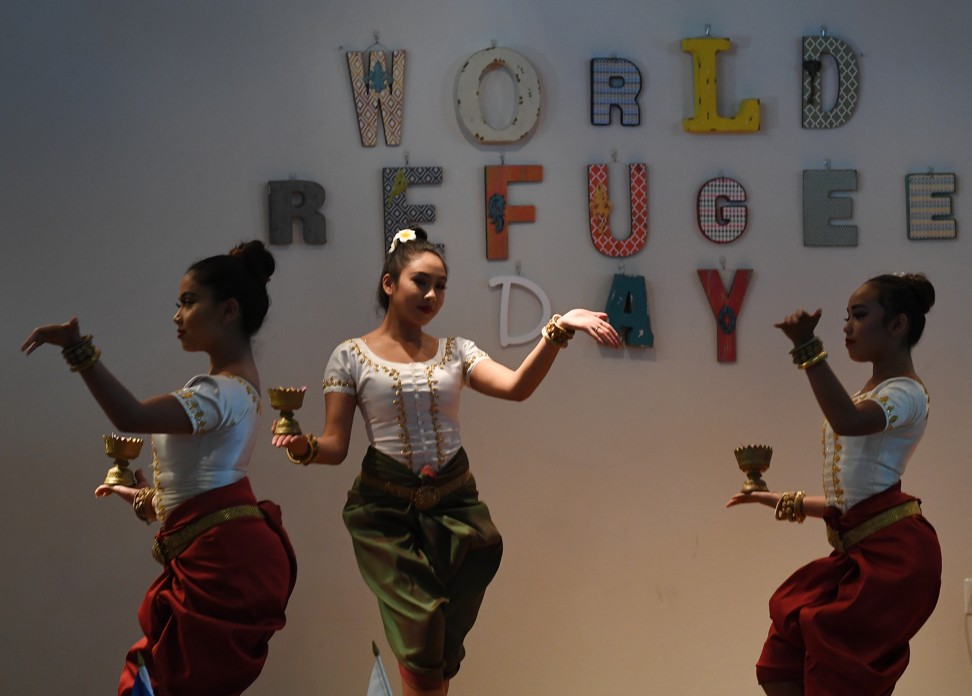 "Socially and linguistically, they're American," says Bill Herod of the Khmer Vulnerability Aid Organisation (KVAO), a non-profit organisation that helps deportees transition to life in Cambodia. "Most have few, if any, links to Cambodian society. A lot of them are in shock when they arrive."
The first thing that hit Sothy Kum when he disembarked at Phnom Penh International Airport was the heat.
But beyond the balmy air, and the unfamiliar sights and smells that followed, he was simply relieved to be released from US custody. When he and the others cleared customs, KVAO representatives sponsored many of them into the country – a necessity, given their lack of Cambodian identification.
The past days had been a whirlwind for Sothy Kum, so it wasn't until his head hit the pillow in the KVAO bunkroom that night that the gravity of his situation sank in.
"I thought, 'Oh my god, I don't know what I'm doing here,'" Sothy Kum recalls. "I was totally homesick."
His father, who is still in Wisconsin, reached out to distant family members for help, and a cousin Kum had never met helped him find a place to live: his one bedroom by the temple for about US$300 a month, which Kum says he's happy has a flushing toilet and power that stays on most of the time.
Each day brought new adjustments. The traffic was chaotic. The streets were cluttered with debris.
And loudspeaker vehicles snaked through his neighbourhood blaring incomprehensible advertisements for an unfolding national election, from which Kum was encouraged to stay away.
Not like democracy in the US, others in the deportee community told him. Nothing anybody could do to change anything.
"I'm a foreigner here," Sothy Kum says. "It's like learning everything all over."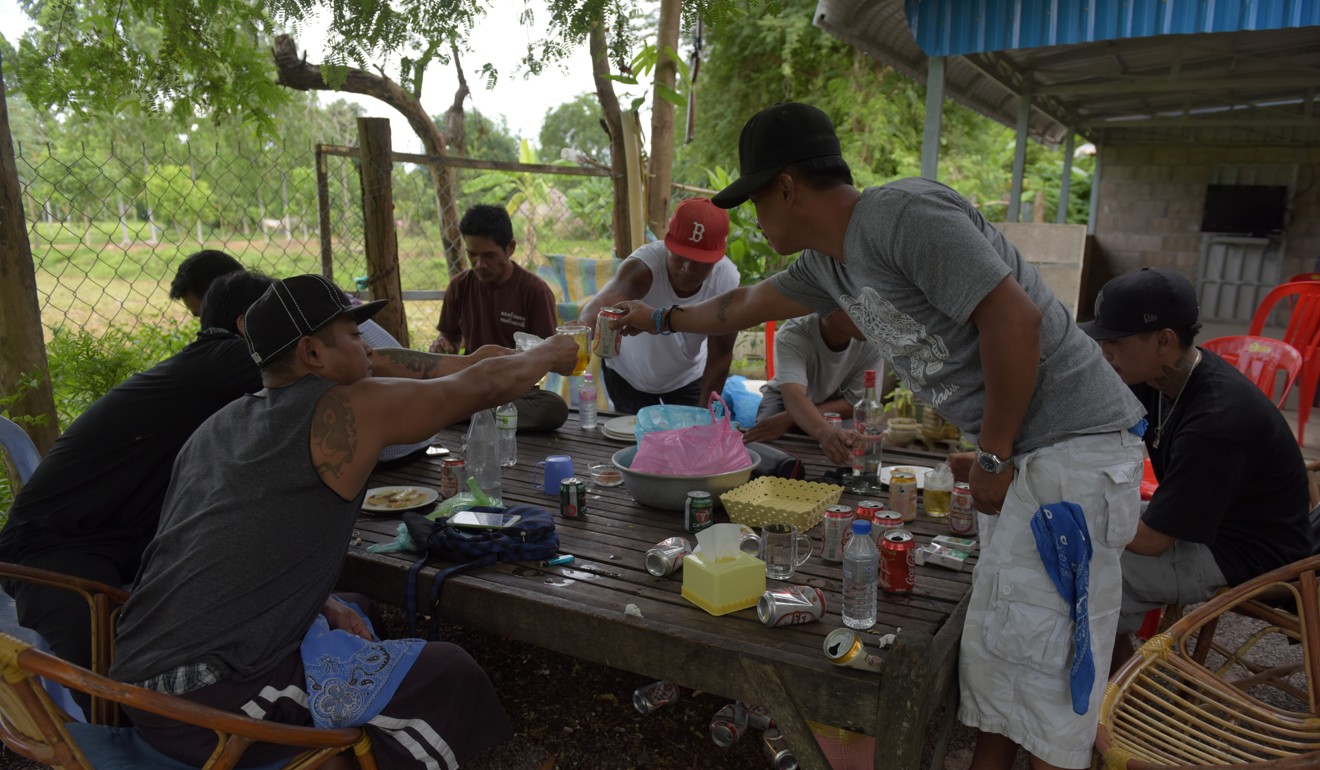 Without Cambodian identification, Sothy Kum was unable to find work for months. But he was lucky. His family in the US was able to wire him money to help make ends meet.
And because Sothy Kum had known family in the country, it took him just 2½ months to get an ID. According to advocates, IDs can take drastically longer for others and cost between US$300 and US$1,000.
Vuthy Cheng, 36, still does not have an ID. He arrived in Phnom Penh on the same flight as Sothy Kum. With no money and no connections, however, he found himself entirely dependent on KVAO and others in the deportee community to get by.
"Without them, I'd be lost," says Vuthy Cheng, who still lives in the KVAO bunk rooms. "I'd probably be on the streets somewhere."
Unlike Sothy Kum, Vuthy Cheng is fluent in Khmer, the local language. But that doesn't mean he fits in. Whether it's his clothes, mannerisms or tattoos, there's no question Vuthy Cheng, who was born in a Thai refugee camp, is a foreigner. In markets, locals frequently assume he is rich and quote artificially high prices he can't afford.
In 2011, he was charged with selling methamphetamine in Texas, a bad habit that he admits long preceded his arrest.
He served a three-year sentence and was released in 2014. Hoping not to repeat past mistakes, he got a job at a seafood restaurant in Dallas. It was there, on shift in October 2017, where he was detained by Immigration and Customs Enforcement.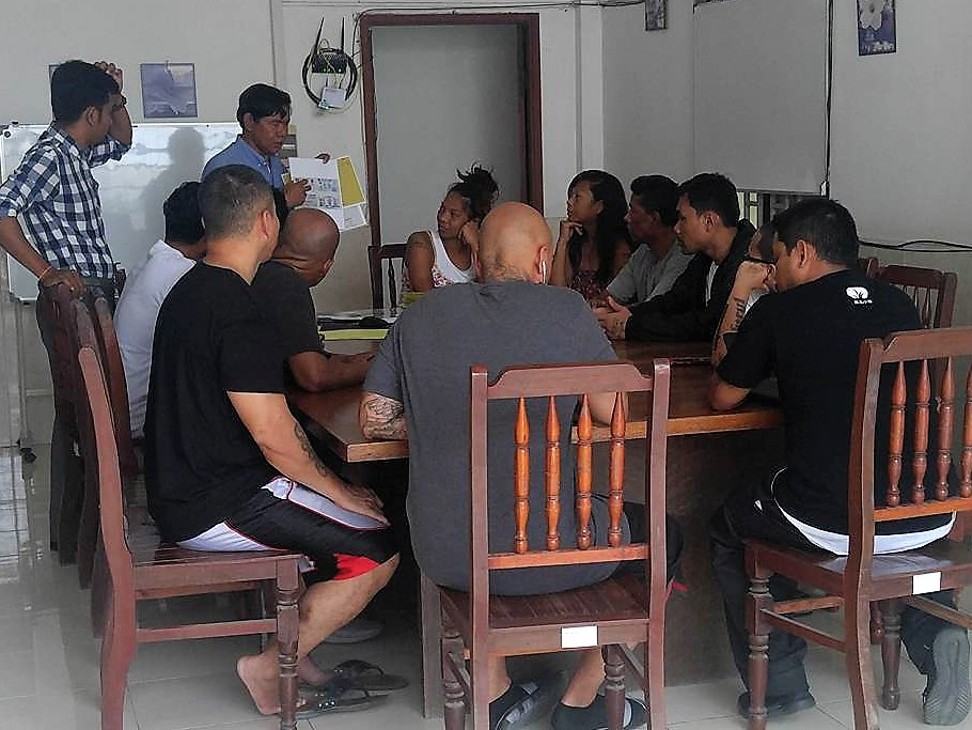 Such targeted raids are an increasingly common occurrence in the US, as the Trump administration seeks to crack down on immigrants with criminal records, according to Katrina Dizon Mariategue, immigration policy manager for the US-based Southeast Asian Resource Action Centre.
After the rescindment of an Obama-era policy that limited the deportation of individuals who showed progress after their prison sentences, Mariategue adds, the raids have tended to target the former offenders who are easiest to find.
This means those holding steady jobs, participating in the community and living with, sometimes caring for, family members – as opposed to those who returned to lives of crime – are often the ones being deported.
"When we talk about immigration and family separation, we often think about what's going on at the [US southern] border," Mariategue says. "But this is also a story of family separation."
And it's not just the Cambodian-American community which is affected. According to immigration lawyer Kevin Lo, of the California-based Asian Law Caucus, raids targeting Cambodians fold in with a broader crackdown on immigrants from Southeast Asia generally, many of them refugees or their children, whose home countries, like Cambodia, have historically rejected deportees from the US.
Whereas Vietnam and Laos have so far resisted pressure from the Trump team, Lo says Cambodia quickly folded.
"I don't know that there was much thought devoted to how the US was responsible for creating the refugee crisis in these countries," Lo says.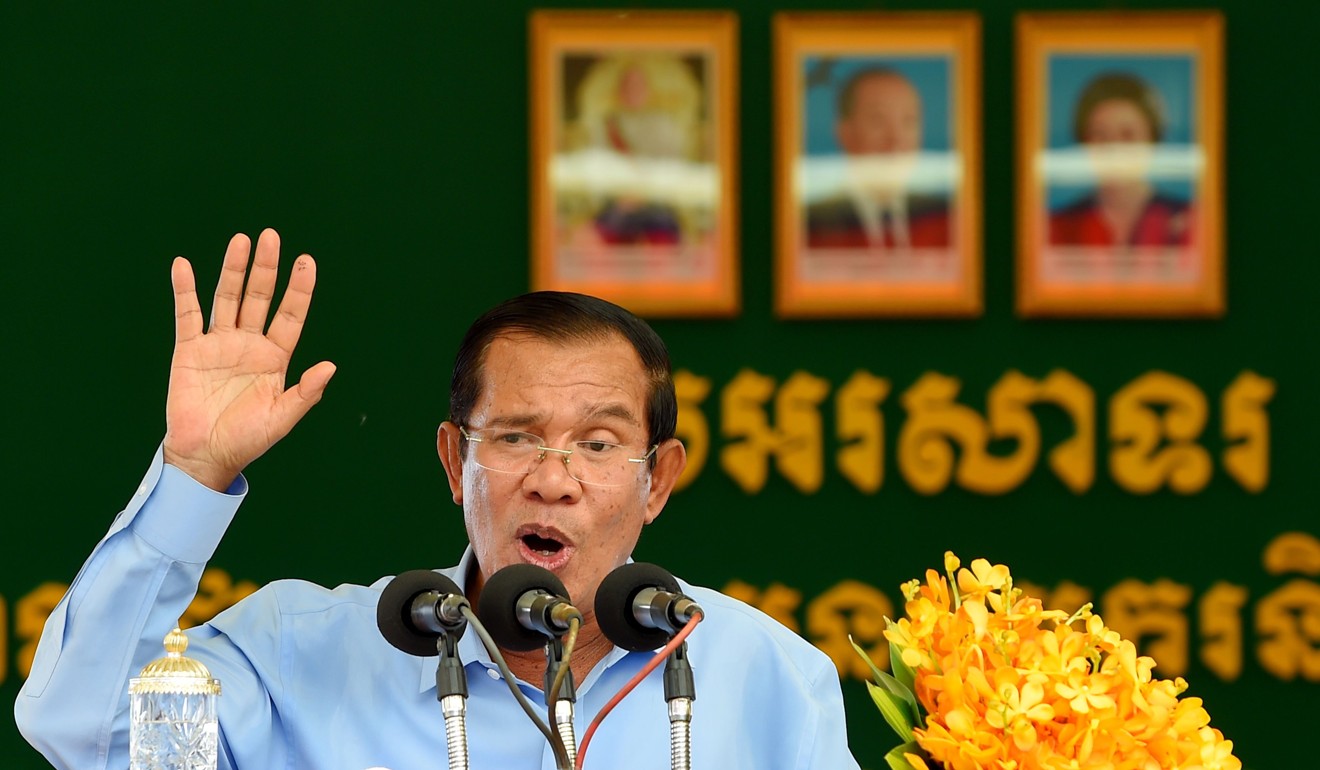 In 2017, amid growing outcry from the Cambodian-American community, Cambodia's government suspended the repatriation of deportees from the US, citing human rights concerns.
The Trump administration answered with visa sanctions targeting Cambodian government officials and their families. Cambodia relented, and the deportations resumed.
Between 2003 and 2016, 750 people were deported from the US to Cambodia. In 2018 alone, lawyers and advocates say the number of deportees could exceed 200. Some 1,900 Cambodians who are eligible for deportation remain in the US.
Meanwhile in Phnom Penh, KVAO and other deportee support organisations have braced for the influx, including the arrival of another flight this week carrying 30 new deportees.
Jimmy Hiem works with 1Love Cambodia, a volunteer organisation that provides support to deportees, such as daily meals and free medical and dental clinics.
In his nine months with the organisation, Hiem has seen first-hand the range of pitfalls deportees can face, including addiction, homelessness and suicidal thoughts.
"For a lot of guys, the move took too much strength out of them," says Hiem, who runs a drop-in centre for 1Love and conducts outreach targeting deportees who have fallen through the cracks. "They lose hope."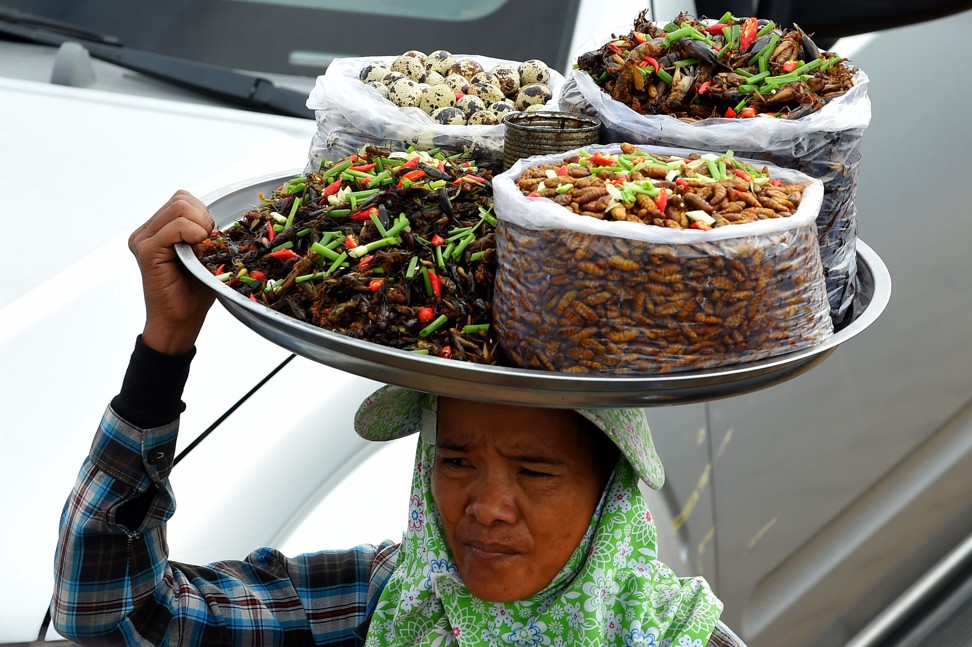 A father of five from Los Angeles, Hiem knows their struggle. He was deported himself in 2016, the result of an aggravated assault charge in 2002.
For months after he first arrived in Cambodia, Hiem grappled with feelings of isolation and depression. He began drinking just to fall asleep, a pattern to which too many deportees fall victim, he says.
Hiem's solution was to seek out community with others going through the same experience. Life can get better in Cambodia, he says, but only if deportees get help when they need it – something he encourages every deportee to do.
Sothy Kum says connections at KVAO and 1Love have been a big help, if only for giving him someone to talk to when he feels alone.
In recent weeks, he says, he has been able to settle into a routine. He goes to the gym. He eats lunch at his cousin's house. He talks with Lisa over the internet.
Tiring quickly of miscommunication with cab drivers, Sothy Kum bought a motorcycle. He's learning his way around town now, but he's not sure he'll ever get used to the hectic traffic patterns.
This month, Lisa arrived for a month-long visit, which the couple has tried to treat as a holiday. After that, Sothy Kum will look for full-time work.
With a bachelor's degree, he expects he'll be able to find a job teaching English for about US$1,600 to US$2,000 a month – just as long as nobody finds out he is a deportee. He has heard stories of employers in Phnom Penh underselling deportees by half or more on salary, knowing they have few options.
In the long term, Sothy Kum hopes to replicate the printer refurbishing business he and Lisa ran in Wisconsin. Next year, Lisa plans to move to Phnom Penh, and the couple hope she can bring with her some of their equipment.
With the sometimes under-the-table nature of business in Cambodia, however, Sothy Kum worries they will import thousands of dollars of equipment, only to have much of it confiscated because they failed to grease the right palms.
Still, he has no choice but to try.
"I keep telling myself there's no turning back," he says. "This is my life. And unless something changes back home, drastically, I need to build a life here." ■