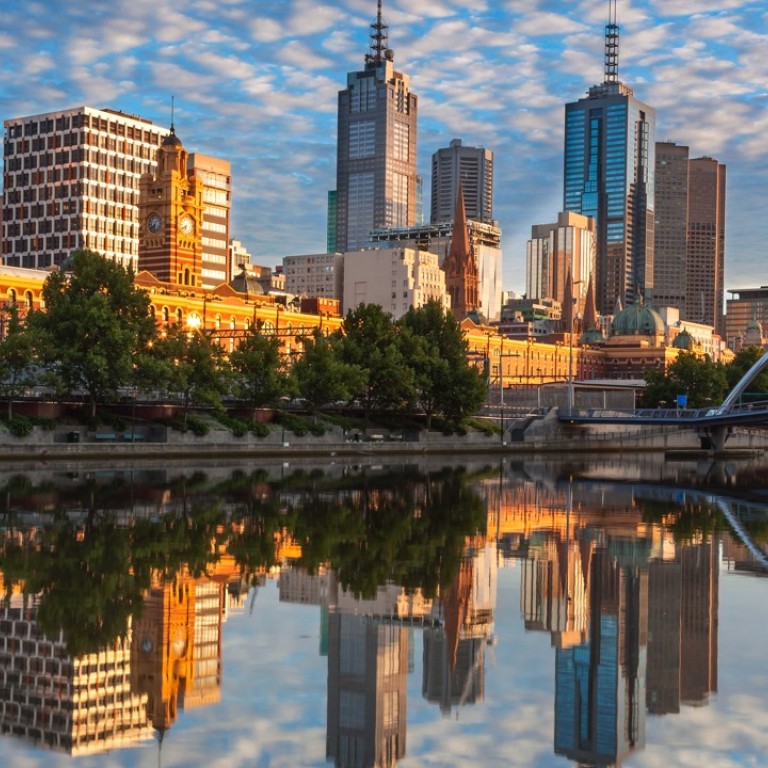 Why China's richest flock to Australia – even if they're not always welcome
Ultra-wealthy Chinese are leaving a trail of dollars across Australia, boosting sectors from property and education to luxury goods – but not everyone is happy about it
Australia's relationship with its biggest trade partner, China, has seen better days.
The pair haven't been seeing eye to eye since December, when then Prime Minister Malcolm Turnbull linked Canberra's anti-foreign interference laws to what he claimed were Chinese attempts "to influence the political process" in his country – a claim that prompted an angry Beijing to summon the Australian ambassador and marked a low point from which relations are yet to recover.
Just last month, Beijing's ministry of commerce accused Canberra of interfering with "normal business activities" after it barred
Chinese tech giant Huawei from involvement in Australia's 5G network
due to unspecified national security concerns. Soon afterwards, the Beijing-linked
Global Times
sounded the alarm about the rise of China "hawks" in the cabinet of Turnbull's successor as prime minister, Scott Morrison, pointing to the move of minister Marise Payne – a frequent Beijing critic – from the defence to foreign affairs portfolio.
But if the relationship between Canberra and Beijing has seen better days, China's ultra rich appear to be as enamoured with Australia as ever.
Australia was the world's No 1 migration destination for millionaires last year, according to the 2018 Global Wealth Migration Review from AfrAsia Bank. More than 10,000 high-worth individuals migrated to Australia last year, mostly from China, India and the UK. And about 90 per cent of the visas Australia issued to high-worth investors – those who invest more than A$5 million (US$3.6 million) locally – were for Chinese nationals.
"They see beyond what is in the media," Vera Ou-Young, the head of the Chinese Services Group at consulting giant Deloitte, told This Week in Asia.
When Stonington Mansion sold for A$52.5 million in Melbourne's leafy southeast this year, it took the title for most expensive home to ever change hands in the city.
The previous record had been set just months earlier when the 5,000 square metre estate at 18 St Georges Road in Toorak, Melbourne's most exclusive suburb, fetched A$40 million.
Apart from their eye-watering price tags, the two sales shared another thing in common: both of the buyers were Chinese.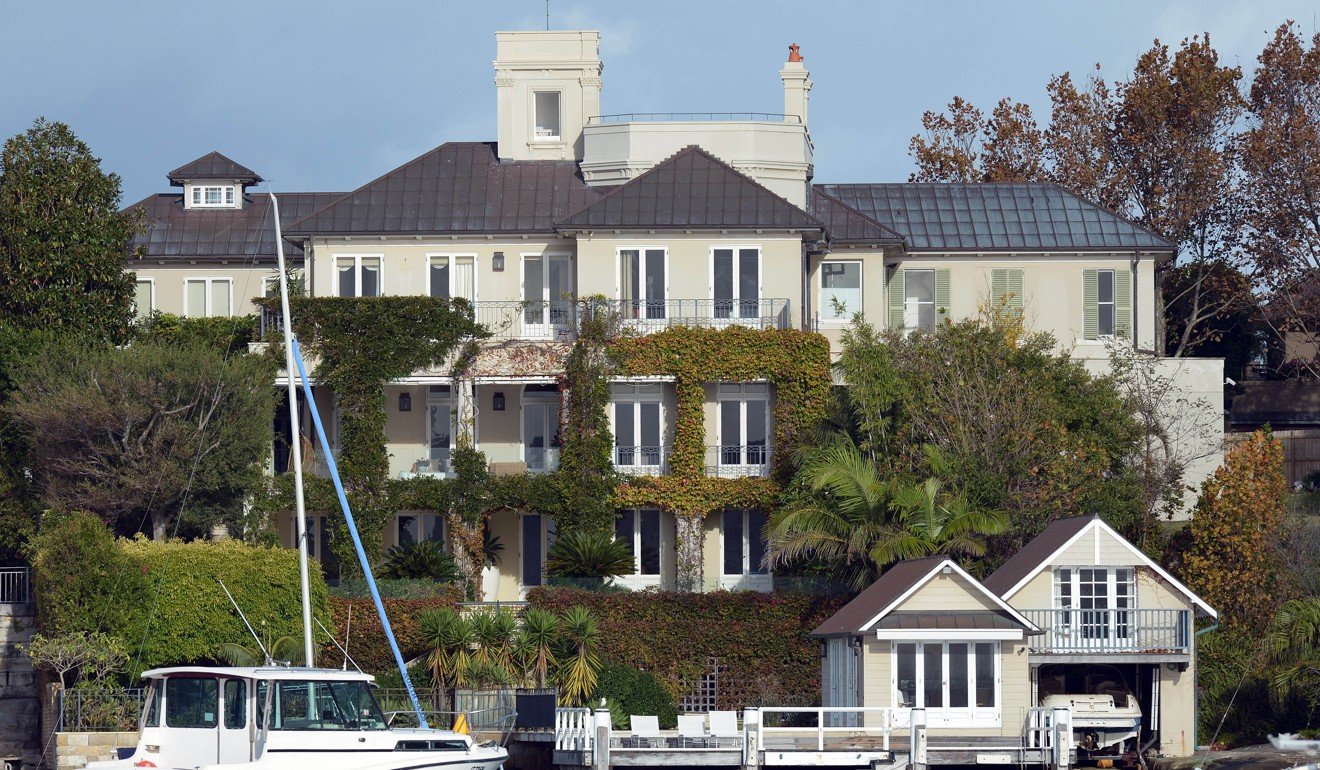 It is a common story across
Australia
's top-tier neighbourhoods. From Toorak and Canterbury in Melbourne to Darling Point and Point Piper in Sydney, wealthy Chinese rank among the country's most prolific buyers of high-end real estate.
For China's growing class of ultra rich, Australia has become the go-to destination for investment, leisure and, in many cases, establishing a second home.
"If you were to go, for example, to Monomeath Avenue today … I would say there would be 20 or 30 cars full of Chinese visitors that drive up and down pointing at and looking at all the houses," said David Morrell, director of buyer's advocate firm Morrell and Koren, referring to one of the most exclusive residential roads in Canterbury. "Because that's where they want to live."
Monika Tu, who runs the Sydney-based Black Diamondz Group, a high-end real estate and concierge company, deals with a couple of dozen Chinese clients each week, accounting for up to 80 per cent of her business.
"What is high-end? I would say at the moment about A$5 million to about A$50 million," she said, adding that she'd recently received inquires about a potential sale in the region of A$60 million. "That's the type of properties they are looking for."
Among Chinese looking to invest and do business, Australia is widely seen as safe, stable and secure.
The country ranked 8th in the 2018 A.T. Kearney Foreign Direct Investment Confidence Index, and 14th in the World Bank's rankings for ease of doing business.
"Australia offers great security for high-worth migrants and is a safe place to invest wealth," said John Li, a partner for the Oceania China Business Group at Ernst & Young.
"Its common law tradition, stable financial system and robust institutions are very attractive."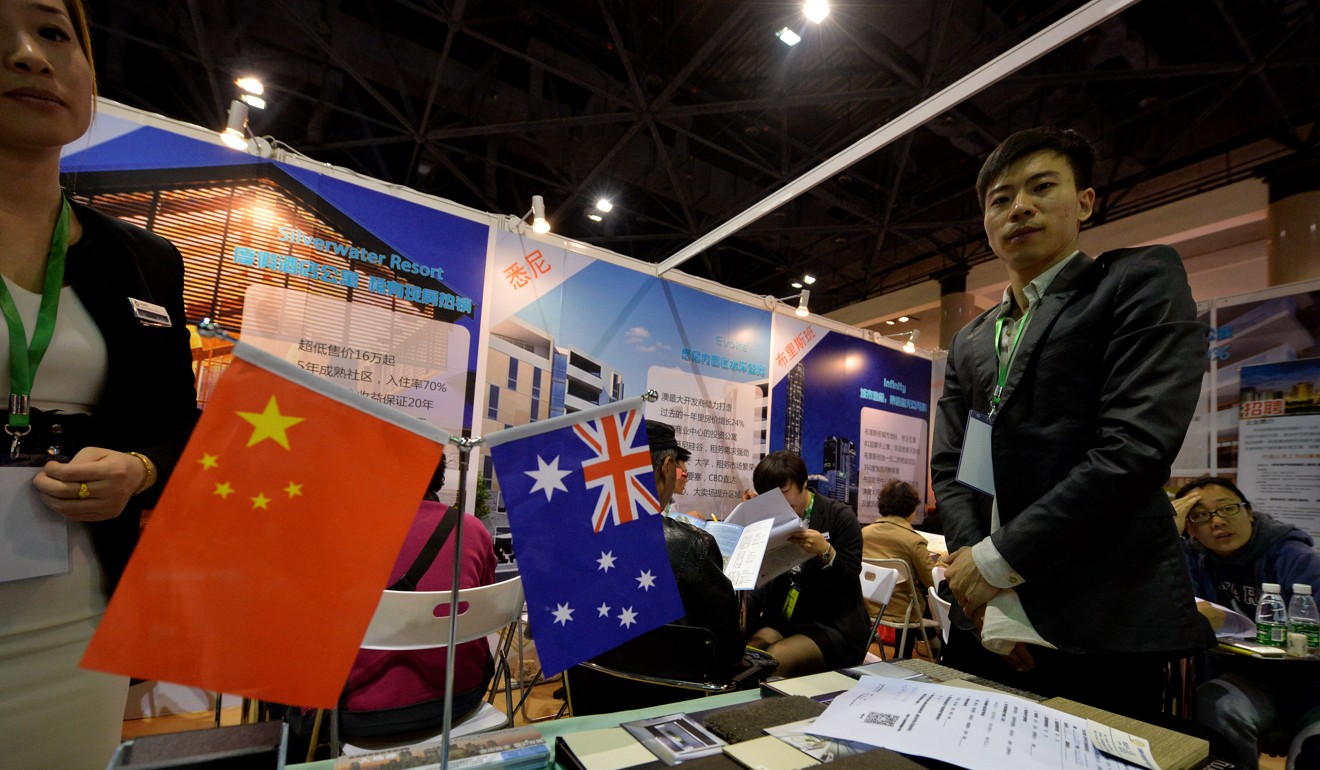 Australian real estate, which has exploded in value in recent decades, is seen as an especially attractive investment. Chinese buyers invested more than A$15 billion in real estate there last year, more than twice as much as any other foreign nationality. In 2016-2017, before a major clampdown by Beijing authorities on capital outflows, Chinese investors poured A$32 billion into Australian property.
Neither figure includes the many Chinese who have acquired Australian citizenship or permanent residency before buying into the market.
"Australian property is certainly an attractive investment," Li said. "The Chinese have made major investments in development sites, agriculture and in businesses more generally."
In many parts of Sydney and Melbourne, average house prices have more than doubled in the past decade. With a median house price of A$1.1 million, Sydney now ranks as the most expensive property market in the world after Hong Kong, according to the Demographia International Housing Affordability Survey. Nevertheless, many wealthy Chinese consider Australian real estate to be better value than the comparably cramped properties available in cities such as Shanghai, Beijing and Hong Kong.
"In terms of price, I think it's still really good value in Australia, for what we have," said Tu from Black Diamondz, who herself migrated from Shenzhen in 1988. "In terms of size, the views, environment, I think it's still very reasonable."
Indeed, business isn't the only draw for China's high-fliers. Australia's reputation for carefree living and pristine natural environments is a major lure for those seeking a better quality of life. "Really it comes back to location," said Deloitte's Ou-Young. "A lot of the decision comes down to lifestyle choices. It's about the environment, the quality of the air."
For those with children and a global mindset, the prospect of high-quality education in an English-speaking country is another major draw, Ou-Young said. "The first generation would like to see their children be successful in Australia."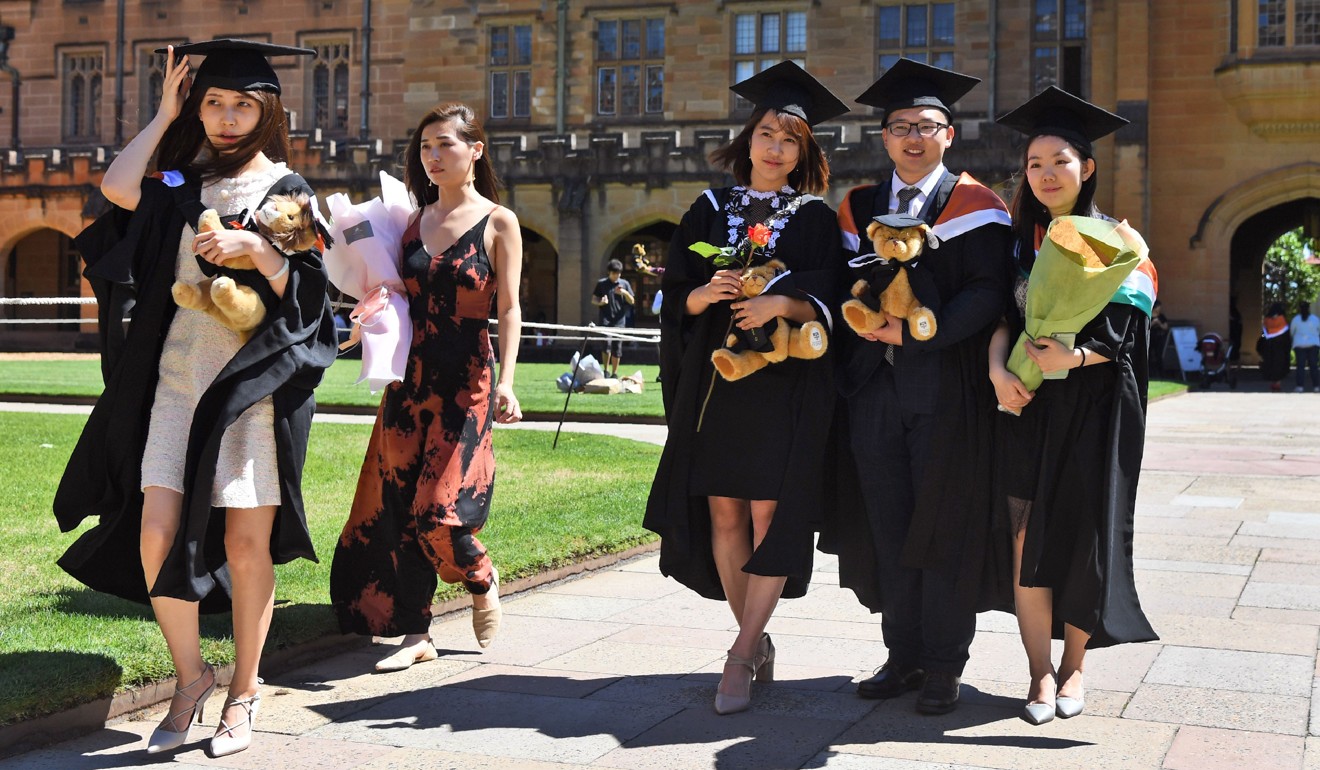 According to Australian government statistics, more than 170,000 Chinese students were enrolled in Australian educational institutions, making them by far the biggest contributors to the country's A$28 billion international education sector.
"A lot of the rich people, before they come here, they might have already sent their children to Australian universities, and if their kids are in Australian universities, there's a better reason for them to come to Australia," said Barry Li, the author of The New Chinese: How They Are Shaping Australia.
While the United States and Canada also draw wealthy Chinese who are attracted to the Western lifestyle, Australia has the advantage of being relatively close to China and in a similar time zone.
"It's easy for them to connect to their family and friends in China, and also the jet lag is not as bad as when you fly to Canada, which plays a key role in their decision making," said Li, the author.
Beyond the real-estate market, businesses dealing in luxury goods and services have felt the impact of this influx of cash-flush consumers.
"Chinese consumers gravitate to everything from luxury handbags to luxury jewellery," said Russell Zimmerman, executive director of the Australian Retailers Association. "We also see a demand for Australian-produced health products, food and baby products which many Australian retailers are supplying to China."
Luxury retailers have wasted no time seizing on the opportunity by introducing services specifically tailored to Chinese customers.
"Australian retailers are selling products through various different online channels like
Alibaba
(which owns the
South China Morning Post
) and using Chinese payment methods to attract and retain international consumers," Zimmerman said. "In fact, many brands have moved to having Chinese speakers in their luxury stores."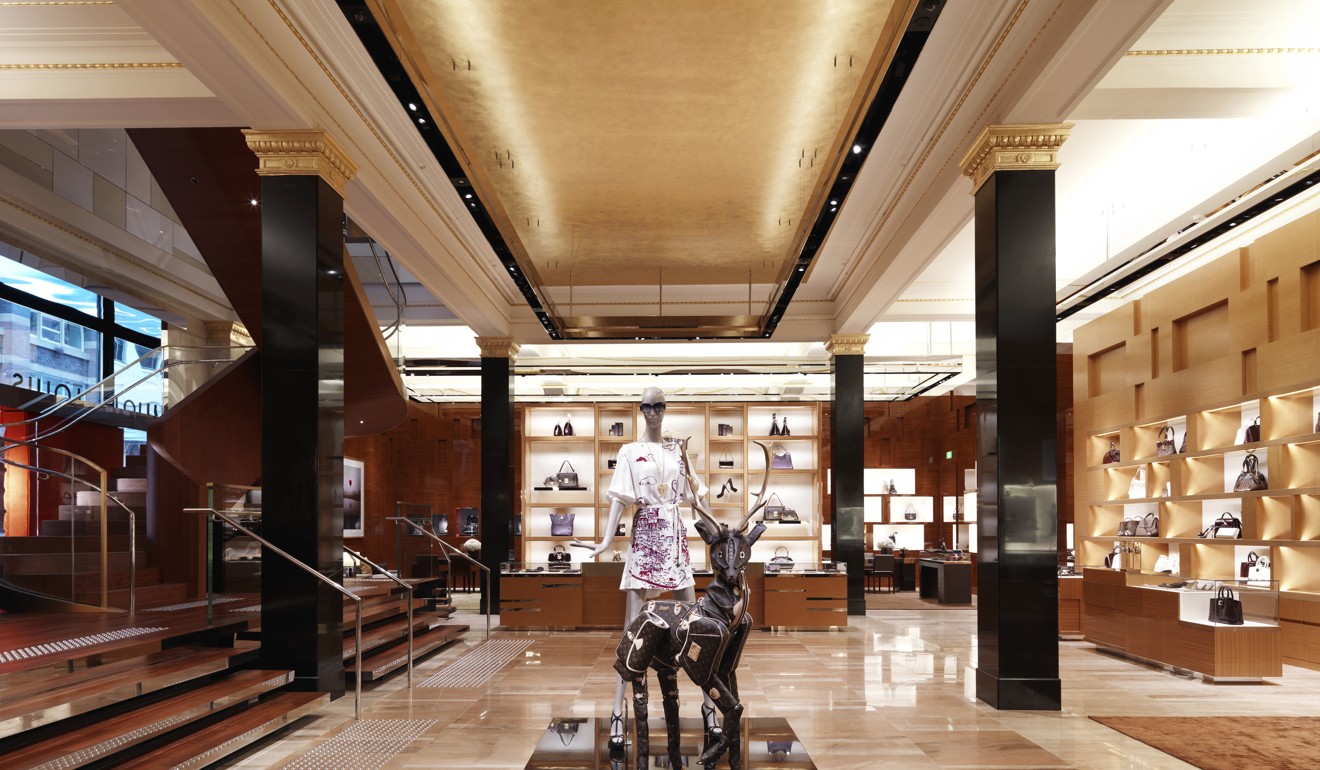 Kim Do, senior industry analyst at IBISWorld Australia, told This Week in Asia Chinese consumers tended to gravitate towards iconic international brands such as Louis Vuitton and Saint Laurent.
"You see a lot of companies realising this and targeting the international consumer, and many international brands have also realised this and have started to open up a whole bunch of new stores in Australia. I mean, five years ago, we didn't even have half of the luxury brands that we do now," she said. "In total, Chinese tourists spent around A$10.9 billion in the Australian market in the last year. It just really shows how important they are for the Australian economy."
Chinese money has also made its mark in more colourful segments of the market. In recent years, yacht brokers such as Melbourne's Premier Yachting have begun catering to Chinese customers in large numbers.
"We've seen it coming for years," said Jim Sismanes, the company's chief executive. "They're aspirational."
Beginning as a trickle about five years ago, Chinese buyers now make up a significant proportion of Premier Yachting's customer base. Many have little or no experience with sailing, according to Sismanes, but are nevertheless drawn to the image of Australia's outdoorsy lifestyle.
"They don't necessarily really 'get' outdoors as much as Australians do, but they want to learn," he said. "They want to understand, they want to appreciate it more."
As with exclusive handbags and garments, it's the prestigious brands that attract the most interest.
"They are very conscious of branding. Anything Italian is very sought after," Sismanes said. "They want to touch and feel them, check out the layout, check out how it feels to them before they make any commitment."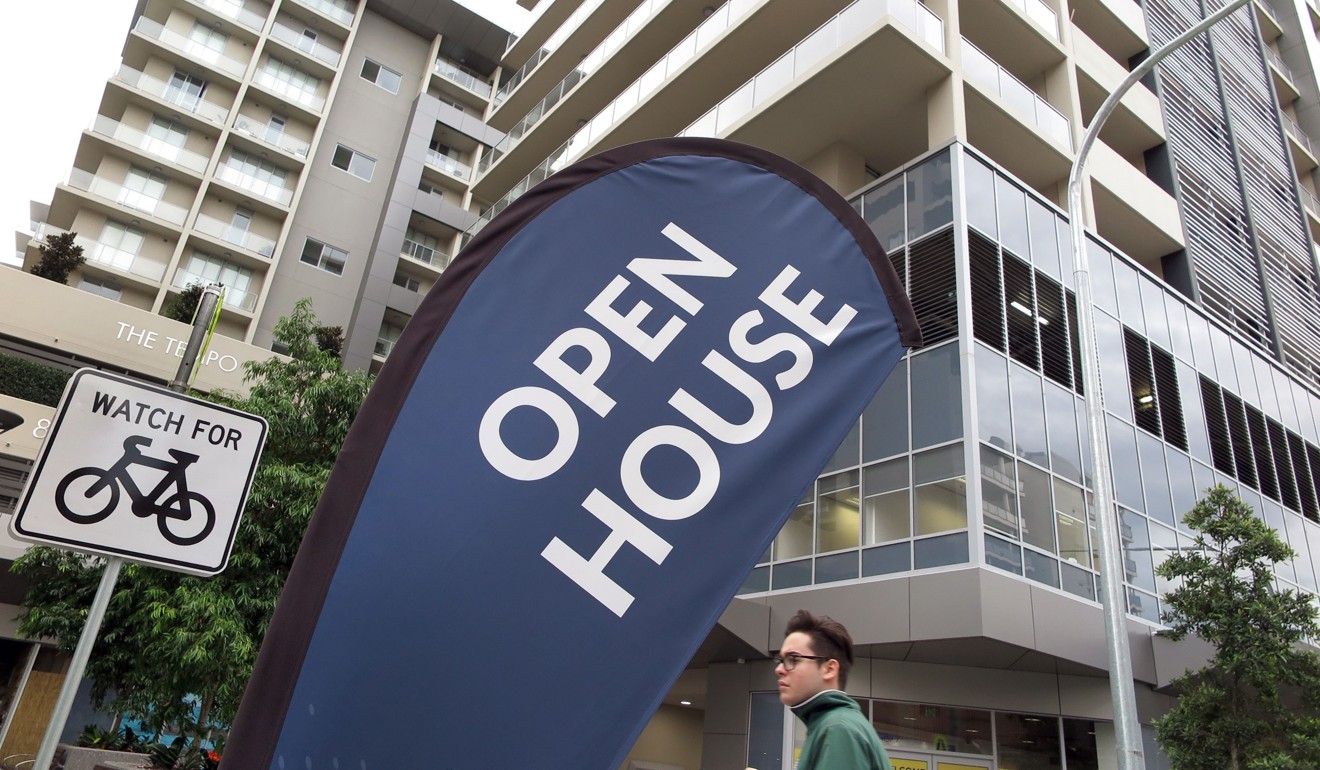 Although the boats that Premiere Yachting sells typically range in price from A$100,000 to A$10 million, the company has received inquiries from Chinese buyers interested in even more extravagant vessels.
"We didn't make a sale, but I know there was a Queensland client we dealt with who was looking for a A$40 million-plus super yacht," Sismanes said. "We've dealt with some incredibly wealthy people. Wealthier than any Australians we've dealt with."
Despite the economic benefit for local businesses, the influx of wealthy Chinese to live, work and play in Australia has also generated a fair degree of suspicion and even outright hostility. Among the biggest grievances is the perception Chinese investors have priced locals out of the property market in big cities like Sydney, where the median house price has soared to nearly 13 times the median household income, according to the Demographia survey.
Morrell, the buyer's advocate in Melbourne, said "Chinese whales" distort prices in exclusive neighbourhoods by paying over the odds for investment properties they would never live in.
"We had this situation years ago where it was out of control, where you had 19-year-old girls buying A$5 million properties at auction, and you go, 'Something's really wrong here'," he said. "They just didn't care because they wanted the money out [of China]."
If sometimes of questionable veracity, tales abound of Chinese buyers dropping cash as if money were no object. Exacerbating tensions are suspicions that some investors are able to circumvent rules for foreign buyers, such as by getting family members to buy on their behalf, as well as questions about funding sources.
"One of the things we've learned in Australia over the years is that you don't gain millions or hundreds of millions of dollars really quickly honestly," Morrell said. "You know what I mean? A lot of this is ill-gotten gains finding its way to our shores."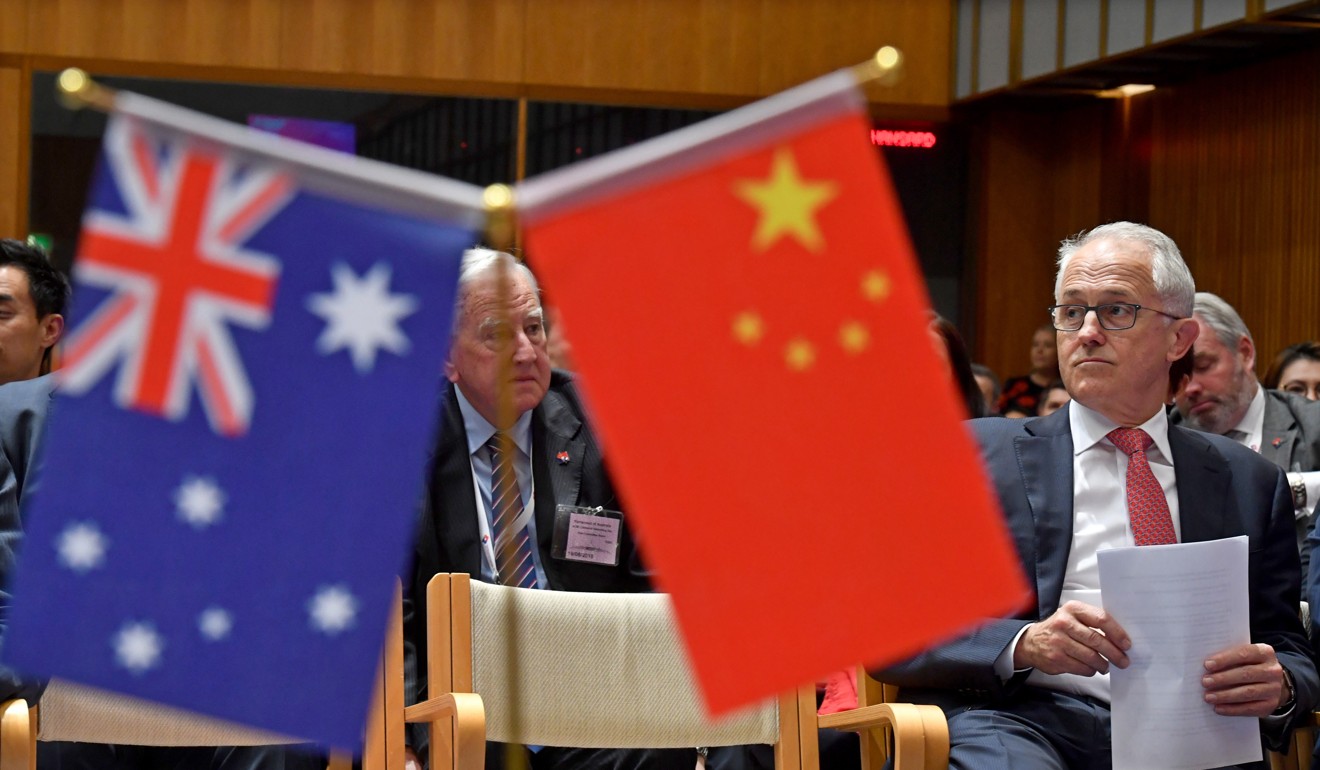 In 2015-2016, the Australian Transaction Reports and Analysis Centre investigated more than A$3 billion in suspicious transactions involving Chinese investors, A$1 billion of which was related to property.
While a cause of resentment, the true impact of Chinese investment on house prices is disputed, with some economic analyses showing little effect either way.
Sydney-based property agent Tu, meanwhile, rubbishes the suggestion that wealthy buyers would ever pay above the odds for a property.
"One hundred per cent of my buyers are very sophisticated businesspeople and they are very savvy on property so they know exactly what they are looking for, and how much is a reasonable price," she said.
Wealthy Chinese with political connections in Australia
have also faced scrutiny amid a debate about foreign interference in Australia's politics and institutions. Chinese nationals and entities donated more than A$12.6 million to Australian political parties between 2000 and 2016, accounting for nearly 80 per cent of all foreign donations, according to a Melbourne Law School analysis reported by
The New Daily
.
Billionaire property developers Huang Xiangmo and Chau Chak Wing are among the prominent Chinese-Australian businessmen to have had the ear of Australia's two leading parties, Liberal and Labor, having donated millions to each.
In June, Turnbull's Liberal government drew a line in the sand with the passage of new foreign interference laws, including a complete ban on political donations from overseas. The introduction of the laws, after Turnbull highlighted concerns about Chinese meddling in a speech to parliament, sent
relations between Beijing and Canberra to a nadir
from which they are still recovering. Despite the tensions, however, most observers see the Chinese love affair with Australia continuing for the foreseeable future.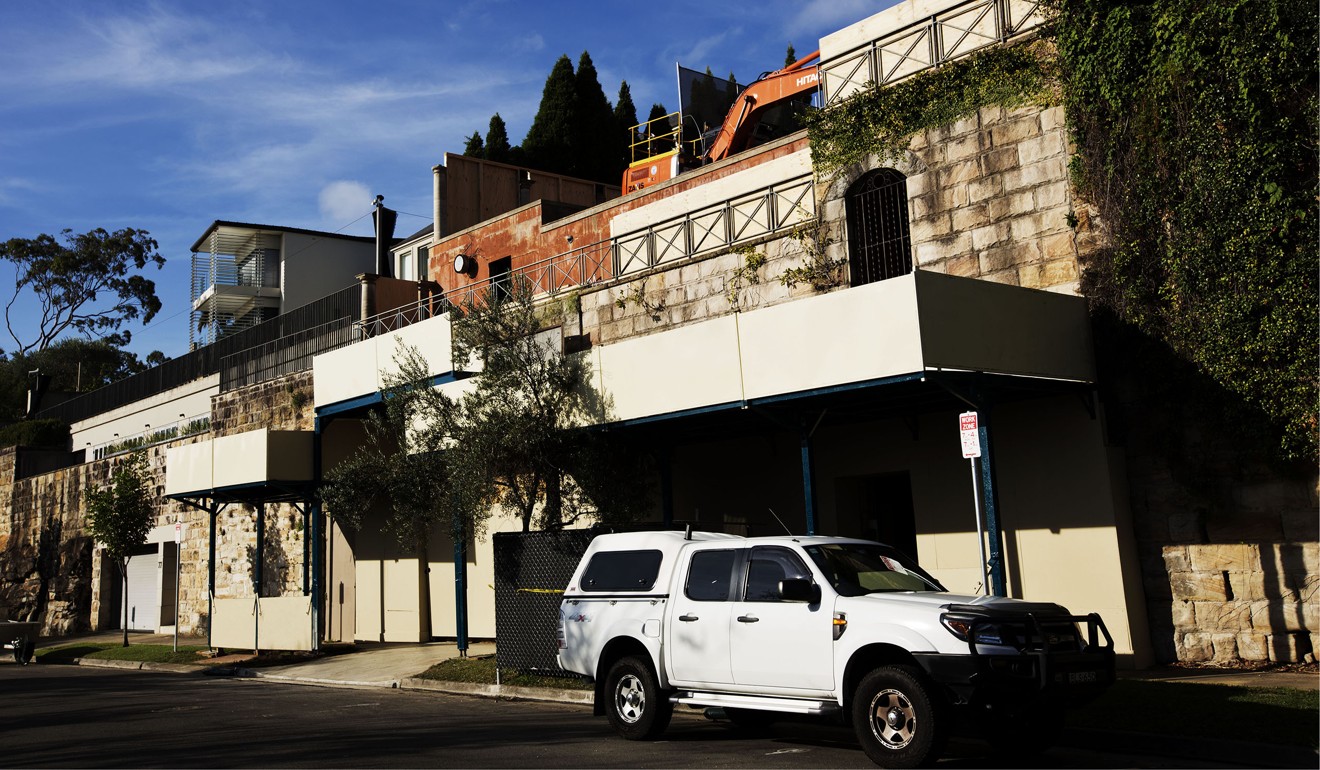 "Australia places high importance on its relationship with China," said Li, the partner at Ernest & Young. "It has a large Australian-Chinese population which has strengthened cultural ties over many years. There will continue to be strong demand from wealthy Chinese to settle in Australia."
Even in the property market, which saw a drop-off in Chinese investment last year as Beijing tightened capital outflow rules, there are expectations in some quarters that a resurgence is on the horizon.
Chinese real estate website Juwai.com recently reported an upswing in inquiries for Australian property since earlier this year amid suggestions Beijing may relax restrictions on outward investment. "Definitely it's going to continue," said Tu of Black Diamondz, referring to Chinese interest in top-end Australian real estate.
Interest in the country as a whole seems an even surer bet. Li, the author, said Chinese would continue to choose Australia as long as it kept its door open.
"It all depends on government policy," he said. "I mean, if we go back to the policy in the 1970s – let's not welcome any Chinese in Australia – then you'll stop them, but I don't think that's going to happen. If you open the door, then of course you'll get people coming in from all directions." ■