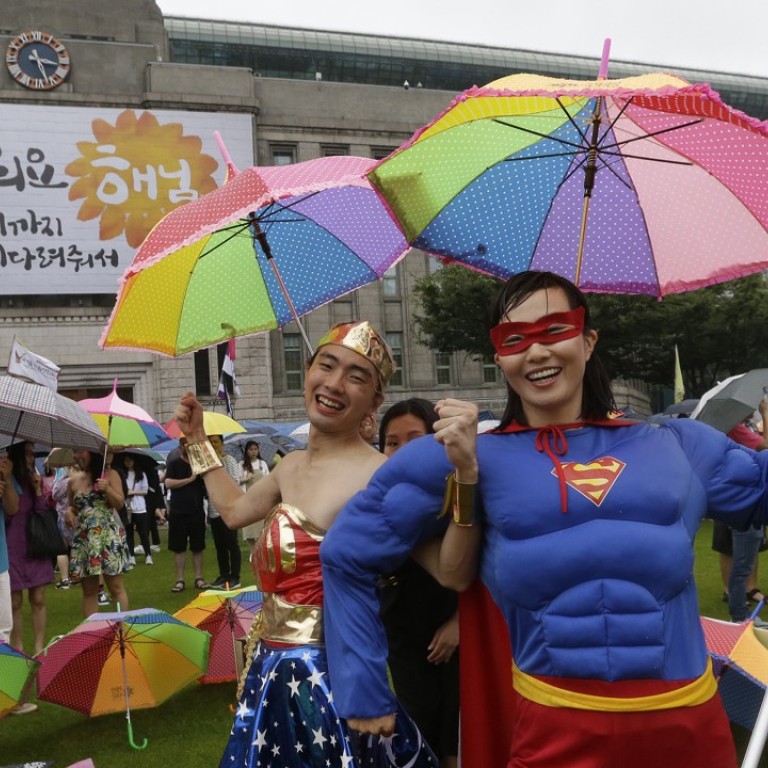 Why is South Korea so intolerant of its gay community?
A highly conservative society that emphasises traditional gender norms, and rampant gender inequality, contribute to an environment in which 58 per cent of the country is against same-sex marriage
Last weekend, Incheon, South Korea's second-biggest port city, held its first-ever gay pride parade. Things took a violent turn, however, as more than 1,000 anti-gay protesters, including Christian groups, verbally and physically pushed back the 300 parade participants. The event was expected to last 20 minutes, but took hours due to the conflict.
Since 2003, homosexuality has no longer been classified as "harmful and obscene" in South Korea, but discrimination against the community remains widespread. While the country's national human rights commission act states that individuals cannot be discriminated against on the basis of their sexual orientation, members of the LGBTI community say there is little actual protection for them in their daily lives.
"LGBTI [people] are a hidden society in Korea," said Natalie, a queer-identifying woman in her early 30s whose name has been changed to protect her identity. "We know we exist but it is very hard to be accepted as a normal member of society. People think it's a disability or a mental illness; even though medical experts have said it's not, many Koreans still think that."
In South Korea, members of the LGBTI community often refer to themselves as i-ban-in or "second-class citizens", a play on the term for "regular person". Many remain closeted to keep their jobs and relationships.
In a 2017 poll by the National Human Rights Commission of Korea, 92.6 per cent of LGBTI people surveyed said they worried about becoming the targets of hate crimes. A Gallup Korea poll the same year found 58 per cent of Koreans were against same-sex marriage, while 34 per cent supported the idea, and 8 per cent remained undecided.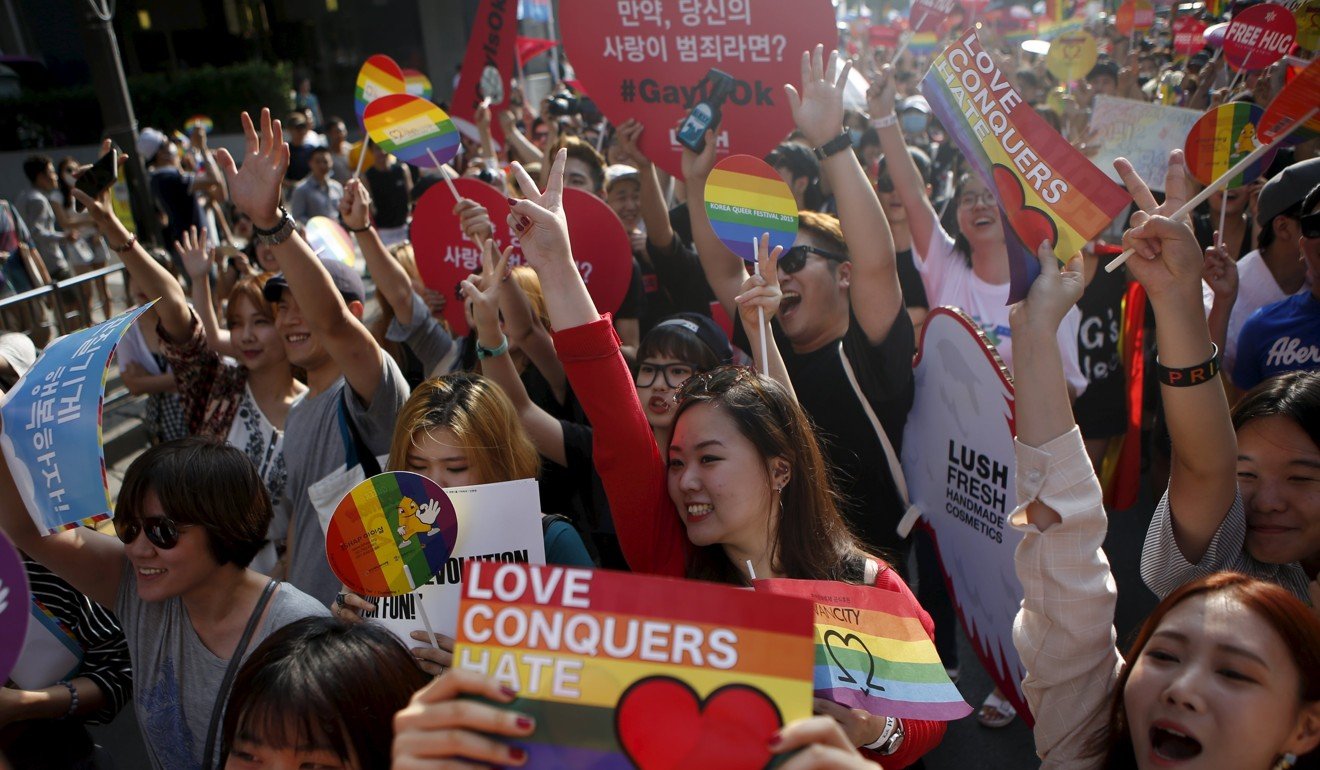 "If someone is revealed as gay at work, they are not fired but are often bullied. People won't talk to them, or co-workers may feel weird around them, so relationships become uncomfortable," Natalie said. She said lesbians had a harder time, noting the country's gender inequality: "First, they are gay, second they are women."
For out LGBTI people living in the country, fitting in is made even harder by highly conservative traditional gender norms – particularly in a nation where all male citizens between the ages of 18 and 35 must perform two years of mandatory military service.
A Korean man, who asked not be identified, said the military actively discriminated against non-binary people. "When I showed up for orientation after my conscription in the early 2000s, there was a woman on the grounds standing next to a high-ranking officer. She was crying so hard, I assumed she was a girlfriend or partner reluctantly saying goodbye to someone who had been enlisted. It turns out she was one of the very few openly male-to-female transgender Koreans back then, and had been enlisted to perform military duties. The officer lectured her in front of all of us, saying things like 'Now what are we going to do with you? How can you live like this?'" He did not know what became of the enlistee.
In recent years, the South Korean military has been accused of targeting and exposing gay personnel, even creating fake dating apps to track down gay soldiers, according to the Military Human Rights Centre of Korea. Soldiers can be punished for "disgraceful conduct", a term used to refer to homosexual behaviour, and jailed for up to two years, according to Human Rights Watch.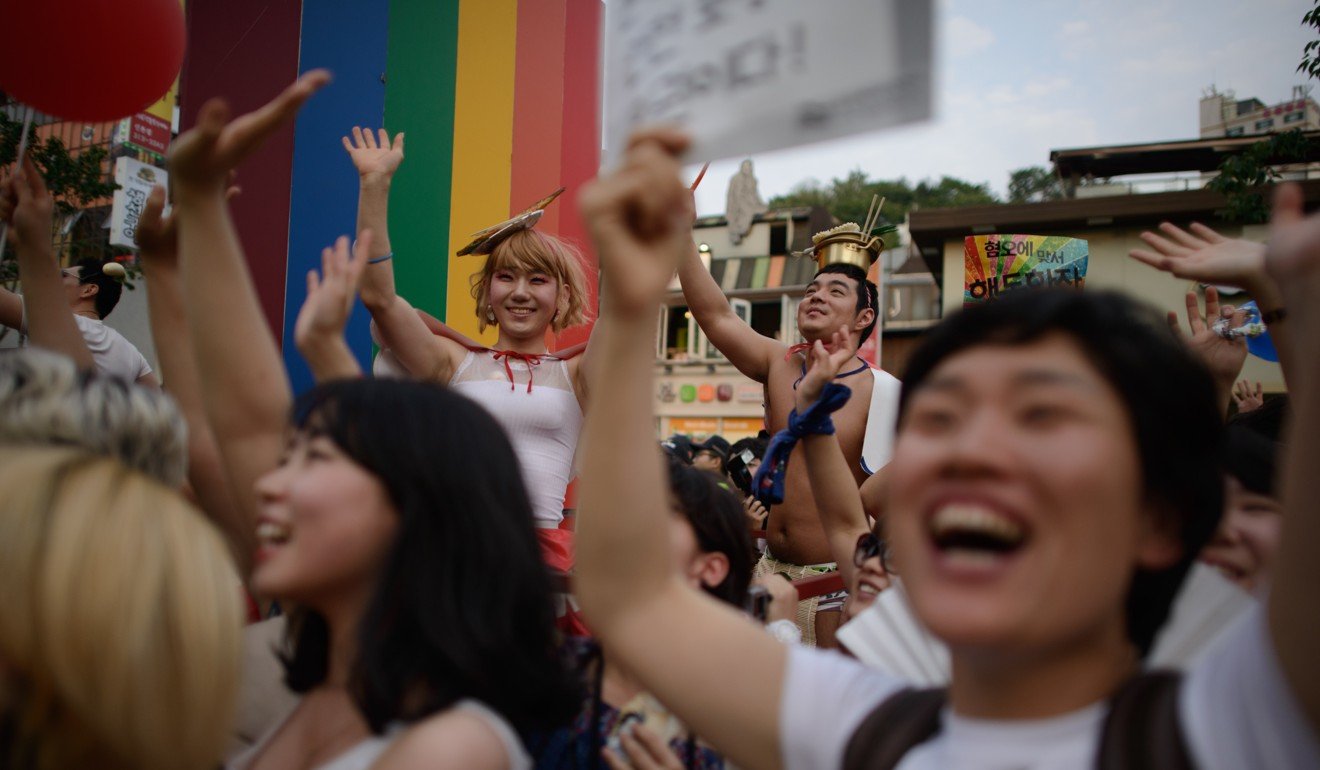 While transgender Koreans can now have their gender changed legally and most can be dishonourably discharged or exempted from military service, they still have a hard time in society. "It's really hard for trans people to find jobs because there are standards for what jobs are for men and what jobs are for women," Natalie said. "If you don't look female, you cannot find jobs that are defined as feminine. Your chances greatly reduce."
Many transgender Koreans get jobs that do not require identity cards to avoid discrimination, such as factory work and other low-paying labour, a transgender lawyer said in a report by the Kyunghyang Shinmun.
Despite being a plastic surgery mecca, South Korea does not see many gender reassignment surgeries, according to Joy Kang, the chief executive of medical tourism concierge service Eunogo. "Korea has more of a trend towards skincare and facial plastic surgeries. I don't think gender reassignment surgery is something the government wants to promote," Kang said.
Dr Kim Seok-kwun from Dong-a University hospital specialises in South Korean gender reassignment surgery. He said while the country's trans population – estimated around 1,000-1,200 people – has not grown much over the past decade, the age of patients is getting progressively lower.
"Most of the people having surgery [used to be] in their 30s or even 40s and 50s, but now many teenagers and people in their 20s come to have it," Kim said, adding that those who are under the age of consent either receive it from their parents or show up with them, indicating the changing attitudes of older South Koreans.
Natalie feels acceptance has is slowly improving. "More family members were at the Incheon Parade, that was very impressive," she said. "Transgender Koreans and their mums showed up… We need to change our parents' generations' minds."
Additional reporting by Marie Juhyun Lee