Geeta Tandon sits on the floor of her modest one-room home in a working-class suburb in north Mumbai. Morning light streams in through a large window, creating shadows on the bare pink walls. Geeta rubs her calf vigorously. Still sore, she is massaging an injury she endured while riding a horse without a saddle or boots.
Bollywood's foremost female stunt artist and body double isn't afraid of getting hurt. She is used to it. Her suffering started well before she embarked on her career, and her body is testament to that. From stitch marks on her hairline to bruises on her feet, scar after scar tells a story. But the 34-year-old wears her wounds like a badge of honour. "There is gain in pain," she says. The aroma of noodles and sweet, steaming masala chai fills her home. She's tired after filming a horse-riding sequence the previous night for a Hindi television serial, a period drama. Geeta has never learned to ride a horse nor taken a martial-arts course. Yet she wields a sword, brandishes a revolver, drives cars through hoops of fire, chases bad guys on bikes, crashes through glass, jumps off rooftops – and rides horses. Every skill she has acquired, she learned on the job.
While stunt artists usually remain invisible, lost behind the larger-than-life personae of the stars they fill in for, Geeta is one of the few women to make a name for herself through her work in commercial films.
Stunt work is an unusual choice for an Indian woman. Of the 581 stunt artists registered with the Movie Stunt Artist Association in Mumbai, only 12, including Geeta, are women, says Aejaz Gulab, the group's general secretary.
Geeta, who came from a broken and poverty-stricken family, was 15 when her father arranged her wedding to a man 10 years her senior. He owned a trucking business that brought in good money – enough to put food on the table at every meal, which was more than her father could provide. Geeta agreed. "I thought I would get a house, a mother, relatives, food on time, a television, that I would get to watch serials."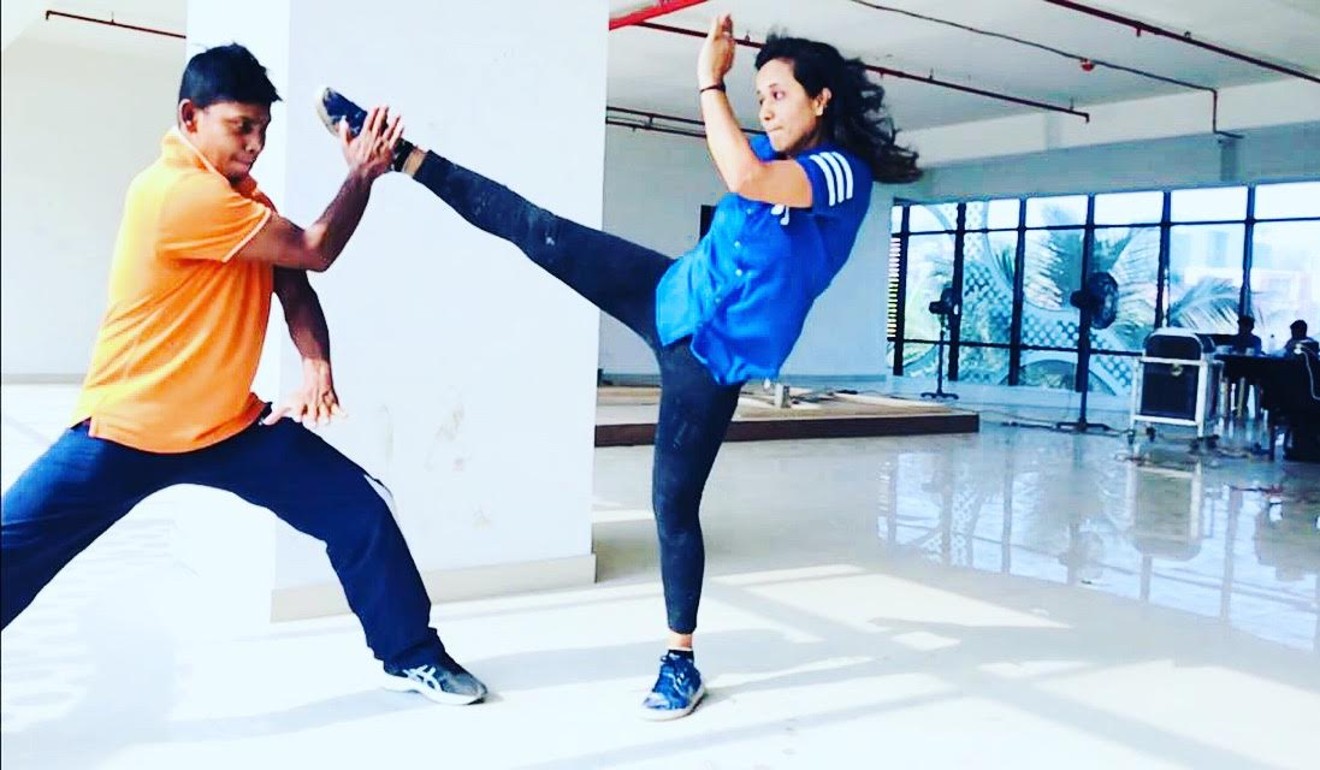 Her dreams were shattered on the very first night. She was a teenager whose ideas of relationships and sex were based on conservative Hindi television serials and a few Bollywood films. In her mind, a wedding-night ritual involved drinking a glass of milk and going to sleep. "These people made such a fuss over the wedding night. I told them, 'I don't want to do it'," she says. Her in-laws retaliated by beating her. They could not fathom why the teen bride would not want to consummate her marriage.
A pattern emerged – a day spent cooking and cleaning would give way to a night of violence and forced sex. Her husband would come home inebriated and smash a plate on the wall. He would pull her hair, punch and kick her. Once he hurled a gas cylinder at Geeta. Nobody intervened, not the neighbours, not the relatives. "If he beat me in front of them, they would just continue to watch television."
She gritted her teeth and endured the pain. A year later, she was pregnant. By 19, she had two children, a son and a daughter, but the torture continued. It is not uncommon for Indian women to keep quiet about domestic violence or refrain from seeking help because of social conditioning. In Geeta's case, there was one more reason holding her captive in her hell: she had nowhere to go. Legal recourse was not an option. India does not consider marital rape a crime. It's a political and cultural hot potato that legislators are reluctant to touch.
One night, when Geeta was 20, things got out of hand. Her husband banged her head hard against the wall five times. Dizzy and distraught, Geeta ran out of the house. She made it to the local police station. She tried to lodge a complaint but the police turned her away.
Something in Geeta snapped. She had had enough. She took her children and walked out.
She found refuge at a Sikh temple. The priests gave her and the children food and a safe space to sleep. As she spread a sheet over a mattress in the veranda that night, she realised she had not had a full night's sleep in years. Geeta woke up early the next morning. She desperately needed a job. She had no money and no educational qualifications. Unable to afford bus fare, she would walk for hours each day, looking for work. She was offered all sorts of petty jobs, including one in a massage parlour which turned out to be a front for a brothel.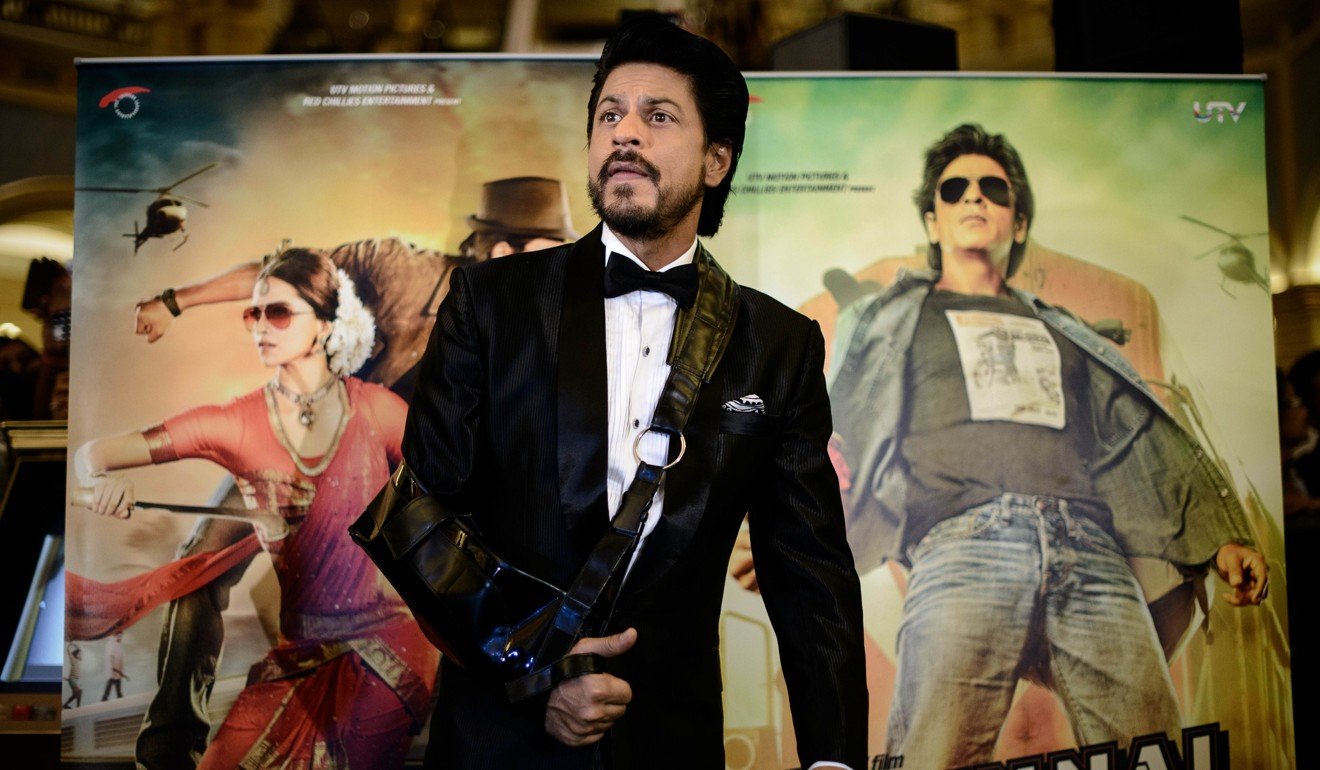 Geeta eventually found a job in a canteen where bus drivers would stop for lunch every afternoon. She would start work at 8.30am. By noon, she would have 500 rotis ready. That earned her 1,200 rupees (US$16.5) a month and free lunch for herself and the children. That salary allowed her to rent a tiny room near the canteen. She would leave the children at home, lock the door from outside and show up for work every morning. "It was the best option I had at the time."
Next came a slightly better paying job as a dancer in a Punjabi troupe that performed at weddings. Noticed for her vivacity, an acquaintance asked her if she wanted to try her hand at stunts in movies. Geeta didn't know what that entailed – except that it was dangerous and well-paying. She gave it a shot. It was a television commercial for chips. The message was that the hot chips would set your taste buds ablaze. To make the point, the commercial depicted a woman dancing whose dress catches fire. That woman was Geeta. During the fourth take, a strong wind blew, which burned her face. She was singed so badly her eyebrows are scanty even today. Geeta reacted like she always does to adversity – by bouncing back. "What's the big deal? The doctor would fix my face. At least I had work!"
In the spring of 2014, a friend who worked in the television business suggested Geeta's name to a reality television game show based on the American hit series Fear Factor. She did not win but she got noticed and started getting more work as a stunt artist. Geeta was now a member of the staunchly male-dominated world of action. Historically, very few women have performed stunts in Bollywood. In almost all other facets of filmmaking – producing, directing, scriptwriting, editing – the number of women working behind the scenes has increased dramatically since the 1970s. But the world of stunts remains heavily male.
"Being an Indian woman has its limitations," says Gulab, the general secretary of the union and an action director himself. "An Indian woman is expected to stay home and devote time to her husband, her kids. We can't push anyone to become a stunt artist."
Geeta says the union does not discriminate against women. She says there is no wage gap either and that payment is determined by the nature of the stunt, not by gender. Her work – which involves mostly car and bike chases, smashing through glass and free falls – gets her between 500,000 and 600,000 rupees a year, the kind of money she could never have dreamt of.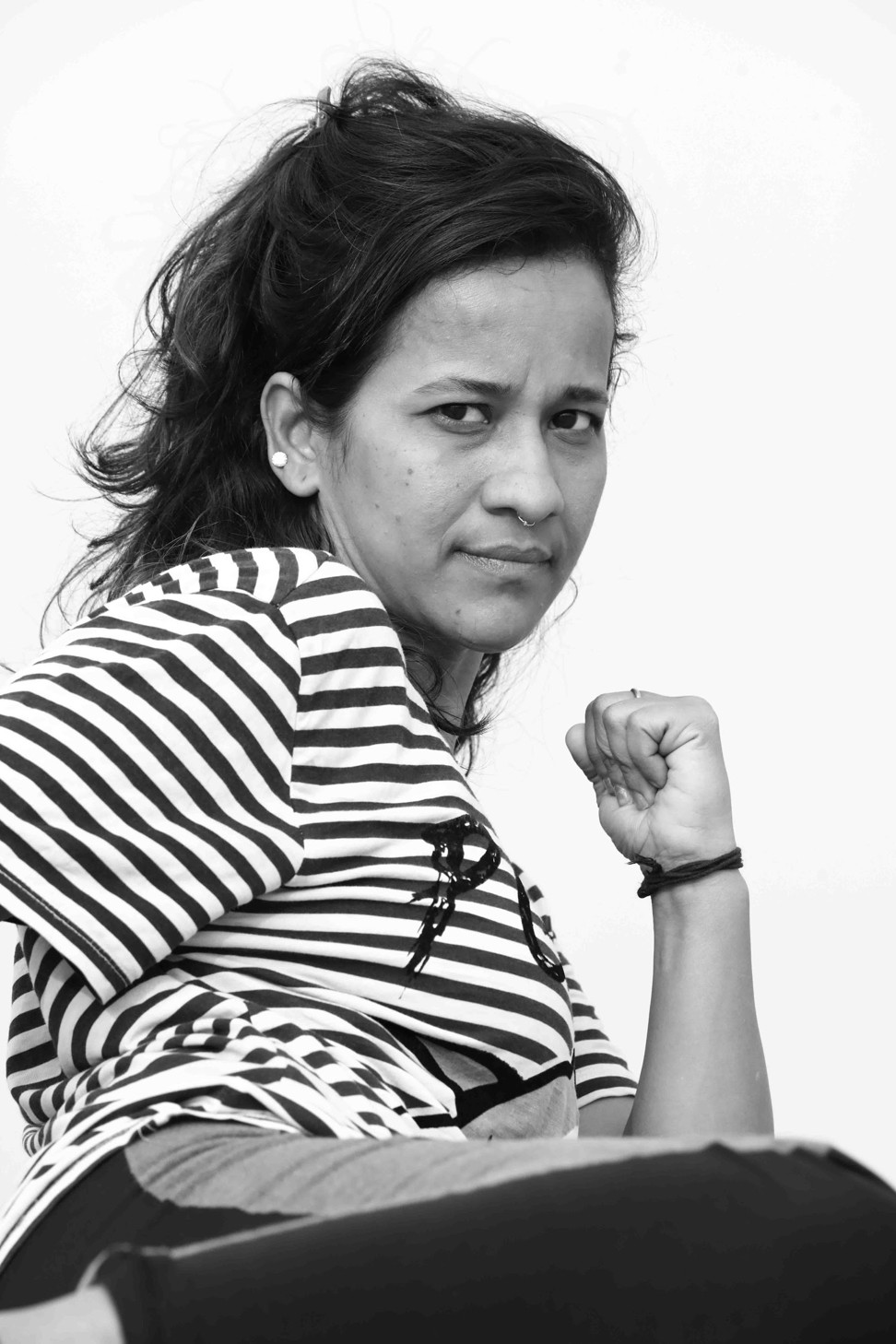 Sitting in the one-room home she now owns, Geeta appears content. The children brag to their friends about the media coverage their mother gets. But they are also aware of the risk she takes every time she takes on an assignment. "I feel scared when my mother goes out to work," says her daughter Harsha. "She always comes back with some injury, a bruise here, a bruise there."
A spinal-cord injury for a film in the early days of her career left Geeta bedridden for four months. She depleted her savings paying for her treatment. In India's film industry, which churns out around 1,000 films a year, accidents are inevitable – leaving injured stunt artistes penniless as they are not covered by insurance. In 2016, two stunt men jumped from a chopper into a reservoir during a film shoot. They drowned immediately. There were no rescue boats on standby and the men were not wearing life jackets.
While union laws make it compulsory for producers to bear medical expenses if a stunt artiste cannot return to work because of an injury suffered during a shoot, the law does not cover rehearsals, Geeta says. Those injured during practice sessions have to bear their own medical expenses. But there are green shoots of change. Earlier, injuries were part of the job. "Today, stunt artistes can wear belts, put on a knee cap, add padding. Those things were not available back in the day," Geeta says.
Action directors are demanding film producers pay more attention to safety but the standards in India are still a far cry from the norm on international film sets that typically have safety officers on site. Mumbai's stunt artists have found a champion in superstar Akshay Kumar. Following the 2016 death of international stunt coordinator Scott Cosgrove, the actor penned an open letter to stunt men and stunt women in which he lauded their hard work. "My children still have their father in one piece because there is always someone prepared to take the fall that I may not be able to … You deserve so much more than a wage packet," he wrote.
Kumar put his money where his mouth is. He helped launch an insurance scheme for stunt artists. In doing so, he is helping redefine the stunt industry. In her own way, Geeta is, too. Her goal is to become Indian cinema's first female action director – the person who designs an action sequence.
"When I say that to people in the union office, they laugh at me. No woman has dared to have that dream before. But, I am a fighter." ■
Excerpted with permission from 'Changemakers: Twenty Women Transforming Bollywood Behind The Scenes', by Gayatri Rangachari Shah and Mallika Kapur, published by Penguin Books