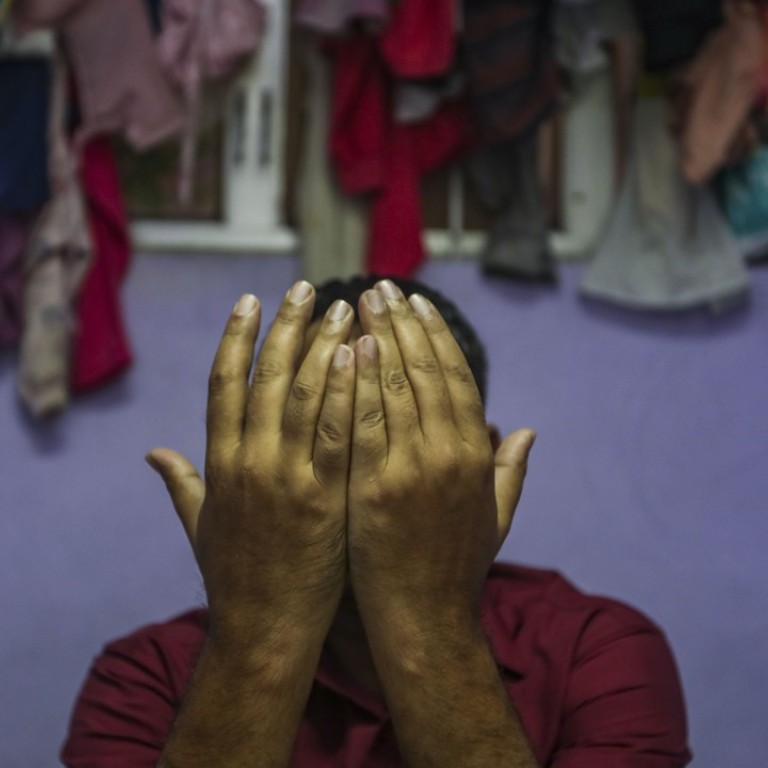 The slave who took on Hong Kong
Trafficked to the city and forced to endure unpaid work, abuse, threats and hunger, this man sued the government. A decade after his ordeal began, he is still fighting for a change in the law that could help others like him
Z
N had neither
a passport nor an identity card for most of his life. He had never needed documents until a wealthy family from his village in
Pakistan
convinced him he could lead a better life in Hong Kong.
His mother opposed the idea, even if it was for a well-paid job. No one in their family had ventured overseas. After all, she argued, they had little money, but enough to put food on the table. "My parents told me not to go abroad. I did not listen to them," Zn says, without taking his eyes off the ground.
Zn is only 34 but his forehead is like a wrinkled rug lying on sunburned skin. His round cheeks and lips rarely draw a smile. His face shows the effects of his move to Hong Kong, where he thought he would find a better future but where, instead, he lost his freedom. It is the city where he endured endless hours of unpaid work, physical abuse, threats, hunger and shame.
There are more than 40 million people enduring
modern slavery
around the world, according to the International Labour Organisation. About 25 million are victims of forced labour. Experts say men are increasingly willing to identify themselves as victims.
Worldwide, the Asia-Pacific region accounts for 72 per cent of modern slavery victims who have been sexually exploited, and 64 per cent of forced labour cases. Every year, the use of forced labour in the private sector generates about US$150 billion in illegal profits.
Zn had known the family who convinced him to come to Hong Kong since he was a child running around barefoot in the streets of his farming village in the eastern province of Punjab.
"They offered me a job many times and I rejected it … I never had hopes to do different work because I am illiterate," says Zn, who used to earn about 100 rupees a day (80 US cents) as a construction worker in Pakistan. "I kept being told that my life would change completely and that it would be much better … They kept asking why I was working so hard in construction when I could work in their mobile shop in Hong Kong."
Zn eventually accepted the offer in 2006. The family who was going to hire him – known as being well-connected in Punjab, and with extensive business interests in Hong Kong – offered to help with the trip's arrangements.
"I had not needed a Pakistani ID all my life. I did not have a passport either. They offered money to help me get those documents," he says. "I refused it, because I could take care of my own documents. But that gesture left a very gentle impression of them. I thought they were kind-hearted."
The sister of his future employer accompanied him on a flight from Pakistan to Hong Kong in 2007. He had never been to an airport. He recalls even needing help to buckle the seat belt on the plane.
"I was wearing flip flops and carrying two sets of fresh clothes in a plastic bag," he says. "That was all I brought with me … I was very simple."
Zn also had no idea he was being brought in on a domestic-worker visa, even though the nature of the job he was going to take was different. In Hong Kong, he thought he would earn between 40,000 to 50,000 rupees (US$320 to US$400) a month packing mobile phones.
THE ABUSE BEGINS
The day Zn arrived in the city, he was taken to his employer's office in Tsim Sha Tsui, where he would work and sleep. There was no bed, just a folding mattress.
"I could not sleep the first night. I was worried about many things, my siblings, my parents, my pets … I was thinking about the last meal we had together," he says.
The city seemed a confusing grid and he had a hard time distinguishing one building from another. "In my village there are houses, no buildings," he says. "So when I came everything seemed very uniform to me – same taxis, buses … Everything looked alike. I felt I could easily get lost in Hong Kong."
He hadn't yet figured out the city when the abuse started – just three days after he arrived.
"I had never done this job before, so I didn't know anything … My hands were shaking because I was afraid of touching the mobiles and breaking them," he says. "I started being yelled at and beaten up for being slow."
His duties involved checking mobile equipment, packing the phones in cardboard boxes, making sure the packages were in shape to be delivered and helping with the deliveries.
"I would memorise the buildings by their shape and colour, because I can't read or count," he says. "I would accept payments for [the phones, but] I never got a dollar for myself."
Sometimes, he would also do other chores for the family, such as buying tea at Chungking Mansions.
"I was really disheartened and I wanted to go back. But they started threatening me, saying they had invested a lot of money, in my flight ticket and so on … I stayed quiet," he says. "I had always earned for my parents. I could not ask them to pay for this."
Things only got worse. "They were afraid that I would run away, so I was not allowed to meet anyone or make friends … I started staying in my own thoughts," he says, in a barely audible voice.
"How did I get myself into this? Will I ever be free again? I kept thinking about this, while completing my tasks … I was a construction worker before, but I had never felt so tired like during that time in Hong Kong."
Although he could have used one of his delivery trips to attempt an escape, he felt too afraid to make a move in such an unfamiliar place: "I had nowhere to go to and I knew I could not hide from him [the employer]."
Besides the physical and psychological abuse, Zn was given food only twice a day. "They would order it from the restaurant but they made me believe it was very expensive, so I would not ask for more," he recalls.
FIGHTING FOR JUSTICE
After four years of suffering, in 2011 he was allowed to go home for what he thought would be a holiday.
The circumstances of his return to Pakistan were all too opaque – with no further explanation, his employer told him that his visa to Hong Kong had been cancelled, and he was sent back without a cent. "I was never paid and had no days off," he says.
Zn then decided to chase a light at the end of the tunnel, looking as much for justice as for healing.
He eventually returned illegally to Hong Kong in 2012, intending to claim more than HK$200,000 (US$25,480) in unpaid wages but his hopes were soon shattered. Zn approached various government departments, only to see one door shut after another – his grievances were not under their purview, they claimed.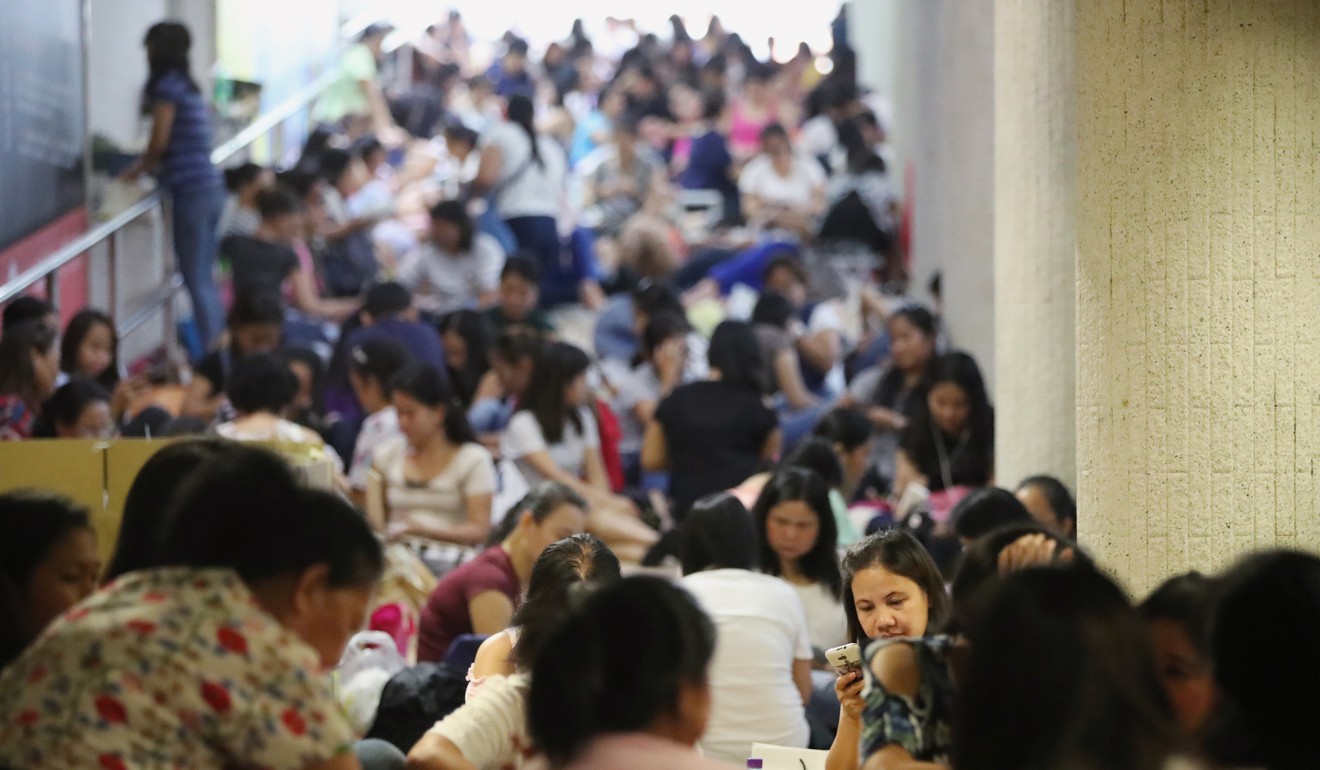 In the meantime, he was sleeping rough at the Star Ferry pier in Tsim Sha Tsui, without money to buy even food and water. And his life was at risk once his employer found out he was making his situation known to the government.
"My employer started threatening me over the phone. 'Run away, we will get you killed', he told me," Zn recalls. "My parents and my siblings were also threatened in Pakistan. My mum asked me not to return because she feared something would happen to me."
After several instances of harassment, his family were forced to leave their village, Zn says.
In Hong Kong, he was eventually able to get HK$32,500 through the Labour Department – a settlement that was far less than what he was owed for his work.
Zn also had to serve six months in jail for illegal entry into the city, while his employer remained free. Hong Kong, which is heavily reliant on foreign domestic workers, does not have anti-human trafficking legislation and forced labour is not a crime.
Zn's ordeal eventually led to a
landmark judicial review
in Hong Kong in 2015. He sued the authorities for ignoring his complaints and lacking a legislative framework to prevent human trafficking.
In 2016,
Justice Kevin Zervos ruled in favour of Zn
, acknowledging he was a victim of forced labour and human trafficking. The judge also concluded the government had failed at investigating as well as at criminalising forced labour and human trafficking.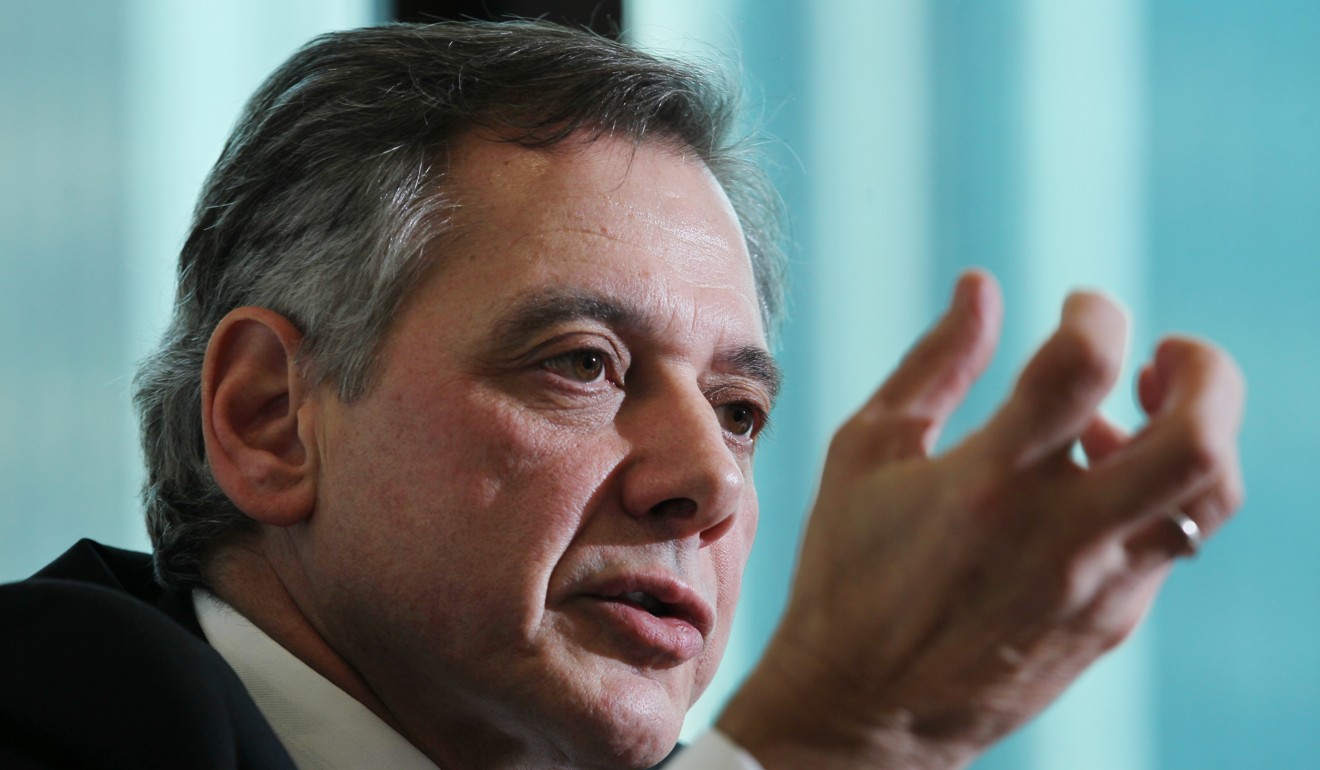 Zn and his lawyer, Patricia Ho, are now considering filing their own appeal.
"Right from the beginning, he was so determined to come back to Hong Kong and seek damages, even though he went through so much trouble … He is quite an extraordinary man," Ho says. "He went through so many years with no help. It is sad we made a person suffer so much and made him face a world where no one believed him … He burst into tears when we first talked and we believed in what happened to him."
The judicial review, says Ho, is not just about Zn.
It's about all of the victims who go unnoticed
in a Byzantine system that does not offer enough legal powers to those working on the front lines. "We had senior and junior police officers commenting in at least three cases: 'I feel really sorry, it seems that your client went through a lot, but unfortunately it sounds like the employer has not breached any law.' Even though they acknowledged there is a problem, officers have no adequate laws to properly investigate and hold perpetrators accountable," Ho says.
ASIA AWAKENING
Archana Kotecha, head of the legal department at non-profit organisation Liberty Asia, says to combat human trafficking and related forms of exploitation, it is important to have at least three things: a clear definition; case law; as well as rigorous and sustained training for frontline responders who can detect crucial indicators. Unlike what many may think, forced labour does not need to involve physical abuse or victims whose freedom of movement is restricted.
"We are at a point in time where the coercion people face now is in many respects psychological – through debt, threats," Kotecha says.
There are also cultural layers that need to be overcome, such as in countries like Pakistan.
"As time is progressing, men are being more accepted as victims as ever before. And more men are willing to come forward," she says. "It's not a problem of just women and girls. But that is not accepted culturally sometimes, which colours the way discussions about policy and advocacy happen."
Between 2012 and 2016, according to the International Labour Organisation, 62 per cent of victims of modern slavery were exploited in the Asia-Pacific region.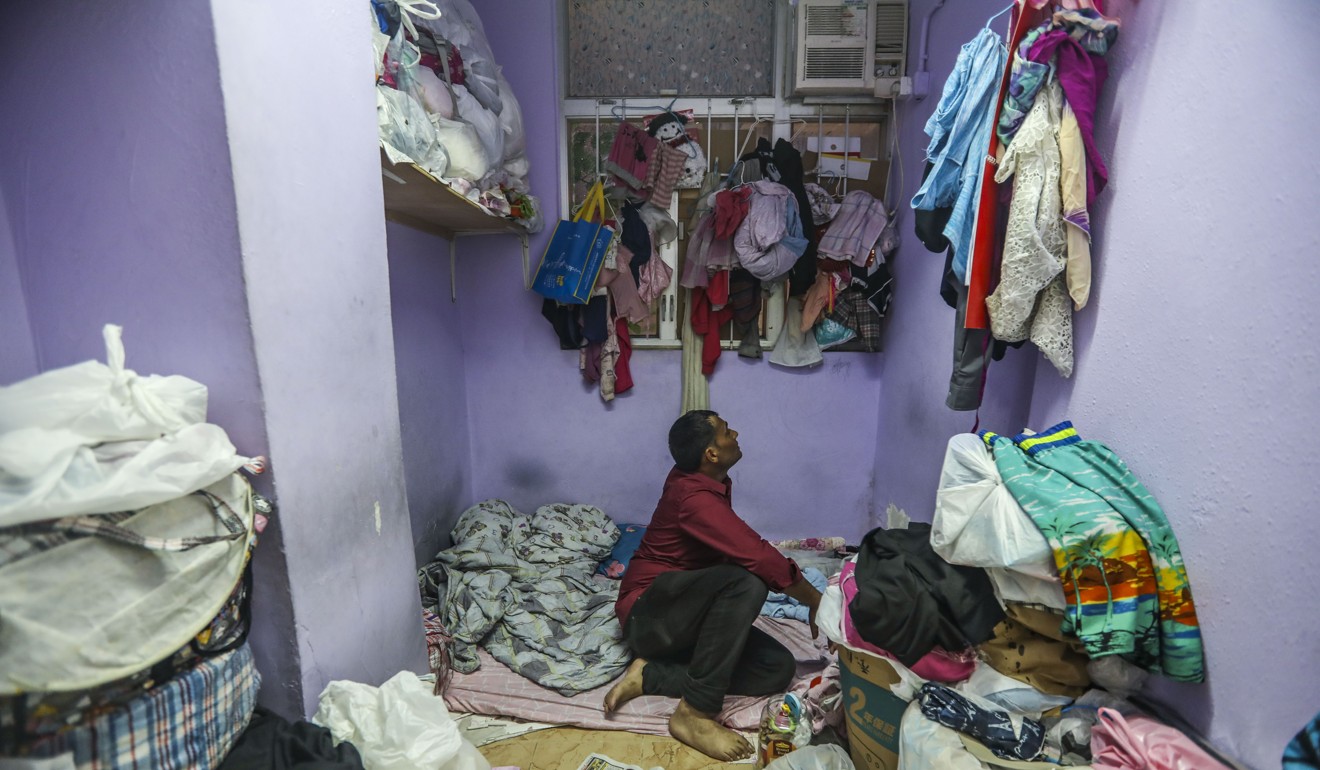 Within the region, North Korea, Afghanistan, and Pakistan are the countries with the highest prevalence of modern slavery, the Global Slavery Index shows. Pakistan, India and China had the highest absolute number of people living in modern slavery, and accounted for 60 per cent of victims in the region.
Despite the long road to tackle the problem, Kotecha, who has worked on anti-human trafficking programmes across the globe, says countries in Asia are now more aware of this issue and keen to address it. "There is an awakening in Asia," she notes.
In June, Thailand became the first country in Asia to adopt the Protocol of 2014 to the Forced Labour Convention. The document calls on ratifying states to take measures to prevent forced labour, protect victims and ensure their access to remedies and compensation. Malaysia, meanwhile, is offering training to judges and prosecutors specifically on human trafficking.
While any changes will come too late to prevent Zn's suffering, he believes his employer will one day be held accountable – but more than that, he hopes other victims will be treated differently in Hong Kong and elsewhere.
"I don't want other people to go through the same [ordeal] I and my family went though. Even if they are illiterate, they should be able to get assistance," he says. "Don't think that everyone is lying. Don't hate people just because of their nationality. Think of them like human beings … And speed up the process. The more delay, the more that person will suffer."
Zn says the
local government should do more
to properly handle cases like his: "No one knows how many people are out there in the same situation as I was."
He is now in Hong Kong on a dependent visa, works in construction, and is married to a Hong Kong resident he met at the Star Ferry pier in Tsim Sha Tsui with whom he has a little daughter. Although he has made a life for himself here, he has not yet found peace. The abuse he endured continues playing before his eyes, in a loop.
"This story is always in my head. It's my life," he says, resting his head on his hands. "If anything happens to me or my family it's because of my [former] employer. His family is very powerful."
Zn longs for the lighter days of the past, before he saw himself embroiled in such a nightmare. In his village, there were no tall buildings, no loud car horns. He misses trying on the clothes his mother would make for him at festivals, and sharing long meals with his six siblings.
"Our house in Pakistan used to be filled with happiness," he recalls. "There was no sadness or sorrow … All of that is gone. I will never get my joy back." ■