When a Hong Kong athlete went public with claims her coach had sexually abused her when she was a teenager, her case prompted a flood of support from the public and fellow athletes, praise from sports officials for her bravery, and an intervention by the city's chief executive, Carrie Lam Cheng Yuet-ngor, to ensure swift police action.
Yet when a Singapore hurdler emboldened by the athlete's example and the #MeToo movement spoke out in similar fashion this year, she found herself labelled an "attention seeker" and ostracised by fellow athletes – even those who had once shared her complaints against her coach.
In a case that highlights the difference in approach of sport governing bodies in the two cities, hurdler Kerstin Ong watched as her case became bogged down by political infighting and a lack of protocol for investigating sexual misconduct.
An investigation by This Week in Asia has found that the problems Ong faced in reporting her complaints have dogged the national sports association Singapore Athletics for years, culminating in police cases against two coaches accused of sexual harassment and molesting teenagers, one of whom is on trial and remains listed as one of the association's vice-presidents.
The culture in Singapore is that you don't speak up against your coach, it's seen as disrespectful
Interviews with athletes, coaches and officials suggest not only that contests of power between rival factions at Singapore Athletics disrupted an investigation into Ong's allegations, but that even today, there is a culture of silence and a lack of a procedure for reporting abuse, leaving other athletes potentially at risk.
NEW COACH
In January 2016, Ong, then 19, was introduced to a new assistant coach on the national athletics team.
An established coach with his own company specialising in training youths, Singapore Athletics' new hire, then 38, came across as chatty and amiable. He soon developed a rapport with his trainees.
But within weeks, Ong said she started to feel unsettled by the coach's behaviour, particularly during conditioning sessions in the gym, when he would "crack inappropriate sexual jokes at me".
Ong told this writer: "He would ask me things like, 'Do you want to play with my balls or my vibrator?'" referring to fist-sized massage balls and the electric foam roller provided by the coach as physiotherapy aids.
The coach, who spoke to This Week in Asia on condition of anonymity to protect his wife and young child, rejected Ong's account of their interactions.
"I don't talk to Kerstin differently from any of the other athletes. I call trigger release balls 'trigger balls' and the foam roller with vibrating function 'the roller with vibrator' for short. All my athletes know this and nobody else misunderstood me. So why her?"
But Ong said that by March her unease about the coach's jokes had been compounded by physical discomfort when the coach adjusted her poses during exercise drills that were done lying on the ground.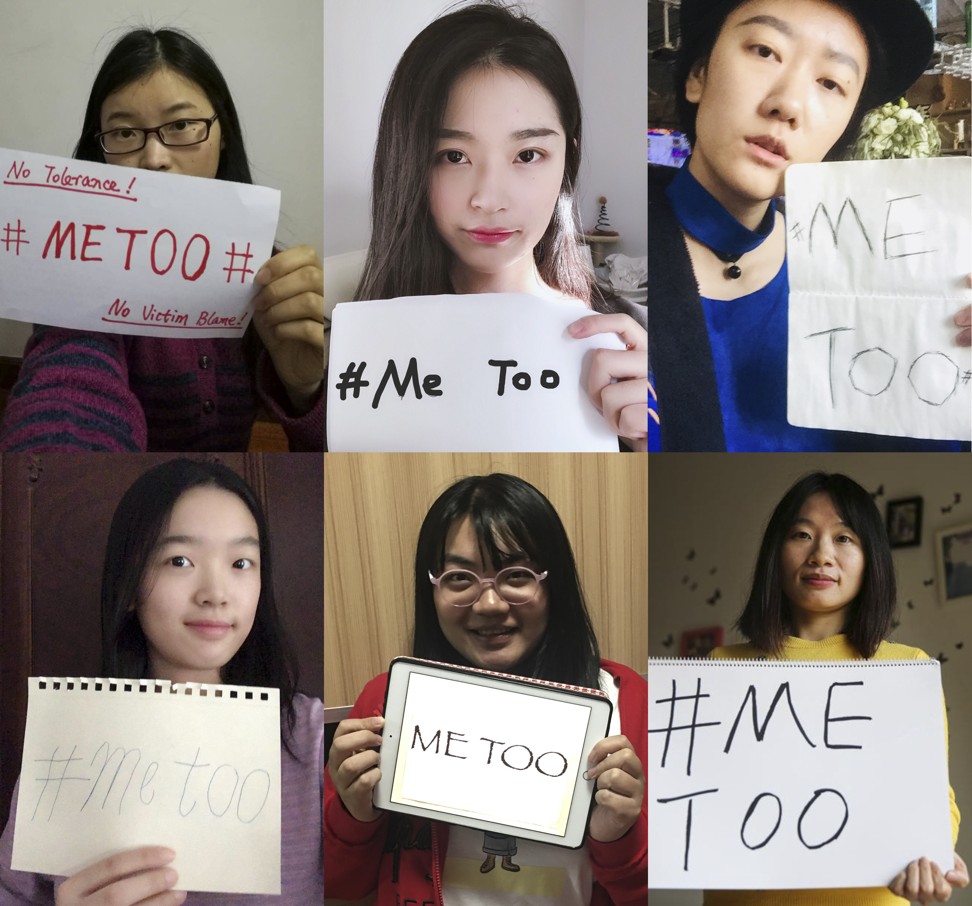 "Once, he knelt down beside me, held my hips while I was doing hip-lifts and said, 'Why is your pelvis so stiff? Not enough practice with your boyfriend in bed, is it?'"
Ong said at another session she was "lying face-down on the track, taking a breather, when he slapped me on my butt".
Asked about these incidents, the coach said: "I told her to practise her plank exercises with her boyfriend because her boyfriend is also an athlete. There was no connotation of sex. And I certainly didn't slap her anywhere on her body."
As to body adjustments, the coach said: "I often use my phone as a pointer to show athletes how they should change their poses. But sometimes if the athlete just can't get it right, I will ask for the athlete's permission and then demonstrate with my hands. It's not uncommon for coaches to do that."
Ong said she felt "too intimidated" to tell the coach his physical adjustments "did not feel right".
CULTURE OF SILENCE
"The culture in Singapore is that you don't speak up against your coach, it's seen as disrespectful," she said.
But the issue surfaced about two months later, in early June, during a casual conversation between Ong and Jaime Cheong, then the general manager of Singapore Athletics.
"Kerstin told me the coach had been 'touchy-feely', but was initially reluctant to say more," Cheong said. "She was obviously scared and that set alarm bells ringing for me."
Cheong knew she had to look into the matter, but she had no official protocol to follow. In the corporate world, companies have guidelines that lay out procedures for reporting sexual harassment. In Singapore sports, there is none.
Cheong sought advice from SportsSG, the government agency that oversees all national sport associations. But officials told her Singapore Athletics should conduct its own internal investigation. Cheong then recommended the coach be suspended from work on June 10 pending an inquiry, a move approved by Singapore Athletics vice-president, C. Kunalan.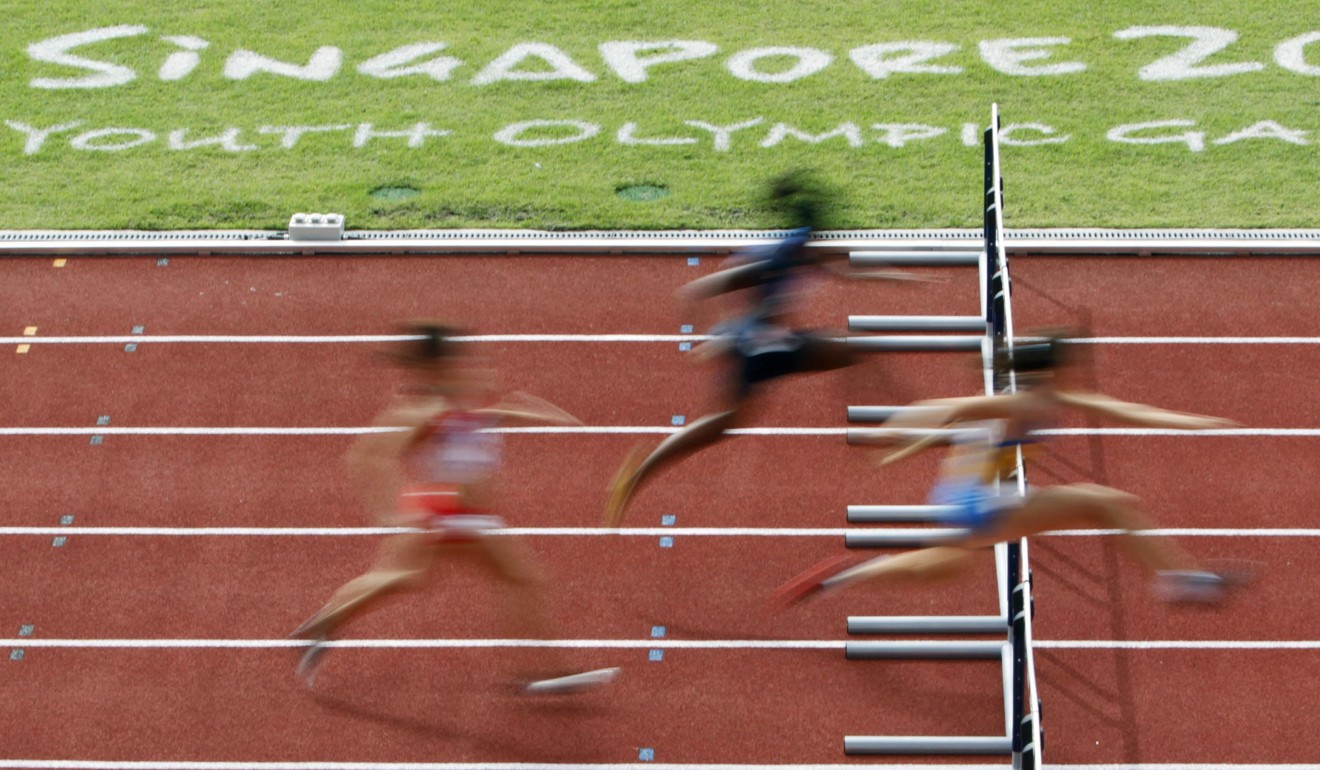 Cheong and another manager then interviewed one male athlete and four female athletes, including Ong. Apart from Ong, two female athletes submitted written statements that the coach made "inappropriate comments" or cracked "inappropriate jokes which were quite sexual" in nature.
Cheong submitted the three athletes' statements to the Singapore Athletics executive committee, with a view to forming a disciplinary panel to interview the coach. But her plans were disrupted by a highly publicised power struggle within Singapore Athletic's leadership, whose rival factions were focused on electing a new executive committee on June 27. The investigation fell smack in the middle of the election.
Between suspension and termination of my contract, no Singapore Athletics official sat me down to interview me about the accusations
Tang Weng Fei, the incumbent president at the time of the allegations, told This Week in Asia it had been "impossible" for him to interview the coach, even though a letter from Singapore Athletics to SportsSG states that he and two new leaders, Clarence Lun and Alexander Charles Louis, had been "appointed to investigate and make necessary findings and recommendations pertaining to the complaint".
The panel never convened. Instead, incoming president Ho Mun Cheong said an "informal decision" was made to lodge a police report. However, police told Singapore Athletics no report could be made without statements from the three athletes alleging the misconduct.
Singapore Athletics conveyed this information to the athletes, but none agreed. Ho said this was because the coach had threatened to sue the athletes for defamation, a claim the coach refutes.
Ong said the coach never threatened to sue her, but she was nonetheless "terrified by the idea of escalating an internal complaint to a police report. I understood how serious it was. I was so scared."
Singapore Athletics sacked the coach in early July and Ho pronounced the "case closed".
"Between suspension and termination of my contract, no Singapore Athletics official sat me down to interview me about the accusations," the coach said.
The case then seemed to blow over.
#METOO
In January 2018, Ong became emboldened by the #MeToo movement and the example of the Hong Kong athlete, whose case is now being heard in court. (The Hong Kong athlete's coach has denied the claims and a verdict is expected in the case in November).
Ong decided to break her silence and make her allegations public. This time, she lodged a police report. Ong's decision to rekindle her case was controversial. It re-opened old wounds and angered several of her teammates, including those who had been interviewed previously by Cheong.
According to Ong, one athlete who believed the coach was innocent accused her of "being an attention seeker". The two female athletes who had previously provided corroborating information against the coach also declined to support Ong in the police investigation, having retracted their statements after the abortive Singapore Athletics inquiry in 2016. When contacted, one of these athletes said she had no comment and "just wanted to move on". The other could not be contacted.
"They didn't want to get into trouble," said Cheong, the former Singapore Athletics general manager, who left the organisation at the end of 2017. "Everyone had seen how toxic the politics of Singapore Athletics had become. It was clear the election took priority over the harassment allegations."
SECOND CASE
This toxicity has been borne out in a second case involving Loh Chan Pew, a former coach who was voted in as vice-president during the same election that eclipsed Singapore Athletics' internal inquiry in 2016.
Loh has been accused of molesting two female athletes in 2013. He is currently on trial for using criminal force against one of those athletes, who was 18 at the time of the alleged offence. He has described his accuser as an "attention seeker" and remains listed as a vice-president on the SA website.
As for Ong's coach, his licence was again suspended while the police investigated him for three offences including outrage of modesty and use of criminal force. During the investigation, both Ong and the coach underwent long interviews and a non-mandatory lie detector test that lasted between two and three hours.
Last month, the police concluded their investigation and issued "a stern warning [to the coach] in lieu of prosecution".
SportsSG, which had previously directed Singapore Athletics to hold its own inquiry, has since convened a disciplinary panel to decide whether the coach can resume work professionally. According to a SportsSG spokesperson, the organisation is considering actions that "may range from issuing a warning to suspension or disbarment".
The coach still insists on his innocence, rejecting the police's findings as "unjust" and criticising SportsSG's review of his licence. "I disagree with the result, because even though it's 'just a stern warning', it suggests that I did do something wrong and I didn't. I've already had to deal with loss of work and pay during the months of suspension. What more do people want?"
"I'm satisfied with the result of the police investigation," said Ong, who said she had to seek therapy for the trauma she suffered. "I never wanted the coach to lose his job. I just wanted him to know that what he did was wrong and that he shouldn't do that to other athletes," she added.
Whatever the decision of SportSG's disciplinary panel, the two cases underscore how difficult it remains for athletes to speak up against potential abusers, deterred by institutional lapses and a lack of a codified system in Singapore sport for reporting sexual misconduct. ■