With local governments cracking down on sexual harassment in the nation's notoriously crowded public transport systems, Japan's chikan – men who grope women in public – are adopting the latest technology to pester women.
Local media reported in early October on a case of what is being dubbed "AirDrop chikan", in which a photo – usually sexually explicit – is sent via the AirDrop function on Apple mobile phones and received by any phone that has not been set to reject messages from unknown senders.
A woman in her 20s told a local television station that she was on a train in Nagoya when she suddenly received a photo of a man's genitals on her mobile phone.
"I was frightened, but I was always angry," she said.
The woman's experience is not unusual, it appears, and a number of victims have taken to Twitter to share some of the images that they have received.
A user with the name TheNazu said she felt "awful" when she received a picture of two naked men jumping around on the top of a mountain. Another user posted a screenshot of a drawing she received of a woman's body in underwear but with the head of a Disney cartoon character.
Gropers who prey on female commuters have long been a problem in Japan, and train operators, police and local authorities have struggled to devise ways to stamp the problem out. Many train companies have installed women-only carriages for the busiest times of the day, while others have started installing closed-circuit cameras or deploying plain-clothes officers to catch molesters in the act.
There are around 1,800 arrests every year in connection with allegations of groping, although the actual figure of incidents is believed to be far higher as victims are often too embarrassed to come forward.
As the campaign against them gathers momentum – and courts increasingly take a dim view of their activities – sex pests are seeking new ways to fulfil their fantasies.
"It's becoming an increasingly high-risk activity as new laws are introduced, so they are turning to technology," said Makoto Watanabe, an associate professor of media and communications at Hokkaido Bunkyo University.
"For these people, I believe it is a combination of being a chikan and a nozoki [a peeping Tom] as doing this enables them to get into a person's private life through their phone," he said. "They have this desire to expose themselves but also to disturb someone else's life."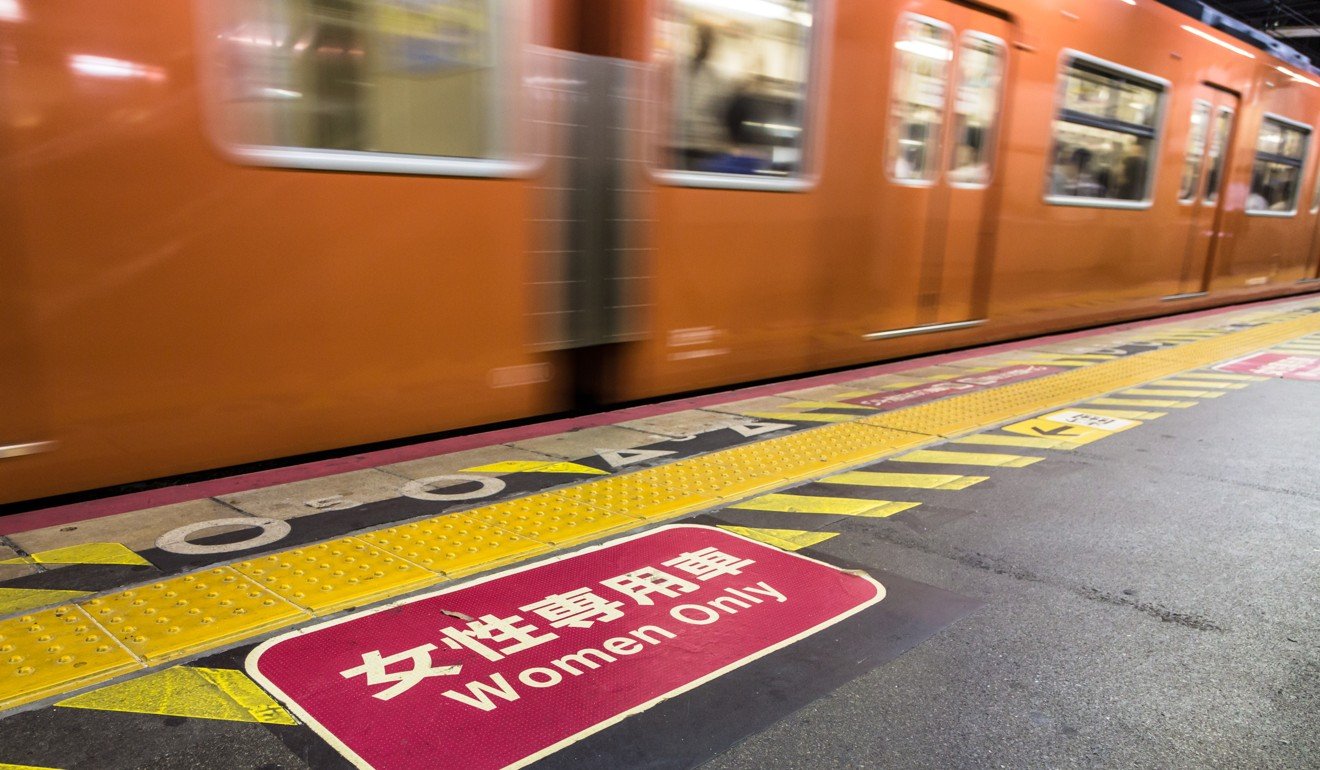 They are driven to send obscene images "to get a reaction" from a woman on the train with them and to see her shocked, upset, frightened or flustered. And, all the while, the perpetrator can remain anonymous in the crowd.
"But I also think there is a more fundamental reason behind the actions of these people," Watanabe said. "They are lonely and unhappy and it makes them slightly less lonely and unhappy when they reach out and get involved in somebody else's life – even if that approach is illegal and rejected by the recipient. I doubt they even think of what they are doing as being wrong or a crime.
"It's a distorted mix of being directly connected with someone at the same time as invading their privacy, and that must be a form of psychopathy," he added.
"But it is also a reflection of our society in the digital age. Society has not developed a code of acceptable conduct or behaviour, it is in the hands of young and inexperienced people, and older people don't understand it well enough to know what to do about it, so we are struggling."