Sanjay Kumar, a highly trained soldier about 30 years old, holds an assault rifle in his right hand while he feeds nuts to a palm squirrel with his left. His eyes are alert, constantly scanning visitors while feeding his companion. He stands just a few feet from a makeshift tent, a structure of roughly 250 square feet. It is no ordinary place; rather, it is perhaps India's most religiously sensitive and politically contentious site.
Kumar is one of hundreds of police, paramilitary and armed troops stationed in Ayodhya, in the northern Indian state of Uttar Pradesh, to guard the Ram Janmabhoomi – the birthplace of the Hindu god Ram. The influence of Bollywood is mostly absent from this old temple town. Instead, years of persecution, religious confrontation and political one-upmanship have left their mark.
Uttar Pradesh is India's most populous state – if its 200 million people occupied a separate nation, it would be the world's fifth-most populous. The northern state is also India's most politically influential. It sends more lawmakers to parliament than any other and whoever holds Uttar Pradesh invariably controls parliament. It is also home to about 38 million Muslims – a significant voting bloc for parties willing to court them.
The Ram Janmabhoomi temple is at the heart of a bitter political and legal dispute. Entry is strictly policed. Four layers of hawkish security personnel frisk visitors, who are not allowed to carry metal objects, coins or mobile phones. The narrow passage from entry to exit runs 2km and can fit just one individual at a time, enclosed by metal fences. A 3.66-metre-high barrier, painted bright yellow, encircling the entire 2.77-acre disputed zone, adds to the sense this is no mere place of worship.
Until the 16th century, a temple for Ram – an ancient king Hindus believe to be a perfect human – stood at this site. But the temple was demolished by the Mughal ruler Babur and the Babri Mosque was built in its place. For centuries, the site remained a thorn in the side of Hindu kings who recaptured much of the northern Indian regions from the Mughals.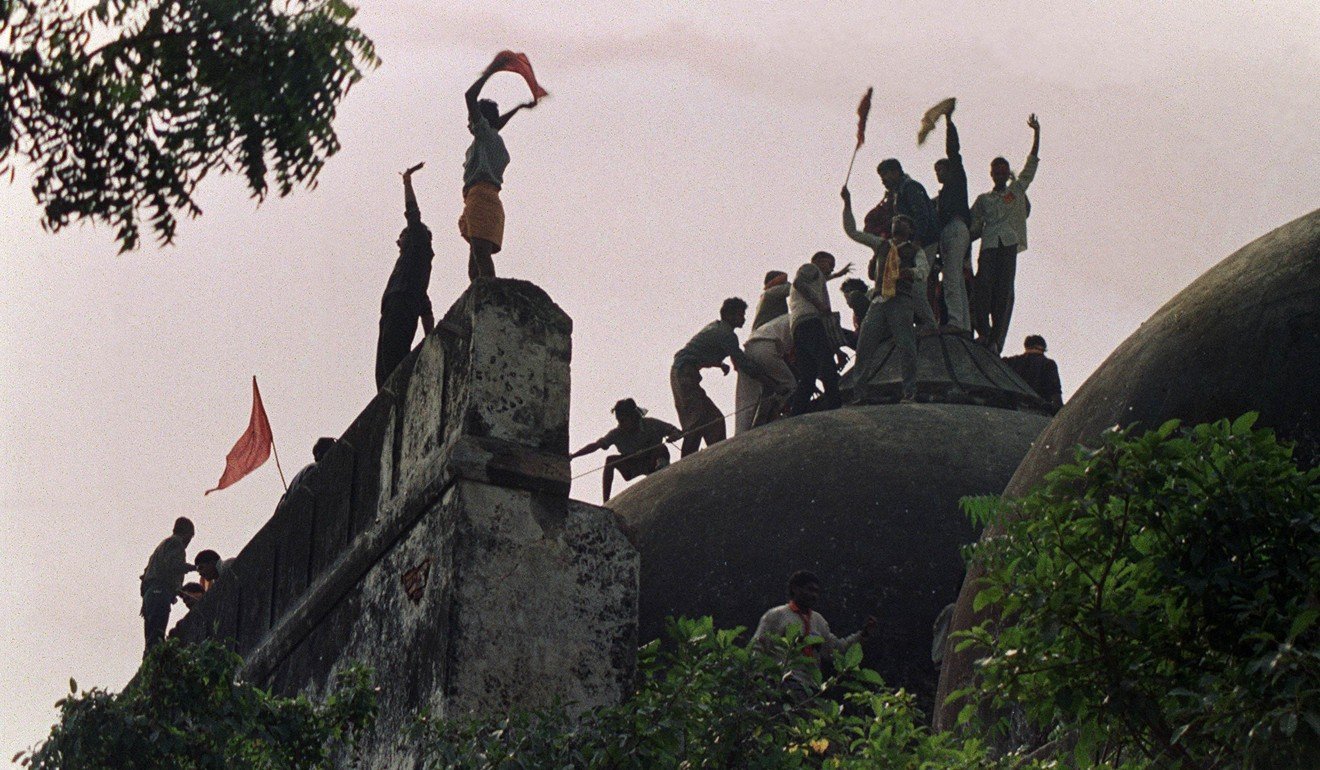 Ram's idol was smuggled into the mosque and installed there in 1949, two years after Indian independence, by dozens of Hindu supporters attempting to seize control of the site. The mosque was razed in 1992 by Hindu extremists who marched on the site under the guise of a political rally. Ensuing riots claimed as many as 2,000 lives, a notorious flashpoint and source of Hindu-Muslim resentment in India's modern history. The long-running dispute remains central to the acrimony between the two faiths in the region.
LEGAL BATTLE
The legal battle between Hindus and Muslims over who lays claim to Ram Janmabhoomi began in 1885 and has been raging since, often infused with political undertones.
India's Supreme Court convened this week, again raising hopes for an amicable settlement, but on Monday, the court adjourned the case to an unannounced date in January.
Currently, the disputed land is divided between three claimants: Ram Lalla, the deity of the temple, represented by Hindu Maha Sabha; Nirmohi Akhara, another Hindu denomination; and the Islamic Sunni Waqf Board. Objecting to Hindus occupying two-thirds of the site, the Islamic claimants took the case to the Supreme Court.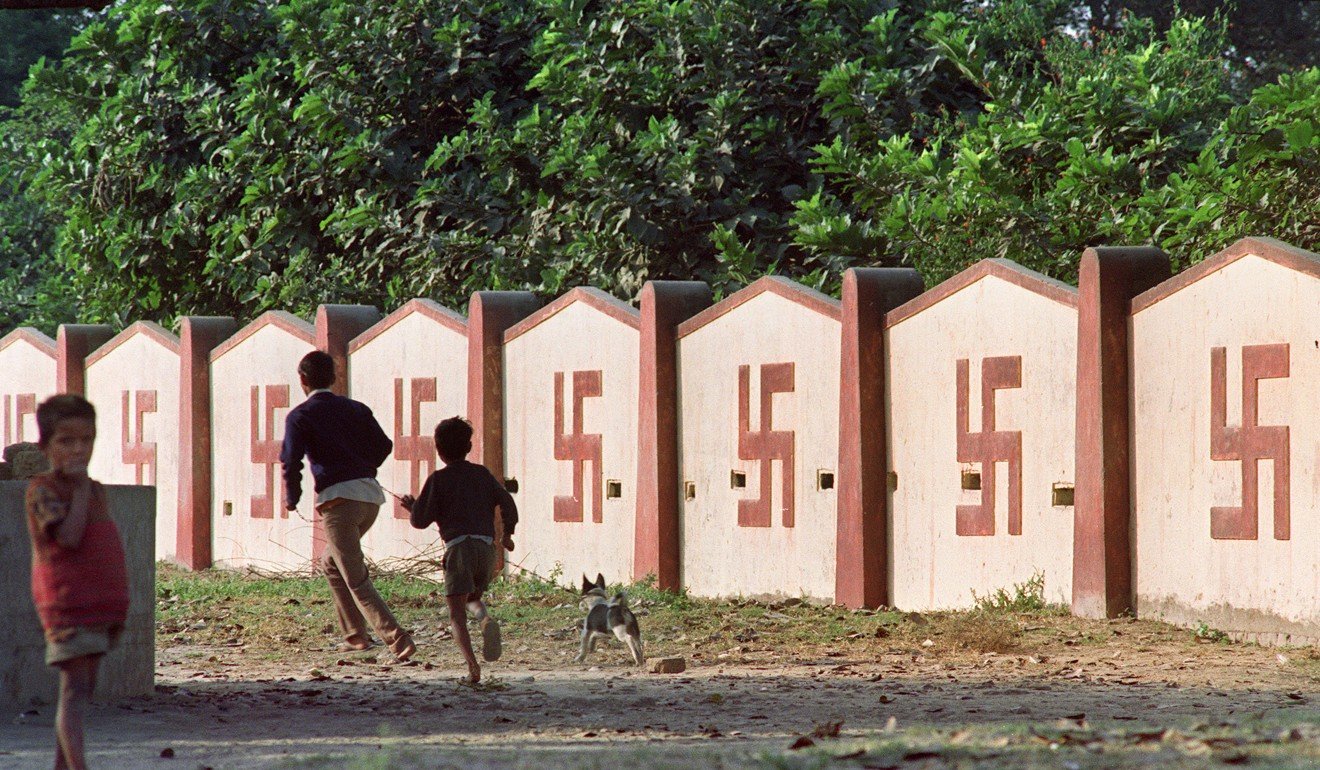 The case has already travelled through a judicial roller coaster of lower courts, amassing along the way more than 9,000 pages of scriptural evidence and 90,000 pages of testimonies from various stakeholders. Optimism about a final and permanent verdict runs high in Ayodhya. When asked, the priest at the Ram Janmabhoomi temple replies: "A permanent temple for Ram Lalla [the infant Ram] is coming very soon."
Prakash Tiwari, a local rickshaw driver, says a temple could be erected within 24 hours of a verdict. He says dozens of trucks are waiting on the outskirts of Ayodhya and all the prefabricated construction materials are ready.
"The exact replica of the temple is also ready," he says. "All we need is official permission [judicial approval]. If we have it, India's best temple will be established in a day's time."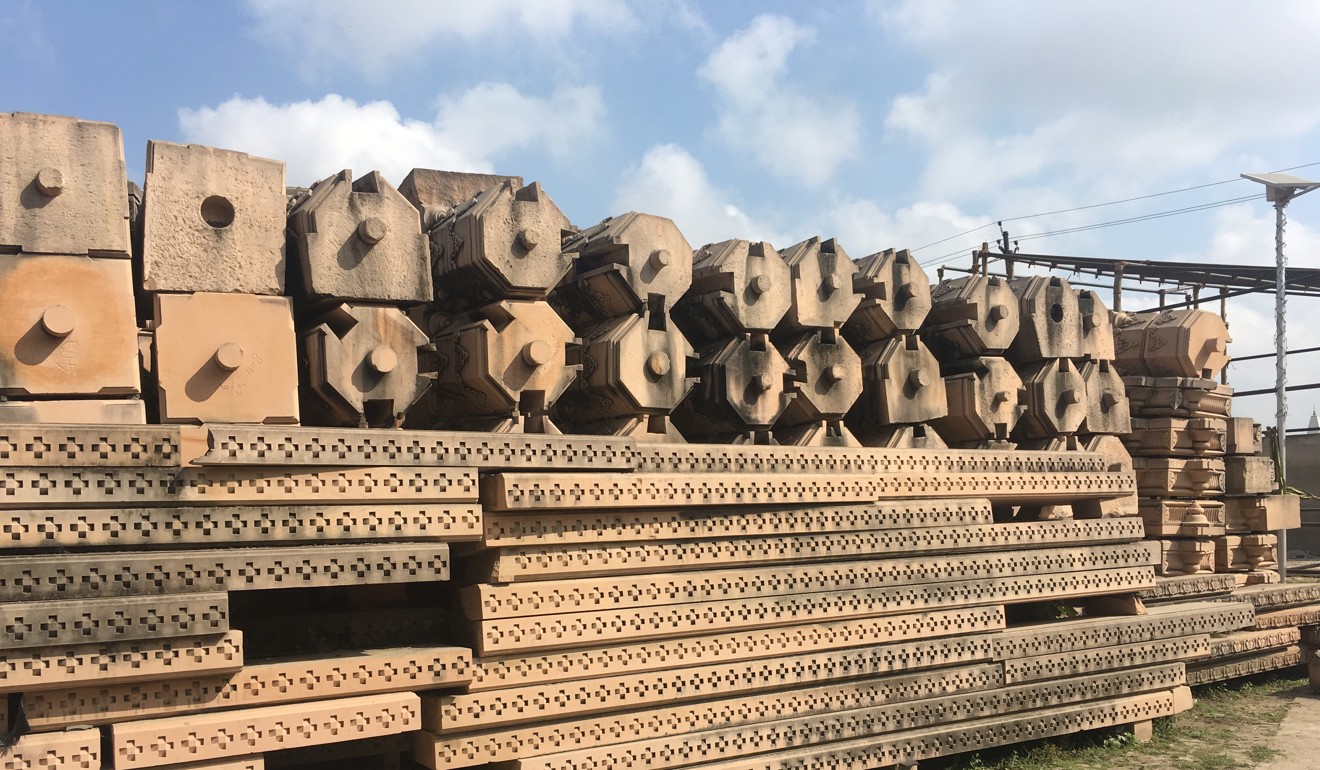 Nearly half a dozen Muslims from Ayodhya – who live on the edges of the Hindu-majority town – say they have no desire to see a prolonged conflict in their area. They all say they want an amicable settlement, even if that means a Ram temple, rather than a mosque. Crucially, they express concerns that the involvement of outside interests, rather than residents, has prevented a resolution.
This reflects a growing sense among Ayodhya's residents that the prolonged friction over the site has been excessively nationalised and even internationalised. One of the solutions being floated is to hold a straightforward referendum across the state of Uttar Pradesh to bring an end to the centuries-long dispute.
Nevertheless, any judicial outcome in the coming months will not only the set the tone for the country's parliamentary elections in mid-2019 but also chart the course of one of India's most sensitive political and religious narratives. After all, the Ram Janmabhoomi dispute remains a valuable campaign talking point.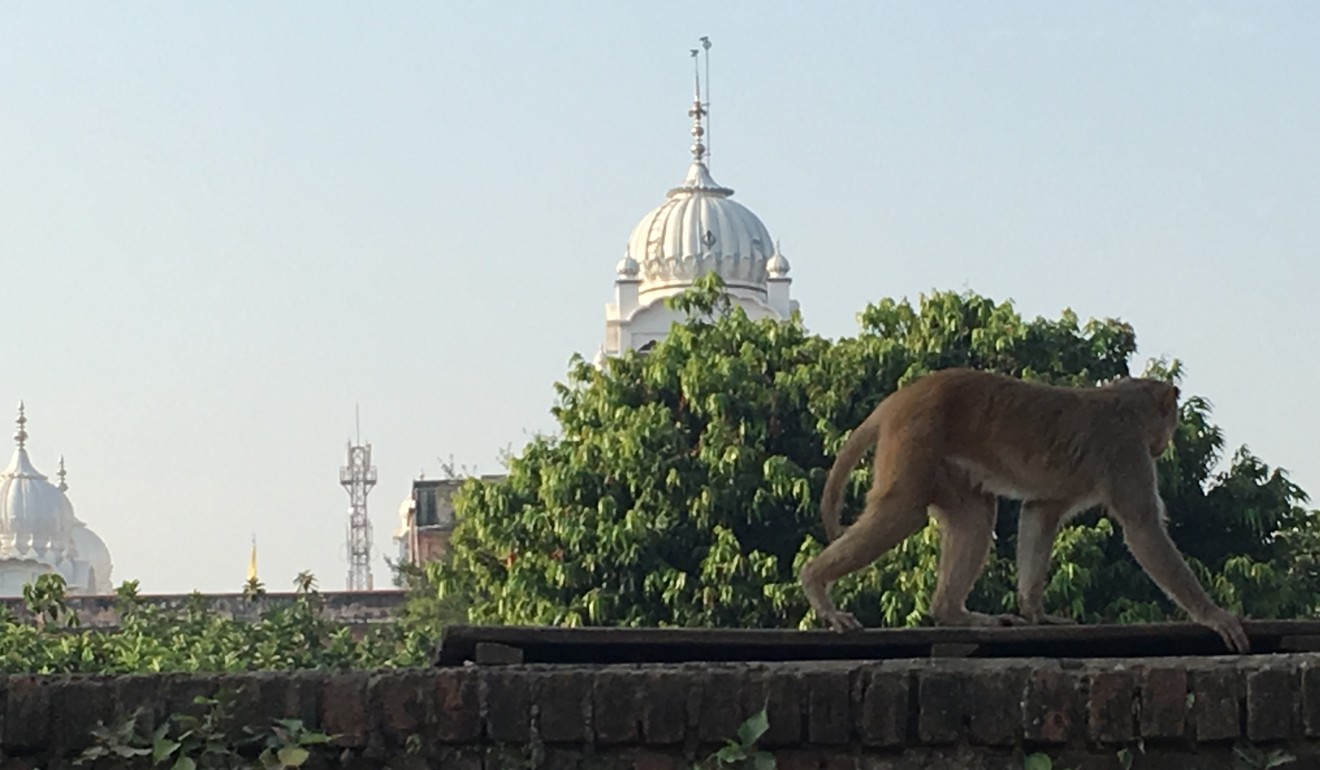 AYODHYA, THE CIVILISATION
Recalling a grim period of rioting in Ayodhya, an old woman, who asks not to be identified, says: "There were days when the blood of Sadhus [Hindu ascetics] flowed like water in these streets."
She is referring to the incident in October 1990 when local police opened fire on Hindu civilians marching to build the Ram temple. Though the town of Ayodhya witnessed violent rioting in the past, many believe this dark episode eventually led to the demolition of the mosque two years later.
Ayodhya's tiny streets are now ruled by macaques and cows. Humans come a distant third in the hierarchy of who claims the most space on the cramped, bumpy roads.
With hundreds of quasi-rural towns across India itching to jump on the bandwagon of urbanisation, Ayodhya appears an exception, drawing inspiration from its rich past.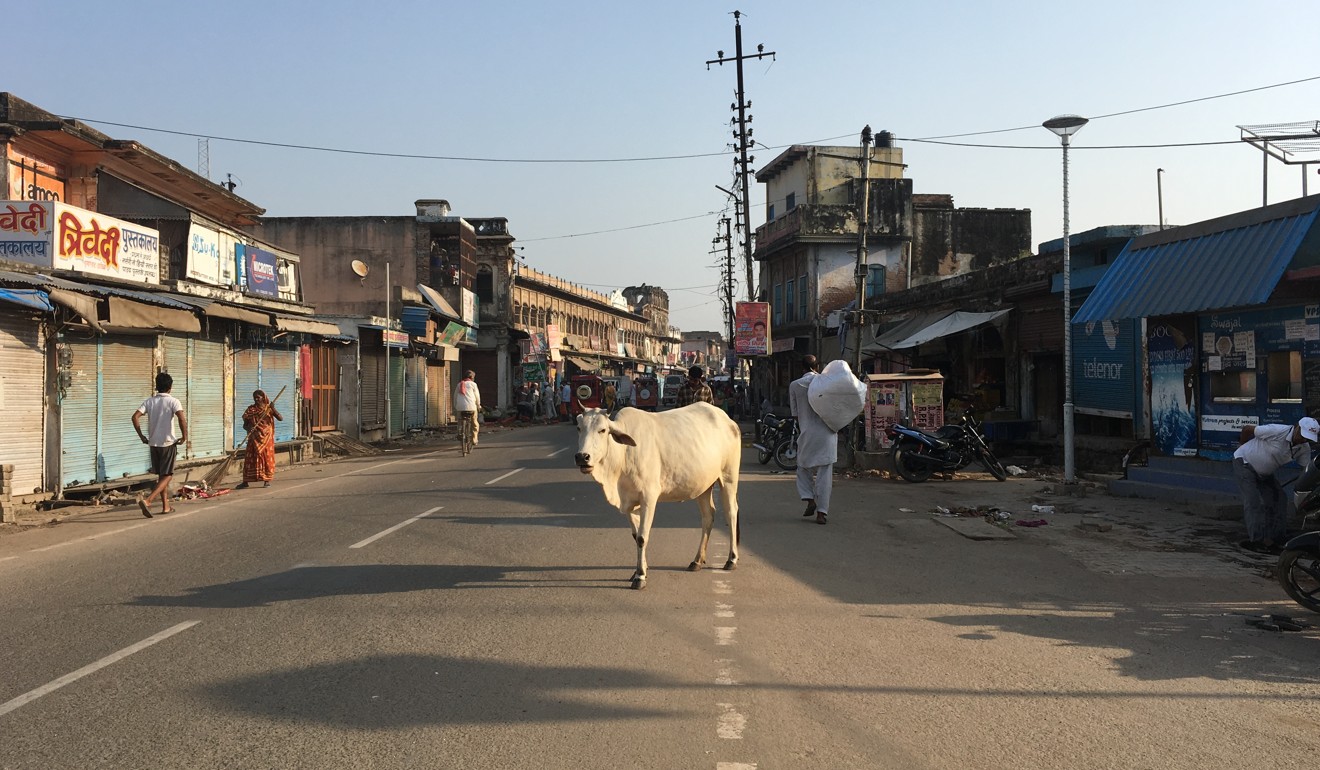 The River Sarayu is relatively unpolluted, compared to most Indian rivers, including the ones considered holy in the state of Uttar Pradesh. A significant majority of Ayodhya residents use neem-sticks – twigs broken from nearby trees – to brush their teeth instead of plastic toothbrushes, a major pollutant across the world.
"Speaking just from available literary evidence, Ayodhya is certainly among the world's oldest cities and has remained central to Indian history," says Rangan Ramakrishnan, a literary historian and a scholar of Ramayana.
"Not even the city's name has changed over millennia, right from its first reference in the epic Ramayana. This itself is a testimony to the town's endurance."
He adds: "Unlike Harappa or Mohenjo-Daro [major cities of ancient Indus valley civilisations], Ayodhya is a continuous civilisation. This proves difficult to gauge the antiquity of the place archaeologically as the buildings are reconstructed from time to time."
So it is in the city of Ayodhya: in no rush to modernise but where the locals hope a permanent Ram Janmabhoomi temple will be a new addition in the near future. And with it, perhaps, some pieces of a painful past can be buried – even if the construction is certain to take place under the watchful eyes of Kumar and his fellow soldiers.