The history of Singapore cinema has been rewritten by two films from two eras going by the same title: Shirkers.
The tumultuous and abortive production of the first film, a surrealist fiction written by Sandi Tan and shot in 1992, is chronicled defiantly in the second, a documentary which earned Tan a Best Director award at the Sundance Film Festival earlier this year.
But before the success of its second manifestation, the original Shirkers was born out of the efforts of three pioneering film students, then derailed for decades by a sociopathic director who made off with all the film's footage.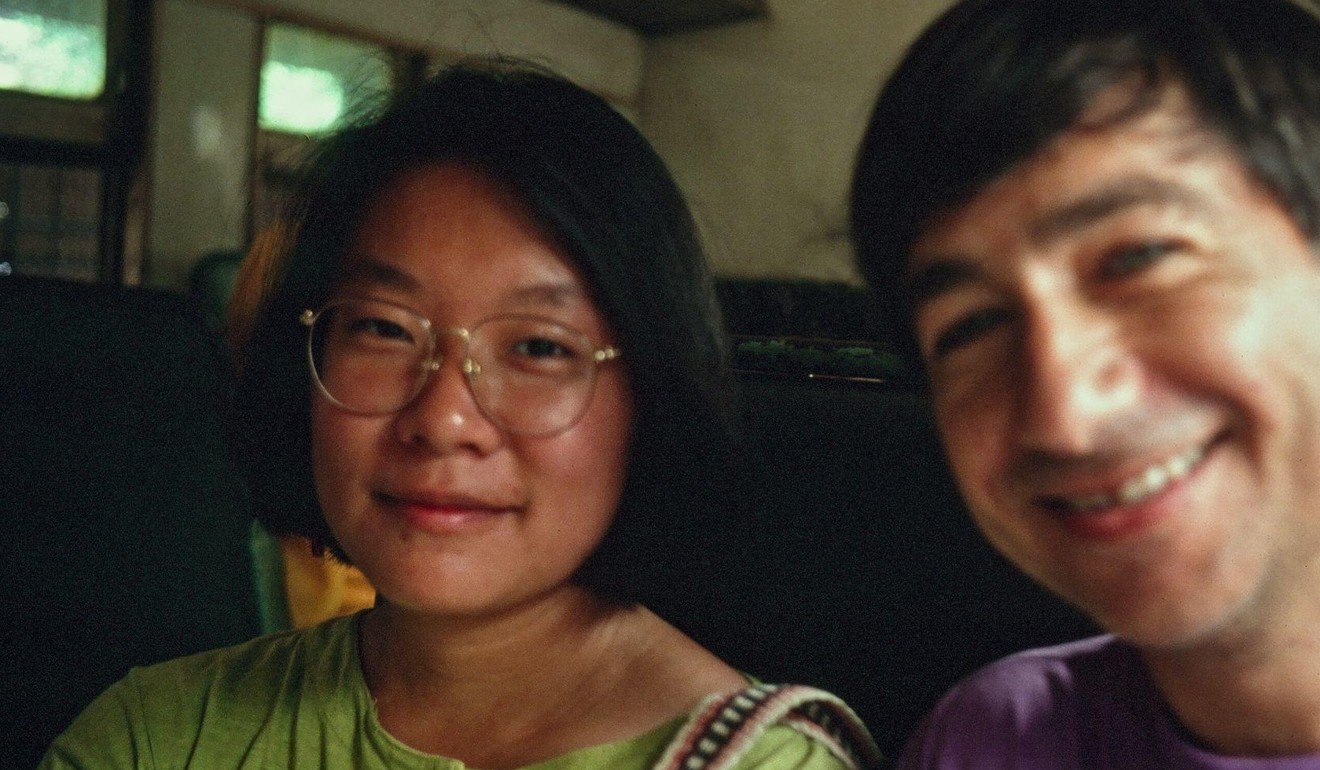 BACKSTORY
In 1991, three 18-year-old Singaporeans, Tan, Jasmine Ng and Sophia Siddique, signed up for a three-month filmmaking course at a newly opened arts incubator called The Substation.
The course was a novelty at the time, as Singapore's film industry had grown moribund since the heyday of the 1950s and 1960s, when the Hong Kong conglomerates Shaw and Cathay produced Malay-language blockbusters on sound stages located in the Balestier and East Coast areas.
The death of the studio system occurred not long after Singapore became an independent state in 1965. The new country's focus on economic progress in its early decades meant little attention and few resources were devoted to the development of a capital-intensive and financially risky art form like film.
"The Singapore Film Commission had not been created and the National Arts Council did not recognise film as an art form to be funded," Siddique told the South China Morning Post.
"There was no film school in Singapore, so the course at The Substation was really the first of its kind here," added Ng, not realising then that the programme's Colombian-American instructor, Georges Cardona, would turn out to be his students' Svengali – their chief antagonist and tormentor – in the years to come.
In a country obsessed with social order and physical hygiene (chewing gum was banned in 1992), Cardona, then in his mid-40s, connected with his young wards by appealing to their sense of stifled curiosity and innate rebelliousness. He took them on late-night car rides to unseen places in their own city. He shared his pipe of flavoured tobacco with them. Most of all, he regaled them with stories.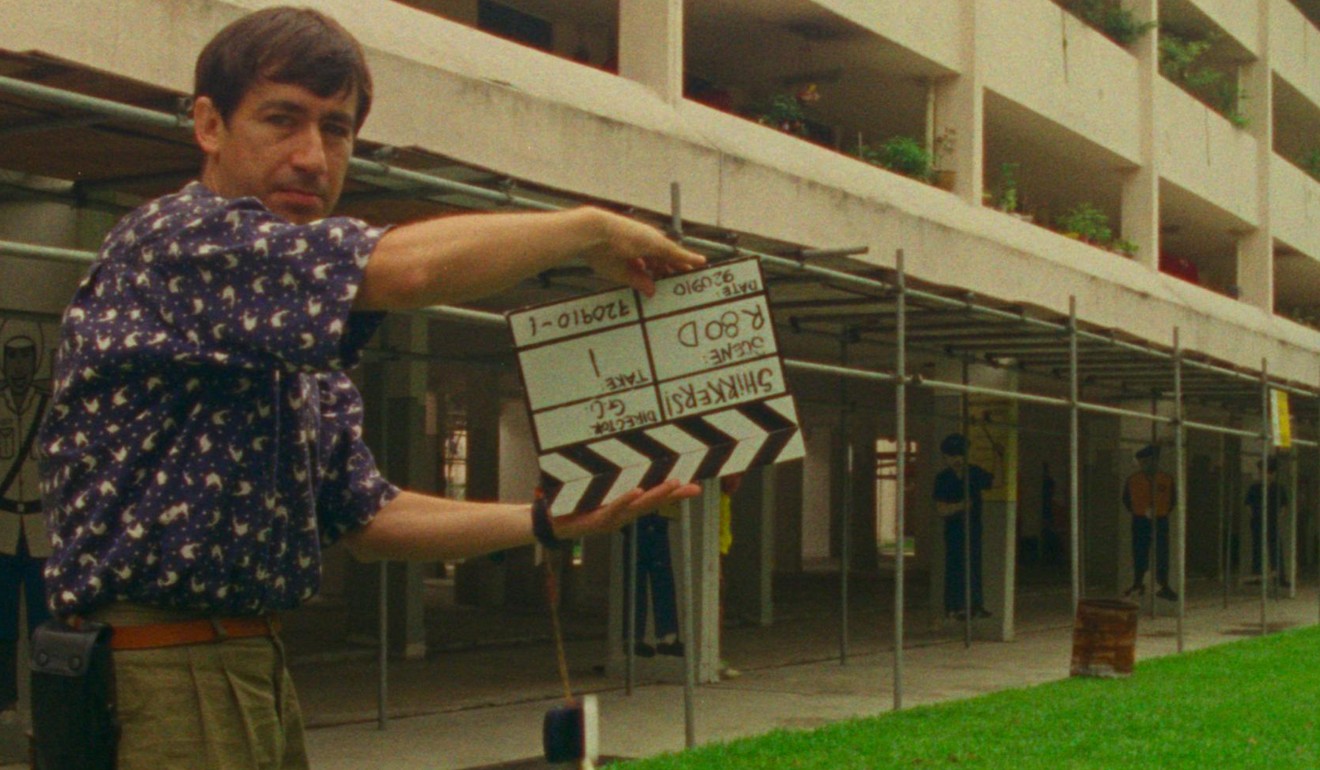 Tan's documentary depicts Cardona as a consummate storyteller who wowed his protégés with incredible anecdotes. The cinephile Cardona claimed to have witnessed actress Jayne Mansfield's death at close range while he was living in New Orleans in the 1960s. He also fancied himself the inspiration for the lead character in Sex, Lies, and Videotape, Steven Soderbergh's breakout film which won the Palme d'Or at the 1989 Cannes Film Festival.
In 2018, when virtually any nugget of trivia can be investigated online, Cardona's tales are likely to strike audiences as improbable, if not altogether far-fetched. But back in 1992, an impressionable and equally film-obsessed Tan was beguiled by Cardona's worldliness and flattered by his compliments. The veracity of his stories seemed beside the point.
After Cardona called her screenplay for the original Shirkers a "masterpiece" and pronounced her a "genius", Tan gathered her course mates, Ng and Siddique, to spearhead the film's production, with Cardona as its director.
The subsequent shoot, which took place over two hot, frenetic months, would test the three women's friendship over the years and serve as a baptism of fire for their careers.
"Shirkers became a secret history, shared by a small group of us," explains Tan in the expressive and incessant voice-over narration of her documentary. "And it would haunt us, and bond us, and tear us apart."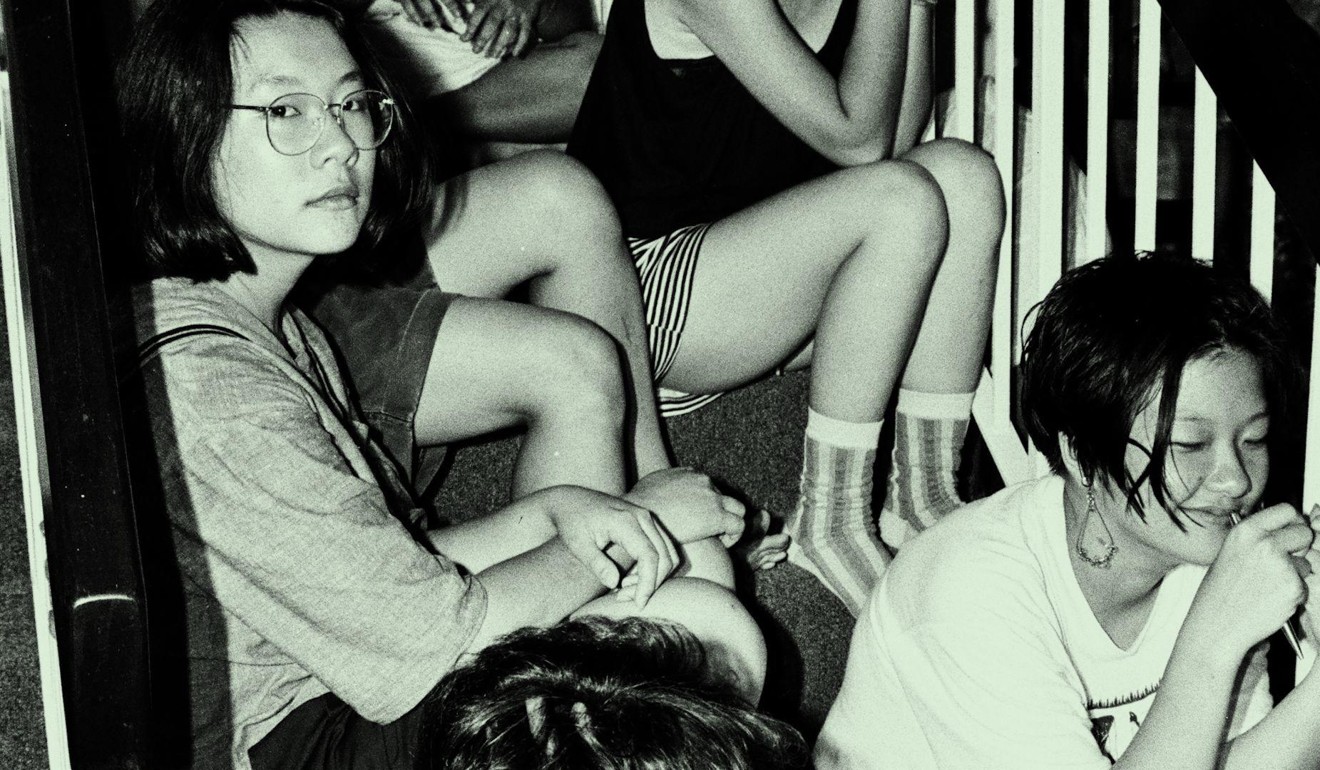 INCITING INCIDENT AND CONFLICT
Tan cast herself in the lead role of S, a 16-year-old murderer who goes on a fantastical road trip around Singapore, saving children and killing grown-ups.
Given there was no playbook to work from (the last film produced by Singapore's studio system was in 1972), the creators of the first Shirkers operated in truly indie style. Covering scenes in more than 100 locations, the shoot was exhilarating but also chaotic and filled with conflict.
Discord arose even before production began as the team was split between two camps. Tan and Cardona wanted to shoot the film just months after it was written; Ng and Siddique felt they needed another year to raise more funds and better prepare the crew, made up mostly of volunteers.
"Jasmine and I will forever disagree on whether the film would've happened if we had waited a year," Tan said. "But when you're a kid, you just have to seize the moment. In a project like that, you have to begin when most of the elements are there. You can't wait for everything to be perfect. You just have to do it."
Ng's response to that approach is one she echoes in the documentary: "It was easy for Sandi to want to forge ahead, because she did not have to juggle the legwork for the film with a full-time job. There was so much to do, calls to be made, letters to be written, a lot of logistics to coordinate."
Despite their disagreements, production began in June 1992, after Ng and Siddique secured partial sponsorships for film stock and camera equipment. The filmmakers were greatly supported by friends and family, who contributed not only in cash and kind, but also agreed to play a variety of supporting roles in the film.
Tan expressed annoyance when asked how much the film(s) cost, saying only that "the first Shirkers was made on a shoestring budget".
"My parents were struggling financially then but they wanted to support my filmmaking work and contributed to the production float," said Ng, sheepish in her recollection. "I bought food and drinks with my sad intern allowance and my mum was mobilised as a cook."
Siddique said: "I did things for that movie that were crazy. We had no money to hire extras, so for one scene I faked an epileptic fit to draw a crowd around a character hit by a moving van."
She also recalled the team having to devise creative solutions like "making fake ice-cream out of mashed potatoes and tissues doused in milk, because real ice-cream wouldn't survive the heat of the lights".
Yet for all the excitement and ingenuity of the filmmakers' gung-ho, DIY spirit, one divisive element remained and weighed down the project: its inexperienced and increasingly ill-tempered director.
Georges Cardona's charisma and knowledge of cinema belied his lack of professional experience in helming a film. Hitherto, his sole feature credit was that of cinematographer for a horror film shot on video.
At one point, Cardona's incompetence led to the jamming of the film camera before a scene set in a bowling alley. The scene was not recorded. To make matters worse, Cardona did not report the camera's malfunction, resulting in an entire day's work being wasted.
Siddique said she "lost it" when she finally found out what had happened to the camera, recalling: "I had to arrange a reshoot of the scene, spending extra time and money we did not have."
In Tan's documentary, Ng re-reads notes she made during the shoot that record her frustrations with Cardona's abilities and her worries about the production's dwindling funds: "Everything is bloody uncertain. Mister C has no idea what he's doing. He has no idea how he's going to get the money [to finish the film]."
Specifically, what Cardona needed was an infusion of S$10,000 (US$7,300), or the production would have to be shut down. In Tan's account of the shoot's frantic last days, the director failed to secure funds from supposed high-profile contacts. Instead, he ferried Tan and Siddique to various ATMs around the island to withdraw the cash from their personal savings.
Then, when the shoot ended, the director absconded with all the film reels and audio tapes. According to Ng, Cardona made off with 35 cans of 16mm film, amounting to more than six hours of footage. Tan's documentary alleges he took double that. In any case, the three young filmmakers were devastated.
"I poured all my energy and passion into the project," Siddique said. "We persuaded so many people to join us in this mad endeavour and I felt responsible to them to complete this film. So when Georges left Singapore and took the reels with him, a part of my spirit just died."
"I don't think Georges acted out of malice but he wanted creative control and he didn't know how to deal with a group of assertive girls," Ng said. "I think he would've tried to complete the film himself, only he couldn't rally the resources the way we could. So he just took the reels and his hopes across continents."
For Tan, Cardona's betrayal was an act of psychological violence. It robbed her not only of her film, but of her "freedom"– her sense of possibility and confidence as a young artist.
"It was a huge blow because I put all my obsessions into that one project," she said. "[Afterwards] something profound was lost forever, I got my wings clipped a bit. My friends and I were superheroes for one summer and now we were doomed to be regular people for evermore, with nobody to vouch for the experience but ourselves."
But if the filmmakers thought they were finished with the film, the film was not finished with them.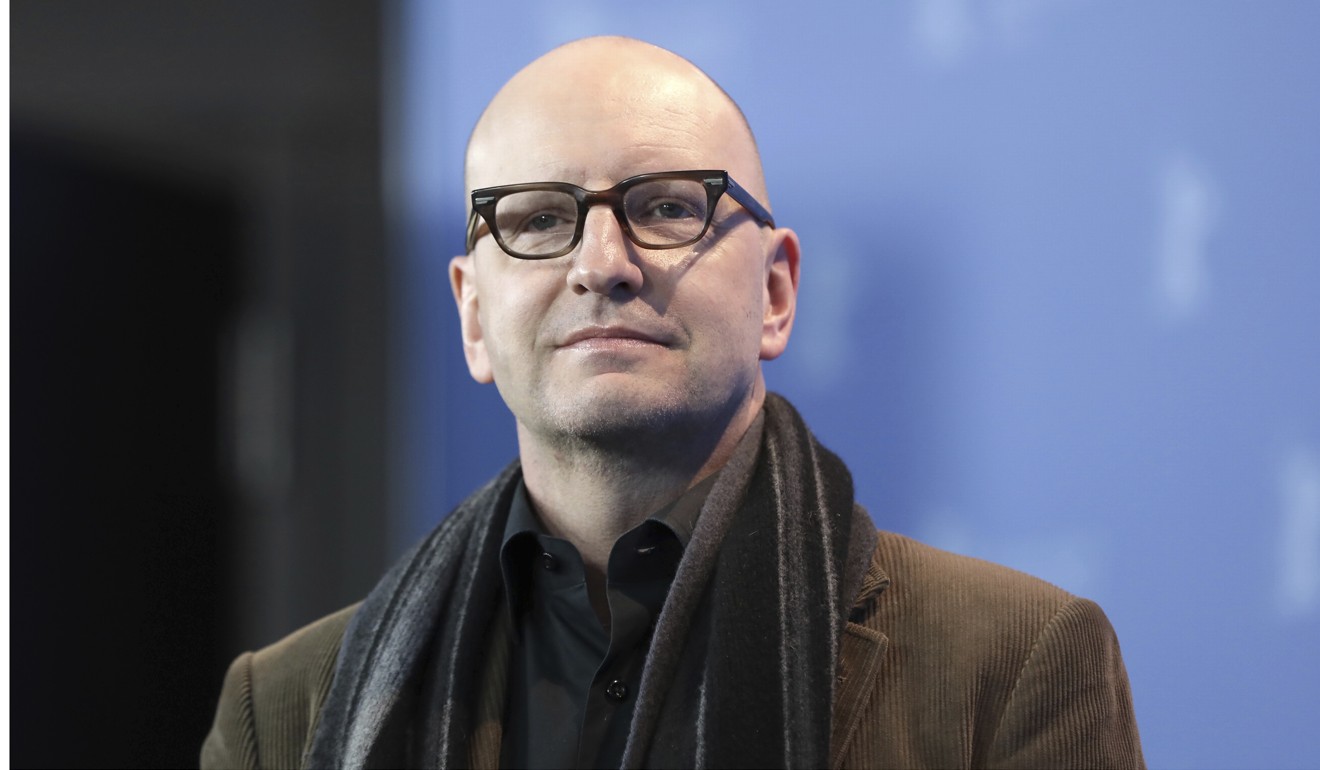 STRUGGLE AND RESOLUTION
In 2008, one year after Cardona's death, his ex-wife returned the film reels to Singapore's National Archives, whose staff contacted the filmmakers. Together with the reels were scripts, storyboards and other production materials. Audio tapes to the film remained missing.
By then, the three women were in their mid-30s and had moved on to other jobs in different places. Siddique – now Siddique Harvey – was a film professor at Vassar College in New York. Ng, a film and TV director as well as an arts and human rights advocate, was based in Singapore.
Tan, still feeling "lost in the wilderness", had left her job as a film critic with a local newspaper to pursue a Masters in film at Columbia University. When the reels resurfaced, she was in Los Angeles working on The Black Isle, a novel about "a young woman with extraordinary powers who falls under the influence of a charismatic but sinister older man".
"I was reluctant to reopen this Pandora's box of long-suppressed heartbreak," Tan said. "I knew that once I looked at the material, it would consume my life and become a strange quest that would suck me into a black hole for years."
Tan, Ng and Siddique initially discussed working on a new version of Shirkers together, but struggled to agree on the terms.
Tan said they all agreed the recovered footage would be "best used in a bigger story that showed how the first film came about and how it went awry".
But, according to Ng, "Sandi didn't want to involve some original team members, so negotiations were fraught". She added that "our propensity for quarrelling and making up" – a facet of her friendship with Tan since childhood – "finally took a toll on us and doomed the collaboration".
As for Siddique: "My job at college meant I couldn't commit the necessary time and energy to the new project. Nor did I have the financial resources to pull my end of a creative partnership."
In the end, Tan proceeded on her own as writer-director, with Siddique and Ng taking part as interviewees and associate producers.
The new Shirkers is a tremendous work, a genre-bending personal history elevated by big philosophical themes. It is partly a time capsule of a semi-demolished Singapore, and partly an artist's reimagination of her past to make sense of her "ghosts". It is a double-edged documentary, a three-act construct of fact and fiction, a collision of memories and a memoir of egos.
One major segment follows Tan in her quest to confront her biggest ghost: Cardona. But the trail runs cold and testimonies from Cardona's other ex-collaborators do little more than seal his obituary as a manipulator and robber of dreams, undone by his own insecurity.
In the end, Tan's film is most potent when it mines her complicated friendships and examines the costs of her own ambition – particularly Tan's willingness, in Ng's words, "to burn things down in order to make your own film".
Tan does not shirk from her friend's honest appraisal, even as she stands by her zeal and admits to being "an asshole" to friends and co-workers. The shades of difference that emerge over time in the trio's tortured memories of both Shirkers is what gives the new film its heart and frisson.
EPILOGUE
The creators of the first Shirkers were conscious of their role as pioneers. Siddique's letters to sponsors in 1992 urged them to consider not only the film's merits but also the importance of "promoting the emergence of a film industry in Singapore".
Born in the late 1970s in the midst of a drought in Singapore cinema, I grew up without seeing any contemporary local films either in cinemas or on television.
Later on, stretching into my own initiation as a filmmaker in the 2000s, I believed in a particular hagiography – that the "rebirth" of Singapore cinema in the 1990s began with Eric Khoo's Mee Pok Man, released in 1995.
Tan's documentary rewrites that history, putting her, Ng and Siddique in their rightful place as earlier trailblazers.
Siddique said the loss of the first Shirkers meant there was "a ghost between the lines of books written on Singapore film history. It had this very palpable absence.
For years I had this voice going, 'No, no, no, Shirkers needs to be there.'" It is now.
Ken Kwek is a filmmaker, playwright and author based in Singapore.