As a star student at Haankkum school, about an hour's drive north of Seoul, Kang will have fond memories when she graduates in the summer.
The 27-year-old has been at Haankkum just two years, but has a lifetime's worth of memories. Of trips to New Zealand, America, India and Nepal, of friends made, projects undertaken and goals achieved.
Among the clearest of her memories will be the time, shortly after her arrival, when she took the lead role in a musical, Frozen River, performed at Seoul's famous Kookmin university.
"I used to be a very shy person who couldn't go in front of people, so I didn't plan on taking the lead role," says Kang. "But, I ultimately thought I should overcome this challenge."
It wasn't just the crowd making her nervous – but that the musical was based on her life. It told the story of how her father was executed for opposing the North Korean regime and how she escaped to China over the frozen Tumen river after being branded the daughter of a traitor.
It's a story that will have been familiar to her friends at Haankkum; the school is among a handful of South Korean educational institutions that cater solely to defectors from the North.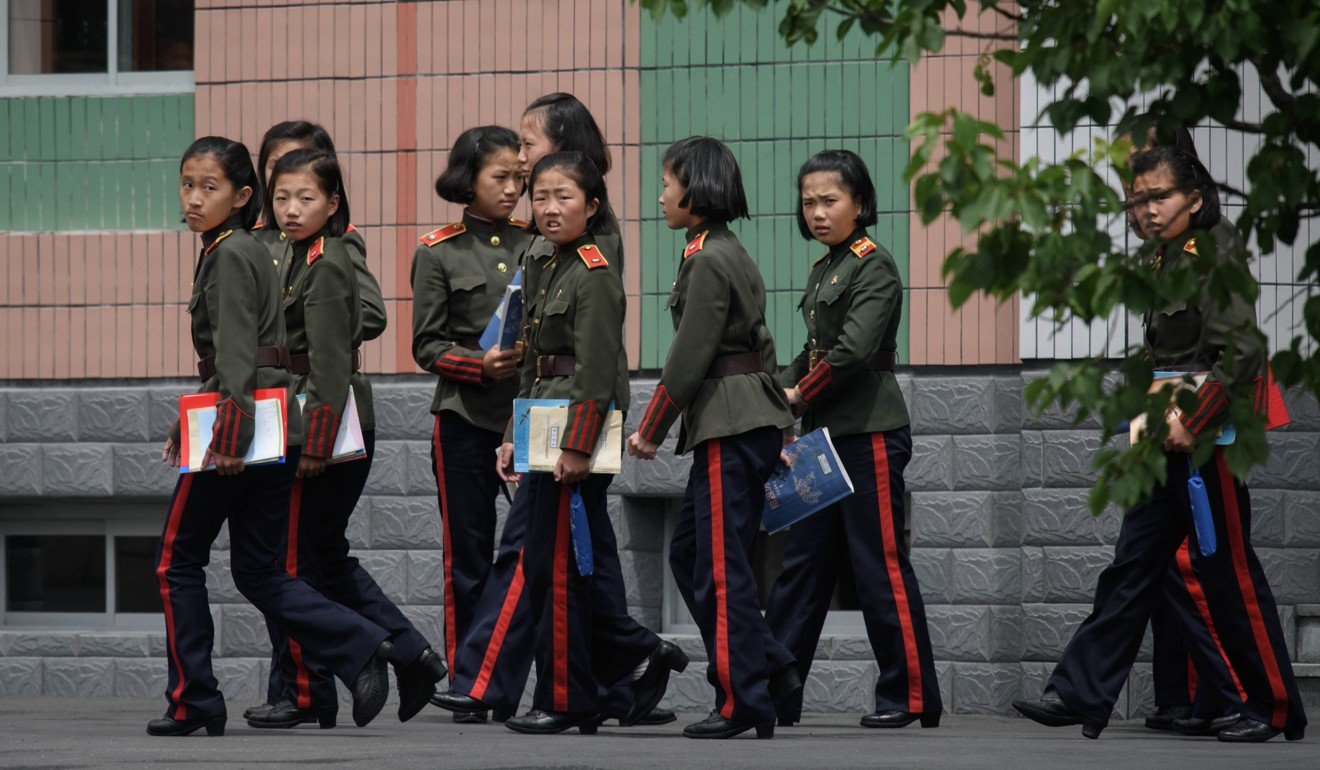 There are an estimated 30,000 defectors from North Korea living in the South, and about 2,800 of them are in the education system.
About 90 per cent are enrolled in public schools; the other 10 per cent attend alternative schools, like Haankkum, which specialise in catering to pupils who might otherwise struggle to adjust to life in a public institution.
"I was just 15 years old when I escaped," recalls Kang. "I had dropped out of middle school in North Korea and I couldn't receive a normal education in China," she explains. "And what I did learn in North Korea was mostly about the life of our leaders Kim Il-sung and Kim Jong-il [the grandfather and father of Kim Jong-un]. We didn't learn any English."
This educational gap is a problem for most defectors, and is one of the main attractions for students who choose Haankkum, which does not have an age limit or an entrance test.
Another female student, Byun, found Haankkum when other schools said they would be unsuited to her situation. The 21-year-old had forgotten how to speak Korean and by the time she arrived in Seoul, had given birth to two children. Byun's grandfather was a South Korean soldier captured by the North during the Korean war.
When he was executed, Byun – then seven – and her mother fled to China. But the pair were separated when Chinese police discovered her mother and sent her back to North Korea, where she spent the next 10 years in a concentration camp.
The pair have since reunited in the South.
"I intend to live proudly in the home of my father, and I want my daughter to do the same," says Byun's mother, who is 47 and works in a nursing home in Seoul.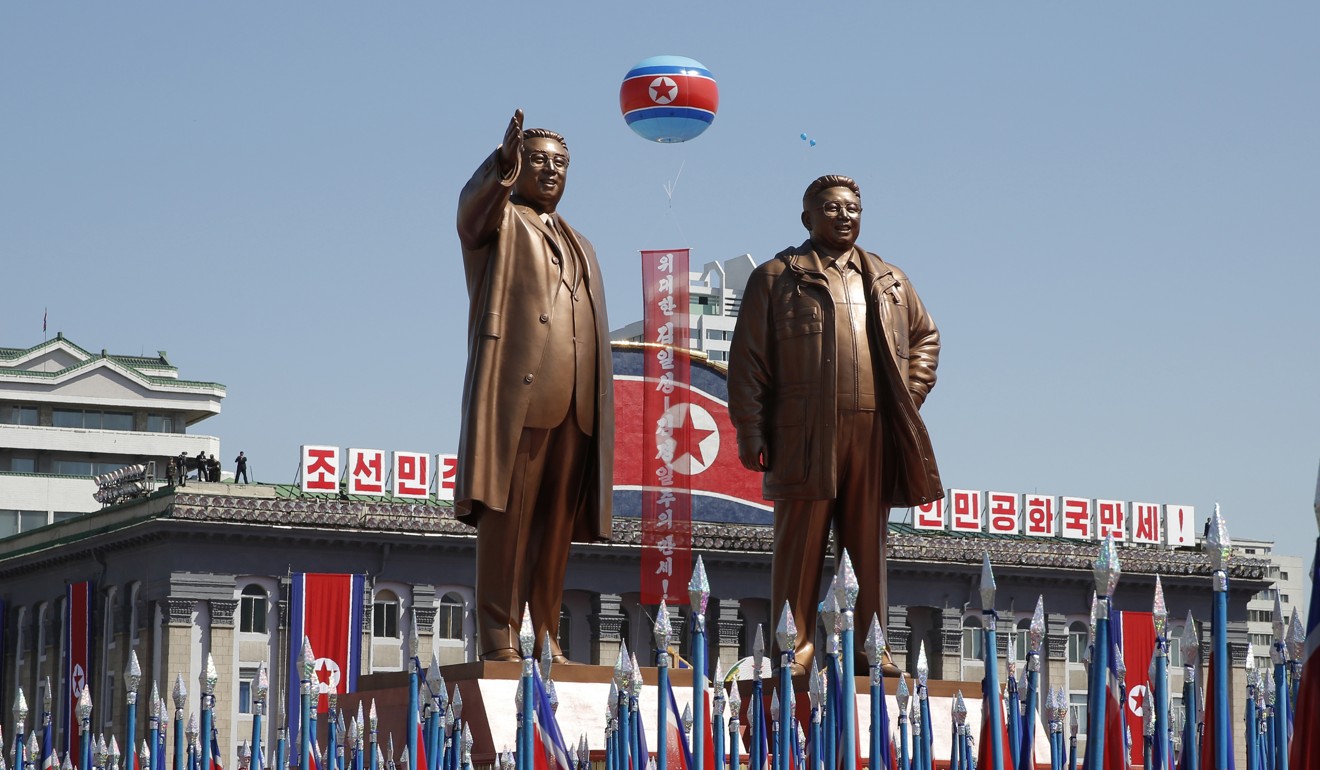 LEARNING TO SURVIVE
Many defectors suddenly find themselves struggling in an unfamiliar world when they first arrive, says Kim Doo-yeon, Haankkum's principal, a former Korean language teacher and volunteer worker for an emergency relief NGO in East Africa.
"It's when they realise they need a formal education to survive that they come find our school," says Kim.
"Especially for kids, they are dragged along with their parents one day and have to adapt to a completely different environment that expects them to catch up with the rest of society's high standards."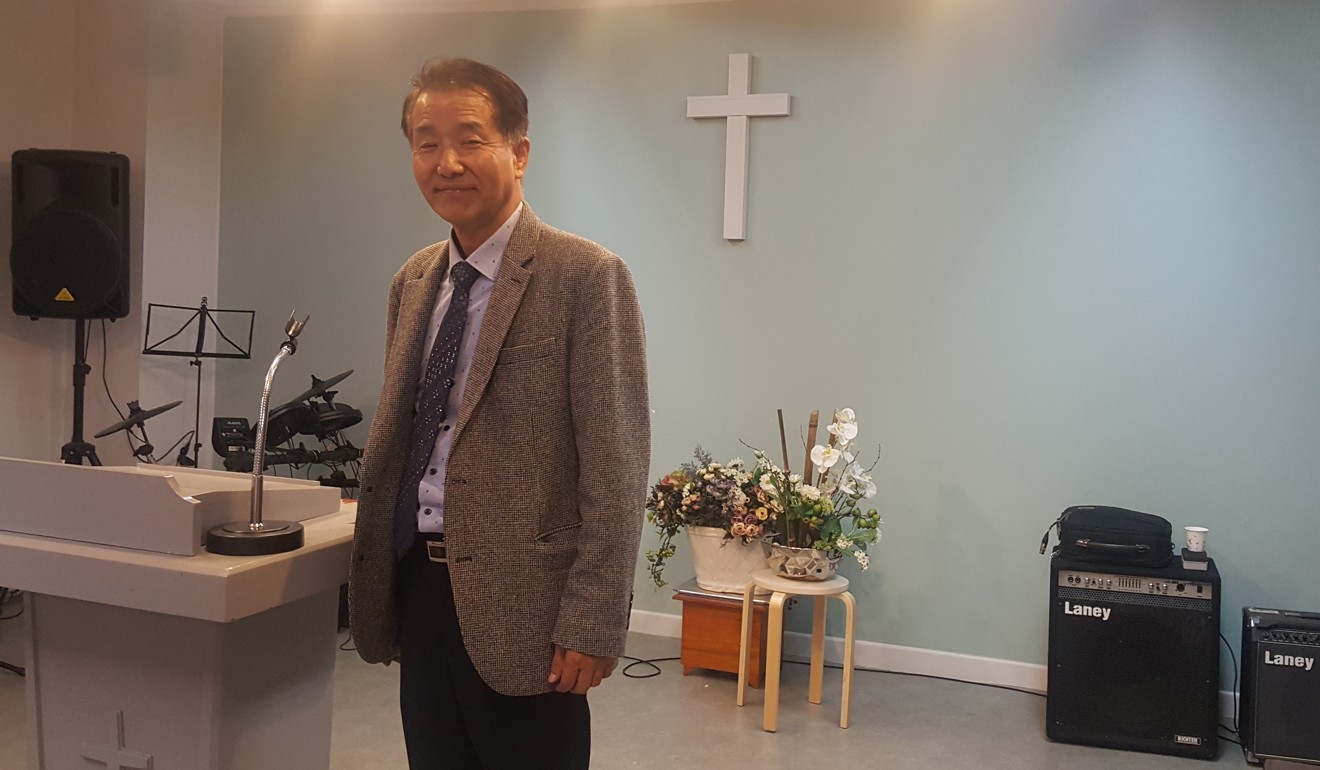 Some of the bigger alternative schools are fully accredited as public institutions and qualify for generous government subsidies.
Yeomyung, a fully accredited institution, and the most sought-after school for defectors, receives 2,000,000,000 Korean won (US$1.75 million) annually from the government.
Haankkum receives just 100,000,000 Korean won (US$87,600), most of which is used to cover its staffing and facilities costs. Christian organisations provide most of the rest of its funding, allowing it to guarantee free tuition plus living expenses for all its students.
Because of its private funding, the school is able to set its own enrolment requirements and can therefore provide for those defectors who might otherwise be turned down or find it hard to adapt to life in a public institution.
Kim sees his school as a big family. He knows every student's name and how they came to be in the country.
"One fundamental problem we see is that parents from North Korea are usually incapable of fulfilling their roles towards their children," says Kim.
"The parents don't know how to educate their children as the parents themselves were not raised with the proper education as well."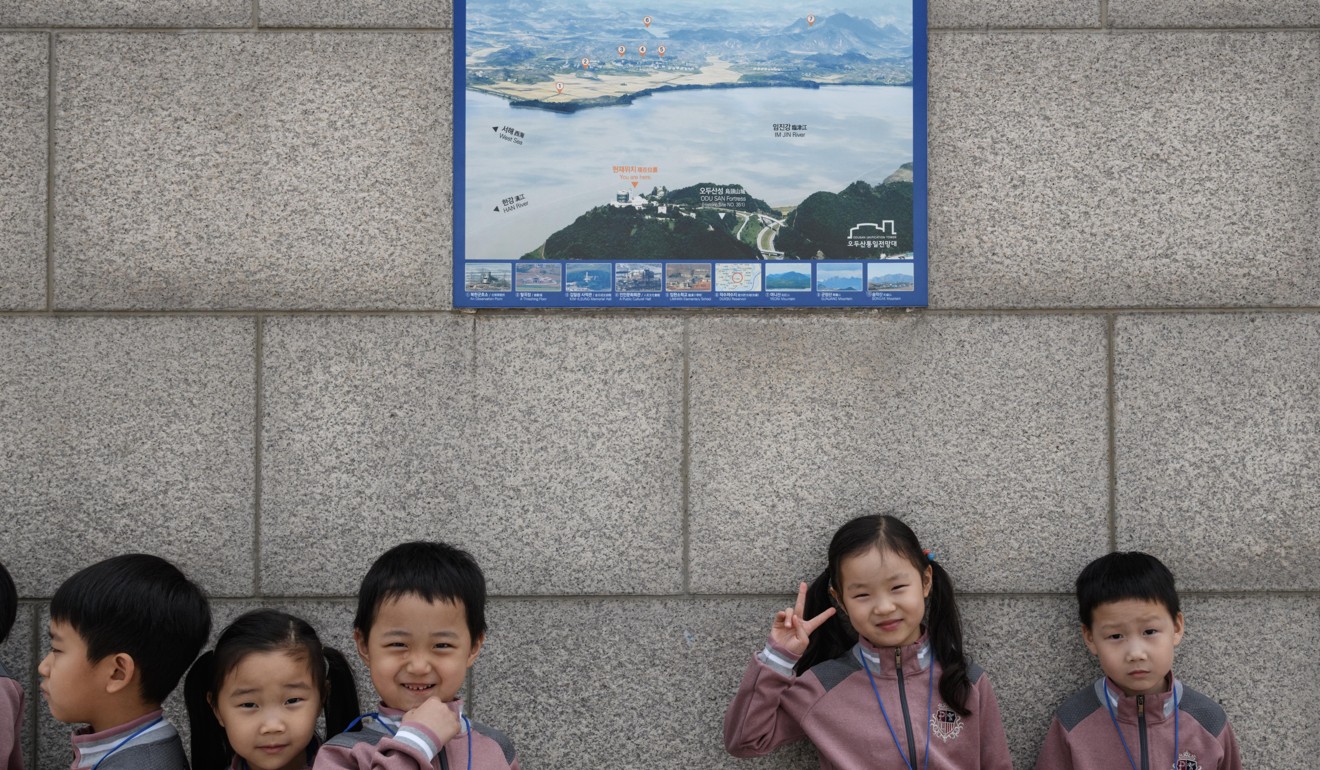 CAPITALISM, A FOREIGN LAND
It's hard to imagine a more daunting task for such children than the South Korean education system, known for producing some of the highest standardised test scores and graduation rates in the world.
"Capitalism is a foreign concept to these students," says Kim. "They have a hard time comprehending a competitive society and are clueless on how to increase their marketability in such a society."
So, the curriculum of Haankkum – which translates as "one, big dream" – aims not only to educate its students but to help them build a stable, healthy life.
"I am studying now so I can go to a university," says Byun. "I want to teach English after seeing my classmates mastering English and getting good jobs."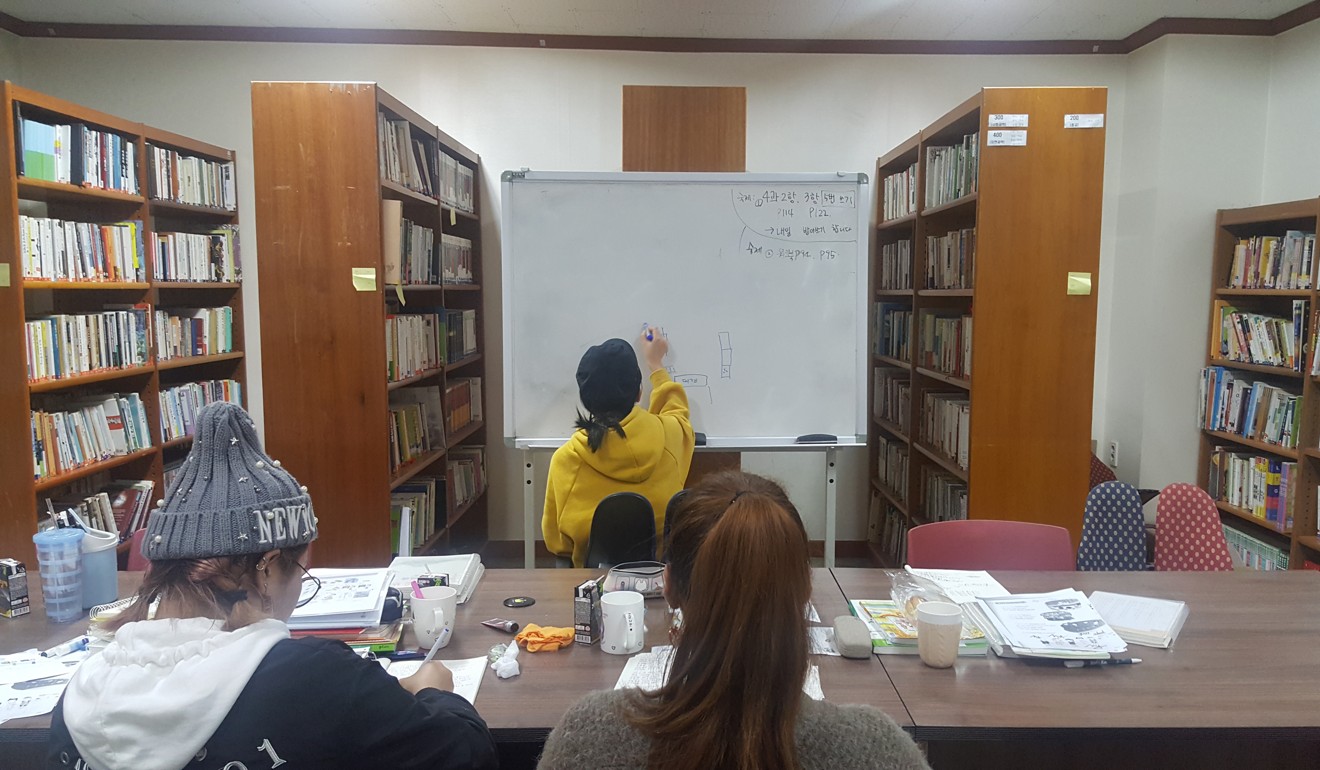 Before arriving at Haankkum, Kang didn't see the need for a university education.
"I came to this school because I wanted to prepare for the school qualification exam and receive a general equivalency diploma," she says.
"I thought I could make ends meet by going into a technical school and, later, finding a [menial] job, but now, I want to expand my options."
Through a network of Christian organisations that hosted mission trips abroad, Kang was able to work with refugees in various countries.
"They reminded me of my young self and gave me the inspiration to become someone who works for human rights," says Kang.
Capitalism is a foreign concept to these students
Despite the many positives alternative schools have brought to the lives of their students, they are not without their critics.
"I think it's best for defectors to enter public schools where they will socialise with South Korean students," says Kim Ji-soo, a researcher at the Korean Educational Development Institute.
"Defectors who come to South Korea are deciding to live within society here, so they have to assimilate with the rest of the people in society, and schools are places for such interactions."
Nevertheless, the unusual circumstances of many defectors when they arrive in South Korea make a normal life and education near impossible. Age, cultural differences and economic shortcomings are some of the biggest factors.
Alternative schools offer an advantage in that their teachers are trained to work with defectors and are well-versed in dealing with any feelings of inferiority or resentment.
These sentiments are a reality for Haankkum students, even its brightest ones. Many still experience and dwell on the physical, emotional and mental challenges of arriving in a strange new land.
"When I talk with my South Korean friends who are my age, they relate to many things that I am clueless about," says Kang.
She remembers being nonplussed by a conversation in which her friends began talking excitedly about a blue and yellow book that featured endless pictures of furniture.
"They were talking about this book and sharing their opinions about it, and I was the only one left out of the conversation," she says.
"I didn't know what Ikea was." ■