THEY MAY BE mostly associated with lighthearted humour today, but cartoons were serious business in China in the late 19th century, as a new generation of artists responded to the turmoil of the era by reaching out to the masses with this emerging medium. As reforms and revolution took aim at imperial rule, Chinese in the diaspora also became exposed to the pointed satirical and social messages embedded in political cartoons. Publications launched by revolutionaries and émigré Chinese artists introduced the genre to places like Singapore, where it would soon evolve to address local concerns.
About 150 cartoons and related images and artefacts are on display at Singapore's Sun Yat Sen Nanyang Memorial Hall, organised in collaboration with the Memorial Museum of 1911 Revolution in Guangzhou.
Most were first published between the late 19th century and the early 20th century, a tumultuous period of history that began with China's defeat in the first Sino-Japanese War and ended with the start of the Second Sino-Japanese War.
While humorous sketches, satirical drawings and allegorical pictures already existed in China before this period, the exhibition focuses on the emergence of modern political cartoons – these works were typically published in newspapers and explicitly created to engage a mass audience and spur political change. Common themes included the threat of foreign colonial powers, the corruption of the Qing government and the revolutionary movement that aimed to overthrow their rule, and the rapacious warlords that tussled for power after the fall of the Qing dynasty.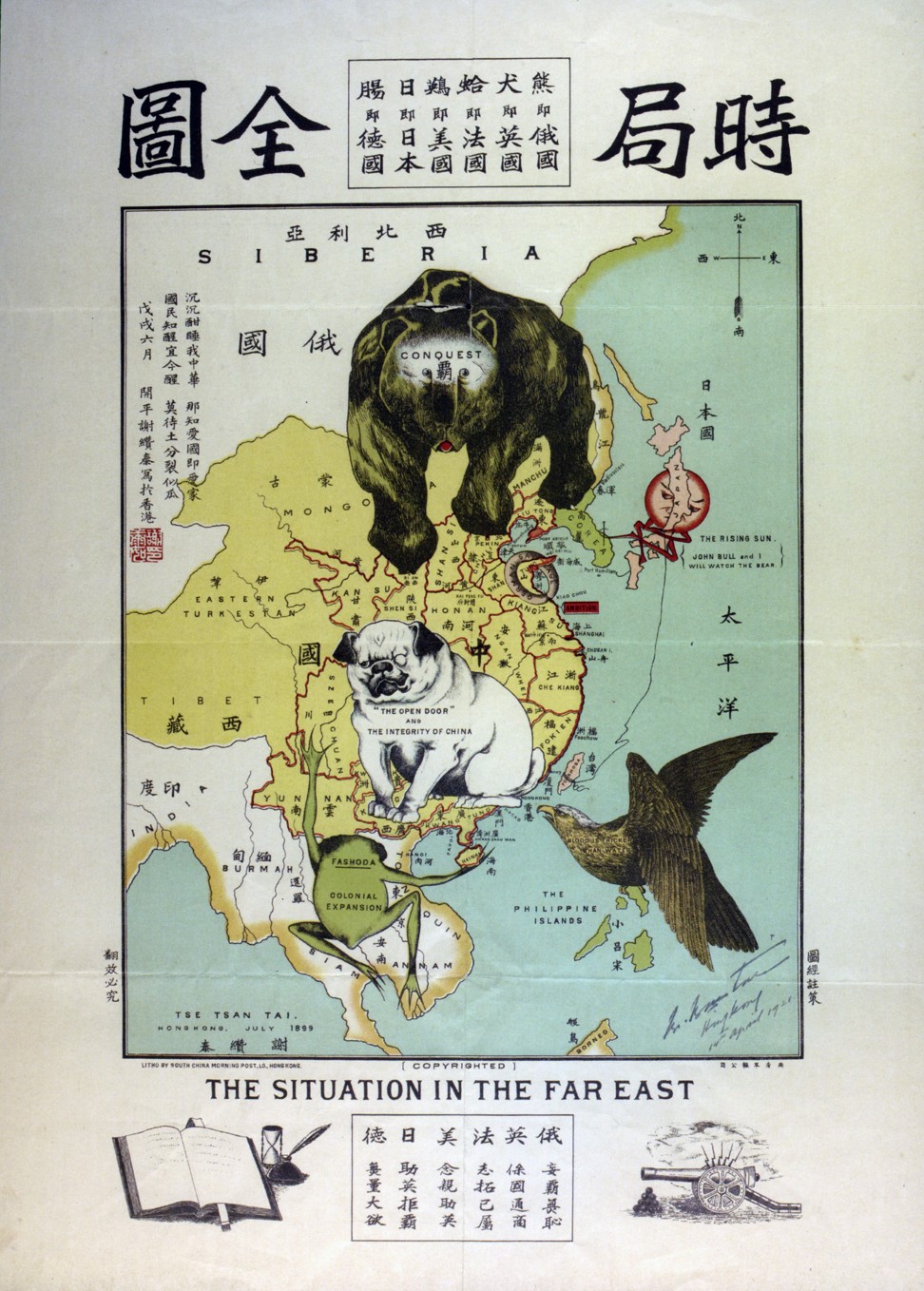 The same themes played out in Singapore, where Chong Shing Yit Pao, a newspaper launched by the local branch of underground resistance movement Tong Meng Hui was the first to publish political cartoons (most likely created in China) in 1907.
In this exhibition, most of the cartoons have been reproduced on stretched canvases with just a few presented in their original publications. Many have no author attributions simply because it has proved impossible to determine the identities of the cartoonists.
"It's a very common problem," exhibition curator Lu Caixia said. "Because of the kinds of messages they were expressing with their work, they faced real danger and many cartoonists worked under a cloak of secrecy."
Not all chose anonymity. Tchang Ju Chi, a cartoonist from Chao An, Guangdong, graduated from the Shanghai Academy of Fine Arts and furthered his studies in France before moving to Singapore in 1927 and publishing his work in newspapers like Sin Chew Jit Poh and Lat Pau.
"He was vocal about his political views, especially during the anti-Japanese movement, and put his name to every single cartoon he published," Lu said.
Following the 1937 Marco Polo Bridge incident, a battle between Chinese and Japanese forces that kick-started the second Sino-Japanese war, Tchang published anti-Japanese cartoons daily in Nanyang Siang Pau, and helped to raise funds for the Chinese war effort.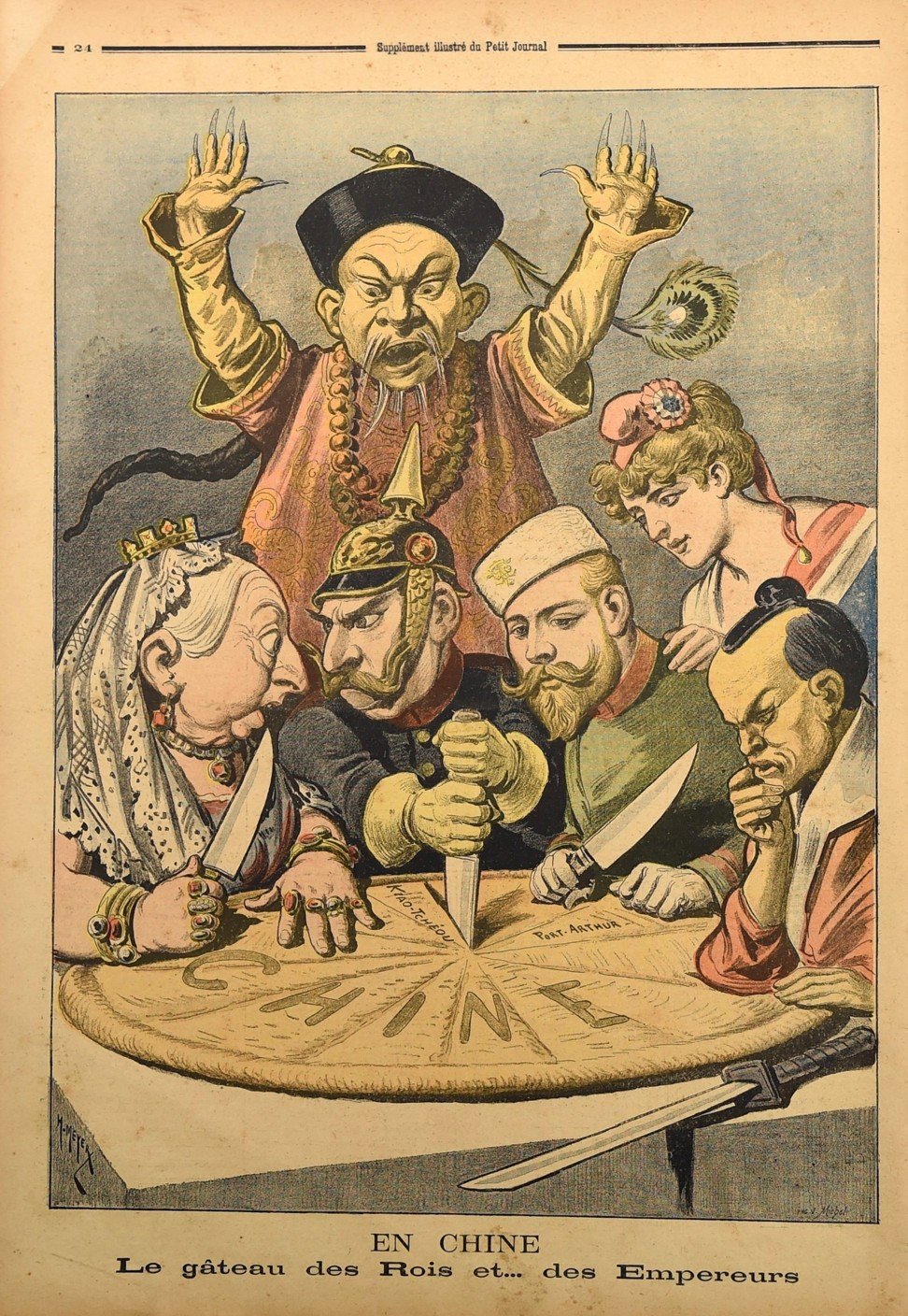 Tchang's bravery came at a price. Following the Japanese invasion of Singapore in 1942, he was arrested during the Sook Ching operation, aimed at purging anti-Japanese elements from the Chinese community in Singapore. He disappeared without a trace. In a bid to find more of his work, the curatorial team for this exhibition approached his family, but was unable to uncover new materials.
"It's understandable," Lu said. "Anti-Japanese cartoons wouldn't have survived the times."
The scarcity of surviving cartoons (both the original drawings and published versions) from this period presents an obstacle to understanding the work. What else used to exist, and who created them? From the works in the exhibition, further questions emerge: who were these cartoonists talking to? And did it work?
Newspapers in China sprung up rapidly in the years following the country's s defeat in the first Sino-Japanese war, particularly in Beijing, Shanghai, and Guangzhou. These were cities with foreign concessions, and early Chinese political cartoons often expressed anxiety about Western imperialists seeking to exert control over Chinese territory.
For example, The Situation in the Far East, a cartoon drawn by South China Morning Post co-founder Tse Tsan-tai in 1898 and first published in the journal of the Foo Yan Man Ser (Chinese Patriotic Mutual Improvement Association) in Hong Kong, is widely acknowledged to be the first modern cartoon by a Chinese artist.
Its depiction of foreign powers as symbolic animals and objects is clearly influenced by the serio-comic maps first popularised by British illustrator Fred W. Rose in 1877. This and other cartoons that seem to riff on styles and tropes evident in Western illustrations express a fascinating tension: the fear of foreign domination is inflected through a foreign means of expression.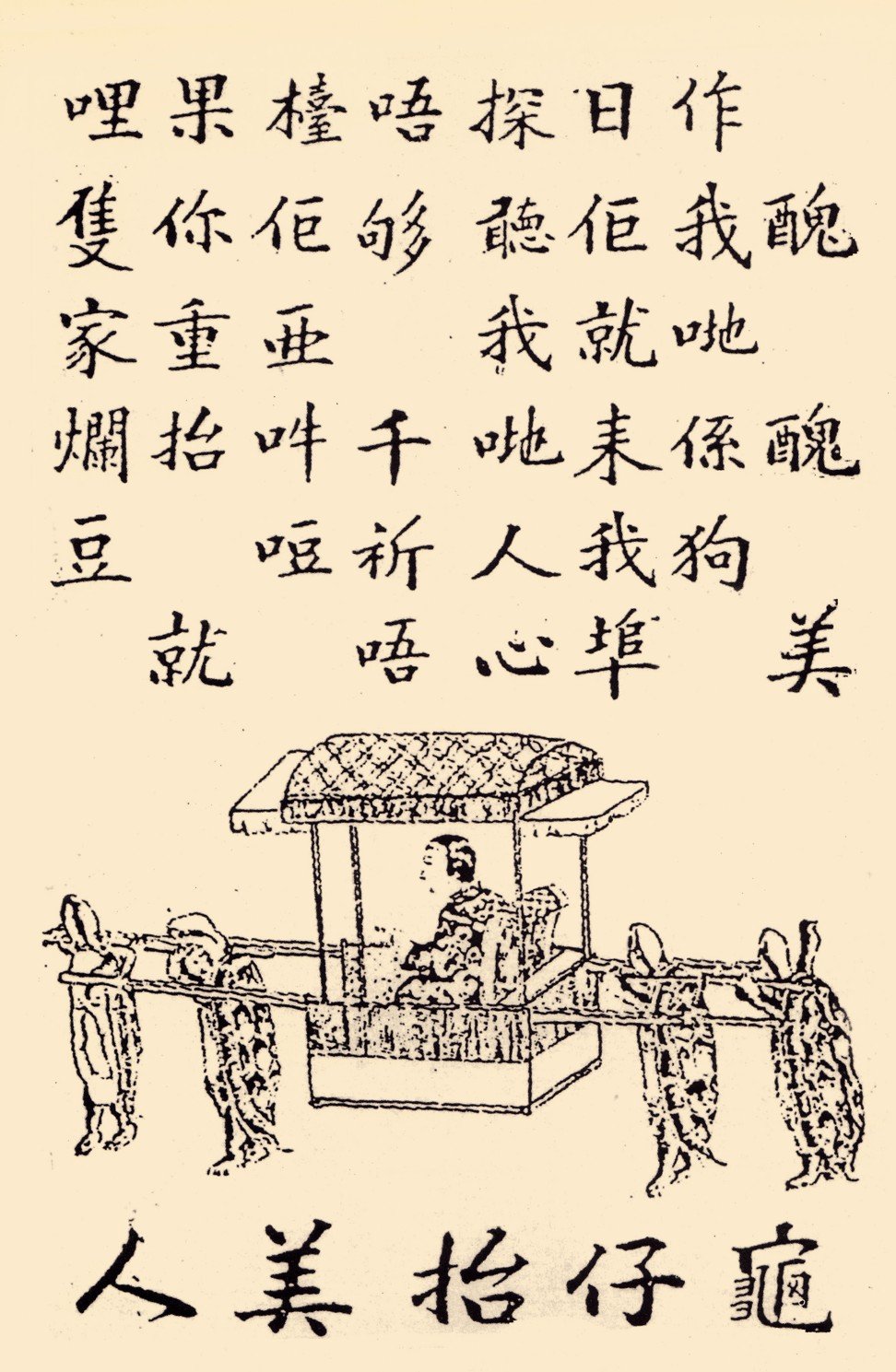 These images also raise interesting questions. Did the existence of foreign-controlled enclaves in Chinese cities lead to the dissemination of foreign publications to the Chinese public? In an era of no real mass literacy, were these external influences being absorbed and redeployed mostly by the Chinese intelligentsia? And if these early cartoonists came from this circle of educated and reform-minded Chinese, how successful were they in communicating with the mass audience they wanted to reach?
Again, this is an area of relative unknowability. One cartoon, Turtles Carrying a Beauty in a Sedan Chair (1905), was created by Pan Da Wei, a member of the Tong Meng Hui, to address the news that Alice Roosevelt, daughter of Theodore Roosevelt, then US president, would be visiting Guangzhou. Pan's aim was to discourage Chinese sedan chair carriers from ferrying her when she arrived. The cartoon was based on a piece of well-known folk art that depicts rats carrying another rat in a sedan, distributed as a flier, and he even penned a Cantonese folk song to accompany the cartoon.
"This led to protests by the American consulate and a diplomatic row, so it was one instance where the impact of a cartoon was documented," Lu said.
Such documentation is rare for most of the cartoons during this period, however, and parsing the images themselves delivers no clear answers. Folk influences are discernible but so are inventive flourishes that seem closer to the world of the literati – in The Queue Cutting Movement (1910), the depiction of diminutive figures hacking off the queue of an old man thumbs its nose at this feudal custom even as the image's genteel composition recalls traditional Chinese painting and calligraphy.
In several instances – the fractured components of "Qing" in Broken Up (1911), the grotesque contortions of the anthropomorphised "Han" and Man" in Untitled (1907) – Chinese characters are integral to the cartoons' visual play, which implies the artists' expectations of a literate audience.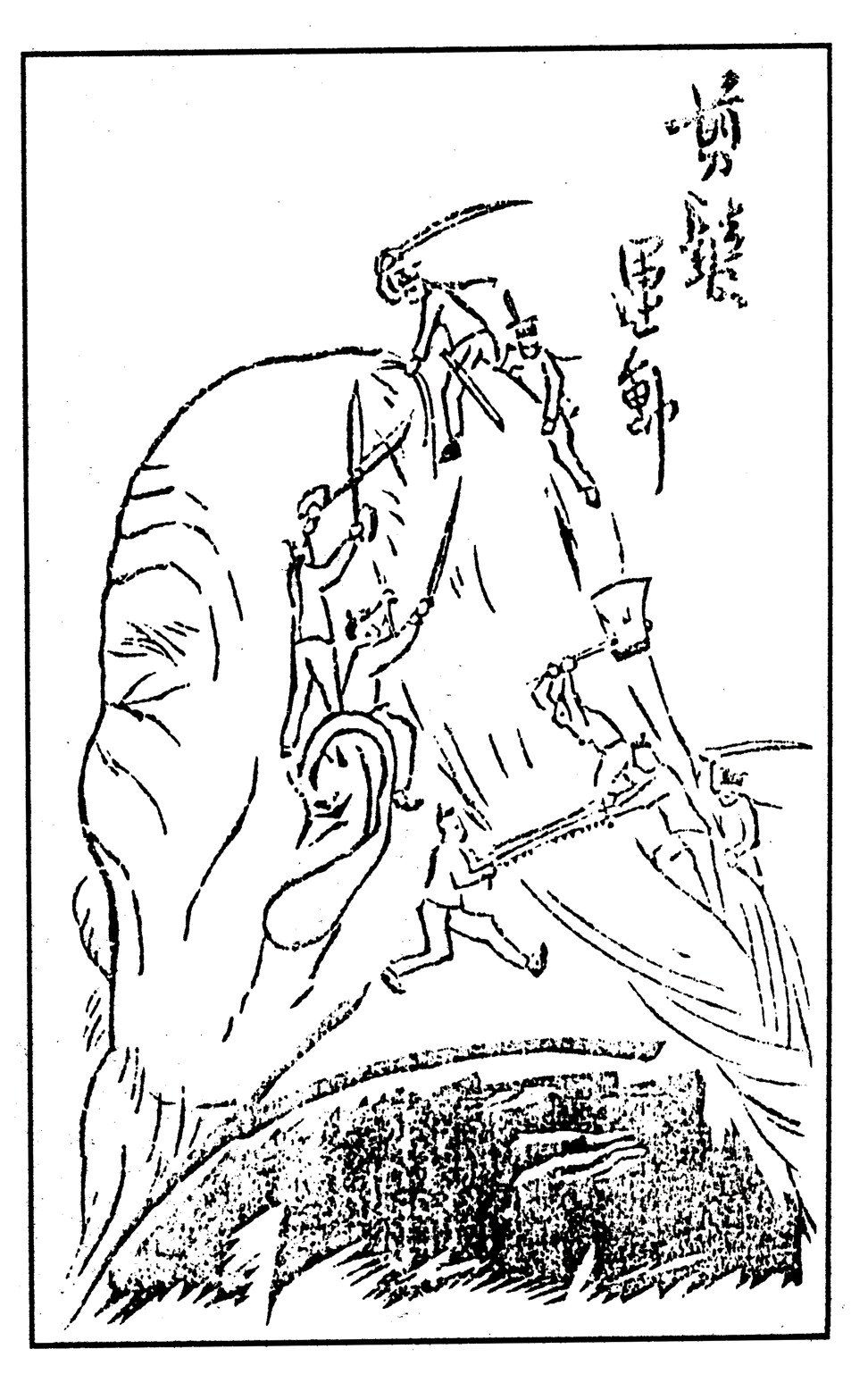 Another variety of fuzziness surrounds the cartoons that seem explicitly addressed to the Chinese diaspora in Nanyang. Some created at the tail end of the Qing dynasty mock imperial officials for exploiting the wealth of the overseas Chinese under the guise of protecting them. In The Rice Bowl of the Overseas Chinese (1907), such an official is depicted as a feral creature about to gobble up a bowl of rice. A later cartoon by Tchang, The Victory of 1939, depicts a Japanese invader being bayoneted by a Chinese soldier who is standing on a pile of coins labelled "The Overseas Chinese". The image celebrates the important role played by the Singaporean Chinese community in supporting China's war effort against Japan; still, surely it must have been curiously alienating to find oneself portrayed as bowls of rice and piles of money.
Or was it? During the period under consideration in this exhibition, and for many years afterwards, many in the Chinese diaspora felt a deep attachment to China. It would take generations before a new sense of identity emerged that was anchored by their place in Southeast Asia. But perhaps inklings can already be seen in the cartoons showcased here. Towards the end of the exhibition, there is a grouped display of images with no marked political message; instead, deft lines sketch out everyday scenes in multiracial Nanyang, where different communities shared a variety of public spaces. In these cartoons, the faint contours of a new world are emerging: new ideas of foreignness, of otherness, and how that might not always be something to be afraid of. ■
Between The Lines – The Chinese Cartoon Revolution shows at the Sun Yat Sen Nanyang Memorial Hall until July 7, 2019. Free admission. A talk about the works of Tchang Ju-chi will be held on January 5, 2019, 3pm. Details: sysnmh.org.sg