AS EDWARD TIAN scrolls through Subtle Asian Traits, he knows that his "smelly lunch" experience is something that many Asian immigrants can relate to. In the Facebook group, countless posts touch on the embarrassment of bringing lunch to school and even being bullied for eating "disgusting" food. They are familiar experiences to many Asian immigrants across the world who've felt pressure to assimilate or distance themselves from their heritage.
"They'll ask you if the meat in your lunchbox is dog or cat meat, or they'll make fun of how much garlic Asians eat," Tian, 20, recalled of his school days.
"I remember I begged my mom to stop sending me to school with Chinese food and I wanted her to buy 'pizza pops' and 'fruit roll ups' because that's what all the cool kids had."
Tian, a first-generation Chinese immigrant studying finance at the University of British Columbia, sees Subtle Asian Traits as "a unifying cultural force across the Asian diaspora".
"You're thrust into an environment where you are simply identified as Asian – you have to do it for social survival," he said. "It's not easy to create a feeling of unity because Asians come from fundamentally different nations and cultures."
As the Asian diaspora expands, millennials are using social media to share their experience of straddling different worlds, often in the form of internet memes – witty and irreverent images and text shared online.
Subtle Asian Traits, the brainchild of nine Chinese-Australian teens who met in high school, has attracted more than 704,000 members since its creation in September.
"Popular culture, including memes, has been a way for minorities to represent themselves and produce and consume their own content," said Yuya Kiuchi, an assistant professor of Human Development and Family Studies at Michigan State University.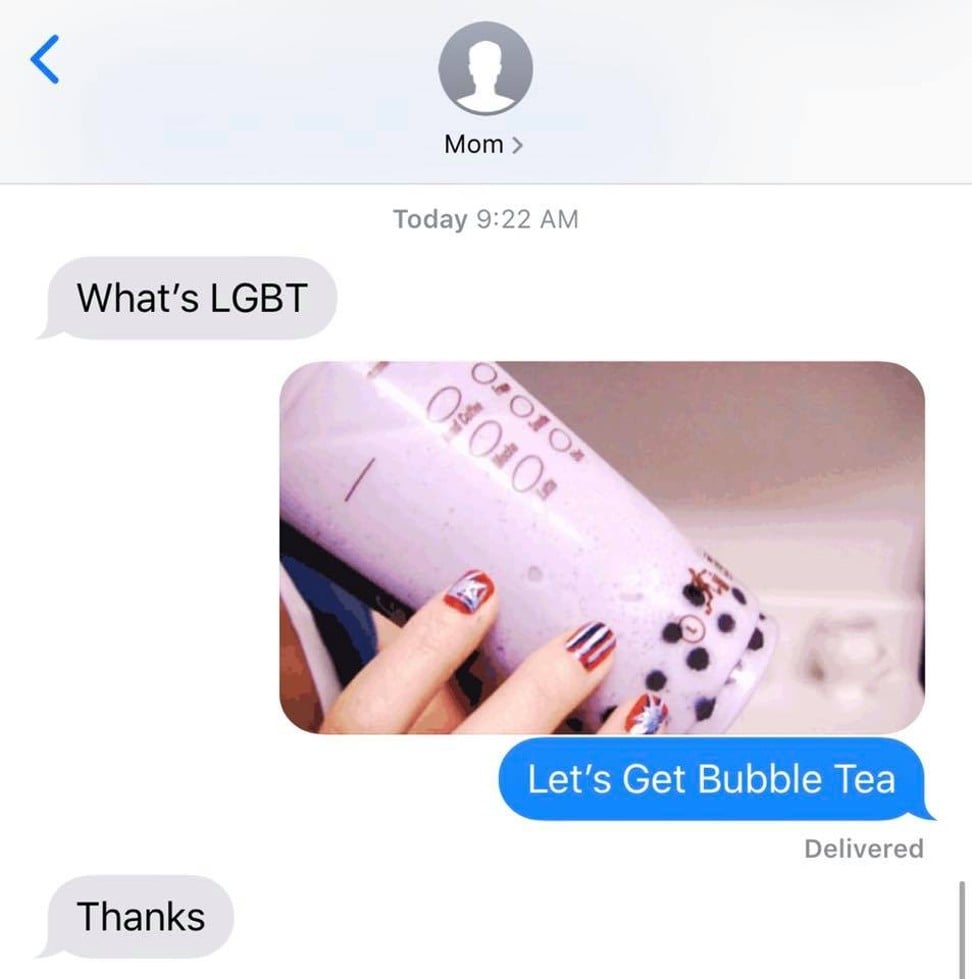 "Asians and diasporic Asians, who are often educated and technologically savvy, tend not to be well represented on cyberspace, so it's not surprising that some of them would create a cultural space of their own," said John Lie, a professor of sociology at the University of California, Berkeley. "There's a visible hunger among diasporic Asians for representations of people like them."
In the Subtle Asian Traits group, typical memes relate to conversations between parents and their children, language puns and the obsession with bubble tea. The group also delves into more serious issues such as geopolitics, internalised racism and mental health.
"This group first started off in the hundreds and then jumped to the thousands in a matter of weeks. The fact that we have reached the 500,000 milestone is astounding," said Ai-Ling Khoo, 24, one of eight moderators in the group.
Khoo initially joined the moderating team to help a friend screen offensive posts and bullying, but soon found herself thrilled to learn about other cultures and be part of a "worldwide family".
While the members come from all over the world, the majority hail from the United States, Canada, Britain, Australia and New Zealand. Nearly 7 per cent of the US population and about 18 per cent of the Canadian population identify as Asian. While Australia does not collect statistics on race, the Australian Bureau of Statistics reported in 2016 that more than 10 per cent of Australians were born in an Asian country.
Chinese-Canadian Sherry Guo, 22, has invited others to join the group because she "never had a huge Asian community" and felt she could not discuss overprotective parenting or stress from extracurricular activities like piano lessons with her peers. "White people wouldn't understand," Guo said. Tian believes the group's success lies in people being able to share experiences that are universal among the Asian diaspora.
"When you get a group of Asians together who can relate to each other over experiences – like 'smelly lunch' – and openly express how aspects of their 'Asianness' have never been accepted by white people, you create strong ingroup-outgroup mentalities," he says. "People have spoken up about white racism but it was expressed as coincidental and isolated incidents, never as something that just happens to Asians because of how white people view us."
Yet the group has not avoided controversy, with some members complaining that it tends to focus on only East Asian cultures.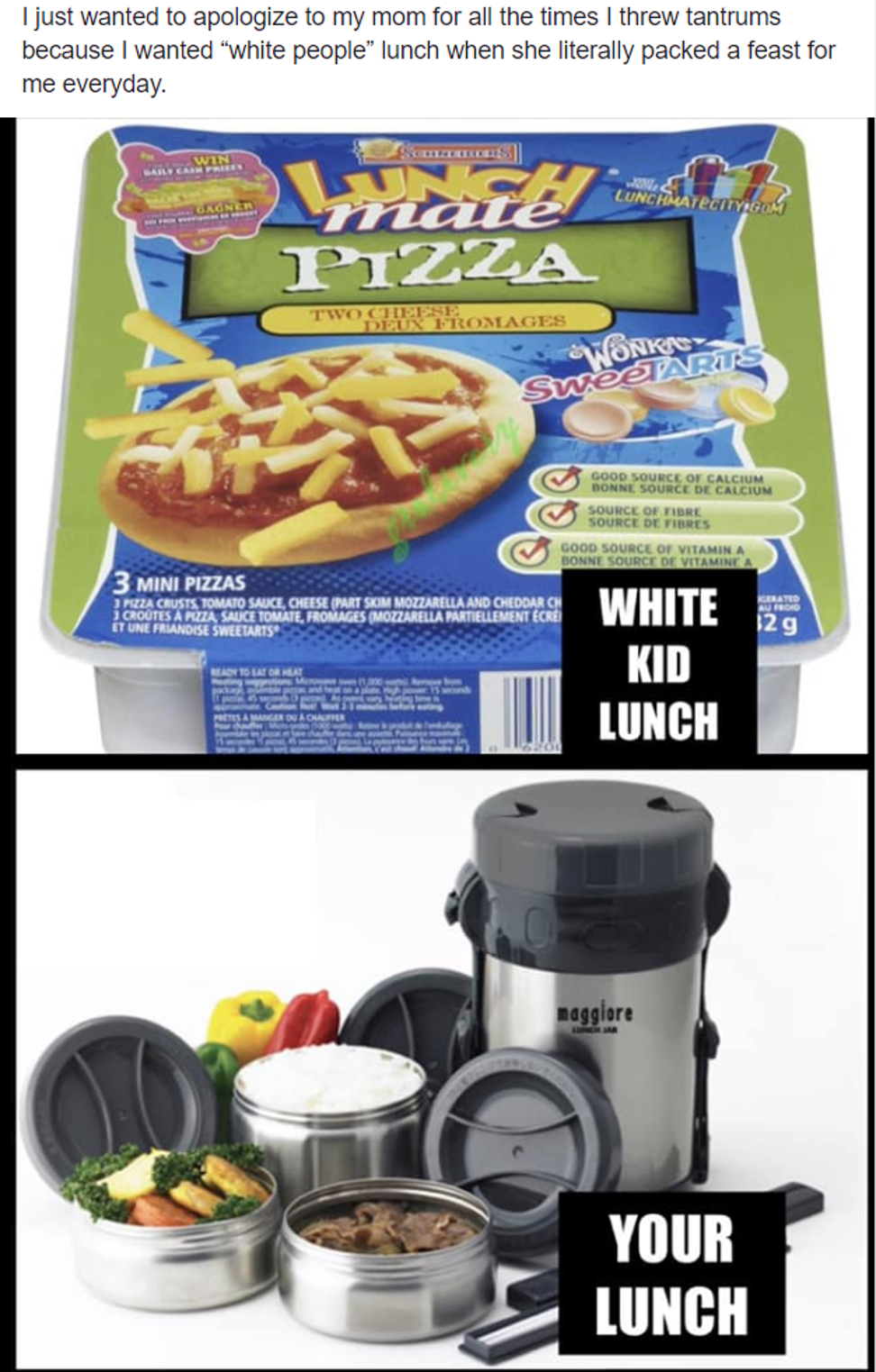 "Most of the non-English jokes are in Chinese and thus cater to only ethnic Chinese or Chinese speaking parts of the community. This leaves others who don't speak Chinese, like myself, excluded from the joke," said Ryan Loh, 18, who is of Peranakan heritage and has Singaporean and Malaysian roots. "I feel like other Asian cultures like that of Singapore and Malaysia are accidentally ignored or not as widely acknowledged except by other Singaporeans or Malaysians, who are in the minority."
Disappointment with the dominance of East Asian content has led to the creation of other groups such as Subtle Curry Traits, which has over 130,000 members.
Others have complained about jokes reinforcing stereotypes.
Jason, 20, a student at Monash University in Melbourne, Australia, believes "many [Asians] distance themselves from good aspects of their culture and try to fit in with white people".
"Asians are always seeing their world through the white lens," said another member, Kyle.
"I wish more Asians could be proud of their heritage rather than always seeing themselves as part of a minority that doesn't belong in a white world."
But moderator Eugene Soo, 18, believes such criticisms are unwarranted.
"I don't believe that making jokes about certain stereotypes necessarily reinforces them," he said. "Making fun of them shows how that belief isn't reflected in the community, especially since the group quite obviously consists of Asians who understand and have experienced these stereotypes."
For Tian, the sense of connection he has found in the community is irreplaceable.
"We can look back fondly on all the things we once deemed 'too Asian' for fear of being socially ostracised, and realise that we were never alone in feeling that way." ■