Wellness
Get more with myNEWS
A personalised news feed of stories that matter to you
Learn more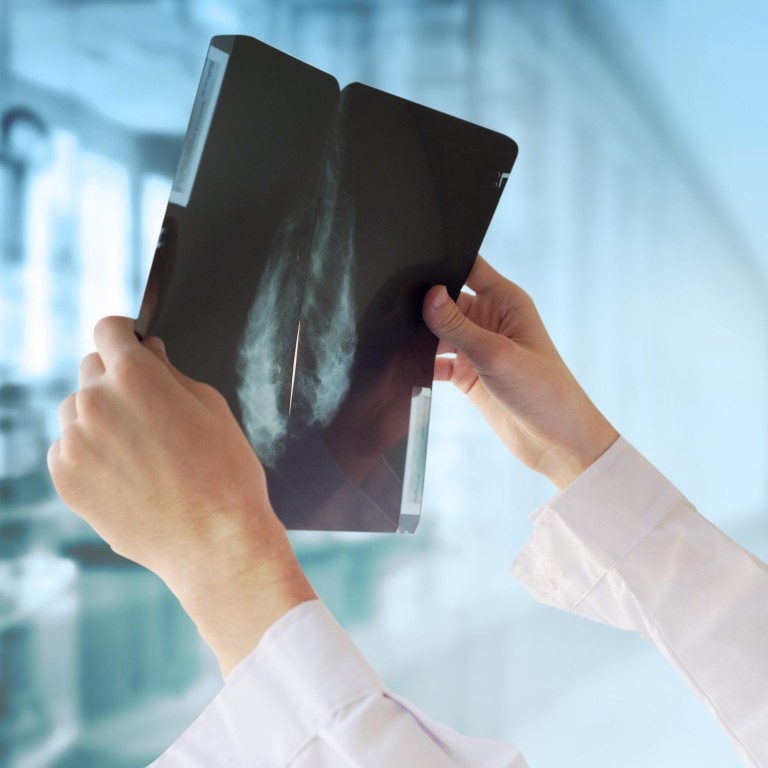 Death by stigma: the cancer myths that kill Asians
It isn't contagious, a trial from God, caused by a jinx or immoral behaviour, yet beliefs such as these prevent many Asian sufferers from getting the early treatment that could save their lives
Dr Cannas Kwok was just 14 when her mother died from breast cancer in 1983 in Hong Kong, after years of being shuttled in and out of hospital. Kwok, now 50 and living in Sydney, recalls how her mother could not "eat, sleep or breathe" in her last days.
"But it was kept as a private matter and only talked about within the family," said the senior lecturer and deputy director of research at University of Western Sydney's School of Nursing and Midwifery.
When Kwok moved to Sydney in 1993, she noticed Australia put a lot of effort into promoting breast cancer screenings through posters, television ads and later even on social media. But Asian women were still not really taking part. "This is how I started my PhD studies on the role of culture in breast cancer screening behaviours," said Kwok.
Kwok's research on Asian immigrants to Australia, published this year in the Australian and New Zealand Journal of Public Health , is among the latest to show how these women have a much higher chance of developing breast cancer than their peers in their home countries. And when they are diagnosed, they are more likely than the general population to be at a later stage of the illness.
This trend has been found among Asian immigrants in the United States. The Cancer Prevention Institute of California found that incidence rates of breast cancer – the most common form of the disease, affecting 2.1 million women globally each year – in all Asian-American ethnic groups increased between 1988 and 2013.
In Canada, a study by Women's College Hospital and the Institute for Clinical Evaluative Services (ICES) found Asian minority groups were less likely to be screened for breast cancer compared to the general population. Researchers put this down to language barriers, cultural stigmas and limited support networks, problems also faced by Asian immigrants, both male and female, suffering from other cancers and life-threatening illnesses.
Cannas Kwok

DON'T TELL
British-Pakistani Nabila Farooq, 52, a Macmillan Community Development Officer who supports people affected by cancer in Manchester, has come across Southeast Asian women who choose not to tell their in-laws that they have breast cancer. A breast cancer survivor herself, Farooq said this decision could stem from various reasons such as fear of hereditary breast cancer affecting their daughters' marriage prospects or the belief that cancer is a trial from god.
One myth is the association of breast cancer with immoral behaviour, said Kwok: "Some women believe they will not get breast cancer if they are loyal to their husband. To a health care professional this is nonsense but this mindset still impacts women's screening behaviour."
Judi Mark, 62, who moved with her family from Hong Kong to Canada as a child, recalled that the language barrier was a major hurdle for her parents. Her family lived in Montreal, where French is the predominant language, so when her late father had liver cancer, he struggled to communicate with doctors at the public hospital.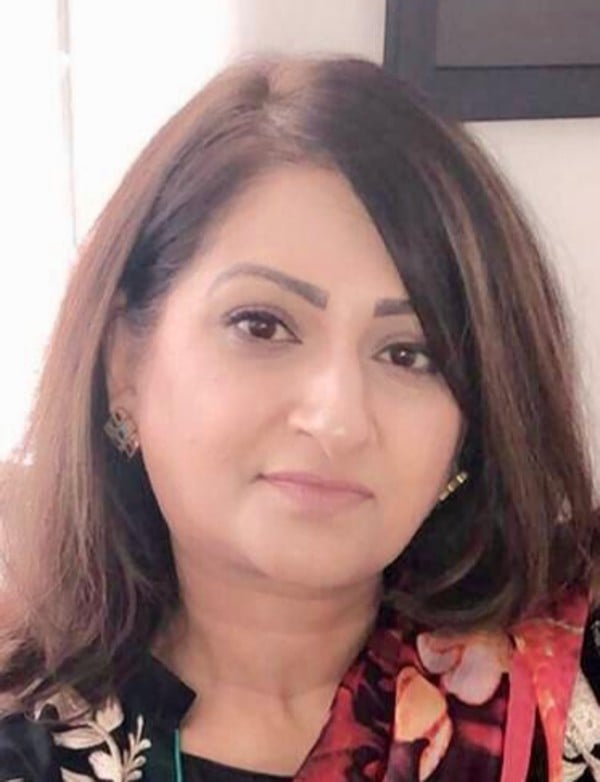 "As compassionate as the doctors were, if my parents had been able to speak the language, they would have received more information in general, especially treatment options and medical care, and definitely more effort and time given in patient support," Mark said.
Four other family members – her two sisters, elder brother and his eldest son – also died of cancer and when they were alive, the family battled the myth that the illness was contagious.
"All but one of my sister's Chinese friends avoided visiting her because cancer was known as a disease that you could catch due to bad luck or being jinxed. They honestly believed both the cancer and bad luck could be transmitted," Mark said. "We as a family were heartbroken. We couldn't explain away the stigma and my sister went into deep depression."
Because of cultural beliefs or taboos attached to cancer, most Asians prefer to keep the illness secret or private within the family. Some patients worry that they will become ostracised once others know about their diagnosis.
Vietnamese-Canadian Jenny Truong, 24, whose 86-year-old grandfather was diagnosed with prostate cancer, said the term 'cancer' was "rarely mentioned by anyone in the household. I felt as if we are not allowed to discuss cancer and there is nothing we can do about it".
"Among older Asians, there still exist cultural beliefs that cancer is a death sentence. There is a lack of knowledge that with early detection and treatment that more and more people are surviving cancer," said Grace Yoo, professor of Asian American Studies at San Francisco State University.
RAISING AWARENESS
But there are efforts among ethnic minority groups to raise awareness. Hong Kong-born British-Chinese WaiLo Li, a former global partnerships account manager who worked in the humanitarian and conservation fields, is now a full-time carer for her 59-year-old mother Elly Li, a stage IV breast cancer patient, while she herself has stage IV endometriosis.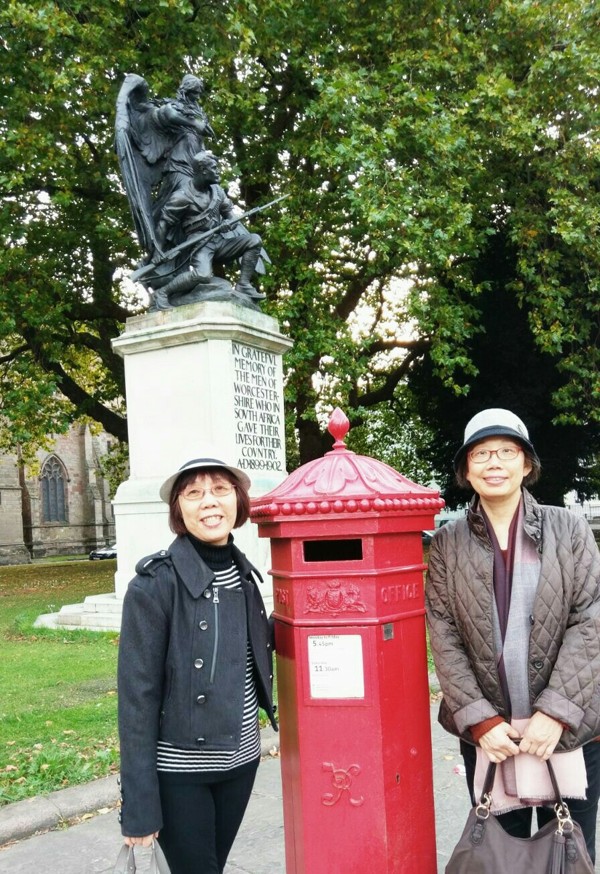 Inspired by the US talk show host Ellen DeGeneres, WaiLo created a series of what she termed #SuperSurprises for her mother.
The first surprise came after her mother's diagnosis last year – a reunion with "Auntie" Ling, whom Elly had met four decades ago when they were working as factory girls in Hong Kong. WaiLo contacted Ling's son, Kenson, who lives in California. He sacrificed his air miles for his mother to travel from Oakland to visit Elly in Worcestershire, near Birmingham in Britain. In a video shot by WaiLo, a surprised Elly touches Ling's cheeks and asks "Are you real or not?" before later embracing her friend.
WaiLo said she shared this story to raise awareness of breast cancer and highlight how it affects minority communities. She hopes this will change how East Asians in particular talk about cancer.
"Chinese have a traditional, stoic, conservative culture and a 'don't air dirty laundry in public' stance. This makes it rare for people to share their difficult experiences," WaiLo said.
"It is only through sharing, learning, understanding and accepting that we can be better at dealing with common illnesses that can affect everyone."
WaiLo plans to keep creating surprises, including more friend and family reunions, and has even reached out to Hong Kong tycoon Li Ka-shing for help with tracing her family's Shantou roots.
Minority families tend to have to deal with what WaiLo describes as multiple complexities when illness strikes including traditions, cultural differences, stigmas, and language barriers. An example she gives is of business-owning British-Chinese families – when a parent is ill, their children involved in the family business would have the additional responsibilities of being translators and carers.
When grappling with limited support networks in their adopted homes, already difficult situations automatically get amplified, with those living in rural areas feeling even more isolated, she adds.
"Representation matters, so minorities talking about these difficult things will have a ripple effect – I can only hope other overseas Chinese communities will see this and that it will be helpful for them."
WaiLo adds: "If we want to make positive change, we can start changing how we talk about cancer for East Asians who favour auspiciousness – to ditch the unhelpful negative terminology 'unlucky', 'unfortunately' and be more positive, more supportive, more encouraging with '
add oils
' instead of 'sorry to hears'."
"Popular culture can also absolutely help bring positive change – if the likes of Netflix can see something like this and consider diverse, multi-dimensional, non-stereotyped East Asian stories that mirror real-life – people could be encouraged to share difficult, yet universal experiences. It all trickles down – there's a whole lot more 'Crazy Working-Class Asians' out there that everyone can relate to. And the world could surely do with a lot more kindness right now," she says.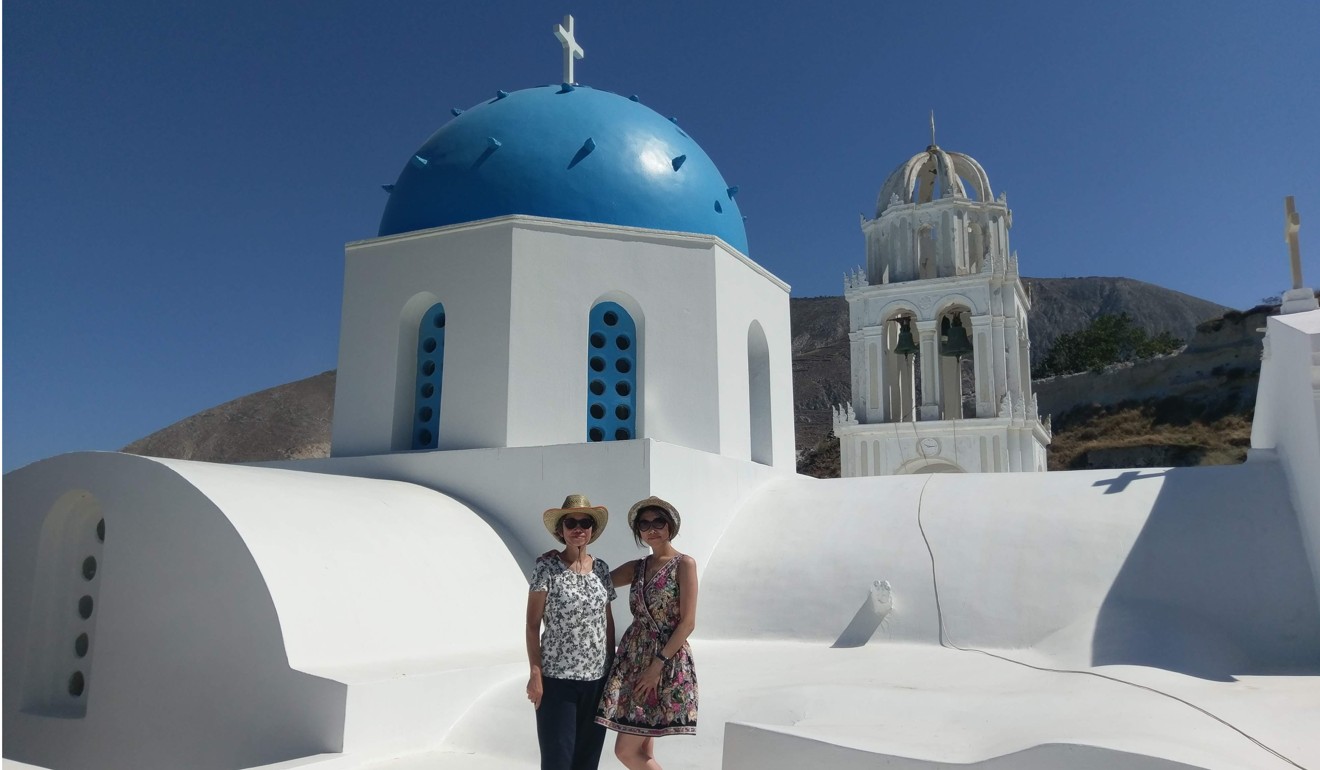 NEW GROUPS FLOURISHING
Cancer support groups such as the US-based Joylife Club and UK-based Asian Breast Cancer Support Group have been established to assist overseas Asian cancer patients, survivors and carers through the treatment and recovery process.
As a coordinator for Asian Breast Cancer Support Group, Farooq has chaired a patient-to-patient support initiative to emotionally and psychologically support women affected by breast cancer.
"Early diagnosis saves lives. People need to be aware of cancer and its signs and symptoms, to be able to talk about the subject openly without feeling afraid of the stigma surrounding it," she said.
Stephen Cheung and his wife, Christina, a breast cancer survivor, immigrated to the US in 1988 with their children. They co-founded the Joylife Club in 2009 because of Christina's first-hand experience of how Asians were being neglected. So far, the group has helped more than 300 Chinese cancer survivors and patients in California's San Mateo county through peer support, educational seminars and social activities.
Winnie Lai, 65, joined Joylife Club after she was diagnosed with breast cancer in 2011.
It was difficult for her to accept that she had cancer: "I kept asking myself 'why me?' I had no family history of breast cancer, I am a registered nurse who takes care of patients with different kinds of cancer. I never thought it would happen to me."
Lai said she felt good once she started going to meetings and now continues to attend so she can support the group's newcomers.
"I love the support group because we are free to talk about anything, it helps all cancer patients."
But for Kwok the memories of her mother's suffering have resurfaced, as her 60-year-old sister who lives in Hong Kong recently had a breast cancer scare. "This brought back all the suffering my mum and my family experienced during her battle," she said. "What I want to point out is people's beliefs about cancer haven't changed at all.
"Despite advancements in medical treatment and higher survival rates, cancer is still seen as a death sentence. It symbolises suffering even for a health care professional like myself."
Kwok said it would be difficult to change the older generation's mindset about cancer as their knowledge about the disease mainly came from personal experience, which is rarely positive. But for the younger generation, she believes learning about successful cases from cancer survivors and their families will make a difference. ■