The influx of Chinese workers into the Philippines has long been a bone of contention for Filipinos – but even the Filipino-Chinese community is divided over the presence of their kin from mainland China.
Some, like property agent and writer Wilson Lee Flores, whose ancestors migrated from Fujian seven generations ago, welcome the influx: "They help the economy because they spend their money here," he said. He supports President Rodrigo Duterte's South China Sea strategy of laying aside the conflict and obtaining loans and investments from China.
Flores said that after the Philippines normalised ties with China, Beijing responded by extending loans – and that Tokyo then followed suit to keep up with its rival. He added that part of the normalisation included "setting aside but not giving up [the South China Sea claims] and always negotiating continuously".
Others, however, are wary of Beijing's expansionism – even if they will not say so openly.
A survey conducted by private pollster Social Weather Stations this September found 87 per cent of Filipinos considered it important for the country to regain control of reefs that China now occupies.
The debate recently boiled over when noted economist and former economic planning secretary Solita Monsod wrote a controversial column in the top-selling Philippine Daily Inquirer about why Filipinos distrust China and Chinese.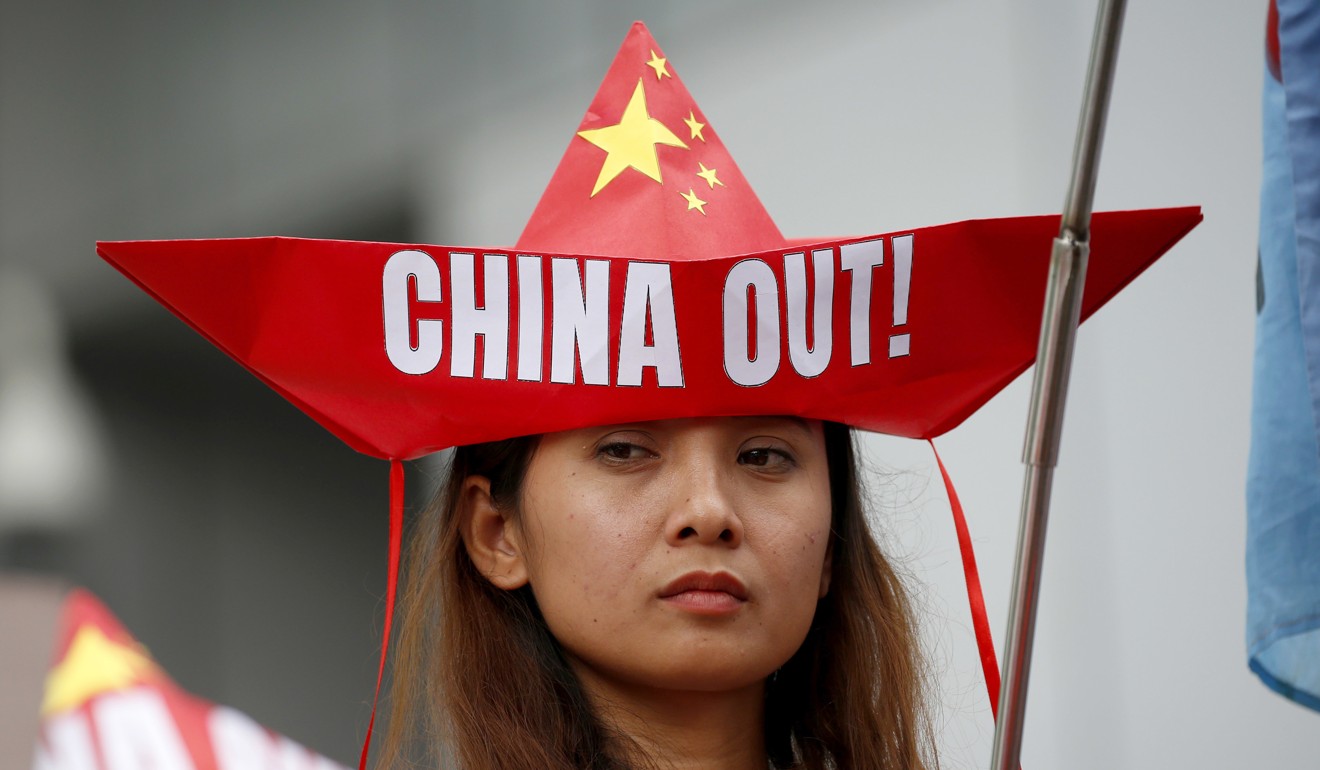 "Actually, I have often observed, reader, that a Chinese-Filipino will never ever state unequivocally that he/she is a Filipino first, and a Chinese second [meaning, his loyalty is to the Philippines]," she wrote.
"Combine this with the fact that most of our billionaires are Chinese-Filipinos, and that Chinese-Filipinos seem to be culturally averse to marrying Filipino women, and that they are some of this country's most hated employers. It then becomes easier to understand the distrust factor."
Monsod's fellow columnist, lawyer Oscar Franklin Tan, felt aggrieved by her words. Tan told This Week in Asia: "I consider myself Filipino, though I self-identify as a Filipino of Chinese ethnicity where the context is relevant."
He said he and many young Chinese Filipinos felt hurt when Tiffany Uy, an ethnic Chinese, obtained in 2015 the highest grades since 1946 at the University of the Philippines and she was labelled "not a real Filipino".
"I think a Filipino is a passport-carrying citizen and someone who loves our country, our history and our heritage, regardless of ethnicity," said Tan, a third-generation Filipino and master's degree law graduate of Harvard. "I hope Filipinos embrace all our countrymen of all ethnicities, religions and backgrounds because we emphasise that it is where one's heart lies and not one's blood that makes one Filipino."
Ethnic Chinese make up a small but notable part of the national fabric. They made up around 1.2 million people out of the 105 million national population, according to Teresita Ang-See, co-founder of Kaisa Para sa Kaunlaran (United for Prosperity), an NGO advocating integration of ethnic Chinese into the mainstream.
She called the local ethnic Chinese population "unique" in all of Southeast Asia because they were "very homogeneous" and came mainly from the port city of Quanzhou in Fujian. She said that, like in the rest of Asia, most migrants to Manila used to come from Zhangzhou, but that stopped after two massacres by Spanish colonial soldiers – in 1603 and 1639.
She said American colonisers and later, the 1946 Philippine Republic, continued to restrict migration and preferred Christian converts.
"In 1992 we deliberately promoted the use of the word Tsinoy because of the mounting problems brought about by overstaying aliens … accused of smuggling and illegal drugs," she said, referring to a portmanteau of two Tagalog words – Tsino, for Chinese, and Pinoy, relating to the Philippines or all things Filipino.
"We coined the word Tsinoy not to be divisive but to isolate ourselves from media racial labelling … We are not the Chinese they [the media] are talking about."
Ang-See, who wrote a book on the subject, said Chinese-Filipinos generally classified themselves by three waves of migration from mainland China.
The lao cao, meaning the older (or first) generation who arrived before the second world war. There are also the jiu qiao, or overstaying aliens and residents who came from China via Hong Kong in the 1950s to 1980s, most of whom became citizens in the 1990s.
Then there are the xin qiao – tourists, temporary visitors with fake papers, permanent residents or Philippine passport holders from the 1990s to the present day.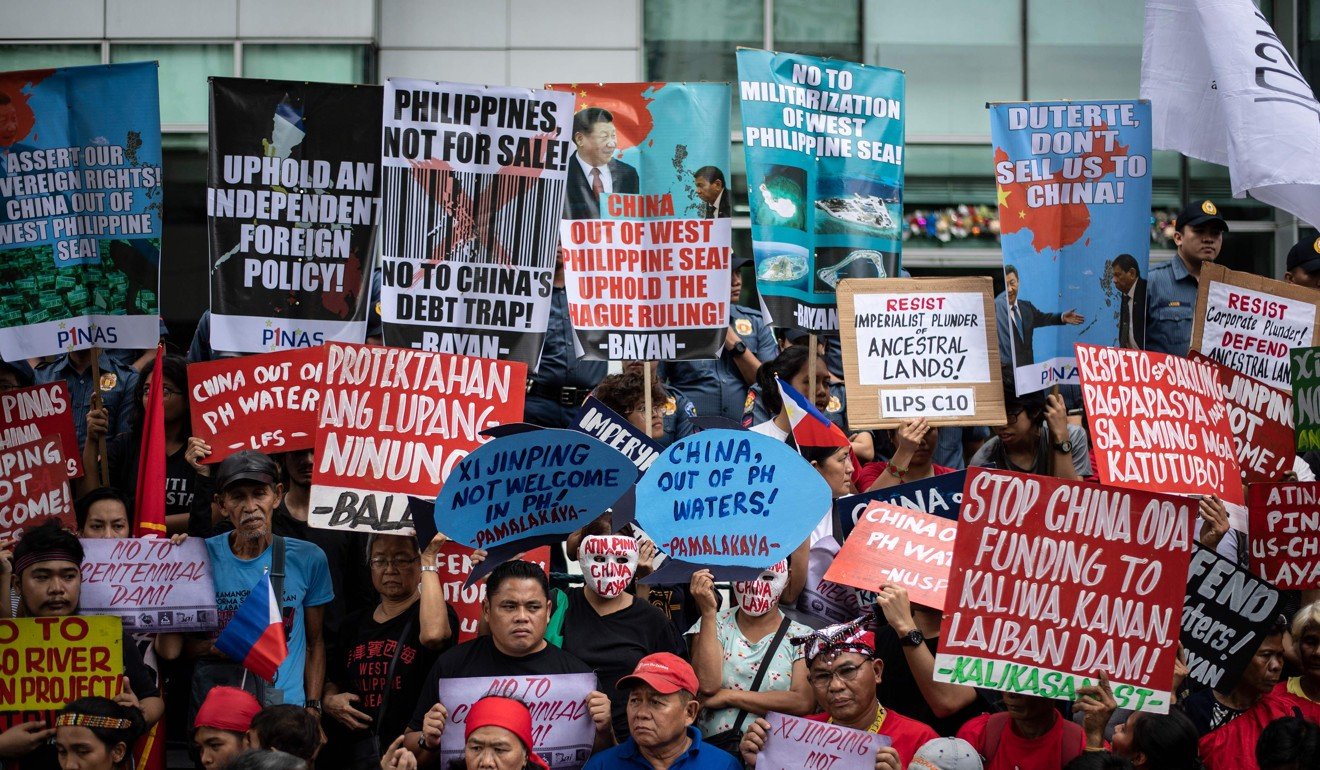 To Flores, the property agent and writer, "the resentment [of the locals toward the new immigrants] will always be normal because the new ones are better in business and more driven".
Ang-See, however, said there was another reason to distinguish between them. "The Tsinoy are those born, raised and educated in the Philippines. Their first language is Filipino, then English, before they learned Hokkien and Mandarin; 90 per cent of them are Christians. They are rooted in Philippine soil and are fiercely loyal to the Philippine flag."
Historian Michael Charlston "Xiao" Chua, from De La Salle University in Manila, fits this description. The fourth-generation ethnic Chinese knows no Mandarin, studied in a Protestant school, has forgotten his Chinese name, and has no links to China.
One lady said: You are so good and you showed so much love of the country, but Sir, you are Chinese
Ironically, the name "Xiao", by which he is popularly identified, was a name he gave himself. His school mates had always mispronounced his surname "Chua" as "Xiao", so he "baptised" himself with the name: "Sometimes I regret that," he said. "I did not see [then] that it would become an issue."
In 2013, after delivering a talk on the country's history, a woman approached him and said, "you are so good and you showed so much love of the country, but Sir, you are Chinese."
"I was taken aback," Chua said, adding that it was the first time he had been confronted with his ethnic origin. He also said that increasingly on social media, some people were using his Chinese heritage as an argument to bash his academic work.
"There is no pure Filipino … when you think of a DNA journey," Chua said. "Everyone is part Chinese, part Spanish, part something in this country."
Chua expressed shock at what Monsod wrote in her column. "My loyalty lies with the Filipinos," he said. "My only country is the Philippines … whatever your blood or race, when you identify with that culture and you say you belong to that culture, you're Pinoy."
Professor Monsod conceded she had "touched a raw nerve" with her column. She said what she wrote was "very specifically from my own personal observation. I cannot tell a lie about what they [ethnic Chinese] said to me".
"I don't understand why they expressed shock," she said. "What did I say that was so shocking? I said that in my experience the Chinese-Filipinos that I talked to would be unequivocal when I asked – in a crunch between China and the Philippines, whom will they choose?"
"Some Chinese-Filipinos said to me – I'm Chinese by blood, Filipino at heart. That's fine. But from the experience that I had, I never got anybody to say Filipino ako muna [I'm Filipino first]."