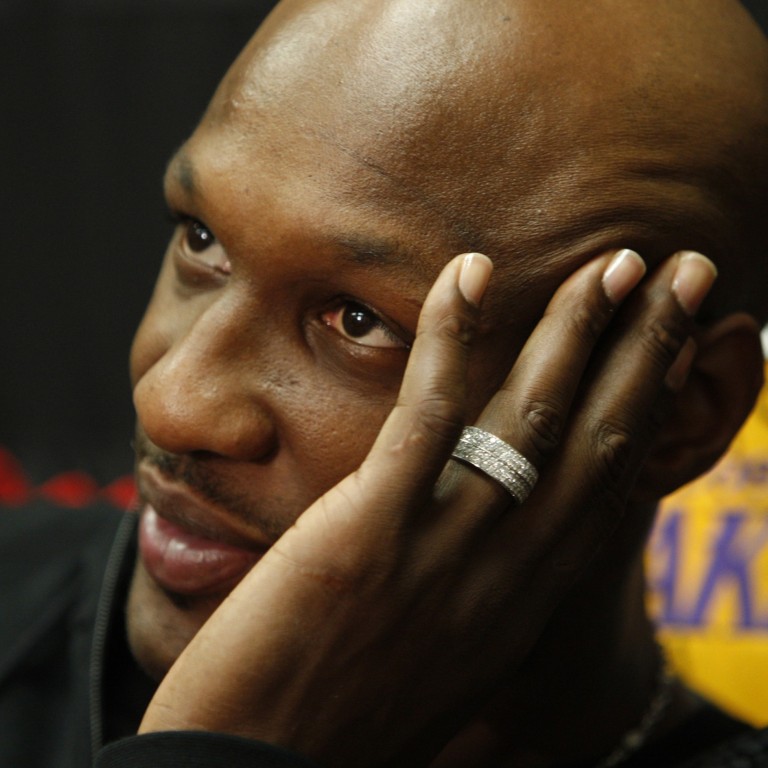 Fallen NBA star Lamar Odom's post-Kardashian Philippine rebound
Four years ago, he was found comatose in a brothel from a near-fatal drug overdose. Now he's playing for the Mighty Sports Philippines travelling team
Lamar Odom, two-time
NBA
champion and former member of the Kardashian family, recently launched his latest comeback bid in
the Philippines
, where he won over diehard basketball fans, earned the praise of a prominent coach – and found time to launch a "vape pen" along the way.
The 39-year-old former Los Angeles Laker
had a near-fatal drug overdose
at a legal brothel in Nevada in 2015, suffering 12 strokes and six heart attacks. He calls himself a "walking miracle" for surviving the ordeal.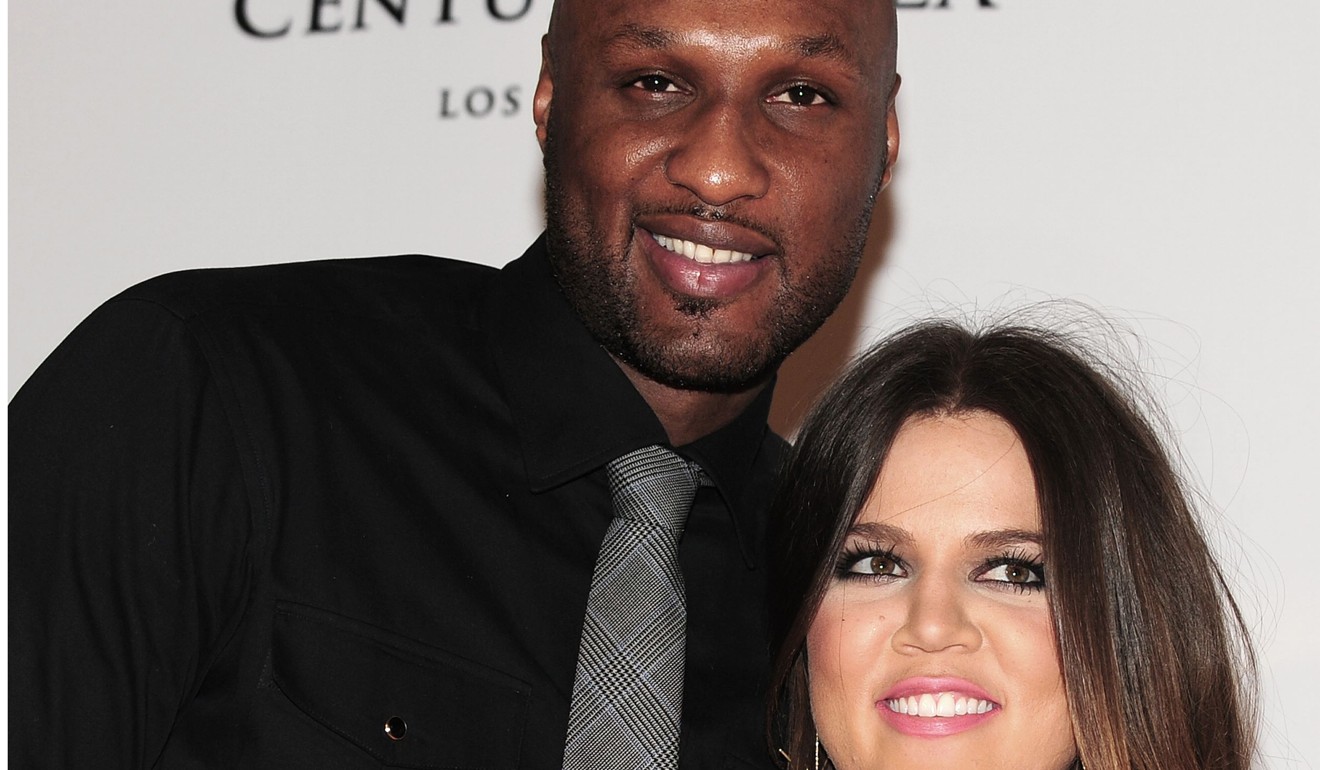 Last month, the
ex-husband of Khloe Kardashian
arrived in Manila to join the Mighty Sports Philippines, a semi-professional travelling team sponsored by a local sportswear company.
"Considering his age and what he's been through, it's amazing that he can even still do what he's doing," said Charles Tiu, 30, the team's coach. "Everywhere we went fans were excited to see and meet him. People everywhere wanted photos. I'm really happy for him."
Odom played for the team at last weekend's Dubai International Basketball Championship, cheered on by a crowd of Filipinos – local media reports estimate that 450,000 live in the United Arab Emirates.
The love for NBA stars runs deep in the Philippines – the biggest name now in the Philippine Basketball Association (PBA) is Renaldo Balkman, a former first-round draft pick of the New York Knicks. Another NBA alumnus, DerMarr Johnson, played for the PBA's Barako Bull Energy squad in 2012, and Cedric Ceballos, a one-time NBA all-star, made a stir for the San Miguel Beermen in 2003-2004.
Polo Bustamante, an editor for the Philippine affiliate of
basketball
magazine Slam, said local fans remember 2011, when NBA superstars like Kobe Bryant, Chris Paul, Kevin Durant and James Harden came to Manila to play the PBA All-Stars and the national team. "That was one of the biggest moments in Philippine basketball," Bustamante said.
The Rappler news website, which has an entire page devoted to Odom, reported that the 208cm-tall star was "mobbed by fans at the airport" before heading to a team practice to prepare for the 10-team tournament in Dubai.
"It's big news to have a championship calibre player like Lamar Odom represent the country. His entire stay in the Philippines had heavy coverage from the media," said Bustamante.
In a feature story on February 4 about Odom's visit to a Manila shoe store, a Slam reporter described him as "Grounded. Reserved. Gritty" and "courageous enough to take one more shot at playing competitive basketball, even if it's thousands of miles away from where he used to be."
The adulation also came with a heavy dose of doubt, however. "Naturally, fans were curious how good Odom still is," said Bustamante. "Especially after being away from the game for a few years."
FORMER STAR
This concern wasn't lost on Odom, who last played in Spain in 2014. He gave typically frank remarks to the Philippine press. "I know everyone here knows my story. I was knocking on death's doorstep, so to just have the opportunity to play basketball is a win-win," he said. "This is my first time in the Philippines and the Filipino people have been very welcoming. And if it goes [well] here, I can see myself maybe playing basketball here."
Odom played in the NBA for 14 years, winning titles with the Lakers in 2009 and 2010, and earning the Sixth Man of the Year Award in 2011 – for being the league's best-performing player coming off the bench. He posted on social media that after Mighty Sports, he would compete in the BIG3, a 3-on-3 professional league featuring retired NBA players. He had also planned to play in the
Chinese Basketball Association
(CBA) in 2019 though he later pulled out, saying he was out of shape.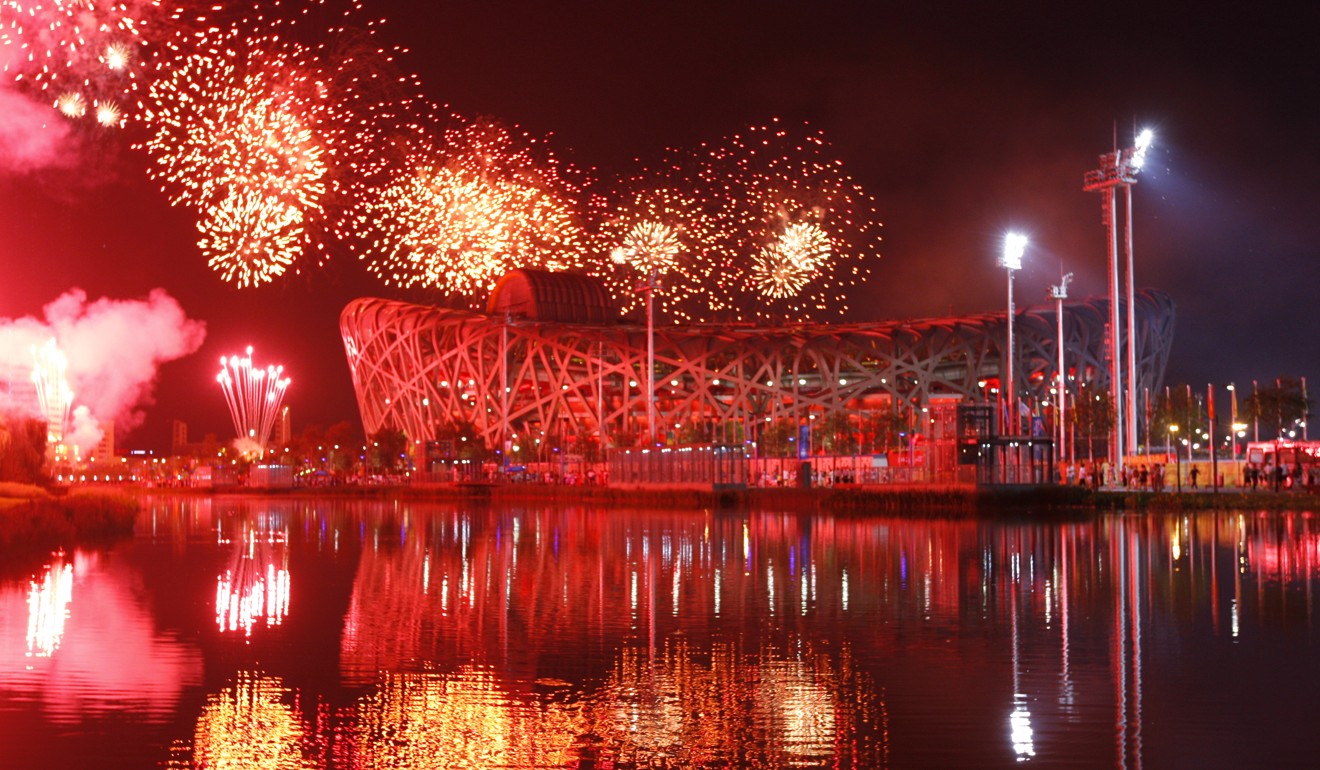 Since the
2008 Olympics in Beijing
, less well-known NBA players or those looking to prolong their careers have considered the CBA a viable option, according to sports news website ESPN.
Odom, who married Kardashian in 2009 and appeared on reality TV series with her, was known to have drug problems. He credits cannabidiol (CBD), an extract of
cannabis
, with having saved his life after his
near-death experience
in October 2015 at Nevada's Love Ranch brothel, where he spent four days and US$75,000. This week, he launched his own line of CBD vaporisers, also known as vape pens.
Supporters like Paul Kennedy Lintag, a sports reporter at ABS-CBN, the Philippines' largest news media outlet, are holding out hope for Odom's comeback.
"I could be a little biased towards Lamar because I'm a Lakers fan," Lintag said, "but just knowing his story and his near-death experience, you can't help but to root for him to truly bounce back."
'HAPPY FOR HIM'
There is much goodwill for Odom, even if his statistics do not exactly match up. In his first competitive game in five years, he scored four points, seven rebounds and two assists in a rout of American University in Dubai. But, as ESPN reported, "his lefty lay-up off a blow-by move in the second half received the biggest ovation from the huge Filipino crowd."
Tiu, the coach of Mighty Sports who began working as an assistant for the Philippine national team when he was 22, said that Odom worked hard every day and never complained. Tiu is an analyst for CNN Philippines who also coaches Go For Gold, last year's champions of the PBA Developmental League.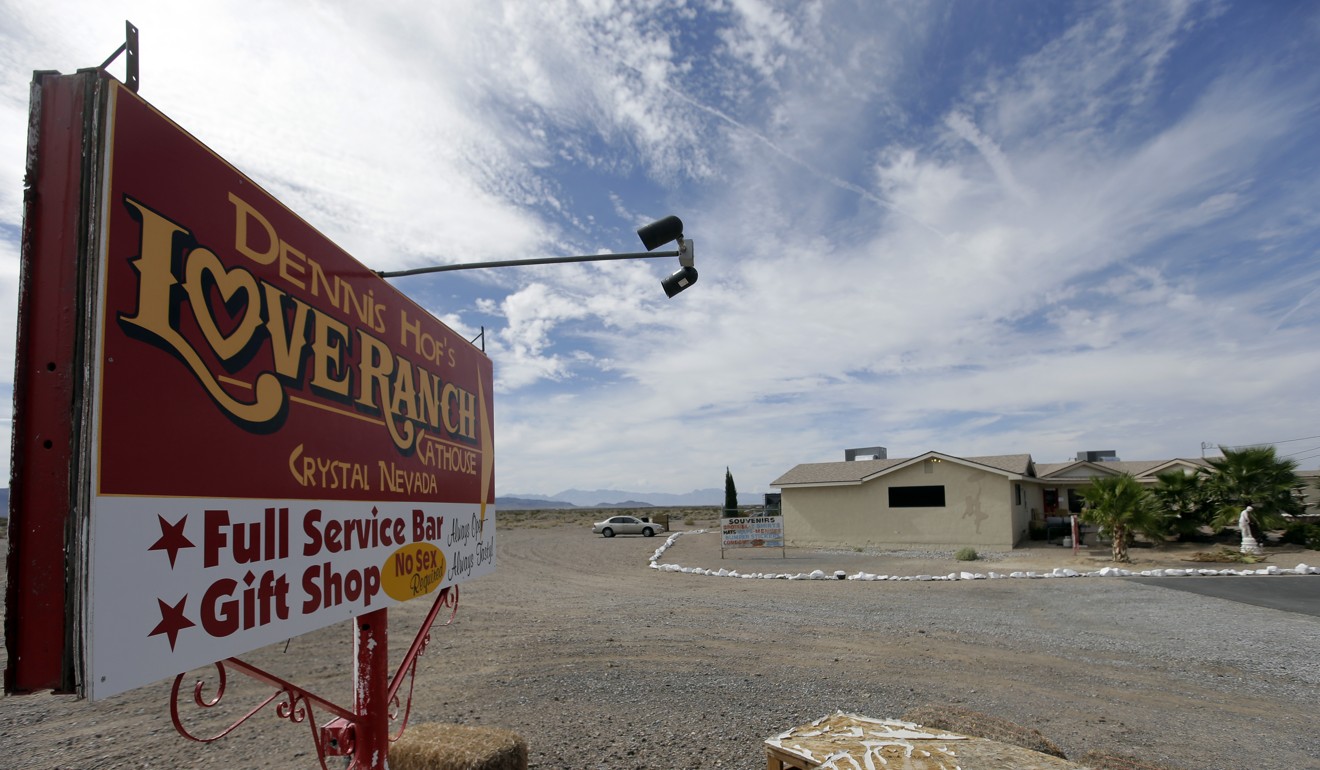 "Lamar Odom was great. I never got a single attitude issue from him. He was always just one of the guys, trying to make his comeback, and I truly appreciated that," said Tiu, whose brother is a former star of the Philippine national team.
"I do wish he was able to help our team a little bit more on the court, but we have to put things in perspective. This guy had how many strokes and heart attacks? He was in a coma for three days, couldn't talk or walk for weeks, and yet here he is playing basketball again."
Odom saved his best game for last: racking up eight points, five rebounds, two assists and a block in a third-place victory over Homenetmen of Lebanon on February 9. The Filipino crowd roared every time he touched the ball, according to Rappler, and Tiu called him "an inspiration."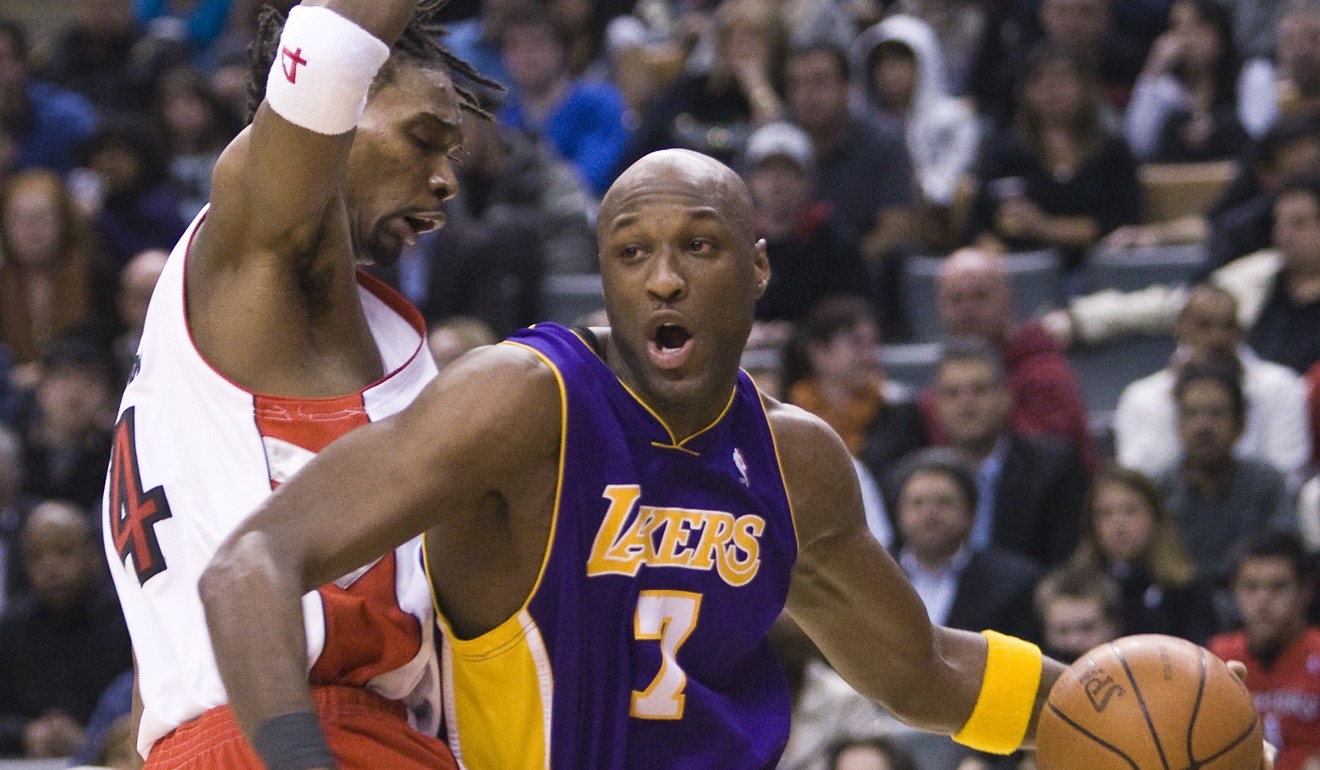 Mighty Sports has no new tournaments on the horizon, so Odom's services are in limbo for the moment, Tiu said. But he has not ruled out working with the ex-Laker in the future. "We will see where he ends up next. He may be playing in the Big3, so we will see how that goes and see what the future holds."
For Bustamante, the Slam editor, the Philippine stage of Odom's comeback was something of a surprise for everyone. "When Lamar was here, it genuinely looked like he was taken aback at just how much [our] country loves basketball, and how much the fans embraced him," he said.