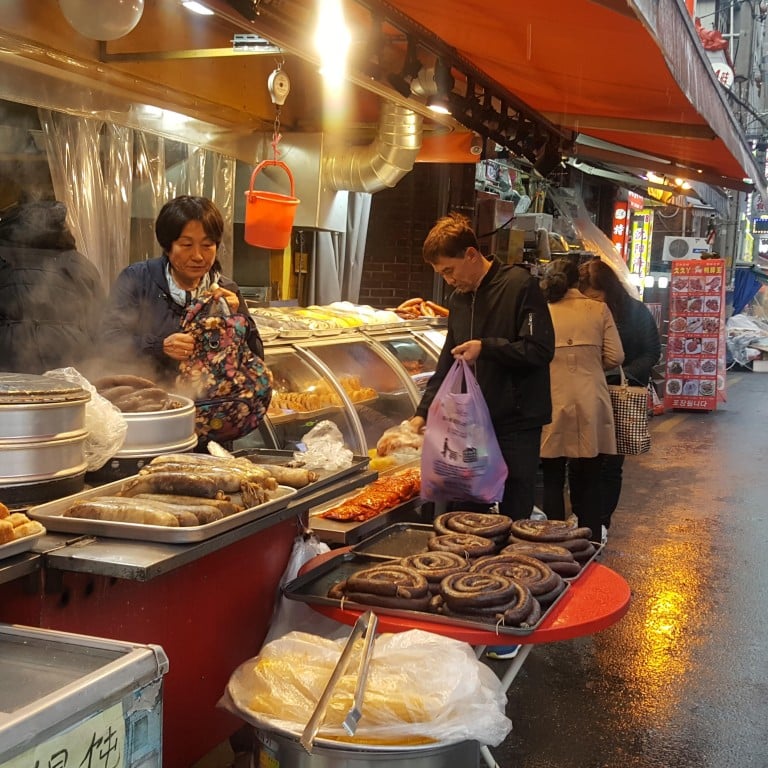 'Victimised for being Chinese': the hard lives of South Korea's Joseon-jok community
Joseon-jok are ethnic Koreans who migrated to northeast China during the Japanese occupation of Korea beginning in 1910 but have since returned
There are approximately 700,000 Joseon-jok in South Korea and many of them who live in Seoul stay within the city's Chinatown neighbourhoods
In March, a wealthy Seoul resident named Lee Hee-jin, 33, was arrested for his parents' murder. It soon emerged Lee hired three Joseon-jok he found online to plan and commit the crime.
Joseon-jok are ethnic Koreans who migrated to northeast China during the Japanese occupation of Korea beginning in 1910. Many were part of Korean independent movement organisations fleeing to China. Others were relocated under Japanese authority after agricultural reforms stripped land from disadvantaged farmers. By 1920, there were more than 457,000 Koreans in northeast China. However, when South Korea's economy began to boom in the 1990s, they began moving back.
The bodies of Lee Hee-jin's father and mother were found in their refrigerator and wardrobes respectively. The grisly crime evoked comparisons to Korean movies featuring Joseon-jok characters. For example, The Yellow Sea and The Outlaws were hugely successful in South Korea, depicting thoughtless, violent and even barbaric gang members. In both films, Seoul's Chinatown neighbourhoods provided the setting for bloody Joseon-jok crimes.
There are approximately 700,000 Joseon-jok in South Korea. Many of them who live in Seoul stay within the Chinatown neighbourhoods of Daerim-dong and Garibong-dong.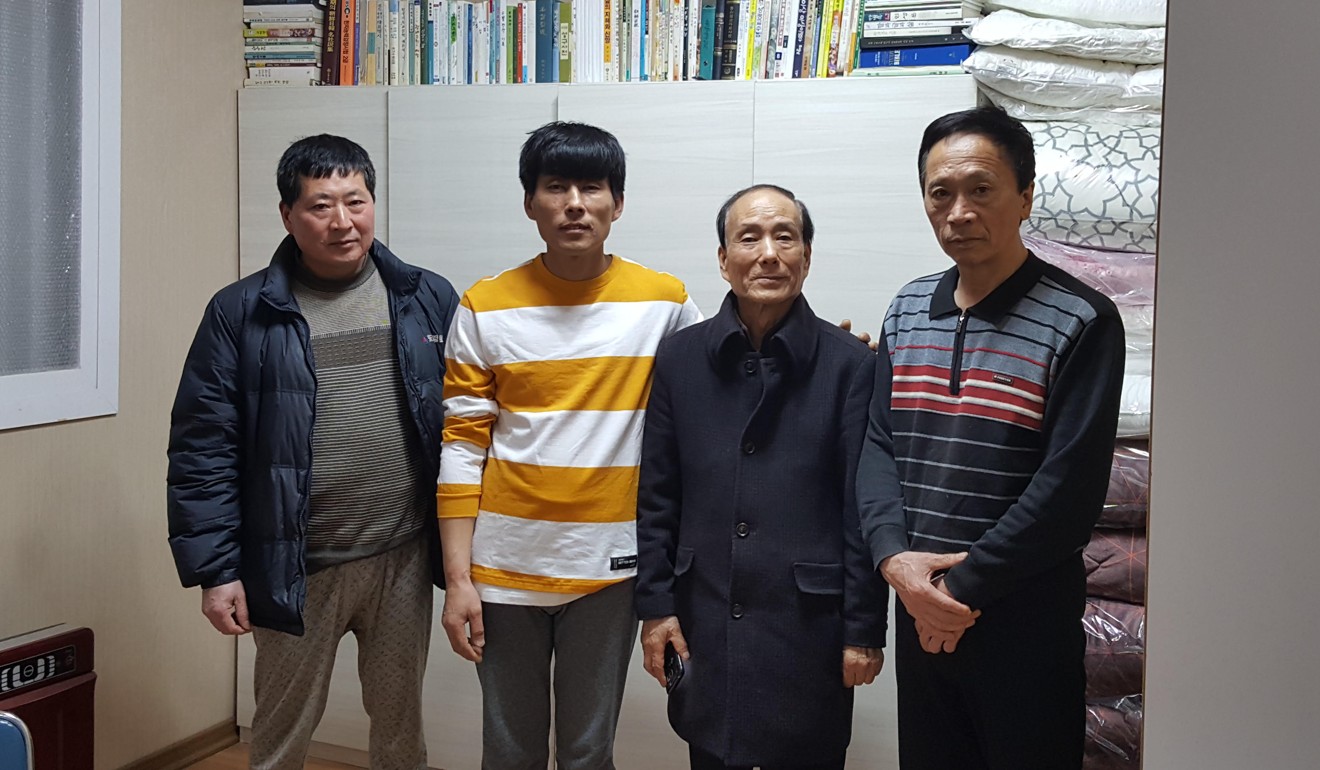 Obstacles to adapting in South Korea
The atmosphere in Daerim-dong's Chinatown is unlike other parts of Seoul, which may be filled with cafes, restaurants, retail strips and convenience stores surrounded by renovated parks and buildings.
In Daerim-dong's Chinatown, there are no Starbucks or McDonald's. Instead of the branded markets or department stores, a sprawling outdoors market sells an array of food and household items. In the crowded residential areas, rubbish is strewn outside buildings, something despised by Koreans generally.
Southwest of the Han River, the town is part of a district once brimming with factories and workers during the years of rapid development. That boom has passed, leaving behind run-down buildings and a sense of abandonment.
"It reminds me of our country back in the 1970s," says a Korean shop owner who eats lunch in Chinatown.
On a Saturday afternoon, when Seoul's many eateries are inundated with customers, few Koreans come to Daerim-dong's Chinatown.
"Only about one to two of my customers are Korean; the rest are Chinese or Joseon-jok," says Lee Sun-ja, 69, who has sold blankets in Chinatown for 20 years.
Just outside Chinatown, Lee Sun-gyu, 72, is the pastor of Yonhap Church and the director of the Multicultural Mission Centre. The two establishments share the same building. Its walls are covered in black and brown stains. Its signs are rusty and old-fashioned. Lee's small office feels crowded with just five people inside.
Lee has spent more than 20 years helping Joseon-jok and Chinese migrants find jobs and housing.
"One night, there was a chair in the middle of the street and a man who didn't speak fluent Korean was sleeping on it," Lee recalls. "So I woke him up and asked him why he was sleeping there.
"[He] thought coming to this country would open up all the opportunities for him. But when reality was much harder than he anticipated, like many Joseon-jok who feel loneliness, he turned to alcohol, smoking and the [adult] entertainment culture."
Joseon-jok workers can earn as little as 40,000 to 50,000 Korean won (US$35-US$43) per day. According to Lee, Joseon-jok receive only basic training when they arrive on a work visa. This might include learning how to make bread, do laundry and construction basics but such training is not sufficient for a smooth transition to living in South Korea.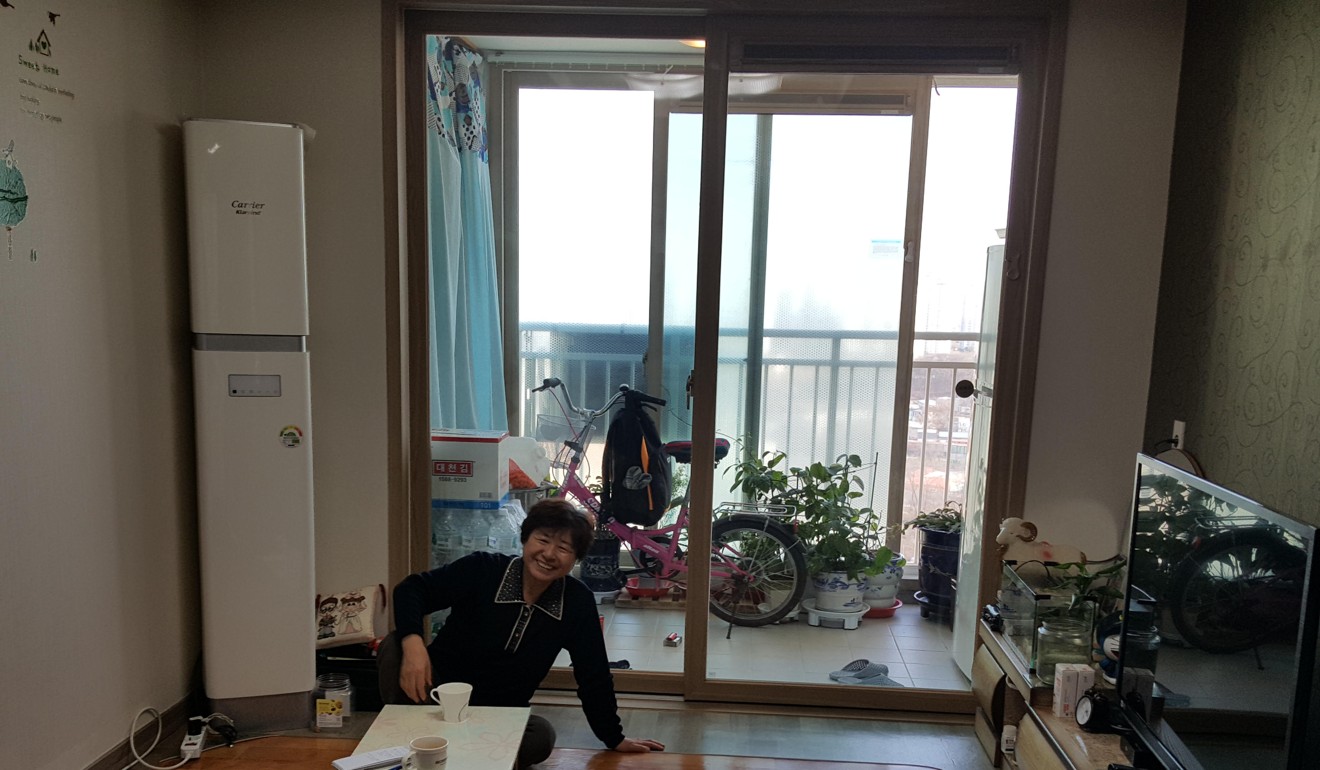 The narrow path
Yeon Bok-sun, 65, is a certified care worker for seniors who have dementia and other problems associated with old age. In 2002, she came from the Chinese city Tumen, just across the river from North Korea.
Her two-room apartment has a bicycle parked in the veranda, boxes of food and appliances on the floor and other belongings crowding the living room and kitchen, with little space to sit down or relax.
While still in China, she had been introduced by her sister to a "good-looking and quite well-off" man living in Paju, a South Korean city that also borders North Korea.
"After I arrived in South Korea and got married, I was met with domestic violence," she recalls. "I went into a women's house afterwards."
Her daughter followed her to South Korea and they joined a welfare programme entitling them to free housing. She started working at nursing homes for seniors.
"When I first came here, I couldn't speak well – I couldn't be confident in front of others," she says. "I noticed that the way I spoke changed the way people looked at me."
Before she divorced her Korean husband, Yeon helped him with his real estate business. With the assistance of a public lawyer, she discovered she was entitled to part of his earnings. In court, Yeon was granted 15 million Korean won as part of her divorce.
"Of course, I was ecstatic," she recalls. "I had never received this type of money before in my life; but I told my ex-husband that money was not the priority.
"After years of receiving assistance from the government and organisations, we bought a house for the first time in this country."
She also recalls the moment with her ex-husband after the court's decision, when she finally felt confident as a Korean citizen.
"I told him I felt victimised for being ignored as a second-class human being just for being Chinese," she says. "I wanted to prove to him that I was equal to him in this country."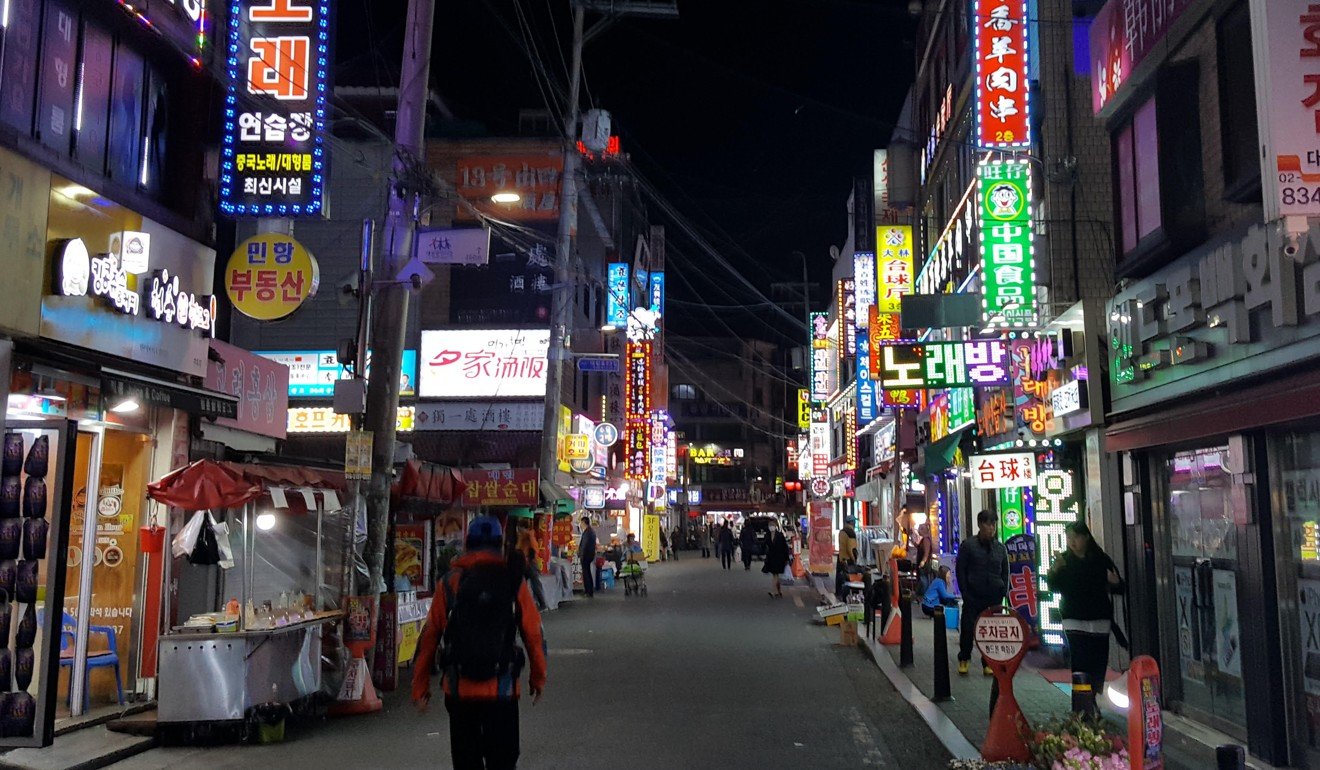 A brighter future?
Kang Kwang-mun, 45, is an assistant professor at Seoul National University's law department. Kang studied at prestigious universities in China and Japan. Now a professor at South Korea's most-respected university, he has adapted successfully, unlike many other, older Joseon-jok workers.
He also advises and gives lectures to a network of Joseon-jok university students in South Korea, hoping to help them integrate.
"It has become much easier for third-generation [Joseon-jok] like myself to adapt to the South Korean culture," Kang says. "We have the same, or almost the same, opportunities in education, and children have much better chances than adults in adapting to a culture."
South Korea has a population of more than 51 million: only 2 million, or 4 per cent, are foreigners.
That means Koreans make up 96 per cent of South Korea. It contributes to a history of conformity in culture, education and social class. The term "Hanmin-jok" means "one nation" – or more explicitly, a racially homogenous nation. Among the foreign population, about half come from China, and more than half of those are Joseon-jok.
However, Kang insists this generation's Joseon-jok will have greater opportunities as Korean society gradually becomes more inclusive and diverse, although Korean society must still shift towards greater acceptance.
"The Korean peninsula issue and international affairs with neighbouring countries like China all rely on a mutual commitment between the states," Kang says. "I think this is where the Korean diaspora, who have communities in many of these states, can help the dismissal of political and cultural walls that exist between the states."
Yeon Bok-sun's grandson came to South Korea only a few years ago but is able to attend an after-school institution like most regular Korean students thanks to a government fund for multicultural families in need of assistance. Her grandson keeps pace with other Korean students in most subjects but needs extra help in speaking and understanding Korean.
"Even if we spoke Chinese and ate Chinese food back in China, we still identified as Joseon-jok," Yeon explains. "Koreans think of us as 'overseas Koreans' but we want to just be Koreans."
This article appeared in the South China Morning Post print edition as: 'Overseas Koreans' fight for acceptance in picky society