Malaysia
Get more with myNEWS
A personalised news feed of stories that matter to you
Learn more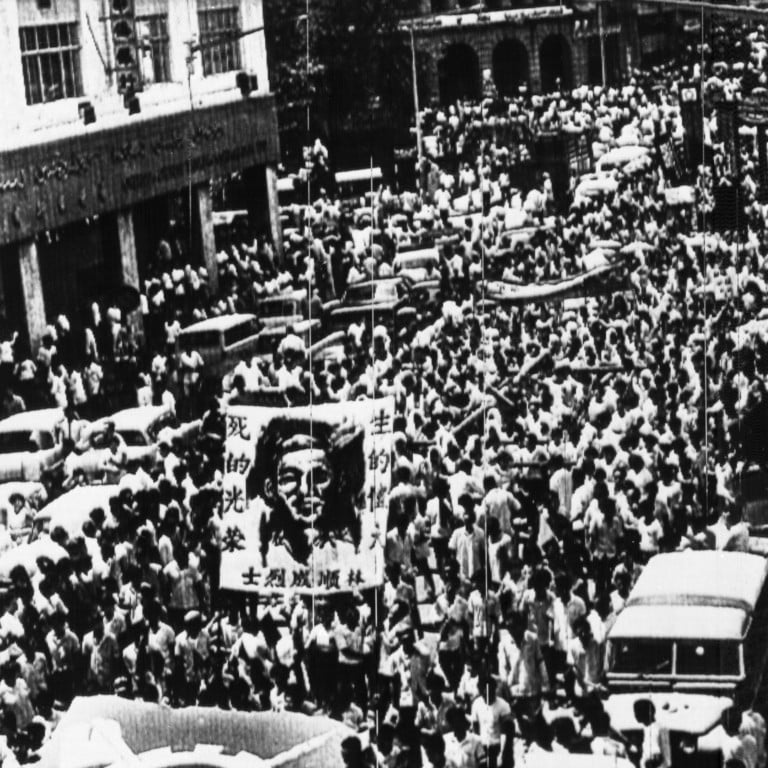 Malaysia's May 13 racial riots: 50 years on, they couldn't happen again, could they?
Series of politically spurred, sectarian riots in 1969 left hundreds dead, forced prime minister's resignation, and resulted in creation of pro-Malay policies
As new Pakatan Harapan government grapples with helming a 'new Malaysia', will it succeed in ensuring the May 13 incident remains a thing of the past?
Fifty years ago on May 13,
Malaysia
was stunned by sectarian riots that would permanently scar the country, killing hundreds and putting on display longstanding differences between the country's Malay and ethnic Chinese populations.
Today, race relations remain a perennial question as the memory of the violence remains in the national consciousness, but observers say five decades of nation-building as a multiracial country has helped exorcise the bloody spectre to some extent.
The political opening up following last year's watershed polls, which saw the government change hands for the first time in over six decades, bolstered this idea – although smaller sectarian clashes and racial disagreements highlight that the issue of race relations simmers beneath the surface.
As recently as last November, bouts of intersectarian unrest broke out just outside Kuala Lumpur, sparked by the proposed relocation of a Hindu temple. The progressive Pakatan Harapan government, helmed by Prime Minister
Mahathir Mohamad
, lifted its moratorium on the use of the Sedition Act in order to safeguard public security.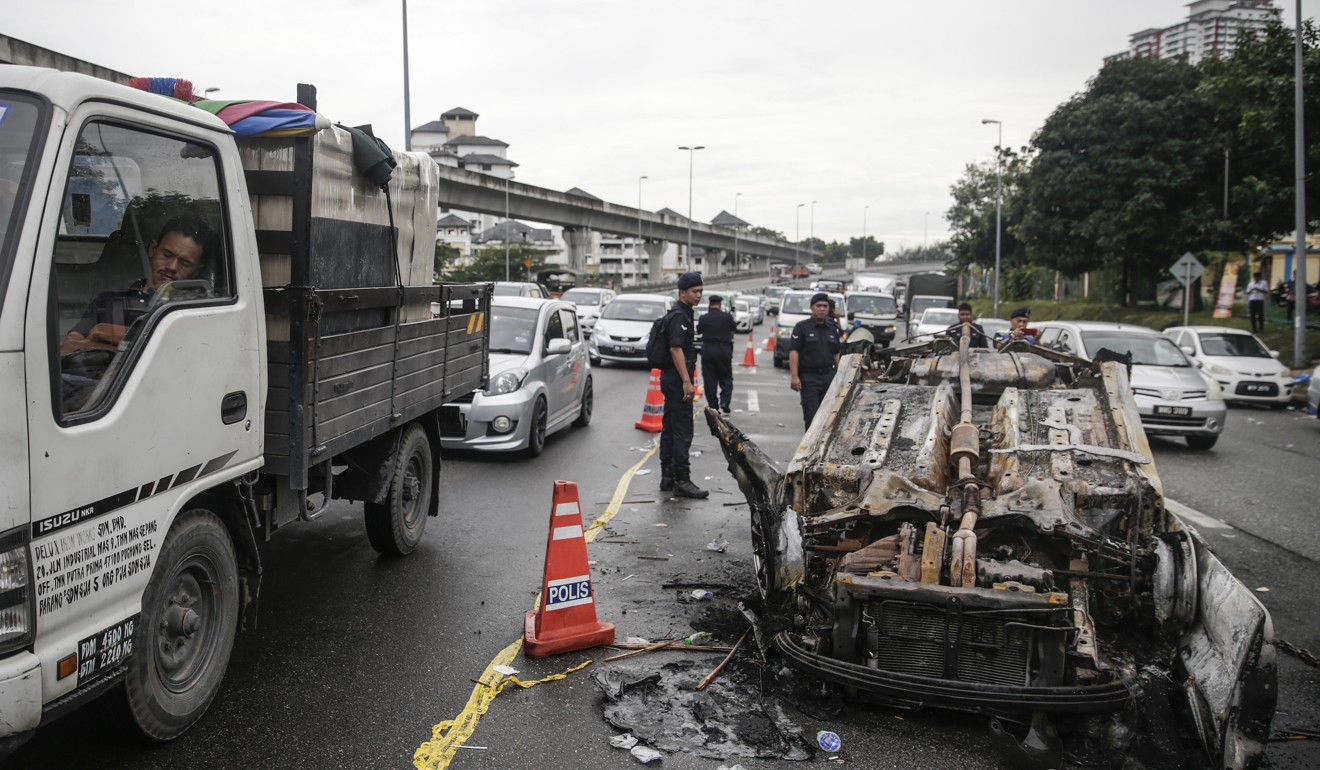 While the
Seafield temple riot
was a far cry from the deadly May 13 incident – in which riots between Malays and ethnic Chinese raged – it was serious enough to prompt a band of ministers visit the site of the temple in an attempt to calm tensions.
WHAT HAPPENED IN 1969?
The May 13 incident has long been viewed as an unhealed wound on the nation's psyche, and is commonly used by Malaysian politicos to caution against upsetting the nation's delicate political and racial balance. The riots were kindled after the Chinese-majority opposition Democratic Action Party (DAP) performed well in the 1969 general election, tying with the ruling Alliance Party, in the state of Selangor, where the conflagration soon took place.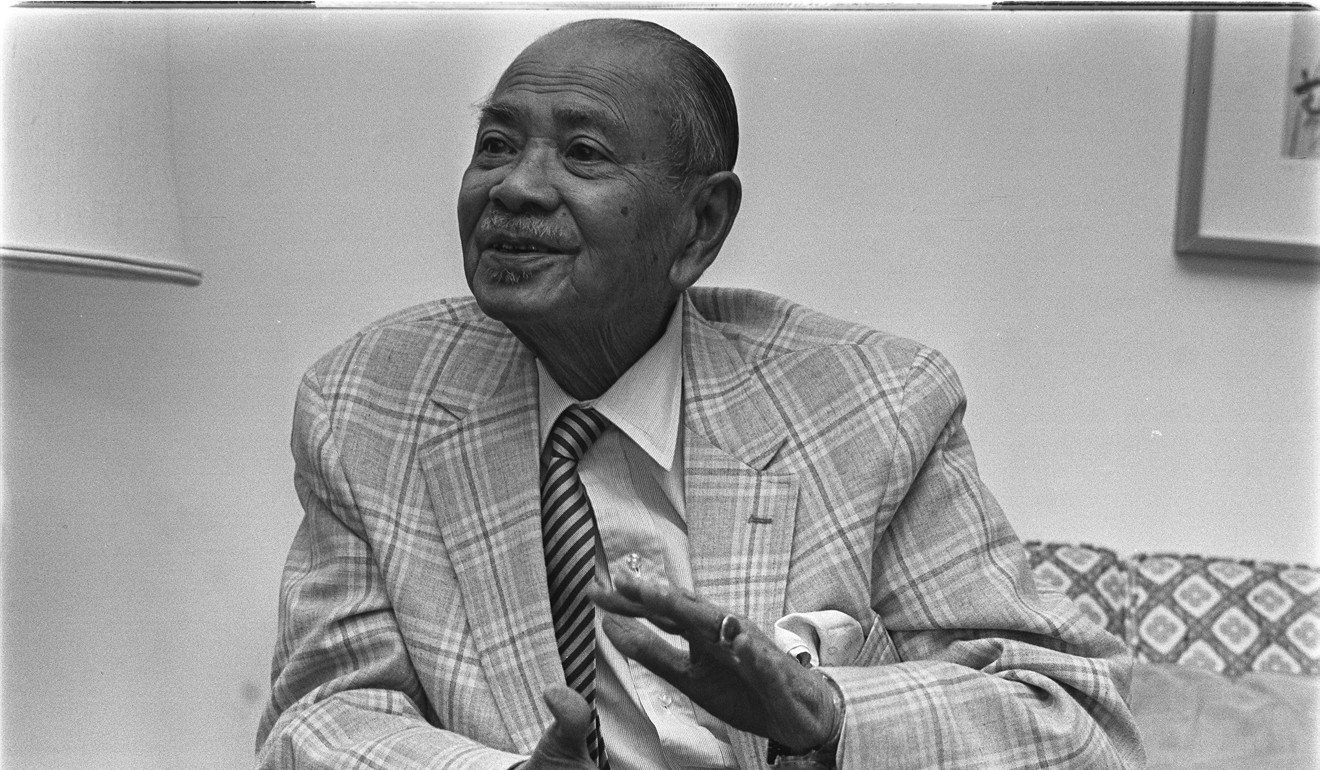 During celebratory parades on both sides, racial taunts were exchanged between Malays and non-Malays – and one such rally eventually spiralled into widespread riots that saw bloody fights breaking out in the streets of Kuala Lumpur, with shops and homes set on fire. Although the authorities quickly mobilised the army, and a state of emergency and curfew were put in place, hundreds were killed.
The final death toll was 196, although Western sources claim the number was closer to 600 casualties, with mainly Chinese victims.
The violence forced the country's first premier, Tunku Abdul Rahman, to step down from office. He was succeeded by Abdul Razak – the father of disgraced sixth prime minister Najib Razak – whose administration strengthened pro-Malay policies and pushed more forcefully for affirmative action.
For many older Malaysians, vivid memories of blood, violence and fire remain. "It happened in the evening – a sudden frenzy, people slashed and killed on the spot by Malays with knives and swords, bodies left on the roads," said an ethnic Chinese Malaysian man who declined to be named. "Gangs and younger local men got together wielding crude weapons [such as] sawn-off pipes, carpentry saws. Some had guns.
"At first, the attackers didn't seem to bleed – people thought it was black magic – but then someone realised they had tied bamboo strips to their bodies under their shirts."
Boiling water was poured from the top floors of buildings to deter intruders, and then the army arrived, he said. Children coming home from afternoon school sessions were injured and killed. "One shop didn't let in some schoolkids for refuge. So people came and burned it down."
Musician Albert Sirimal remembers his father, a cartographer, being collected by the army each morning, as they "needed him".
"Offices were closed everywhere, but every morning an army truck arrived to pick him up. I could see the smoke from my house on the night of the violence," Sirimal said.
Although the National Operations Council – an emergency administrative body created to restore law and order after the May 13 incident – blamed "provocative behaviours" and racial politics for triggering the violence, some historians are more circumspect.
In his controversial book, May 13: Declassified Documents on the Malaysian Riots of 1969 , activist Kua Kia Soong accused the United Malays National Organisation (Umno), the ruling party at the time, of intentionally starting the riot in an attempt to more effectively implement the Malay agenda.
Historian Sumit Mandal, too, highlights the role that political elites played in catalysing the turn of events.
"May 13 is recycled as a warning against political disobedience, and its 'visceral' nature is reinforced through its regular use as a 'warning' of potential violence. But it must be linked to a political crisis, one that took the form of racialised conflict," Sumit said, adding that Malaysia has had strong traditions of social peace.
Raising the ghost of May 13, said political scientist and independent researcher Meor Alif, can only make the "rawness of events ... worse" when worried about in the wrong fashion.
"What is needed is more measured talk about our tendencies to abandon talking, and about ways of confronting the things that pull us apart," he said.
'POLITICALLY MOTIVATED'?
While there have not been any broad strokes of violence since the deadly riots 50 years ago, smaller incidents speak volumes about race relations in Malaysia.
In 2001, sectarian violence broke out between Indians and Malays in the village of Kampung Medan, outside Kuala Lumpur. The three-week ordeal saw six dead and hundreds injured in the high-crime and low-income neighbourhood.
In 2007, a Hindu NGO formed by former activist and current Unity Minister P. Waythamoorthy led a rally where thousands of people protested against discriminatory national policies. And in 2015, a brawl triggered by the alleged theft of a smartphone occurred in a tech mall, resulting in a second mall opened specifically for Bumiputra – Malaysia's Malays and indigenous peoples – entrepreneurs.
Most recently, the memory of the May 13 incident was invoked in December when opposition party Umno claimed the new government's decision to sign a United Nations
anti-discrimination treaty
would erode affirmative action favouring Bumiputras that is enshrined in the constitution.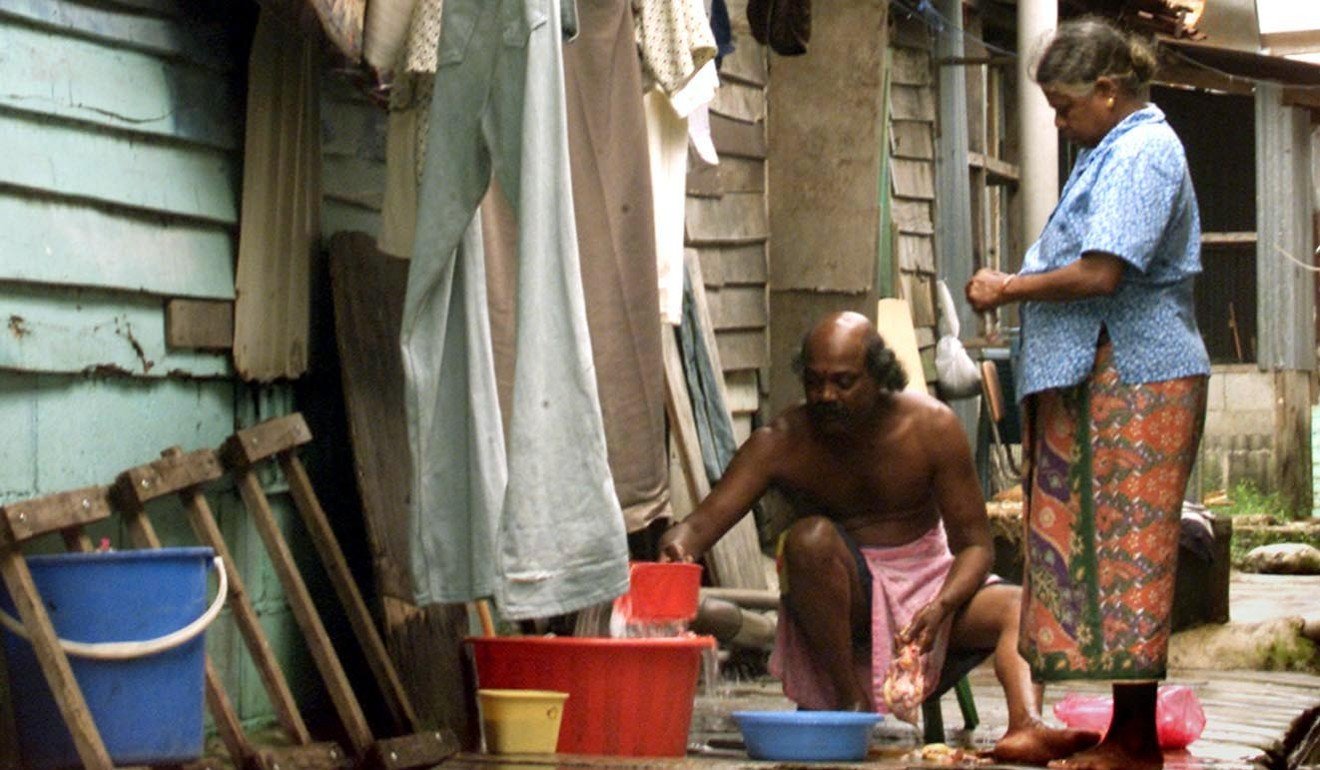 The perennial question of Malaysia's ethnic relations wasn't so pronounced in the past, says activist Irene Xavier, who was detained in 1987 under the now-repealed Internal Security Act, during Mahathir's first stint as premier.
Xavier was a teenager during the May 13 incident, living in the small town of Teluk Intan, located about two hours from the epicentre of the violence.
"Nobody even stuck to the curfew. But then some days later, the government sent rangers to the town. They shot a person because he broke the curfew. That shocked us. We began to be careful not to go out at night," she said. "But that whole feeling of Malay versus non-Malay, we didn't feel it at all."
Contemporary disgruntlement with a so-called "Malay government with Malay privileges" only became sharper over the years, Xavier said.
"It's politically motivated, politically instigated. It is clear that it is not something that came from the grass roots."
The danger of racialised thinking lies in that it affects all Malaysians, says Sumit.
"The victims are not just non-Malays: the damage … cuts across the entire society. Everybody is party to it and everybody ends up suffering in some form."
NEW NARRATIVE
A year on from the elections and 50 years on from the riots, Malaysia's new Pakatan Harapan government has announced an economic plan to achieve sustainable growth by 2030.
Themed "Shared Prosperity", it aims to achieve equitable growth "at all levels of the value chain, class, race and geography till there exists harmony and stability among the people", according to Mahathir.
In a special address, the prime minister suggested the current Bumiputra affirmative action policies – some of which directly resulted from the May 13 incident – was unable to adequately address modern complexities of development.
Economist Yeah Kim Leng, of Sunway University, says the new narrative of inclusion is a result of a "recognition of the growing intra-ethnic inequality and disparities within, rather than between, ethnic groups".
The broader focus is also "a more balanced strategy instead of focusing on a majority ethnic group", Yeah said, noting that the occupational and income inequalities between Malays and Chinese had been an element of the May 13 incident.
"There is still a sense of an uncertainty among Malays that if privileges were removed, they would be left behind," said Yeah, adding that the insecurity is bolstered by the fact that 70 per cent of low-income Malaysians are Malay.
As the new government's strategy unfolds, young artists are taking on weightier questions of race, identity and memory in their work – a further sign that difficult issues are entering the mainstream and dominant narratives interrogated as the country further democratises.
Tan Zi Hao, an artist who explores the politics of culture and identity, says the space to talk about race became more open after the 2008 election, when the then-ruling Barisan Nasional coalition lost its two-thirds supermajority for the first time since 1969, setting the stage for its eventual loss.
"When talking about Malay people, especially in rural areas, the issue is socioeconomic disparity. But what is reported in the news is what politicians say when they claim to represent the people," said Tan, who believes that May 13 won't happen again.
"The idea of the nation-state is also a problem – Malays and Chinese have different ideas of what [that] constitutes: ethnocentric nationalism versus civic nationalism," Tan said.
Author Hanna Alkaf, who recently published The Weight of Our Sky, a novel about the travails of a teenager set against the backdrop of the May 13 riots, says by "not talking about [tragedy], by suppressing it, we run the risk of never learning from it.
"Already, younger generations are beginning to forget," she said.
After the book's release, some detractors criticised Hanna for "stirring up trouble", but others said it sparked conversations about the riots.
"I think we're a body in recovery; we're a body riddled with invisible traumas and unexplained scars, and yet we're meant to function as a single unit; seamless and harmonious," Hanna said.
"And on the surface, it works – we work, we play, we love, we live and it all seems to be going great, until the old aches and pains start to resurface. "You can't keep slapping plasters over bullet holes and pretending that's a cure. The only way to get better is to talk about it, to strip away all the nonsense, and to analyse it."
This story was updated on May 13 with a new main image depicting an event from 1969, as the original image was of an incident that occurred earlier.