Japan
Get more with myNEWS
A personalised news feed of stories that matter to you
Learn more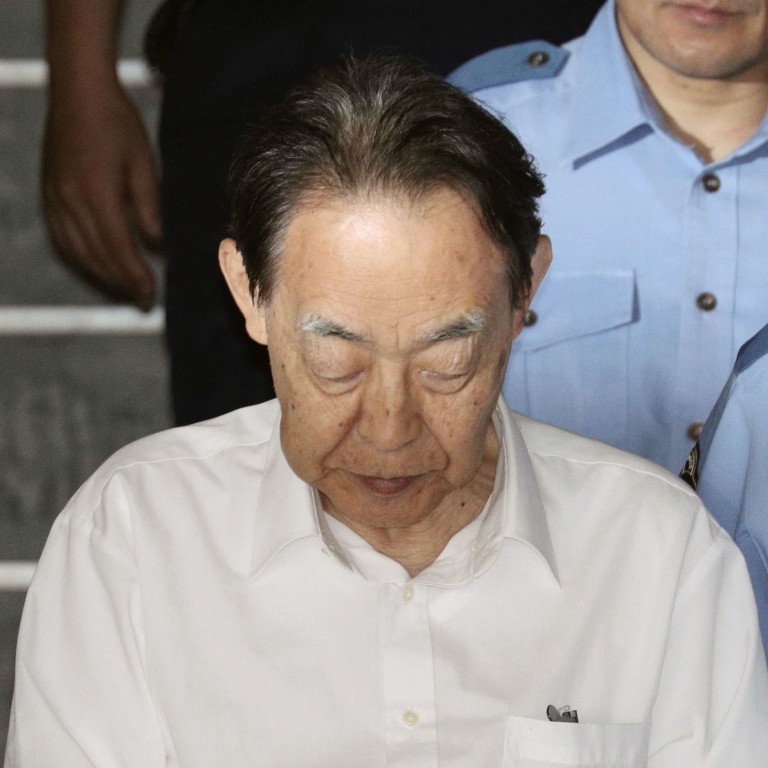 Deadly attacks in Japan shine a light on the country's modern hermits, known as hikikomori
Support groups for the estimated 613,000 people aged between 40 and 64 who are socially withdrawn were quick to respond, criticising unfair coverage
There is generally greater concern about the mental health of the older age hikikomori as the parents who have been caring for them are in old age
A former
Japanese
ambassador arrested on Saturday after allegedly killing his 44-year-old son during an altercation at their home told investigators his son was a recluse who become violent towards him and his wife.
Hideaki Kumazawa was previously ambassador to the Czech Republic and also served as a senior bureaucrat in the agriculture ministry. He told police his son, Eiichiro, had started to complain about noise from a nearby junior school and he feared he might act "impulsively" and attack people, local media quoted authorities as saying.
The incident occurred just days after an apparently random knife attack against 19 schoolchildren and parents in the Tokyo suburb of Kawasaki left three people dead, including the assailant, 51-year-old Ryuichi Iwasaki. The crime prompted some Japanese media to focus on the attacker's mental health and the phenomenon of hikikomori – the Japanese word for loners or "modern-day hermits".
In turn, support groups for the estimated 613,000 people aged between 40 and 64 who are socially withdrawn were quick to respond. The Hikikomori UX Kaigi organisation released a statement expressing concern about prejudicial coverage that further isolates already reclusive people.
"Every time a person who has tended to withdraw is involved in a criminal case, the media combines their withdrawal with the crime and repeatedly bring up negative images," the group said. "[Such coverage] deeply hurts hikikomori who have nothing to do with the incident and promotes misunderstanding and prejudice."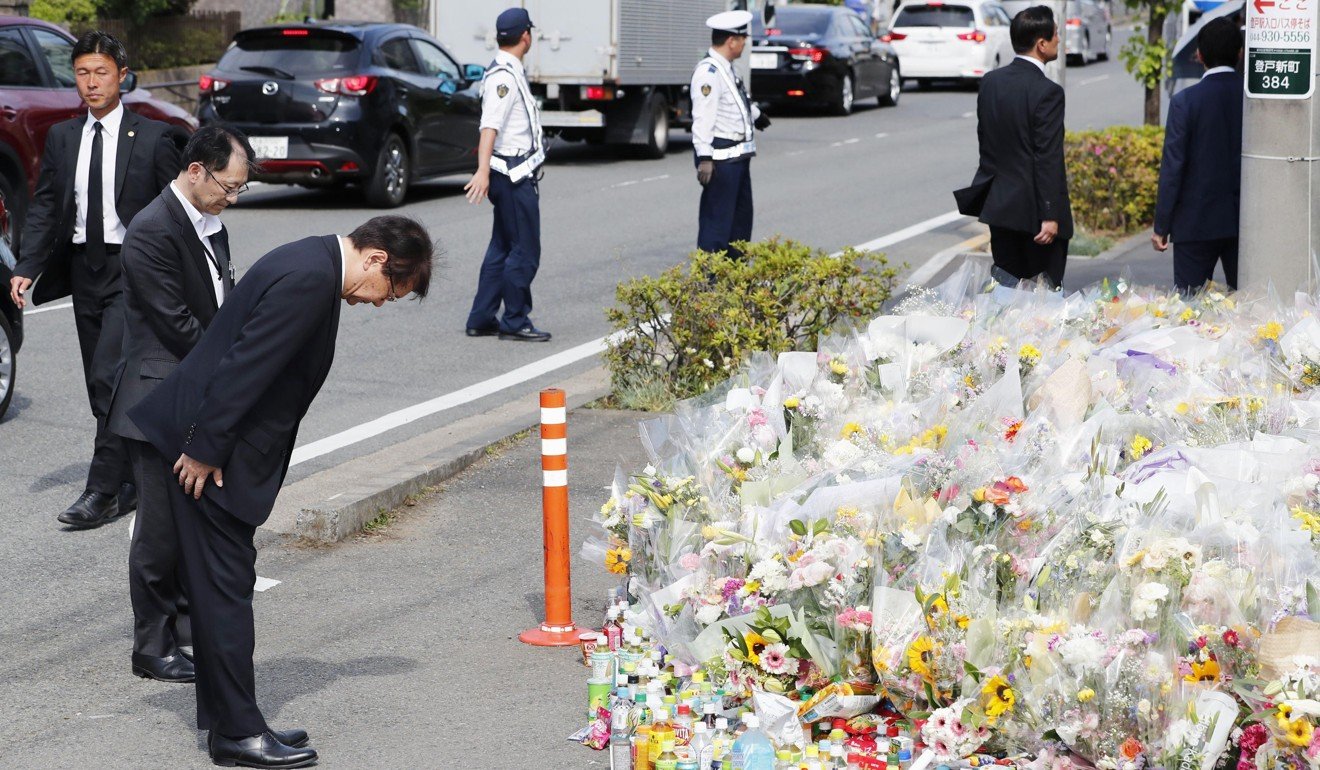 Yurie Taguchi oversees the Saitama branch of KHJ, a national support group for families of hikikomori. She agreed unwarranted or unfair coverage could be damaging.
"Through reading media coverage, some people can easily reach the conclusion that all hikikomori are dangerous, but the vast majority of people struggling with this situation are just not like that," said Taguchi, whose 44-year-old son is a hikikomori.
"There are many reasons why people become withdrawn – it can be pressure in school or work or just society in general – but the suggestion that hikikomori equates directly to being a criminal is wrong.
"Last week was difficult because of all the coverage of what happened in Kawasaki but the image that was portrayed is completely different from the reality in nearly all the cases. As a parent, I understand that and it's not fair."
As well as 613,000 middle-aged and older recluses, there are an estimated 540,000 people between the ages of 15 and 39 who are recognised as shut-ins. There is generally greater concern about the mental health of the older age hikikomori as the parents who have been caring for them are in old age. The KHJ organisation has called on national and local governments to provide more support for hikikomori and their families.
Tom Gill, a professor of anthropology at Tokyo's Meiji Gakuin University, said Japan's experience was unique.
"It's different here because of the number of people who are hikikomori but also because the degree of tolerance among parents is far larger than elsewhere," he said. "The willingness of parents to allow their children to remain unproductive and withdrawn for years on end is a particularly Japanese characteristic."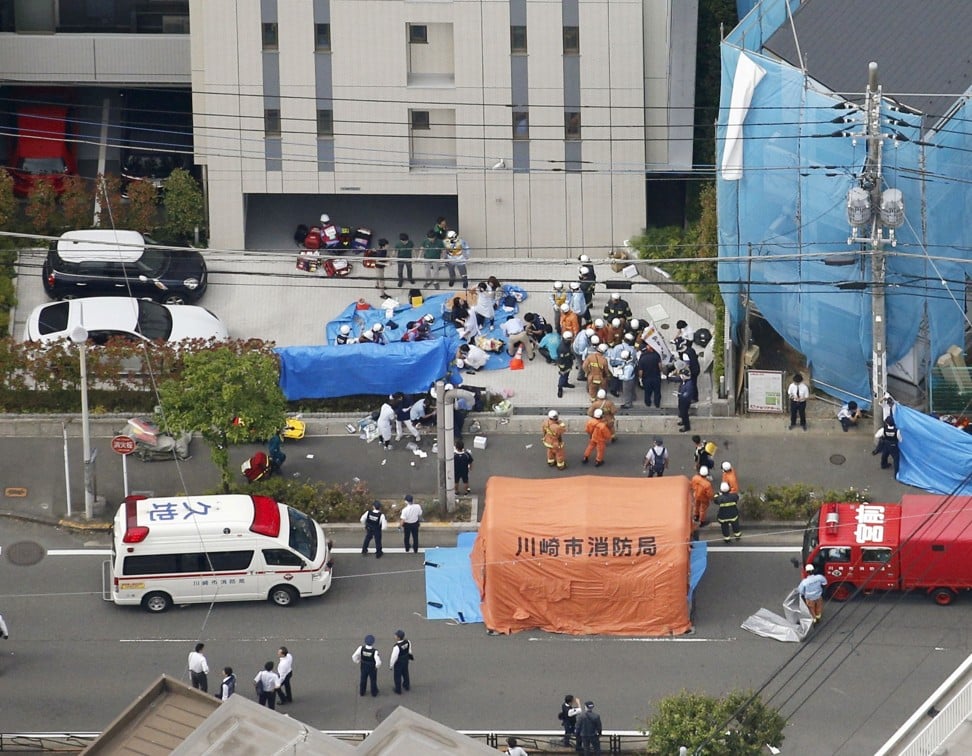 Pressure to succeed at school and university is often blamed for the phenomenon of hikikomori, at least among younger generations. However, Gill rejected that explanation.
"If anything, the social pressure on young people now should be getting less because of Japan's declining birthrate, which means that there are plenty of places available at universities and pretty much everyone who wants a job can get one," Gill said.
Jake Adelstein, founder of the Japan Subculture Research Centre, offered an alternative theory: the Kawasaki attack was in fact "suicide by cop", as it has become known in the US.
"The Japanese term is kakudai jisatsu and it is the sense that these people hate themselves so much that they want someone to kill them because they don't have the courage to do it themselves," Adelstein said. "In the Kawasaki case, the attacker killed himself but that may have been because he had no choice but to stab himself in the neck."
In June 2001, Mamoru Takuma stabbed eight children to death at an junior school in Osaka and injured a further 13 pupils and two teachers. During questioning, Takuma told police: "I've become disgusted with everything. I have tried to kill myself several times but I couldn't. I wanted to be caught and given a death sentence."
Takuma showed no remorse during his trial and refused to apologise to the families of the victims, instead insulting them in the court. After the sentence was passed, Takuma asked it be carried out as quickly as possible. He refused to appeal and was hanged one year later.
This article appeared in the South China Morning Post print edition as: Fatal attacks shine light on problemof modern recluses