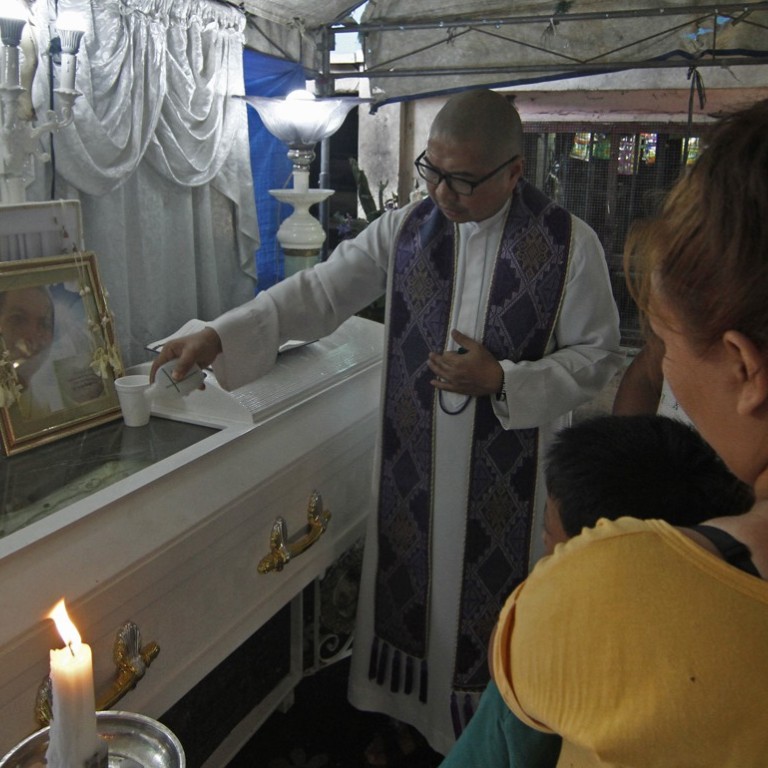 'A lot of mini-Dutertes': drugs war blamed as murders soar in Philippines
Murders in the Philippines are soaring as Duterte's drug war fuels a culture of killing, prompting comparisons with the rule of dictator Marcos
And while Duterte is starting to look like his idol, the next wave of politicians are starting to look like Duterte
Freelance photographer Vincent Go has been documenting death in the shanties and slums of Metropolitan Manila for nearly three years. In that time he has photographed at least a thousand bodies, the casualties of an unrelenting policy of killing that echoes the country's vicious past and suggests a brutal future.
It is traumatic work, and has taken a psychological toll. "I'm always looking over my shoulder, looking for an escape route, looking for guys 'riding in tandem'," Go says, referring to the motorcycle pillion passengers that in the
Philippines
are often harbingers of sudden violent death. "I'm paranoid," he says.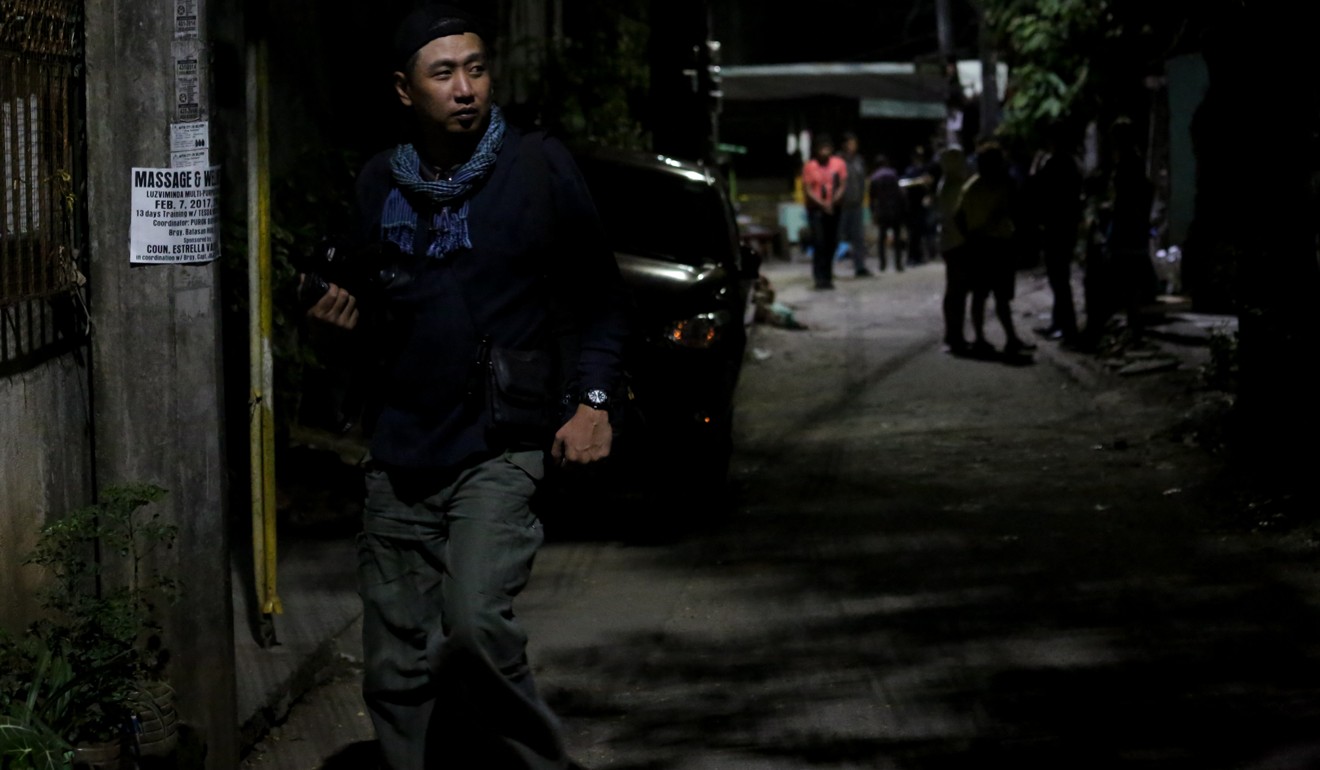 Go's work has become an obsession. He meticulously documents each death in individual files: the time, the place, the circumstances: looking for patterns, trying to make sense of the killing. His family have begged him to stop, but he has ignored their pleas. His dedication is all-consuming and rooted in something he will never forget – the disappearance of his father during the dictatorship of Ferdinand Marcos when Vincent was just 11 years old.
Officially, more than 5,000 people have been gunned down in President
Rodrigo Duterte
's three-year "war on
drugs
", but nearly 30,000 more killings during that time remain unsolved.
The Philippine homicide rate is now approaching three times what it was before Duterte came to power and five times the average for Southeast Asia, fuelling fears that the methods of the anti-drug campaign are spilling over into other fronts.
"At no time since Marcos have police had so much power, and they have been emboldened to use the methods of the war on drugs across a wider spectrum," says Carlos H. Conde, a researcher for Human Rights Watch in the Philippines.
"In addition, we are seeing an increase in political killings, vigilantism, turf wars, violent land grabs and the settling of scores, all enabled by the president's approval of extrajudicial killing."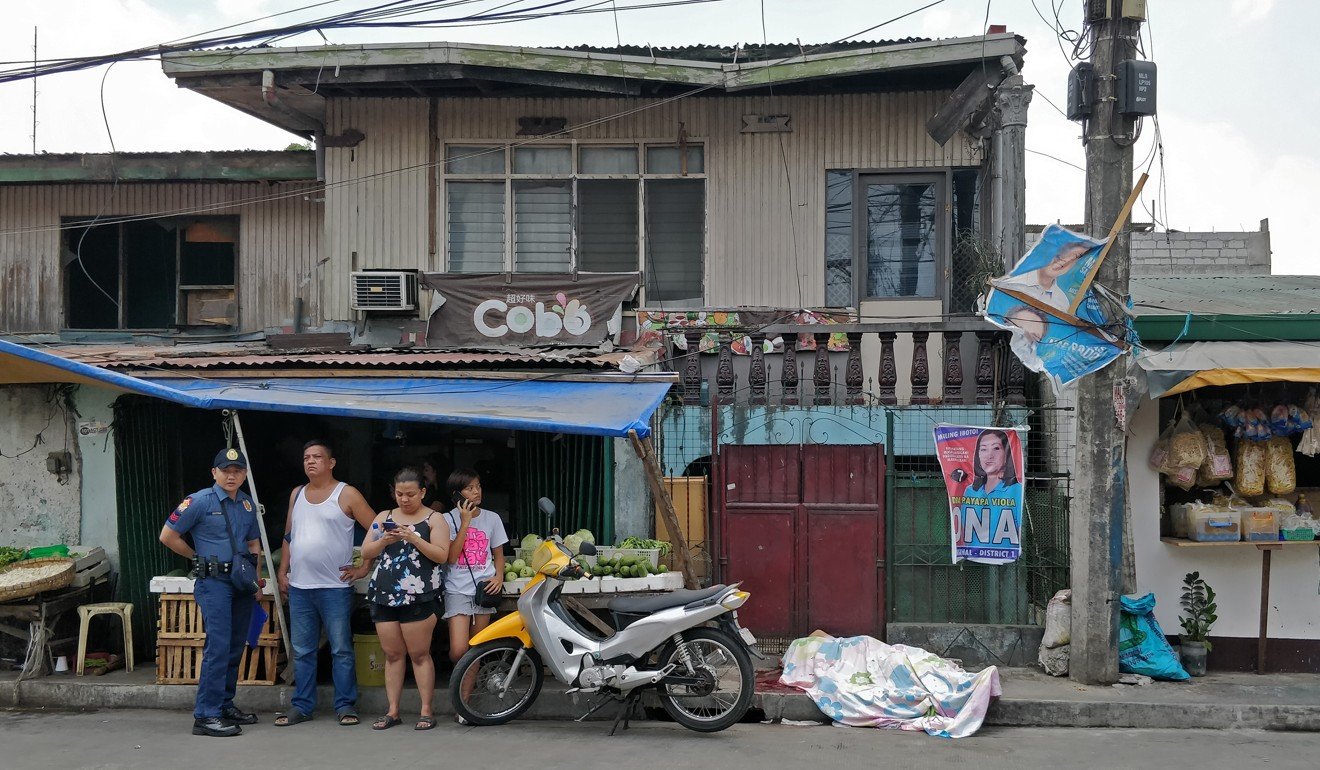 The excesses of the nearly 14 years of martial law imposed by Marcos from 1972 remain a bloody stain on Philippine history, but the lessons of that era appear to have been largely forgotten. Just three years into a presidency during which Marcos has been reinvented as a national hero, the declared death toll from state-sanctioned violence now far exceeds that of the former dictator's regime.
The numbers are conflicting and an accurate account elusive, but there is no question that killing on an industrial scale is occurring under Duterte's watch. Officially, the number of dead attributed to the "war on drugs" – relaunched ominously as "Oplan Double Barrel Reloaded" after two brief suspensions in 2017 – is now somewhere north of 5,300. But in a televised interview in March, a spokesman for the Philippine National Police said that in addition to the killings confirmed as resulting from drug suppression operations, some 29,000 homicides since mid-2016 remained "under inquiry".
Together with the official drug-related body count, that brings the annual non-conflict homicide rate in the Philippines to about 22 per 100,000 people, up from less than 9 per 100,000 before Duterte came to power, according to the United Nations Office of Drugs and Crime. The average for Southeast Asia is 4.3 homicides per 100,000 people.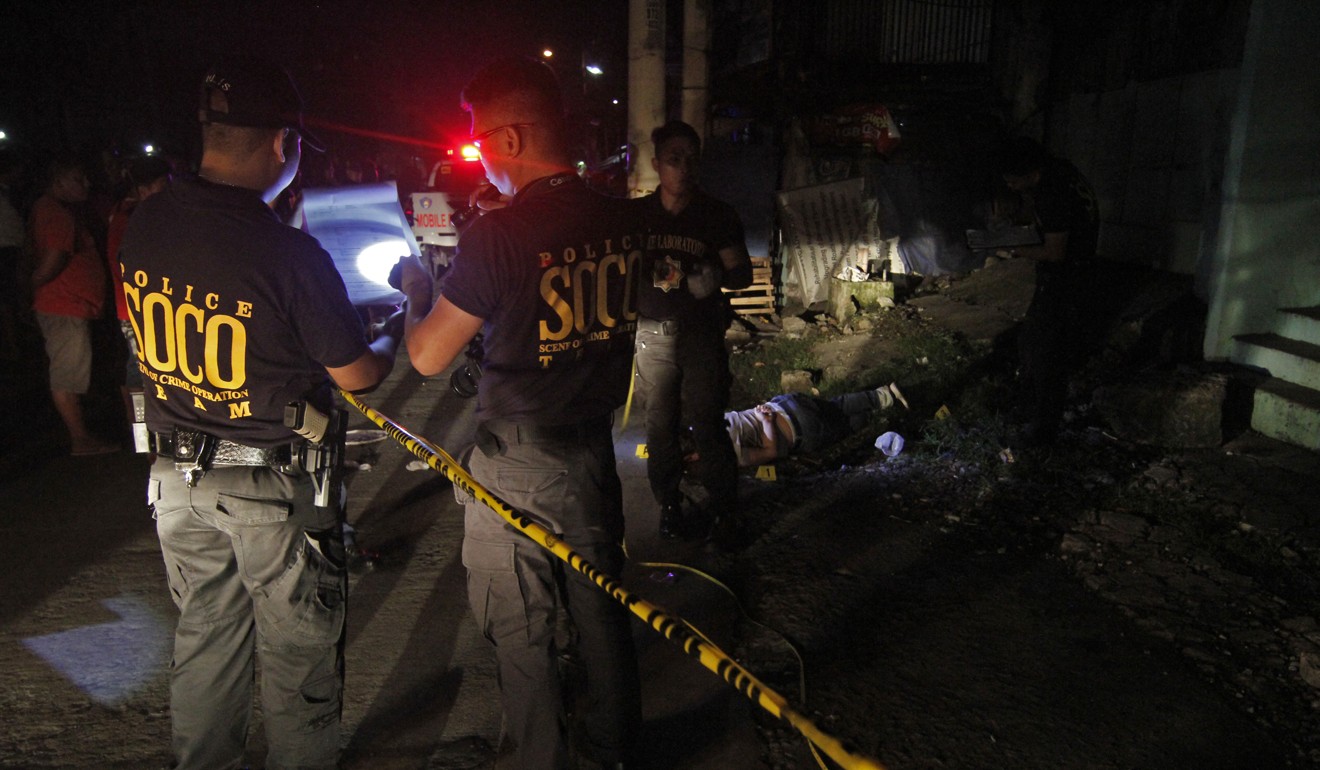 Some people fear the campaign against drugs is masking other motivations to murder. Studies show that just 55 per cent of those killed in official police operations had any overt connection with drug use or trafficking. Official records show one in four of the acknowledged victims were named on hit lists compiled by police and local officials from the lowest levels of government, while more than 40 per cent were murdered by unknown assailants or found dead with gunshot or stab wounds, the only link to drugs often a scrawled sign declaring the body was that of a dealer.
Rights
advocates say many of the dead do not fit the profile of the drug war's intended targets, and that extrajudicial killings have also targeted civil servants, businesspeople, judges, lawyers, activists, journalists, and even Catholic priests.
"The Philippines has always been a very dangerous place for those who are critical of power," says Roneo Clamor, deputy secretary general of Karapatan, an alliance of Philippine rights groups. "Assassinations came to prominence under the Marcos regime, and we are seeing Marcos again in the war on drugs' questionable rules of engagement, in a surge of killings, in the harassment and vilification of critics of the government and the powerful."
Since mid-2016, Karapatan has documented 250 non-drug-related extrajudicial killings and 392 failed assassination attempts, together with thousands of cases of illegal arrest, torture, disappearance, forced evacuation and destruction of property. Local media has meanwhile reported the killing of five judges, 38 lawyers, and five priests since Duterte's ascension to power. Last year, 38 political figures were murdered – twice as many as in 2017.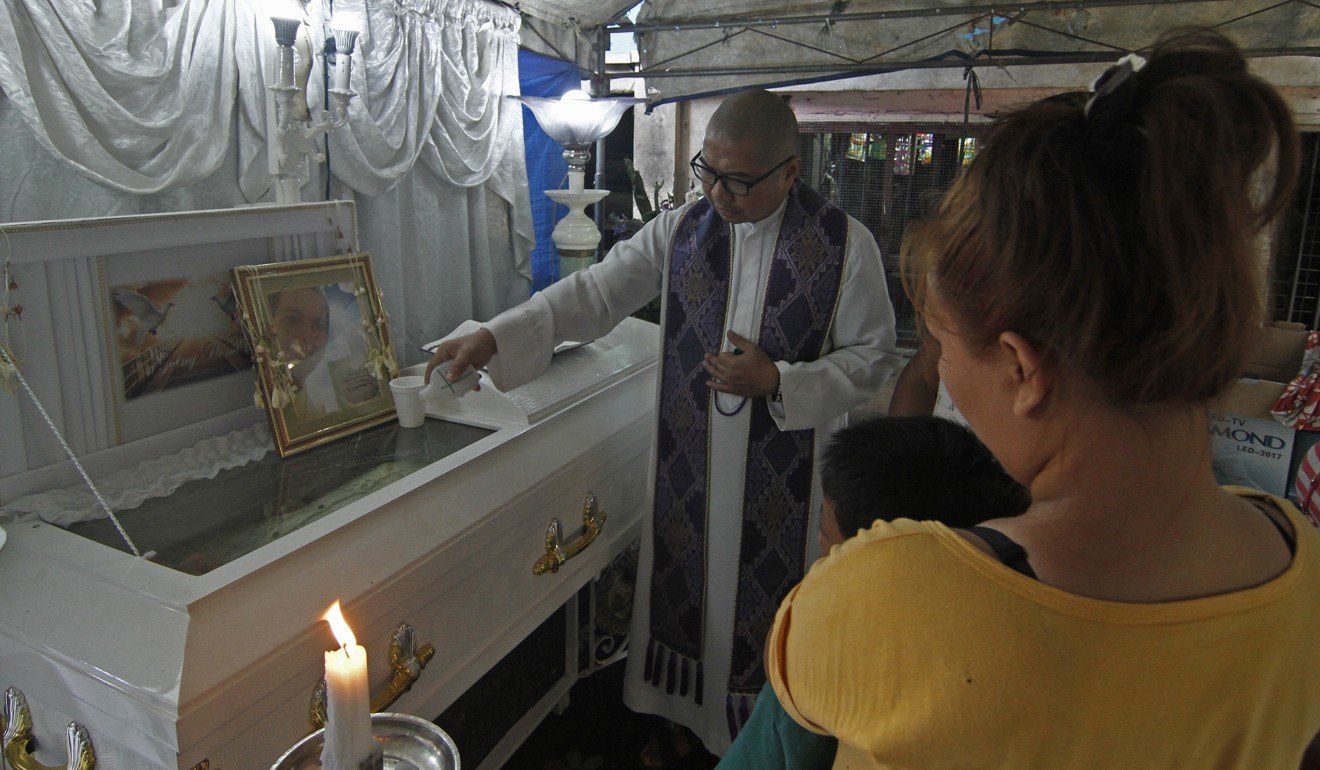 Journalists are among those most at risk. In its December 2018 Southeast Asia Media Freedom Report, the International Federation of Journalists concluded the Philippines was the deadliest peacetime country in which to be a reporter. It said 12 had died violently since mid-2016 – most killed by agents of the state.
Advocates for land rights and the environment are even more at risk. Global Witness, an NGO that works to expose abuses of power, said the Philippines accounted for 48 of the 201 activists murdered worldwide last year. Soldiers working as private militia for agribusiness, forestry and mining projects were implicated in most of the deaths.
"We've always had this problem, but the war on drugs has further legitimised violence and murder," says Conde of Human Rights Watch. "It's hard to quantify, but the frequency of assassination now is really quite alarming."
Few of the killers are ever brought to justice. The Philippines was rated the worst of 69 countries in the 2017 Global Impunity Index, a measure compiled by the Centre of Studies on Impunity and Justice (CESIJ). And life is cheap in a country where "loose weapons" number in the millions and change hands for a few hundred dollars, and a gunman can be hired for as little as US$100 per hit.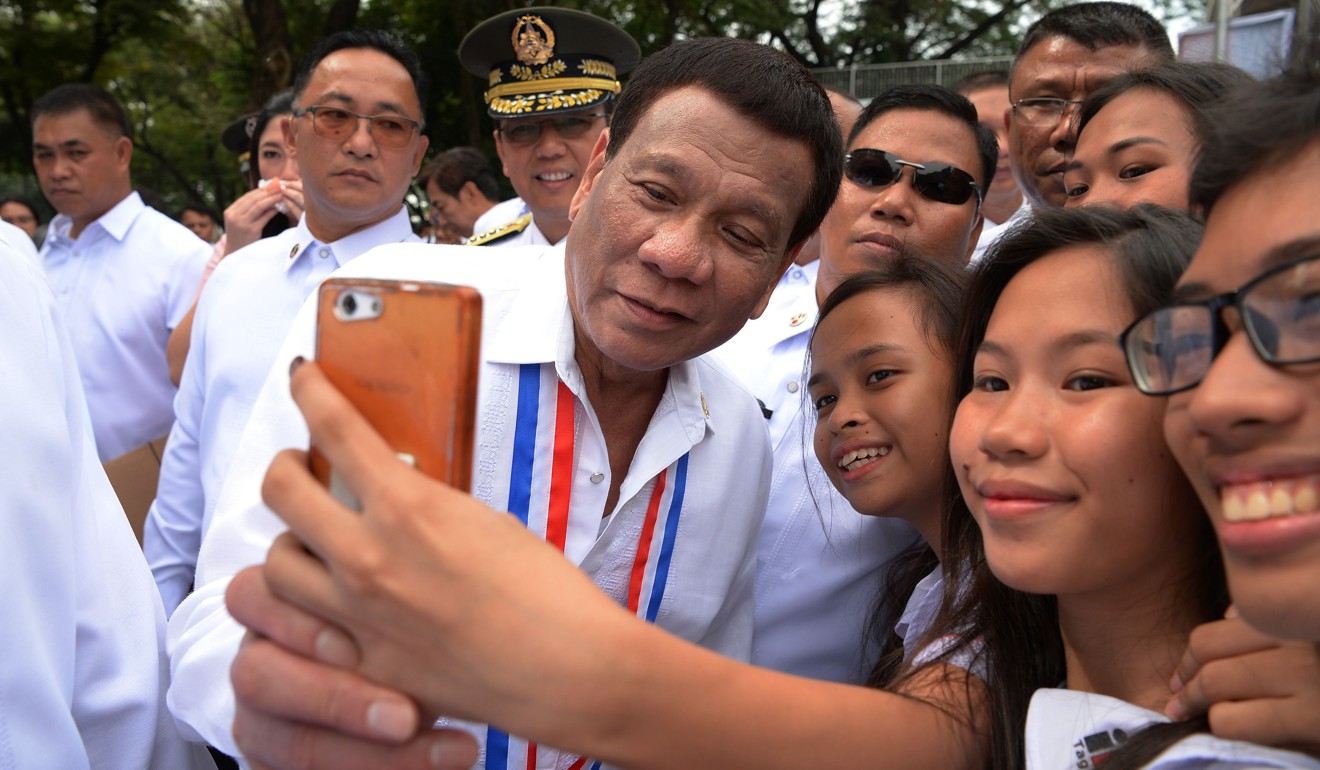 UNFAZED
Yet many Filipinos seem unfazed by the epidemic of murder and approve of both the "war on drugs" and its commander-in-chief.
A former congressman and "the death squad mayor" of the southern city of Davos, Duterte was elected president in May 2016 with less than 40 per cent of the vote. His public satisfaction rating is now twice that.
Perhaps a tolerance for violence is hard-wired into the Filipino psyche, through a violent history of invasion, resistance, rebellion, insurgency and dictatorship. Perhaps there is a collective loss of memory in a country where at least 60 per cent of the population was born after Marcos fled into exile in 1986, leaving a legacy of 70,000 people imprisoned, 35,000 tortured, 3,250 murdered and an unknown number of "disappeared".
Duterte has made no secret of his admiration for Marcos, and has worked hard to rehabilitate the former dictator's image. Casting aside a record of cruelty and corruption, Duterte has referred to the former dictator as the greatest Philippine president and fulfilled an election promise to bury his remains in Manila's Heroes Cemetery. Duterte has since consolidated his grip on power. Following midterm elections in May – and in addition to controlling the House of Representatives – his supporters now hold 20 of the 24 seats in the Senate.
One of the newly elected senators is the former dictator's daughter, Imee Marcos.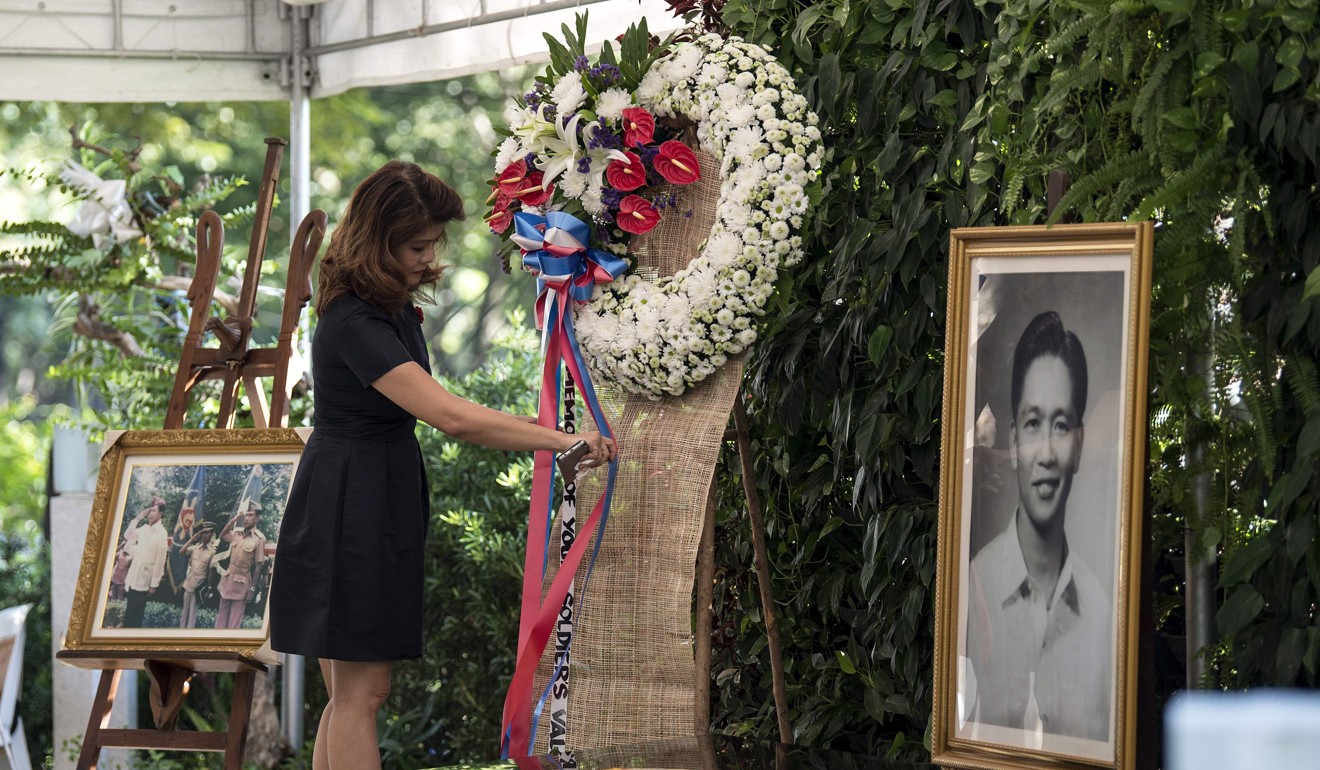 Some commentators have taken to describing the current state of affairs as "Democrazy"; others are less frivolous. "The Philippines is not just a malfunctioning democracy, we are a failed state," says one seasoned observer. "The people are at the mercy of drugs cartels, rogue police officers, private armies, and political leaders who are willing to kill. And the killing is just the apex of a pyramid of injustice and the abuse of power, of illegal detention and torture, rape, extortion and theft."
But that story is apparently losing its interest, with the international media and its fickle audience now bored with the routine character of killings in the Philippines.
Go, the photographer, remains obsessed by documenting the carnage, but says he now has difficulty getting his pictures published. "Foreign editors want something new," he says. "I had one tell me he had enough photographs on file to last a lifetime." He says the number of "Night Crawlers" – local photographers and reporters covering the killings – has fallen from about 20 two years ago to just a handful today as editors reassign staff to other beats.
Meanwhile, rights advocates fear Duterte's political success has emboldened provincial politicians and city mayors to imitate him and the methods of his drugs war. They fear worse is to come.
"We are creating a generation of political leaders who are much more ready to use violence and brute force to win and keep power," says Conde of Human Rights Watch. "My very great concern is that we will soon have a lot of mini-Dutertes spread across the country, and that is going to make the Philippines much more dysfunctional than it already is." ■