LGBTQ
Get more with myNEWS
A personalised news feed of stories that matter to you
Learn more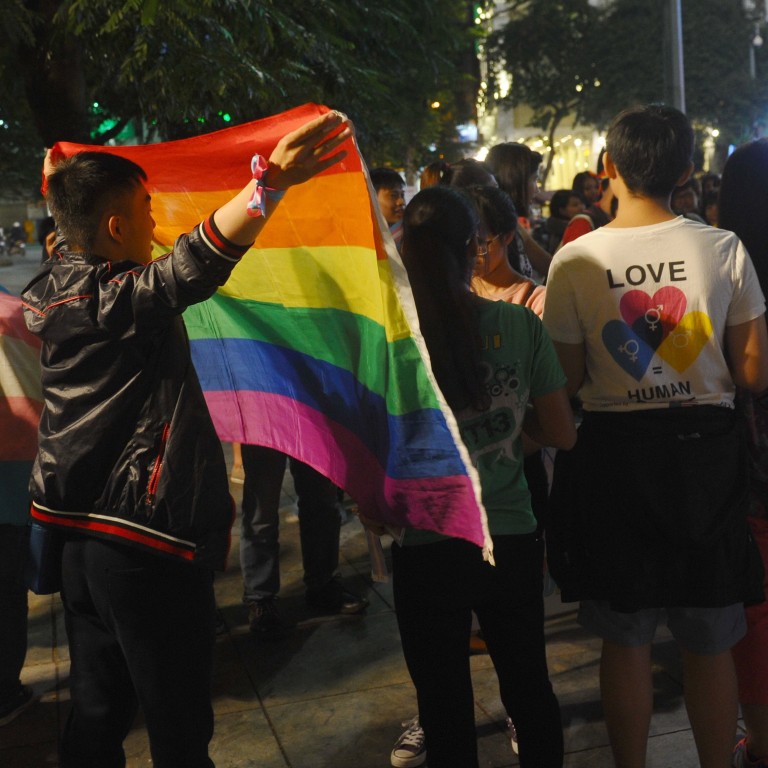 LGBT rights: Vietnam recognises transgender people, but there's a flaw in its law
In 2015, the country enacted a widely celebrated law enshrining rights for transgender people, making it one of Asia's most progressive countries
But the bill to enforce that law has still not been passed, continuing the legal and medical confusion as well as discrimination faced by the community
"Ever since I was a little boy, I knew deep down that I am a girl," said Van, a transgender woman, at a public talk about transgender medical needs at the United States Consulate in Ho Chi Minh City last week.
Not too long before, she had gone to
Thailand
alone to have gender reassignment surgery. Van's father did not tolerate the truth when she came out as trans, so Van – who did not reveal her age and last name – left home. Her mother gave her some money for the surgery, but was not at ease about it.
"I didn't have enough money to hire a middleman to guide me there, only for the surgery and travel-related costs. Everyone had somebody picking them up after the surgery, I was all alone," Van said.
After leaving the hospital, the after-effects of the anaesthesia and the sharp pain she experienced caused her to vomit and collapse on the street. Luckily, passers-by helped her up and escorted her back to her hotel.
Recovery from gender-reassignment surgery is often difficult and frequently requires medical attention, which Van needed but found difficult to get back in Saigon. "My sexual organ was infected, I couldn't pee after I returned to
Vietnam
. I went to several hospitals but they all refused to help me, explaining that they didn't understand the surgery and what was involved so they didn't dare to intervene."
Luckily, Saigon-based doctor Nguyen Tan Thu – known as the unofficial doctor for the city's
LGBTI community
– came to Van's rescue. "It came to my attention in 2013 that transgender people were injecting themselves with hormones randomly so I started to do some learning to help them," he said.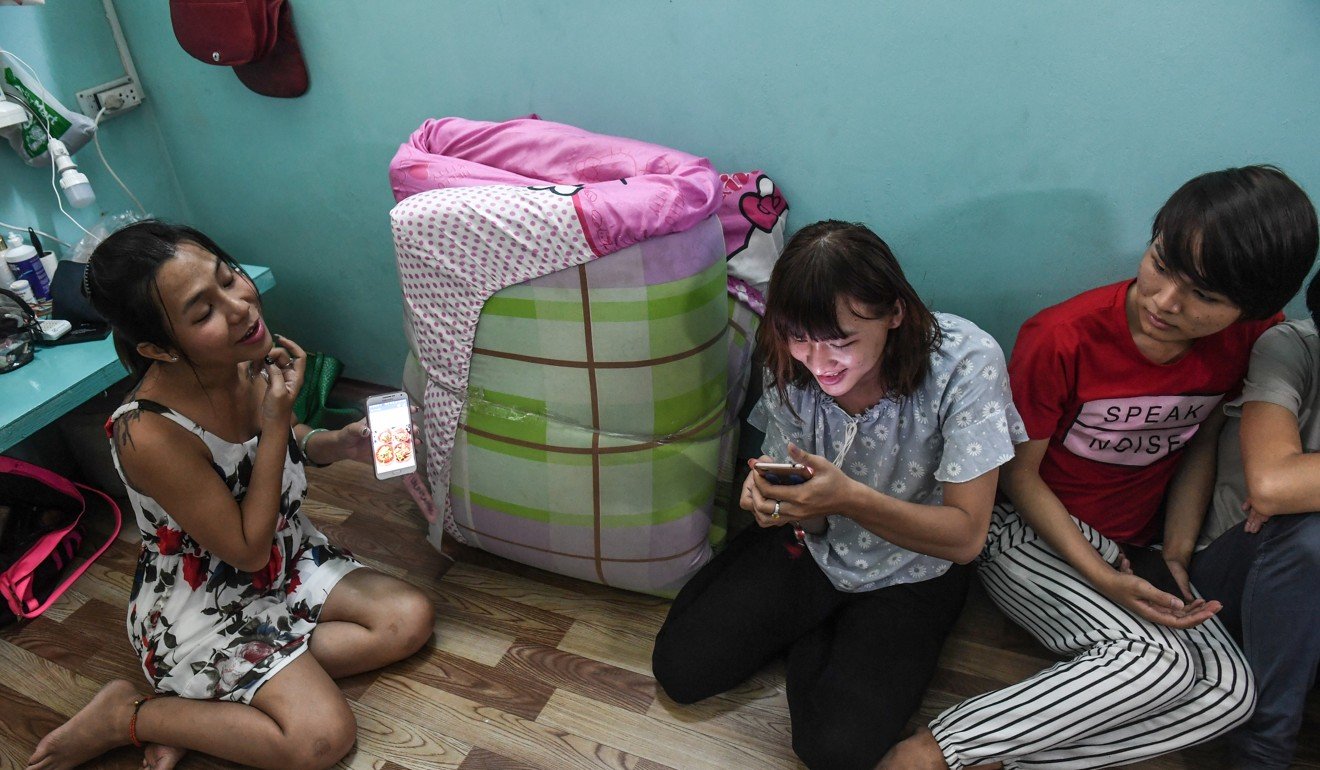 At the time of her convalescence, there were no public hospitals that dealt with trans medical issues or the LGBTI community at large. It was not until January this year that the first – and currently only – public medical facility for trans people was opened in Ho Chi Minh City, according to local media reports.
The reason for this lack is a four-year delay in passing Vietnam's transgender recognition law, which impedes the authorities from allowing hospitals to perform gender-reassignment surgery.
Van's struggle is emblematic of what transgender Vietnamese have gone through and might continue to face if the law designed to protect their rights doesn't get passed.
NOT YET A HAPPY ENDING
The Vietnamese government's decision to recognise transgender citizens in 2015 was met with excitement in the LGBTI and human rights activist communities. The law, which enshrines rights for trans people, elevated Vietnam to one of the most progressive countries in Asia on LGBTI rights, and saw the transgender community's presence and voice in the country increase immensely.
The increasing tolerance towards trans people has also spilled over to other groups in the LGBTI community – but this is not yet a happy ending.
Under the 2015 law, individuals who have changed their gender have the right to apply for a change of civil status affairs with their "personal rights in accordance with their changed gender" protected.
But in order for the law to be enforced, the "Law on Gender Affirmation" bill must be discussed and passed by the National Assembly, the country's legislative body.
The bill covers a number of issues, including setting requirements for gender-affirming applicants as well as requirements for individuals and organisations performing psychological and medical interventions.
Gender affirmation, as stated in the bill, is the process of medically changing a person's biological gender to bring it line with their gender identity.
The National Assembly meets twice a year; the bill was not reviewed at the first session, and it is unlikely to make an appearance at the second, said Saigon-based lawyer and activist Dinh Hong Hanh, as it is not included on the publicly available list of draft laws set to be reviewed this year.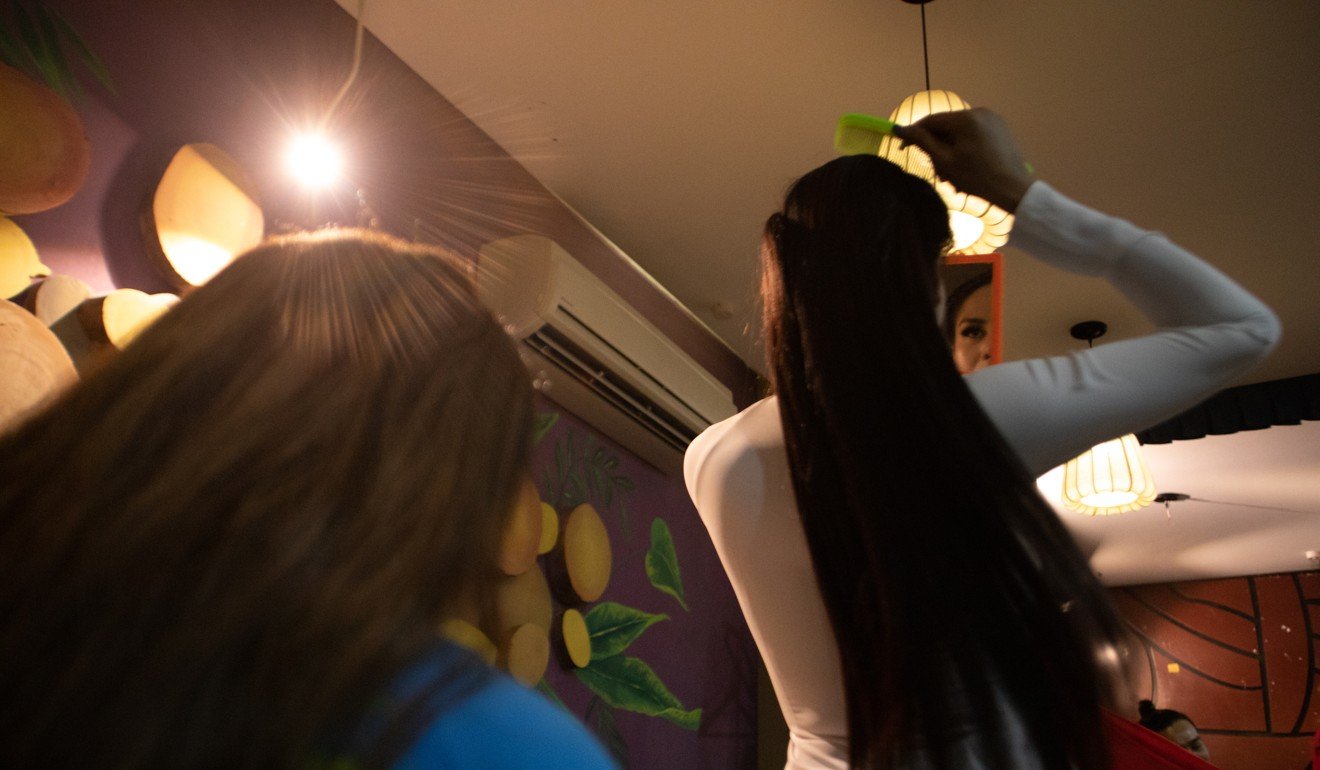 Until the 2015 law is actualised, the trans community still has no protection from discrimination and prejudice in a country characterised by long-held gender stereotypes. Members of the community also deal with difficulties changing their civil status to match their gender, banking, travelling by plane, or having medical check-ups, according to Hanoi-based trans men community organisation It's T Time.
"Since you look different than what your papers say you are, completing these tasks is very difficult," said the organisation's founder Chu Thanh Ha.
Dinh, the lawyer, said many transgender people came to her with problems changing their names to match their identity. The law's uncertain status not only prevents them from making this change, it also affects legal departments' functionality, she added.
"The law would instruct legal departments across the country on how to process trans-related civil status changes, but because it still has not been [actualised], they don't know what to do," Dinh said, explaining that this results in each municipality coming up with their own interpretation of the situation – some would allow the name change, others wouldn't. "This creates inequality."
VOICES UNHEARD
Medical risks faced by the trans community are substantial and for some, like Van, can be life-threatening. Those seeking gender affirmation can only buy hormones on the black market. They then have to learn to inject themselves, which can result in unfortunate side effects.
Chu from It's T Time said: "The source of the hormones is unknown and they are not regulated by Vietnam's Ministry of Health. Plus doctors here know little about hormones for transgender people. When there are issues after using them, it is difficult for them to get care at health facilities because [the hormone treatment itself] has still not been recognised by law."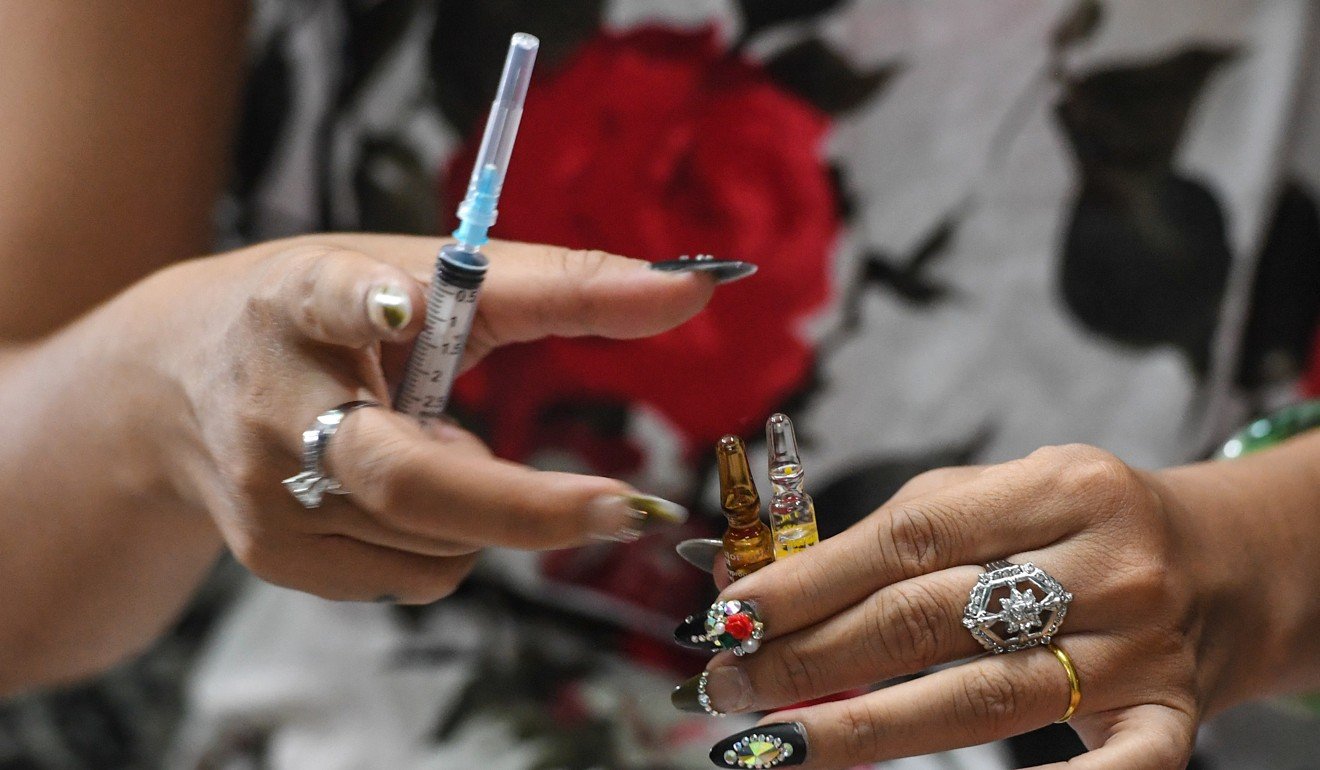 The reason for the bill's four-year delay, said Hoang Giang Son, gender justice programme coordinator at Vietnam's Institute for Studies of Society, Economy and Environment (iSEE), is the National Assembly's need this year to review more urgent issues such as laws on the prevention and control of child abuse, and public investment.
The bill's non-priority status in the eyes of the authorities also stems from the fact that the trans population does not have a big enough voice to accelerate its passage, according to Hoang.
His organisation is often asked by lawmakers to prove that health, social, and legal issues related to transgender people are affecting many people, implying that the number of people affected would be proof of urgency.
"We often underline the needs of the community rather than dwelling on the number of them," Hoang said.
LGBTI activists and lawmakers often say 3 to 5 per cent of Vietnam's population identifies as non-heterosexual, he said. A survey conducted in March by iSEE and the for-trans men FTM Vietnam Organisation found there were nearly 500,000 transgender people in the country, but it's impossible to say for sure how many LGBTI individuals there are across Vietnam.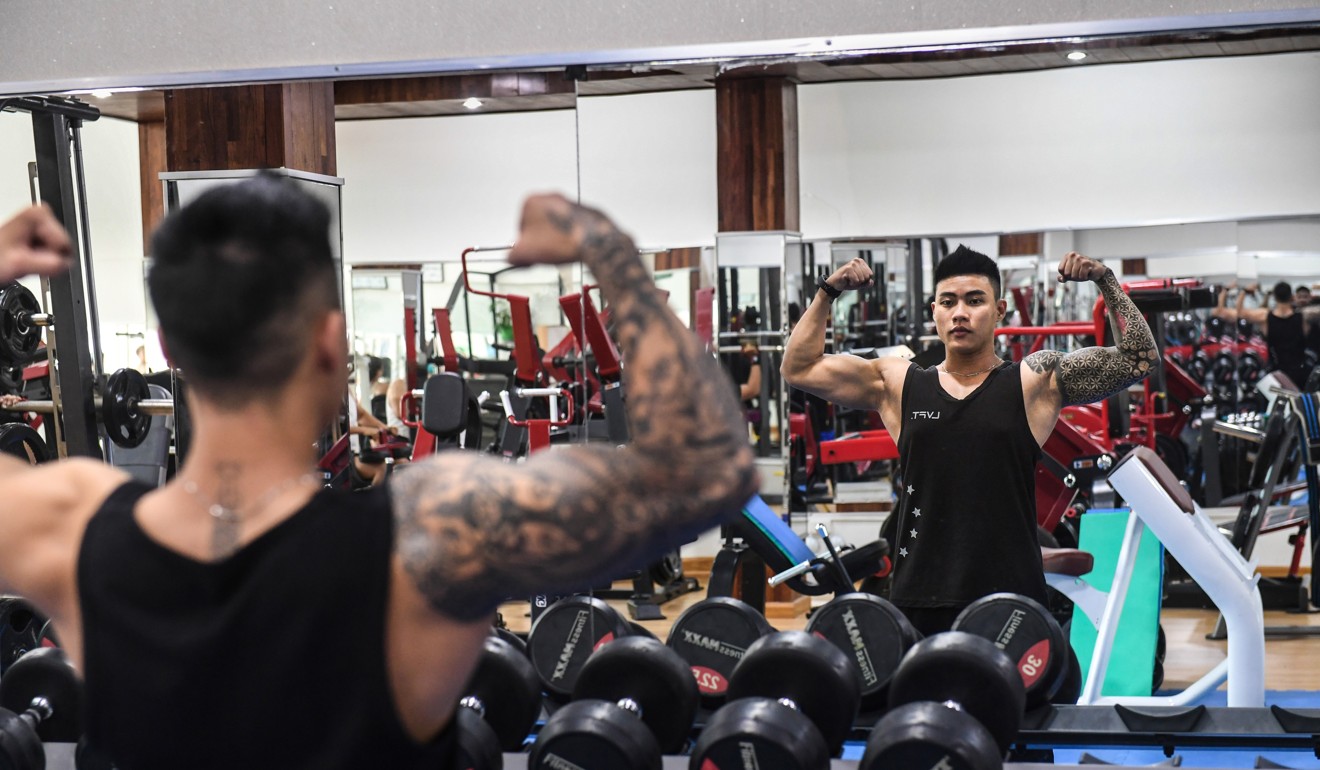 Surveys and censuses have yet to collect this data in a consistent manner, and even the numbers they would produce would probably under-represent the truth as Vietnamese social norms around gender and sexuality still pressure individuals not to reveal such identities.
Dinh, the lawyer, said she had seen the same size-equals-importance logic at discussions with lawmakers. "But no matter the size of a group, the inclusion and equality of the law must be upheld. The law ensures the rights of the citizens."
One of the groups advocating for the bill is a much older demographic of activists – PFLAG, or "Parents, Families, and Friends of Lesbians and Gays".
"If the law doesn't get passed, it would be a horrible thing," said Cao Thi Chau, a prominent figure in the community. She said the law would help mitigate parents' low opinion of the trans community, even within PFLAG itself.
Cao, 53, has a gay son, and said parents' prejudices against a trans woman compared with a trans man are much more pronounced due to an inherent preference for male children in Vietnam. "A boy is seen as a blessing in a family, so they would feel aghast when one day he shows up in a dress and identifies himself as a girl."
STRINGENT REQUIREMENTS
Based on the latest version of the bill, which was revised following comments from Vietnam's Ministry of Justice, a gender affirmation applicant must meet requirements regarding their psychological state and physiological changes to be legally recognised.
A "Psychological Identification Council" would monitor the applicant for six months, before compulsory hormone treatment and breast and/or genital surgery. Hormone treatment is also required to be continuous for at least two years, after which the hospital would grant the applicant a "certificate of medical intervention for gender affirmation".
The stringency of the requirements caught the attention of trans people and allies immediately. Mai Nhu Thien An, a 24-year-old trans man who has undergone one breast reduction surgery and four years of hormone replacement therapy, said the required conditions are "not inclusive".
The current draft of the law does not have any information regarding medical insurance.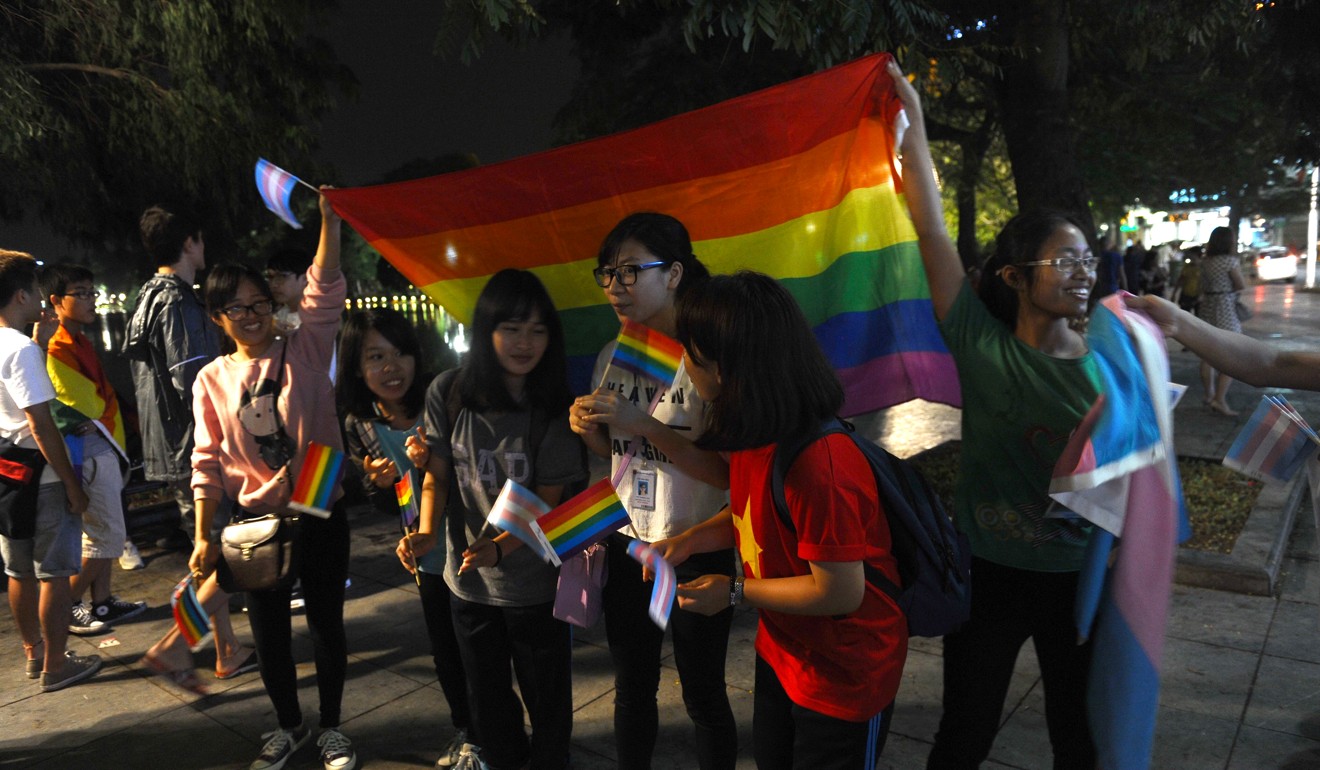 "In order to use hormones, you must ensure your health and your pocket can keep up with it. If we have liver, heart or kidney conditions, hormone treatment is hardly an option. The surgery is also very costly … not to mention too many trans people suffer from job insecurity," he said.
There are also people who identify as trans but don't want to go through physiological changes, so requiring them to go through medical interventions to be accepted only underlines prejudices and pressure against them, according to iSEE LGBTI rights officer Vuong Phong.
"It also doesn't live up to international standards," he said, referring to the fact that last year the World Health Organisation, of which Vietnam is a member, removed transgenderism from mental health disorders in its International Classification of Diseases.
Lawyer Dinh said while these regulations were strict, she did not know of any better way. "But if this draft gets passed and trans people have to go through all these procedures to be recognised, it would leave many behind."