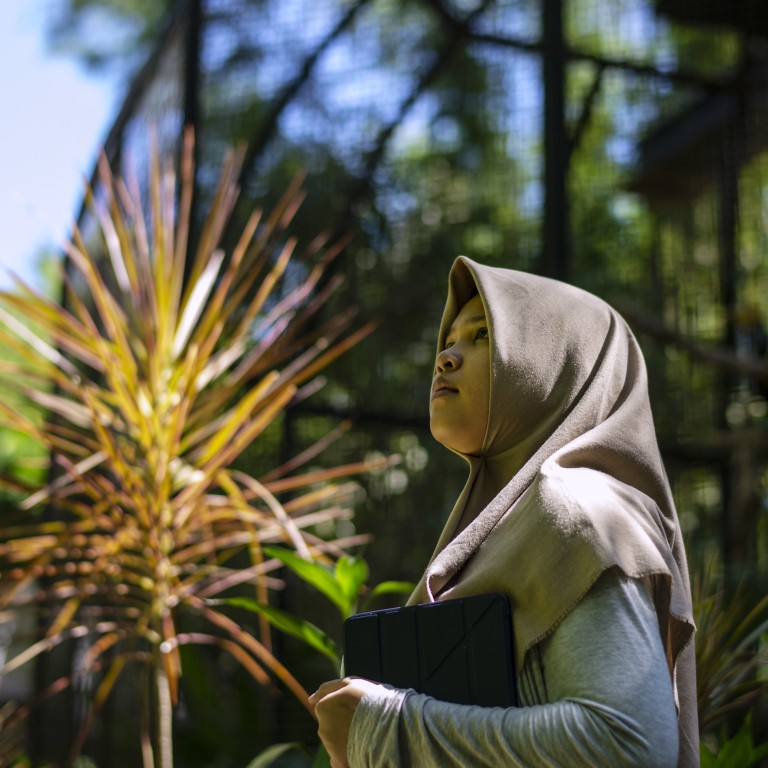 Meet Rizka, the Indonesian teen behind a high school superhero
Rizka Raisa Fatimah Ramli was 17 when she won Unicef's international contest to create a high school superhero
As she prepares to unveil her creation at a UN event in New York, she talks about drawing strength and inspiration from her experiences of being bullied
Rizka Raisa Fatimah Ramli, the Makassar-based comic artist, was 17 when she won Unicef's international school-superhero comic contest. While that may not seem particularly precocious in an era when phenoms come out of nowhere and seem to be getting younger each time, winning the contest was no mean feat. Part of Unicef's global campaign to help keep children and young people safe from violence in and around schools, it drew some 3,600 submissions from 130 countries.
Rizka is the youngest of four siblings. The age gap between her and her youngest sibling is nine years; she was a late gift to her parents, a thing simultaneously cherished and tamed, coddled and let loose upon the world. And as with many gifted late-born children, there is a whiff of the loner in her, an aspect that does not fit in anywhere. It is the corollary of her talent, as is her curious mix of irreverence and sophistication, inwardness and self-assurance.
In her old room upstairs, her older sketches and drawings hint at the artist she has become today. Most of them are manga-style, of various narrative depths. Her lone female figures are particularly striking, ranging from fairy-tale wistful to tomboyish and action packed. There is a steadiness and poise to her lines, a graceful understatedness in her colouring.
Rizka grew up on a steady diet of comic books, anime films and video games. She never took drawing lessons. Once, when she was very young, a friend of the family – an art teacher – offered to teach her. She refused. "I don't like to be taught or told how to do things. I prefer the process, the journey," she says.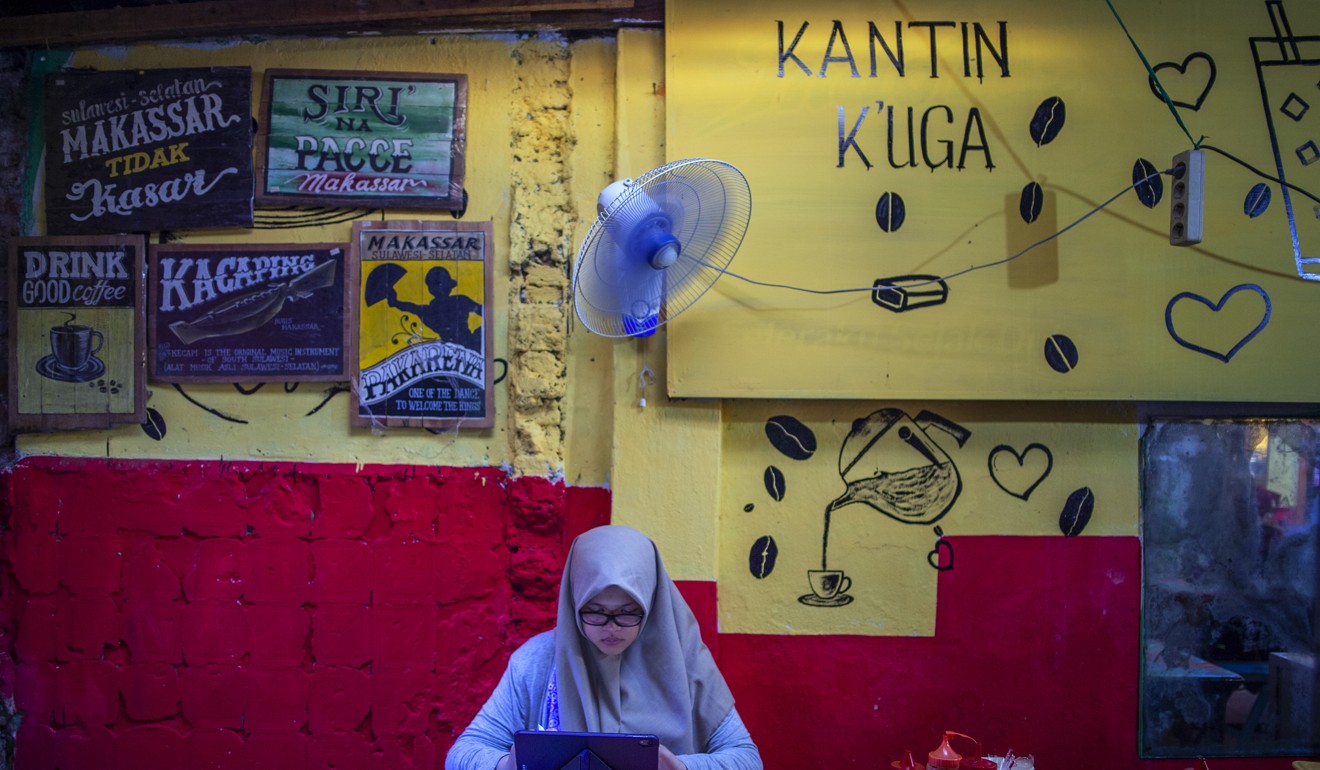 While such words may strike one as lofty for a person so young, she has a dignity and eloquence about her that are quite beyond her years. She has big and wary eyes, a slightly nervous aspect, and a lovely face that can break into the sunniest smile when she feels amused or understood.
There is a reticence to her, a quiet watchfulness and an awareness of being watched. She speaks in rich, rounded sentences; her voice is controlled, with the occasional lilt.
But something seems to light up in her when she talks about Cipta, her winning superhero. Although not strictly biographical, much of Cipta's struggle is rooted in Rizka's own story.
"It wasn't until a few hours before the competition deadline that Cipta materialised before me. It was one of those 'ping' moments," she says, gleefully. "I suddenly could see it so clearly: what she looked like, how she moved in this world."
Cipta is a junior high school student who doesn't just draw like a dream, but can also see The Silence – a dark, ominous figure who forces victims and witnesses of violence into muteness. A nomadic figure who moves from school to school, Cipta battles the villain by drawing thousands of doves, breathing life into them and sending them all over the world. The doves are trained to coax those in need into drawing what they are reluctant to speak about, and to take the drawings to whomever they are intended for.
"For me, it is as important for witnesses, not just victims, of violence to speak up," Rizka says. "And given my own experience with [being bullied], I always find it easier to draw what I feel than talk about it."
Rizka was nine when she was first bullied. One day, as she was riding her bicycle alone in her neighbourhood, she was verbally assaulted by a group of older children. It took her a long time to work up the courage to walk the streets alone again. "But mostly I just wanted to disappear," she says.
For a while, she found refuge in drawing. But it was both a bane and a blessing, particularly as her encounters with bullies and harassment didn't stop then.
"There was even a time when I stopped drawing because I didn't want to remember," she says. "At the end of junior high, I deliberately ate a lot and got fat. It was as if I wanted to make myself unattractive so people would leave me alone."
But it was also the time she found her way back to drawing, she says: "That was when I started thinking, oh, there is a way of articulating a problem without having to speak about it."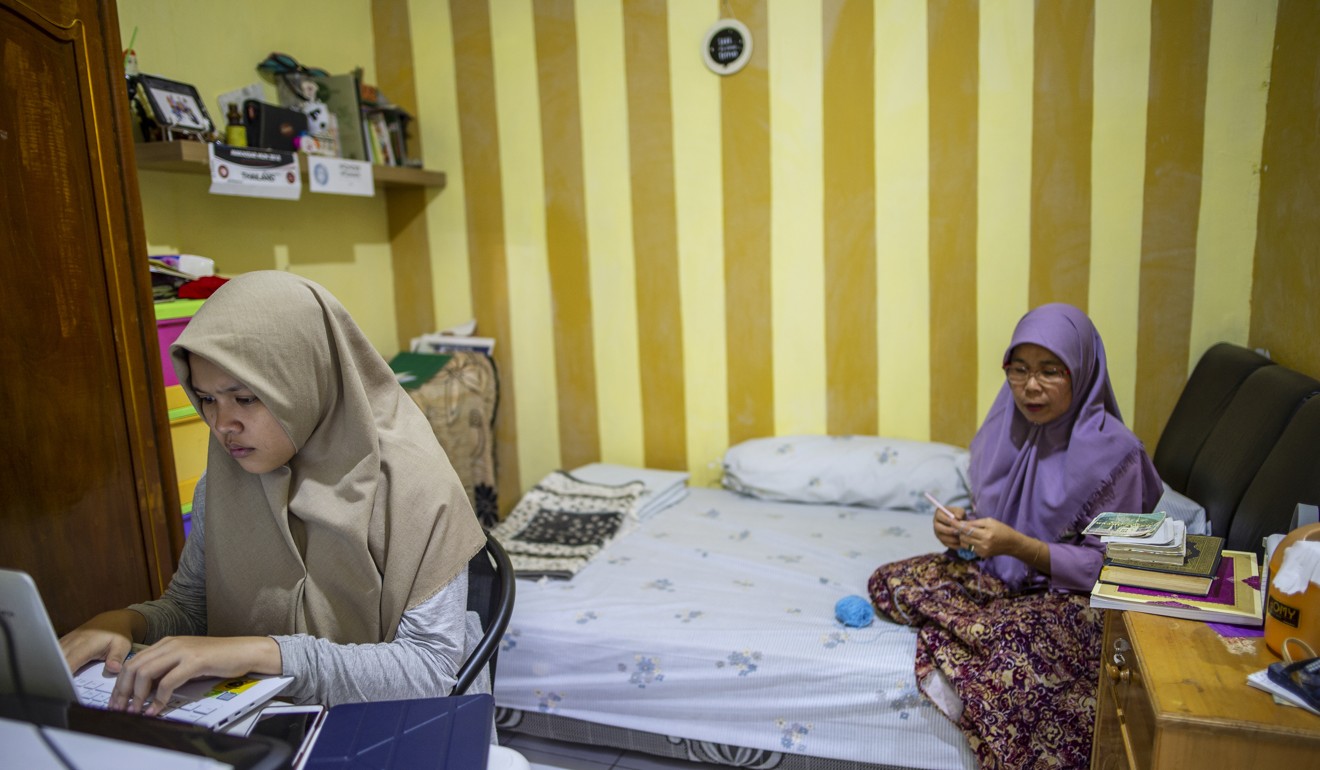 When she decided to enter the Unicef contest – launched in October last year – something shifted in her. "It made me rethink my relationship with drawing, and how to turn art into a tool of resistance." It also made her take a closer look at herself. "I realised I'm a non-confrontational person. It explains my choosing the dove as Cipta's messenger."
In April, Rizka started working with a team of comic-book professionals in the United States to produce Cipta, a 10-page comic book based on her concept. She feels she has learned a great deal from the team, which she likens to her "editors". "Now I know a thing or two about plotting, pacing, and being more concise," she says.
Since graduating from high school, Rizka has a lot of free time on her hands. For now, she is content with a few commissions that have kept her "drawing, drawing, drawing". She is also excited about her upcoming trip to New York.
"I can't wait to present Cipta," she says, referring to the annual United Nations High-Level Political Forum on Sustainable Development on July 16, when the book will finally be unveiled.
"In my head there are so many things I want to say, like I wish schools could be the safest haven, instead of breeding grounds for bullies. But really, I'm just so psyched up about the trip. And I hope people will like the book." ■