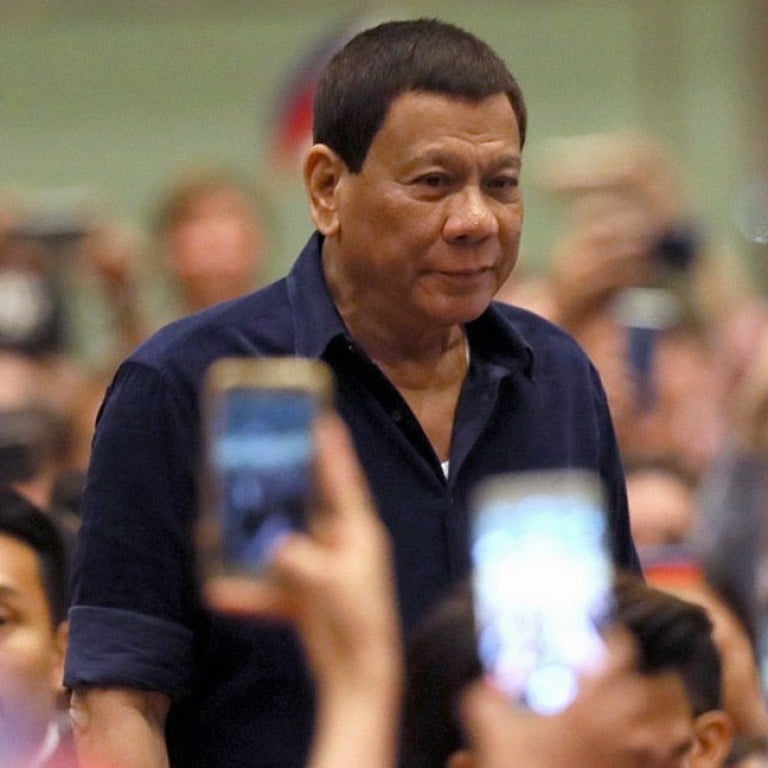 Duterte and his crew of foul-mouthed Philippine officials: the new normal?
The firebrand leader's penchant for making lewd, controversial remarks has resulted in copycat behaviour by his officials
But Duterte's crassness has been welcomed by some Filipinos, who admire him for speaking his mind
When Philippine government officials revealed last week that President
Rodrigo Duterte
had signed the
Safe Spaces Act
into law in April, his critics were struck by the irony.
The law punishes catcalling, unwanted sexual advances, stalking and cyberstalking – and the Gabriela women's rights party said Duterte himself was "the single most brazen violator of the law's intent".
While some national leaders are famous for their soaring rhetoric, Duterte has instead acquired a global notoriety for making speeches laced with misogyny and racism.
Since taking office three years ago, his comments have been well documented by both domestic and international media.
Last December, he revealed when he was younger, he
molested his family's helper
while she was asleep. In a speech this May, he told a female mayor she was so beautiful, he would grab on to her underwear "until the garter snaps".
His pet expression, the Tagalog equivalent of the F-word, previously never saw print, but now regularly appears in press reports covering the president's latest tirade.
Duterte has claimed that swearing is not a crime, and he acquired the habit during his 22 years as a mayor. "You do not get results when you do not" use vulgar language, he has said.
Presidential spokesman Salvador Panelo has come to his boss' defence, saying "the president is not bastos (vulgar)" and he "reacts negatively to people offending women".
But as veteran journalist Vergel Santos, who has been the editor or publisher of several dailies, puts it: "I've been a journalist for more than 50 years and not seen a Philippine leader remotely comparable (to Duterte) not only in the coarseness of language, but in the coarseness of everything else."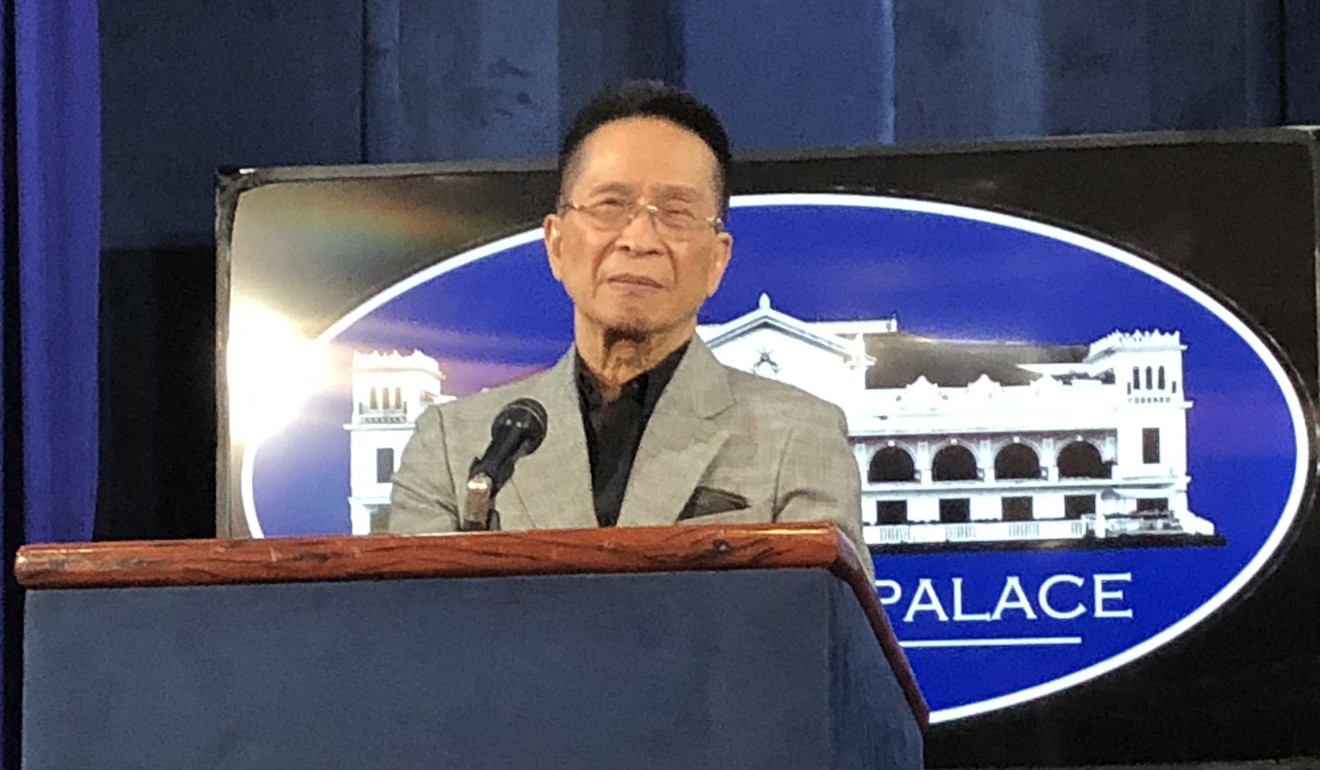 Randy David, professor emeritus of sociology at the University of the Philippines, described Duterte as "crude and blasphemous", but noted "he seems to be getting more praise than condemnation for the way he talks".
"What people admire in Duterte is that he speaks his mind, he doesn't edit what he says," David said. "In many ways, the crudity of the speech – the directness, the bluntness, the misogyny – seem to me to be … indications of how people think strong men should act. Trump is like that."
Duterte's penchant for making provocative remarks has fostered an environment which has made officials comfortable in expressing equally controversial comments.
Last month, a toddler was shot dead in a sting operation after her father, a suspected drug dealer, used her as a human shield. Senator Ronald Dela Rosa, a former national police chief who led Duterte's war on drugs, defended the police operation, saying collateral damage was inevitable. "S... happens," he said.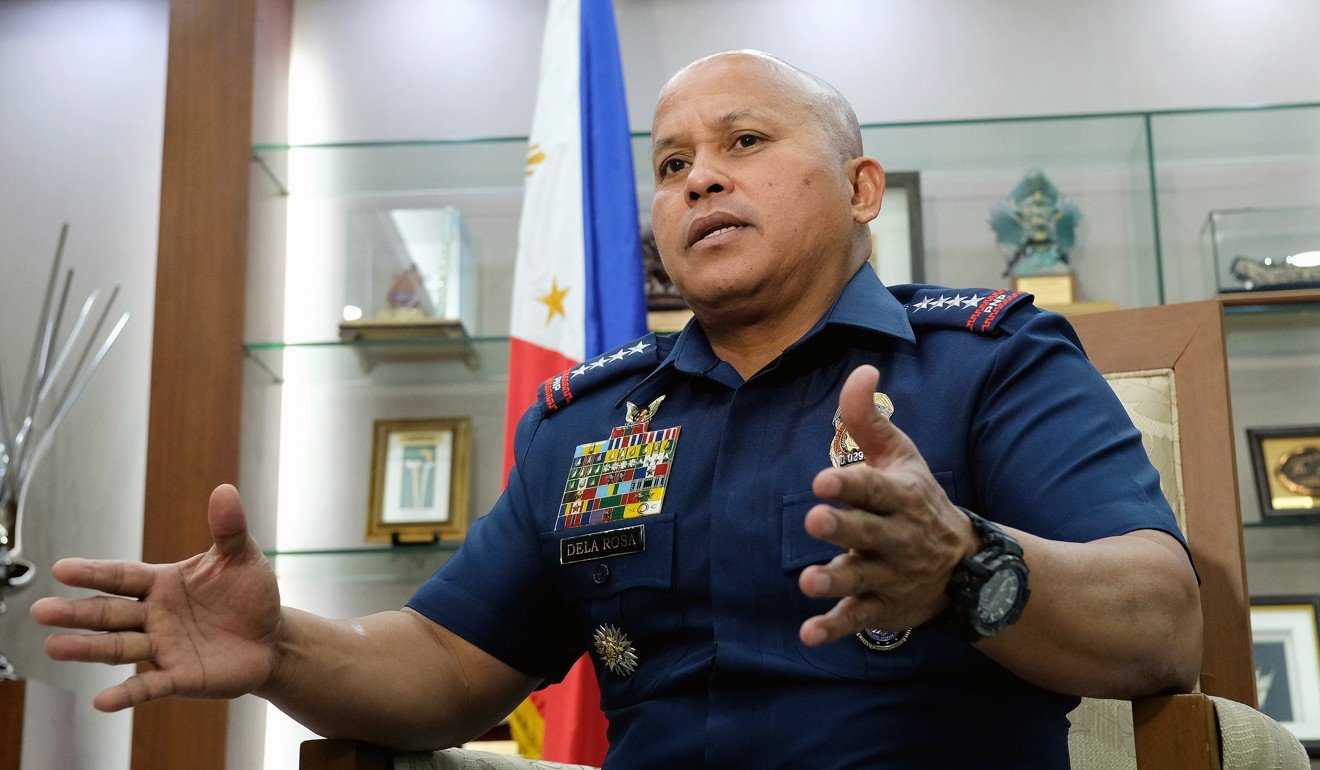 Panelo, the presidential spokesman, has also followed in his boss' footsteps.
"I think they were just looking for someone who could be a match for me. Because if the two of us were to debate, [Maria] would be outclassed, because she's not even a lawyer. [But] she has one who is pretty and sexy."
Panelo also dismissed Clooney as a threat, saying he was happy to "educate" her on the case, in which Ressa faces charges of alleged tax evasion and libel.
The head of news site Rappler has accused Duterte of using prosecutions against her to silence critics and intimidate the press.
Then there is foreign secretary Teodoro Locsin Jnr, who regularly bludgeons his way through Twitter.
When a group of mainly European countries voted to have the United Nations investigate Duterte's human rights record, Locsin tweeted he would never cooperate with people "who don't shower at least once daily and likely on cartel payroll".
Responding to somebody who told him to present the Philippines' South China Sea case to the international community, Locsin tweeted: "F*** the international community. It can be bought."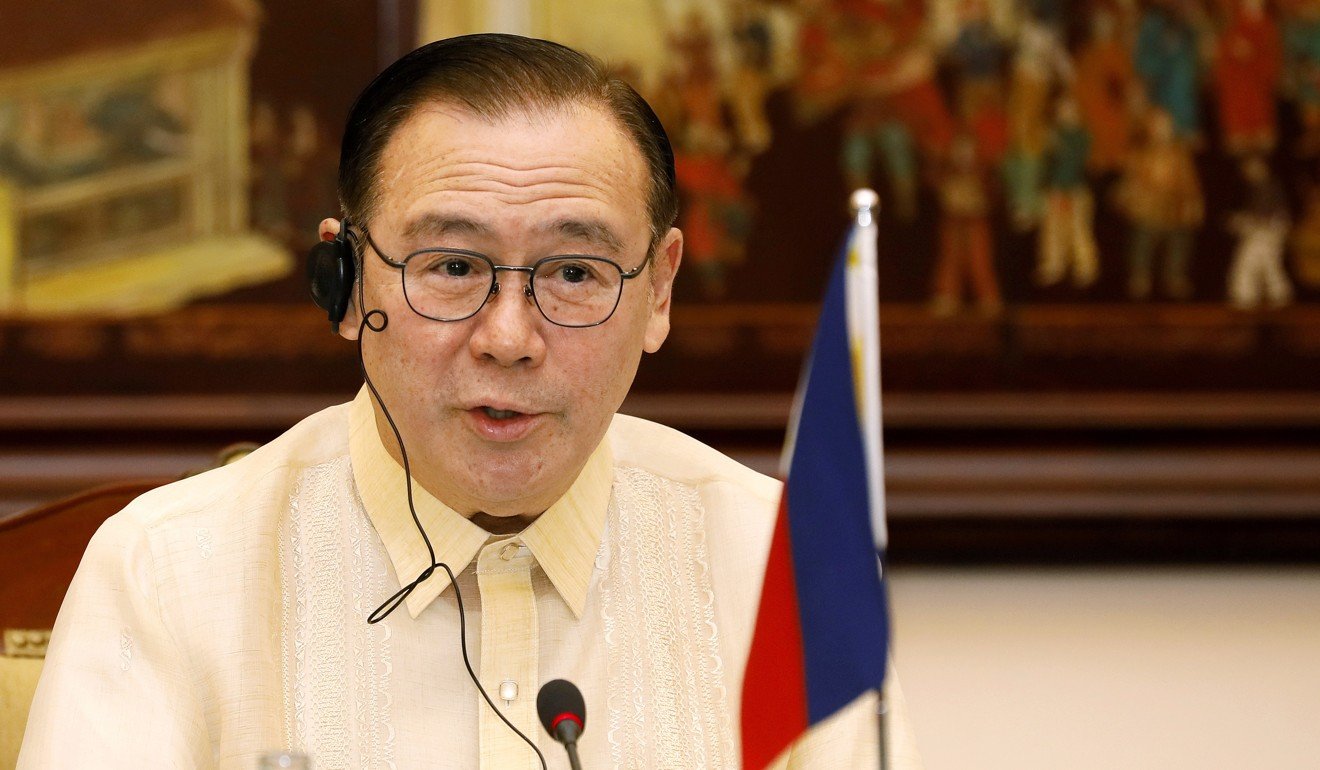 David, the sociologist from the University of the Philippines, said Duterte's foul-mouthed officials might just be trying to please their boss.
"The bolder they speak in public the more I suppose they think they're being faithful to his sentiments," he said.
But the officials should be mindful of public reaction, even among those who do not mind Duterte's crassness.
"It's like charisma … the attitude of the public with regard to these things is not transferable."