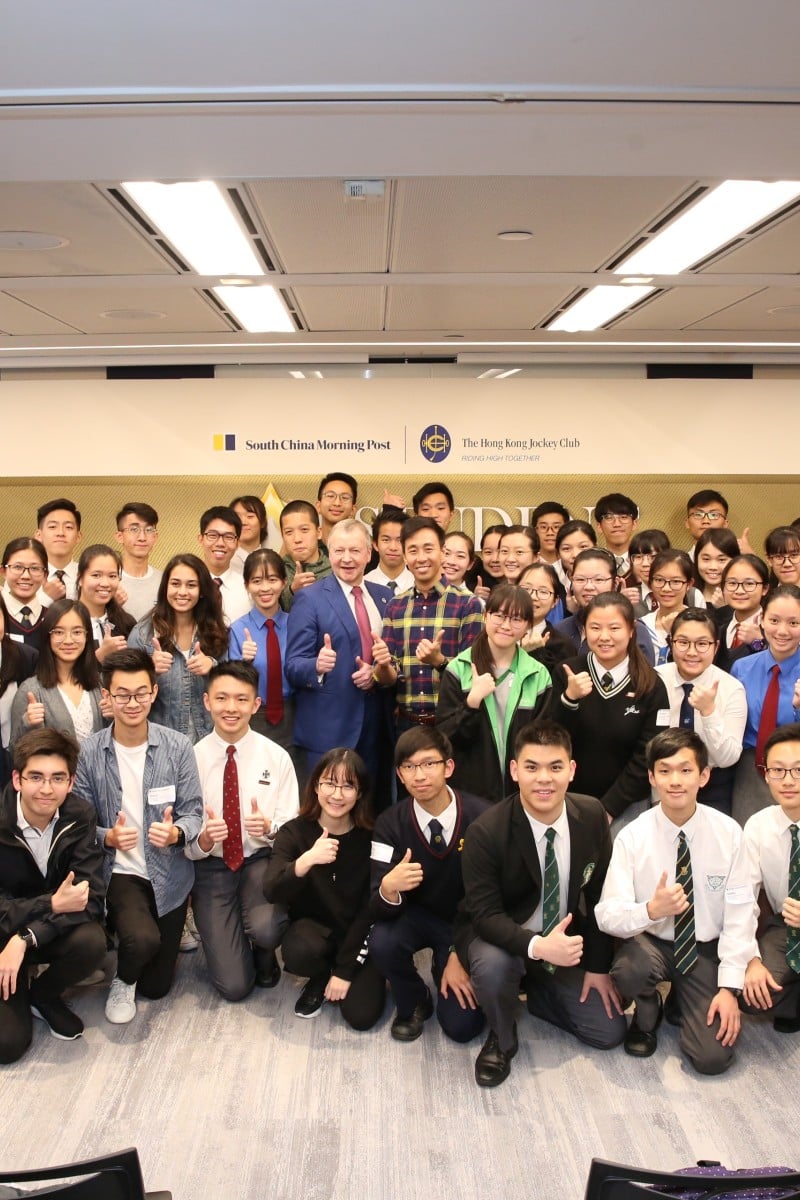 SOTY 2018: Creativity and curiosity are essential qualities for the next generation of leaders
The CEOs of SCMP and Hong Kong Jockey Club offer SOTY finalists advice, and tell them to not be afraid of failure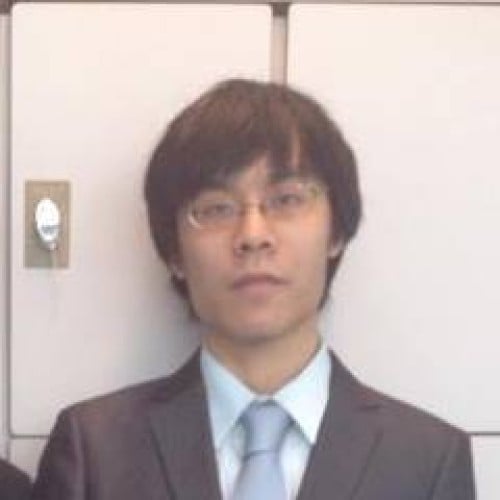 A Young Post reporter since 2014, he covers youth-related news, including education, culture, social issues, politics and economics.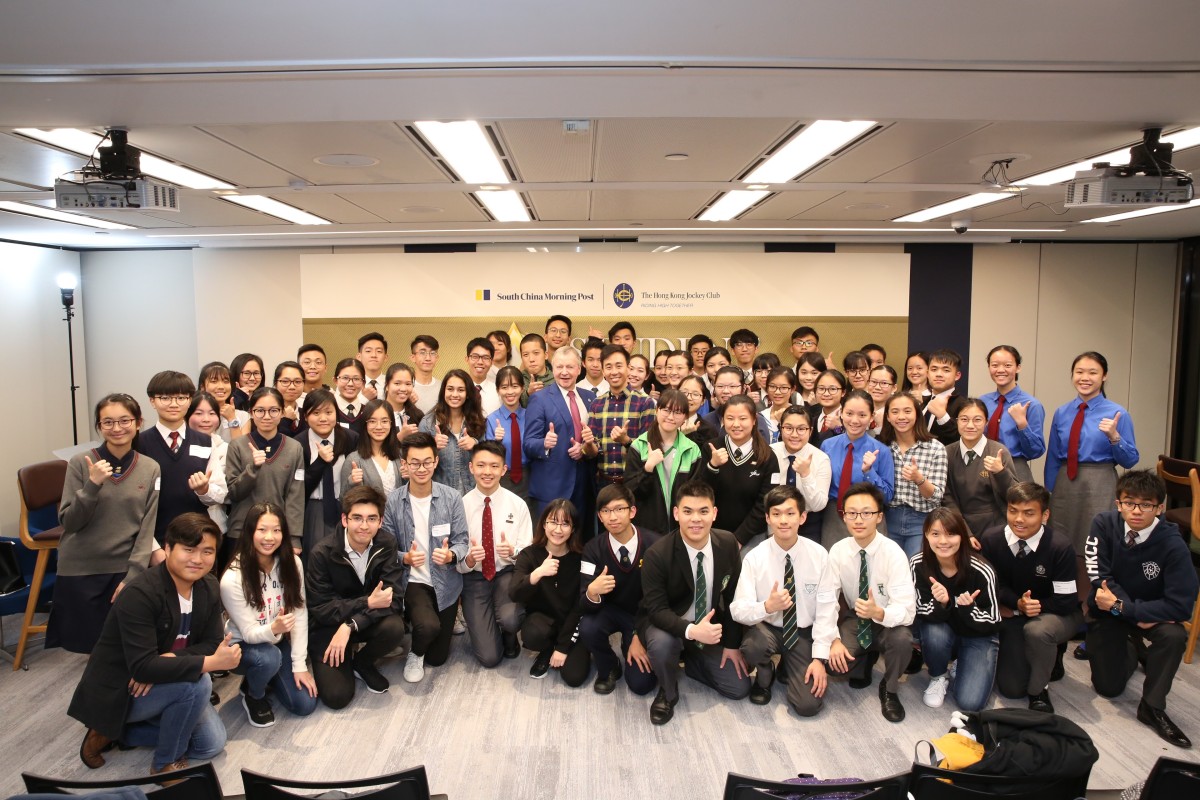 The CEOs explained to the Student of the Year finalists why creativity is a key to success.
Student of the Year finalists were invited to listen to South China Morning Post CEO Gary Liu, and Winfried Engelbrecht-Bresges, Hong Kong Jockey Club CEO, speak at CEO Talks. The two leaders shared their experiences at the event with this new generation of future leaders, and discussed how important creativity is to good leadership in a fast-changing world.
Liu and Engelbrecht-Bresges both talked about some of the challenges they had to overcome as bosses of large organisations, and how changing circumstances in society forced their companies to adapt.
Liu in particular stressed how quickly the world will change for the finalists. "The world you guys are going to end up in when you start to lead is already going to be very different from the world we live in at 2019," he said, "because the world we're living in, where technology is the basis of everything, means we are discovering new problems every single day. And our job as leaders is to solve new problems every single day."
As the Jockey Club's top manager since 2007, Engelbrecht-Bresges describes the length of his term as "very unusual".
"If you look at the normal lifespan of a CEO in a listed company now, it's around three to four years." But Engelbrecht-Bresges thinks his company has kept him on so long because he has been constantly reinventing himself. "This is what I've done for all my work. I always challenge and question myself."
Two qualities that Liu believes are essential to being a successful leader are creativity and curiosity. He tells students that creativity isn't always a natural talent, it's a skill that can be trained. "You don't have to be born with it. Some people might start off with some, but it is absolutely something you can develop."
He continued by saying this is where curiosity comes into play. "For you to develop as a creative leader, the most important thing you should be reaching for is curiosity." To be curious requires discipline and effort says Liu, comparing it to studying for school, practising an instrument, or training for a sport.
"You have to carve out time every day. It's a discipline to put yourself in a situation where you are looking for new things and experiences." He went on to say it's essential to spend time thinking about the things one has learned to allow them to become new ideas.
A good rule to help you stay curious is the "I don't know" rule, says Liu. "Never be afraid to say 'I don't know'," he said, adding that the second part of that rule is to "Never say 'I don't know' to the same question twice."
One of Engelbrecht-Bresges' parting messages to the students was to not be afraid of failing. "What you have to learn is how not to be successful, especially for brilliant students," he said.
"In the very high pressure environment of Hong Kong schools, where everything is result-driven, this is a significant challenge. So don't be afraid. Sometimes not winning is part of your development and makes you a better person and a better leader."
The Student of the Year Awards competition is organised by South China Morning Post and Young Post, and sponsored by The Hong Kong Jockey Club. The award ceremony will be held on May 25.
Edited by Nicole Moraleda
SOTY 2018: Grand Prize winner must not only talk the talk, but walk the walk
Sign up for the YP Teachers Newsletter
Get updates for teachers sent directly to your inbox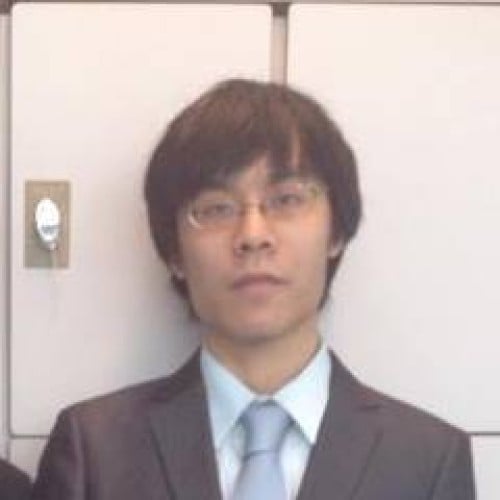 A Young Post reporter since 2014, he covers youth-related news, including education, culture, social issues, politics and economics.
Sign up for YP Weekly
Get updates sent directly to your inbox