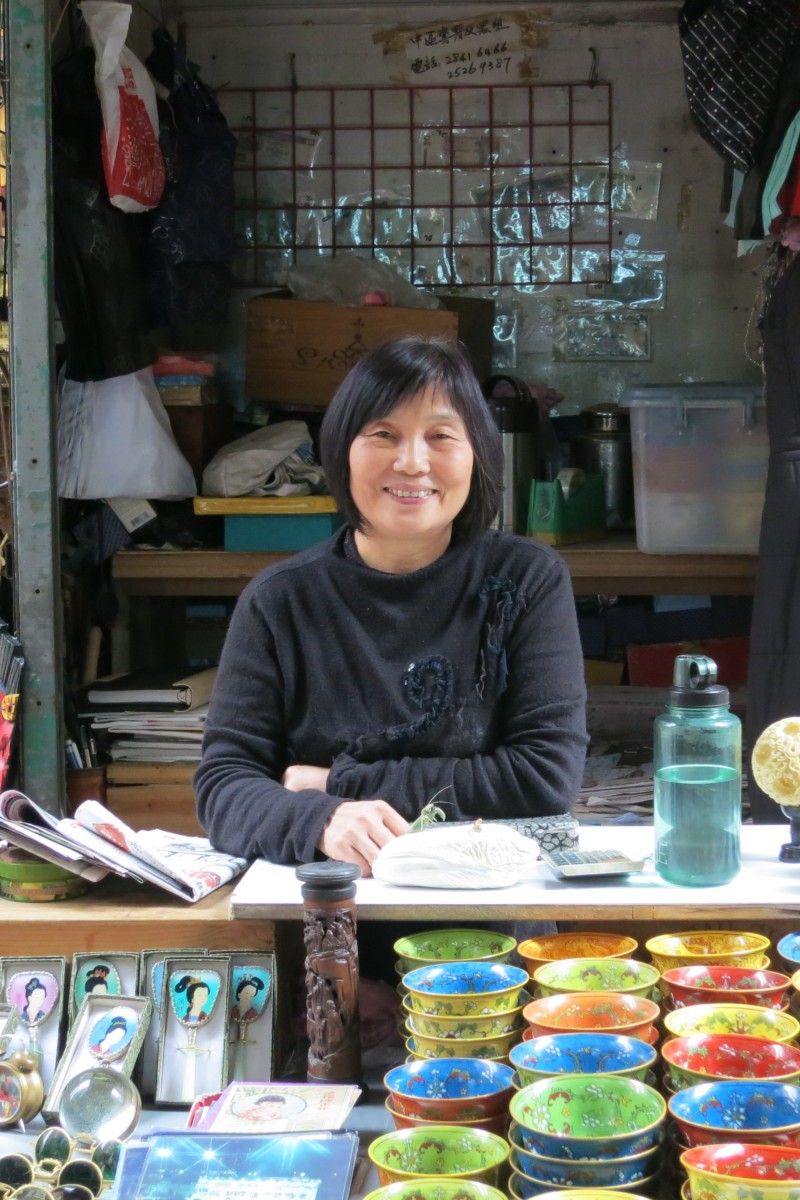 Keeping tradition alive - how one Hong Kong antique store has stayed open for 30 years
Crystal Leung, ECP Street Team
Crystal Leung, ECP Street Team
|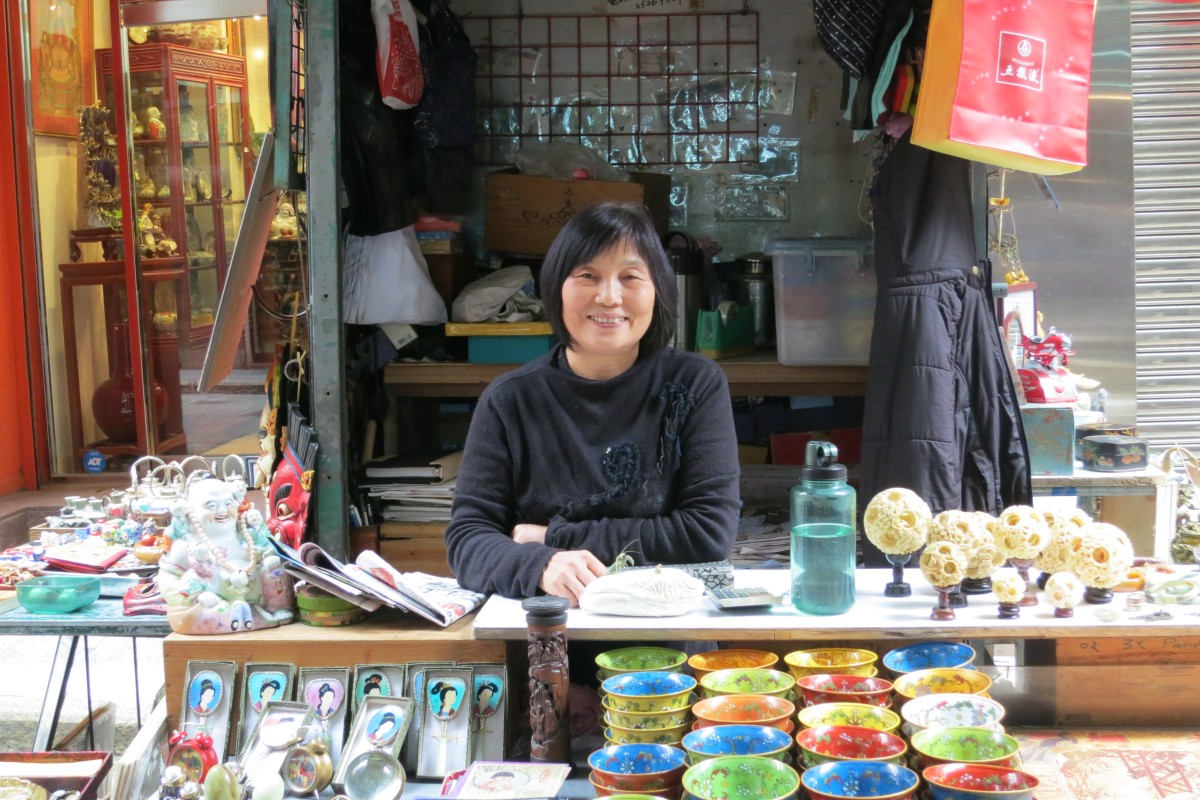 This story was part of Elephant Community Press' 2015 exhibition, "Beyond the Storefront".
Located near the prosperous Central district, the antique shop of Mr and Mrs Au is a hidden treasure in the metropolis. It is rare to find serenity in the midst of a congestive district, where even tourists hustle along the cramped sidewalks. It is even rarer to find a community which passionately celebrates and exhibits traditional Chinese items. Mr and Mrs Au prove that with determination and resilience, they can overcome the obstacles of running an antique shop and soar til this day.
In the 30 years of managing the shop, Mr and Mrs Au, aged 60 and 58, are no longer surprised at what life throws their way. Solving problems such as government warnings and changes in customer demographics have become their daily routine.
Mr and Mrs Au's antique shop is one of many collapsible metal shops in Upper Lascar Row. The top and sides of the metal structure are covered with thick, green plastic. Antiques, from Mao's Little Red Book to 1980s vintage spectacles, lie orderly on makeshift wooden shelves, which they pack away each night. The antiques and souvenirs sold on their shelves encapsulate the history of modern China and document the harbour which has evolved into the bustling city of Hong Kong.
Mr and Mrs Au's resilience have enabled them to survive in Hong Kong over the rapidly changing past 30 years. Mrs Au says, "Many stores closed down recently because they were offering the same items 20 years ago."
In order to support their children's education, the couple keenly observes frequent buyers. "Our main customers are tourists, mostly foreigners. Mainland Chinese tourists don't shop in streets like these anymore!" laughs Mrs Au.
The perceptive Mr and Mrs Au soon noticed that their customers were interested in Chinese engraved utensils and decors. As a result, Mr Au switched his monthly travelling route from Guangzhou to Zhejiang province, in order to source more traditional utensils, teapots and cups. Although their customers constantly change, from local teenagers in the 80s to mainland Chinese tourists in the 90s and now, foreign tourists, Mr and Mrs Au are able to pick up their customer's interests and sustain their store.
The couple once received a fine of over $3000, which stripped them of the month's profit. Despite the government's pressure to close down the store, Mr and Mrs Au strategically recorded the dates for government inspections and set up a tray of souvenirs on another street to continue their business. "The inspectors stopped coming," said Mr Au. "They knew the tickets didn't stop us from running our business."
Mr and Mrs Au's determination to continue managing this store enabled Mr and Mrs Au to support their children's college tuition. Their daughter recently graduated from college and their son has been working for a few years now. "It was all for the kids," says Mrs Au. "We wanted them to have an education and graduate from college." Mr and Mrs Au have showcased that perseverance and adaptability can extinguish hardship and help achieve goals.
Sign up for the YP Teachers Newsletter
Get updates for teachers sent directly to your inbox
Sign up for YP Weekly
Get updates sent directly to your inbox