SOTY 2015: It gets personal as the Top 12 head into the Student of the Year finals
The 12 finalists for the Grand Prize of Student of the Year are all exceptional – but to have any hope of winning, they must stand out from the crowd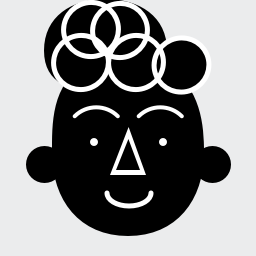 Young has been a web reporter at Young Post since 2013. She keeps an eye on whatever happens in the world of Internet as well as the world of reality.
Students spoke to the judges about their hope and dreams, and how they will achieve their goals.
All 12 finalists for the Grand Prize of Student of the Year excel at academics, are active in extracurricular activities, and contribute to the community in many different ways. So what can a contestant do to stand out? Young Post went to the final judging to find out.
In the final round, each student had to introduce themselves to the judges, answer a question on a hot topic concerning Hong Kong, and join a group discussion.
It was Tina Ip Shuk-tin's second appearance in the finals; last year she was in the Sportsperson category. "I think I had the advantage of being used to the environment and seeing the judges," said the Form Five student of St Paul's Convent School (Secondary Section). "But at the same time, I'm still very nervous."
Everyone was. But Form Six student Lau King-heng from Baptist Lui Ming Choi Secondary School, felt it was only natural to be nervous. "It's inevitable, everyone else is so great," said King-heng.
He recommend that future contestants stay up to date on the news, as many of the judges' questions are related to current affairs.
When the friction between mainlanders and Hongkongers was brought up, Cheung Sha Wan Catholic Secondary School's Li Zhihao, a new immigrant himself, had his take: "Besides tolerance, I think it's also important we make an effort to get to know each other better; many problems can be solved in that way."
Eva Tseung, unit-in-charge of the Hong Kong Federation of Youth Groups' Corporate Planning & Staff Training Unit and a first-time judge, was impressed with the finalists' awareness of current events. "They all care about social issues," she said. "I believe in Hong Kong's future because of youngsters like them."
Francis Ngai Wah-sing, another judge, and founder and CEO of Social Ventures Hong Kong, shares Tseung's feeling: "Today I've seen some hope in Hong Kong. I'm not exaggerating. I had been worried that young Hongkongers were turning into products of the same assembly line," Ngai said. "But today, I've seen different dreams, and I can see they are keeping them in mind every minute that they are walking towards their dreams. It's the passion that our community desperately needs."

Contestants had already sent in essays on reflections, aspirations, and personal goals, and while these allow judges a better understanding of the finalists – as Tseung put it as she's able to see a 3D version of the finalists – the face-to-face interview is crucial.
"You have to see them in person," said Joyce Murdoch, SCMP's training editor who is on the judges panel for the third consecutive year. Some of the contestants come with good stories, but others, even without a good story to tell, strike her.
"[I ask:] 'What do you want to be?' and they go, 'I want to write novels' and their eyes light up," she said. "You find that some people actually have passion, and other people are just good students. Every year, I'm always looking for those two or three students who are really on fire."
Murdoch points out that Hong Kong has been pushing the idea of well-roundedness, and while it's good for students to try an instrument, a sport, and to volunteer, it's important for them to find something they care about.
"If you get really passionate about chemistry, and that means you need to give up on golf – don't let the idea of well-roundedness get in the way of really developing your true interests."
Ngai agrees and added he has seen students who, in order to be balanced, have lost themselves."It's important to be true to yourself," he said. "It's just an interview, but it's clear [to judges] whether you're pitching your true self."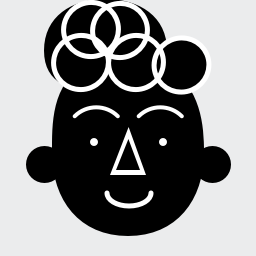 Young has been a web reporter at Young Post since 2013. She keeps an eye on whatever happens in the world of Internet as well as the world of reality.