SOTY 2015: From sports to science to art - HK's leading lights shine fiercely bright
These are our city's best students in a wide range of disciplines, inspiring others with their passion and making the world a better place, one day at a time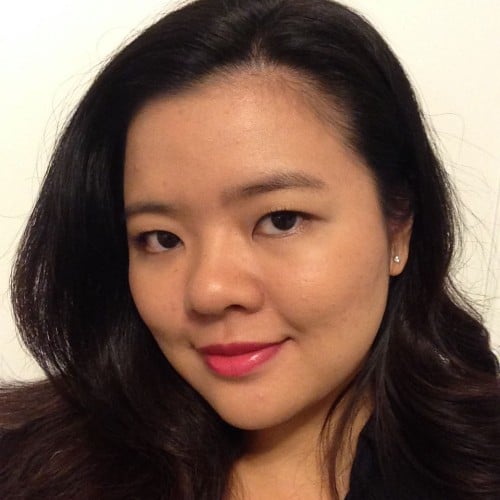 Heidi is a Digital Production Editor, and a contributor to the Life and Culture sections of the Post. Previously, she was Web Editor for Young Post. Born in Hong Kong and raised in Australia, she's an avid reader and animal lover.
This year's Students of the Year.
Community Contributor 
Charmaine Wong Tsz-ching, Pui Ching Middle School
Charmaine is actively involved in Hong Kong branches of international charities such as Orbis,. She is also a volunteer for Kowloon City and Yau Ma Tei District Social Welfare Department, and the Social Welfare Department. 
She is  a Unicef Young Ambassador, a role she's thrilled about. She believes it's a chance for her to help achieve more rights for children.
Her desire to help others comes in part from the help she herself received from a teacher, who pointed out how lucky she is. "She encouraged me to share my luck with the needy," Charmaine says. 
"I did, and I've become more outgoing."
Sportsperson
Lam Cho-yu, Belilios Public School
Chairperson of the school's Orienteering Club, and a member of the Sports Association, Cho-yu is an enthusiastic athlete who has enjoyed great success in interschool, local and international competitions.
Cho-yu originally became  involved in orienteering only because a friend asked her to join her  the Médecins Sans Frontières Orienteering Competition. She thought the competition was a chance to help others.  Never did she think she'd be hooked on the sport.
"I would love to compete again in Norway," Cho-yu says. "That country has unique terrain that would really challenge my different skill sets. I'd love to test myself there again."
Performing Artist
Elise Liu Chi-man, Diocesan Girls' School
Elise is a proficient pianist and singer, but it is on the marimba, a percussion instrument similar to xylophone, that she really shines.
As it turns out, though, shining doesn't mean not getting nervous or not messing up. And Elise reveals it takes her a while to warm up; but once she does, even a mishap mid-performance on stage won't stop her from getting on with the show with a smile on her face.
"I think what's most important in a performance is conveying a message to the audience, and have them enjoy it," Elise says. "It's not about the notes or the score, but the mood. [because] music speaks to people, it's a universal language and unites people."
Scientist and Mathematician
Jaime Tsang Tsz-wing, St Paul's Convent School (Secondary Section)
Jaime excels in science classes at school, but she has also proved her skills as a practical scientist, winning awards at science competitions. She has even invented an eco-friendly paint.
If you're not a fellow maths wizard, Jaime thinks it's because you haven't found your own way to learn it. She believes maths gets interesting once you realise how big a part it plays in everyday life.
She also loves chemistry for the same reason. "It's not about memorising equations, it's about how you combine your knowledge and interpret the world. I really enjoy knowing the theories  and seeing them in real life."
Visual Artist
Raymond Wong Yiu-nam, STFA Yung Yau College
A star, both in animation and programming, Raymond has shown his work around the world.
"When I'm creating art, I feel extremely comfortable," Raymond says.  He believes art is his way to convey important messages to his audience.
The first piece of art he ever did highlighted the importance of protecting local culture. Ever humble, Raymond says, "I don't think it looked good, but the message was pretty good."
But his competition entry certainly impressed the judges, as did its message that "we should help people. Society is so diverse, but we have to [strive for] love and equality, so we can connect and make this world better."
Linguist - Cantonese
Grace Lam Tin-yan, Belilios Public School
A dedicated writer of Chinese, Grace has won awards in translation, poetry and writing. She has also won several scholarships for her outstanding ability in Hong Kong's native language.
"Cantonese has nine tones and it's really complicated, but I think it's pleasant to hear all those tones," Grace says. She also loves Cantonese for its unique historical significance.
"Many Cantonese words are from traditional, ancient Chinese," she explains, such as the word for "chatting". "But in Putonghua or other Chinese dialects, it's no longer in use."
Linguist - English
Annette Si-ki Ng, St Mary's Canossian College
An enthusiastic public speaker, Annette has won many awards for debating and dramatic readings, and uses her expertise to promote English language in local schools.
She also aspires to be a speech therapist, because "even when we have great ideas, we can't get the message  across if we don't have the skills to do so."
One speech Annette found greatly inspiring, in terms of both content and its delivery, was British actress Emma Watson's United Nations #HeForShe speech promoting gender equality.
"How she used her intonations made me realise the importance of public speaking."
Linguist - Putonghua
Wang He-an, St Paul's Co-Educational College
Chairman of his school's Language Captains Team, He-an has won several inter-school Putonghua competitions in public speaking and poetry recitation, and uses his expertise to promote  the language in school.
He-an believes Putonghua will become increasingly important as China becomes a stronger nation.
"I think many people are now eager to learn Putonghua," he says. "For example, US vice president Joe Biden's granddaughter is learning Putonghua, as is Mark Zuckerberg, the founder and CEO of Facebook."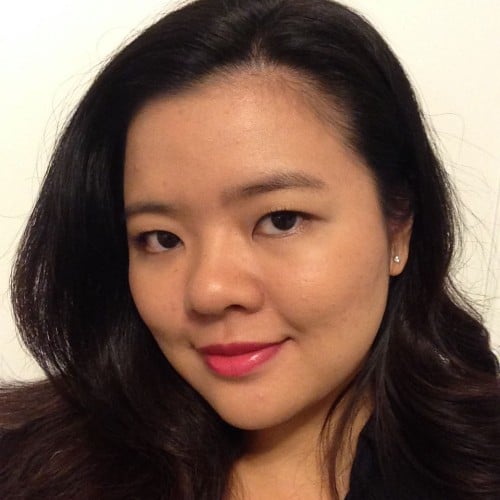 Heidi is a Digital Production Editor, and a contributor to the Life and Culture sections of the Post. Previously, she was Web Editor for Young Post. Born in Hong Kong and raised in Australia, she's an avid reader and animal lover.