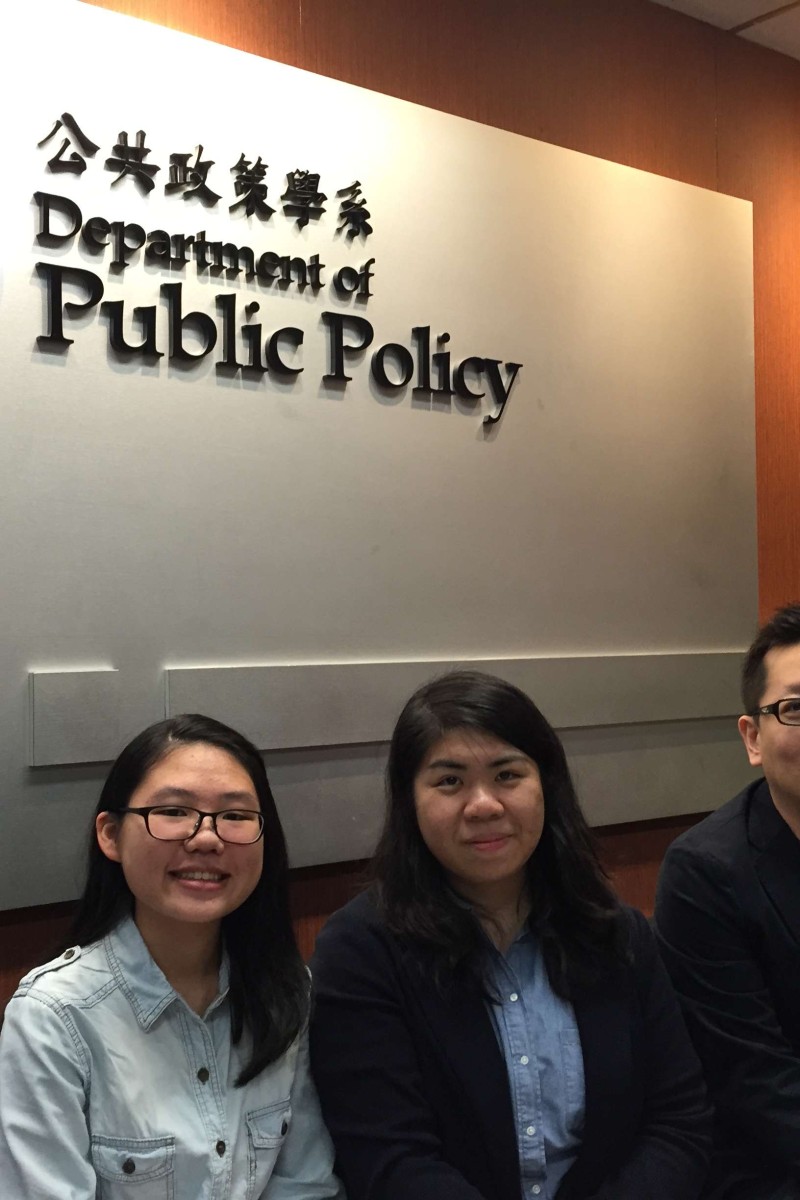 Make a difference while you are young
A journey of discovery for CityU team as they seek to solve transport problems faced by visually impaired people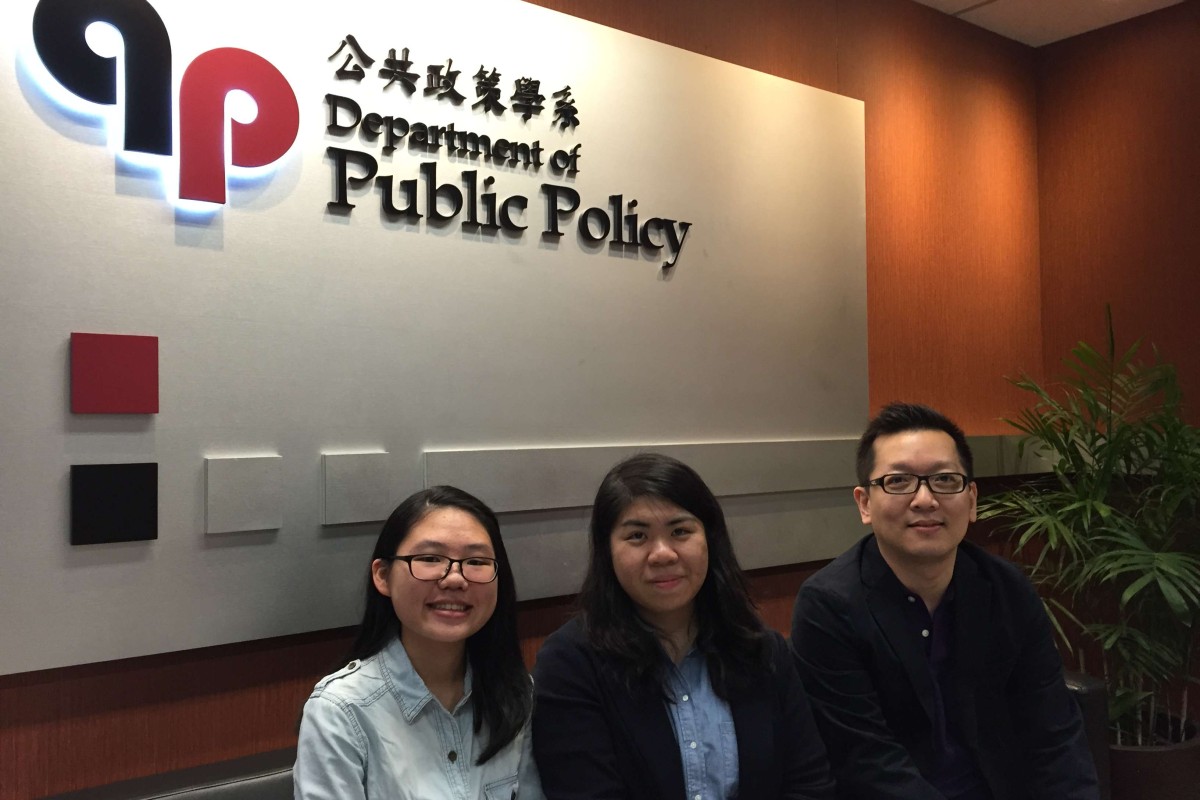 The CityU team (from left) Eva Tse, Gigi Chau and Dr Yanto Chandra.
By Gigi Chau Yin-chi, a final-year student in the Department of Accountancy, City University of Hong Kong, Eva Tse Pui-yee, a final-year student in the Department of Applied Social Sciences, City University of Hong Kong, and Dr Yanto Chandra, Assistant Professor in the Department of Public Policy, and the Department of Management, City University of Hong Kong
Have you heard of Safety Bell for the elderly, iBakery and Diamond Cab? These are some of the social enterprises (SEs) in Hong Kong. The main objective of SEs is not to maximise profit but to use business principles to solve social problems. In other words, "you do well by doing good deeds".
There are many different types of SEs. Some provide support, services or products for the community, while some offer training or job opportunities for the socially disadvantaged. The aim is not to make money but to invest profits back into the business.
All SEs share a common theme: providing alternative solutions to shared problems.
Our team was formed when we took the course "GE1218 – Make a Difference: The Challenge of Social Entrepreneurship in a Globalised World" offered by the Department of Public Policy of the College of Liberal Arts and Social Sciences at City University of Hong Kong (CityU).
The course is taught by Dr Yanto Chandra, an expert in the field based in both the public policy and management departments, and one of the recipients of the Teaching Excellence Award for 2015/16 at CityU.
We began working on a project designed to help improve the transportation experiences of the visually impaired, and we were honoured to be one of the winners of the My Own Discovery Contest at CityU in 2014.
The subsequent grant from CityU enabled us to turn our idea into a working prototype.
Social entrepreneurship is an adventurous journey. At the beginning, we found out about the travel difficulties that visually impaired people experience in their lives, and we worked hard to find innovative solutions. We collaborated with them throughout the process and learned a great deal.
Currently, we are using the CityU grant to create a smart device and explore ways to start up an SE.
The journey has been thought-provoking. Not only do we see life from a fresh angle, we have also learned a lot of skills.
Social entrepreneurship is a global phenomenon. In Hong Kong, there is a great deal of support for start-ups, such as the government's Social Innovation and Entrepreneurship Development Fund. The fund is worth HK$500 million.
In fact, there are opportunities everywhere. By staying curious, open-minded and aware of the society's needs, including the requirements of the disadvantaged, you can make a difference.
We believe that the aspirations, passion and potential of young people today can help solve many problems. So why not make it happen? It is a challenge and you might be unsuccessful, but, as with our journey, failure can lead to success.
So … start making a difference while you are young.
Sign up for the YP Teachers Newsletter
Get updates for teachers sent directly to your inbox
Sign up for YP Weekly
Get updates sent directly to your inbox