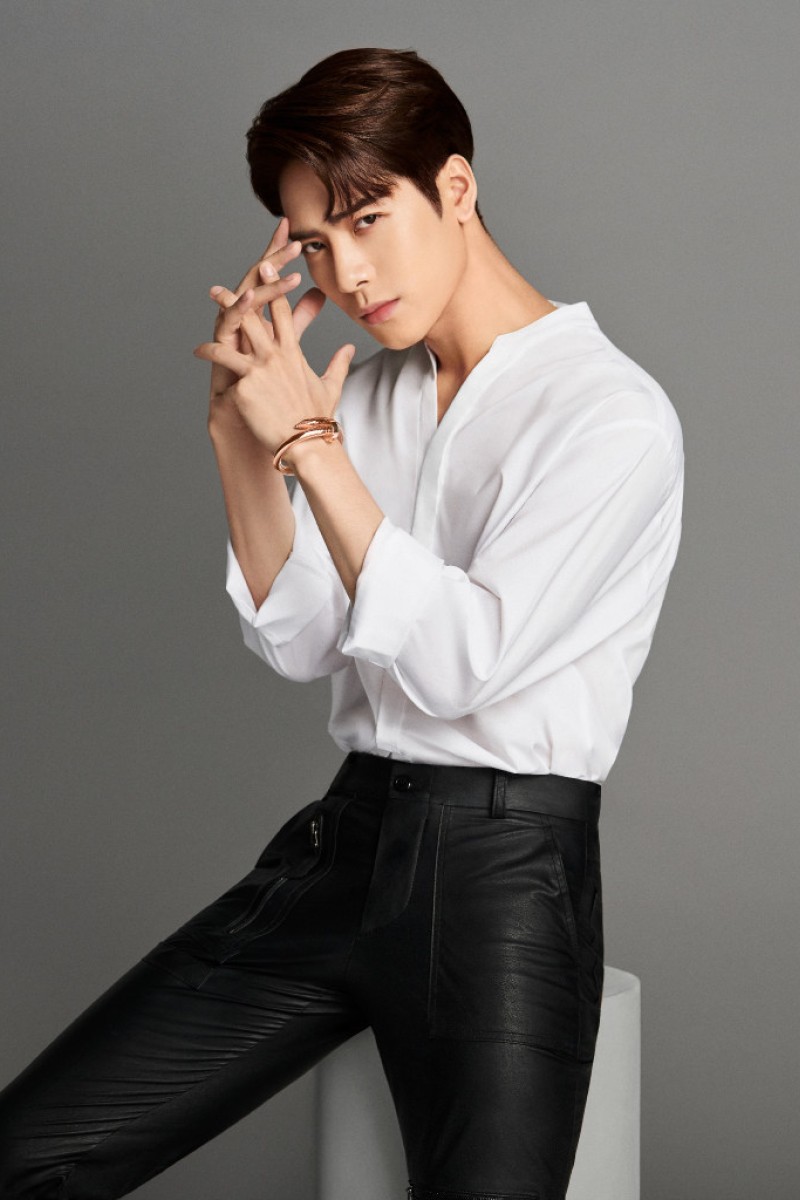 Hong Kong protests: K-pop stars from EXO, GOT7 and Wanna One voice their support for the mainland government
Fans weigh in on their idols from China, Taiwan and Hong Kong commenting after protesters throw the Chinese flag into Victoria Harbour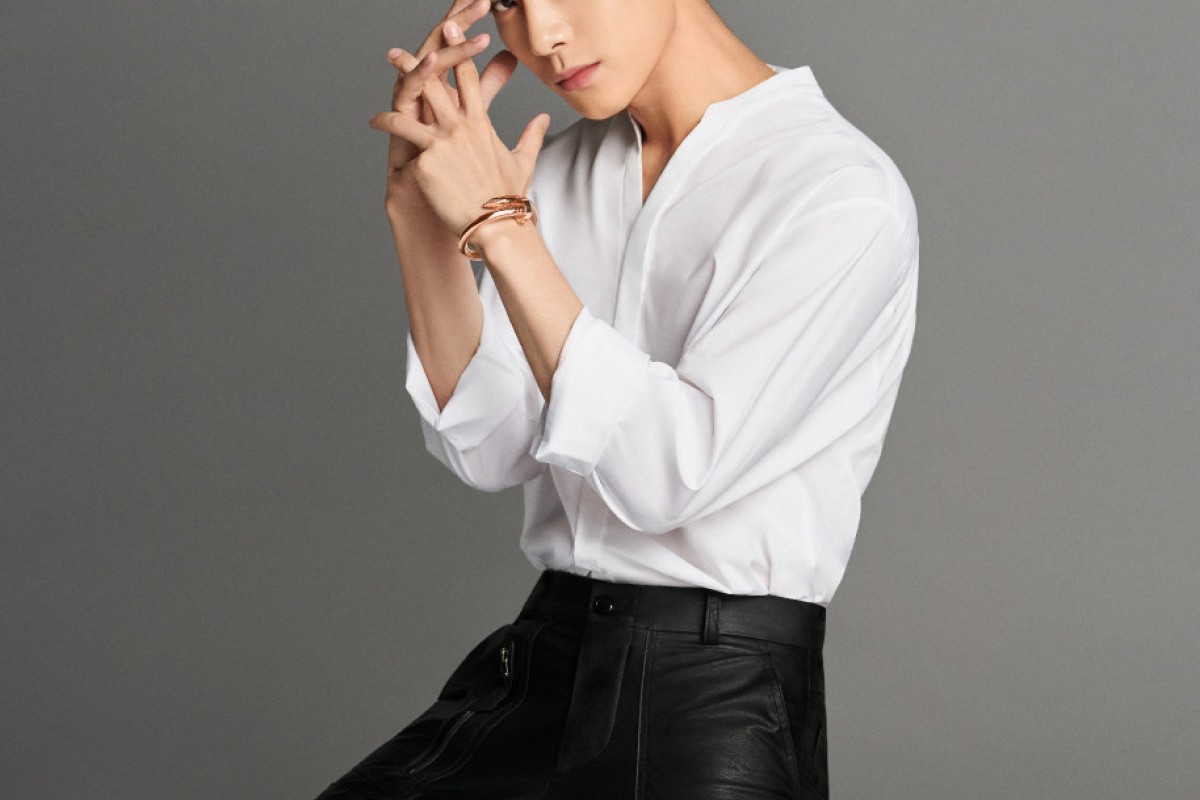 Jackson Wang of GOT7 is one K-pop star who has recently voice his support of China.
At least eight K-pop stars from China, and even one from Taiwan and one from Hong Kong, are publicly stating their support for Beijing's one-China policy, eliciting a mixture of disappointment, confusion and understanding from fans.
Many of the statements came after protesters opposed to Beijing's growing influence over semi-autonomous Hong Kong removed a Chinese flag and tossed it into Victoria Harbour earlier this month.
Beijing says the first signs of "terrorism" are rising in Hong Kong
Lay Zhang, Jackson Wang, Lai Kuan-lin and Victoria Song were among the K-pop singers who recently uploaded a Chinese flag and declared themselves as "one of 1.4 billion guardians of the Chinese flag" on their official Weibo social media accounts. Wang is from Hong Kong and Lai is from Taiwan.
Some see the public pronouncements as the latest examples of how celebrities and companies feel pressured to toe the line politically in the important Chinese market. Yet they also coincide with a surge in patriotism among young Chinese raised on a steady diet of pro-Communist Party messaging.
Song and Zhang, a member of popular group EXO, have shown their Chinese pride on Instagram, in Song's case by uploading an image of the Chinese flag last week with the caption "Hong Kong is part of China forever." Such posts would only be seen by their international fans because Instagram, like most Western social media sites, is blocked by the ruling Chinese Communist Party's censors.
GOT7 cancels Hong Kong concert amid safety concerns
K-pop fans reacted swiftly to the avowals of allegiance to China. Some called it shameful, while others were more understanding.
Eunice Yip, an 18-year-old Hong Kong Shue Yan University student, said, "It's understandable, with K-pop idols from China, if they make declarations of Chinese patriotism, since they are Chinese and have a sense of belonging. But I don't understand the reason behind Taiwanese and Hong Kong K-pop singers [doing] so as well. I think it affects the careers of idols since in Korea, they are very strict about the how an idol should act."
"A lot of Koreans reacted to the incident and posted an overwhelming [number] of comments telling the idols to stop using K-pop [to spread their views]," she said. "I think these idols won't be able to work much in Korea and the international market."
EXO-SC album review: a strong debut from two members of the popular K-pop group
Erika Ng, a 26-year-old Hong Kong fan of Jackson Wang, was not surprised by his statement. She said he "values the China market more than the Hong Kong market" because of his large presence in the mainland.
Wang, a member of the group Got7, used to carry a Hong Kong flag and wear a hat with the city's symbol, a bauhinia flower. Lately, he has been carrying a Chinese flag on his concert tour and was wearing a China flag hoodie in his music video.
International brands — from fashion companies to airlines — have in the past been compelled to make public apologies for perceived breaches of that policy, such as listing Taiwan and Hong Kong as separate countries on their websites or T-shirts.
Zhang terminated his partnership with Samsung Electronics last week, accusing the South Korean mobile giant of damaging China's "sovereignty and territorial integrity."
The statement in a Weibo post was prompted by Samsung having separate language options for users in Hong Kong, China and Taiwan on their global website. Both Hong Kong and Taiwan use traditional Chinese characters instead of the simplified ones used in mainland China, and Hong Kong also has English as an official languages. Samsung declined to comment on whether it will continue to provide different language options for Taiwan and Hong Kong.
Public support for Beijing hasn't been limited to pop stars.
Liu Yifei, the Chinese-born star of Disney's upcoming live-action version of the film Mulan, weighed in on the situation in Hong Kong, where protesters have accused police of abuses.
Netizens called for boycott of Mulan following star's support of HK police
"I support the Hong Kong police," she wrote on her Weibo account. "You can all attack me now. What a shame for Hong Kong."
Some questioned her motives, wondering if the post was calculated to ensure her film is released widely in China — the world's largest film market. Among Hong Kong protesters, there were swift calls for a boycott of the film when it is released next year.
Sign up for the YP Teachers Newsletter
Get updates for teachers sent directly to your inbox
Sign up for YP Weekly
Get updates sent directly to your inbox