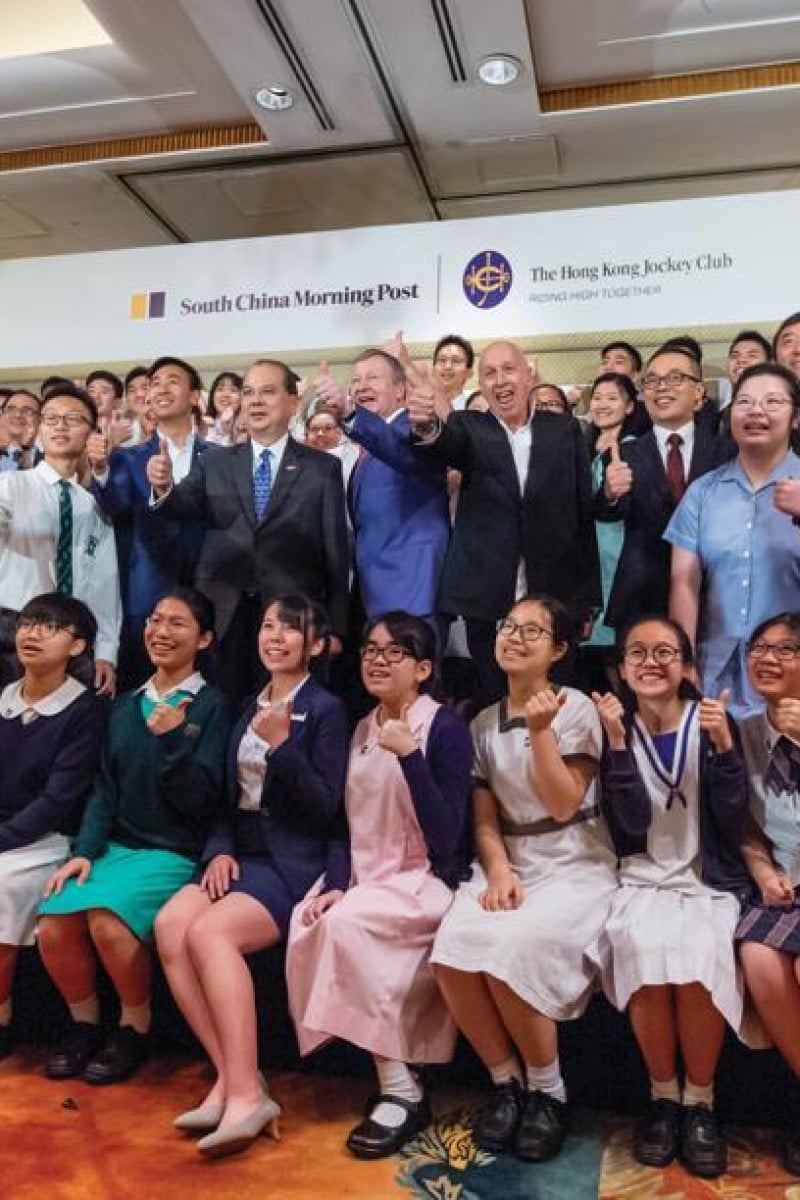 The CEO of the Hong Kong Jockey Club urged young people, especially SOTY hopefuls, to think about how they can help others

A Grand Prize winner should be a leader, which involves listening to others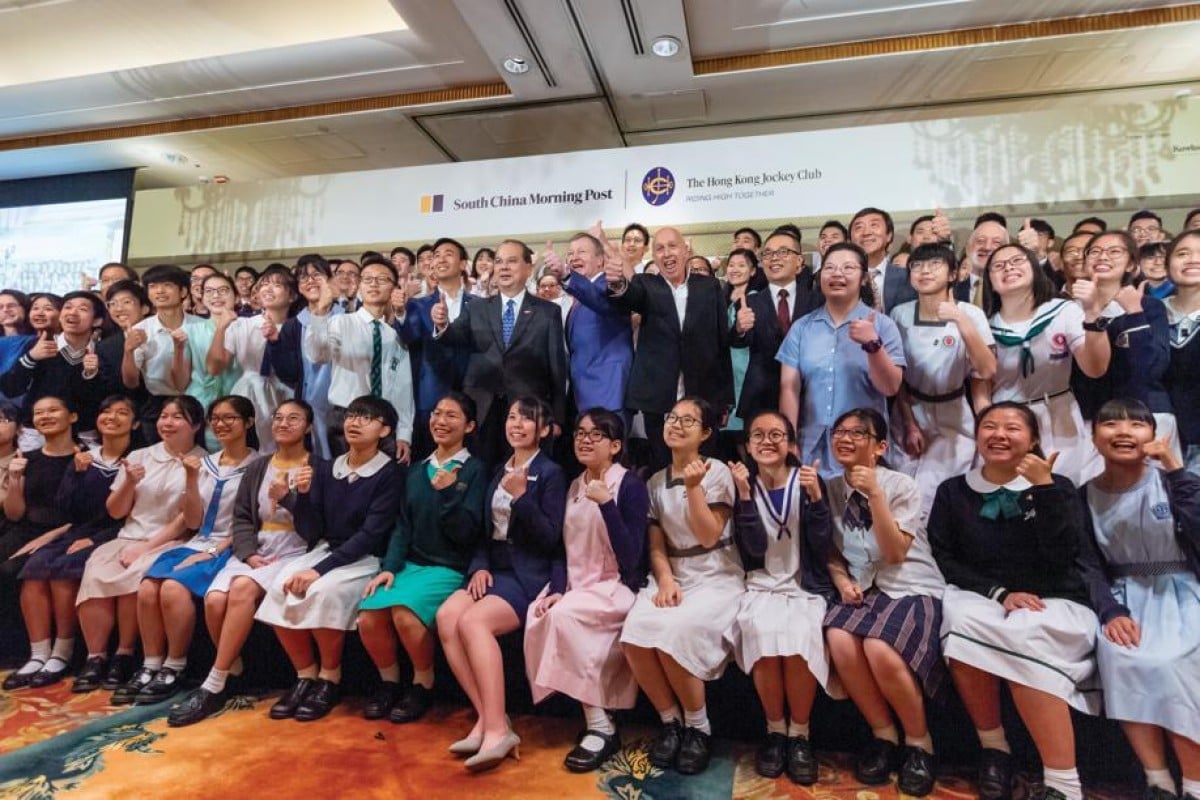 The Student of the Year awards recognise not just academic achievements, but also teens' contributions to Hong Kong and their schools.
With the recent challenges Hong Kong has been facing, the importance of strong leadership and building a better society are reflected in the theme of this year's Student of the Year (SOTY) Awards – "Leading for a Better Society". 
Recognising the achievements and contributions of Hong Kong's young people, SOTY board member Winfried Engelbrecht-Bresges, CEO of The Hong Kong Jockey Club, talked about the awards, attributes of past winners, and what he hopes to see from finalists this year. 
"The Student of the Year Awards are the only awards in Hong Kong that recognise the full range of talent our young people possess," said Engelbrecht-Bresges, "not just academic success but achievement in sport, in the visual and performing arts, and in contributing to school and community. The awards send an important message that young people should aspire to be well-rounded, socially mature, and, above all, community-minded." 
SOTY 2019: Performing arts finalists hope to inspire their community 
SOTY 2019 finalists have shown that they excel in their chosen areas, and that they are also committed to building strong communities – that everyone, regardless of age, has the power to create change.
"We should give as well as take. Societies, like families, cannot function without reciprocity," said Engelbrecht-Bresges. He also noted that being community-minded was especially important with the coronavirus crisis affecting the world.
As a leader in the community, Engelbrecht-Bresges believes "good communities are built by people who share the same positive values" and that there is a need to promote values including "respect, tolerance, empathy and compassion, and, most importantly, recognition that everyone is equally deserving of our support". 
He said everyone should be leading by example. He urged young people to think about how they can help others, especially with the pressures placed on communities recently.
SOTY 2019: Best devotion to school candidates talk about how they give back
As part of the judging process, finalists are interviewed by the judges. Engelbrecht-Bresges always likes to learn more about what the students' motivations are, what they enjoy, what they don't (and why), and their aspirations for the future. 
"I'm looking for individuals who are constantly striving for excellence, who are determined, and who are not put off by the challenges they face. In fact, they enjoy a challenge and have a real spark of originality," he said. 
He added that good leaders need to have a clear vision of what they would like to accomplish and be able to articulate the vision along with the steps needed to get there. 
Being curious is also key to becoming a good leader. "Seek out new sources of information and new perspectives, and always learn from others," said Engelbrecht-Bresges.
There's no substitute for passion for SOTY 2019 Visual Artist candidates 
"That way your decision-making will be much more informed and much more effective."
For those considering competing in the future, Engelbrecht-Bresges said past winners excelled in their chosen award category, and "most importantly, they showed themselves to be well-rounded young people with a high level of self-awareness". He recommends that SOTY hopefuls first identify what they are good at and passionate about, and "make yourself the best that you can be in this area".
The HKJC also supports youth development with a number of initiatives, including the long-running Jockey Club Scholarships, which have benefited more than 600 undergraduate, vocational education and postgraduate students; [email protected] inspires digital creativity at primary school level and CLAP for [email protected] helps students and non-engaged youth identify and pursue life and career goals.
Sign up for the YP Teachers Newsletter
Get updates for teachers sent directly to your inbox
Sign up for YP Weekly
Get updates sent directly to your inbox