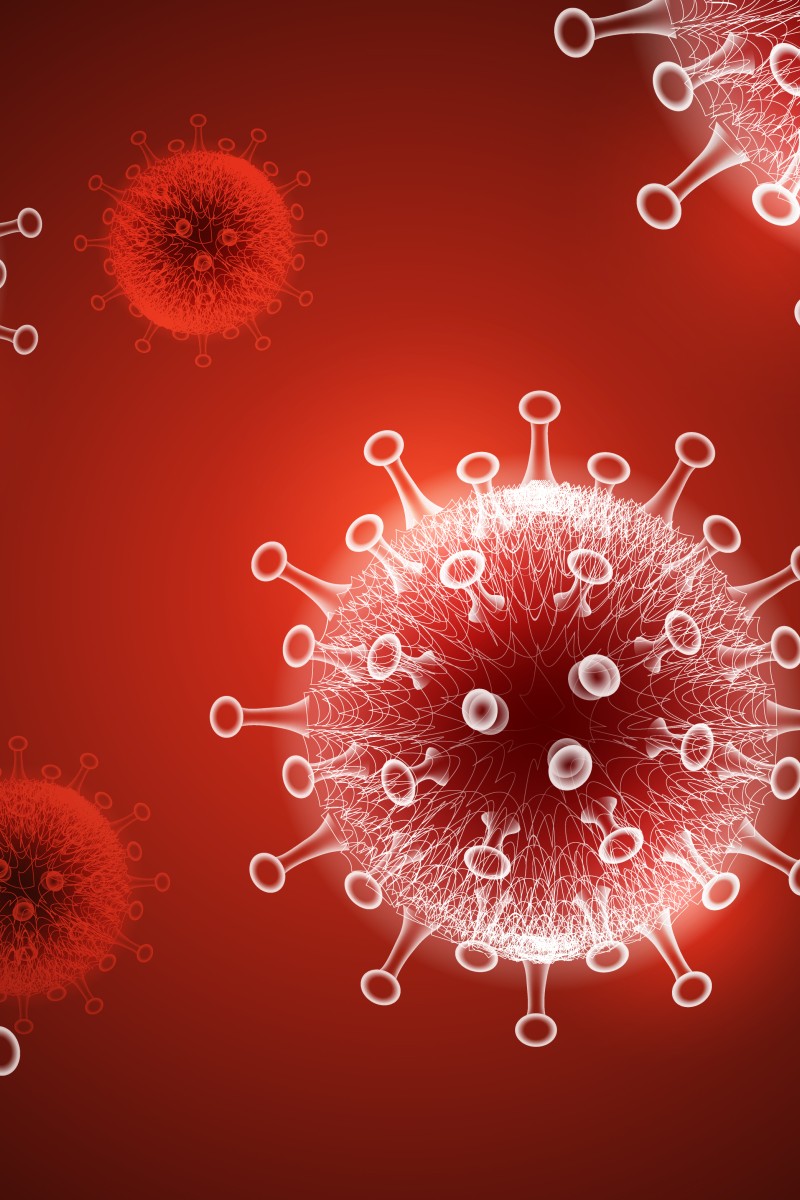 Coronavirus: A timeline of the outbreak related to the deadly Sars - beginning of outbreak in November to January 2020
The latest news and statistics about the Covid-19 pandemic

The novel coronavirus has symptoms that include fever, tiredness, a sore throat and dry coughs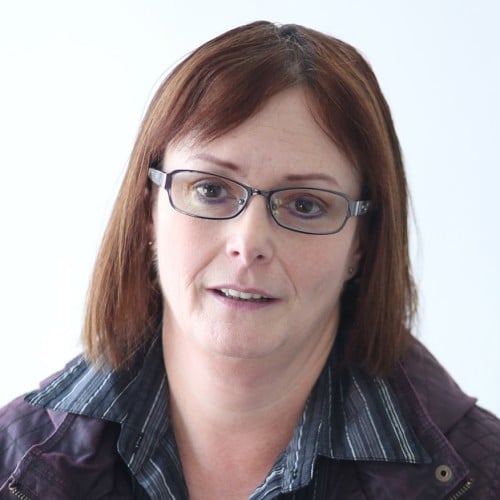 Susan Ramsay first arrived in Hong Kong in 2000 and joined Young Post as editor in 2008 after more than two decades as a sub editor and writer in her native South Africa, and Asia.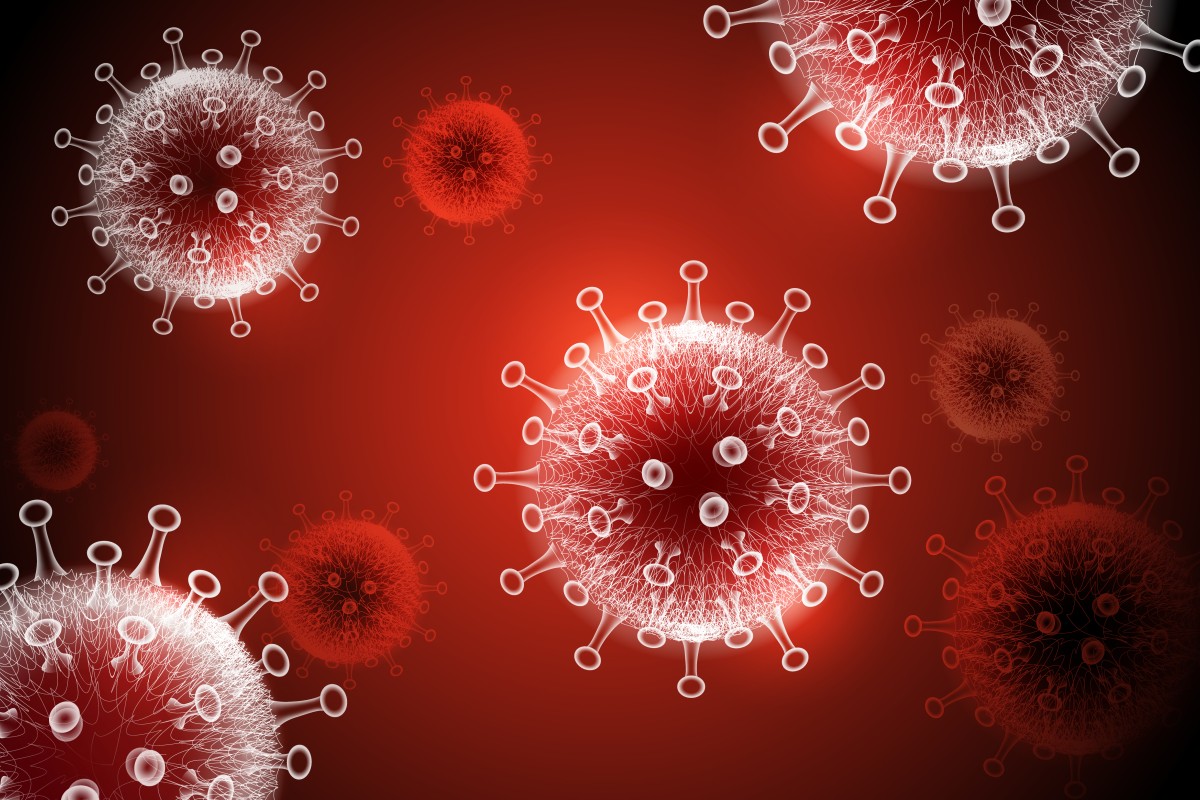 2019 - January February March April May June July August September October November December January 2020
At the time of publishing the death toll from the coronavirus stands at 213, with 9816 cases reported, and at least 187 cases have recovered. Hong Kong confirms its first human-to-human case.
Britain announces its first two confirmed cases, in Newcastle. In China, cities that flank Wuhan, Huanggang and Xiaogan, rack up infections faster than Wuhan itself. Thailand confirms human-to-human transmission.
Hong Kong extends school holidays until March 2, 2020. 
Hong Kong's Chief Executive Carrie Lam Yuet-ngor announced the city is not closing the border completely with mainland.  A medical union had threatened earlier that about 6,500 of its members would strike if the border stayed open. Internet rumours swirl that Hong Kong has arranged with Beijiing to take excess mainland patients. Lam calls the rumour absurd.
As Hongkongers clamour for surgical masks, 25,000 masks are stolen from warehouse at Wah Fai Industrial Building on Sze Shan Street, Yau Tong. The 25 boxes, containing 1,000 masks each, reached the city from Thailand on Wednesday. They were due to be sold online by a Hong Kong businesswoman. Police could find no signs of a break in.
City University researcher Dr Yuan Hsiang-yu makes dire warning that cases could rise 2,000 per cent as residents return from mainland after Chinese New Year holiday. As of Friday evening there were 12 confirmed cases in the city as hundreds of thousands are expected to return to Hong Kong after Chinese New Year. Immigration Department statistics revealed some 19,555 mainland visitors arrived in the city on Thursday, compared to 27,780 the day before.
Italy declares a state of emergency. With 13 confirmed cases, Singapore closes its border to all travellers who have been in mainland Chinese over the past 14 days. Hundreds of thousands of mainland visitors enter the city state each month.
China says it will send two Xiamen Airlines flights to fetch Wuhan citizens from Bangkok, Thailand and Malaysia. Nations continue to send planes to China to collect nationals. Kenya Airways suspends its flights to China. Pakistan halts all flights to and from China ... until Sunday. Islamabad says there are no immediate plans to evacuate some of its 30,000 nationals living in China. Air Madagascar suspends its weekly flight.  KLM will suspend flights by the end of the weekend. SAS  stops flights to Beijing and Shanghai, Singapore Airlines and SilkAir will cancel some flights. Turkish Airlines suspends flights to Beijing, Guangzhou, Shanghai and Xian. RwandAir suspends flights.
South Korea's Health Ministry states that kimchi, the Korean staple dish made from fermented cabbage, chili peppers and garlic would provide no protection against the virus. It also says eating kimchi imported from China would not necessarily put people at a greater risk of infection. During the SARS epidemic of 2003, some South Korean researchers claimed that kimchi possibly explained the country's relatively low number of cases, saying that a type of bacteria created during the fermentation process would have been helpful in fighting off infections. Corona beer virus searches trend on Google.
China's top court rebukes the police for their heavy handedness in arresting eight people in Wuhan on January 1 after they posted online that Wuhan was in the grip of a new Sars outbreak. The group were reprimanded for "publishing or forwarding false information on the internet without verification", a police statement at the time said. Supreme Court judge Tang Xinghua says that the indiscriminate crackdown on online rumours could have "become negative textbook material for weakening public trust in the government" or a "vicious event" eroding support for the Communist party. Wuhan police resond in a post on the social media platform Weibo that they had only given "education and criticism" to the eight and had not meted out harsher punishment such as "warnings, fines, or detention." Netizens were not amused.
Medical experts in China warn that patients who had recovered from the virus were still at risk of being infected again, and said people should avoid any mass gathering, even dancing in public parks and squares – a popular activity for exercise in China.
At the time of publishing, the death toll from the coronavirus stands at 170, with 7,912 cases reported, and at least 133 people have recovered. The number of cases has surpassed that of the pneumonia-like illness, Sars (severe acute respiratory syndrome), on the mainland 17 years ago.
The WHO declares the outbreak a global emergency. Tedros Adhanom Ghebreyesus says while the number of infections outside China remain low, thanks to Beijing's massive healthcare measures, the alert was called because countries with weak health system will be unable to cope if cases start happening there. This is only the sixth time the WHO has introduced this measure.
The US issues a level 4 "do not travel" advisory for China. Germany suggests travellers avoid Hubei Province, the epicentre of the outbreak.
Tibet's case is confirmed, meaning that every province in China now has infections. Cambodia's Prime Minister Hun Sen urges calm as its first case is confirmed. The Philipines, India and Italy confirm their first cases. The US confirms its first case of human to human transmission. Ethiopia says a suspected case is negative.
Hong Kong banks announce they will close up to 30 per cent of their branches, with some not even maintaining ATMs in the shuttered branches.
At a manufacturing plant in Michigan, Trump says ""We're working very strongly w/ China on the coronavirus that's a new thing that a lot of people are talking about... we have very little problem in this country at this moment. 5, and those ppl are all recuperating... we think it's going to have a very good ending for us"
Japanese officials say 13 of the 210 nationals evacuated from Wuhan had health issues. Two test positive for the virus.
World Athletics postpones its World Athletics Indoor Championships, set to be in Nanjing in March 13-15. They are now set to be held next year. China has suspended all domestic football matches. The Chinese Super League season had been due to kick off on February 22.
German carrier Lufthansa cancels all flights to and from China. Italy follows after it finds two confirmed cases. Air France suspends flights generally until February 9, but will operate flights manned by volunteer crew to Shanghai and Beijing to "permit customers and employees to return safely". 
WUHAN - A grey-haired man wearing a face mask lies dead on the pavement at ground zero of China's virus epidemic, a plastic shopping bag in one hand. On what would typically be a crowded street in Wuhan, an industrial city of 11 million under quarantine, there are only a few passersby and they dare not go near him. AFP journalists saw the body on Thursday morning, not long before an emergency vehicle arrived carrying police and medical staff in full-body protective suits.
The man lay straight on his back in front of a closed furniture store. Medical staff in blue overalls gently shrouded his body with a blue blanket. The ambulance left, and police stacked supermarket cardboard boxes to hide the scene.
Journalists could not determine how the man, who appeared to be aged in his 60s, had died. Police and local health officials, contacted afterwards gave no details.
But the reaction of the police and medical staff in hazmat suits, as well as some of the bystanders, highlighted the fear pervading the city.
A woman standing near the man, wearing pink pyjamas and a Mao cap, said she believed he had died from the virus.
"It's terrible," she said. "These days many people have died." -
Agence France-Presse
In South Korea, protesters throw plastic waterbottles and paper cups at the nation's vice health minister to oppose a quarantine site in their neighbourhood.
North Korea and South Korea agree to suspend work at their liaison office in North korea. Some 58 South Korean officials who work in Kaesong will be repatriated. The Koreas have agreed to establish new phone and fax lines between Seoul and Pyongyang. South Korea flags its first case of human-to-human transmission. Russia announces it will close its far east borders with China's north-eastern provinces. Czechia stops issuing visas to Chinese citizens.
A cruise ship is locked down with 7,000 people on board in Rome's port city, Civitavecchia as two cases are suspected. Some 10 hours later, after the woman from Macau tests negative, passengers are released.
Wuhan, the central Chinese city that is ground zero of the outbreak, is a major hub for foreign carmakers.
Ikea joins a growing list of companies, which includes Google, FaceBook, Microsoft, Amazon and Apple shutting up shop in China.
China-owned Volvo car makers, that employ about 8,000 people, extends the break for employees until February 9. General Motors, Fiat Chrysler and Ford Motor have travel restrictions in place for their staff. Some such as Nissan have been evacuating staff from Wuhan. PSA, Renault and Honda all say they are monitoring the situation closely. Electric pioneer Tesla, which has just started rolling out cars from a giant new factory in Shanghai, says the virus could delay a planned acceleration of production there, and potentially affect earnings this quarter.
Several cruise operators including MSC Cruises, Costa Cruises and Royal Caribbean have suspended services to China.
Club Med will close for several weeks six of its holiday villages in China and keep open only its Sanya resort on Hainan island.
Cinemas around China have been forced to close, during what is meant to be a prime time for blockbuster releases during the holidays. Canada-based Imax Corp. could be miss out on US$60-200 million in lost box-office revenues, according to analysts.
Taiwanese tech giant Foxconn is keeping its Chinese factories closed until mid-February and will allow local employees to delay their return after the new year break. The move could affect global supply chains for tech companies that rely on Foxconn to manufacture everything from Apple's iPhones to flat-screen TVs and laptops. For its part, Apple is working on "mitigation plans" to make up for any production loss from its suppliers in China, such as Foxconn.
Mainland China is the second-biggest market of US coffee chain Starbucks, with more than 4,000 outlets, and half of them have been closed by the outbreak. Fast-food giant McDonald's has closed all of its "several hundred" restaurants in Hubei, the province of Wuhan, but some 3,000 others in China remain open.
Other brands such as Pizza Hut and KFC are also suffering closures in Hubei province imposed by their Chinese parent company. 
3M, a leading maker of protective face masks, is cranking up production and the world's biggest glovemaker, Top Glove, expects sales to increase about 25 percent as people pay more attention to hygiene, according to Bloomberg News.
In Hong Kong, three goverment departments refute rumors that they will hand out face masks amidst a mask shortage. The government says around two million masks will be released soon, with a further eight million arriving. They promise to facilitate local manufacturing of facemasks while admitting there is a world wide shortage. It advises Hong Kong's 7.4 million residents to not leave home unless they have to.  
Singapore distributes facemasks to citizens from the national supply after shops sell out. Each household gets four. The govenment asks people not to hoard masks. 
The death toll from the coronavirus stands at 132, with 6,062 cases reported, 110 people have recovered.
Hong Kong has a vaccine! Infectious diseases expert Professor Yuen Kwok-yung from the University of Hong Kong says his team has produced a vaccine, but that it needs to be tested first. "It will take a long time to test on animals," he says, adding that it will be in trials for longer than a year. HKU researchers based it on a nasal spray influenza vaccine previously invented by Yuen's team. Researchers modified the flu vaccine with part of the surface antigen of the coronavirus, meaning it could prevent influenza viruses as well as the new coronavirus, which causes pneumonia.
In Hong Kong, some 90 nurses take sick leave ahead of a potential strike planned by health care workers' union, as the government has refused to close all border crossings from the mainland. Customs officials inspect almost 200 shops selling surgical masks as the city is gripped by panic. Rumours online suggest used masks are being sold. Whenever a shop has masks, long queues of people form, desperate to buy them. Some shops are accused of gouging - unreasonably raising prices to profit off an emergency.
Trump gets a breifing about the virus and claims" Just received a briefing on the Coronavirus in China from all of our GREAT agencies, who are also working closely with China. We will continue to monitor the ongoing developments. We have the best experts anywhere in the world, and they are on top of it 24/7!"
Scientists in Australia successfully replicate the virus for the first time outside China. The Doherty Institute in Melbourne says it has grown the novel coronavirus in cell culture from a patient sample. "Having the real virus means we now have the ability to actually validate and verify all test methods, and compare their sensitivities and specificities," virus identification laboratory head Julian Druce says. "It will be a game-changer for diagnosis."
China has handed over the coronavirus genome to Russia for help to develop a vaccine.
UAE confirms first cases, saying doctors are treating a family that had just come from Wuhan. This is the first infection to hit the Middle East. Finland confirms its first case. Confirmed cases in Germany rise to four, all of them are employees at a Bavarian firm recently visited by a Chinese colleague. Tibet, the last province in China to note infection, flags its first case. Hong Kong reports a further two cases. Vietnam flags a likely human-to-human transmission. Kenya and Ethiopia flag their first suspected cases. African nations begin gearing up to deal with the outbreak. Equatorial Guinea says it has quarantined four travellers from China who had arrived in Malabo on Ethiopian Airlines. Mauritania has set up a crisis unit at airports in Nouakchott and Nouadhibou which use thermal cameras to scan arrivals.
British Airways becomes the first major airline to announce a total suspension of flights to China. South East Asia's biggest carrier Lion Air Group of Indonesia says it will halt services from Saturday. Iberia, Spain's national carrier halts flights between Madrid and Shanghai as of Friday. Cathay Pacific, Hong Kong's carrier, cut flights due to low demand. Papua New Guinea bans travellers from all "Asian ports". In a note to airlines and boat operators it says any passangers that come from Asian ports will be refused entry. It also closes its only land border, with Indonesia. Guangdong province in China confirms that three foreigners, two Australians and a Pakistani student, are infected.
Analysts and experts are furious after finding they have been blocked from the Montreal-based International Civil Aviation Organisation (ICAO) Twitter account after they called for international organisations to deal directly with Taiwan. At the moment, the ICAO and WHO only deal with Beijing. Self-ruled Taiwan has been calling for these bodies to deal with it directly. The ICAO, which is currently headed by Fang Liu, a former Civil Aviation of China official, told AFP that it welcomes any discussion on the outbreak, but that some activists had used the opportunity to make things political. One of those silenced is Michael Mazza, a foreign and defence analyst at the American Enterprise Institute. He responded that Taiwan's exclusion was a fact, and in his opinion it was a problem. He said he had wanted to talk to the ICAO about it, but so far had been refused.
The Chinese women's national football team is quarantined in Brisbane, Australia. Authorities say 32 people connected with the team had travelled through Wuhan the week before. The World Cup alpine skiing due to be held in Yanging next month has been called off. The International Ski Federation said although the risk was low, they had to protect their athletes. The World Cup was to be the first official Beijing 2022 Test Event. The first winter X-Games to be held in China has been postponed. The X Games Chongli 2020 was due to have been held from February  21-23, in the same areas as the alpine events for the 2022 Winter Olympics, which are officially being hosted by Beijing. X-sports, or extreme sports, include BMX, skateboarding, snowboarding, skiing and Moto X. The annual event is produced and broadcast by ESPN.
Toyota says it will keep its plants in China shut until February 9. The decision affects three plants: the GAC Toyota Motor Co Ltd facility, as well as Tianjin FAW Toyota Motor Co Ltd and Sichuan FAW Toyota Motor Co Ltd.
Meanwhile in Nigeria, 41 people have died of Lassa fever since the beginning of the month. Endemic to Nigeria, Lassa fever belongs to the same family as the Ebola and Marburg viruses, but is much less deadly. The virus is spread by contact with rat faeces or urine. The Nigerian Centre for Disease Control said the death toll was an improvement on January 2019, when 42 deaths were reported.
The death toll has jumped to 107 and at least 4,474 cases of infection have been reported. All deaths so far have been in mainland China. At least 63 people have recovered. 
Mongolia, still apparently virus-free, closes its border crossings for vehicles and pedestrians with China; schools and universities will remain closed until March 2. Hong Kong and Malaysia announce they will bar entry to people from Wuhan. Kazakhstan suspends its 72-hour transit visa for Chinese. Americans are told to reconsider travel to China. The Philippines will temporarily stop issuing tourist visas on arrival to Chinese nationals. Thailand says it will screen arrivals from China as infections there rise to 14. The WHO says there is no need to evacuate foreign nationals from Wuhan.
Singaporean pop stars JJ Lin and Stefanie Sun release a Chinese-language song, Stay With You, to encourage medical staff working in cities under lockdown on the mainland.
Hong Kong slashes cross-border travel, but stops short of closing the borders completely. The through-train services between Hung Hom and Guangzhou will be suspended. Public facilities, including museums and sports centres are closed, while civil servants have been asked to work from home, as have many staff in private companies. Free face masks are handed out in Tseun Wan.
China delays schools' return. A statement from the education ministry said schools would open on a case-by-case basis. Beijing's Sars hospital, Xiaotangshan, is being refurbished, with medical staff and construction workers on site as of today. The government says 6,000 medics have been sent to Wuhan, but a shortage of supplies is slowing their development. The mayor of Wuhan says about 5 million people left the city before the lockdown. Premier Li Keqiang visits Wuhan and orders hospitals to admit patients and not turn anyone away.
Sellers on Amazon warn shoppers about fake masks as demand soars, even as medical experts continue to say the masks are ineffective.
Experts say the outbreak will last for months.
Germany confirms first human-to-human transmission. The man had worked in Germany with a Chinese colleague who had begun to feel sick on the flight home.
Japan confirms a case of the virus in a man who had not been to China.
The US says it's developing a vaccine, but it will take three months to start initial trials.
Eighty people have died from the virus so far and 2,510 are confirmed infected. Hong Kong now has eight cases, and Macau five. Canada, Cambodia, Germany, Ivory Coast, Nepal and Sri Lanka have all recorded their first possible cases.
China issues a blanket ban on the sale of wildlife with immediate effect. China's National Development and Reform Commission allocates 300 million yuan (around US$43.25 million) for medical equipment purchase and the construction of  Huoshenshan and Leishenshan hospitals which will be used for coronavirus patients in Wuhan, reports the official China Daily. Financial media Caixin reports that Director of the Wuhan Ethnic Affairs Commission, Wang Xianliang, died on January 26 afternoon. All rescue measures were proven ineffectual.
Citizens in Wuhan are mostly staying at home, but unite with others from their balconies to sing the national anthem, or chant "Wuhan, fight!". The anthem's refrain, Qilai, qilai, qilai! or "Rise up, rise up, rise up!" echoed between the towers of skyscrapers in the city of 11 million, where streets have grown eerily quiet as families try to avoid contact with others who might be infected. 
India flags a suspected case in Rajasthan. In Kerala, scores of people who came in from Wuhan have been quarantined.
Stockmarkets plunged with the Dow Jones Industrial Average lost 453, falling for the fifth straight day. The broader S&P 500 index fell 1.6%. Airlines, resorts and other companies that rely on travel and tourism suffered sharp losses. 
Countries continue to evacuate nationals from Wuhan. These include Germany, Morocco, France, Japan, Spain, US, Britain, Canada, the Netherlands and Russia.
Danish newspaper Jyllands-Posten publishes a cartoon of the Chinese flag, but instead of stars there are drawings of a coronavirus. China's embassy in Denmark responded the same day and issued a statement calling the cartoon "an insult to China" that "hurts the feelings of the Chinese people". The embassy said the cartoon crossed the "ethical boundary of free speech", and demanded that the paper and the cartoonist Niels Bo Bojesen "reproach themselves for their mistake and publicly apologise to the Chinese people". The paper declines to do so the following day.
In mainland China, the death toll is 56, with reported cases at 1975. Hong Kong has five cases, Macau five, Taiwan three, and the rest of Asia has 24. North America has three after Canada declared its first case, Australia has four and Europe has three. This brings the global known infections to 2022. Ivory Coast flags a suspected case, which if tested positive will be the first in Africa. Test results are due on February 1.
Studies suggest that the virus has an infection index of 3.8, which is regarded as very high. For each person infected, 3.8 others are likely to catch the disease. Scientists believe, though, that there are at least 30 drugs that could help to fight the disease. Hospitals in Wuhan begin using anti-HIV drugs on patients.
Hong Kong bars entry for anyone arriving from Hubei. Hong Kong Disneyland and Ocean Park theme parks close.
Angry residents in Hong Hong torched a residential block of flats in Fanling that authorities had planned to use as a quarantine centre. The block was uninhabited, a public house project that was yet to be populated.
As the medical workers in Henan were about to board the bus to Wuhan a man suddenly yelled, "Wang Yuehua, I love you!"
He sobbed, gasping, as his wife joined an emergency response team headed to the epicentre of the deadly new coronavirus. A nurse patted the man on the shoulder as he lowered his head, heaving. Another woman came by and murmured to him as he cried, "I know, I know, I can't control it."
The nurse next to him began to weep as well, wiping her face as the bus pulled away, loaded with colleagues and loved ones venturing on a perilous journey into an epidemic. At least 15 medical workers have been infected and one has died after treating coronavirus patients in Wuhan. The 52-member group from Henan are joining more than 6,000 medical workers who've been dispatched from every province except Tibet and Hubei (where Wuhan is located) to relieve doctors and nurses in on the front lines. - Tribune News Services
Death toll rises to 41. Among the dead is Liang Wudong, a surgeon at Xinhua Hospital in Hubei province, died at 7am at the age of 62. He is the first doctor to die. The number of global infections reaches 1,300. The virus has spread to 11 countries. France confirms its first 3 cases. Nepal confirms its first case. Australia confirms 1 case and Malaysia confirms 3.
The WHO corrects its global risk level for the virus, from "moderate" to high. "WHO's risk assessment is that the outbreak is a very high risk in China, and a high risk regionally and globally." WHO chief Tedros Adhanom Ghebreyesus, who is visiting China this week to discuss ways of containing the outbreak said.
Hong Kong leader Carrie Lam Yuet-ngo announces school holiday will be extended to February 17. She declares the highest level of emergency.
In Wuhan, video footage of people desperately seeking help was widespread on social media. Some nurses and doctors were reported to be suffering emotional breakdowns in hospital consulting rooms while outpatients crowd corridors with some pictured lying on the floor. Censors try to scrub the video from the internet in China.
More than 20 hospitals in Wuhan have posted statements pleading for aid from various sectors as there has been a shortage of masks, latex gloves, protective goggles and surgical gowns. China deploys 1,230 doctors and nurses to help fight coronavirus as private firms, Tencent, JDCom, Lenovo, pledge money, supplies.
The PLA has requested the green light to use public transport systems to move supplies and staff where needed. The Communist Party has formed a special committee to handle the outbreak. Chinese President Xi Jinping calls on the nation to unite to fight the disease. The government send 1,200 medics from other centres to the frontline in Wuhan. Authorities in Shanghai have also sent 81 ECMO (extracorporeal membrane oxygenation) life-support machines to Jinyintan Hospital, in Wuhan. 
The ECMO technique – which involves removing blood from a person's body, removing the carbon dioxide and oxygenating red blood cells before pumping them back into the patient – has already been used on one critically ill patient at Wuhan University's Zhongnan Hospital, according to Shanghai-based news outlet Thepaper.cn. Though the report did not say how effective the treatment had been.
France begins to bus nationals out of Wuhan to escape the virus.
In Hong Kong, citizens struggle to buy masks. Because they had been banned during the protests, they can not be imported from mainland China. Most shops run out of stock.
The Lancet
takes down its paywall for any coronavirus-related articles
Death toll reaches 26, with 878 confirmed cases in China. The Washington Post reports that Patient 26 was a 36-year-old man that had no underlying disease. He died on 23 January following a sudden heart attack. Most victims so far have been elderly and with underlying conditions. China confirms its first two deaths outside of Hubei Province, the epicentre of the outbreak. The first is in Hebei, a northern province bordering Beijing. The second is in the northeastern province of Heilongjinang, which borders Russia. All but two provinces in China record infections.
Macau announces its school holidays will be extended to February 10. Casinos are still open.
Trump praises Xi's "efforts and transparency" and thanks him for his efforts.
China starts to build a new hospital dedicated to treating patients infected with the virus. The 25,000 square-metre facility in Wuhan, will hold 1,000 beds and is due to be finished by February 3.
Shanghai Disneyland closes. Cirque du Soleil, the Canada-based acrobatic circus franchise, halts all shows in China. The Chinese movie Lost in Russia, due to premiere tomorrow, will be streamed online instead as authorities close cinemas. Huanxi Group announces an agreement with Beijing Bytedance Network. Bytedance, which owns TikTok, said given the situation, fans would be able to watch the movie for free on its app. China annouces it will close a section of the Great Wall and Bird's Nest Stadium. The Ming Tombs and Yinshan Pagoda will be closed tomorrow.
Huangshi city near Hubei province announces that transport routes and ferry terminal will close, bringing the number of cities under partial or full public transport lockdown to 11.
Other cities shutting down include Ezhou, Chibi, Qianjiang, Zhijiang, Jingmen, Dangyan, Xianning, and Xianto. Including Wuhan and Huanggan, an estimated 25 million people are caught up in the unprecedented quarantine. In Wuhan, the number of taxis allowed to operate is limited. Popular ride-hailing app Didi Chuxing temporarily suspends services. Citizens complain that the lack of transport makes getting to hospital or the doctor very difficult. To discourage New Year travellers, the Chinese government says anyone cancelling rail, air, ferry or long-distance coach tickets will get a refund. 
Wiley, a research and education publisher, opens access to Coronavirus research to aid relief efforts.
Deaths jump to 17 with more than 500 cases. Wuhan is sealed off, with authorities shutting down public transport and its airport and toll roads An estimated 5 million people have already left the city. Hours later, neighbouring Huanggan is sealed off, too. Studies published on January 21 reveal that an examination of the virus genome points to the likely role of bats and snakes in the outbreak. Food prices in Wuhan begin to rise, masks and disinfectant are difficult to find. Taxis triple their fees. Citizens beg for help online. Zhong Nanshan, 83, the doctor who became a household name 17 years ago for "daring to speak" in the fight against Sars, is appointed to lead the National Health Commission's investigation into the new virus.
Macau confirms second case and cancels all official Chinese New Year celebrations. China mainland cancels all major Chinese New Year celebrations. Scotland flags two suspected cases. Vietnam confirms two cases. Chinese health authorities are taking extraordinary measures to prevent the spread of the virus, placing those believed infected in plastic tubes and wheeled boxes, with air passed through filters. Wang Guangfa, the Peking University respiratory specialist who caught the disease while studying it, believes he caught it through his eyeballs as he did not have goggles.
Hong Kong confirms two men are infected. Officials in Hong Kong announce that two holiday camps will be turned into quarantine zones. The wife of one of the men and two medical staff are sent into quarantine. The MTR stops selling high-speed rail train tickets to Wuhan. Mainland rail companies continue normal service, even though the departure halls of Wuhan railway station are closed. A woman who visited a doctor's clinic had a temperature reading of 37.3 Celsius. She, her husband and son were sent to hospital. Their transfer to an ambulance caused mild panic in Central.
2020 Olympics qualifying matches are moved from Wuhan. The city was meant to host China, Taiwan, Thailand and Australia for the Group B Asian women's football qualifiers from February 3-9, and the Asia/Oceania boxing tournament from February 3-14.
Scientists say coronavirus may have already infected thousands
The death toll in China reaches nine, with confirmed cases at 440. Chinese health authorities urge people to avoid large crowds and public gatherings, warning the disease could mutate. 
Macau confirms its first case. The Philippines flags a suspected case. Australia says a man suspected of contracting the disease tested negative. 
Chinese physician Wang Guangfa, who was investigating the outbreak, reports that he himself is infected. Gao Fu, head of the Chinese Centre for Disease Control, says officials are working on the assumption that the outbreak resulted from human exposure to wild animals that were being "traded illegally" at a food market in Wuhan, and that the virus is mutating.
The WHO holds off on calling the outbreak a "public health emergency of international concern", but decides to meet again the following day because the situation is evolving rapidly. 
Taiwan President Tsai Ing-wen urges WHO to include Taiwan after the organisation blocked it as being part of China. Hong Kong flags two cases.
At Davos, Trump says "We have it totally under control. It's one person coming in from China, and we have it under control. It's — going to be just fine."  and "We do have a plan and we think it's going to be handled very well. We've already handled it very well … We're in very good shape and I think China's in very good shape also."
Snakes are scientists' top suspect for the outbreak. A group of scientists writes "the most probable wildlife reservoir" for the new virus, according to an article published Wednesday in the Journal of Medical Virology. The two specific types of snake cited in the study are the Chinese cobra and the Chinese krait.
The death toll is raised to six. China says the number of infections have jumped to nearly 300. Fifteen medical workers are confirmed infected in Wuhan. Zhejiang province declares five cases. China's government warns officials not to cover up spread of virus. Face masks are selling out fast. The Chinese aviation authority warns companies not to charge fees for anyone cancelling flights from the area. Singapore, Taiwan and the United States report their first cases. North Korea bans foreign travellers.
How to avoid the Wuhan virus in Hong Kong 
Human-to-human transmission is confirmed. Third death in China announced. The virus is found in Beijing, Shanghai and Shenzhen, Hong Kong's neighbouring city. South Korea detects its first case in a Chinese passenger arriving from Wuhan. Singapore begins temperature screening all travellers arriving from China at Changi Airport. Hong Kong strengthens its detection and response measures.
Wuhan municipal government said it was distributing 200,000 free tickets to residents for festive new year activities.
The Wuhan government hosts a banquet attended by more than 40,000 families in a bid to set a Guinness world record. 
The US begins screening passengers at San Francisco, New York's JFK and Los Angeles airports.
Japan records its first case in someone who has recently been in Wuhan.
A researcher in Germany develops the first test.
Wuhan virus: what you need to know 
Thailand records its first case.
The Shanghai laboratory where researchers published the world's first genome sequence of the deadly coronavirus that causes Covid-19 is shut down for "rectification". The Shanghai Public Health Clinical Centre team under Professor Zhang Yongzhen yesterday published the genome sequence for the virus on open platforms. The laboratory is a Level 3 biosafety facility, the second-highest level, and passed an annual inspection by the China National Accreditation Service for Conformity Assessment on January 5.
Professor Zhang Yongzhen's team at the Shanghai Public Health Clinical Centre publish the genome sequence on open platforms. 
The first patient dies in China.
World Health Organisation publishes on its site about the pneumonia from unknown causes in China.
China responds to WHO with the required information on the cases of the pneumonia from an unidentified cause in Wuhan.
The WHO asks China for information on the cases of the pneumonia from an unidentified cause in Wuhan.
A wildlife and seafood market in Wuhan, Hubei Province, suspected of being ground zero, is closed.
Police in Wuhan arrest eight people and punish them after they claimed online that Wuhan was in the grip of a fresh Sars outbreak. The group were reprimanded for "publishing or forwarding false information on the internet without verification," a police statement says.
The WHO asks China for information on the cases of the pneumonia from an unidentified cause in Wuhan.
The Wuhan Municipal Health Commission reveals the first cluster of cases of a pneumonia from an unidentified cause.
The China office of the World Health Organisation reads the Wuhan Municipal Health website and notifies its head office.
 WHO's epidemic information service picks up another news report – from US-based international epidemiological surveillance network ProMed – about the same group of cases from unknown causes in Wuhan.
 
A man in France goes to hospital with symptoms of what will later be known as Covid-19
US scientists collect blood samples that will later show evidence of Covid-19 antibodies
A patient in the city of Wuhan, China, seeks medical help for pneumonia-like symptoms.
Patient zero-for-now gets sick with Covid-19 in Hubei provice. The disease is only identified much later. This is the first known case of it, so far.
Sign up for the YP Teachers Newsletter
Get updates for teachers sent directly to your inbox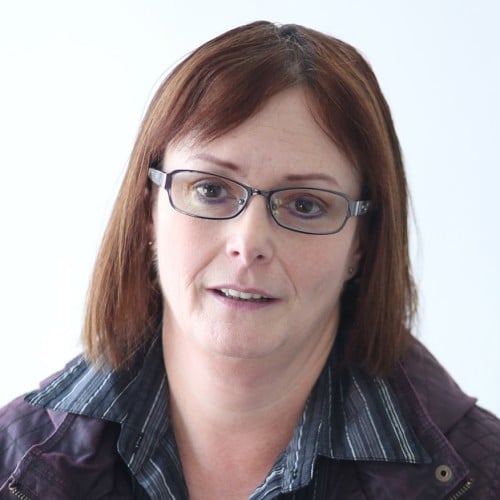 Susan Ramsay first arrived in Hong Kong in 2000 and joined Young Post as editor in 2008 after more than two decades as a sub editor and writer in her native South Africa, and Asia.
Sign up for YP Weekly
Get updates sent directly to your inbox